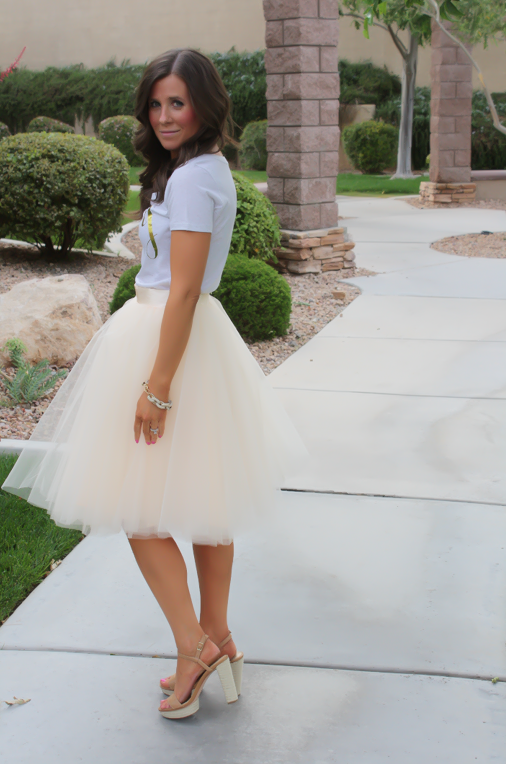 I mean, sometimes, it's just good to be a girl.  Because, the idea of totally dressing up this sweet little tee for a Friday just really makes me smile.
I wear this top right here with pride, especially this weekend, because I'm the proudest "wifey" around to my handsome man in a flight suit.  I'm so proud of everything he does for our family and for our country.
This ridiculously fun outfit was the perfect way to kick of Memorial Day weekend as we honor and celebrate all men and women who defend our freedom each day.
And, before I go, when you head on over to Style Love Living to check out this adorable tee and all the other cute things they have over there, be sure to enter the code "THENEGIRL" at checkout for free shipping on your order!  
Have a wonderful holiday weekend, everyone!
Style Love Living : Wifey Tee c/o use code "THENEGIRL" for free shipping! | Space 46 Boutique : Skirt | Talbots : Sandals, try these | J.Crew : Bracelet