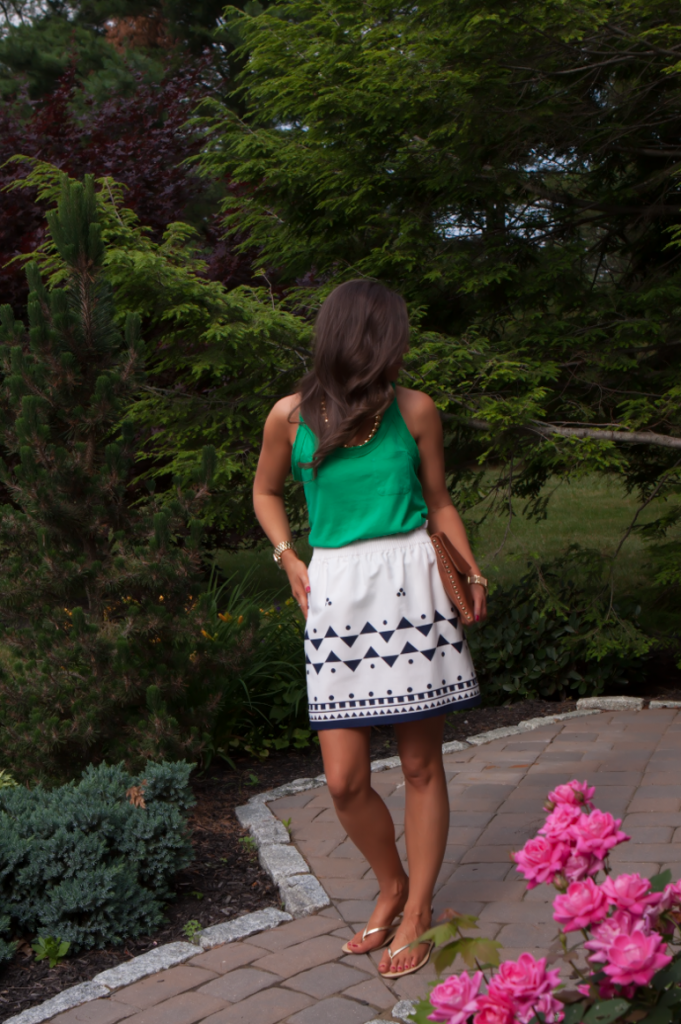 Things that make me happy?  Seeing one of my all time favorites skirts come around this season with a print on it.  And – it's blue and white which just so happens to be my go-to combo in summer.  Ohhh, such a favorite all ready.  And, I know it goes without saying, but I love a little bit of green sharing the spotlight with my white and navy.  This we know…
Of course, pink would work…or yellow, red, or even navy!  I mean, too many options to walk away from this cute this summer staple.
How would you wear it?!
Happy Friday, everyone!  I'm sure glad you stopped in this week!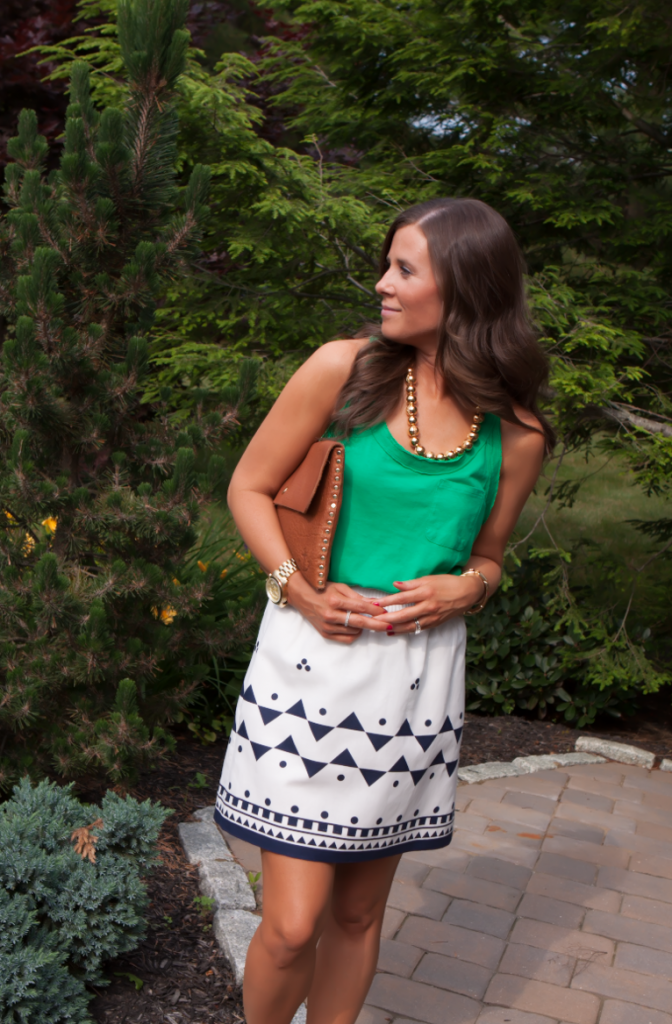 J.Crew Factory : Skirt  |  J.Crew Factory : Tank  |  J.Crew Factory : Sandals  |  Madewell : Clutch  |  Michael Kors :  Watch  |  J.Crew : Gold Bead Necklace, try this