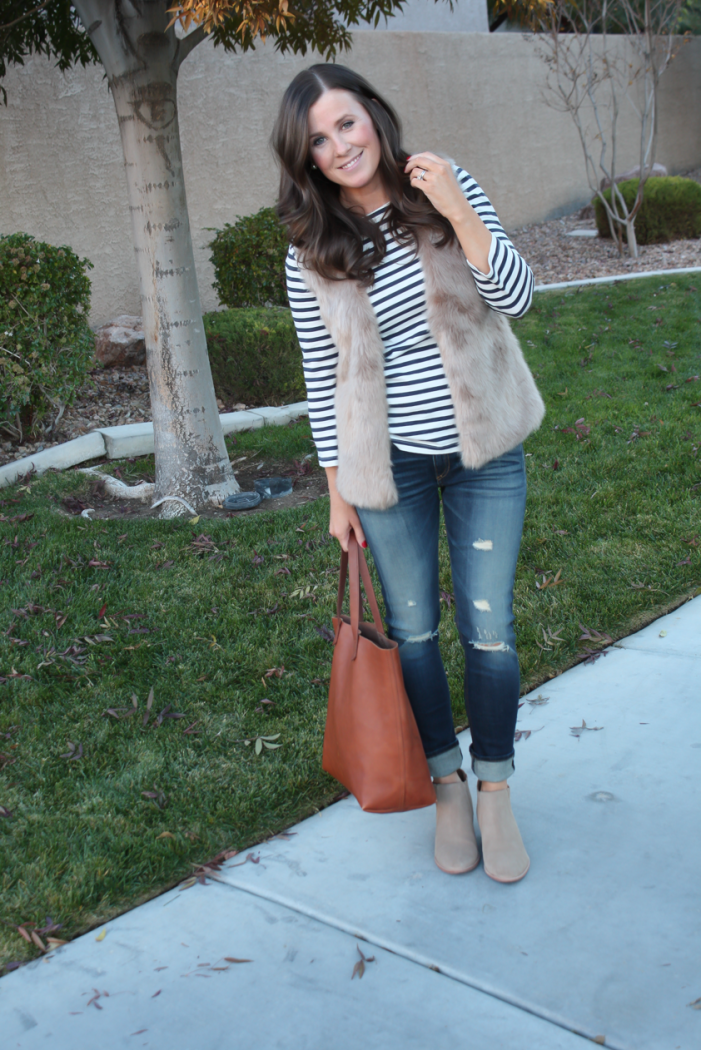 I should apologize in advance for all the faux fur you're about to see this week!  I'm currently obsessed with all the vests and I love layering them over just about everything so consider yourself warned.
I'm really looking forward to this short week we're about to have and I can't wait to soak up a holiday weekend with my family.  It's always tough being away from our immediate family for Thanksgiving, or any holiday – for that matter, but so long as we have each other…we'll make the most of every minute.  We don't have much on the agenda and that's just the way I like it after a busy year starts to wind down.
Have a great Monday, everyone!  Thanks for reading!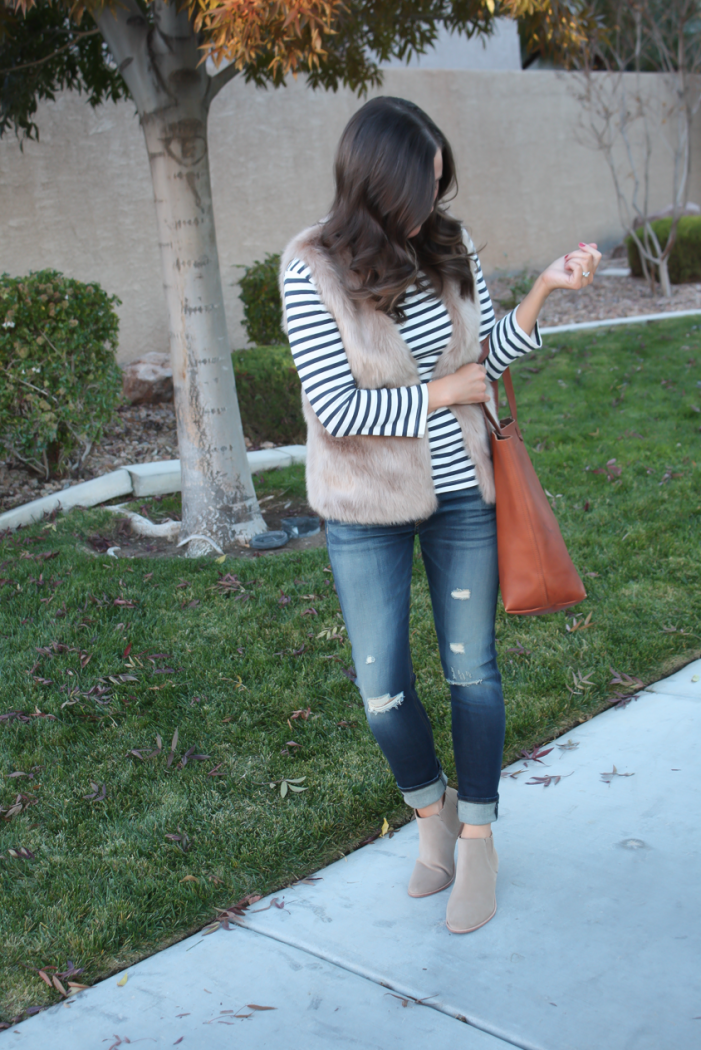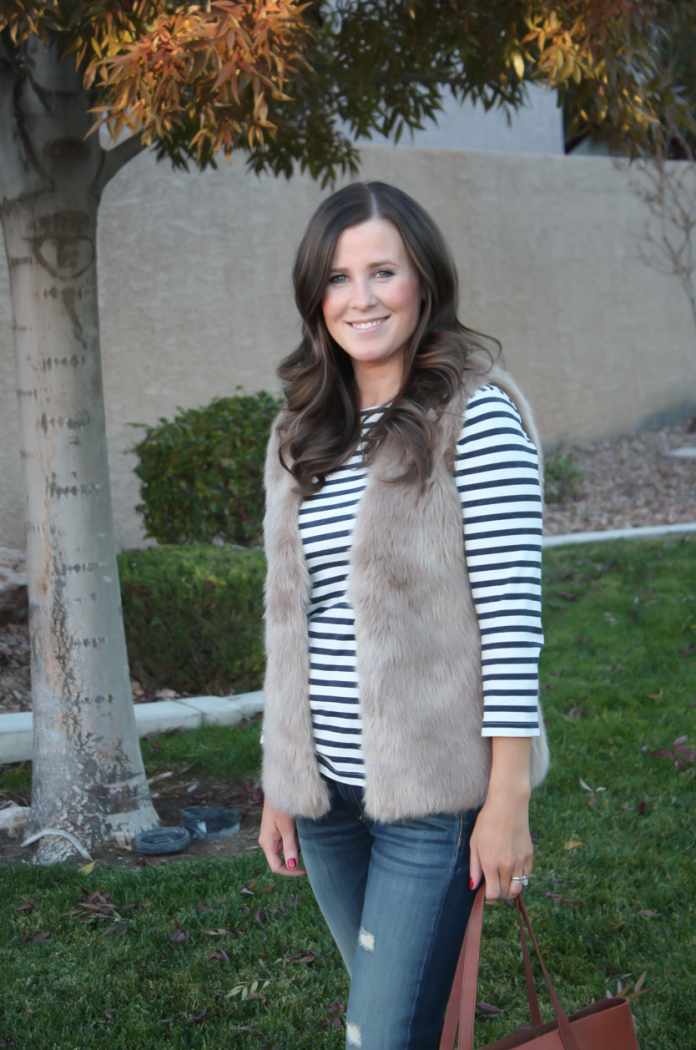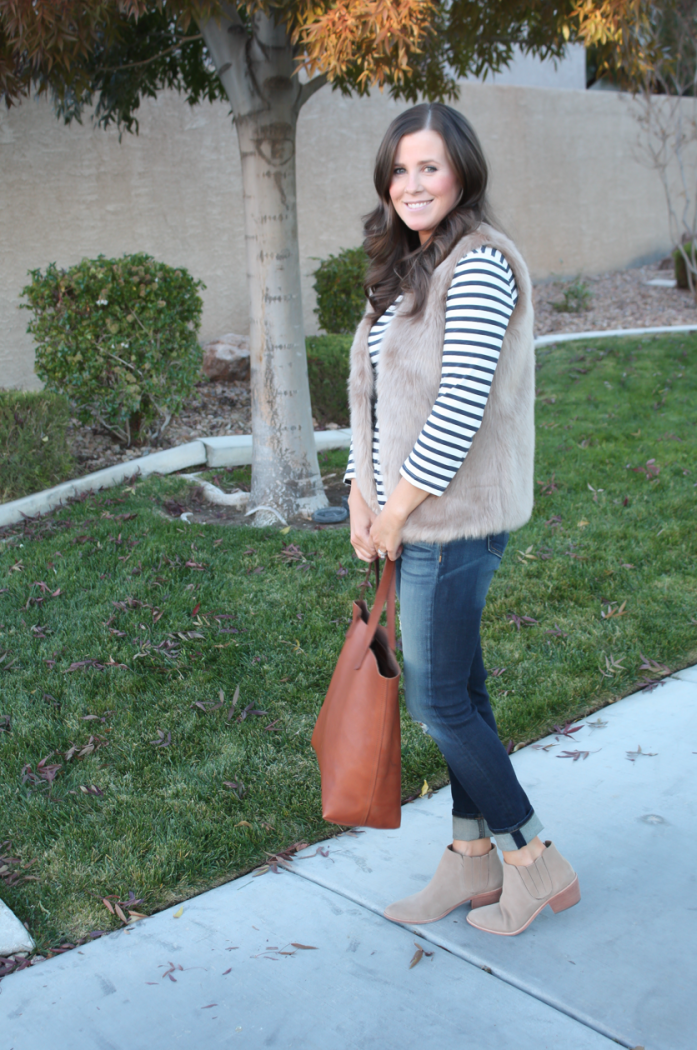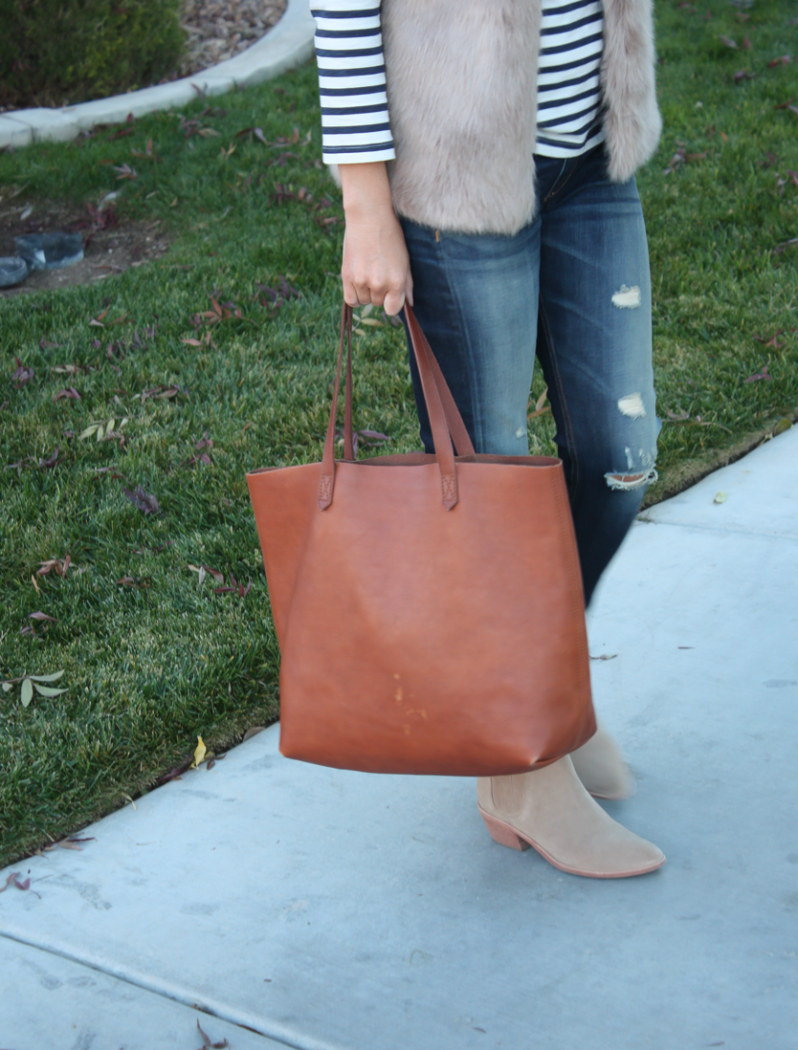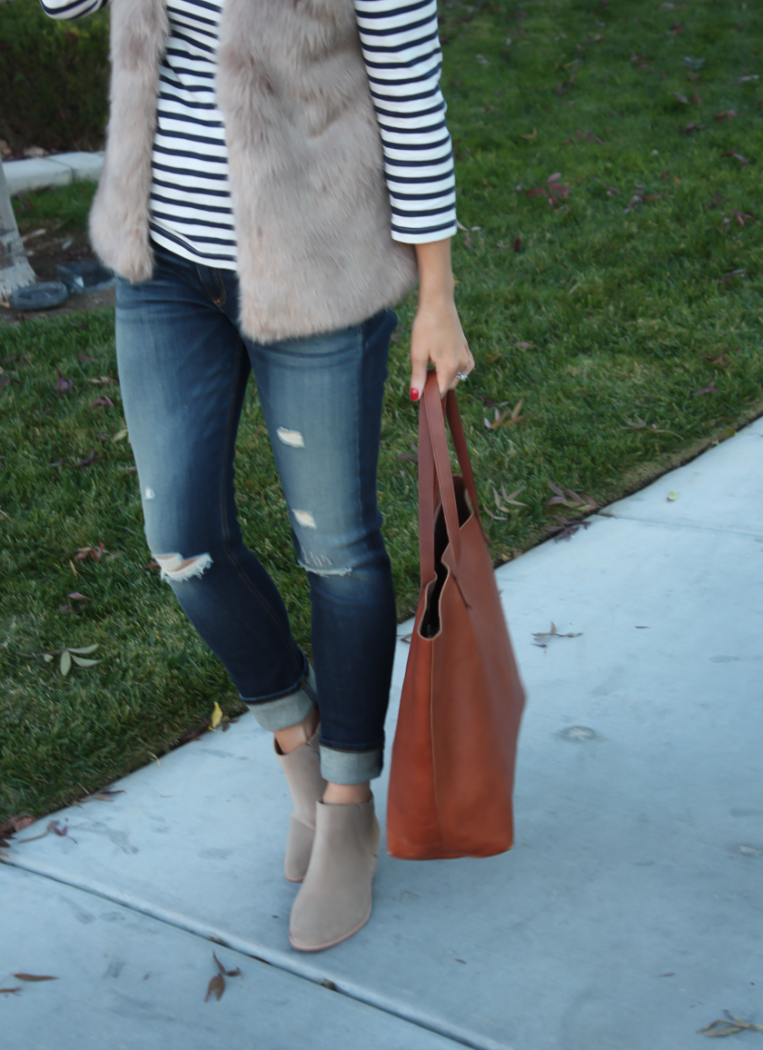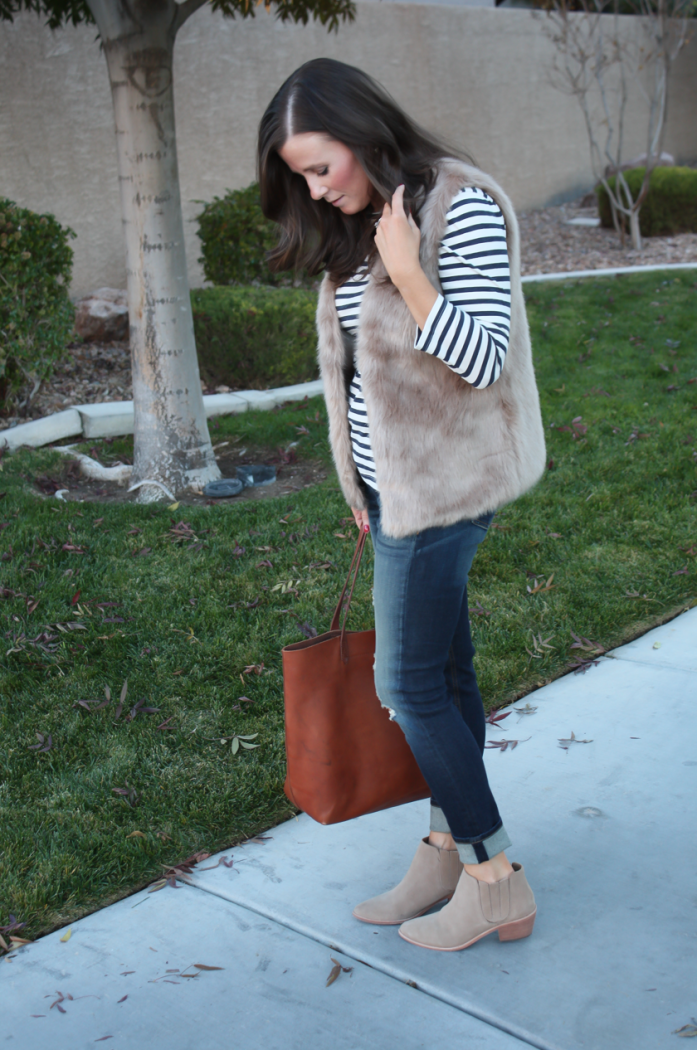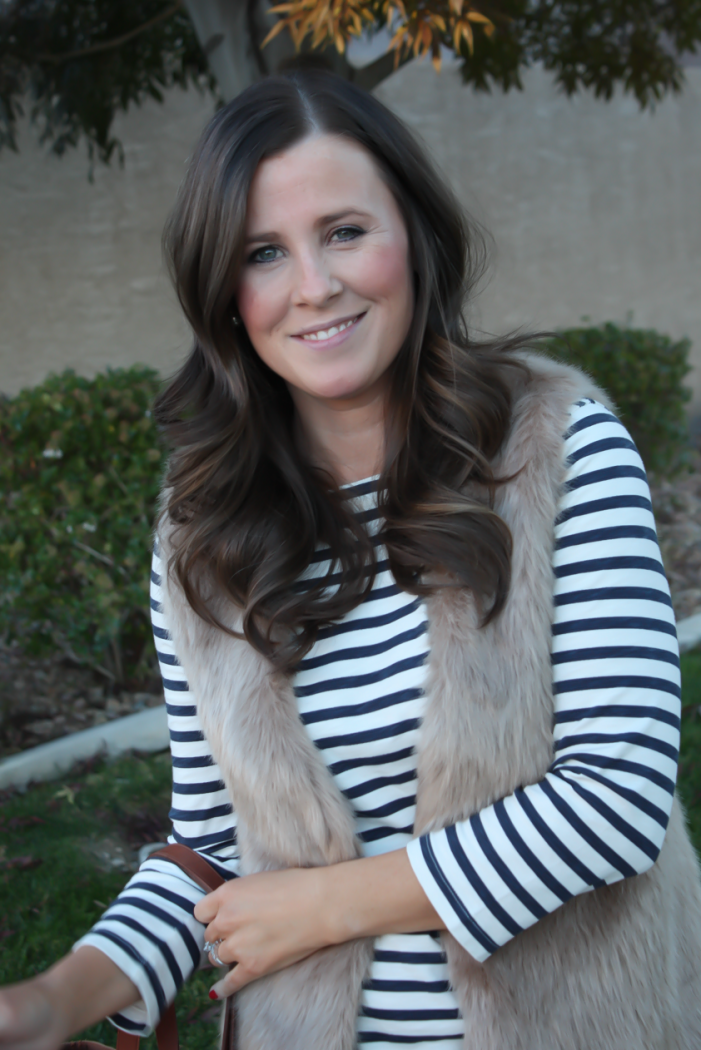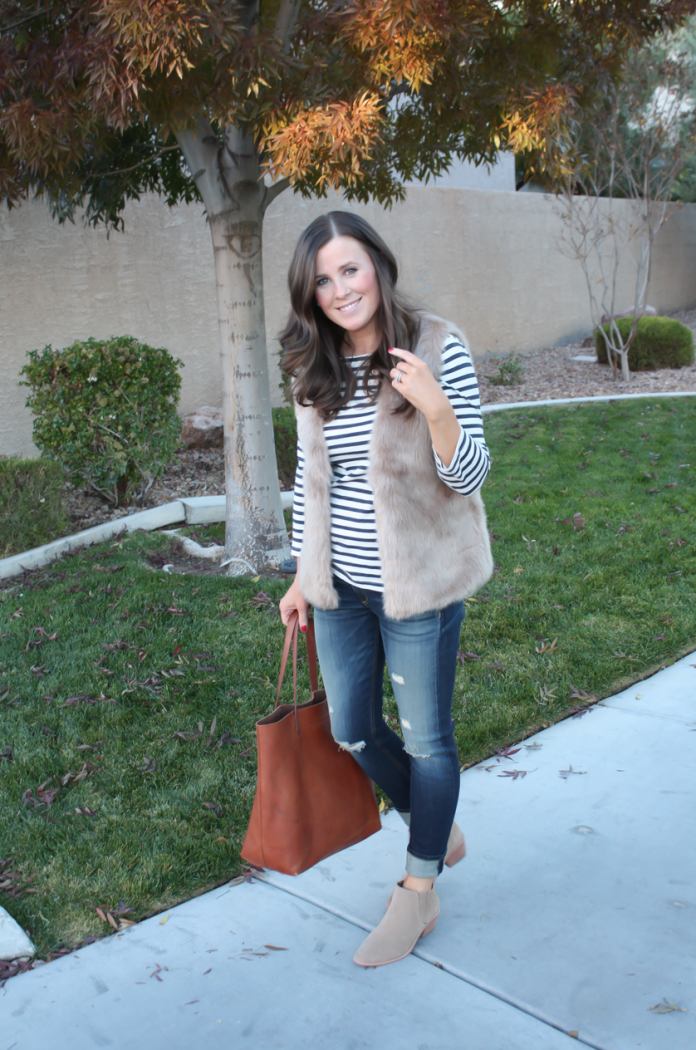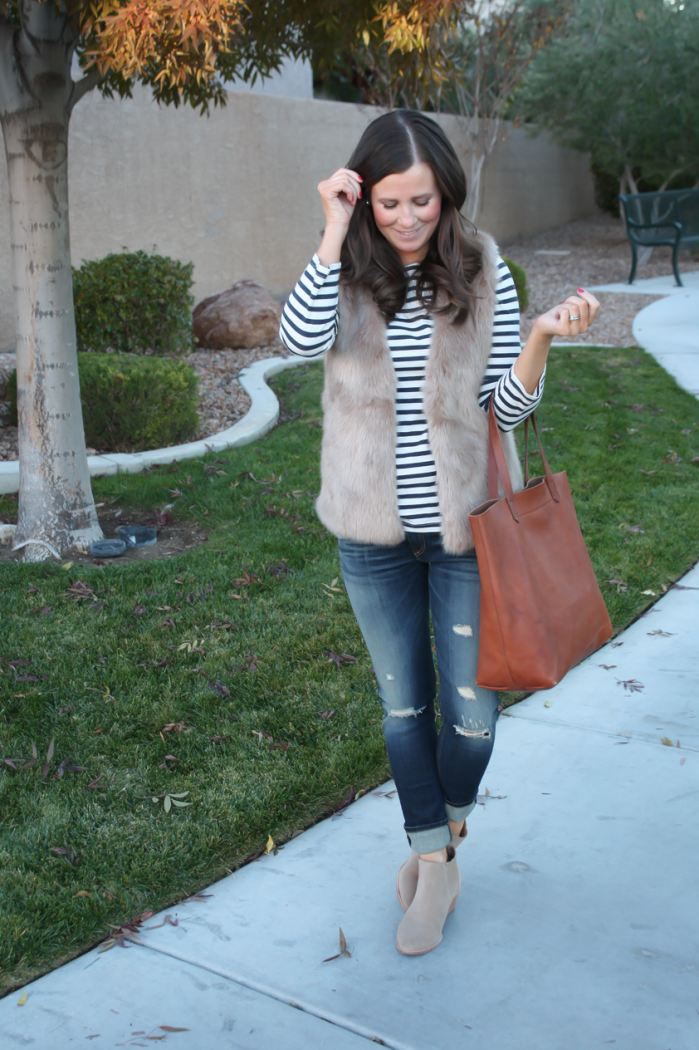 Joie : Fur Vest (I'm wearing an XS), try this, this  |  J.Crew : Striped Tee  |  Rag and Bone : Jeans (I'm wearing a size 26), on promo here, also try these which I just bought over the weekend (size 27)  |  Joie : Booties, try these  |  Madewell : Tote
InstaStyle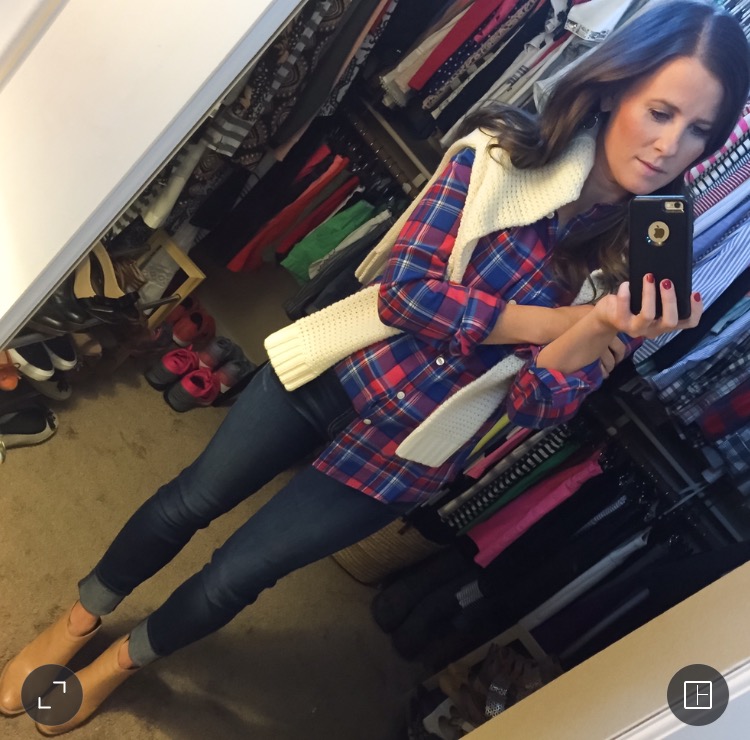 Factory : Plaid Shirt Tons of colors!  (I'm wearing an XS)  |  Banana Sweater, try this super similar one here  |  7 Skinny Ankle Jeans : My wash is Vixen Sky (sold out) but this pair is the same style and a super simliar wash, on sale!  I'm wearing a size 27  |  Dolce Vita : Mules, love the dark suede here