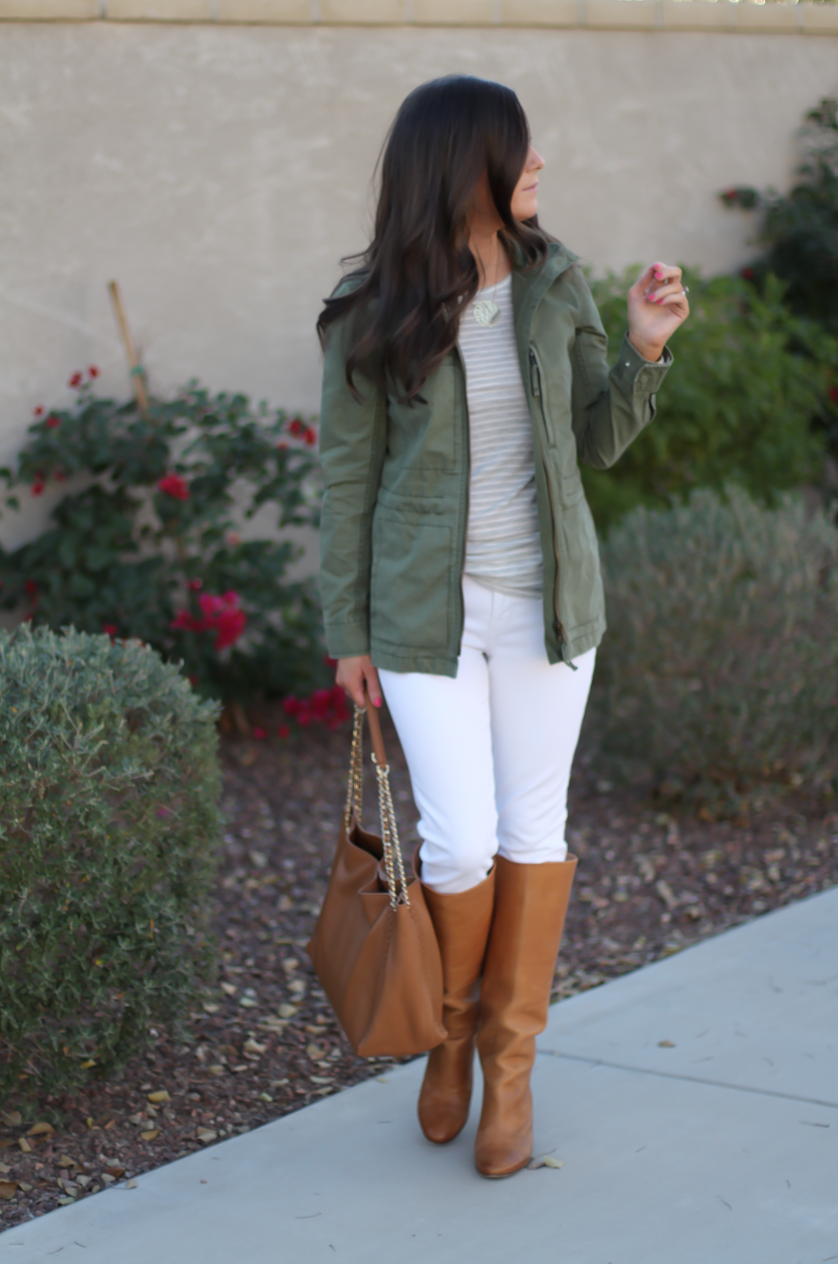 I have been through a couple green utility jackets over the past few years and for one reason or another, I just never really found one that I loved to wear as much as I hoped when I bought it.  They always had something that bugged me enough to push it to the back of my closet or ultimately give it away.  Instead of buying yet another one, I basically just wrote them off as something that wasn't meant for me.
Buuuuut, because I love the style and versatility of this dang jacket, I found myself searching – again.
Low and behold, I've found a winner.
This jacket finally works for me because it's got a slim and straight fit around the torso.  It's not wide and overwhelming and, as always, offers the drawstrings on the inside to tighten the waist if you want a more snug appearance.  It's a moderately thick material that is great for spring and fall…and for those that enjoy a mild winter.  Now, I know this is weird, but it also has a really nice collar.  For some reason, when the collar doesn't stand up straight and constantly falls into my neck, it drives me crazy.
I love the color and the ever-so-slightly "washed" look to the fabric.  It's going to be a great addition to my wardrobe for my two favorite transitional seasons…and what Phoenix refers to as "winter".
Have a great weekend, everyone!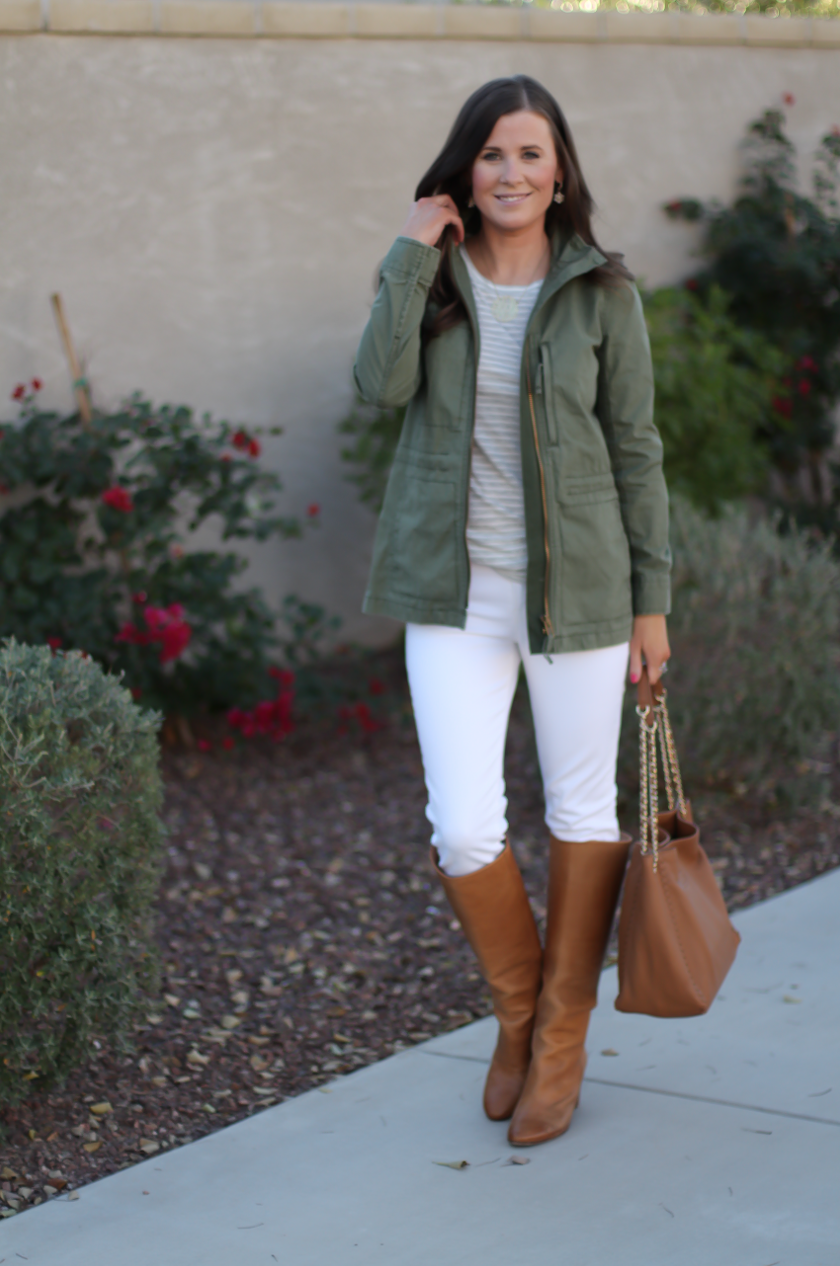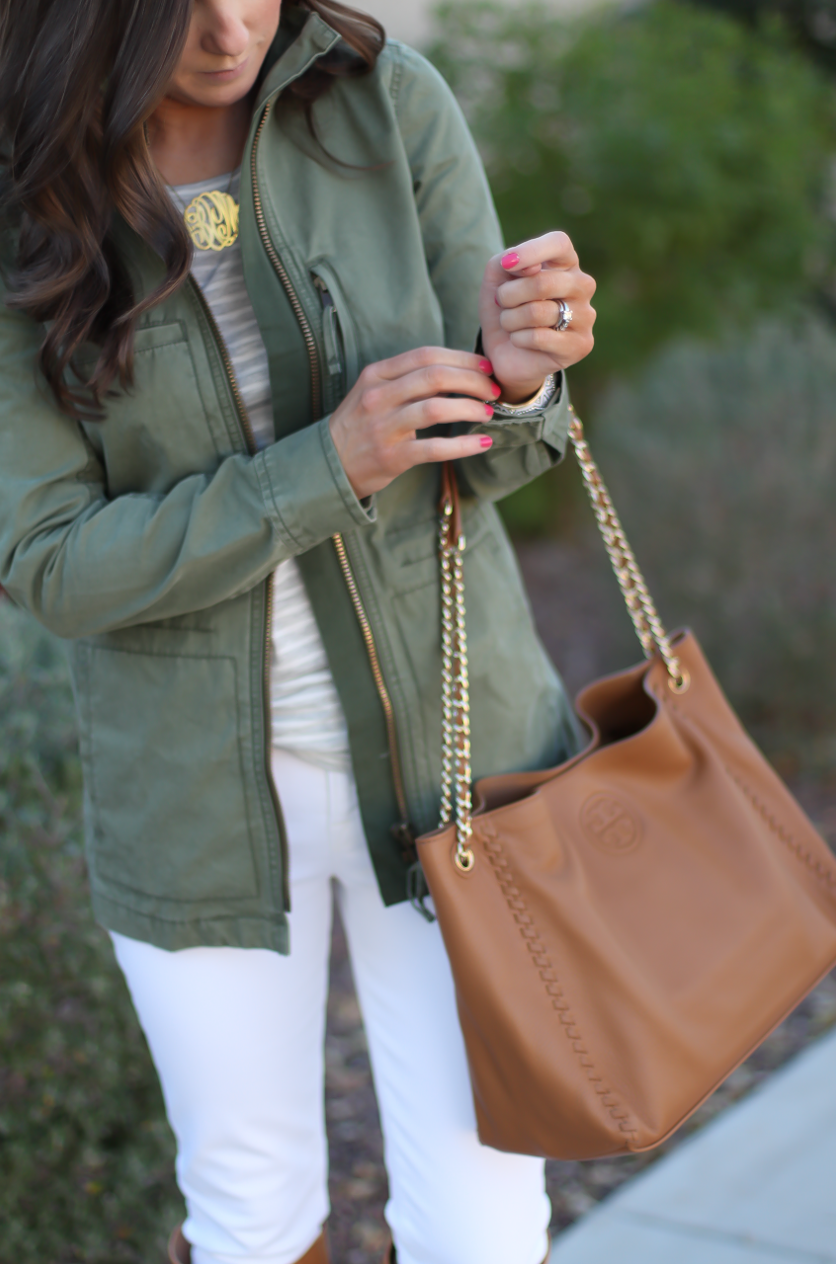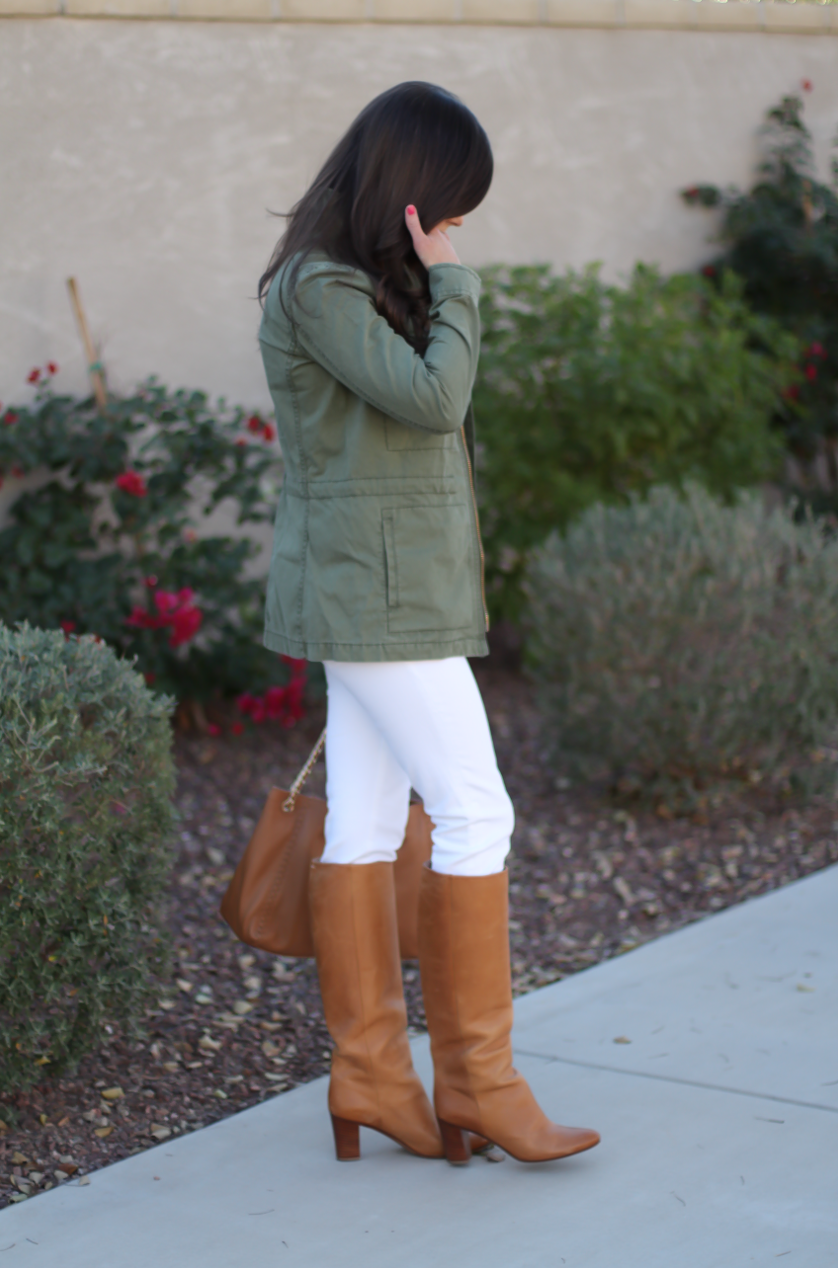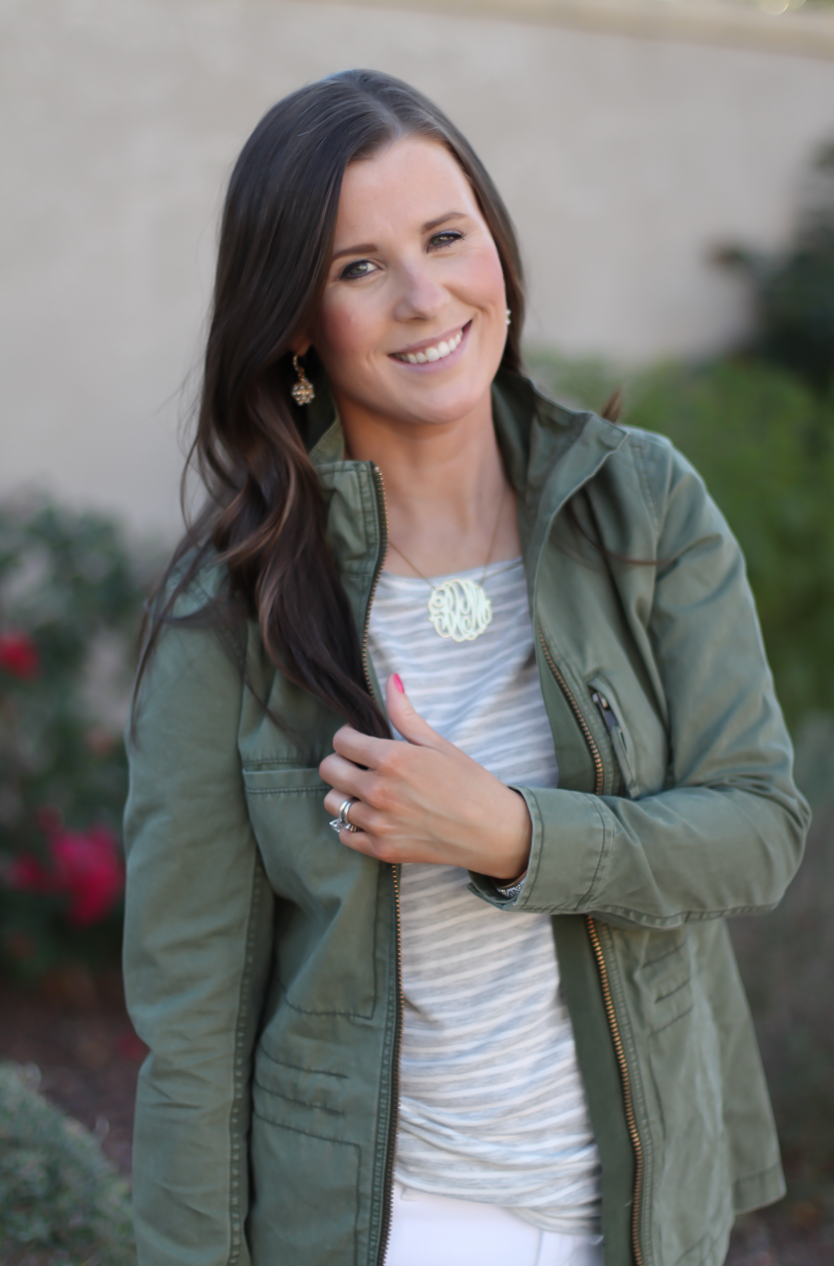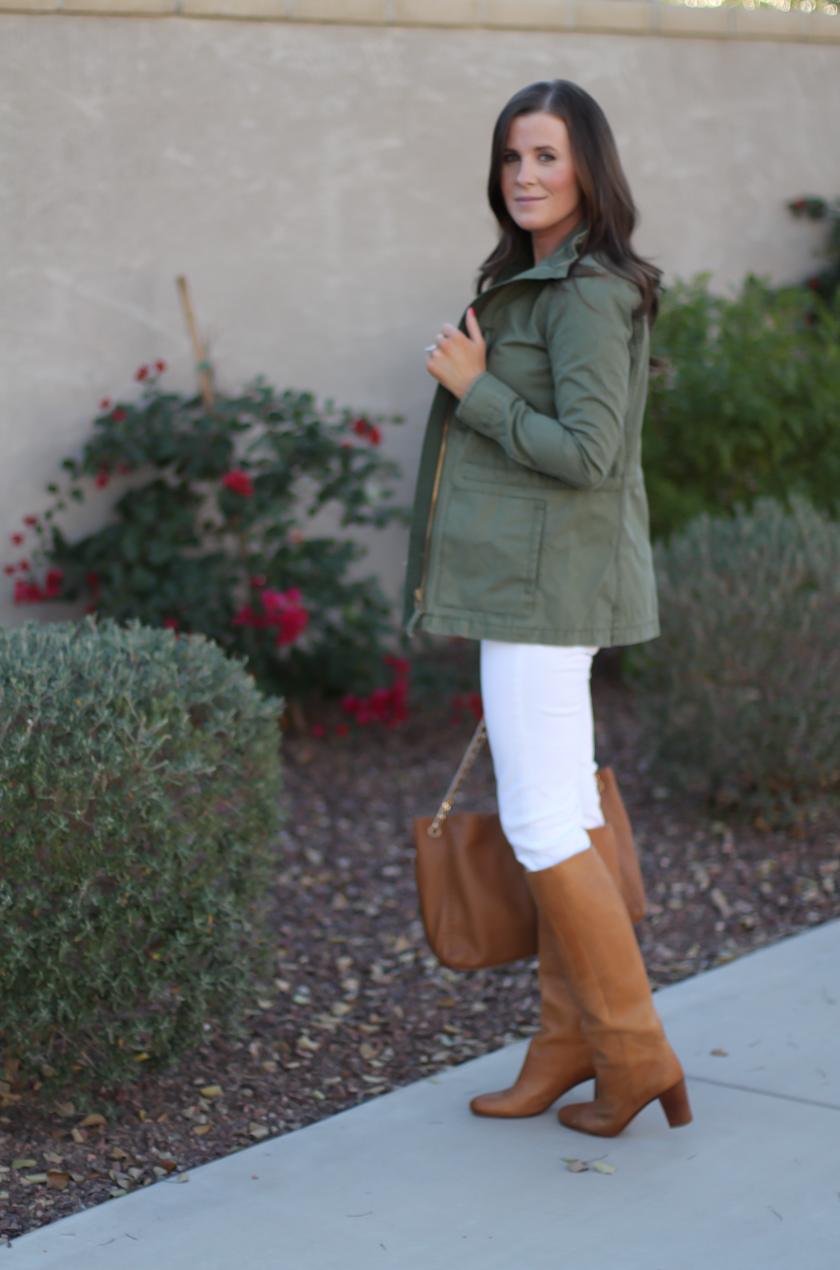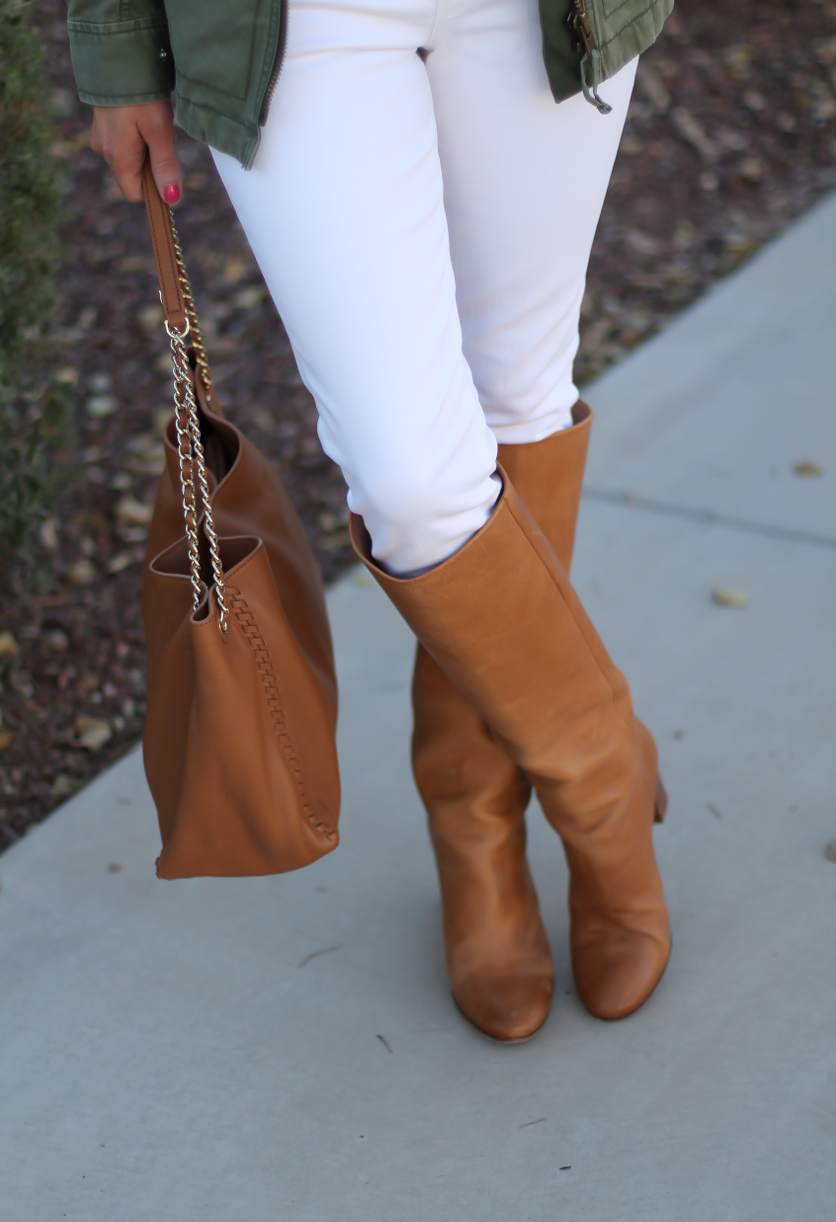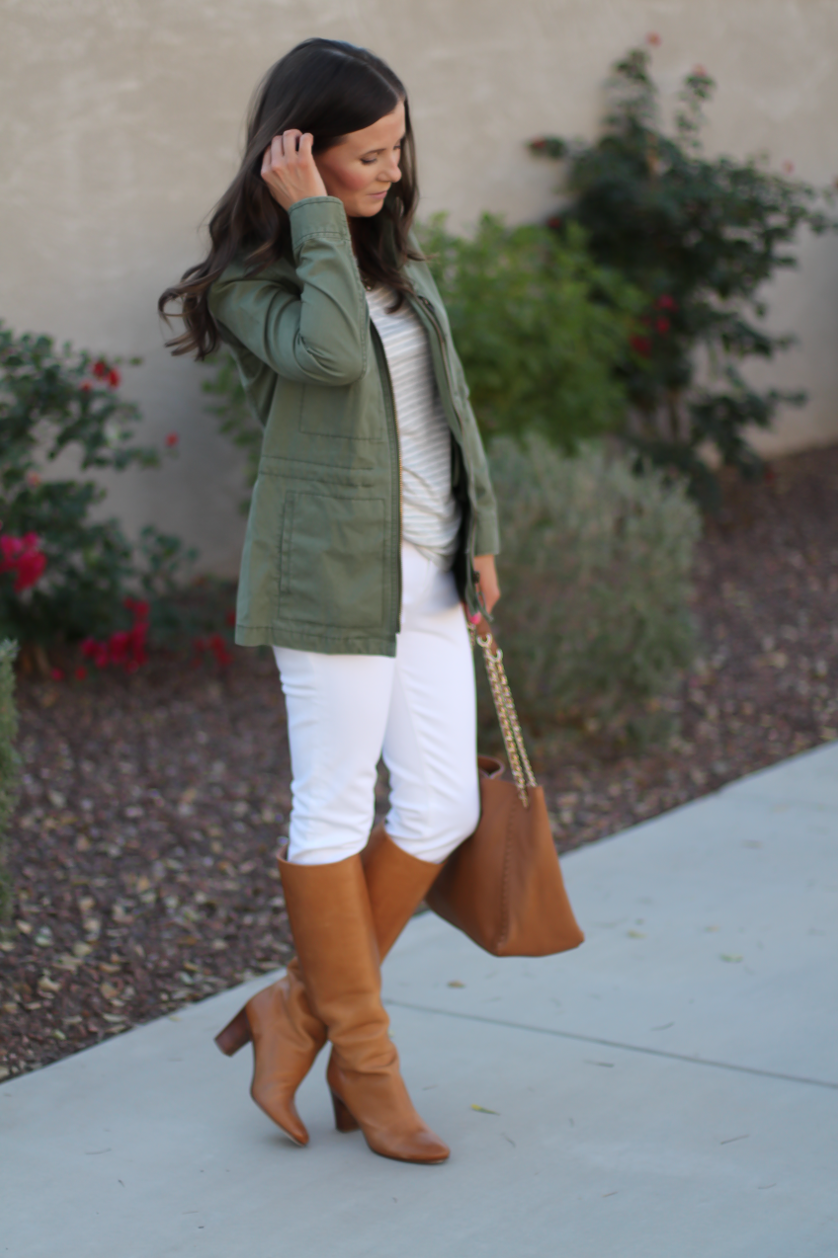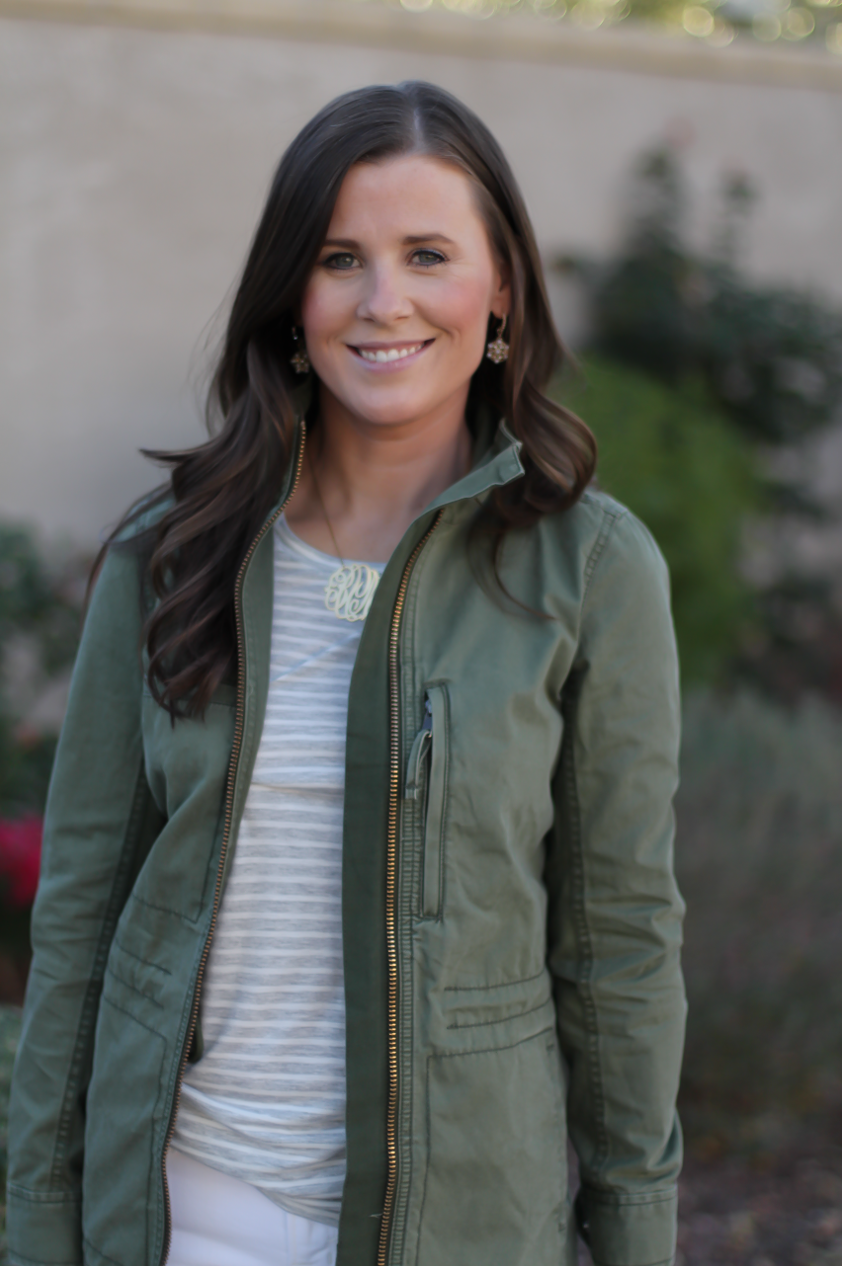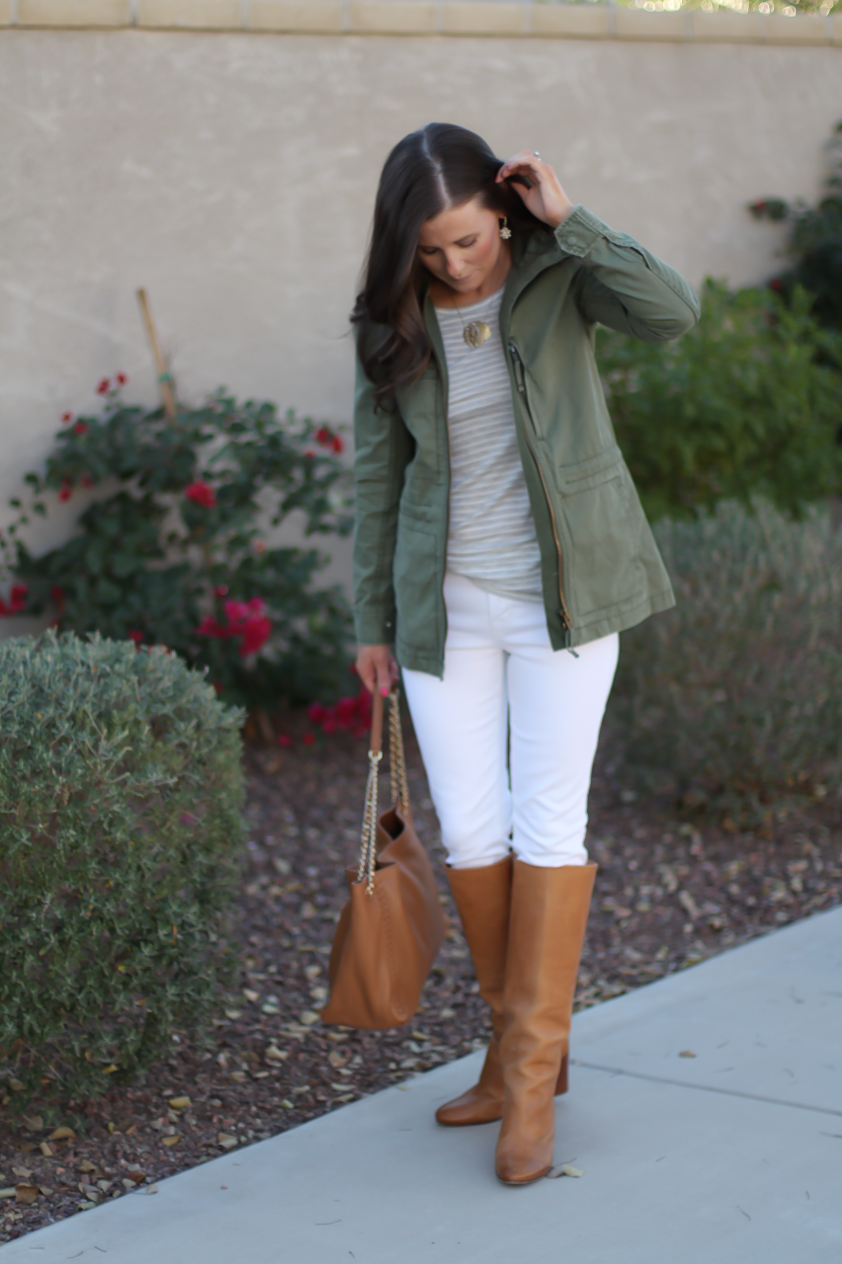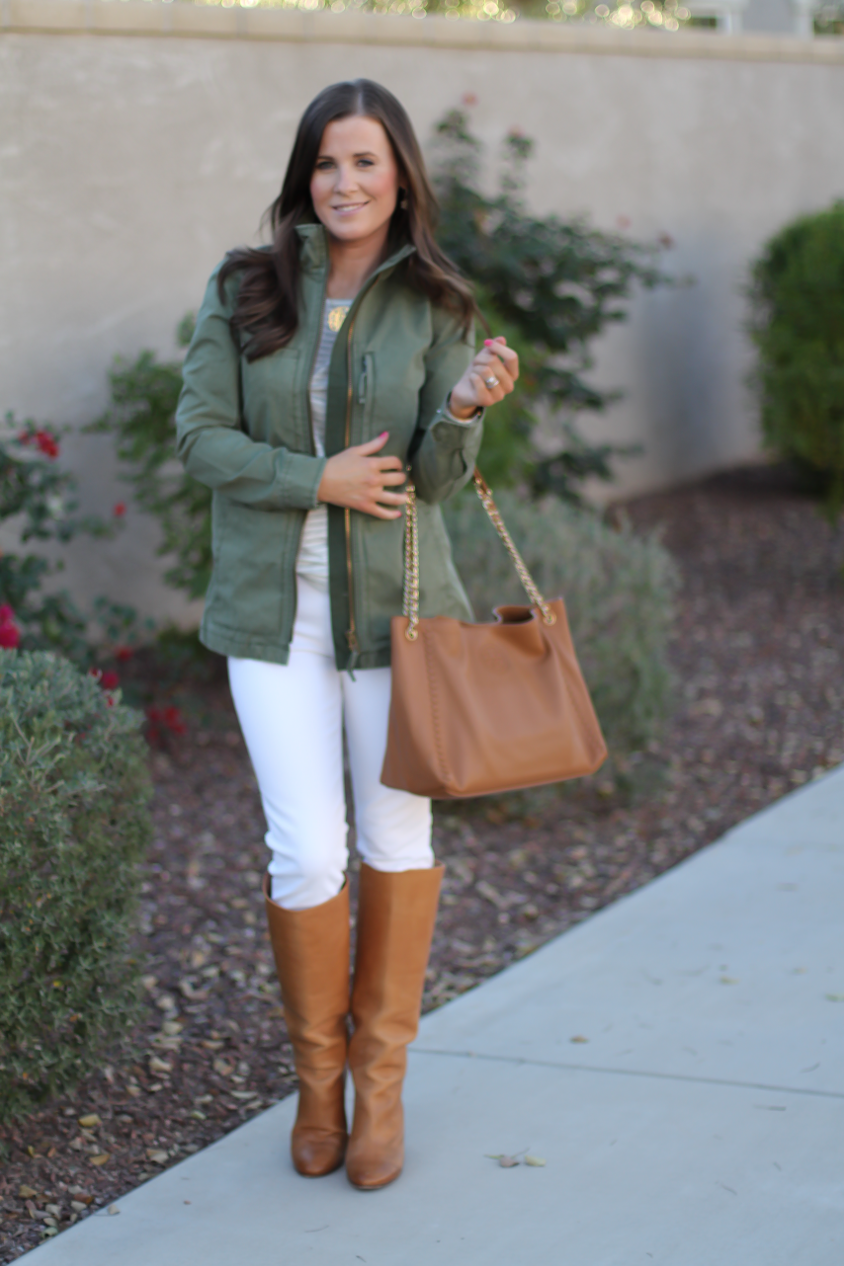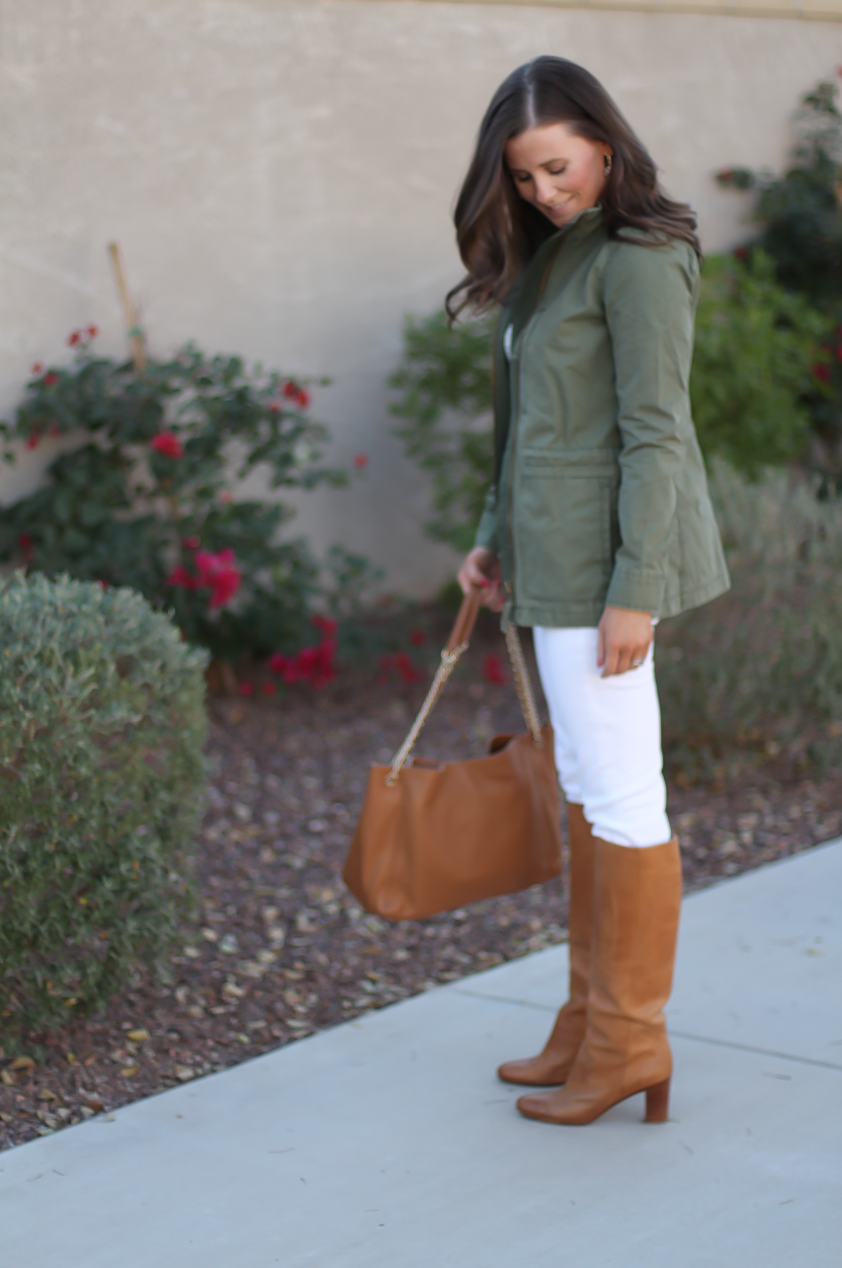 Madewell : Jacket, here, here (in blue!) Runs TTS, I'm wearing an XS  |  J.Crew : Striped Tee (a favorite!)  |  J Brand : Jeans, try these (a favorite!)  |  Maison Margiela : Boots, try these, these, these  |  Tory Burch : Tote  |  Jennifer Zeuner : Necklace