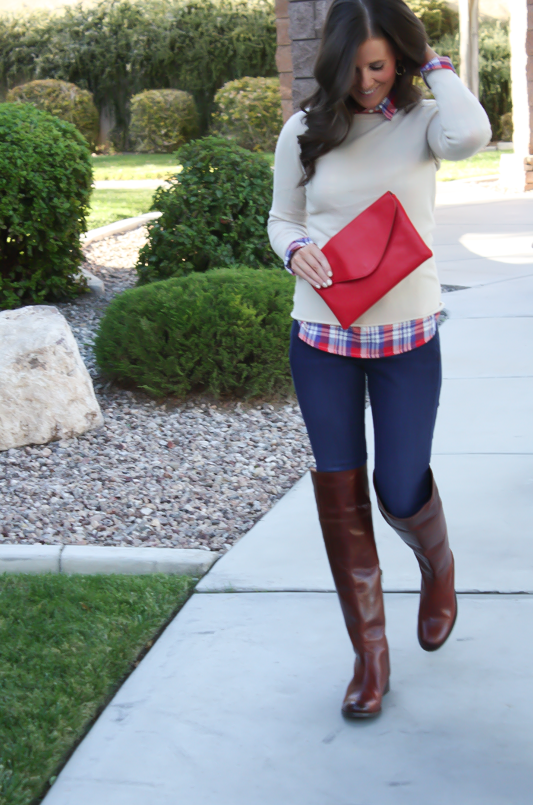 These boots are everything.  Oh….my stars.  If you're wondering if I wanted to wear them with every single outfit I put together this week, the answer is YES.  And to be honest, I think they would have worked a-okay all the way around.  Frye, you NEVER disappoint!
My husband is such a good sport when it comes to this little blog of mine and he is always ready and willing to get behind the lens to document these outfits I put together each week.  Every once in a while I'll throw out a, "hey, which outfit was your favorite?" and while he's usually stumped, haha, this week he actually chose this one as his numero uno.
Male stamp of approval?  Not too shabby!
Have a great Wednesday, all!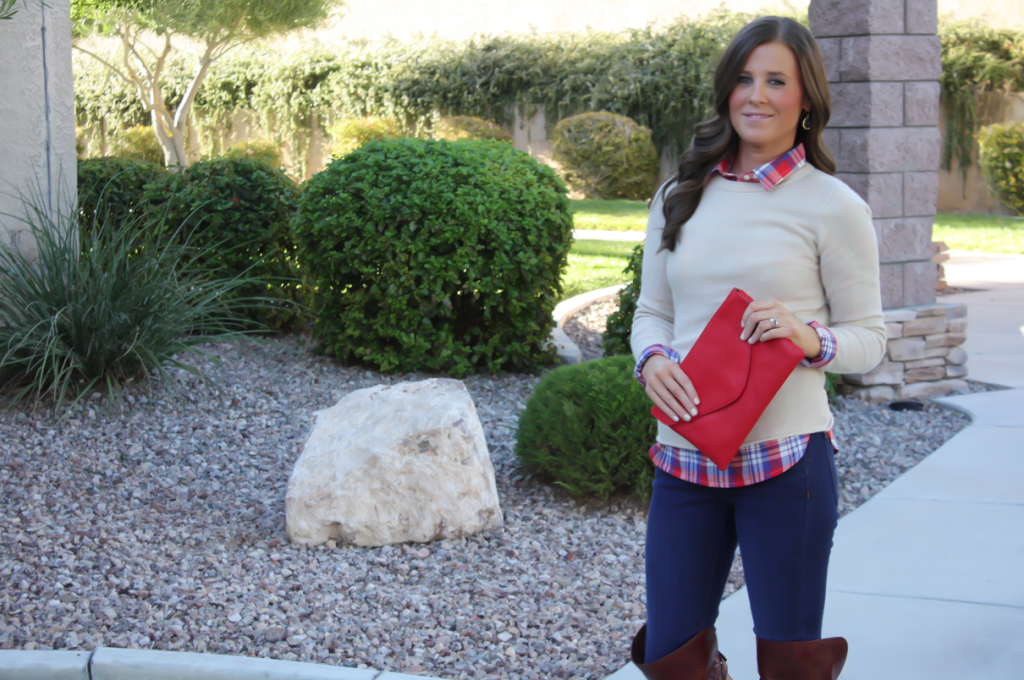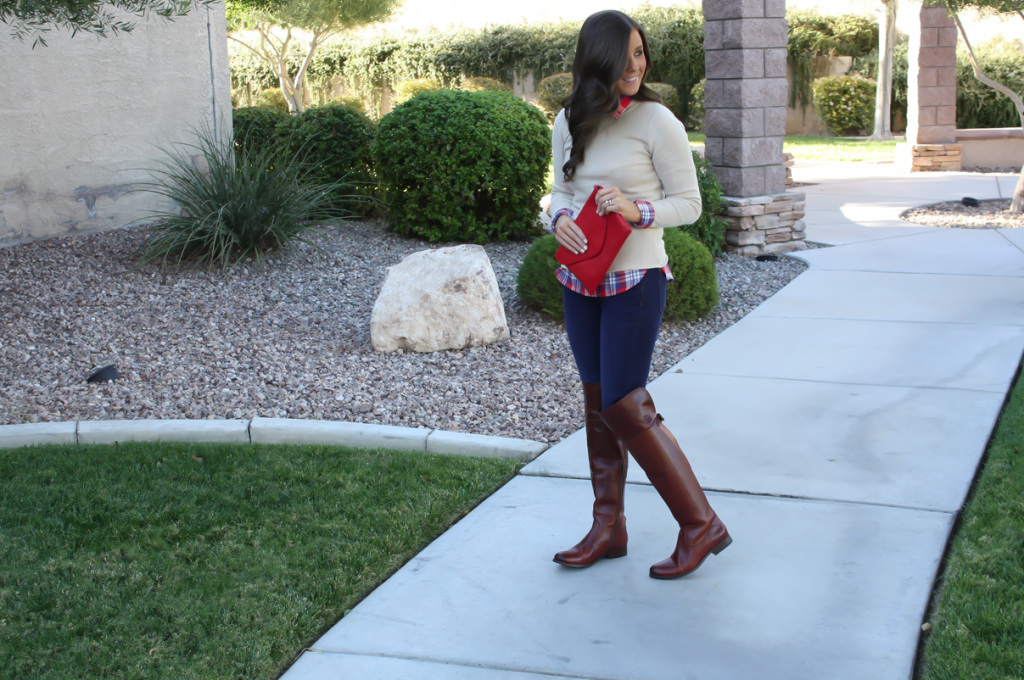 Sweater, similar here / J.Crew Factory Shirt, similar here, here / Denim Leggings, similar here /  Over the Knee Boots (on Promo, use code "BOOTSFAM" ) / Envelope Clutch, here, similar here
Alright, girls!  We all know I'm also a HUGE fan of Loeffler Randall boots (here, here) and rumor has it they have a big Friends and Family Sale coming up!  And, for those that have been thinking about making the investment into these amazing shoes…I have good news!  There's a promo code that's about to come out AND I have a code just a little bit early to share with all you!  Please use the code "LRSHOPSTYLE20" at checkout for 20% off your order!  You won't be disappointed and I promise you'll enjoy your new shoes for years to come!
Down below you'll find my favorite boots on the left along with some killer booties on the right.  Who can resist?!
Happy Shopping!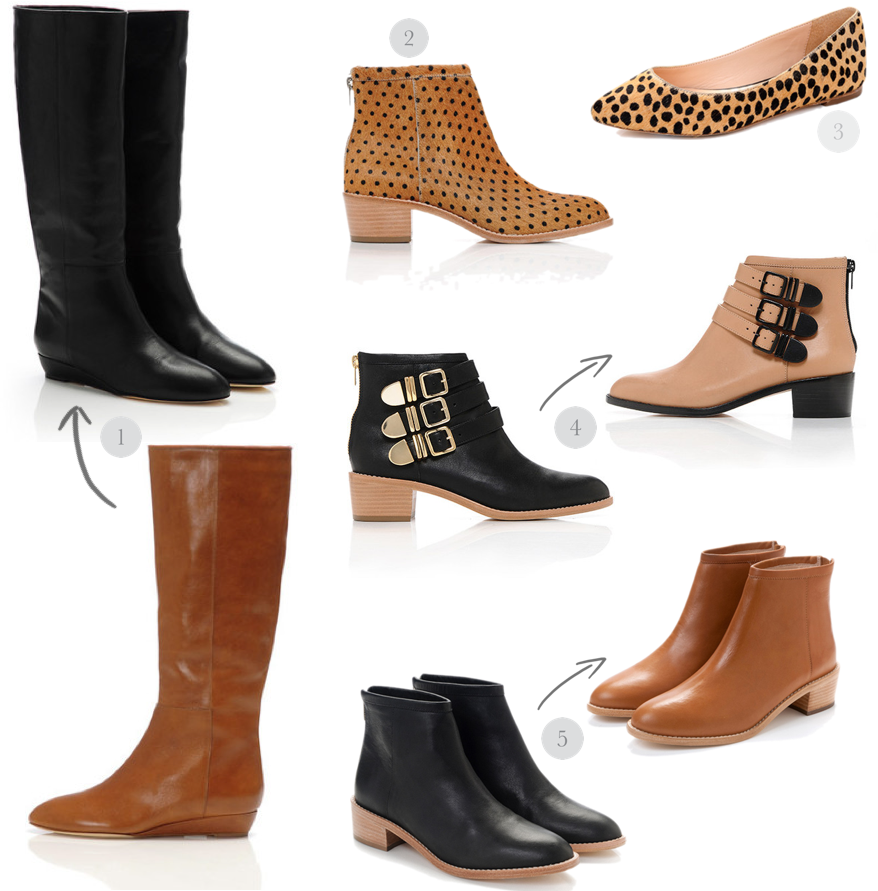 1  (Black) (Cognac) /  2  /  3  /  4  (Black) (Sand)  /  5  (Black) (Camel)