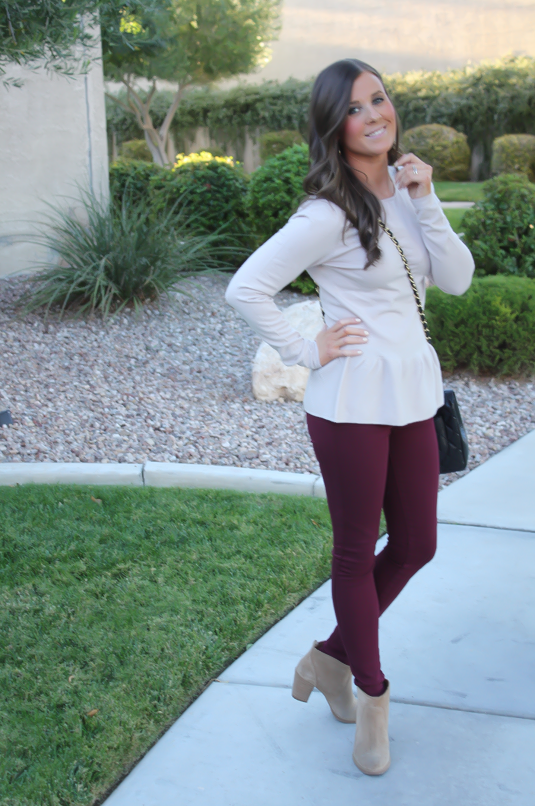 I could be wrong, but I do believe that the peplum is probably the most flattering cut top that you can wear.  I love how it comes in at the waist and even with the extra flare at the hips, you can still maintain slim figure.  It's genius, really.
I'm loving all things leggings right now and if I had my way, I would wear them on the regular (which I kind of already do…but whatever).  I feel like when it comes to leggings there is one general rule: if your backside is more than half showing, make sure you wear the thickest leggings you have with the most smoothing material…for obvious reasons.  I used to think you had to cover it all up but if you're comfortable enough, there are so many other options aside from a tunic to wear with the most comfortable pants you probably own.  I say experiment with different tops and leggings to see what works for you!
I went a tad boot crazy this past week because of the amazing sale that shopbop had going on (hello, new boots!).  Amazon is still running a promo on boots (I posted these yesterday!) so you definitely want to check into that one too!  I can't wear to share my new beauties with you next week!  Until then, the first loves of my life are here again…hello, lovelies!
Have a great Thursday, everyone!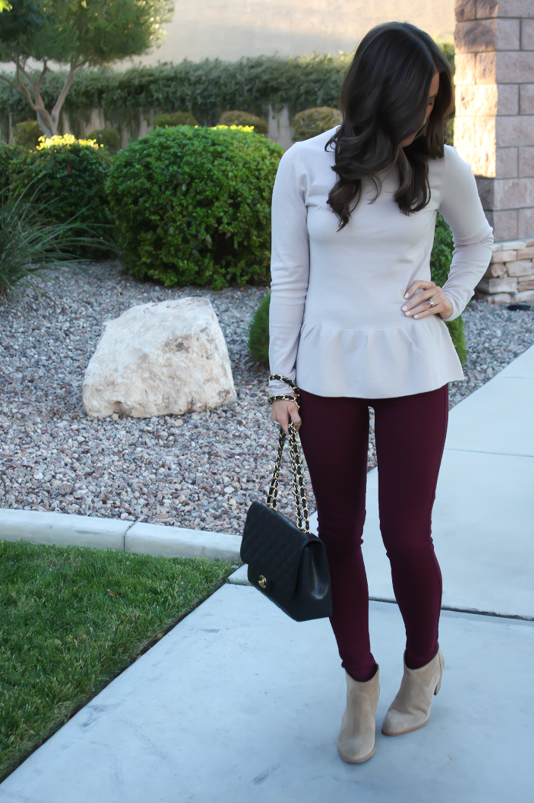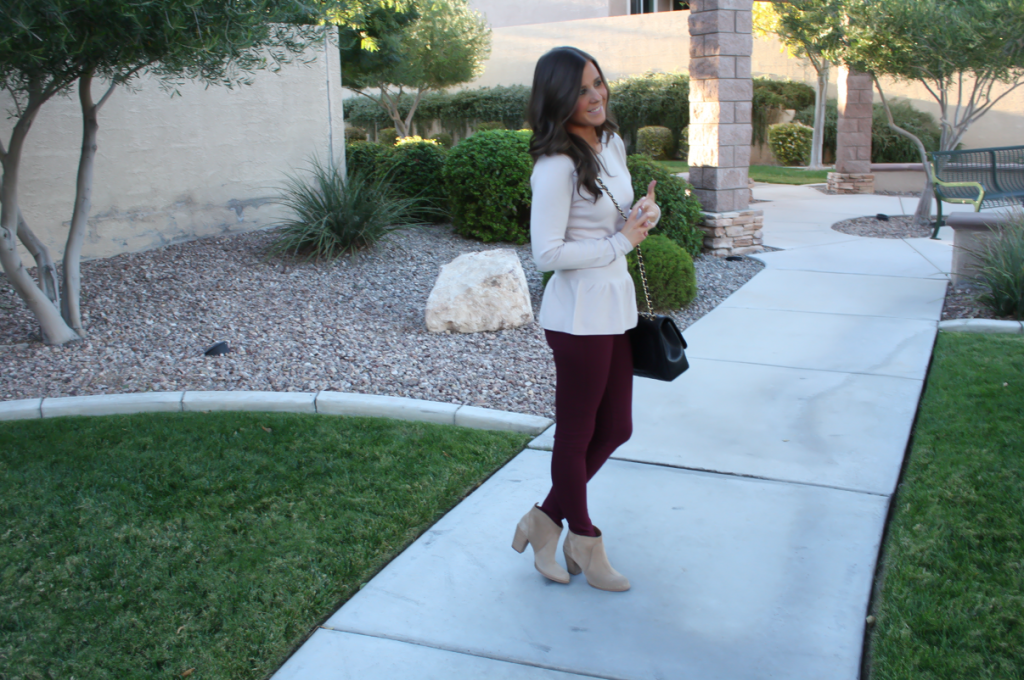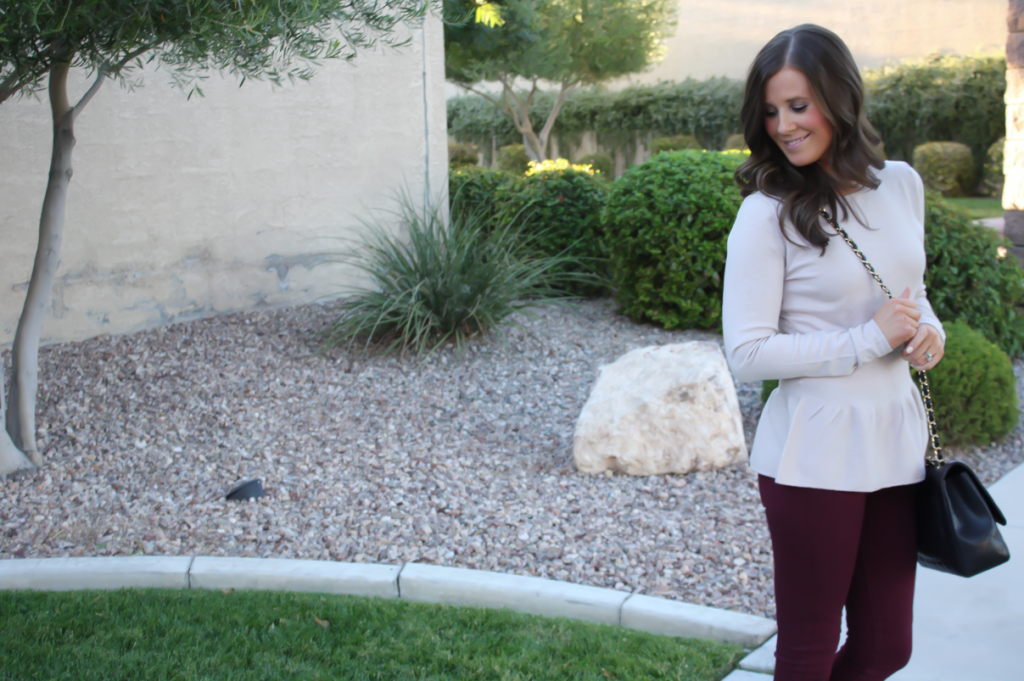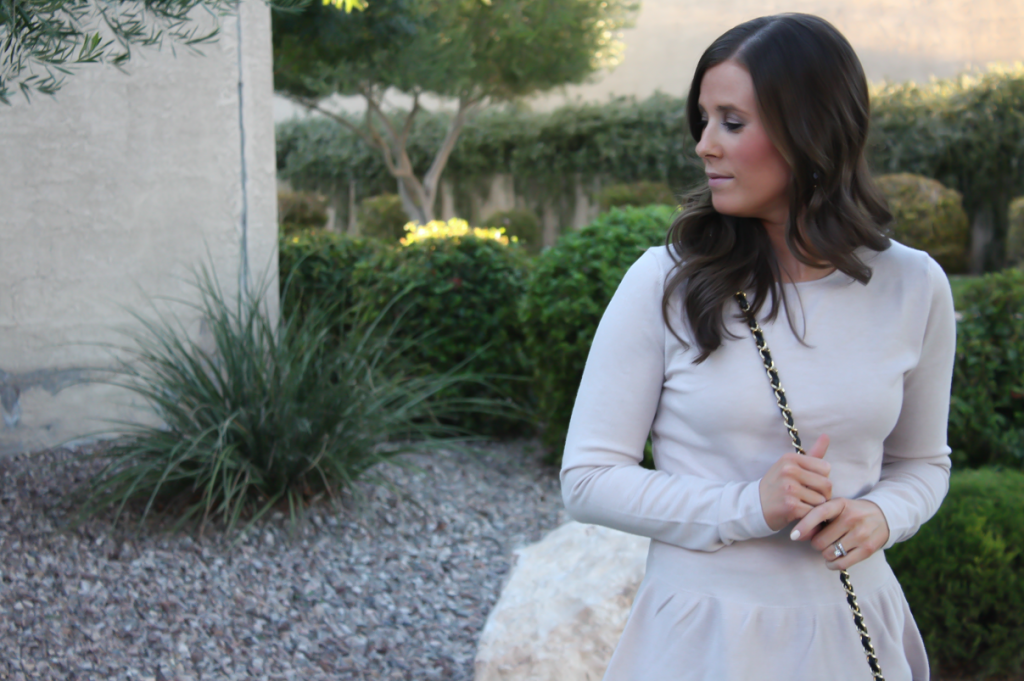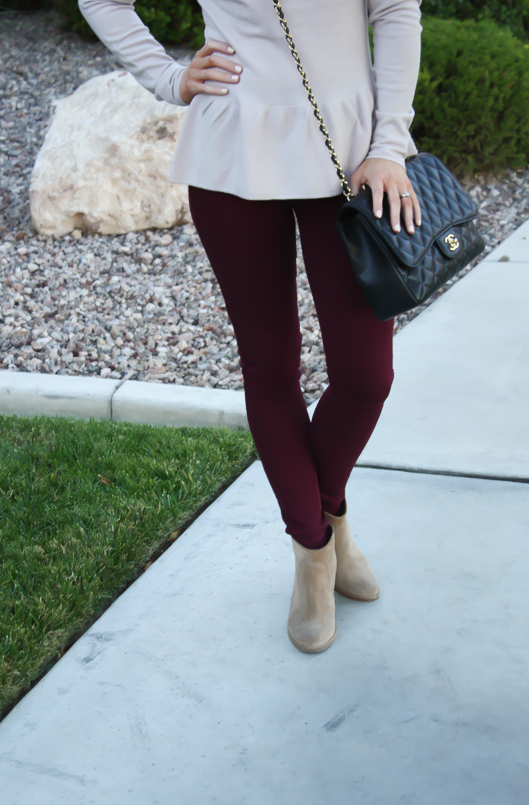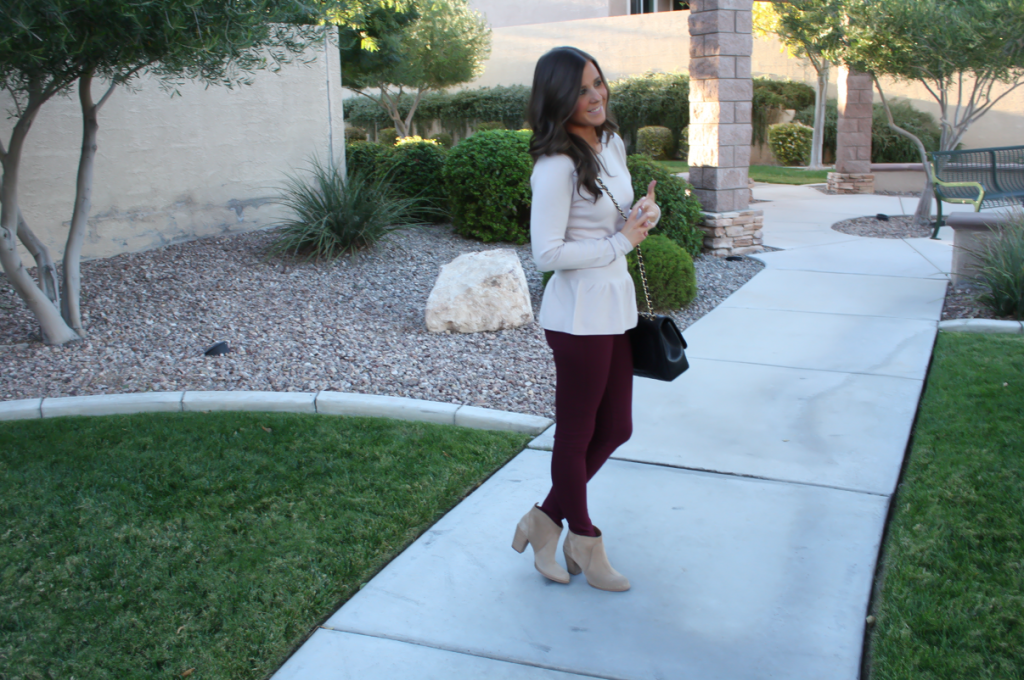 Peplum Top, loving this and this (all 50% off TODAY with code "ANNFALL")/ Knit Leggings, loving these / Booties, here, similar here (25% off code "BOOTSFAM") / Chanel Bag, similar here, here
J.Crew just rolled out some new arrivals and, as always, I'm crushing on their beautiful basics!  A cashmere tunic?!  I'll take one, asap.  Don't forget to use the promo "SHOPNOW" at checkout for 25% off your order!
Grey Cashmere Sweatshirt / Pink Cashmere Hoodie / Camel Cashmere Tunic
Moroccan Stone Bracelet / Cashmere Hat / Ray-Ban Sunglasses
Tweed Sleeve Tee / Cashmere Infinity Scarf / Jeweled Collar Sweatshirt