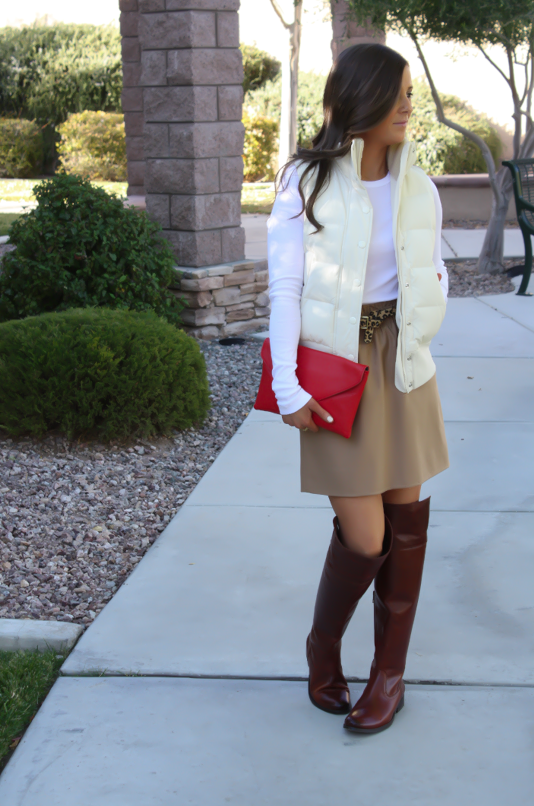 While I'm only stating the obvious, I'm really loving vests right now.  Sweater, quilted, puffer…I don't discriminate.  They're the perfect fall addition and make layering your outfit so easy.  I think keeping just a few of these options in some basic colors stored away in your closet is such a great idea.  You'll find you wear them more than you thought you might!
I also love that over-the-knee boots are so popular right now and even though they're pretty high on the trend list, these beauties will always be in style so don't be afraid to invest because you'll surely find ways to wear them in the future, both near and far.
I hope everyone is having a great week and getting ready for some fun holidays right around the corner!  While I'm really excited to celebrate Thanksgiving, it's the morning after slice of pumpkin pie that really makes me happy!
Have a great day and thanks for visiting!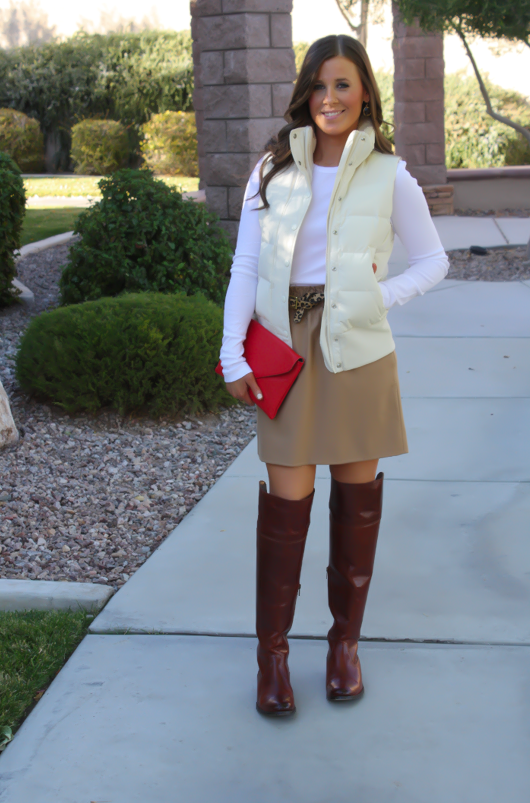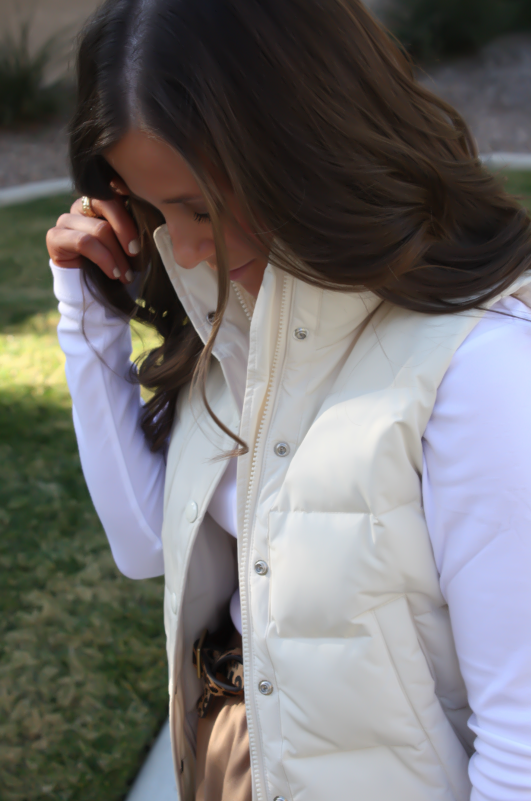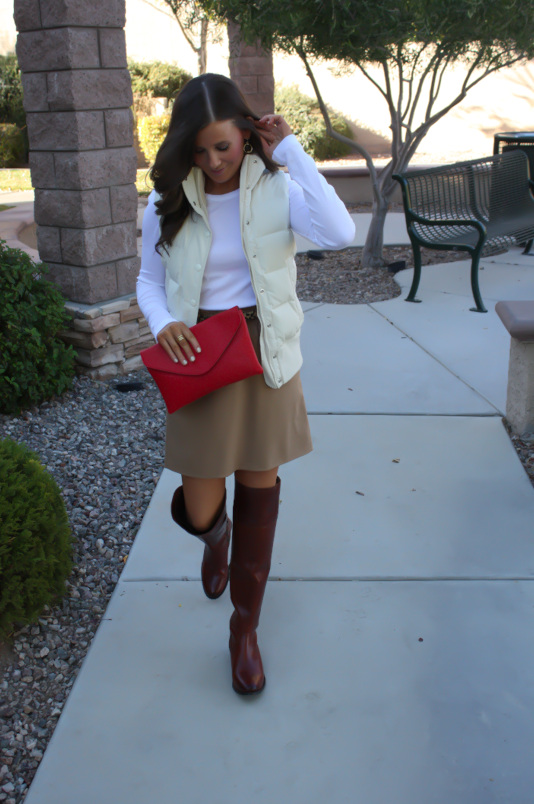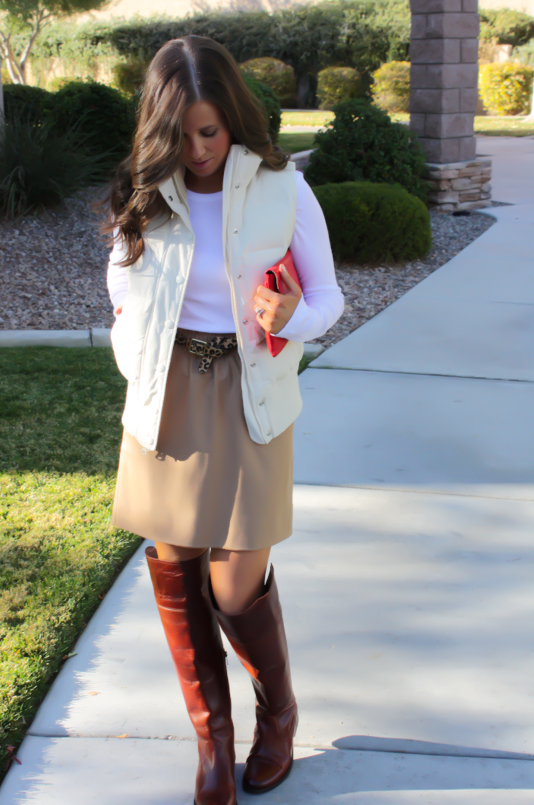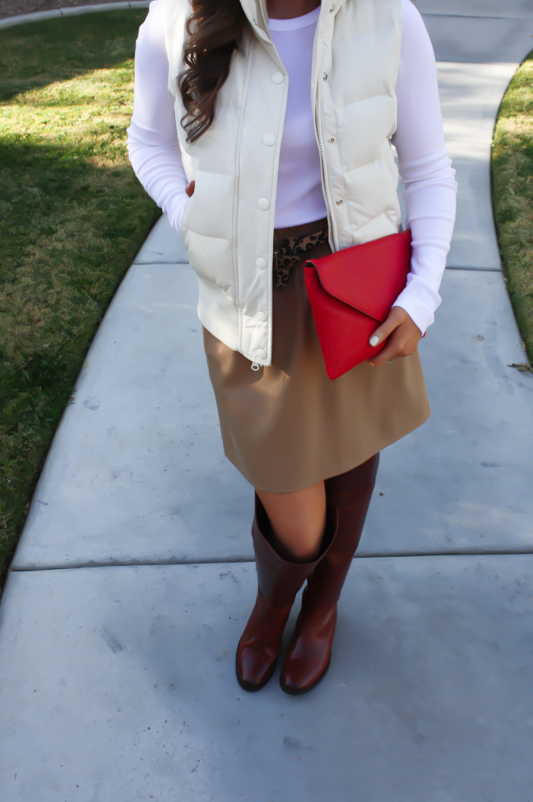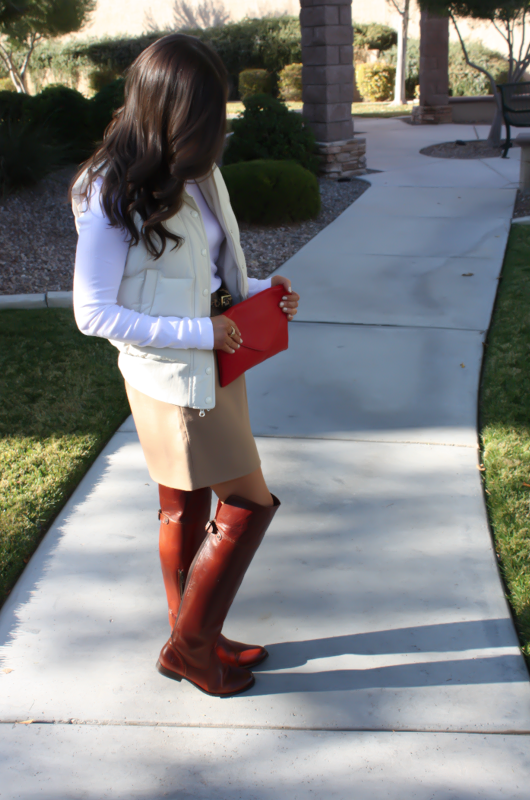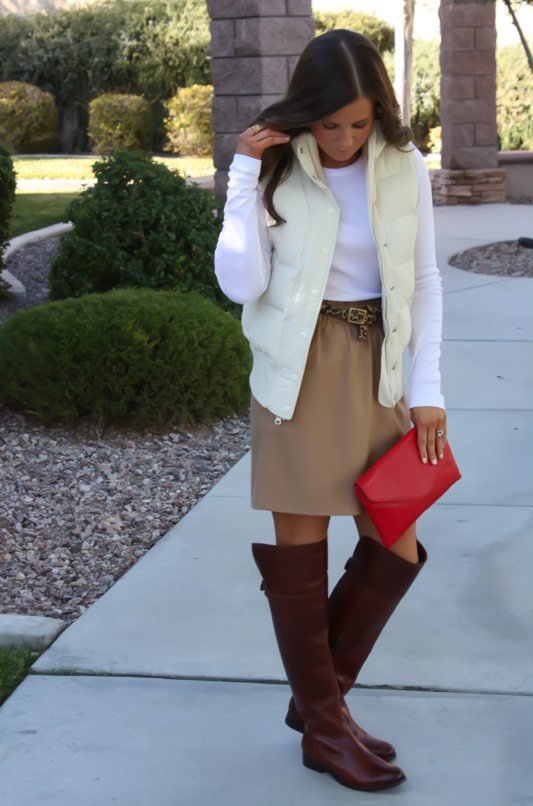 Banana Republic Vest, similar here, here / White Tee / Skirt (on sale!) / Boots / Target Belt, similar here / Red Clutch, similar here here / C. Wonder Stacked Rings, similar here
This past weekend, I hopped into Gap to buy a few new things for Ava because this week she was allowed to wear "play clothes" instead of her uniform.  (…which only reminded me of how awesome a uniform actually is…waaay easier in the morning!)  While I was there, I grabbed a few of these super soft tee's for myself because they felt so nice and I'm always looking for and stocking up on reliable basics.
Um, hello, life changing impluse purchase!
Ladies.  I've since worn, washed, and dried this tee…and then ordered 6 more colors online.  It's SO SOFT, the material is the perfect thickness AND stretchiness, and it's so much nicer than ANY basic tee I've ever purchased before.  It looked just as nice as it did when I put it on at 7 am as it did when I took it off at 7 pm.  I also wore it to work with dressy black pants and it looked just as professional as I wanted it to…but would be the perfect casual addition to my favorite jeans on the weekend.  I almost came home from work last night and made a separate post just for this top but was scared it would get lost in the midnight hours!
If you're still hesitant, this tee has over 100, 4+ star ratings so clearly I'm not alone with excitement over this shirt.  I kid you not…it's the best.tee.ever!
Now hurry up and grab a few!  They're on sale…and then 35% off that using the code "GAP24HR"…with FREE shipping.  Whatcha waitin' for?!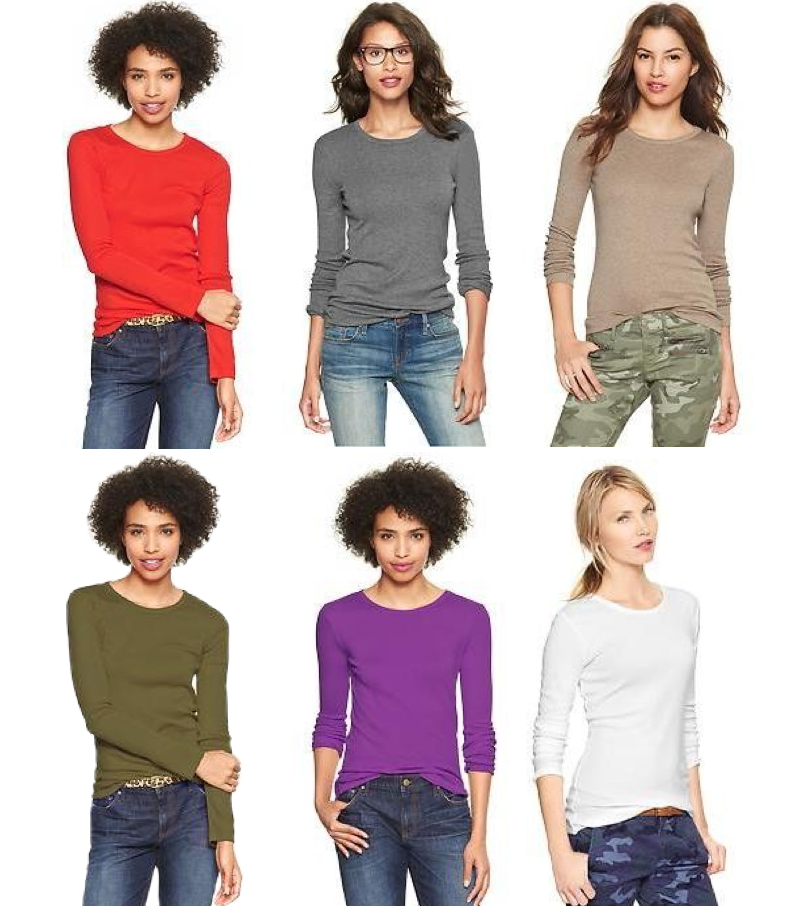 Bowery Tee