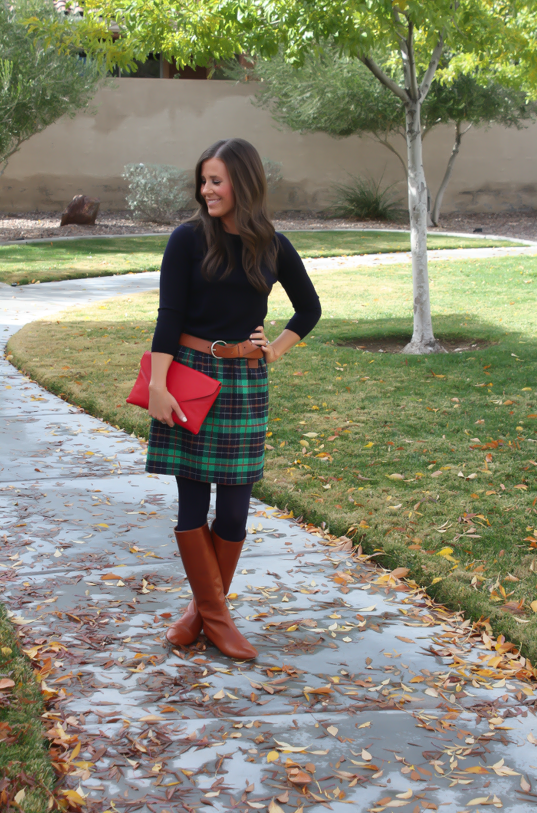 So I promise this is the last day I'm wearing plaid this week…  I mean, honestly, could I be more obsessed with this pattern?  But, sometimes, when I love something enough I don't even realize I continually gravitate towards it all the time when I'm out looking for new things.  And, clearly that was the case these past weeks.
Either way, I think navy and green is one of my all time favorite combos.  It always works and I think that's why it's so easy build an outfit.  Toss in a little red and the always compatible cognac and you're ready to go.
And with that I say…
Happy Thanksgiving Eve to you!  I hope you all have a wonderful holiday and are able to celebrate with the ones you love!
Thanks for stopping in today!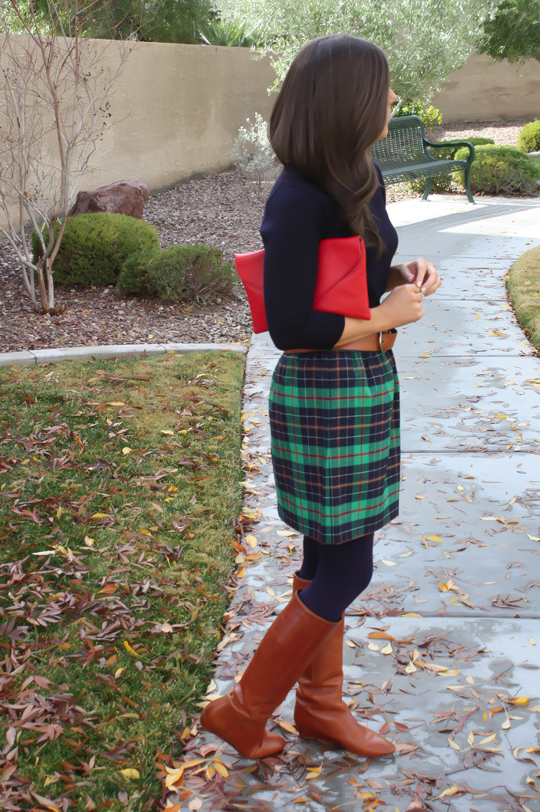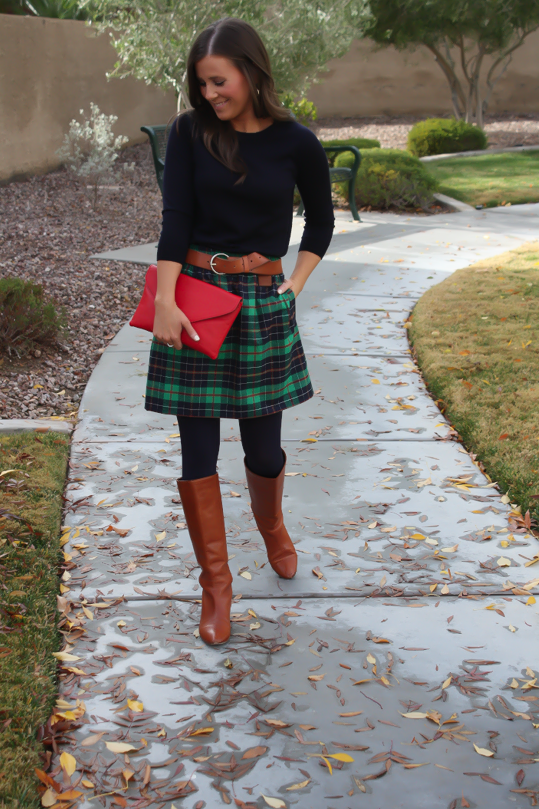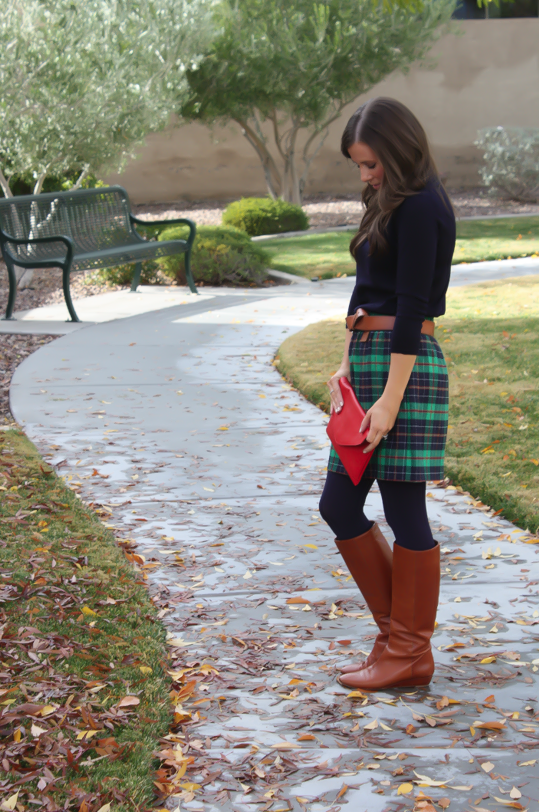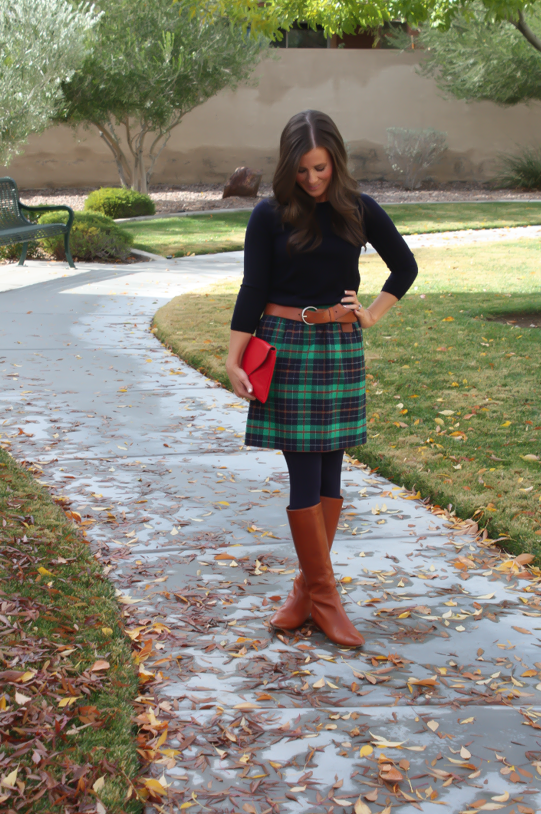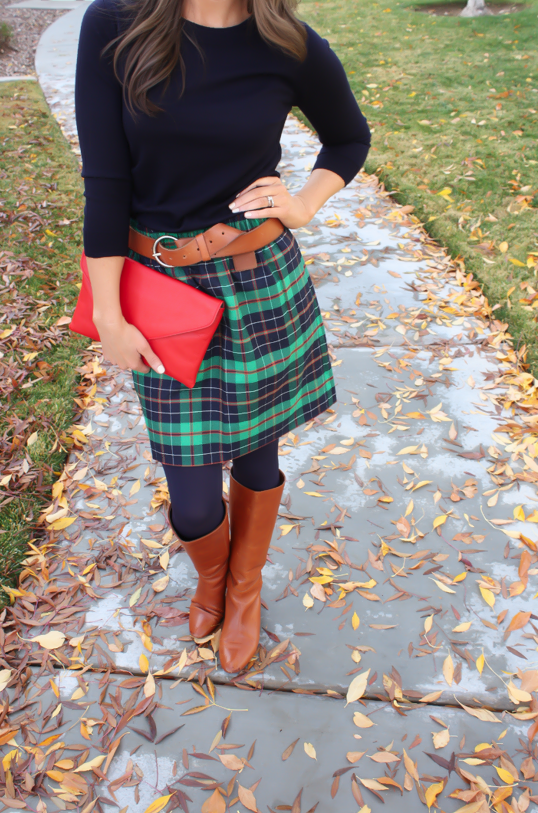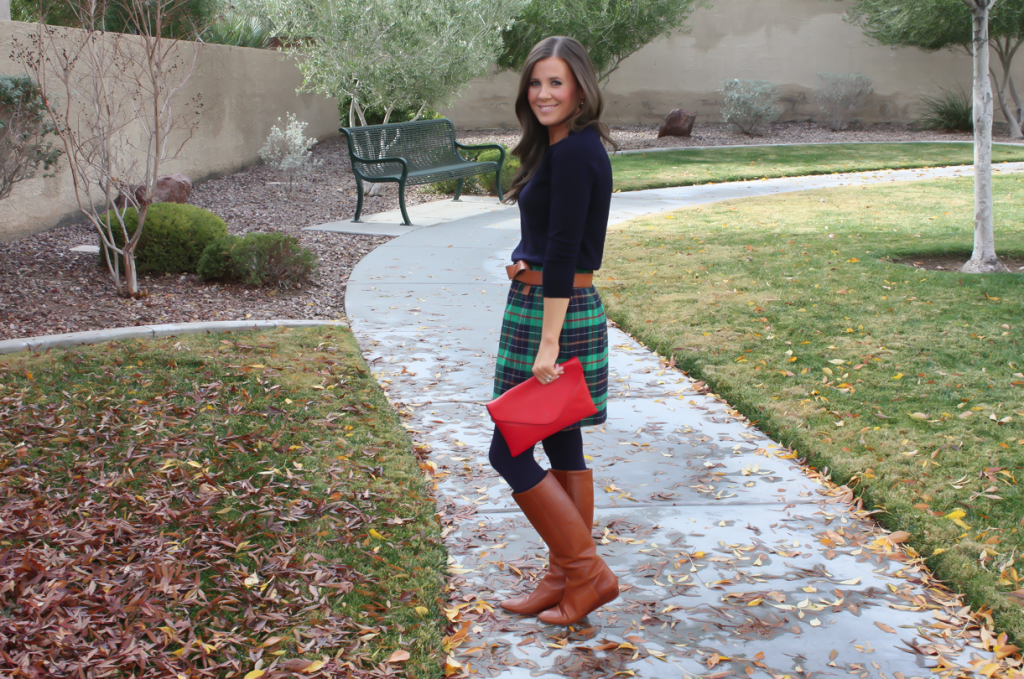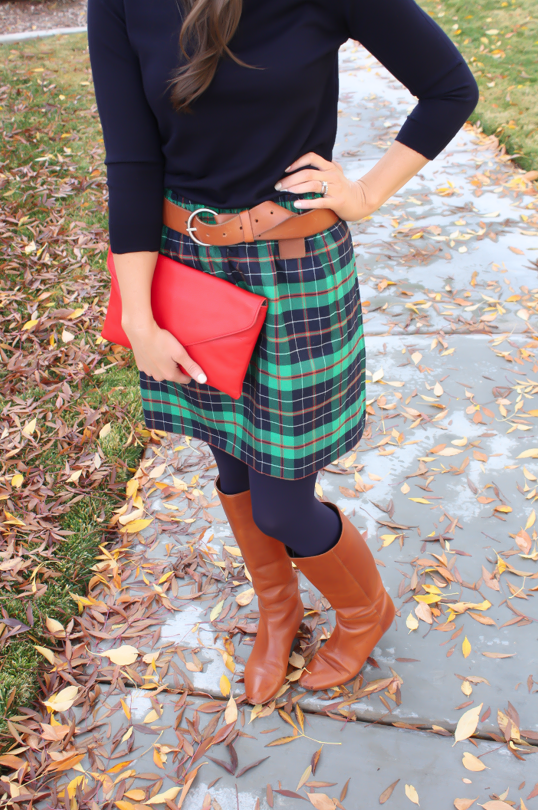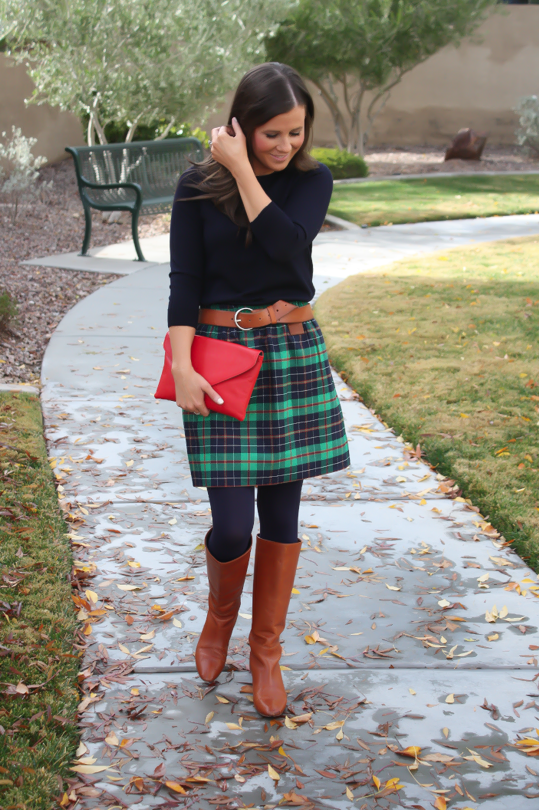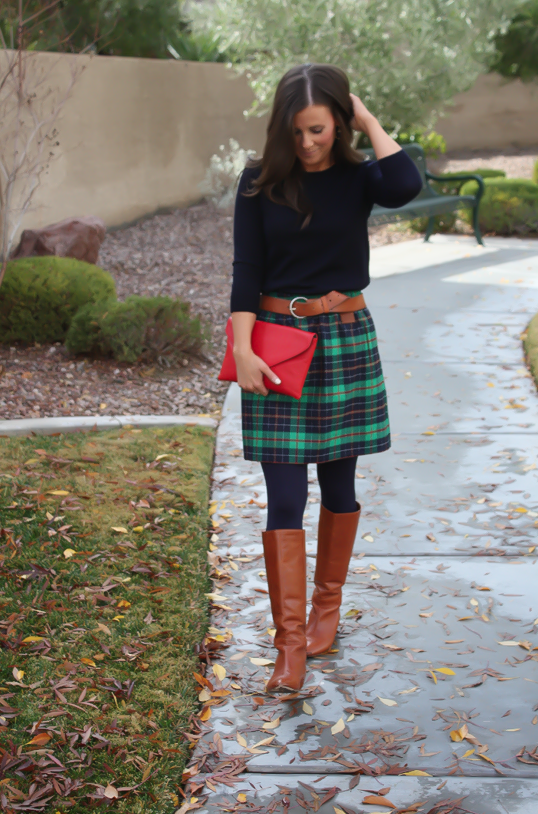 Plaid Skirt similar here / Navy Sweater, similar here / Cognac Boots, similar here, here / Navy Tights / Gap Cognac Belt, similar here / Red Envelope Clutch, similar here
We all know me and my love for the 'Crew and while I could make a massive list of all the things I'd love to take home with their latest promo (30% off using the code "HOLIDAY" at checkout!!!) I instead put together a casual outfit for you that would be perfect for that casual day you have coming up…
Is anyone else grabbing anything while this sale is running?!  Share with me what you brought home!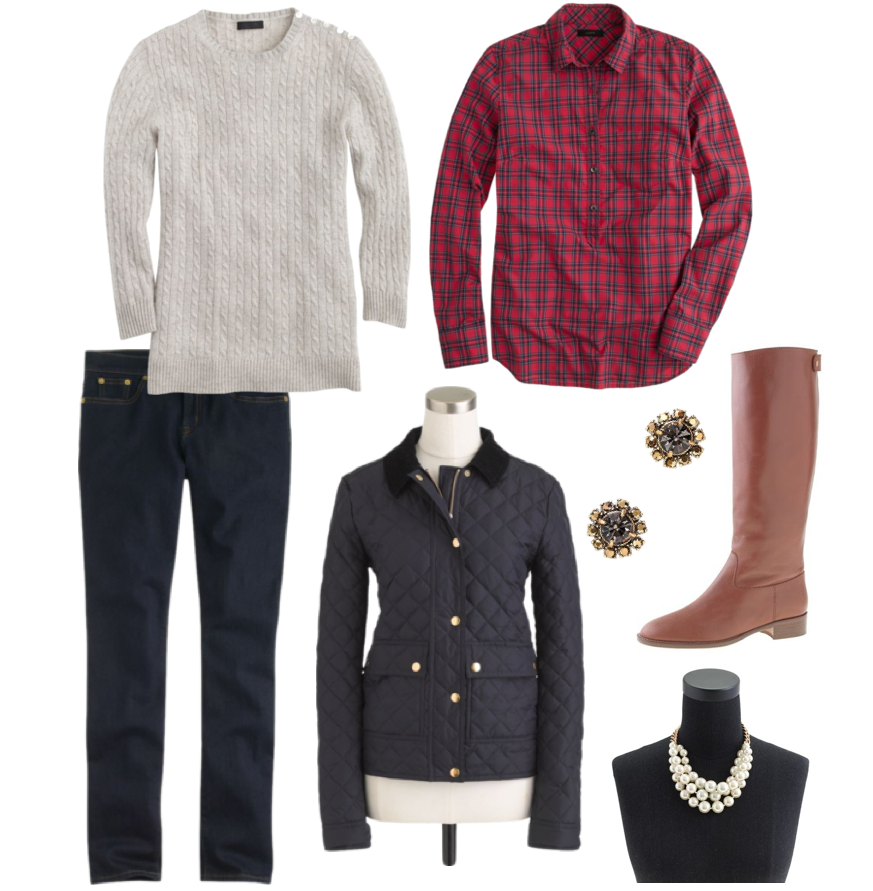 Cable Knit Sweater / Plaid Popover 
Dark Wash Denim / Quilted Jacket / Button Earrings / Tall Boots / Pearl Necklace