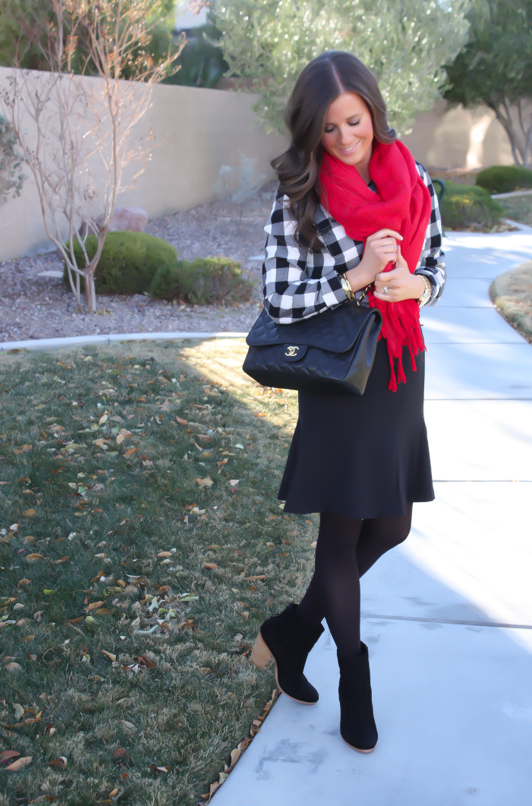 We all know I love wearing black…and we all know I love wearing red…so clearly this look right here an obvious winning choice for me!  I am just loving the versatility of skirts this season and no matter what the occasion, there's so many ways you can dress them up or down and always look fabulous.  Fluted skirts are so popular right now and I just love the flirty appeal they have with the slim fit around your hips and the almost ruffled hem.  I can think of about 20 different ways to wear this skirt and I can assure you it will be making many more appearances here over the coming weeks, especially with the holidays just around the corner.
You saw me wear this perfectly checked shirt here in red just a few week ago and because it was such a steal of a deal, making sure I took home two was a pretty easy decision.  I think tossing this shirt on with some distressed boyfriend jeans would bring together the most comfortable outfit for lounging around on the weekends and attempting to accomplish just about nothing after a non-stop work week.  It's so soft, comfortable, and just begging me to be dressed down a little bit.  But, for today, I think it paired quite nicely with my skirt and booties, don't you?
While this red scarf needs no introduction,  I just love wearing it so much and it always seems to bring a little bit something extra to what would just be another everyday outfit.  It's so full, bright, and not to mention comfortable and easy to wear.  I love.
Well, it's so close to Friday I can almost feel myself sleeping in already…  As always, this coming weekend is jam packed with more social events than ever so hopefully we can find some time to relax in there, too!
Have a great day, everyone!  Thanks so much for stopping by!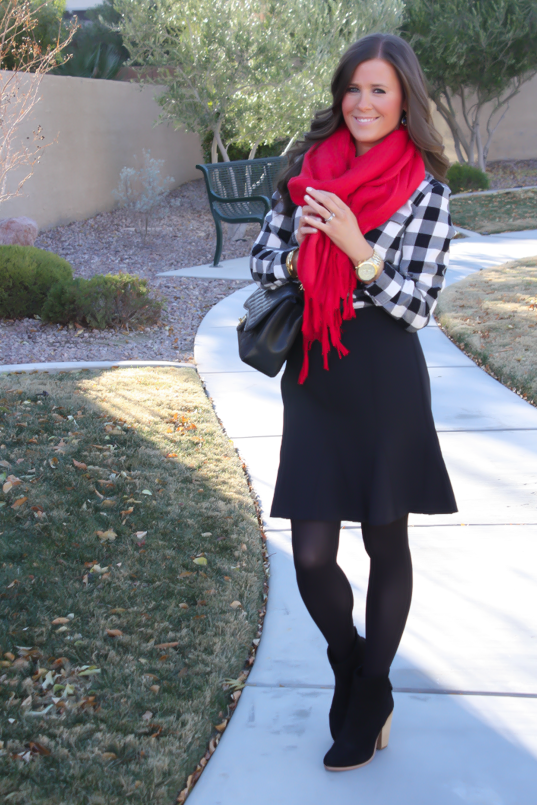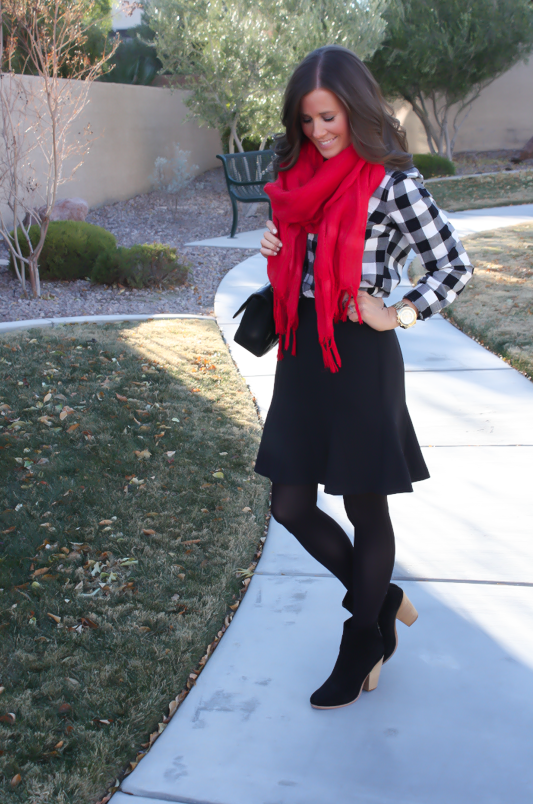 Black Checked Shirt / Fluted Skirt / Red Scarf / Black Tights / Black Booties (on sale!), or here / Chanel Bag, consigned here / Gold Watch
Are we just loving theses adorable print dresses that Gap is offering right now?!  I'll take one of each, please, especially since they're 35% off online!  (Use code "GIFTS" at checkout!)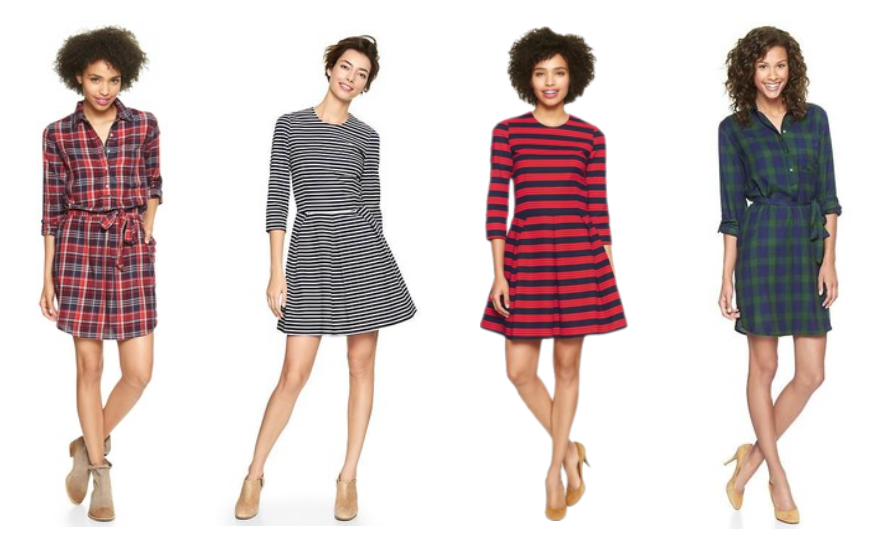 Red Plaid Shirtdress / Navy Stripe Fit and Flare Dress / Red Stripe Fit and Flare Dress / Blue-Green Plaid Dress