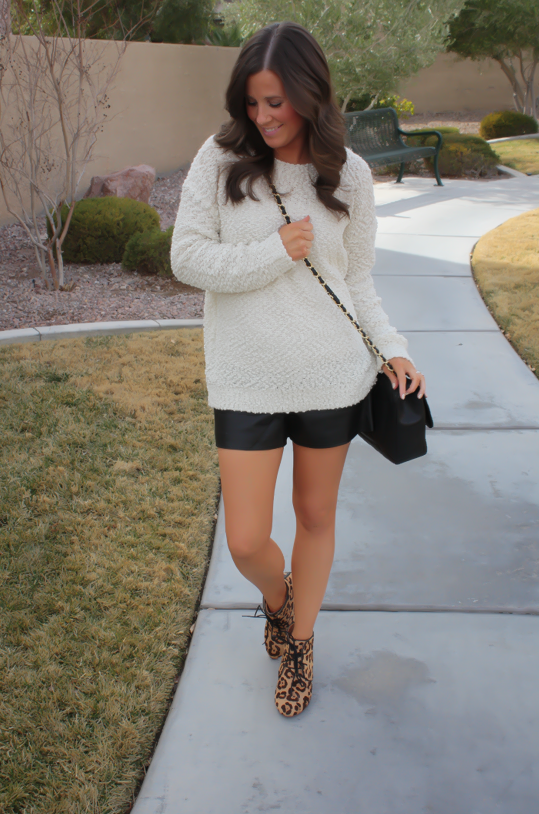 I think one of my favorite purchases from last year was the leather shorts I picked up in early summer.  I seriously wore them all the time, both casually and dressed up.  They feel so soft and even though they're leather, they're cut in a way that's both flattering and not constricting or too hot…and that's saying a lot after taking them out on toasty Las Vegas nights.
Last Seen: Here, Here (in brown)
Believe it or not, I'm here eating my words because this coming week, it's going to be "cold" out here and we're going to be all bundled up for our 50* highs that honestly, now, make me break out my winter coats.  Eh, what can I say?!  Life out here in the desert has changed me after all!
Either way, it's time to get ready for a new week!  But, before I go, is it too early to start my countdown to summer break?!  Not that I don't love my job or anything…but tossing my alarm out into moving traffic sounds more and more appealing every time Sunday night rolls around….  #18weeksandcounting
Have a great Monday!
Forever 21: Shag Sweater, similar here, here  / BB Dakota: Leather Shorts, here, here, here (all on sale!) / Marais USA: Leopard Booties (on sale!), similar here, here / Chanel Bag, vintage here, similar here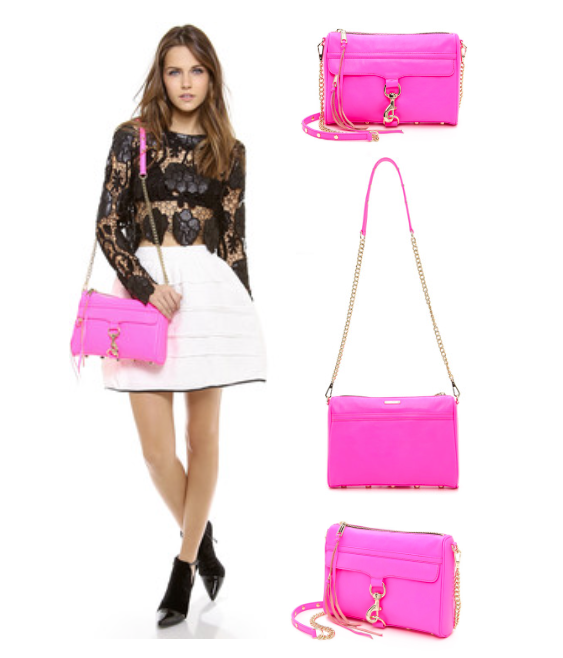 Last week, I feel in love with this neon satchel but I'm so glad I made myself think about it over the weekend because….this cross body bag in pink is officially on my birthday list.  Summer. Perfection.
Shopbop: Neon Mac