Hey, everyone!  Allow me to re-introduce you to my current favorite skirt.  (I shared the black here!)  Clearly I needed to buy all available colors (only 2!) because I thought they were too great to pass on.  You know how it goes…  Plus, you know I picked these up on promo, which made the deal even sweeter.
This skirt is just so fun and going to be such a great addition to my spring/summer wardrobe.  I love the short and flirty length that I'm going to be able to wear time and time again once it's really warm…and eventually hotter than heck.
If you haven't picked up a denim jacket for your closet, might I suggest that be at the top of your list of "must haves" within your inventory?  I seriously couldn't get any more wear out of them if I tried and I especially love them with spring colored brights.  It's just the perfect replacement when you're trading in your denim jeans for pretty skirts, bright pants, and even a maxi skirt (my personal fave…).
Thank you, thank you for visiting!  Have a great day!
J.Crew Factory: Denim Jacket (on sale!) / Forever 21: Grey V-Neck Tee / J.Crew Factory: Ponte Skirt( on sale!) / Jeffrey Campbell: Cutout Booties / Clare Vivier: Leopard Clutch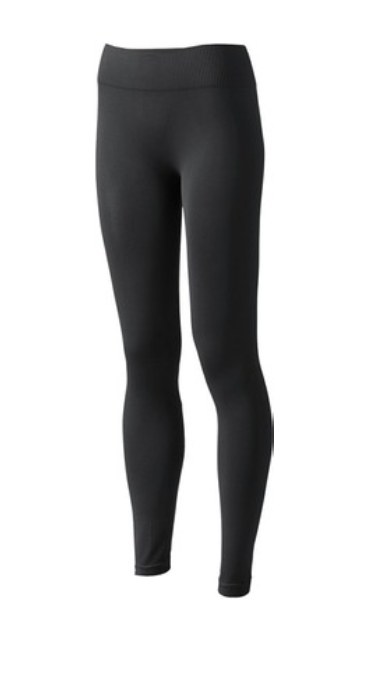 Kohls: Leggings (best.ever.swear.)
Kohls: Leggings (skinnier waist band…still awesome) Also available in a 2-pack!
So, a few weeks back, I discovered that you can buy my FAVORITE leggings ever at Kohls!  These little beauties pop in and out of stock ALL THE TIME and because I'm crazy and constantly checking back, I see that they're back in stock right now!  So, hurry.  They're so cheap (cost wise, not quality…) I can't even handle it.   This pair (above) has a thicker waist band that I love because it keeps your midsection nice and smooth.  Win.  You can also try these out, which are the same and equally as awesome, just with a skinny waist band.
You're welcome!