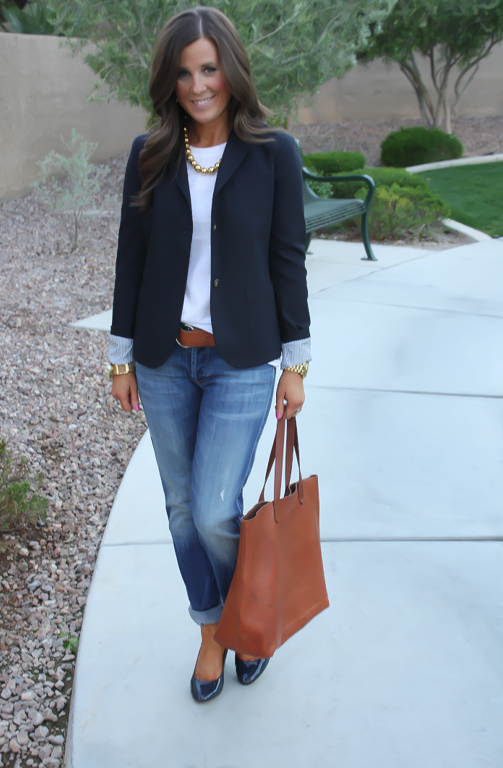 How on earth I've gone this long with the perfect navy blazer, I have no idea.  My eternally preppy self should be ashamed that there is such a void in my closet.  Until now, of course…
I think there's a fine line between wearing a blazer that looks like it came off a suit hanger…with the matching pants attached.  I just can't…  Some jackets are meant to be dressed up and others are meant to be worn with jeans.  Mixing and matching the two, for me, just seems off.
This blazer as a great pinstripe liner that I love mostly because it makes it a tad more on the casual side than it does the dressy.  It's a really rich shade of navy blue and it has a great structure and shape that fits almost like it's been tailored for my body.  It has a "textural pique weave" fabric which means it's almost like a thicker chino material, but it's thicker, which I LOVE and it holds it's shape without getting wrinkled throughout the day.  Heck, you'll get a few wears out of it before you feel it needs to be cleaned.
I wore this adorable jacket with my favorite boyfriend jeans and a pair of patent wedges.  You can never go wrong with a basic white tee and the most universal tote I've ever owned.  Depending on the dress code you have at work each day, I think this would be the most perfect way to close out your week on Casual Friday!
Have a wonderful weekend!  Thanks for visiting me this week!  I plan on catching up on some shopping posts this weekend so definitely check in while you're relaxing the next 2 days away!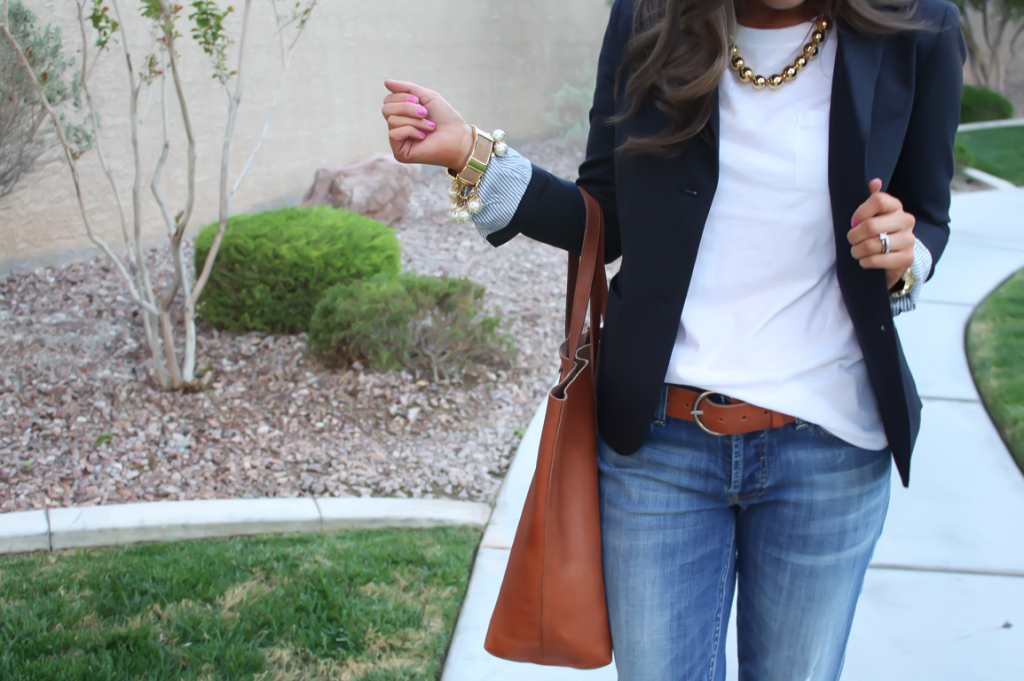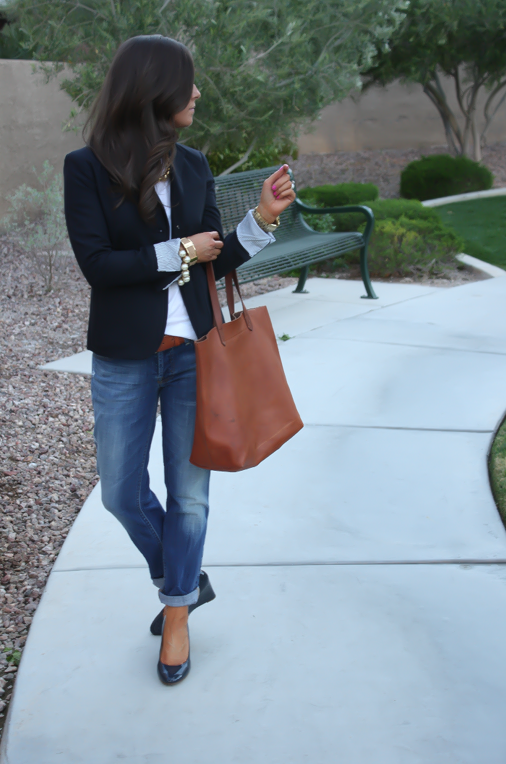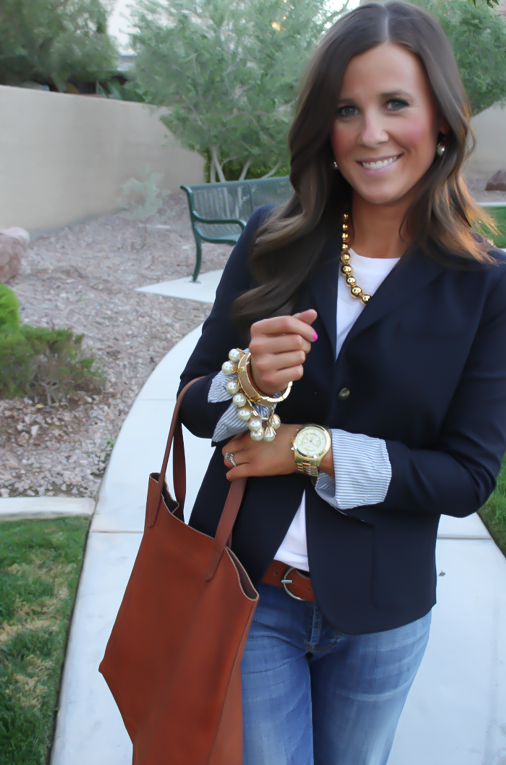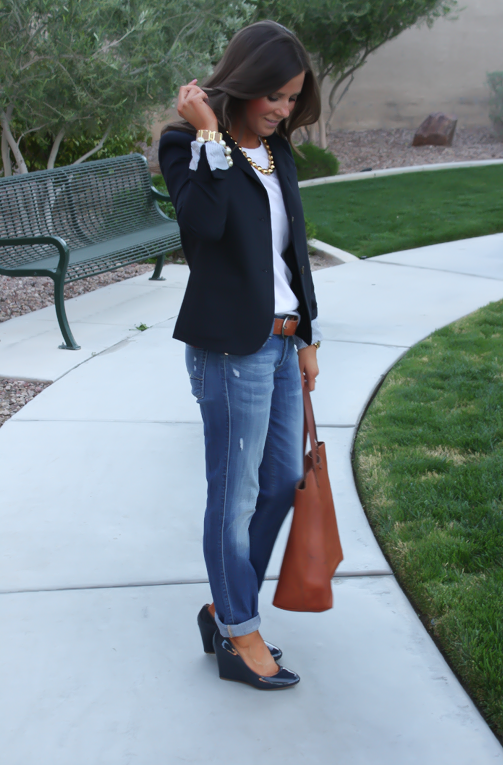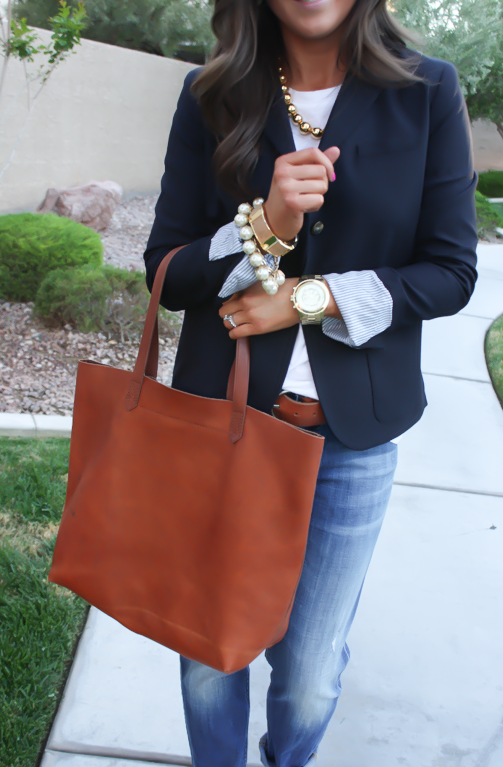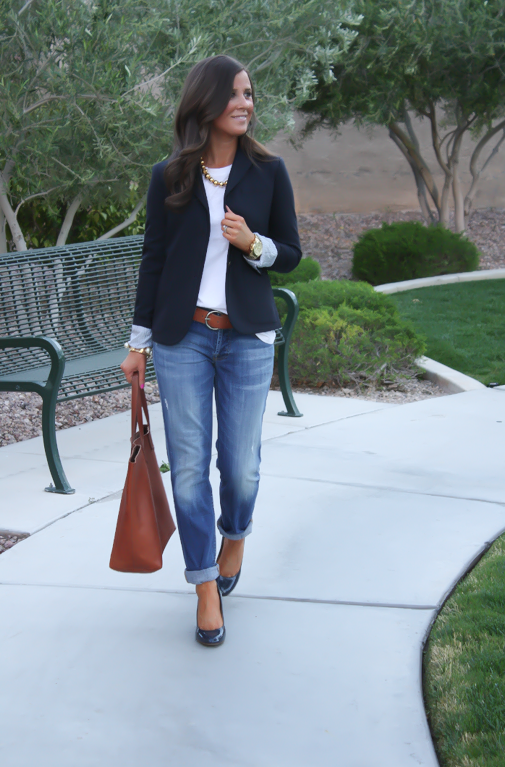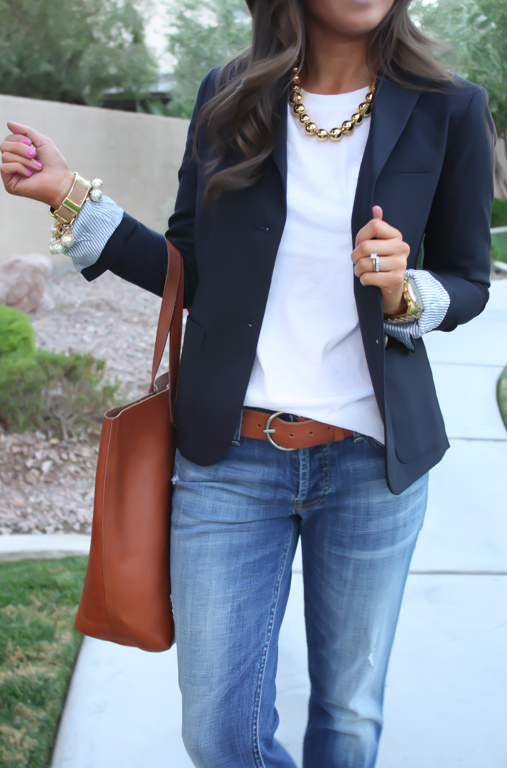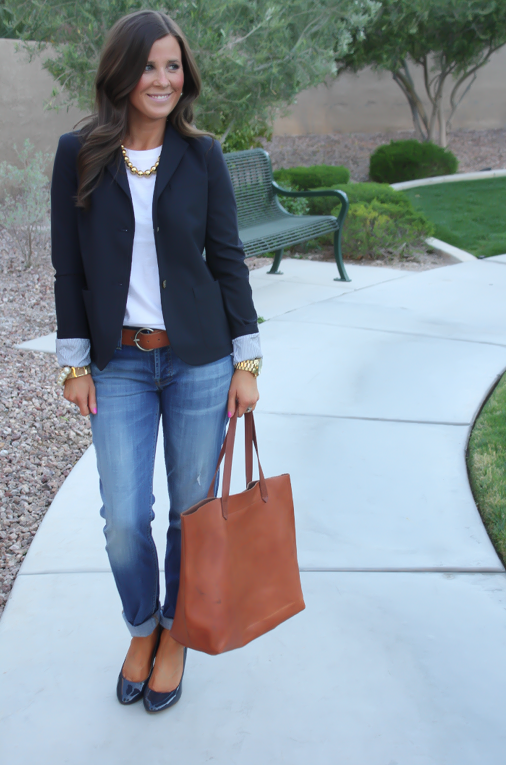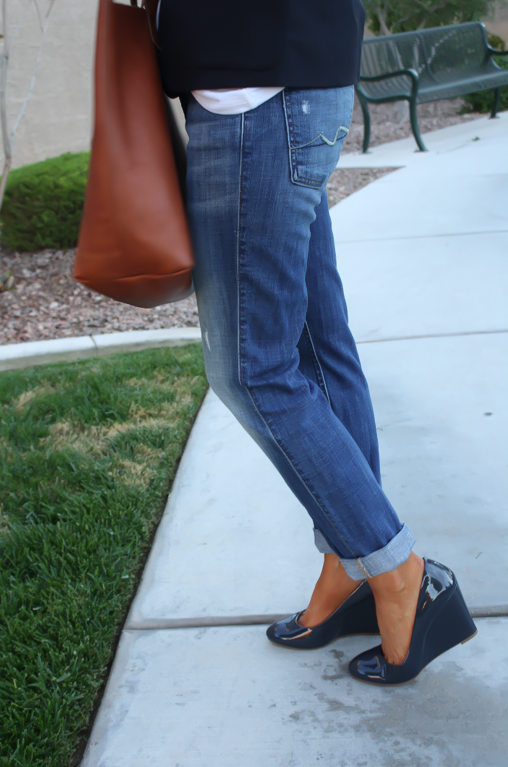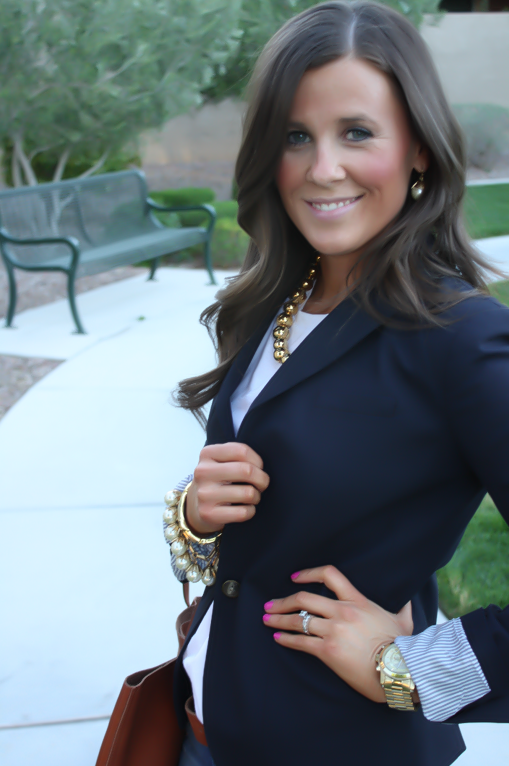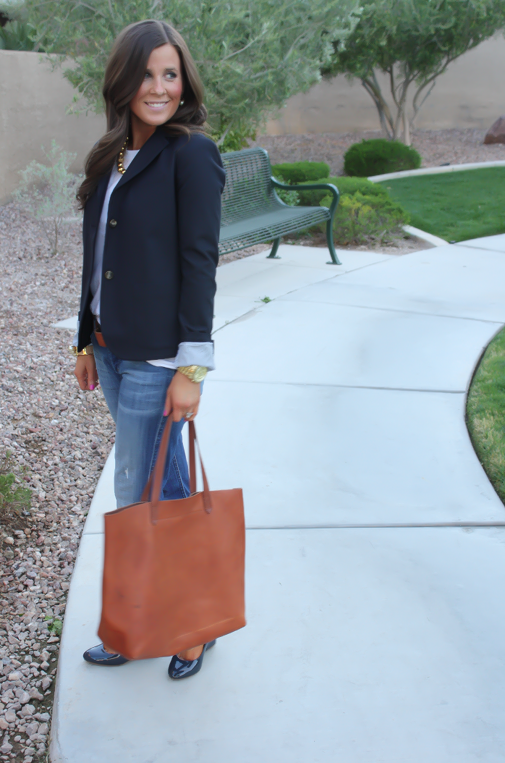 Gap : Navy Blazer (25% off using code "TREAT") / Old Navy : White Pocket Tee / Seven for all Mankind : Boyfriend Jeans / Gap : Belt, similar here / Banana Republic : Patent Navy Wedges / Madewell : Tote / Michael Kors ; Gold Watch / J.Crew : Gold Bead Necklace, Pearl Bracelet, Pearl Earrings, I'm loving this, this, this
Ladies!  Everything at J.Crew Factory is 50% off!!!  I'm loving lots but here are my top picks! (Prices as marked so no code needed!)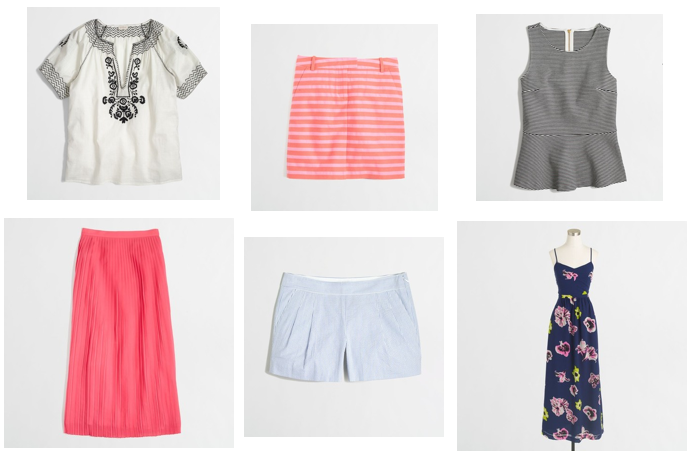 Peasant Top / Striped Mini / Striped Peplum
Pleated Maxi / Seersucker Shorts / Floral Maxi