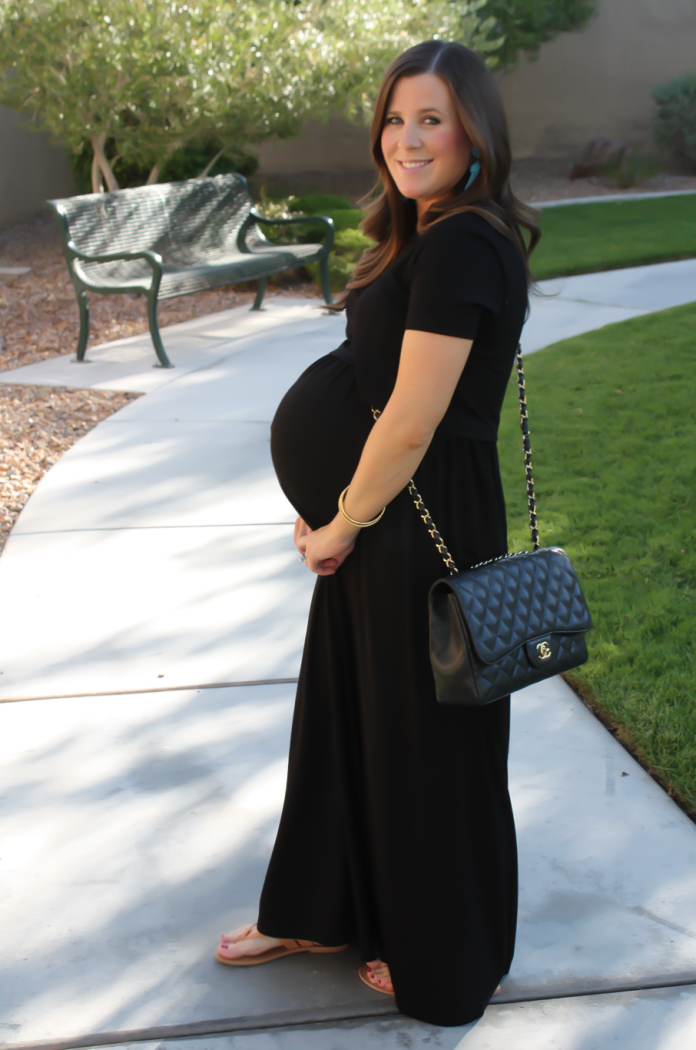 Even though I gave this black maxi dress a slight upgrade with the accessories I brought out, I think this might be the most comfortable and casual dress I've worn this entire pregnancy.  So much so, that I'm thinking I'll be lounging around in this dress in the weeks after the baby comes, too.  I should also mention that this dress is designed for nursing, which is so convenient, right?  Who doesn't love a little now and later when it comes to adding basic pieces in their wardrobe.
Like I said, this dress has endless possibilities when it comes to styling.  Pregnant or not, a black maxi dress is just a blank slate and the sky is the limit with how you want to wear it.  Dress it up, down, casual, boho, lounge…I mean, the list goes on.
Have a wonderful weekend, everyone!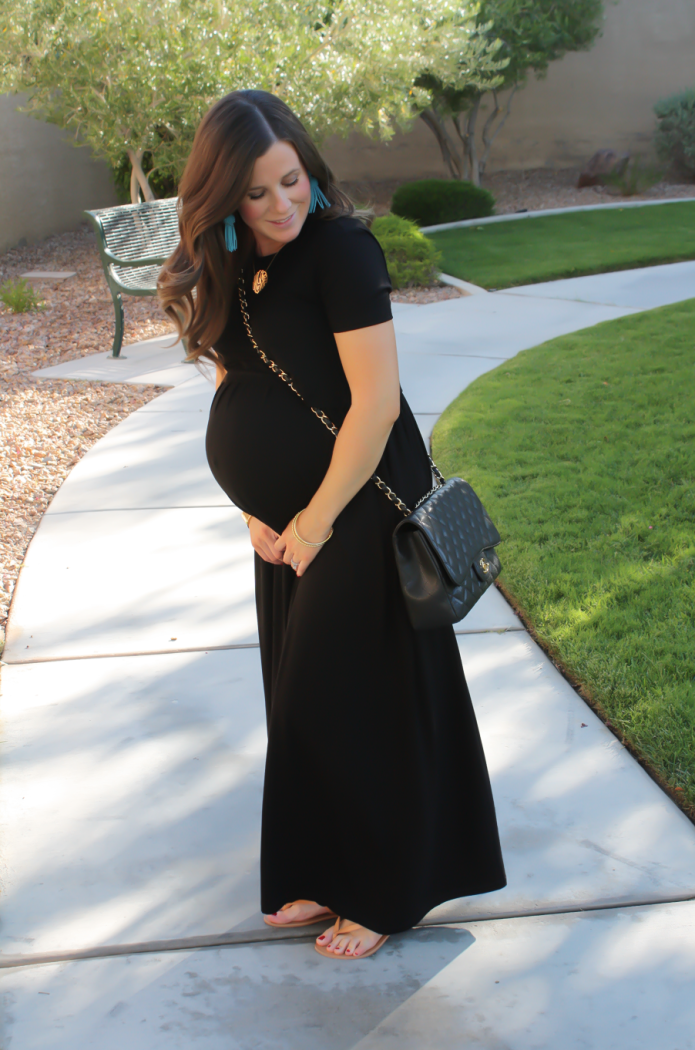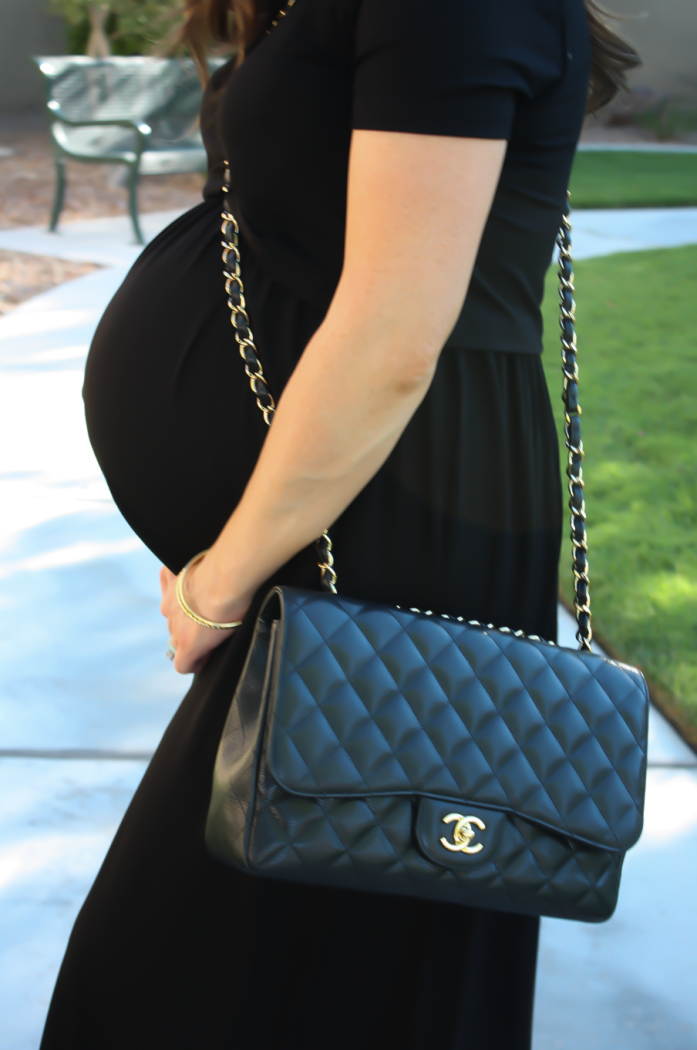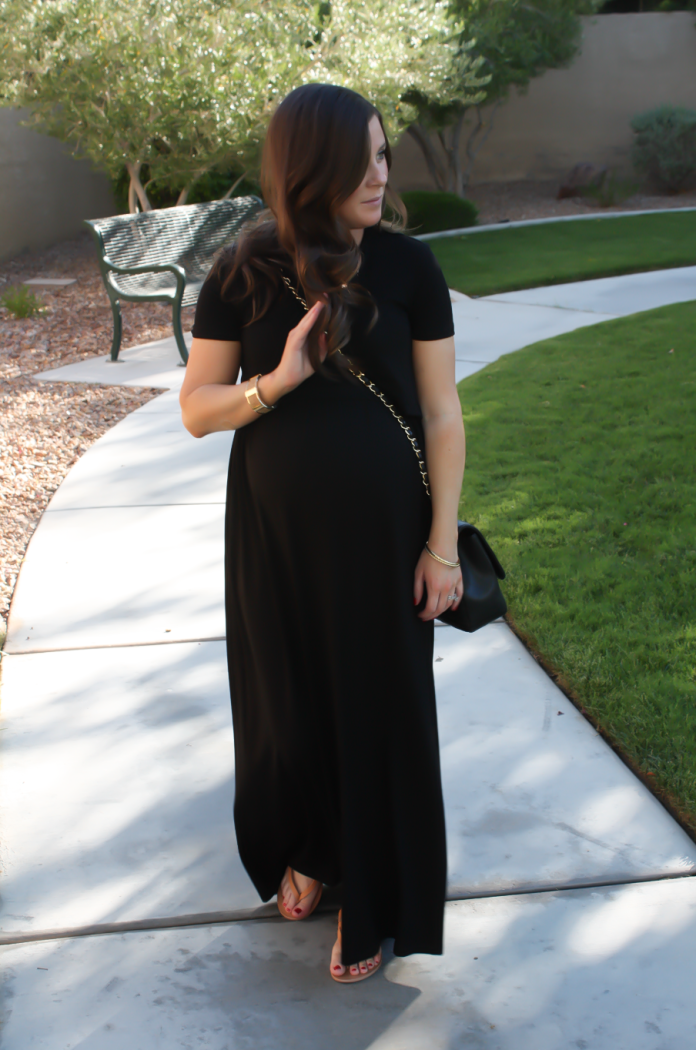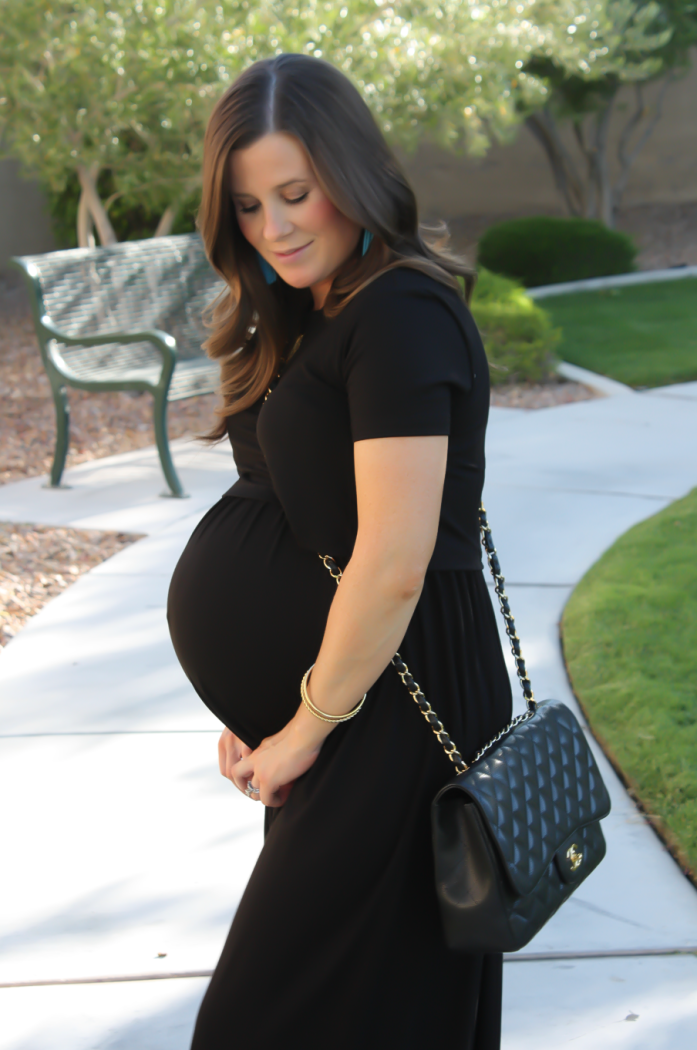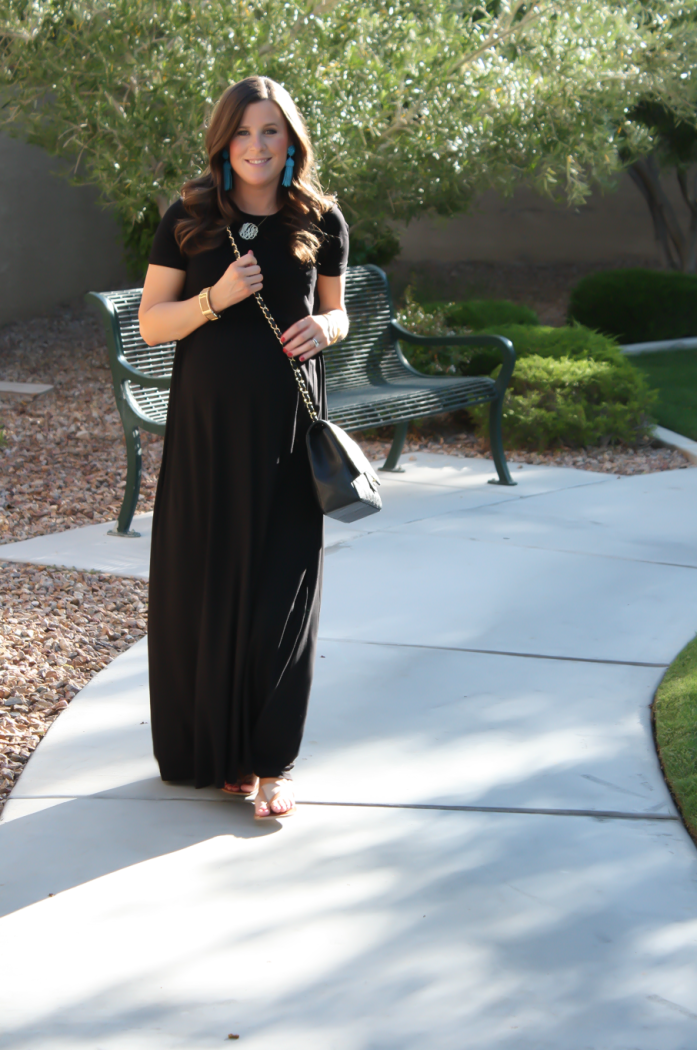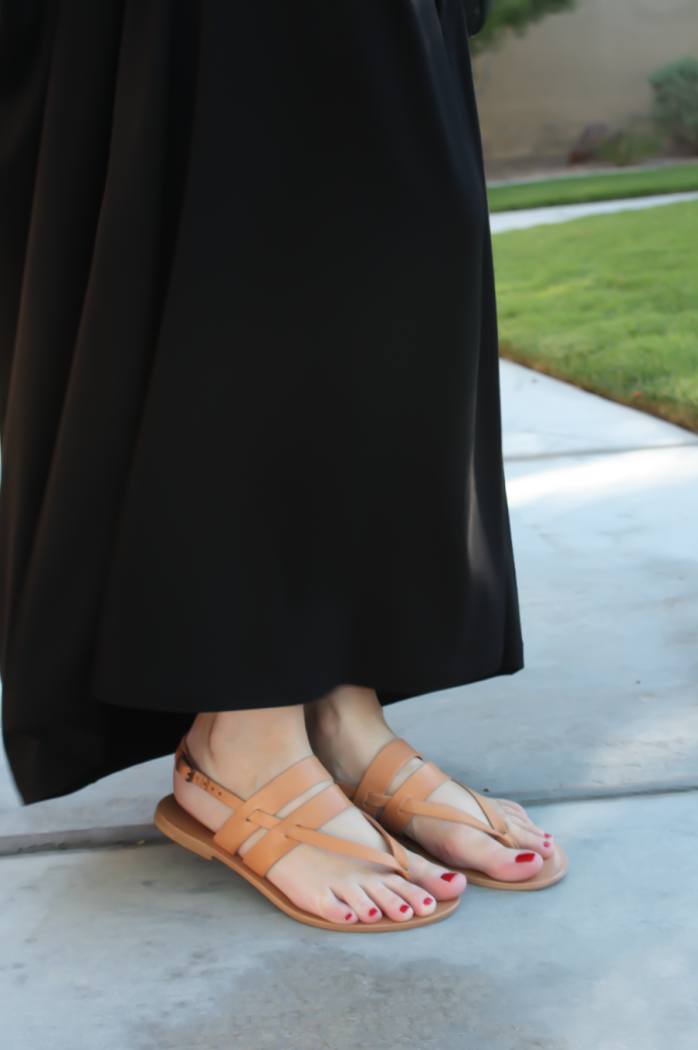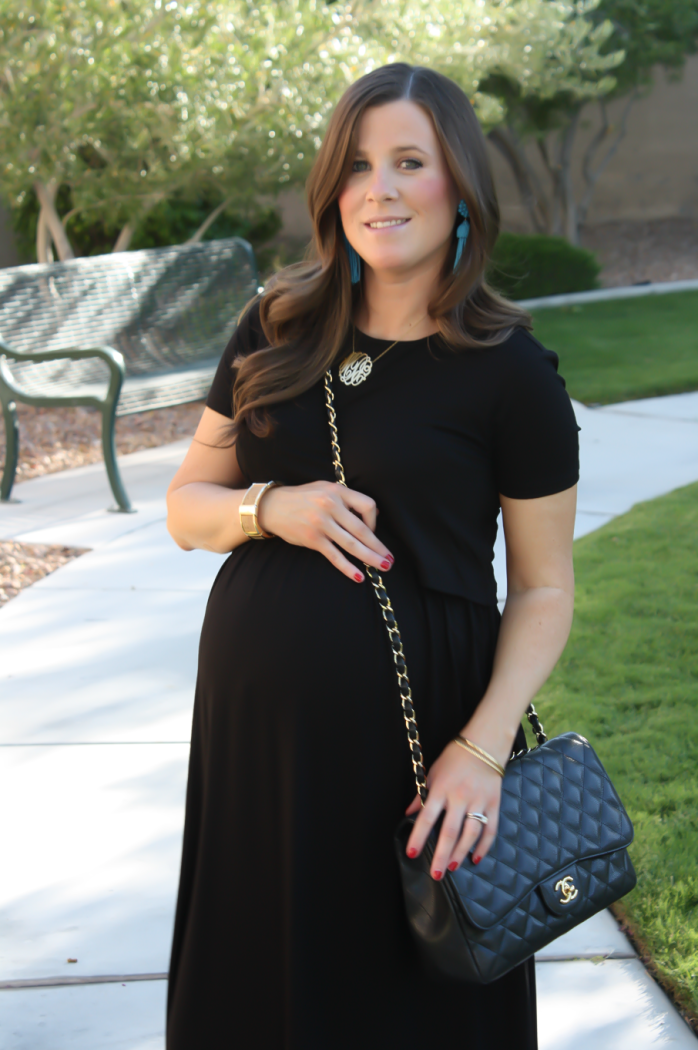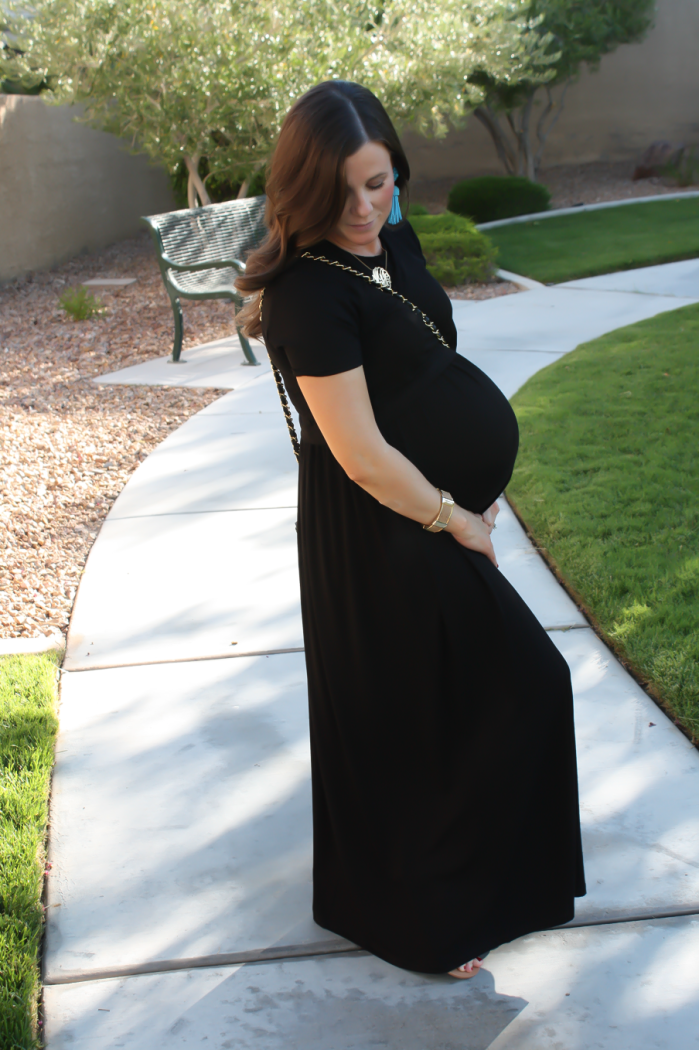 ASOS : Maxi Dress, similar here, non-maternity, try this, this, this  |  Joie : Sandals  |  Lisi Lerch : Earrings, white and red!  |  Chanel : Bag, try this, this, this  |  Jennifer Zeuner : Necklace