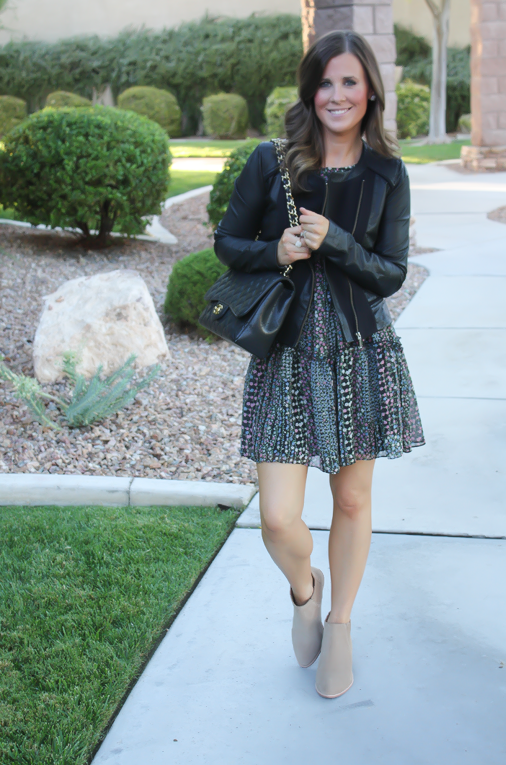 Late night here as we get ready for my mom to come into town for 2 whole weeks!  Ava can hardly contain her excitement as she's been counting down the sleeps for quite some time now.
I'm having such a moment right now with dresses and booties because I really can't think of anything better for this transitional weather.  Yesterday, we had our first bite of cool air in the morning and it.was.awesome.  Hopefully there are many more just up ahead!
Have a great day, everyone!
Nordstrom : Dress (brand, Soprano), try this  |  Anthropologie : Jacket, try this  |  Joie : Booties, try these  |  Chanel : Bag, try this  |  Wrenn Jewelry : Ring (c/o)