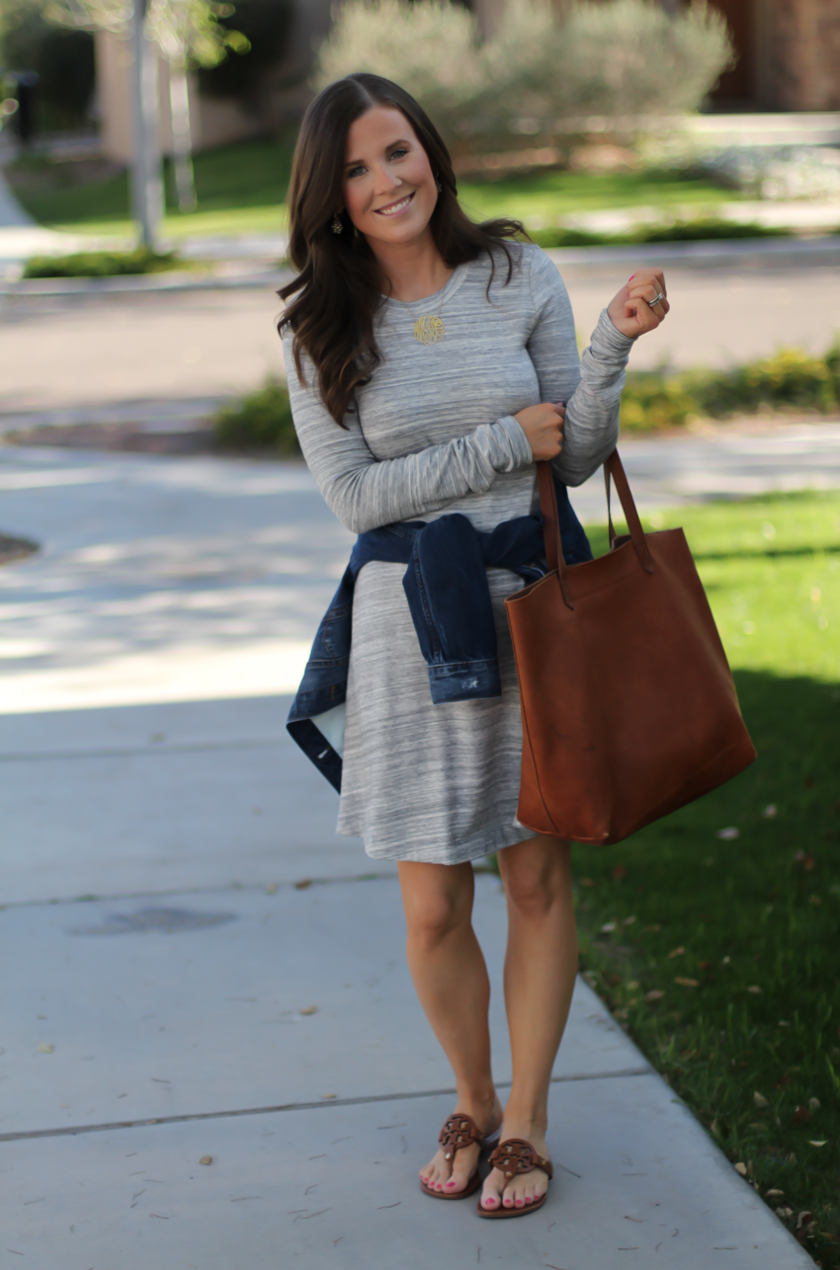 Kicking off a new week with this sweet and swingy dress!  Girls – the INSIDE of this dress feels unlike any other knit dress that I've ever owned.  It's insanely SOFT.  Feels like jammies and, really, why would we turn this down?!
A loose and generous fit as it flows down but fits nice and slim around the arms and the chest.  Wear it now with some tall boots or if you're neck of the woods is already seeing peeks of spring, sandals work, too!
I'm still wearing the life out of this denim jacket and have no plans to stop.  I just love the wash and the fit..and the feel.
Hope everyone had a great weekend and cheers to a great week ahead!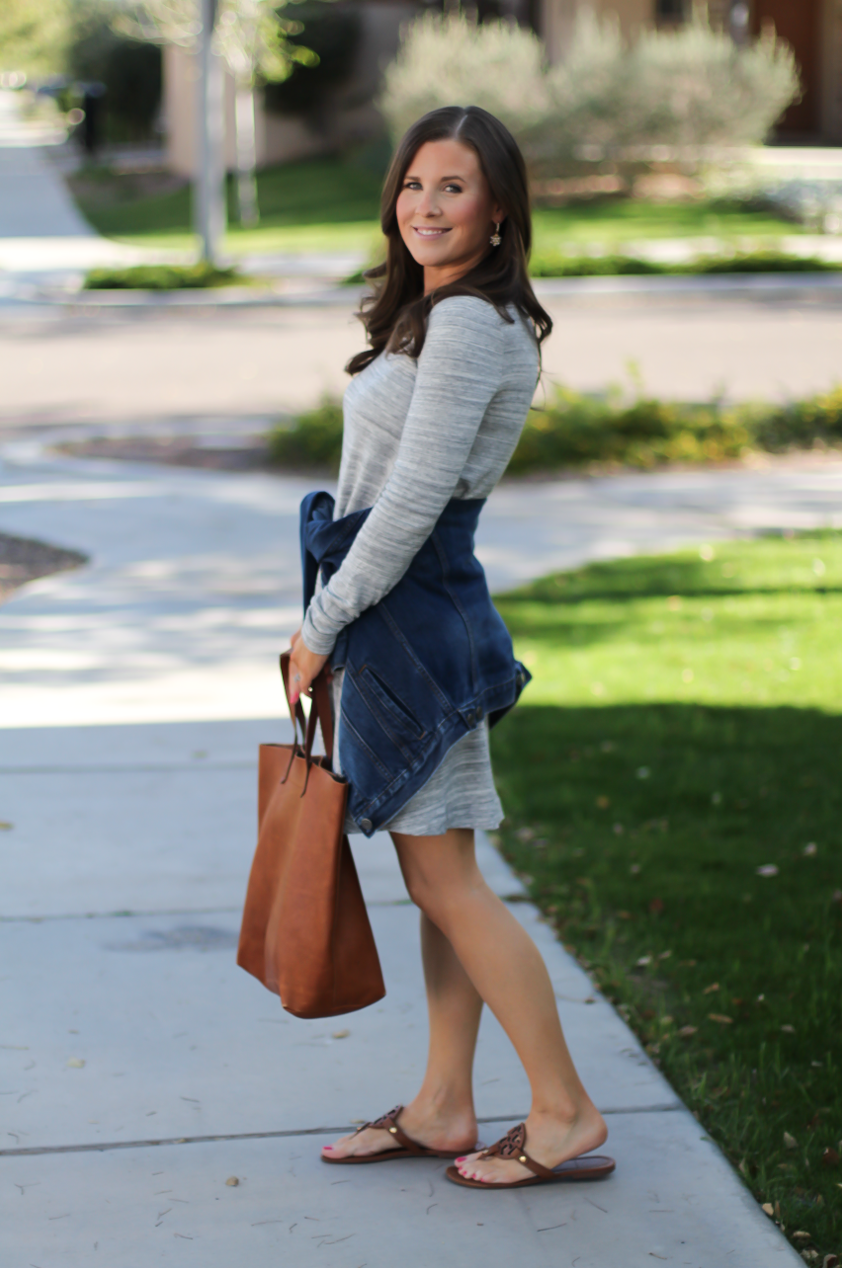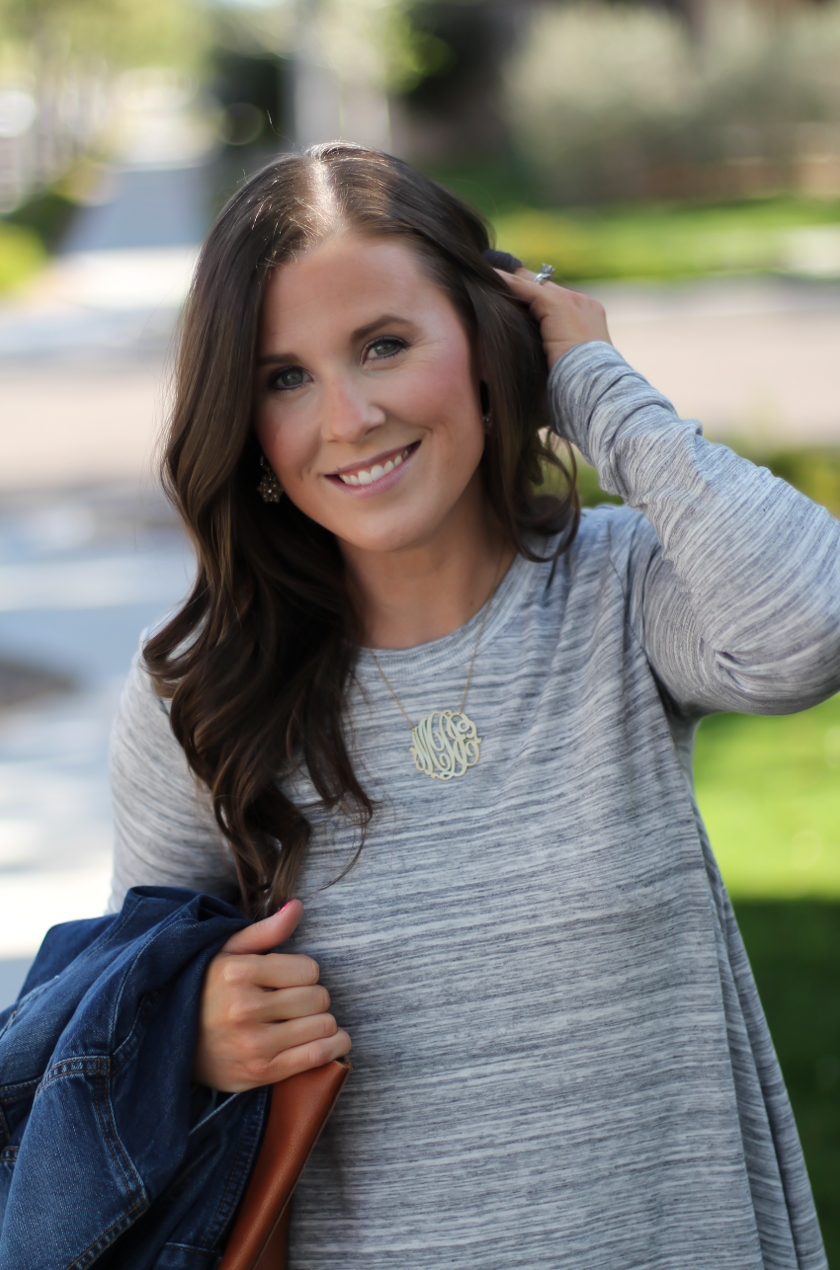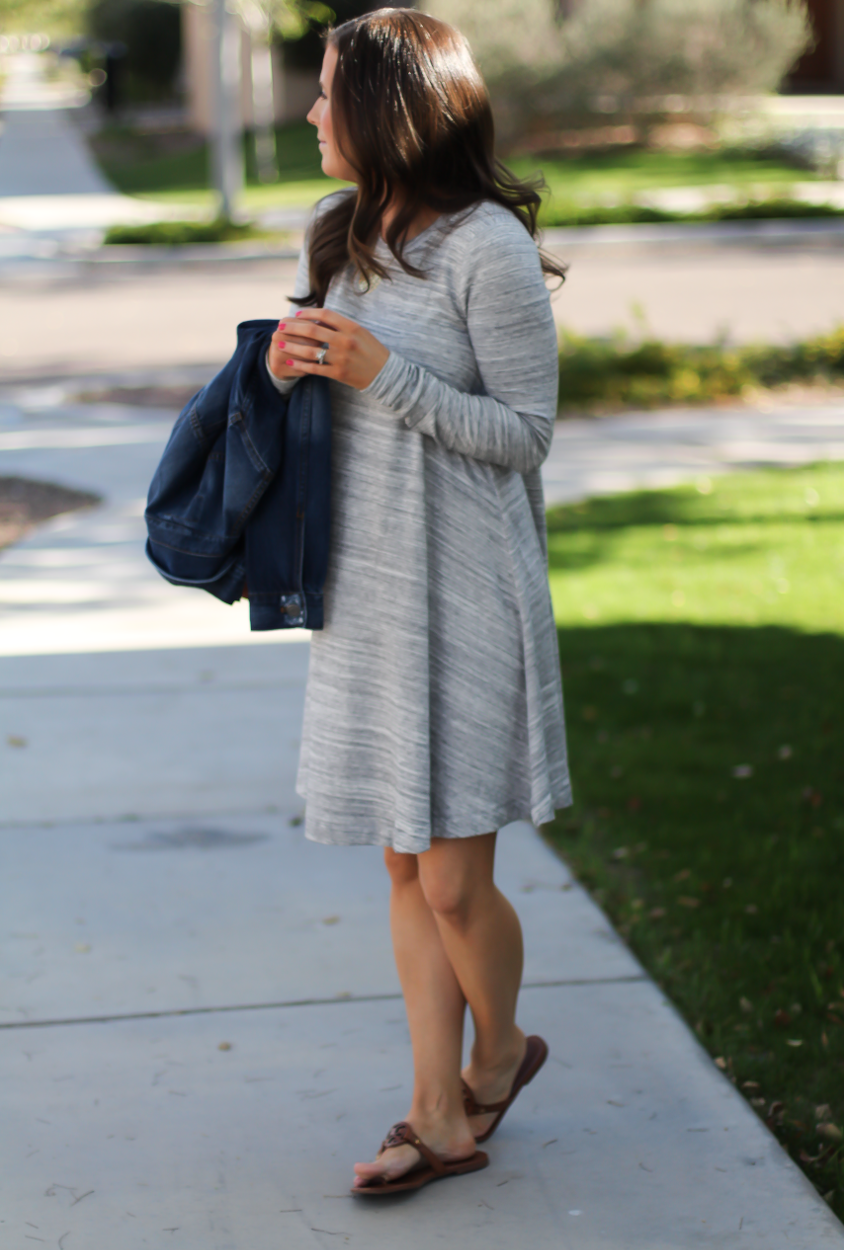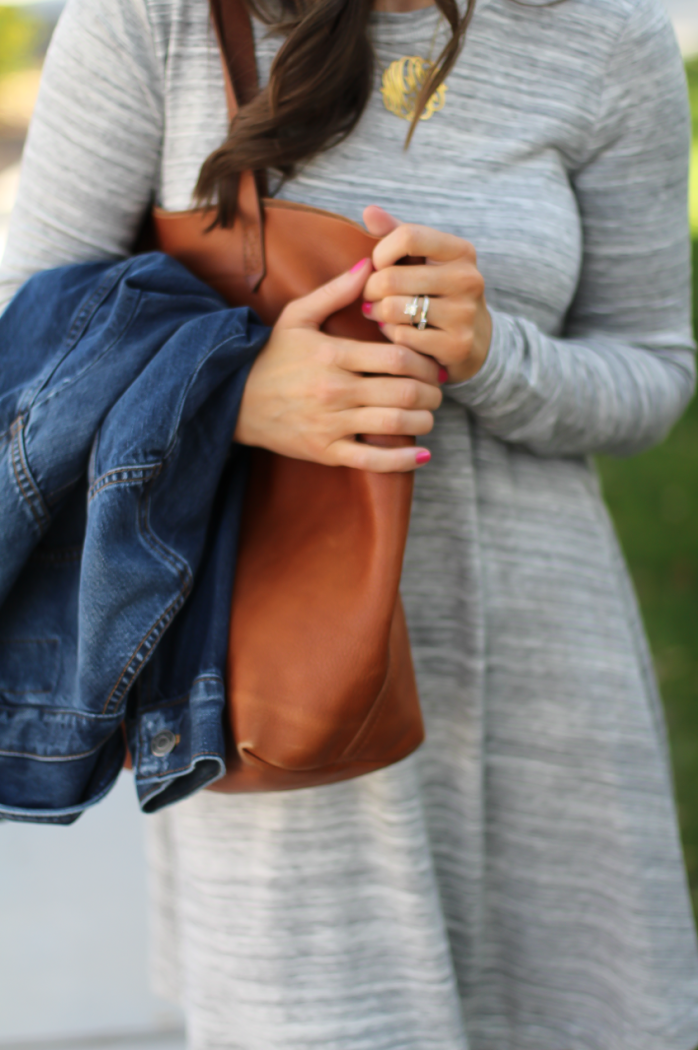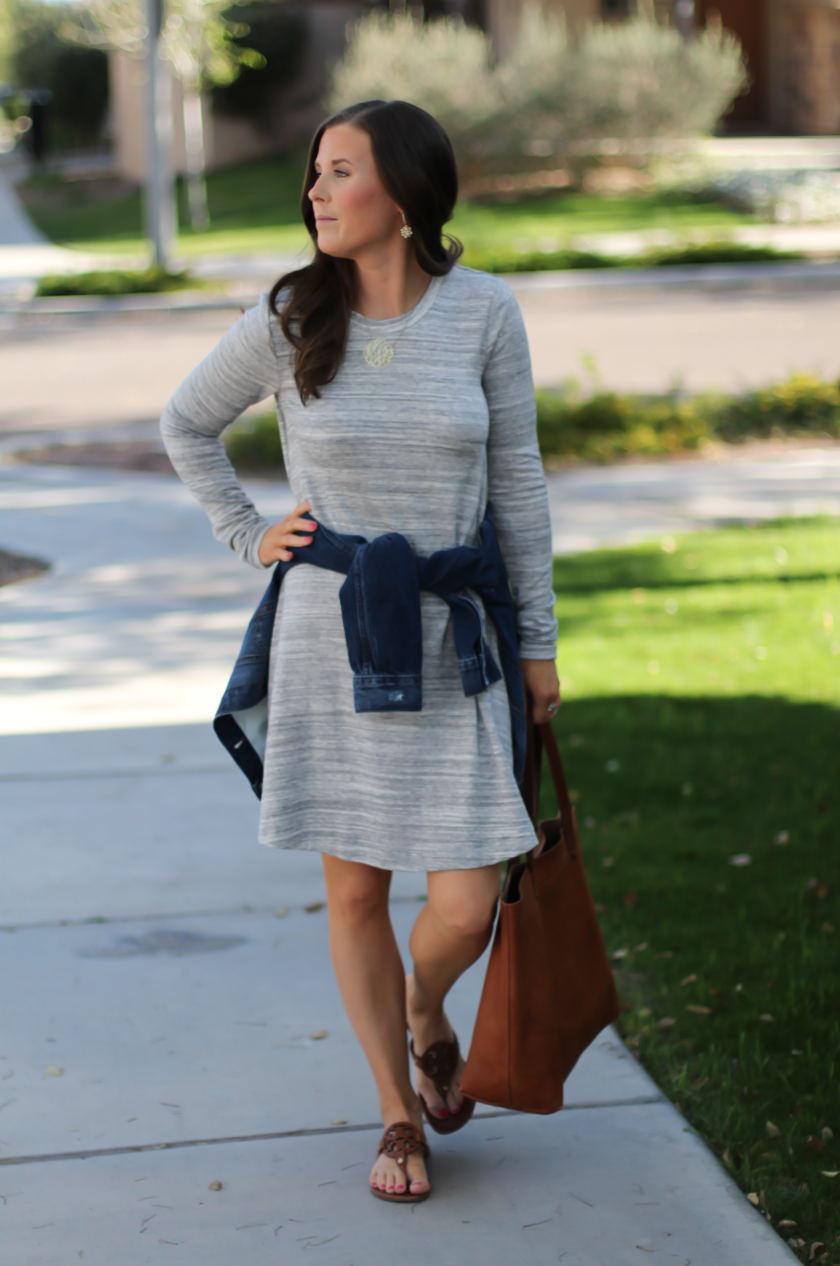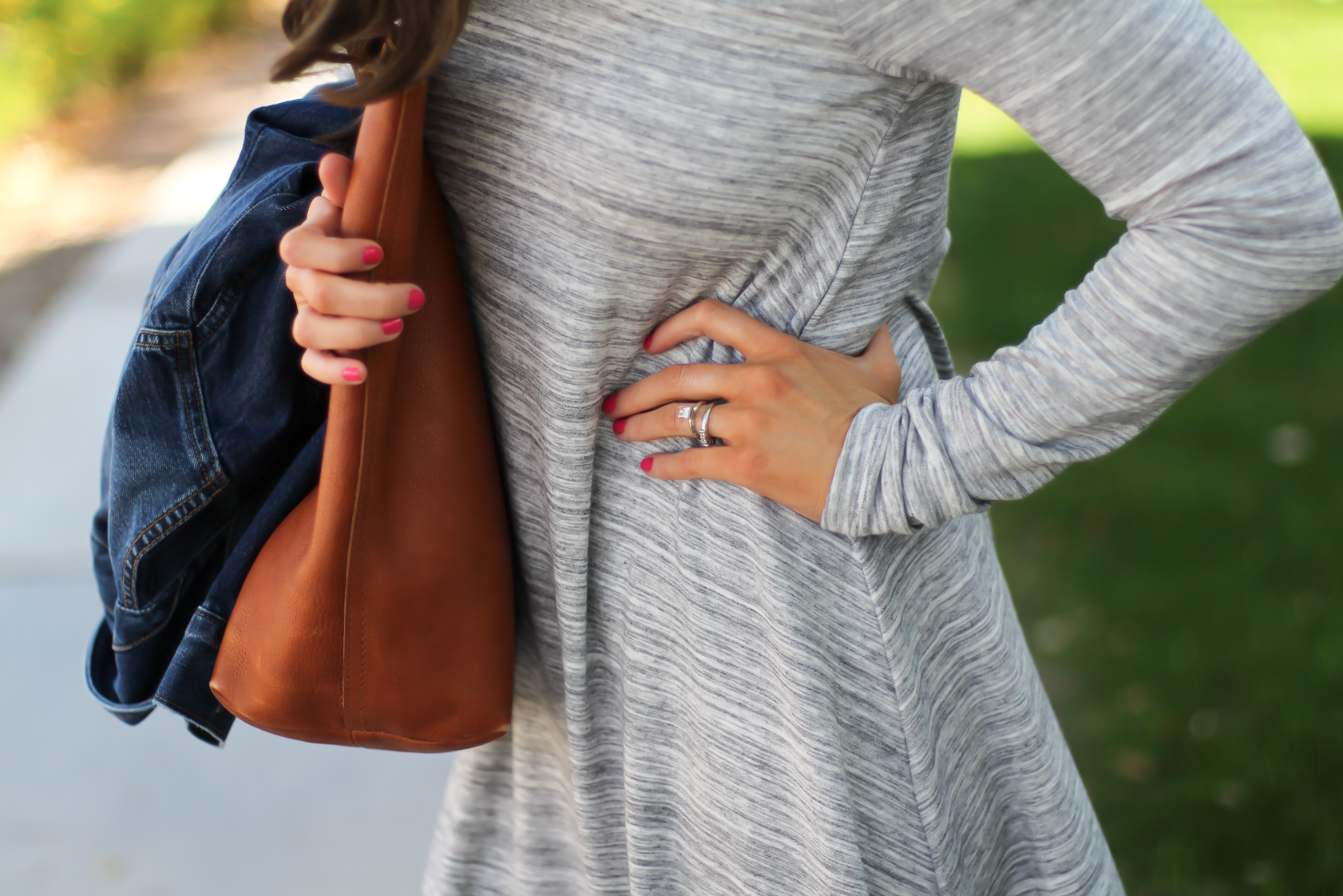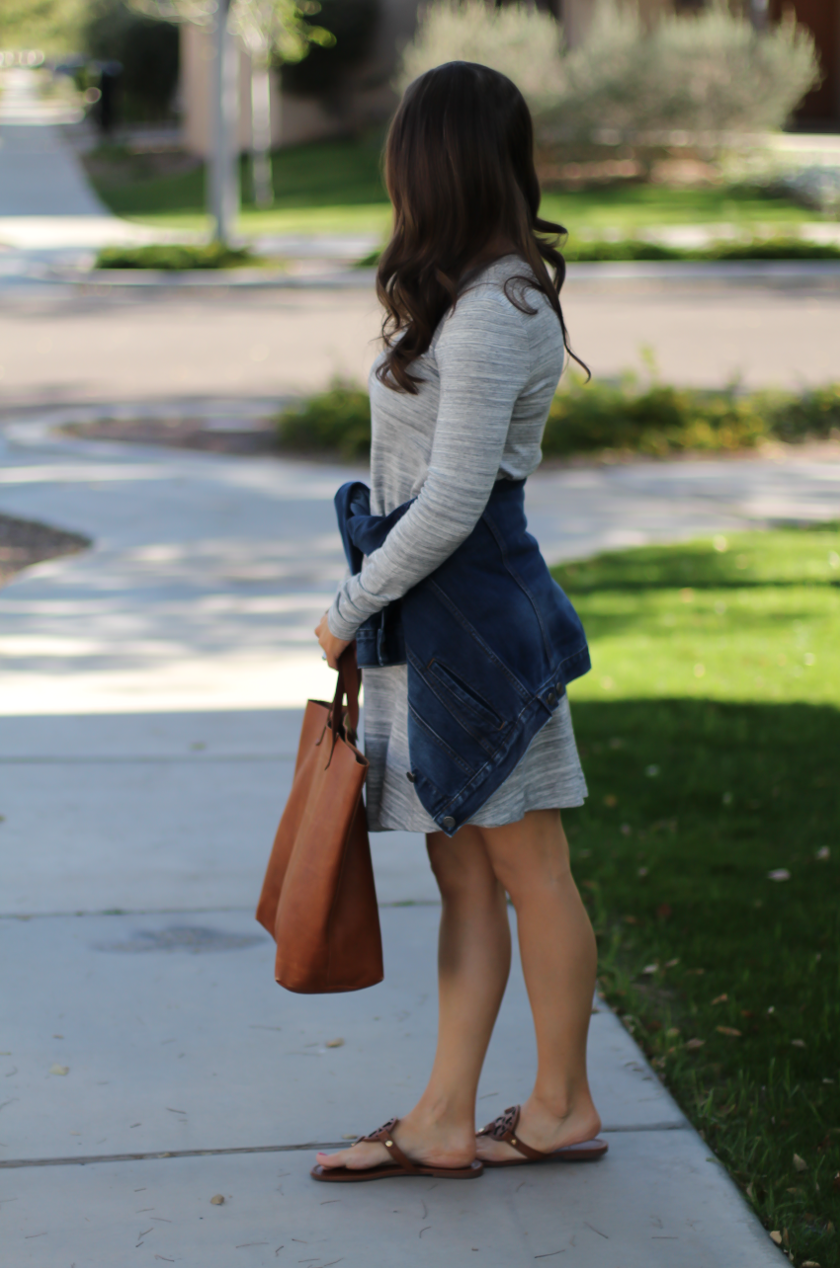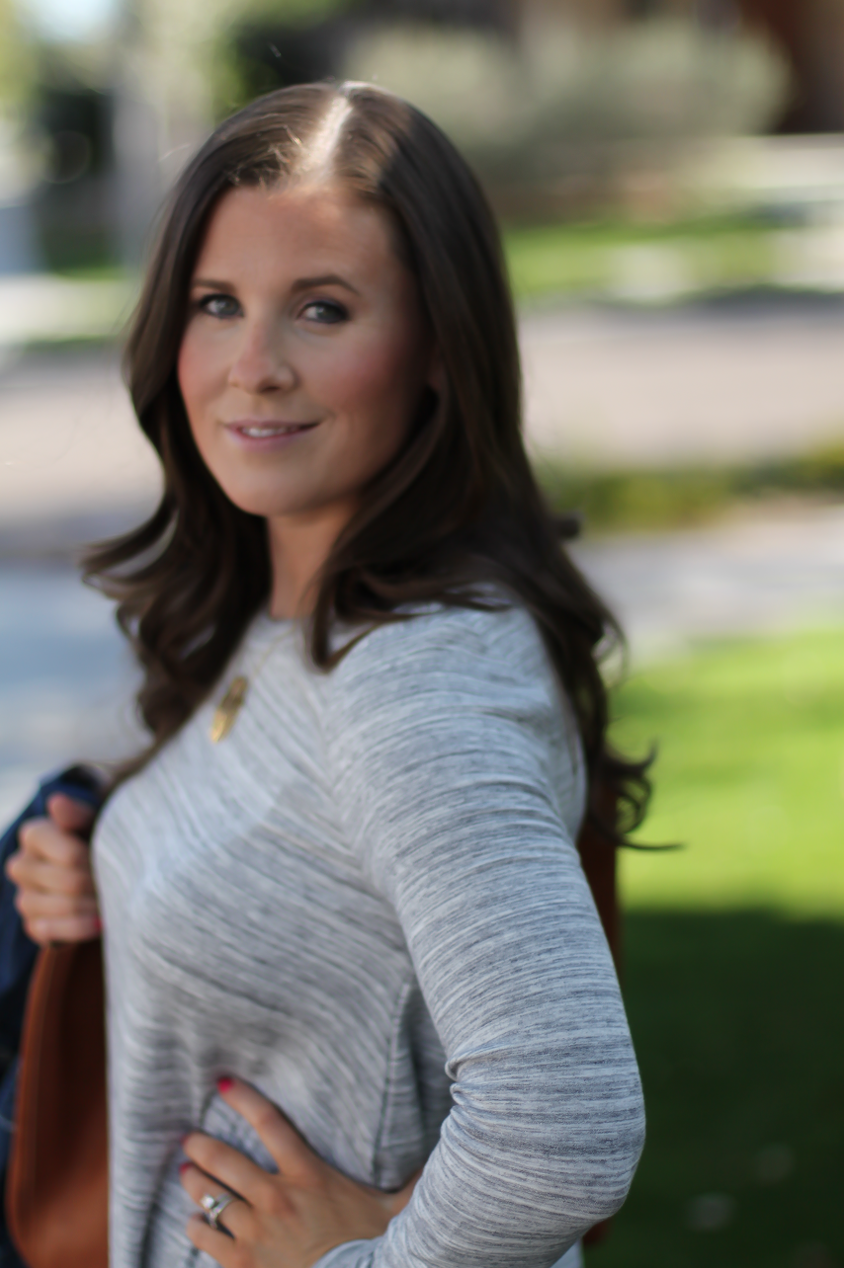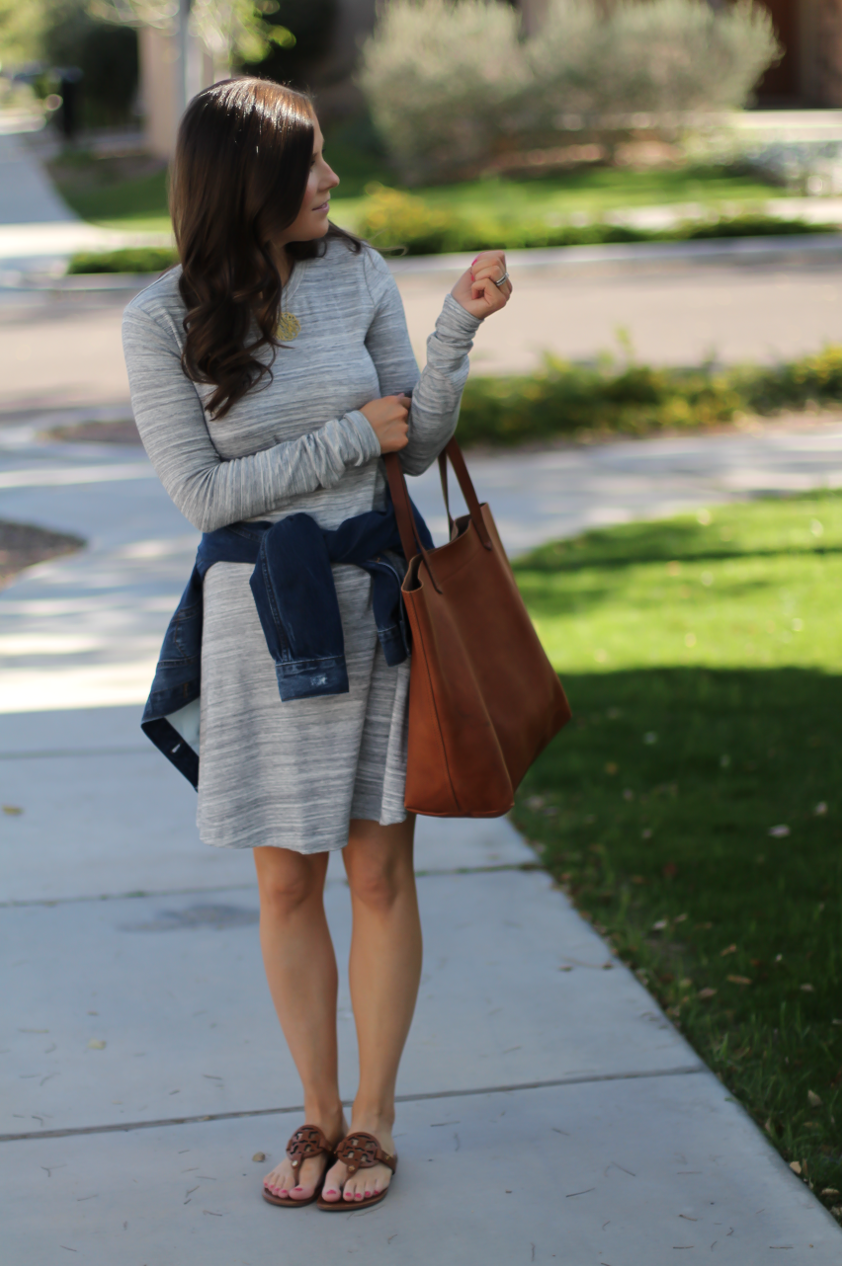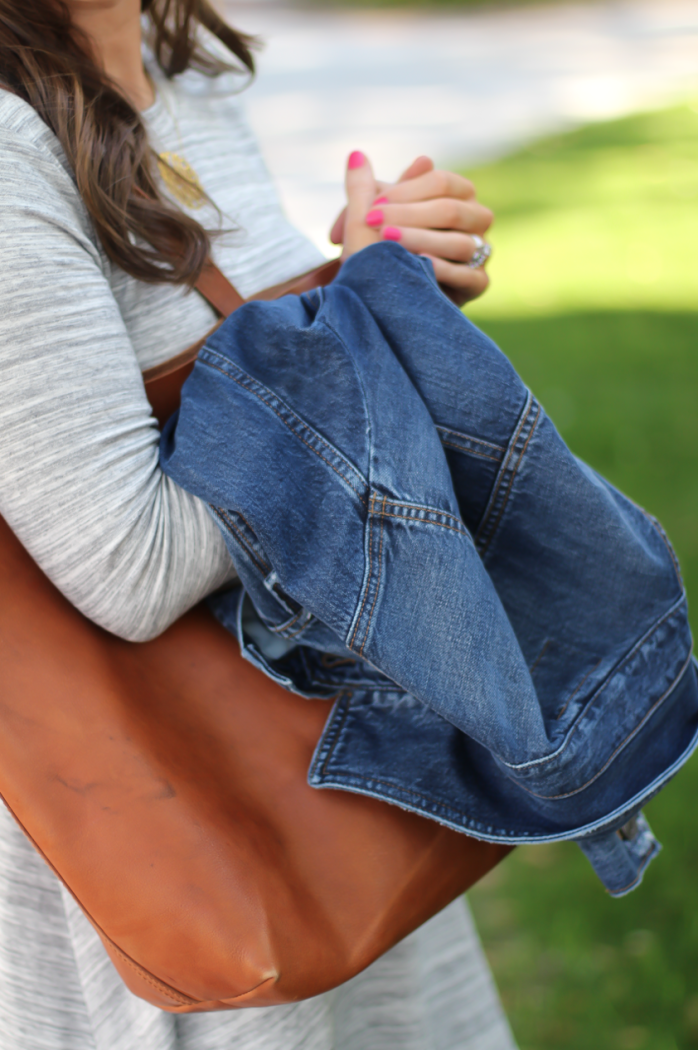 Loft : Dress  |  Banana Republic : Denim Jacket  |  Tory Burch : Sandals  |  Madewell : Tote