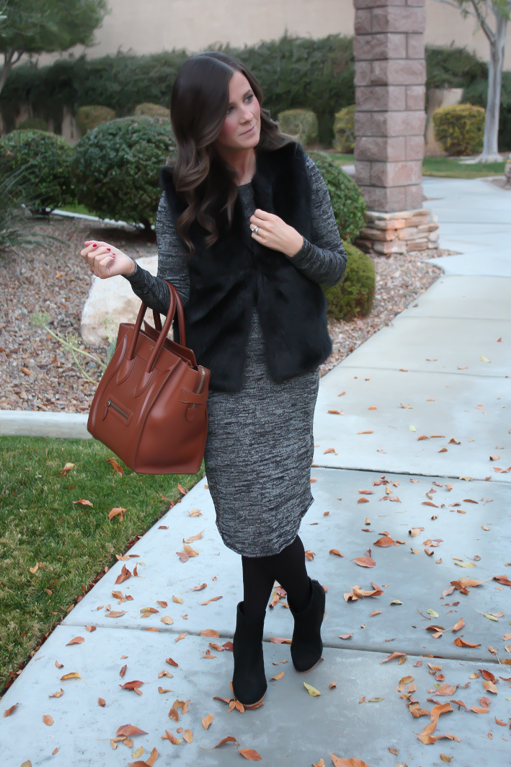 So many things that I really, truly love in my core winter and holiday style with today's post…I'm not even sure where to begin!
I know I've mentioned this time and time again, but I really love wearing grey.  This simple, heather grey dress has a lot of stretch to it which obviously makes it really comfortable to wear.  I especially love, love, LOVE the longer length here!  It's what   It's not super thick or heavy, which I love, because I think this dress is going to be a great option all year long.  Swap out the tights and booties with heels and a denim jacket for the spring fall!  Or, wear alone at night with some flat sandals when those summer nights are too hot and you'll find yourself in this dress more than just the winter.
Vests, for me, are such a great option for layering which means I'm always on the watch for adding new ones to my collection.  They completely transform your outfit in an instant and can be dressed up, down…whatever you need.  Versatile!
Finally, booties.  I also don't see a seasonal stamp on this wardrobe staple and constantly reach for the babies all year long.  Shorts, dressed, jeans…it all works.
Have a great Monday, everyone!  Are you ready for Christmas?! #iamnot  #sendhelp
Thanks for stopping by today!
Banana Republic : Dress (40% off using code "BR40NOW") |  Topshop : Vest  |  Target : Tights  |  Rag and Bone : Booties  |  Celine : Bag, try this, this

And – Currently On My Radar :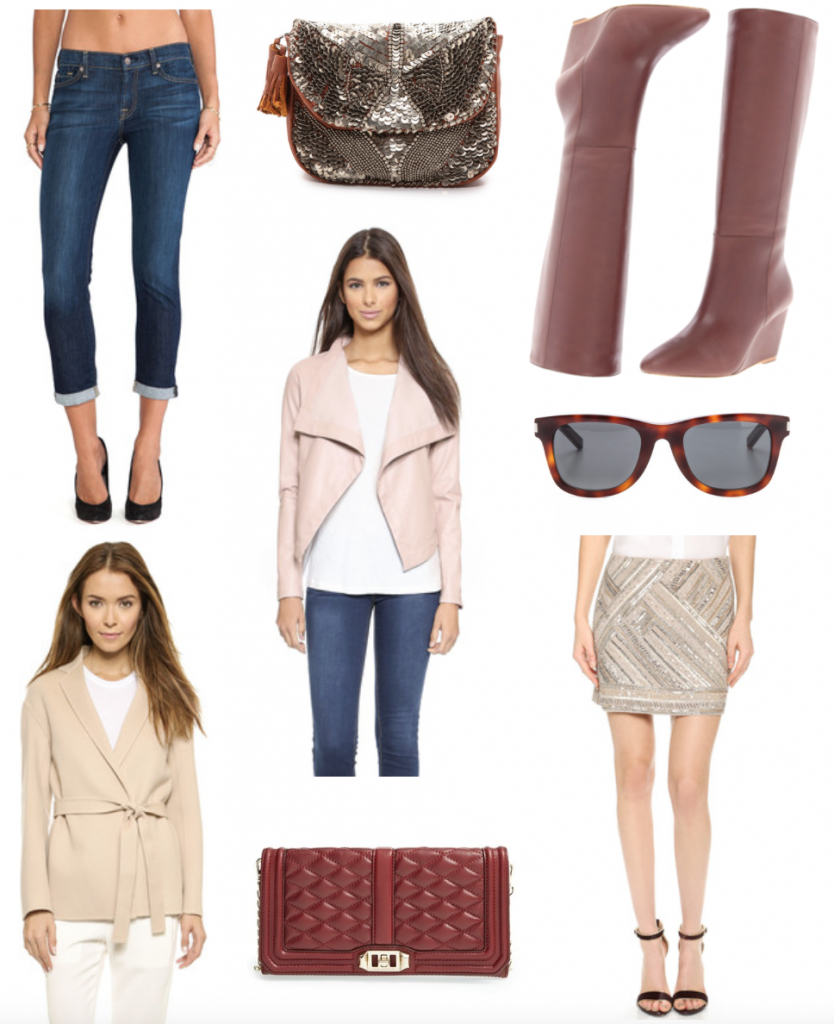 Jeans (sale!)  |  Sequin Pouch  |  Wedge Boots ( 25% off the SALE price using code "25OFFSHOES")
Belted Jacket (LUST!)  |  Quilted Bag  |  Sequin Skirt