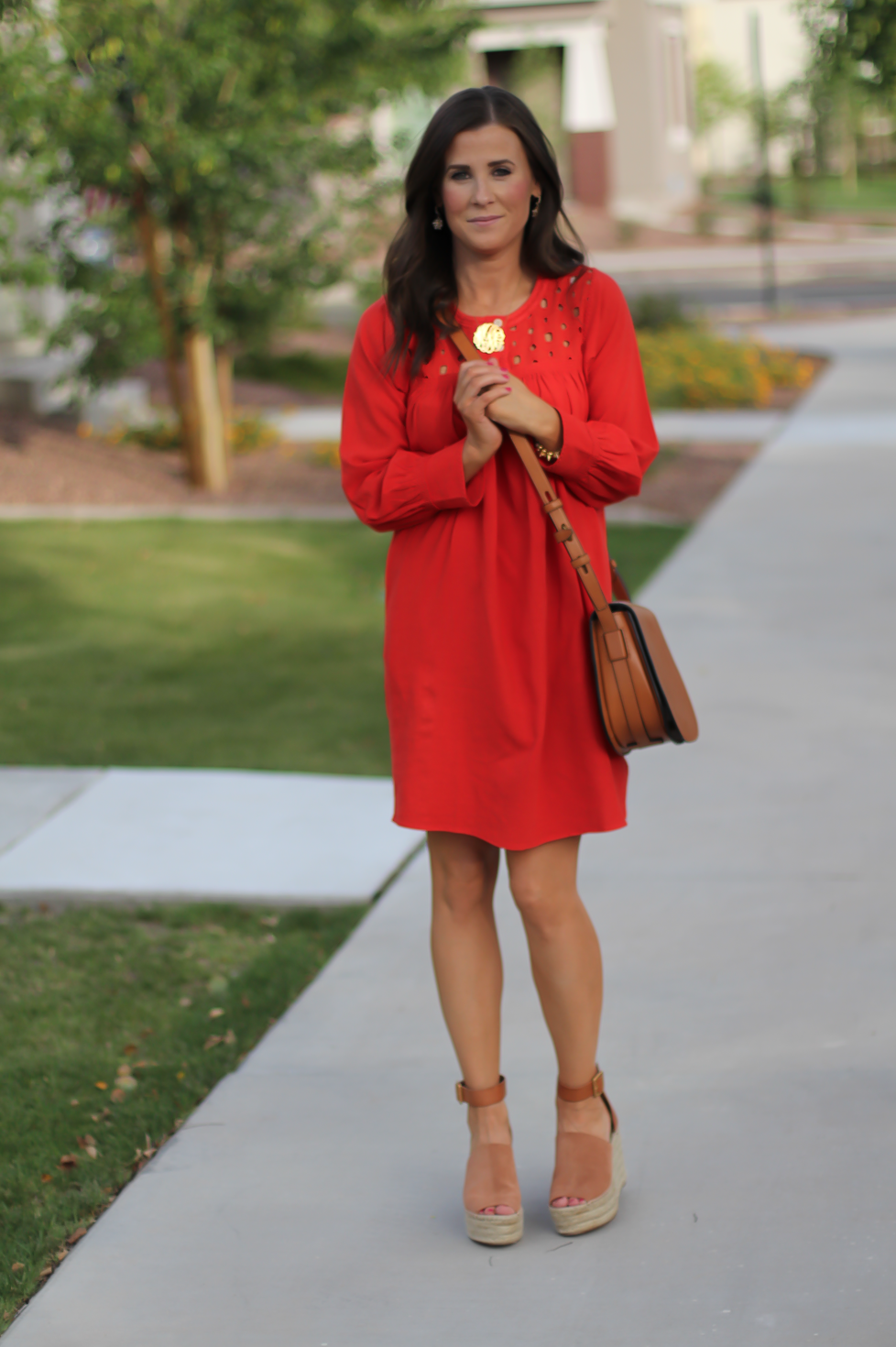 Hey, Monday!  Love a fresh start to a new week!
Things are going to be pretty busy around here now that Ava's out of school for summer but I welcome her company!  Grace is definitely becoming her little shadow and her little heart is broken every time Ava closes her bedroom door for a little time to herself.  The baby always hustles her way to the door and as Ava quickly closes it, she cries!  Ava's so tenderhearted that she usually comes right back out to play…and then quickly when she can to sneak off and dive into her iPad or whatever book that grabbed her attention that morning.
I just love summer vacation!  We're going to be coming and going over the next 2 months, per the usual!  I try and get the girls home as much as possible when Ava's not in school because having them close to family is really important to both Curt and I.  While Ava knows and loves her cousins, aunts, uncles, grandparents…and ever my close friends in our hometown, they're all very new to Grace.  We Facetime EVERY day and while she's very comfortable interacting with everyone through the computer, I also want her to see how amazing all these people are in real life.
Curt's going to be pretty busy at work the next few months so the timing is actually perfect!  We have all kinds of plans to sneak visits in here and there so while it's hard to be away, we know finding balance in this crazy life is important, too.
So, I'm going to do my best to keep up with my blog while we're on the go!  You might see a few more selfie-like photos as we go along but I'm going to do my best to keep everything as regular as possible.
Have a great day, everyone!  Thanks for visiting!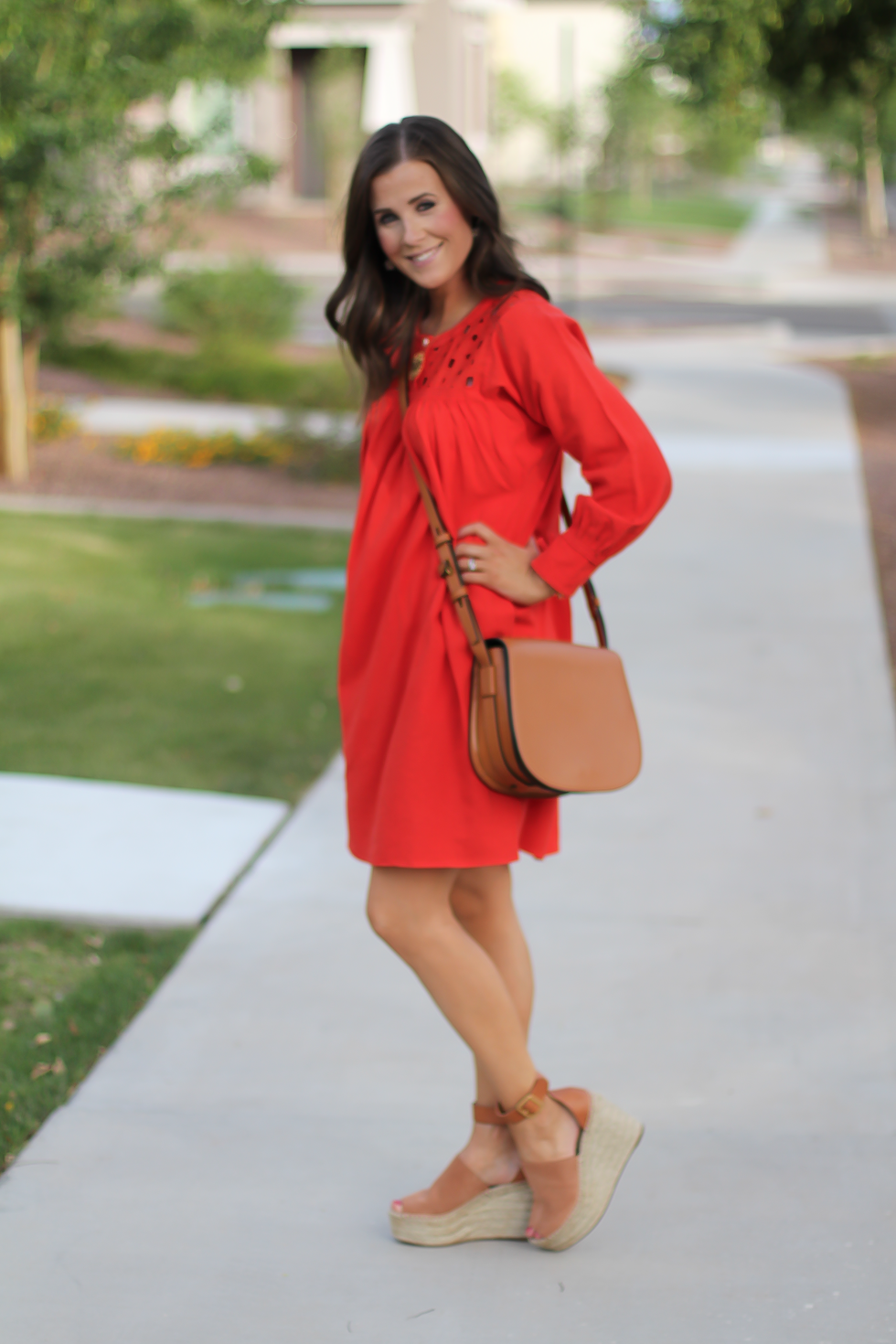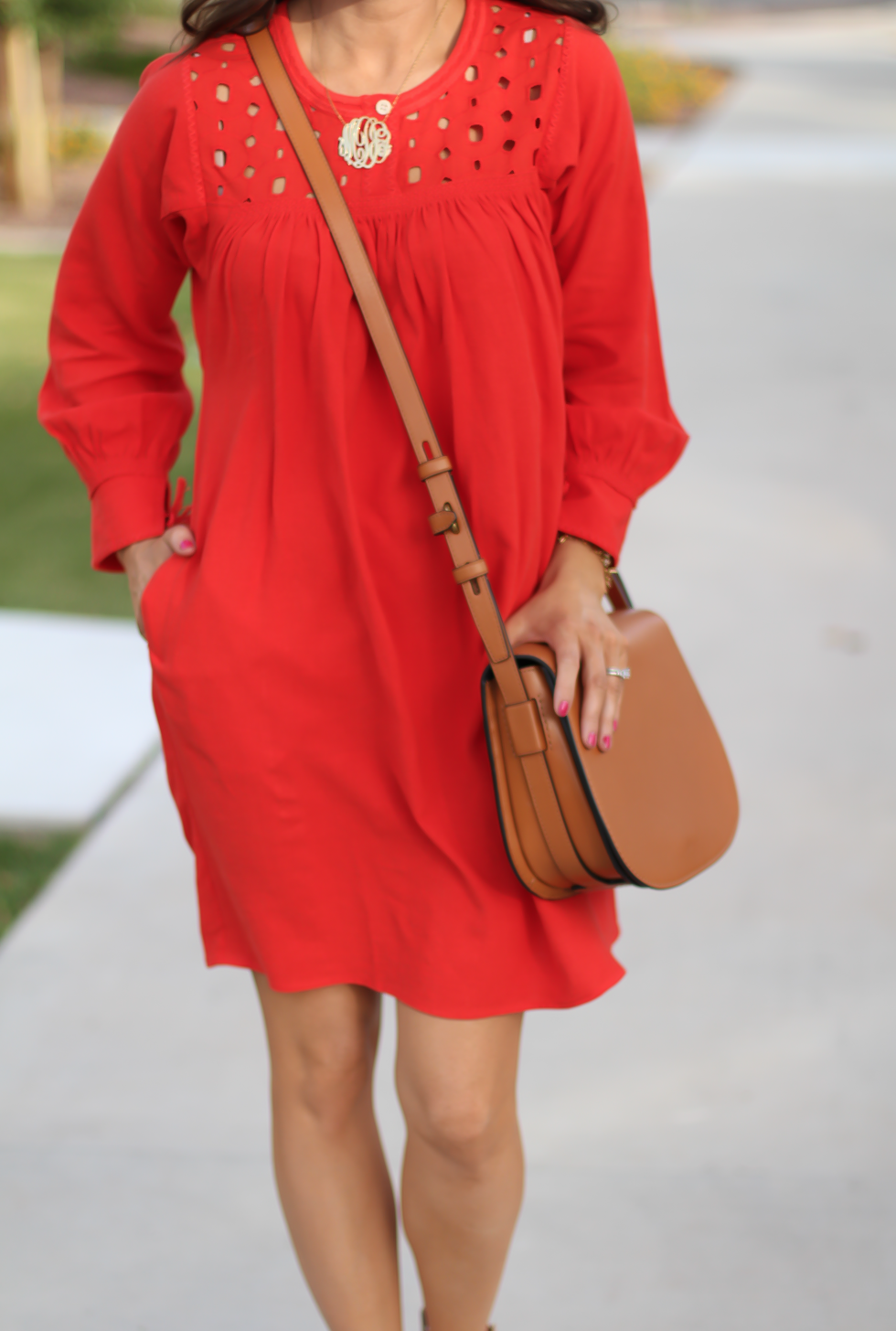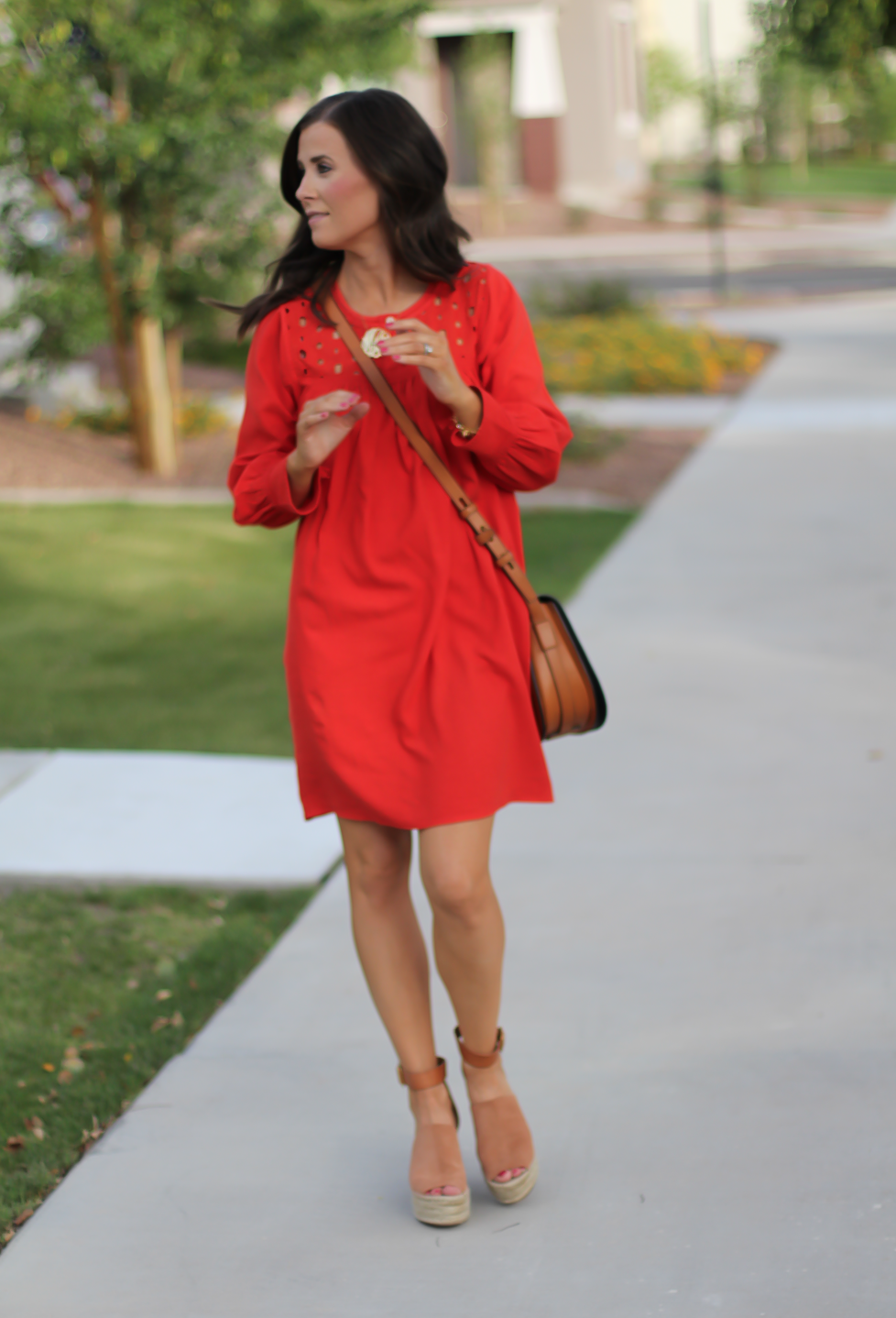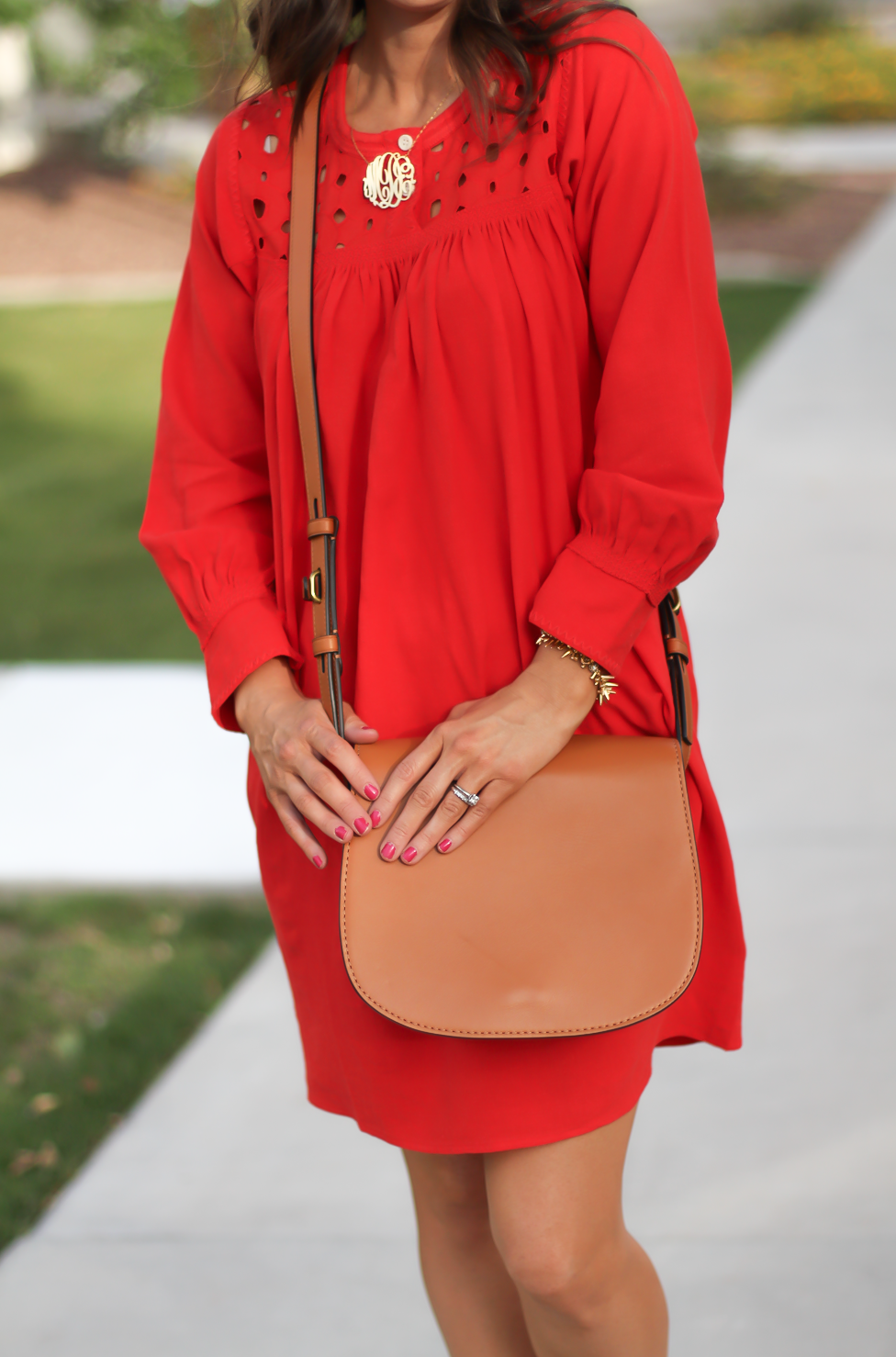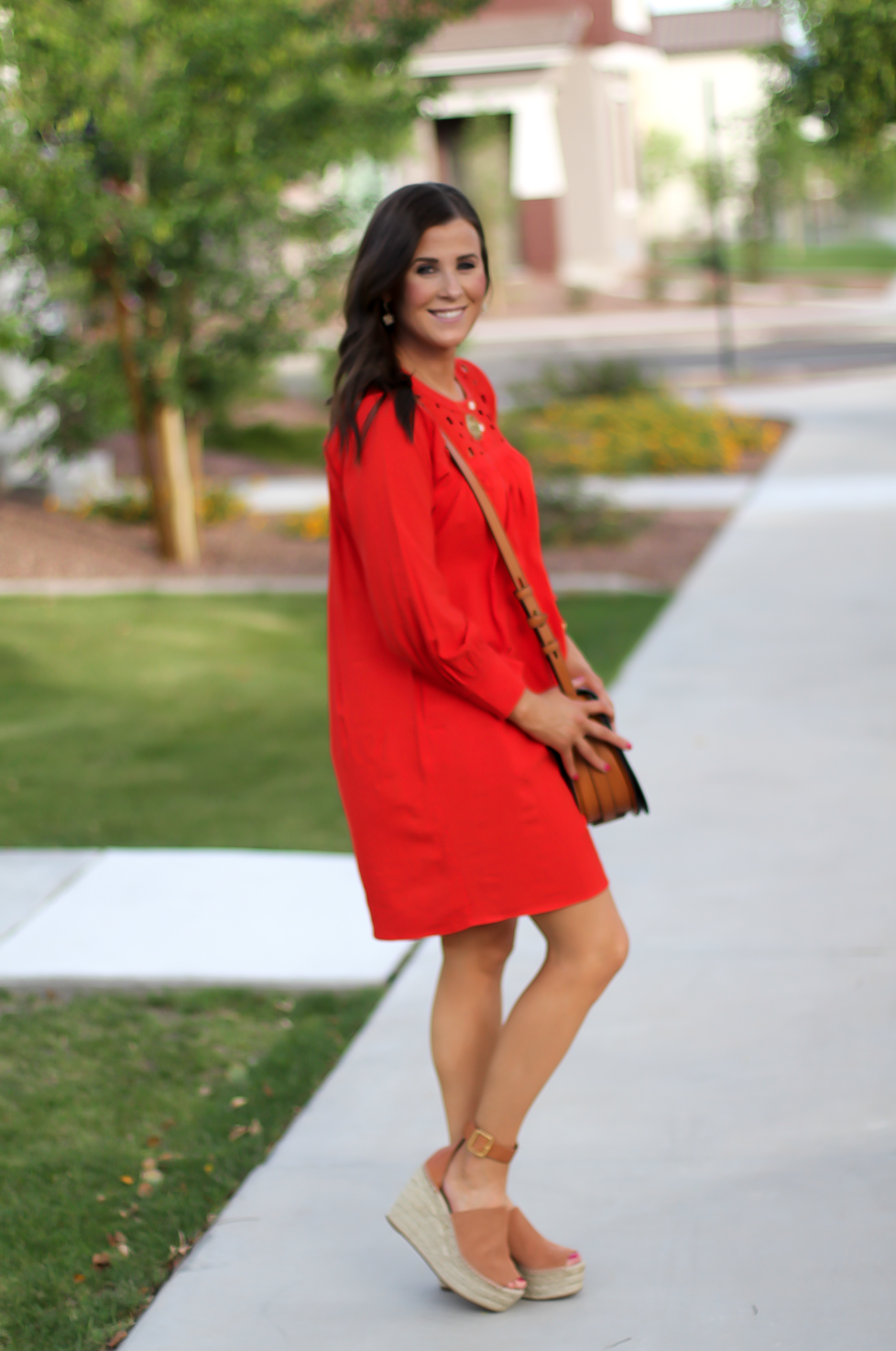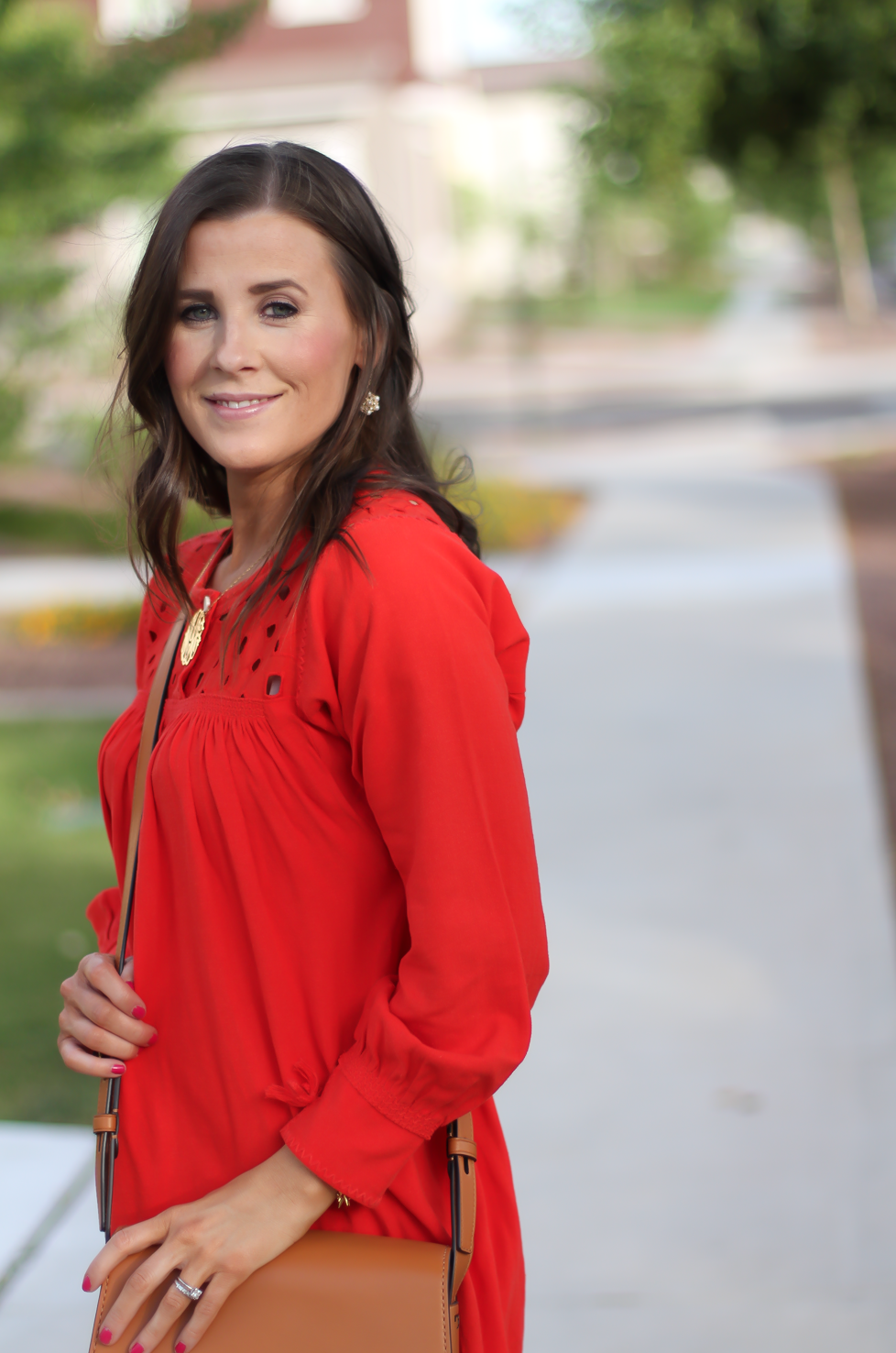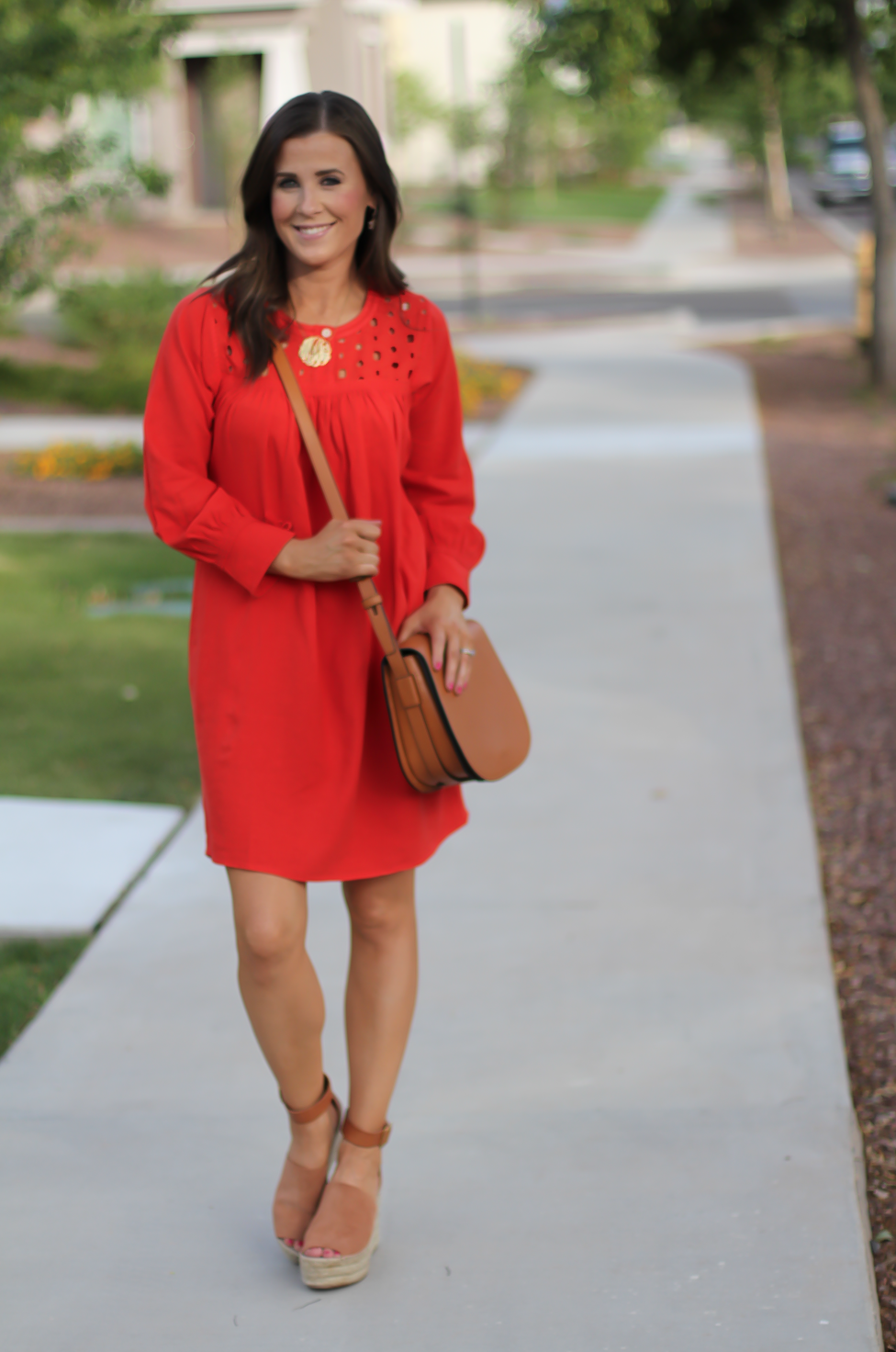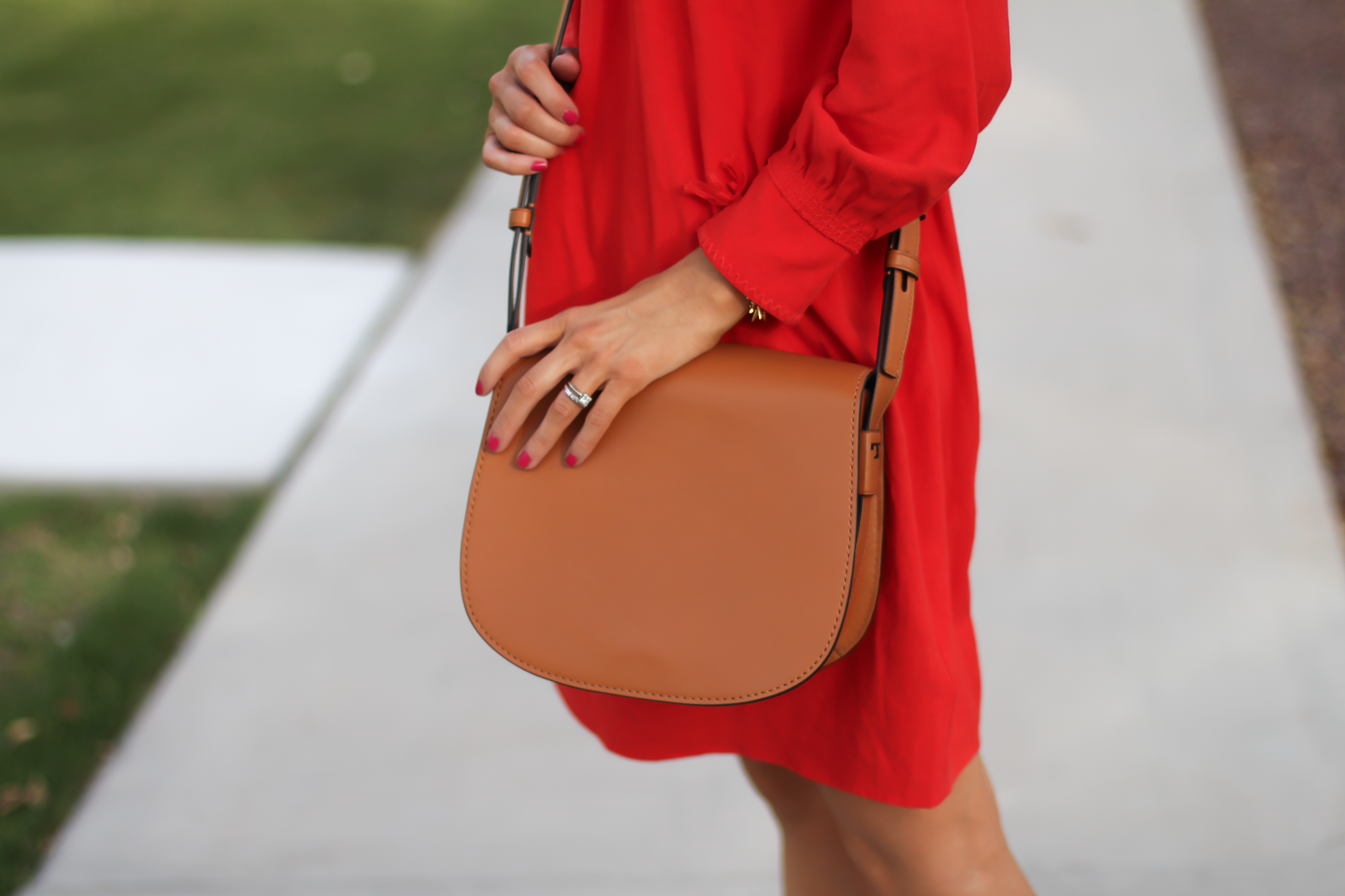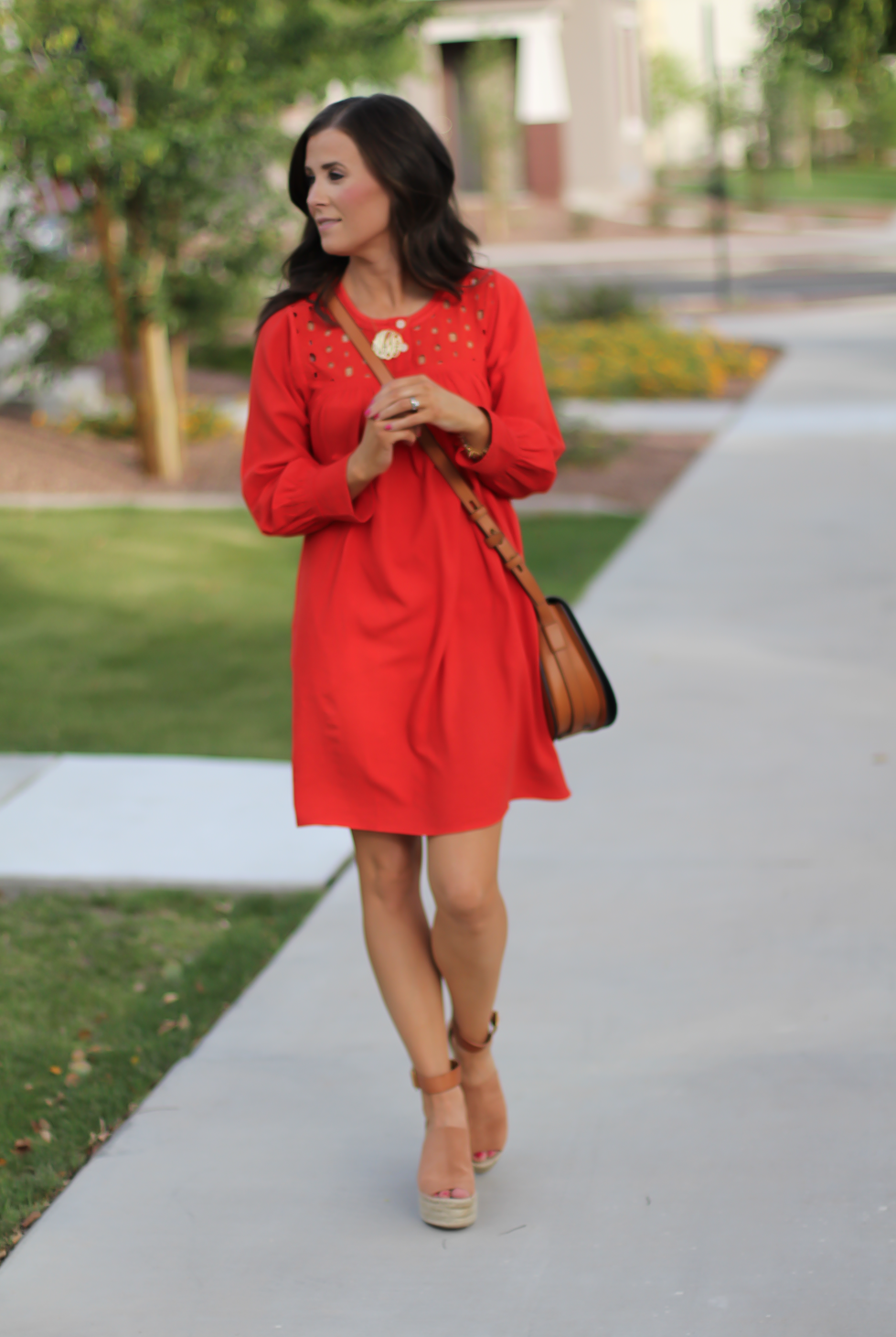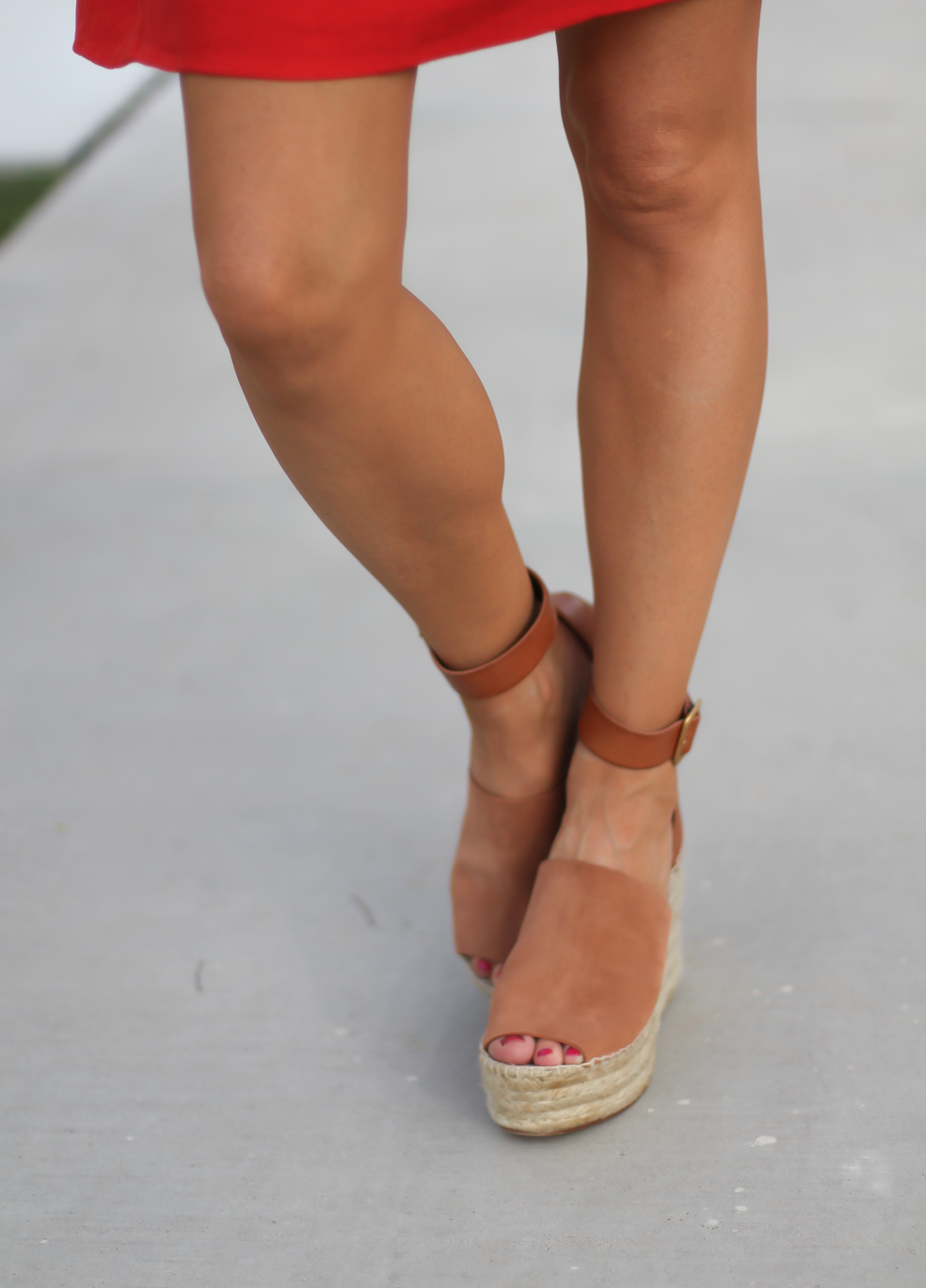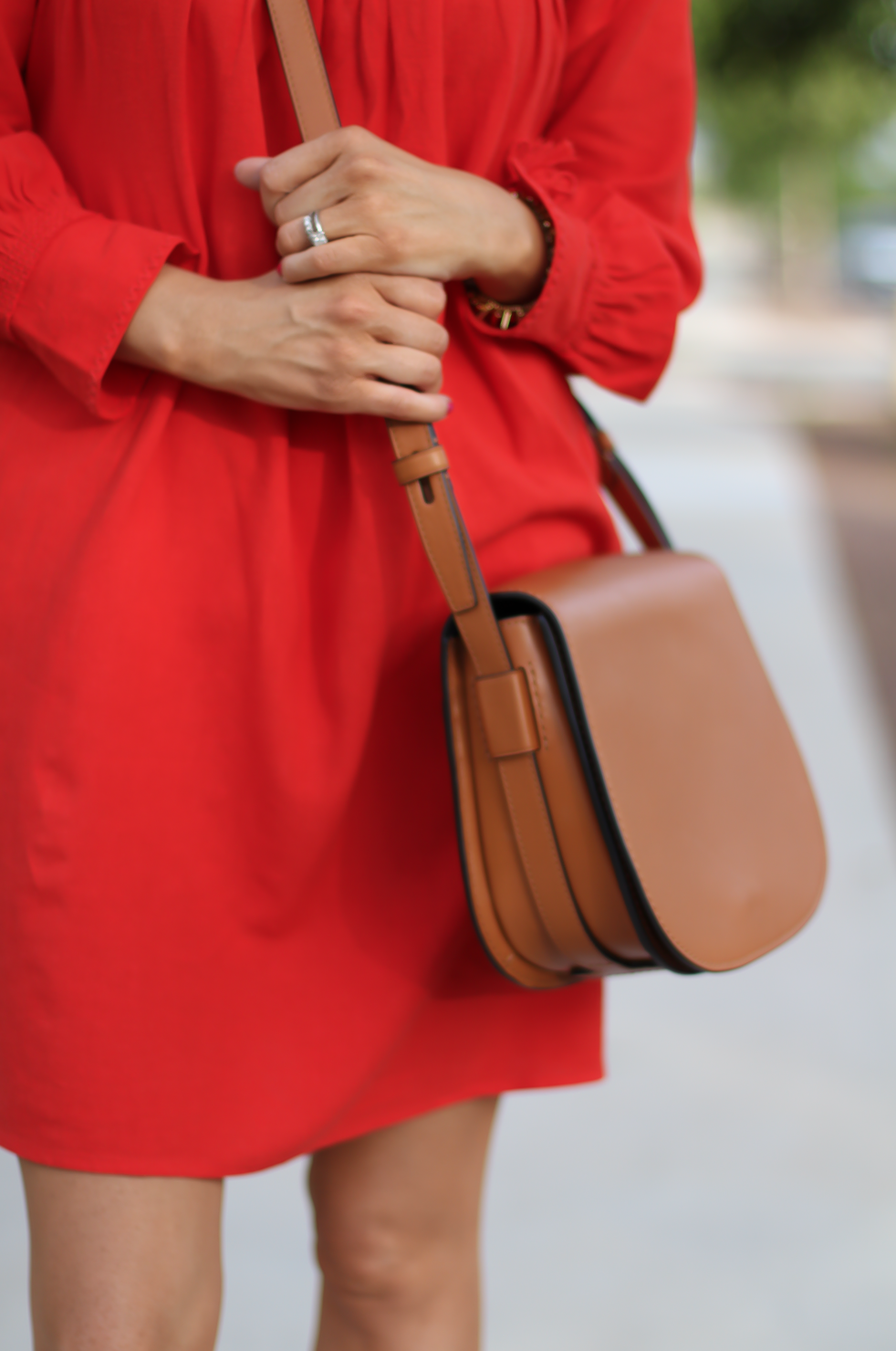 Madewell : Dress, here, here (Runs BIG!!!  Size down one size.  I'm wearing an XXS and that never happens, the XS was too wide and too long!)  |  Chloe : Wedge Sandals, here, try these, these  |  Tory Burch : Crossbody Bag, try this, this