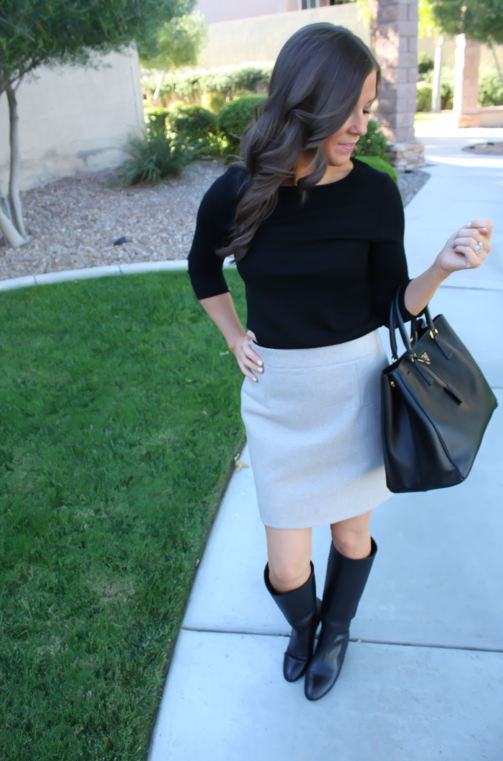 It's OFFICIALLY fall!  Not only is it officially fall, it's actually starting to feel like fall here in Las Vegas, too!  Well, by Vegas standards, but still!  I will surely take it!  And, the beauty of the desert is that it actually gets a bit chilly here at night even when the temp can still creep up into the 80's during the day.  Rest assured I welcome that chilly air with wide open arms and my wardrobe is ready to take on the new season!
I'm having a "mini" moment today with my outfit and I'm pretty sure I'm loving it.  The mini is so perfect for fall and even winter because it's so adaptable to the changing weather.  Cool today?  Bare those legs with some knee high boots!  Freezing cold today?  Toss on some tights!  Living in Vegas and still feeling warm?  Heels it is…  See where I'm going with this?  You can pretty much make this skirt work no matter what mother nature throws at you so you really can't lose!  It is wool so chances are you'll be storing it for spring and summer but at this price, it's a-okay!
These beautiful boots were actually a gift from my mom last year for my birthday.  If you ever find yourself staring at a pair of Loeffler Randall Boots and they're on sale, I promise you it will be a purchase you will NEVER regret.  These gorgeous boots are worth every single cent.  Weather proof them for added protection and when the sole wears low, take them to a cobbler for repair.  You will enjoy them for years to come.
I hope you were blessed with some fall weather this past weekend and hopefully in the weeks ahead!  I'm so ready for this change, I can't even describe it!
After the pictures, you'll find some things over at Madewell that I think are worth a look!  LOVING their collection this fall!  LOVING.
My mom comes out to Las Vegas tomorrow and if I could have convinced her to come earlier, I would have done it.  Ava and I still have the tail end of whatever plague struck my house and I'm willing to take whatever help I can get.  #countingdowntheminutes #ticktock
Have a great week, everyone!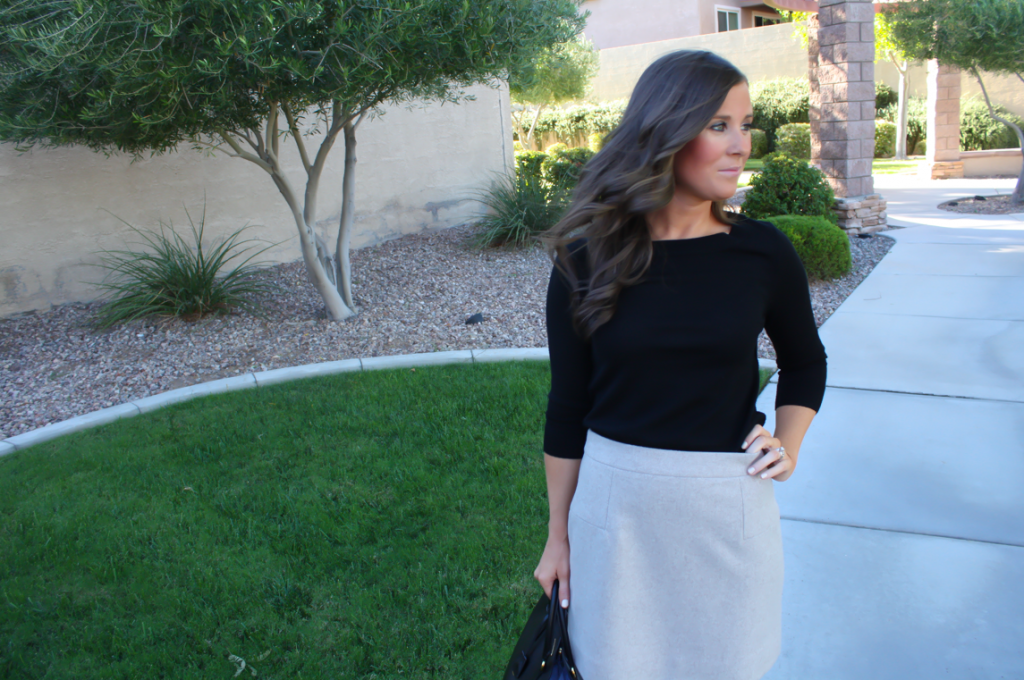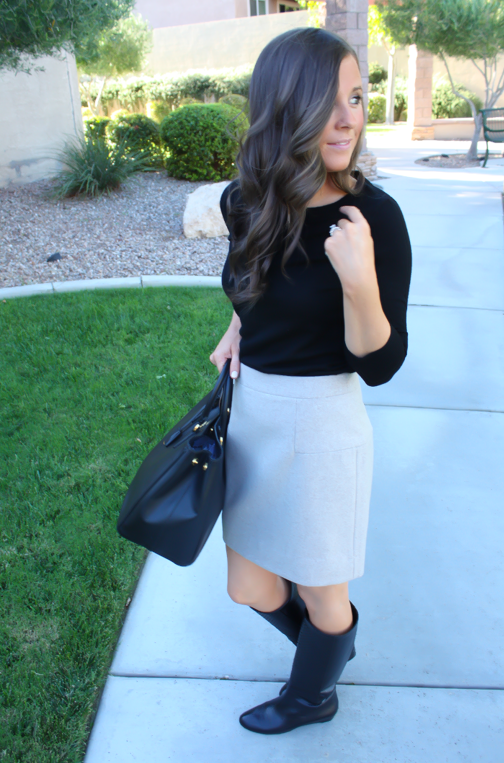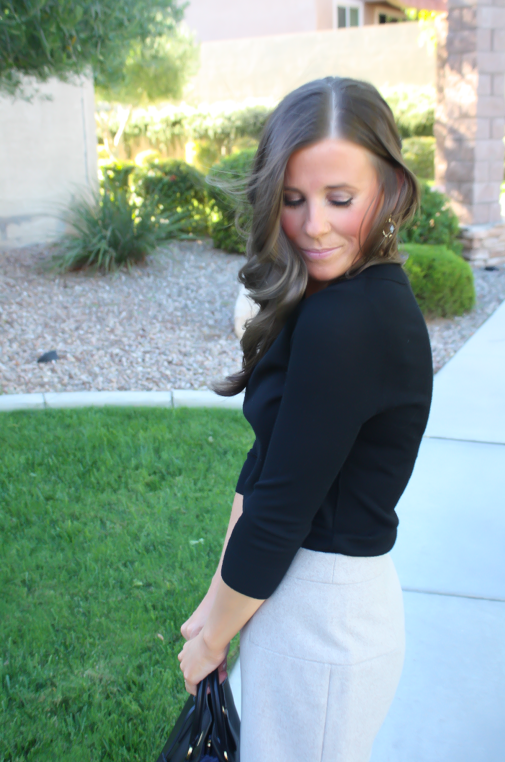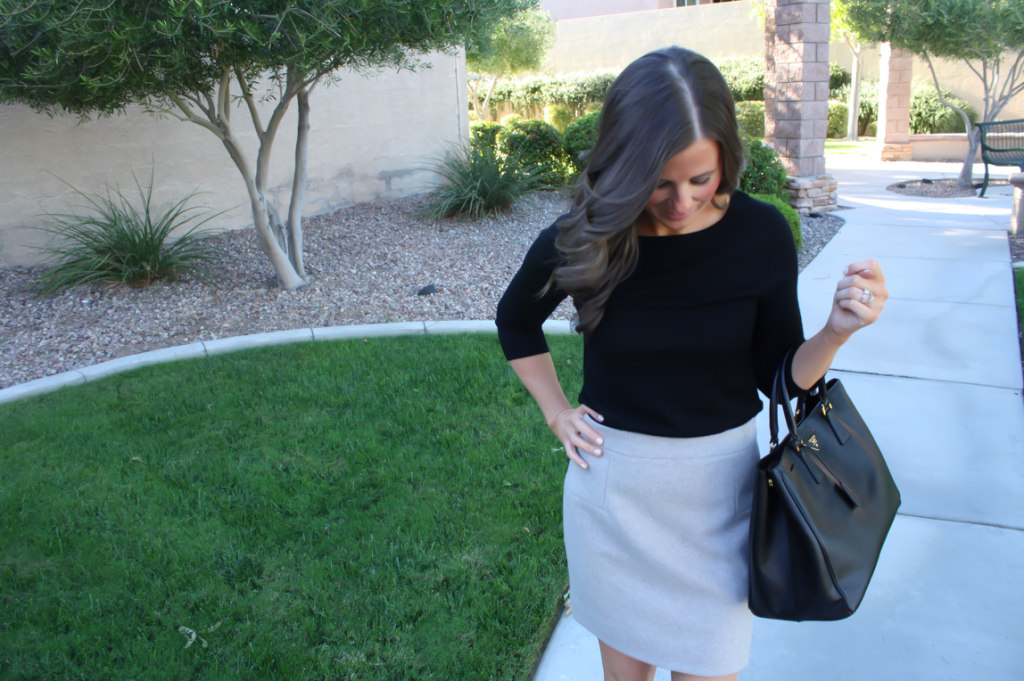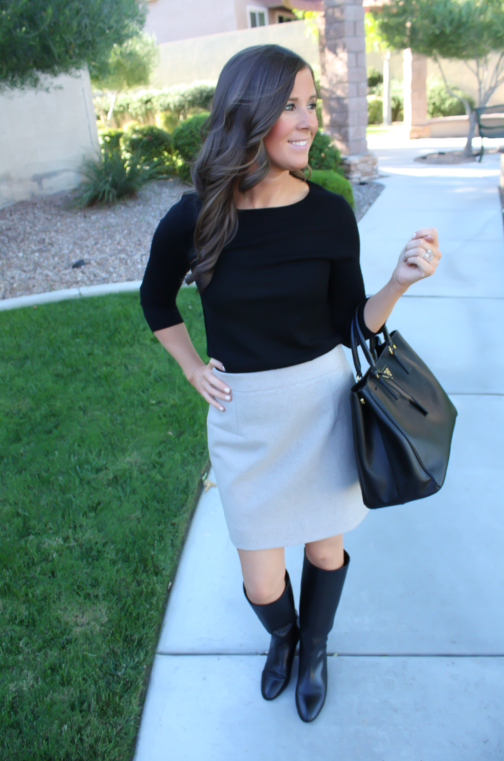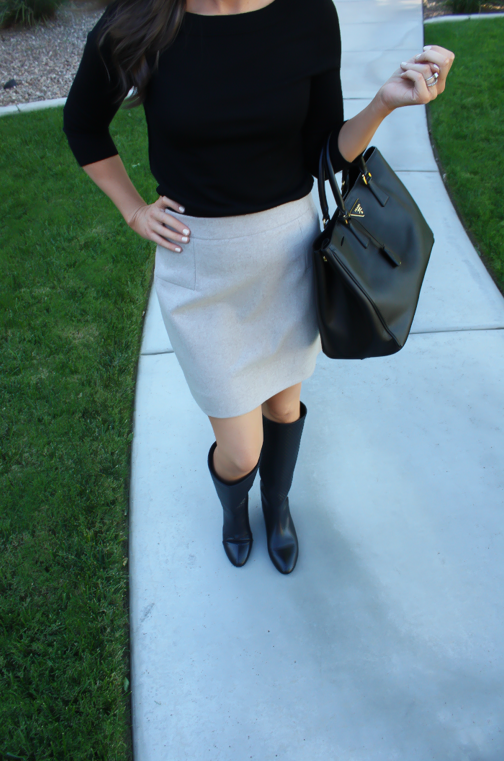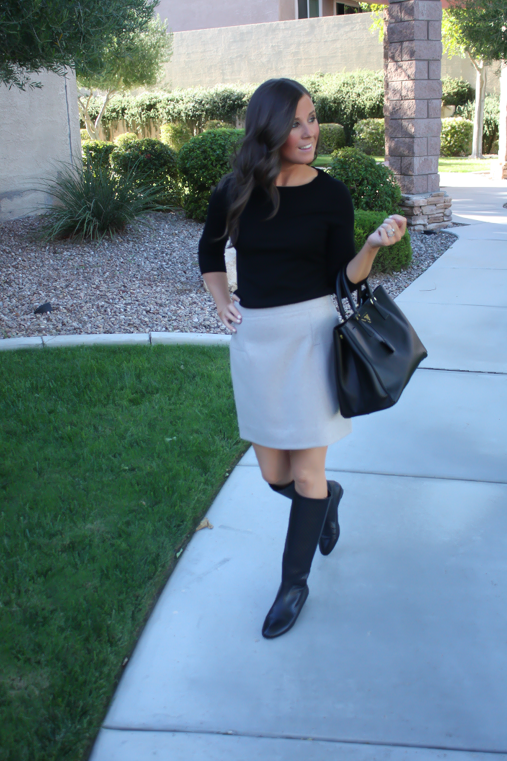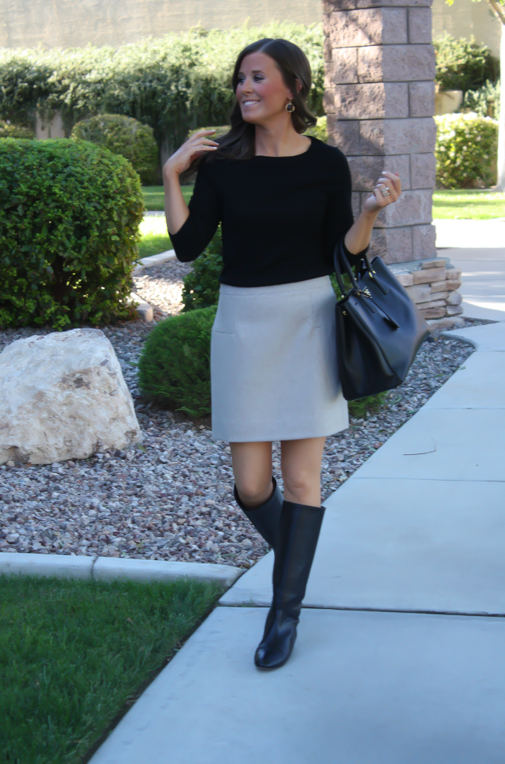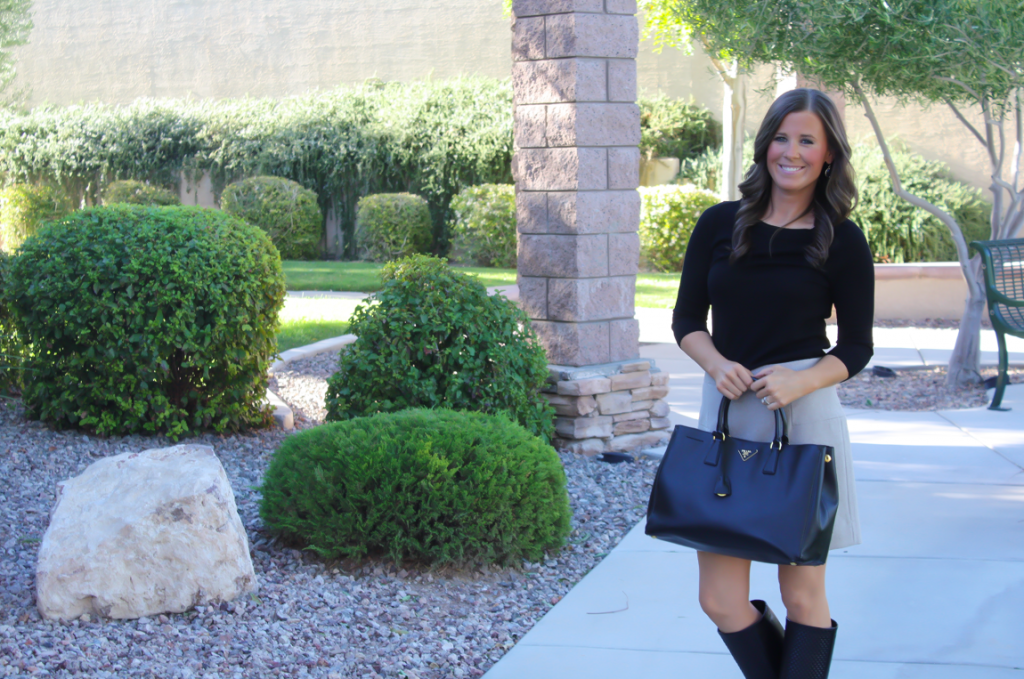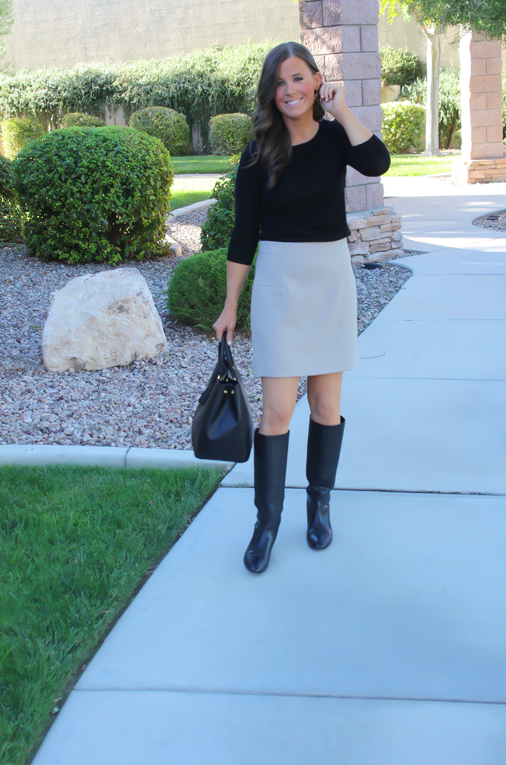 Mini Skirt, loving this / Nordstrom Sweater, similar here, here / Boots (mine have a woven panel on the front), similar here, here, here / Prada Bag, similar here, here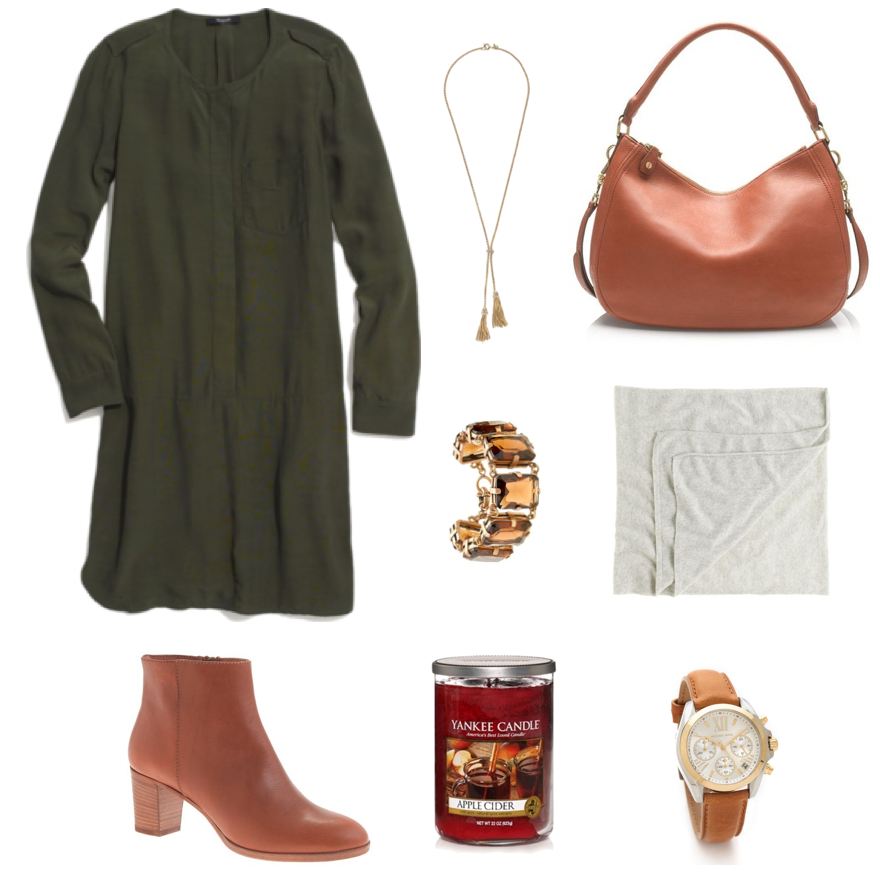 Cargo Tunic / J.Crew Tassel Necklace, similar here / Hobo Bag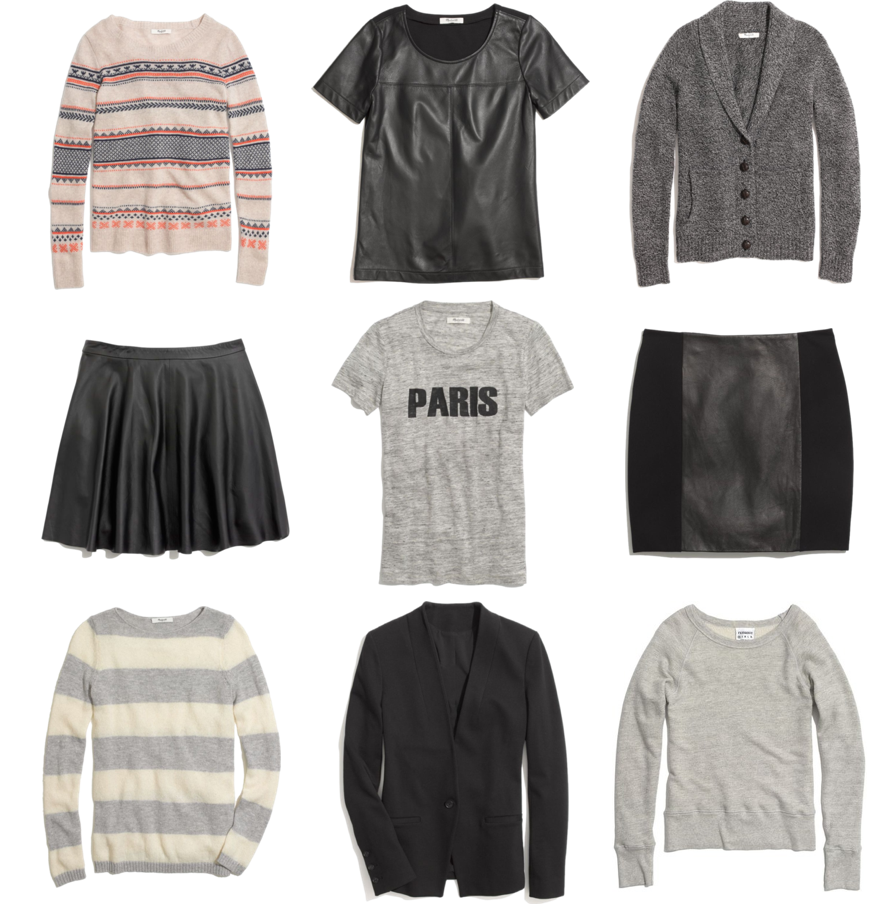 Fair Isle Sweater / Leather Tee / Cardigan
Leather Skater Skirt / Paris Tee / Leather Panel Skirt
Striped Sweater / Black Blazer / Sweatshirt