I know I mentioned earlier that we've already had our first taste of fall this past weekend and it was glorious!  After a few short years living the desert life, I welcomed those first chilly days with open arms.
Today's look is one of many that become so reliable for me over the coming weeks.  It's chilly, but still warm enough for skirts and layers.  The city mini is one of my all time favorites and I do believe I have collected them all over the past few years.  Love is love, I guess.
Just as I said in my post on Monday, I spend the summer keeping a close watch on some fall and winter must-haves and do my best to grab them on sale!  While they're still in my closet, my Matilde boots are from 2008 and I have loved them hard over the coming years.  They're pretty close to needing a quick visit to the cobbler so they can be re-soled because the bottoms are starting to wear thin but other than that, they're in perfect condition.  This year, I grabbed the Marit boot (at 60% off!!) for a little change up and while they do need to be loosened up a bit, I'm sure they're going to treat me well for years to come, too.
Have a great day, everyone!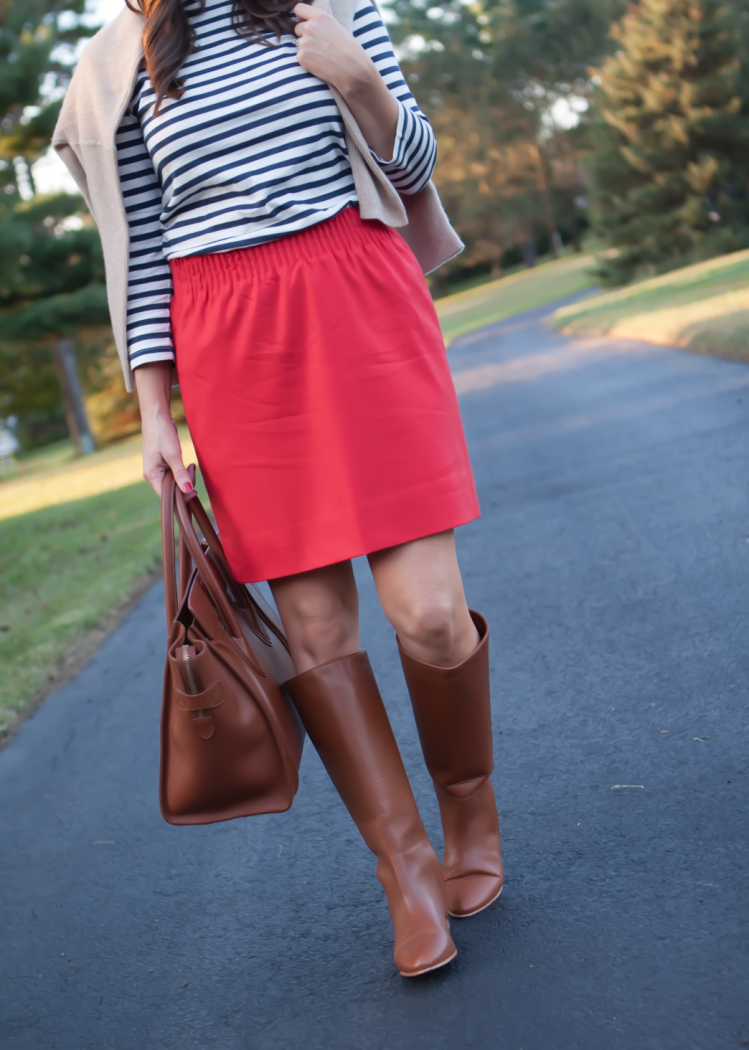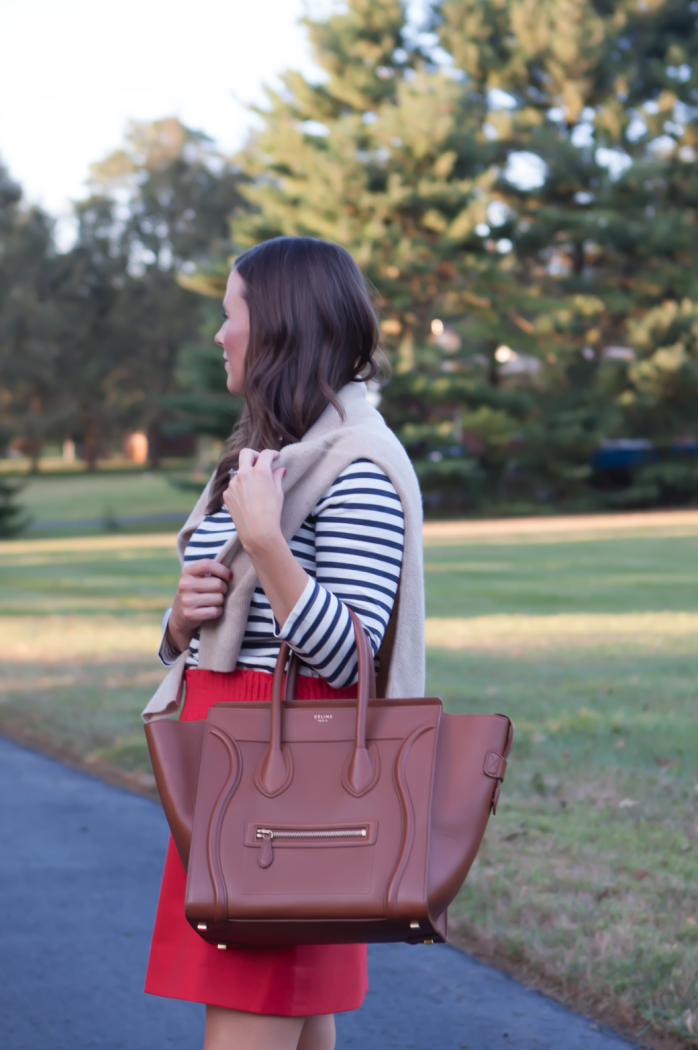 J.Crew : Sweater, try this  |  J.Crew : Tee  |  J.Crew Factory : Skirt  |  Loeffler Randall : Boots, here, try these, these  |  Celine : Bag, try this, this
J.Crew just dropped their latest new arrivals for fall!  #oneofeverythingplease
Use code "shopnow" for 25% off your entire purchase!!  (some exclusions apply)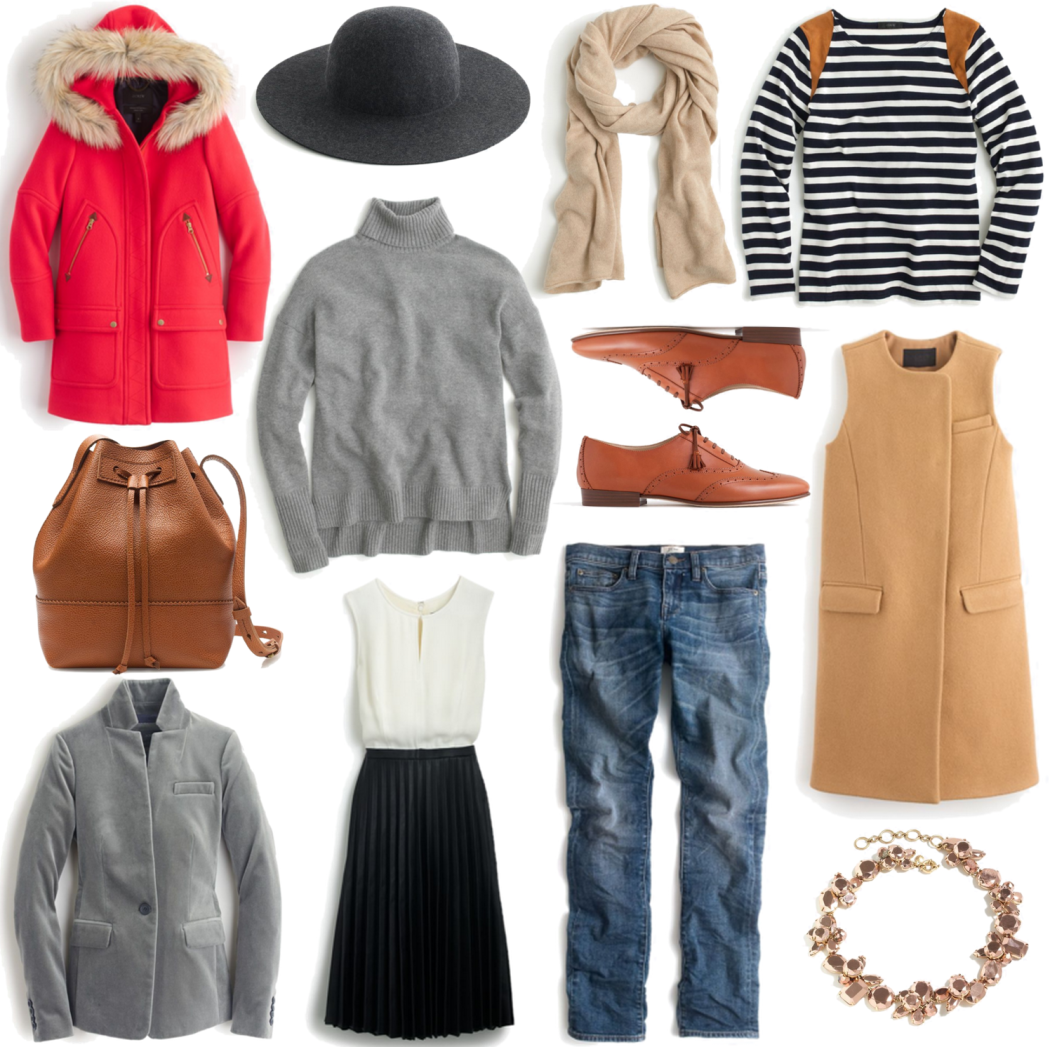 Red Coat  |  Hat  |  Cashmere Wrap  |  Striped Tee
Turtleneck Sweater  |  Oxford Shoes  |  Sleeveless Coat
Bucket Bag  |  Black and White Dress  |  Jeans
Grey Velvet Blazer  |  Crystal Necklace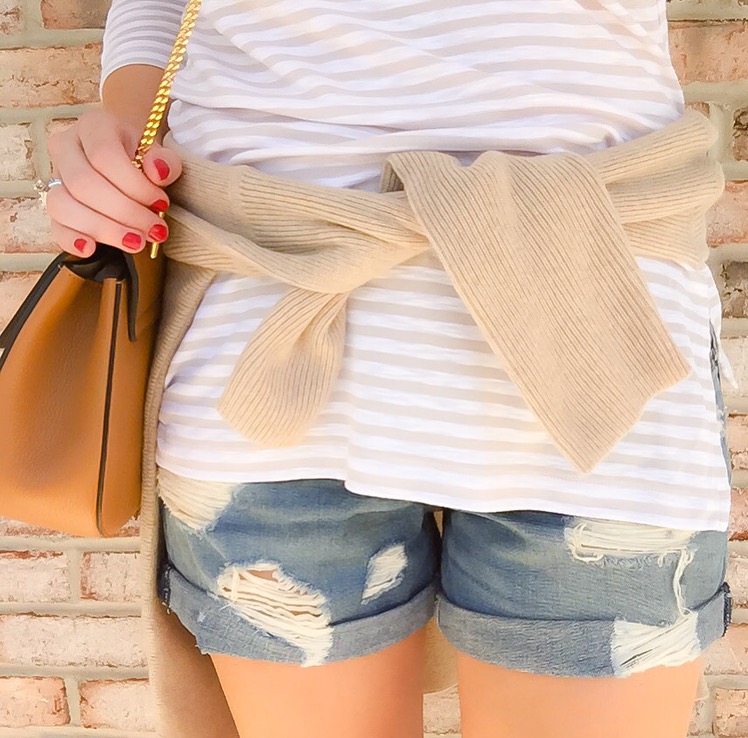 Striped Tunic  |  Sweater, try this  |  Shorts, try these  |  Bag, try this, this  |  Sandals