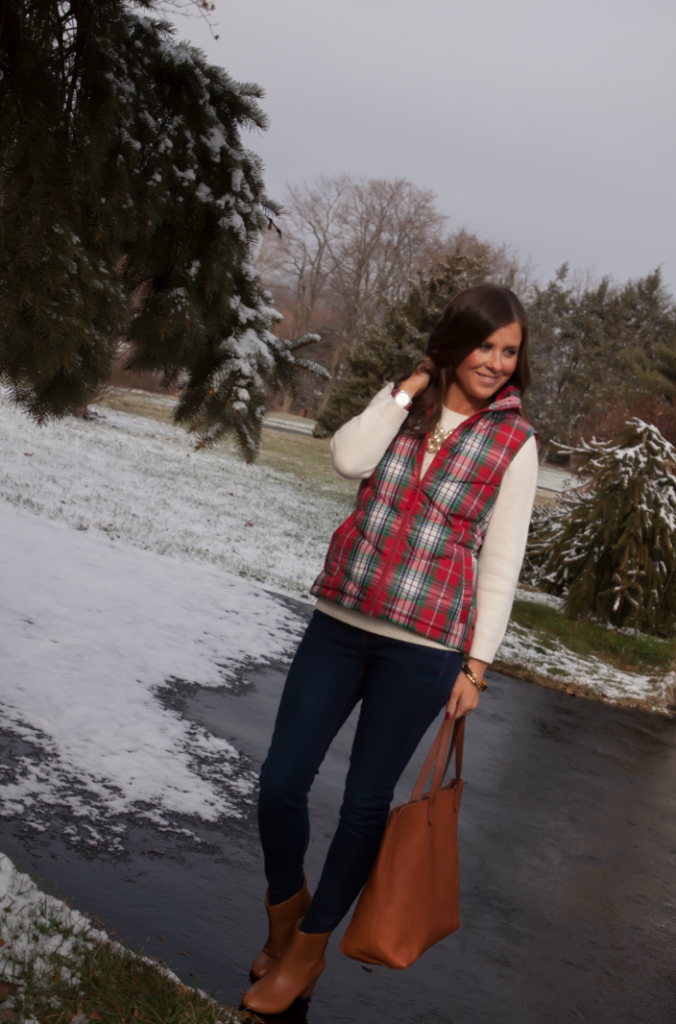 Here's a little weekend post to play catch up for missing a few days earlier this week!  I am officially a puffer vest addict.  Not only do I wear them here on the blog quite a bit but I also love wearing them to work!  I am constantly cold at school and the puffer is just a the perfect way to keep my core nice and warm.  I wear my favorite tee from the Gap, toss on a puffer, and out the door I go!  So comfortable.
I can't take credit for finding this fun plaid printed one here because I first saw it on Danielle and her Instagram a week or so ago.  Adorable!  It's not too bulky and the festive plaid is just perfect for this time of year.  I love!
Curt, Ava and I are just loving our time in Pennsylvania right now.  This Northeast Girl is right where she belongs!  My husband is lucky I love him so dang much because not much else could ever be reason enough for me to leave.  We have another busy weekend ahead and I'm happy to say that tomorrow involves a much overdue hair appointment with the best stylist EVER.  If you're in my neck of the woods, Kate Curran at Avante is the only one who has done my hair in years…and I haven't lived here since 2004.  So, if that's not reason enough for you to check her out, I'm not sure what is…
Have a great weekend everyone!  Don't forget, the Irish take on Rutgers today in the Pinstripe Bowl up at Yankee Stadium!  We can't wait to watch Notre Dame close out their season as a family!
Plaid Vest (on sale!) / Sweater, similar here (on sale!) / Denim Leggings (on sale!) / Booties (on sale AND promo!!) / Tote Bag / Pearl Necklace, similar here, here / Watch / Bangle / C. Wonder Stacked Rings, similar here
And…if you're like me and totally missed out on the J.Crew puffers this year when they sold out in mere moments, here are a few down below that are also on sale!  It's time to stock up!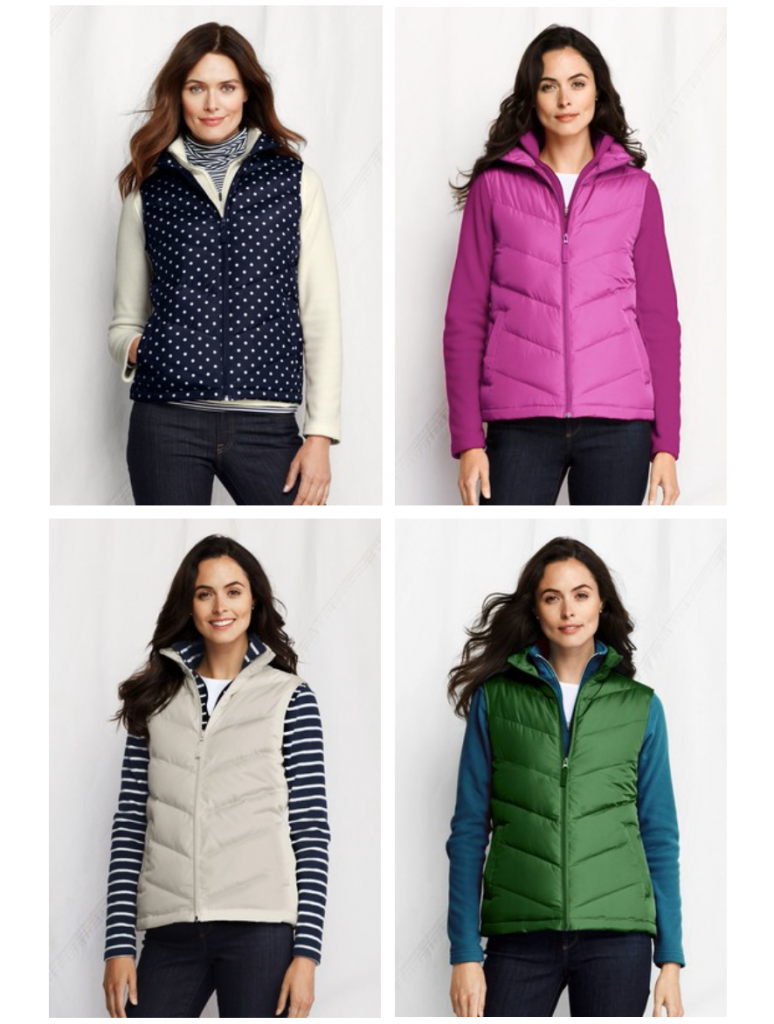 Navy Polka Dot (on sale!) / Pink, Ivory, Green…and tons of colors! (also on sale!)