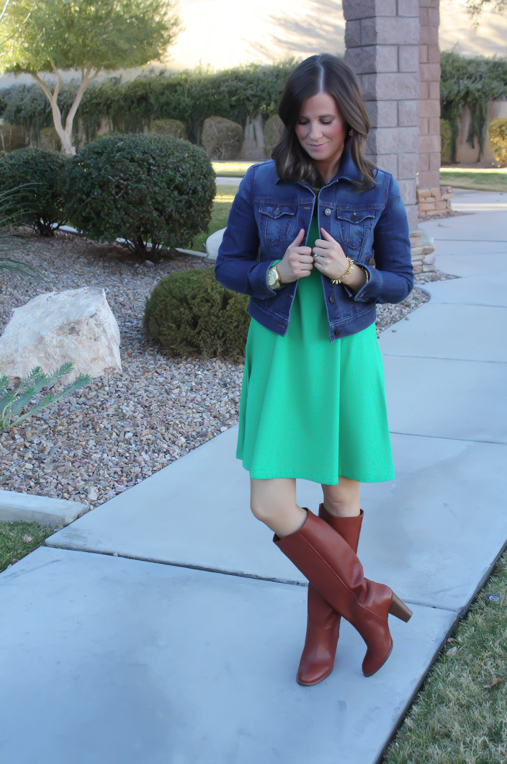 While I know I have just a little bit of time before I need to jump right into maternity clothes, I'm already starting to think ahead!  While I'm not one you particularly loves the heat, I will say that I'm pretty happy we have warmer days just ahead when I know most of my regular clothes aren't going to fit for most of the summer.  My answer to this is simple : time to find some dresses that will be both comfortable and help me beat the heat!  This might be the only year that I'm welcoming an early summer because at the end of the day, my regular jeans and such just aren't cutting it.
I'm sure, at some point, I will be investing in a few maternity pieces here and there but really, the idea of stocking up on a ton of clothes that get stored away when I'm done just doesn't sound all that fun.  #longlivethedress
Today's dress is great because it has long sleeves, which I love, and it's got a flattering shape all while giving me freedom when I need it most.  I opted to buy the small here, not an XS, so I have room to grow.  It's little big right now but I have a feeling I'm going to be pretty happy in a few weeks when it's not snug around my waist.
Finally, the boots.  I was so tempted to pop on a pair of my favorite wedge sandals for today's post!  We/re so in the midst of transitional weather right now which means some of my longtime favorites are begging for they're debut.  Ah, well…perhaps next week?
Have a great Wednesday!
Express : Dress  |  Old Navy : Denim Jacket  |  Madewell : Boots
J.Crew dropped their spring time new arrivals.  Yes.  Yes to EVERYTHING.  #allthejewelry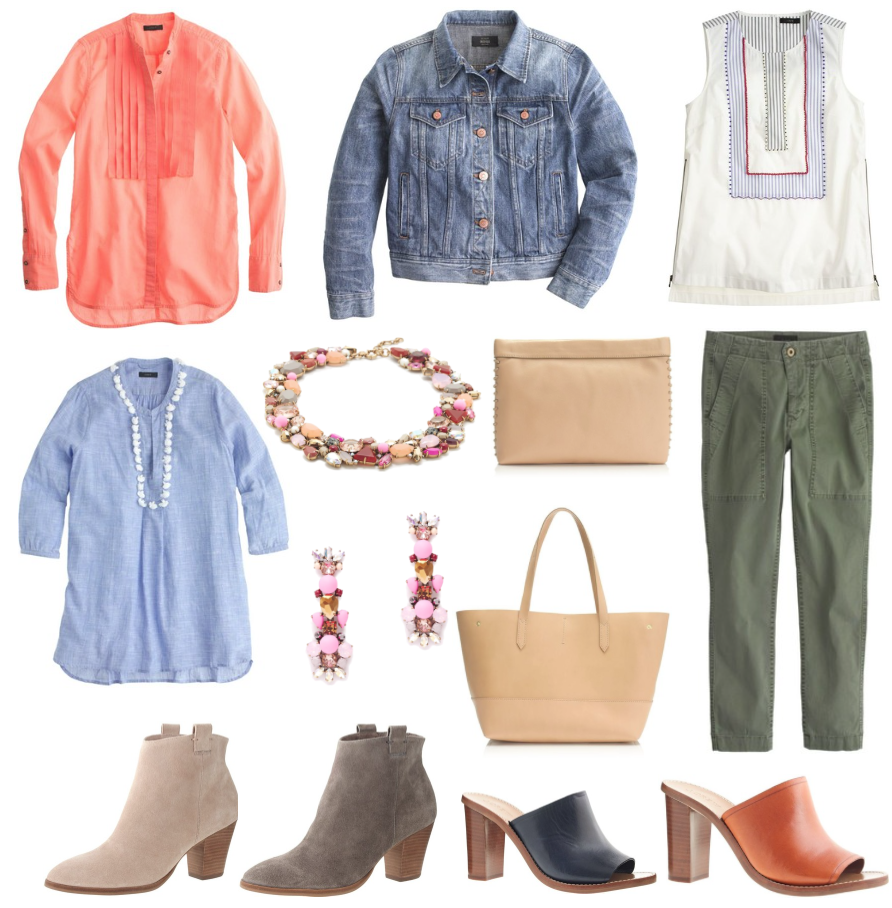 Peach Blouse  |  Denim Jacket  |  Beaded Blouse
Pom Pom Tunic (also comes in White – I ordered both, duh)  |  Cluster Necklace and Drop Earrings  |  Leather Clutch  |  Leather Tote  |  Cargo Skinnies
Suede Booties (Sand and Taupe)  |  Leather Mule (Navy and Brown)
Can you even handle these earrings?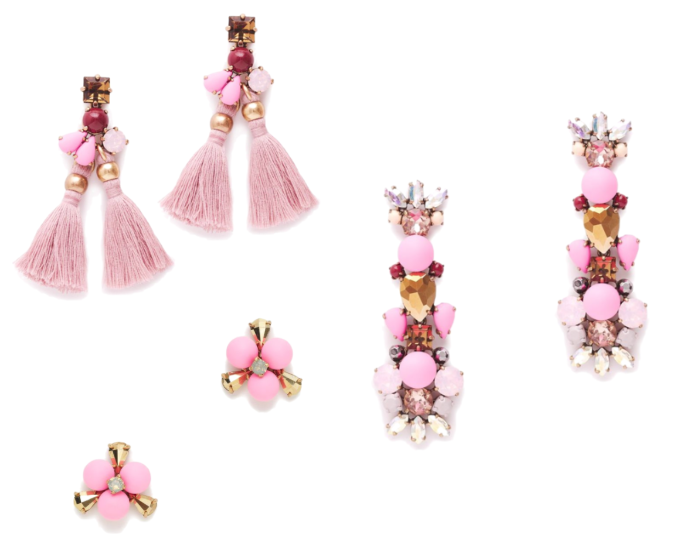 Tassel Earrings  |  Drop Earrings  |  Studs
Outfit Inspo :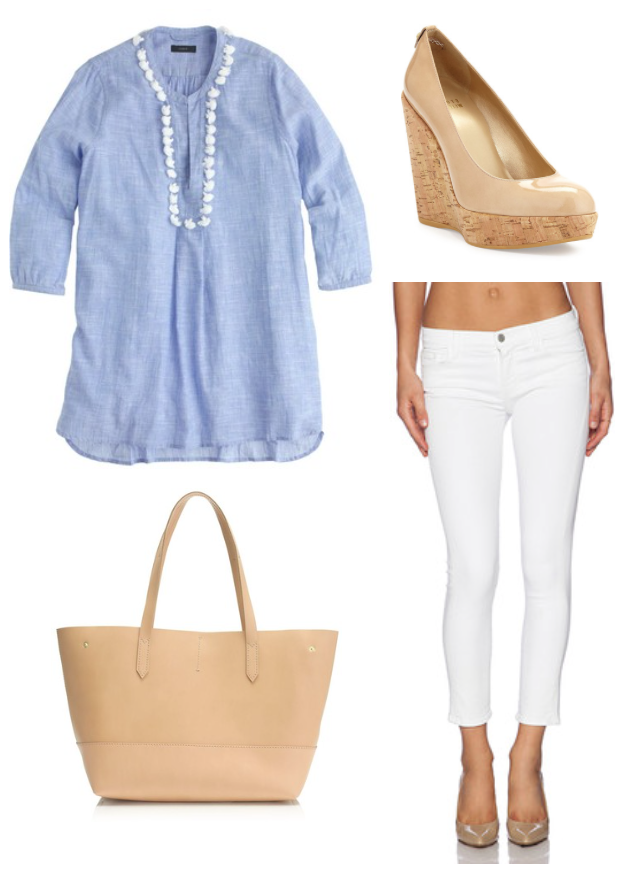 If you haven't already been able to tell, I love Revolve.  Every day their new arrivals is like a little bit of awesome to wake up to in the morning.  Here are my latest favorites…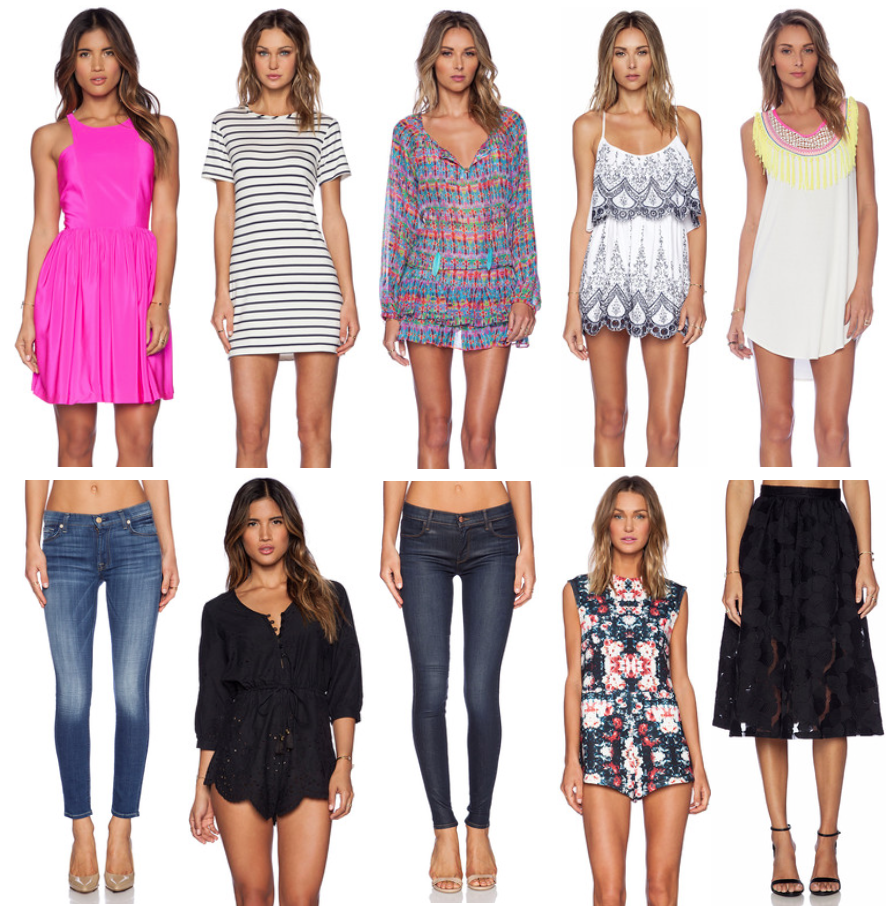 one  |  two  |  three  |  four  |  five
six  |  seven  |  eight  |  nine  |  ten
Betcha can't guess what color I'm loving for spring?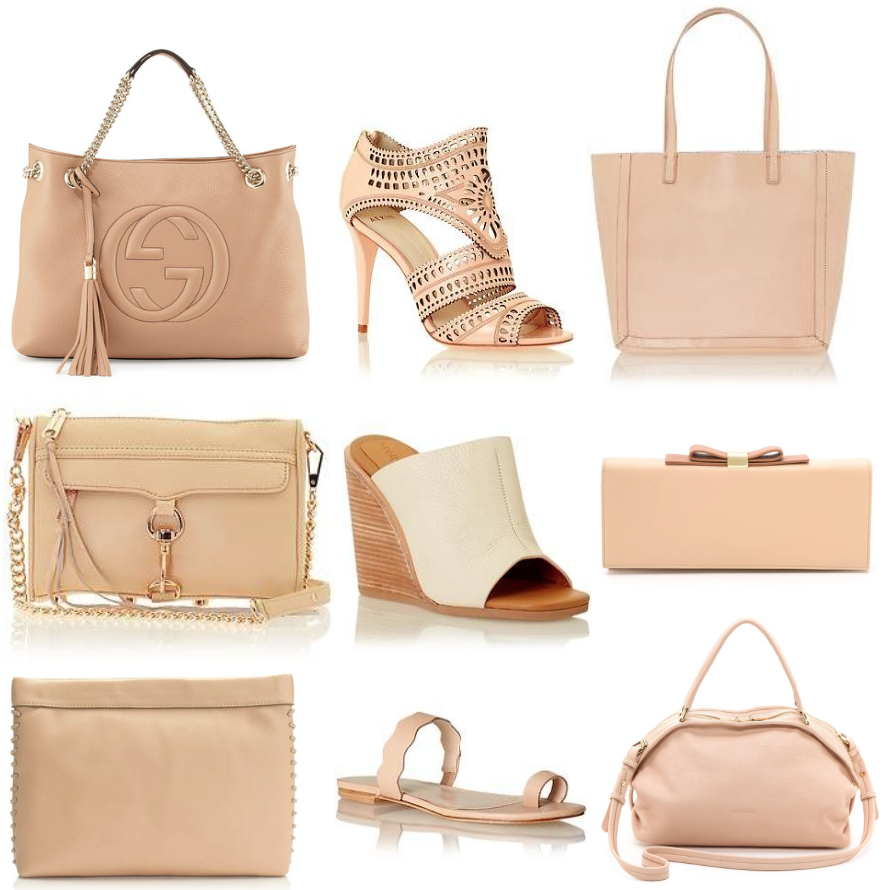 And because I'm constantly looking for swingy dresses to wear this coming spring, I've got my eye on these!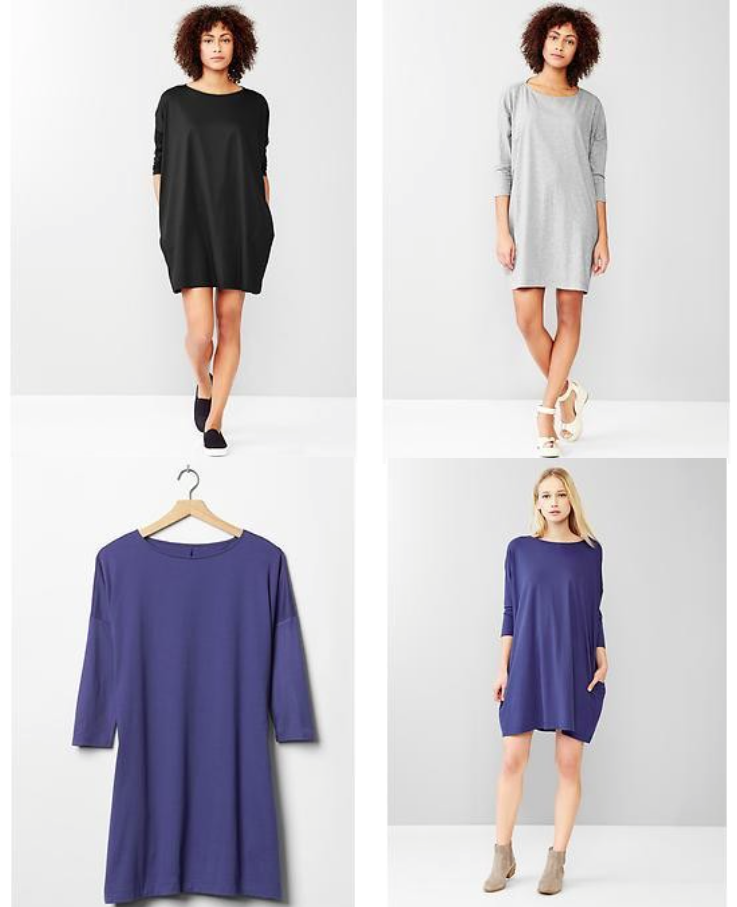 T-Shirt Dress (Use code "SAVE" for 30% off Regular Prices and 50% off Sale!)
For my Ava : I'm loving Gap and Old Navy's most adorable spring and summer lines for my mini.  Sometimes I even wish…they came in my size.  #toomuchcuteness #minime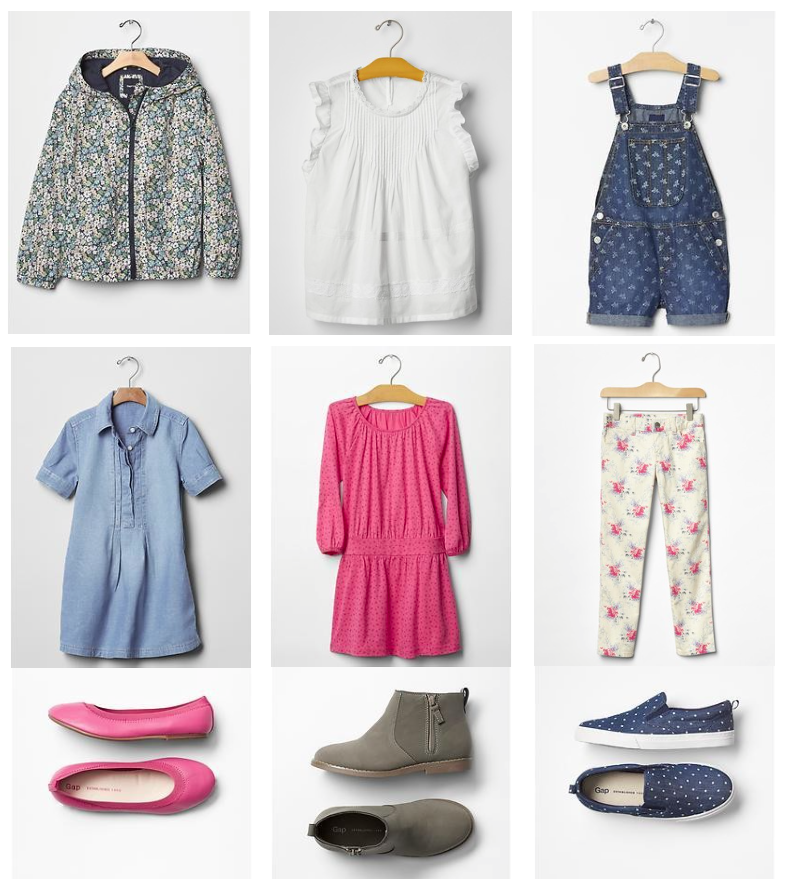 (Use code "SAVE" for 30% off Regular Prices and 50% off Sale!)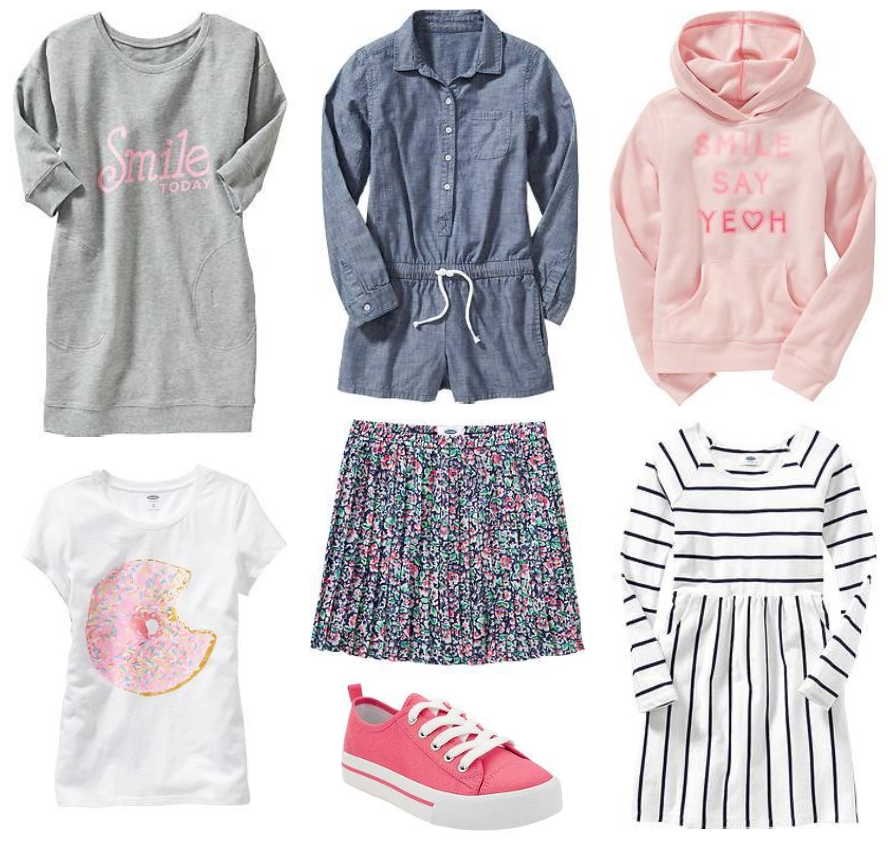 (Use code "TREAT" for 20% off Regular Prices and 40% off Sale!)
AND.  Last but not least.  #Insta Update :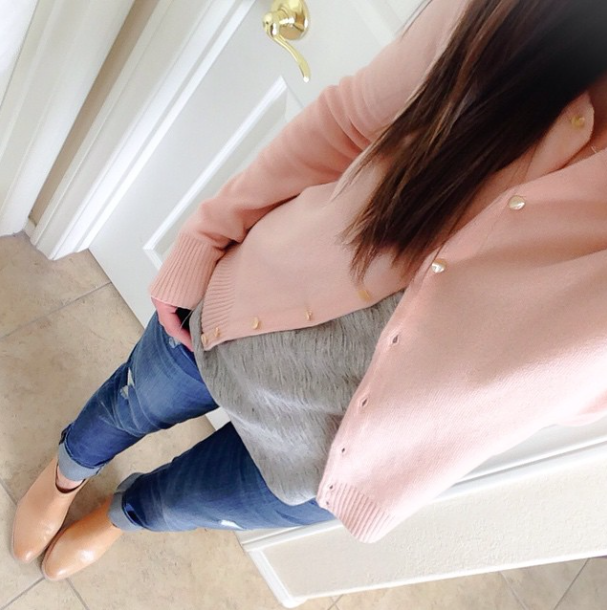 I went for a scheduled appointment yesterday to see my little bean and all is well in Baby Doc's little world…  Love this little bit so much all ready.
Sweater  |  Tee  |  Denim (sale!)  |  Mules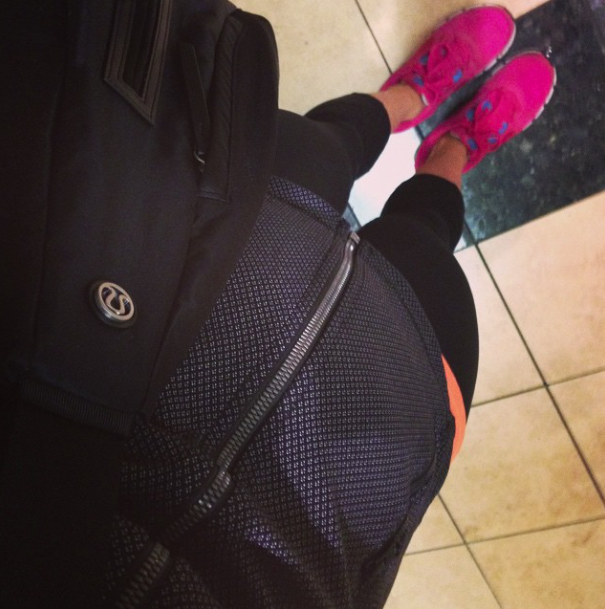 And even though it's not terribly exciting, here's my gym gear!  #FitPregnancy
Jacket  |  Pants  |  Nike Tee and Sneakers, I love these  |  Bag