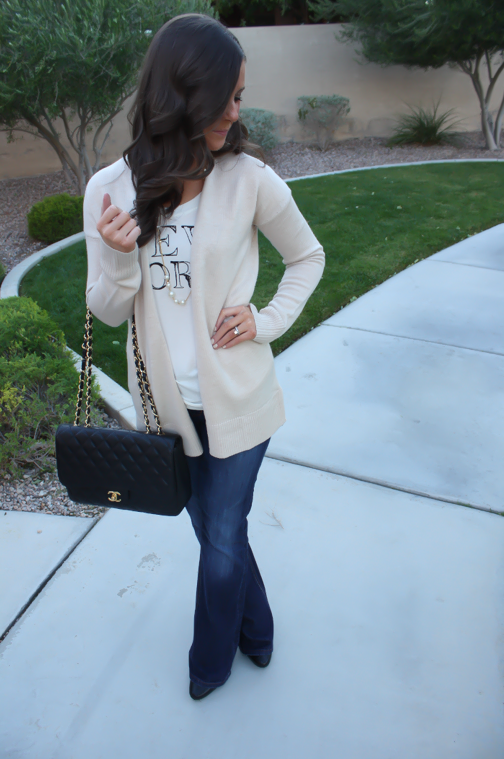 I know I've posted a few times already about how much I've been loving graphic tees this year and clearly I'm still a big fan.  There's something so easy and simple about a cardigan and a tee that is too irresistible for me.  I tried to keep today's outfit really simple…but not boring.  Instead of making this graphic tee the predictable casual piece, I tried to dress it up just a little bit with some pearls and heels.  I love, love, LOVE the ivory, black and gold combo.  It just always works for me.
Have you tried the Eversoft sweaters from the Gap yet?  I absolutely LOVE everything about this cardigan.  I have tried and tested out many sweaters before and there's something about the softness and overall design of this one. hence the name "Eversoft".  It's going to be bought in many colors, trust me.
My dark wash jeans are a year or so old but I'll try and get a link down below for you to check them out.  They are just a great, clean wash and don't have many distractions going on, which I love.  I have so many pairs of "specialty" denim that it's always good to have that one pair that's back to basics.  I'm still on the hunt for a pair of dark wash, flare leg jeans so if you see any worth mentioning, drop me a comment so I can check them out!
Alright, friends.  I am already looking forward to an UNeventful weekend ahead so tonight is going to be short and sweet…this mama needs sleep!
Have a great Tuesday!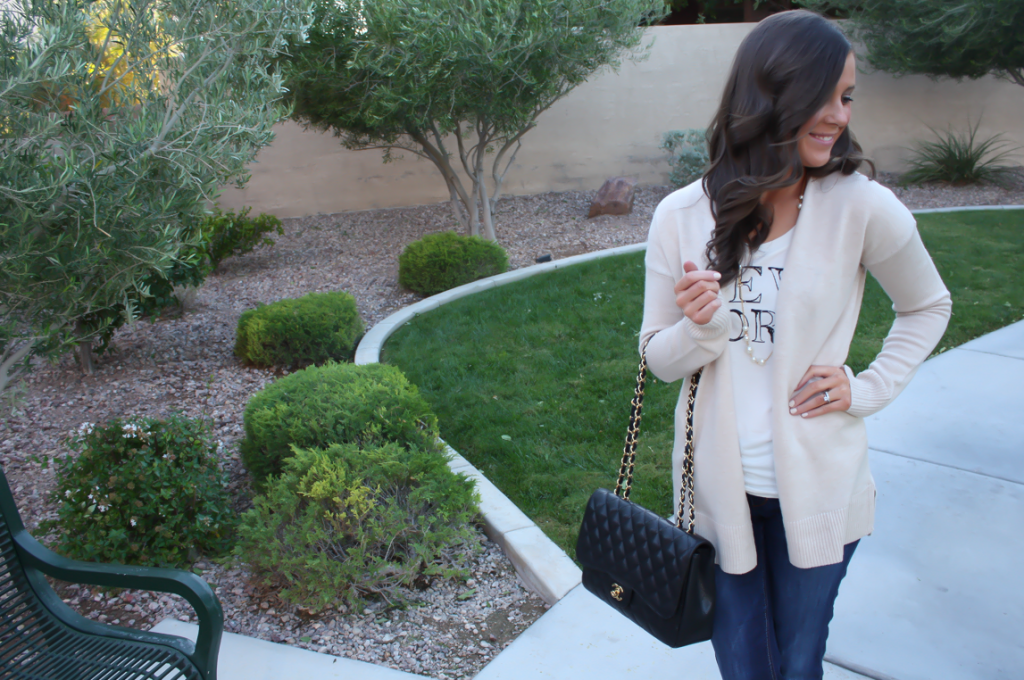 Eversoft cardigan, similar here / Graphic Tee, loving this and this / Dark Wash Jeans, similar here / DVF Black Booties, similar here / J.Crew Pearl Necklace, similar here / Chanel Bag, similar here, here
I'm really loving this Gap Eversoft line of sweaters so I wanted to show you all just a couple more that might be worth a try!  The price is too good to pass up!  I also threw in a few other goodies that I love right now, too!  Don't forget, Gap online is running a promo and if you order there, enter "GAPMORE" at check out for 30% off!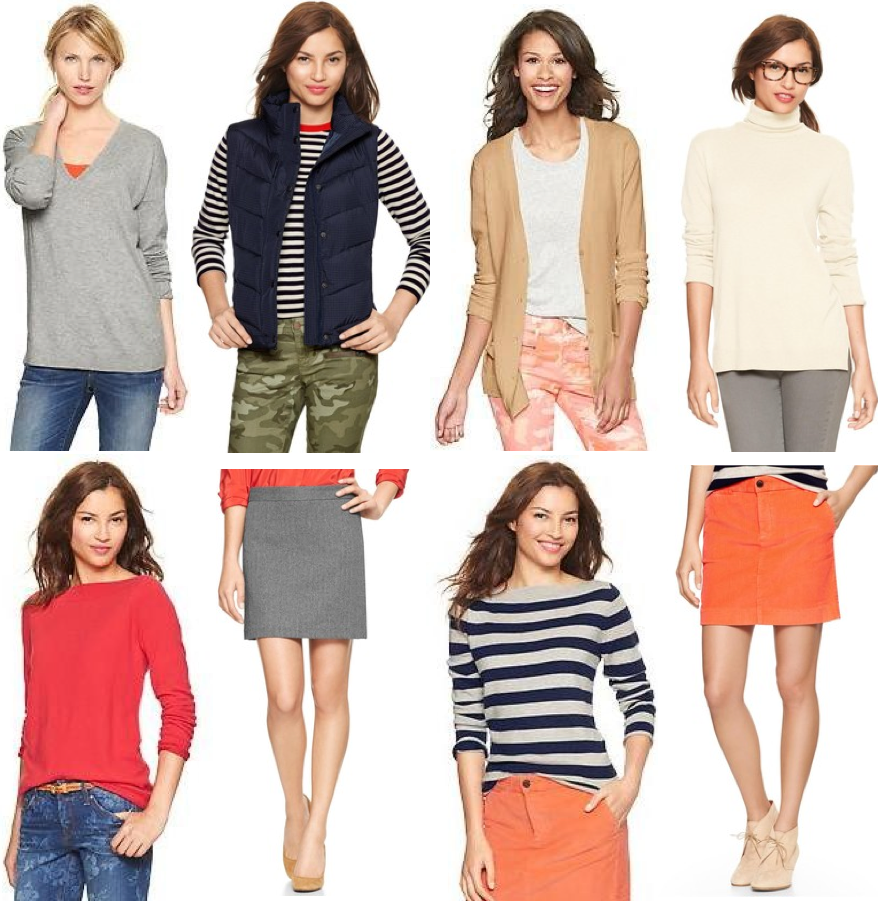 Grey V-neck Sweater / Polka Dot Puffer Vest / Button Cardigan / Turtleneck Sweater
Envelope Collar Sweater / Herringbone Mini Skirt / Striped Envelope Collar Sweater / Cord Mini Skirt