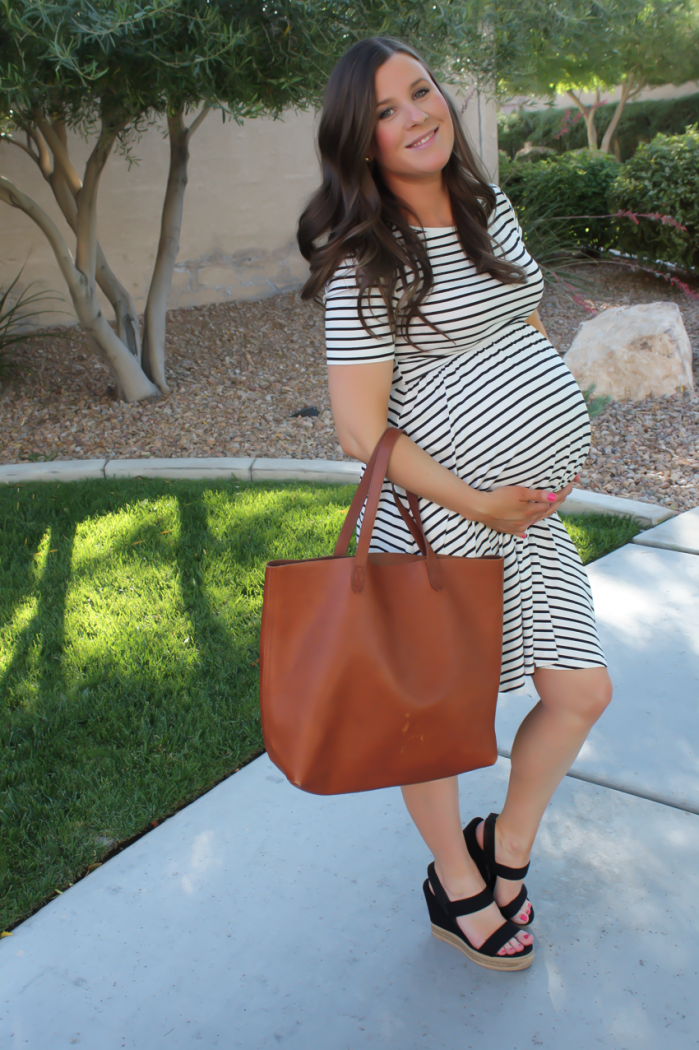 Ah, yes, an all time favorite.  I'm so loving these lightweight, swingy skirted dresses that are just perfect for my 9th month of pregnancy!  It should be noted that these beauties would have been awesome in the 5th/6th month of pregnancy, too, and I only wish I knew about them sooner.  Chances are I'll be wearing them in the coming weeks after little miss arrives, too, because I'm just one of those gals that looks about 4/5 months pregnant for a month or so after baby comes…and that was after my first pregnancy.  So, tis what it is.  At least I have something cute to wear while I dream that baby weight away!
I love wearing black and white stripes with a touch of cognac on the side.  It's definitely one of my favorite classic looks.  I've always been a gal who loves her heels and seeing how this outfit had a more casual vibe to it, I knew these wedges would be a great addition…as well as comfortable.  I love their elastic straps, too, which move and stretch when I walk.  Pretty much perfect.
Thanks for checking in today!  Who has fun weekend plans coming up?  We are so excited to have family in town so we'll be hopping around town checking out as many (indoor!) sites as we can while they're here!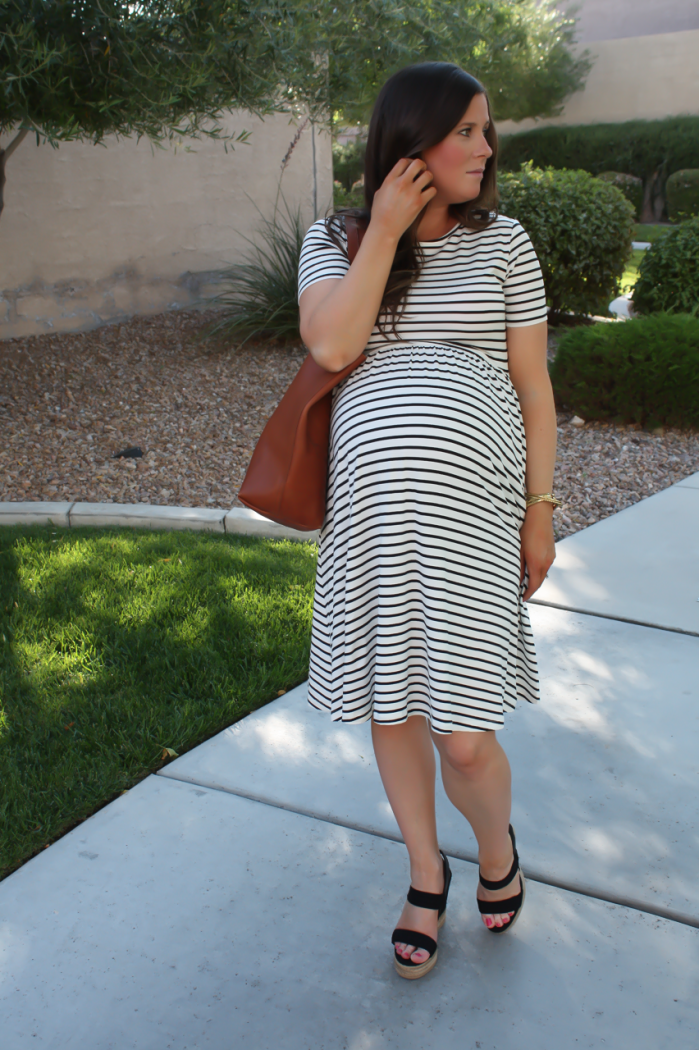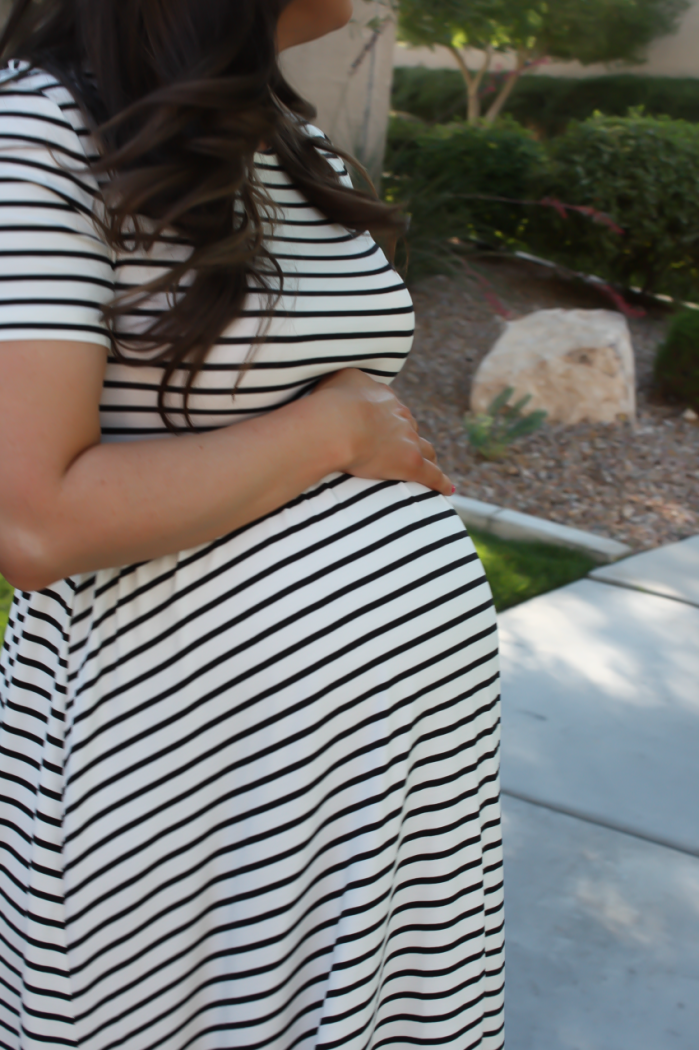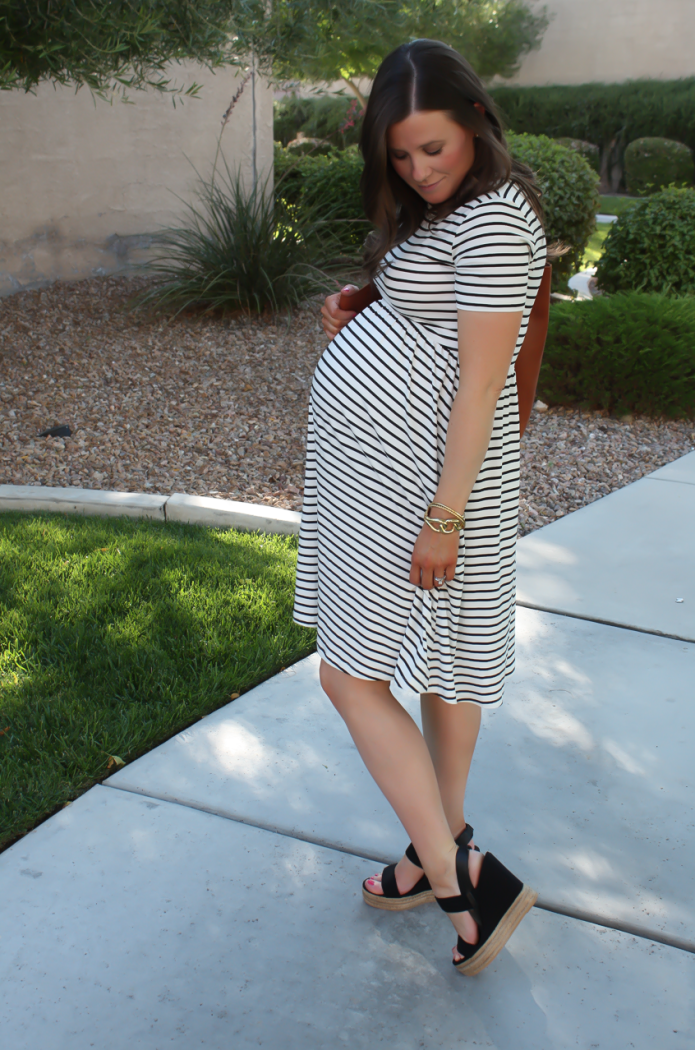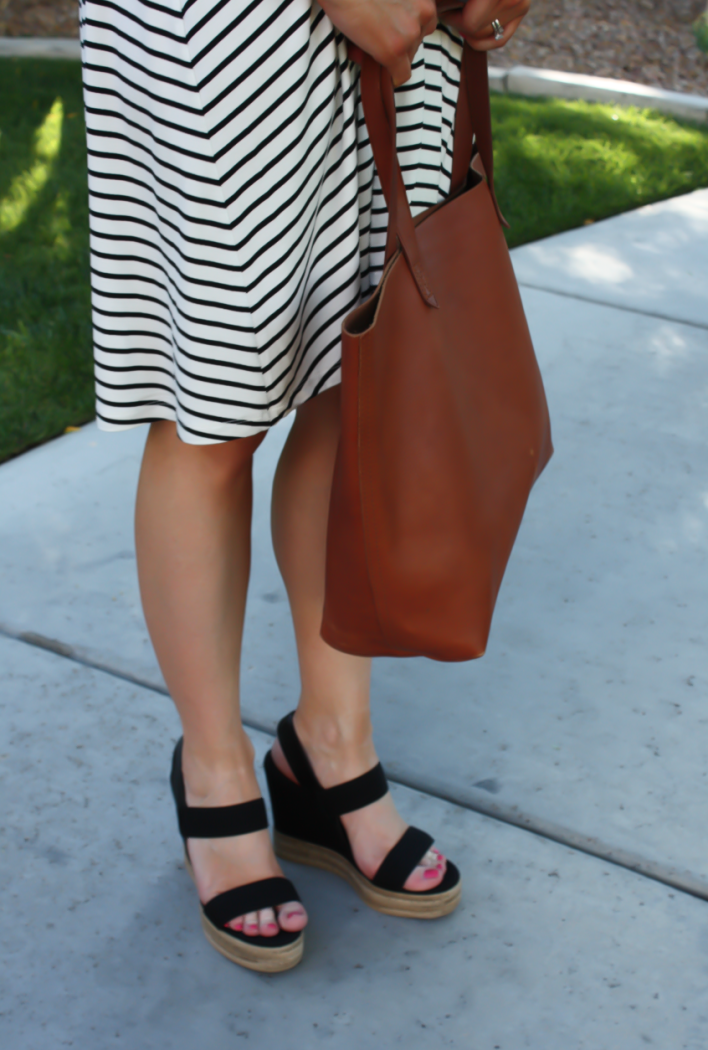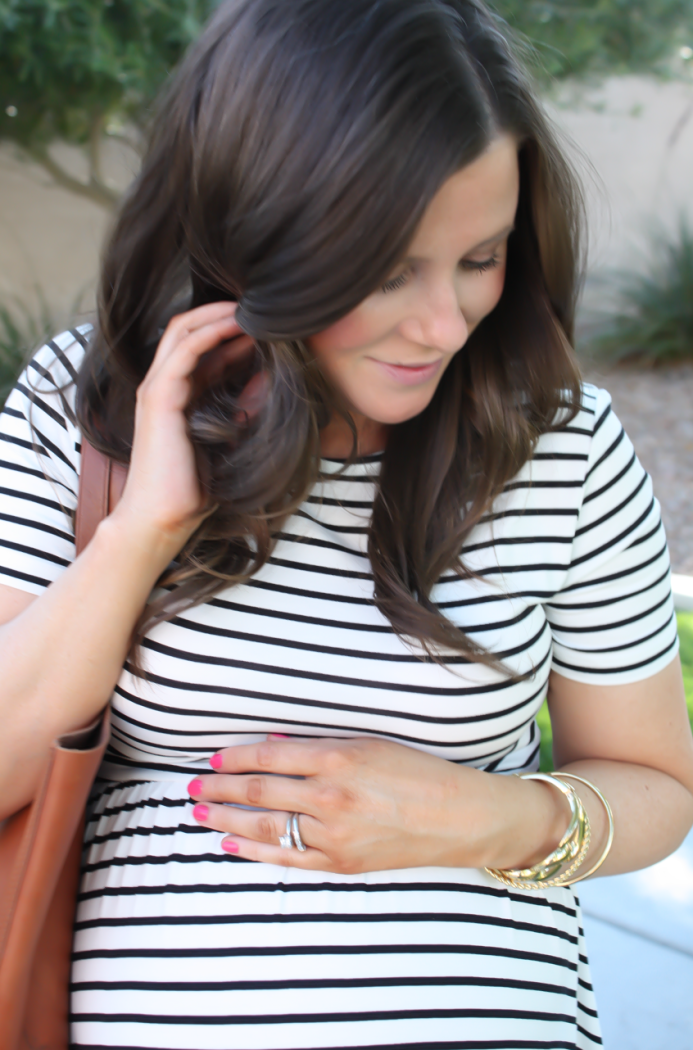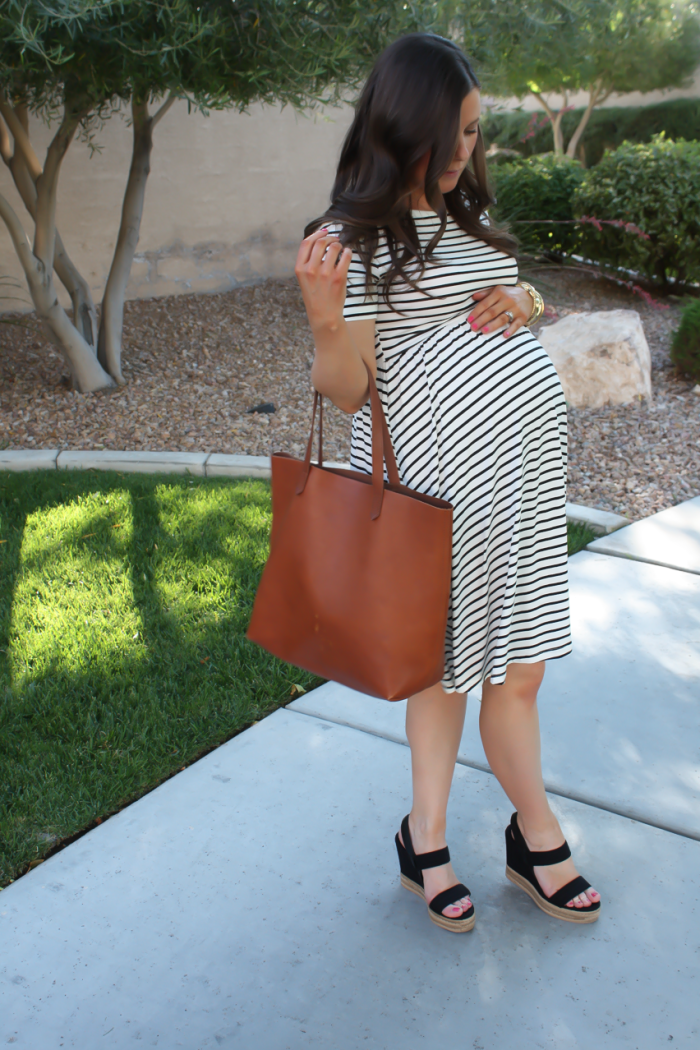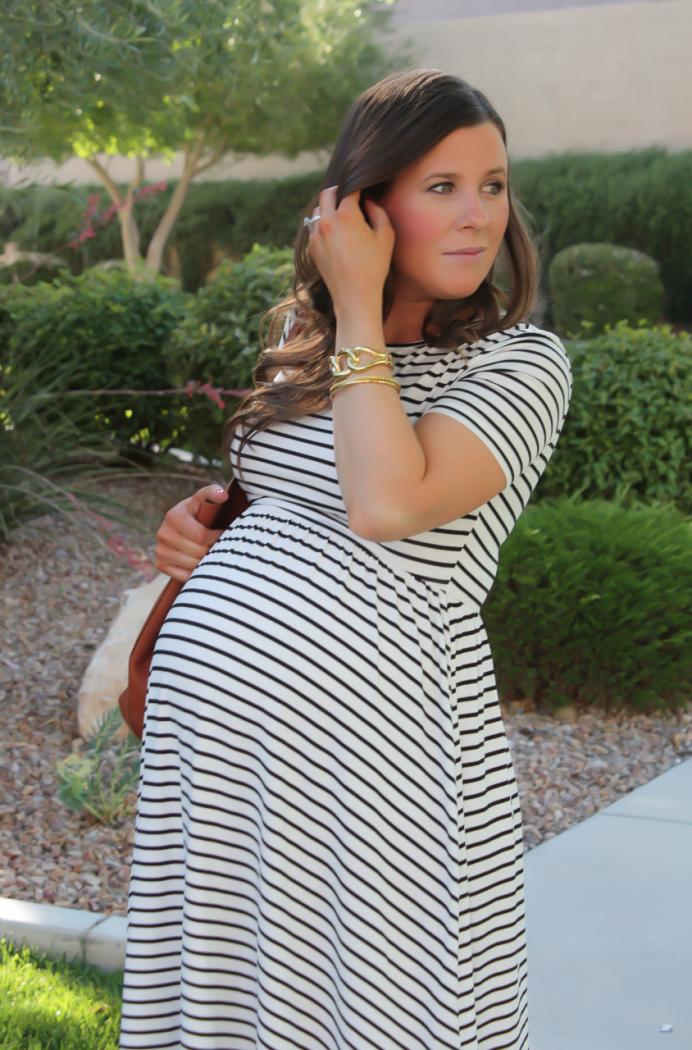 ASOS : Striped Dress (I'm wearing a US 4)  |  Tory Burch : Wedge Sandals, here, try these, these  |  Madewell : Tote Bag