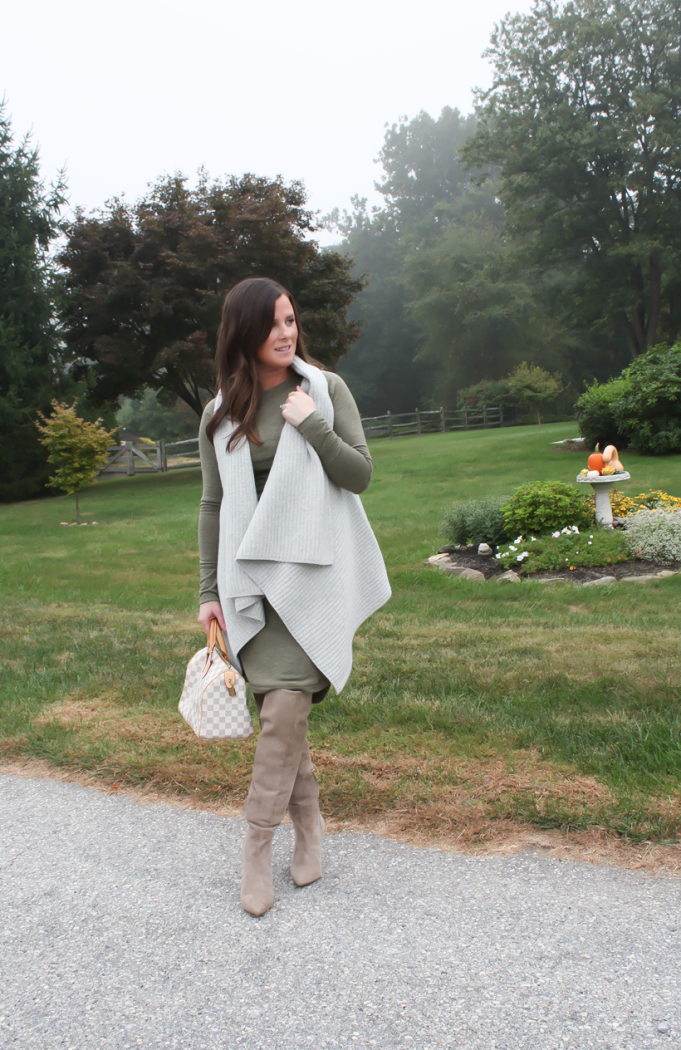 Is there anything more fitting when it comes to pulling an outfit together than finding the perfect statement piece to make your look complete?
More often than not, I find myself piling on my favorite basic pieces, especially in the fall and winter.  I also love wearing neutral colors and the way the compliment each other in a simple, yet classic way.
But because I love such a simple palette of colors, I am usually looking for something I have on to stand out and keep things anything but ordinary.   Having a collection of favorite statement pieces like a quilted purse, a beautiful pair of earrings, or a pair of boots like the ones I'm wearing today, is one way to draw some extra attention and pull your outfit together.  These stunning boots are a soft, grey beige that are stop-you-in-your tracks, gorgeous.  I also love over-the-knee boots that gracefully meet the hemline of my dress or skirt.  The pointed toe and tall heel will undoubtedly dress any look up but pairing them with casual knits and chunky sweaters can also give them a more relaxed appeal.  Versatile so no matter how you feel that day or whatever the occasion, you'll find a way to make these boots work.
These beautiful boots surely make a statement every time I wear them and will always be the center of attention.
What is your favorite statement piece?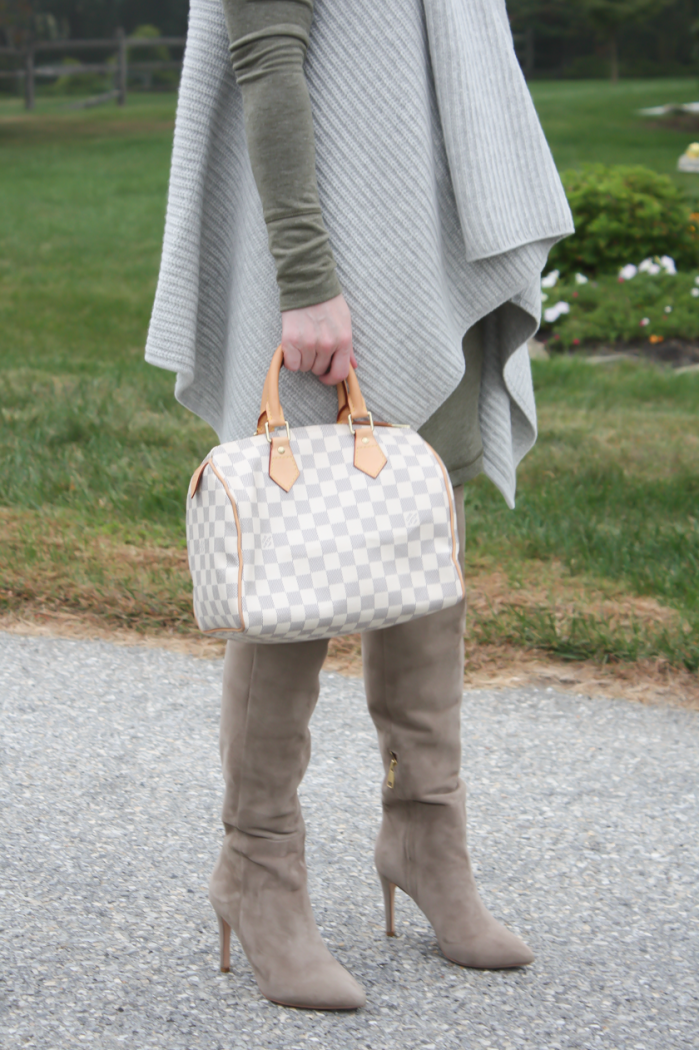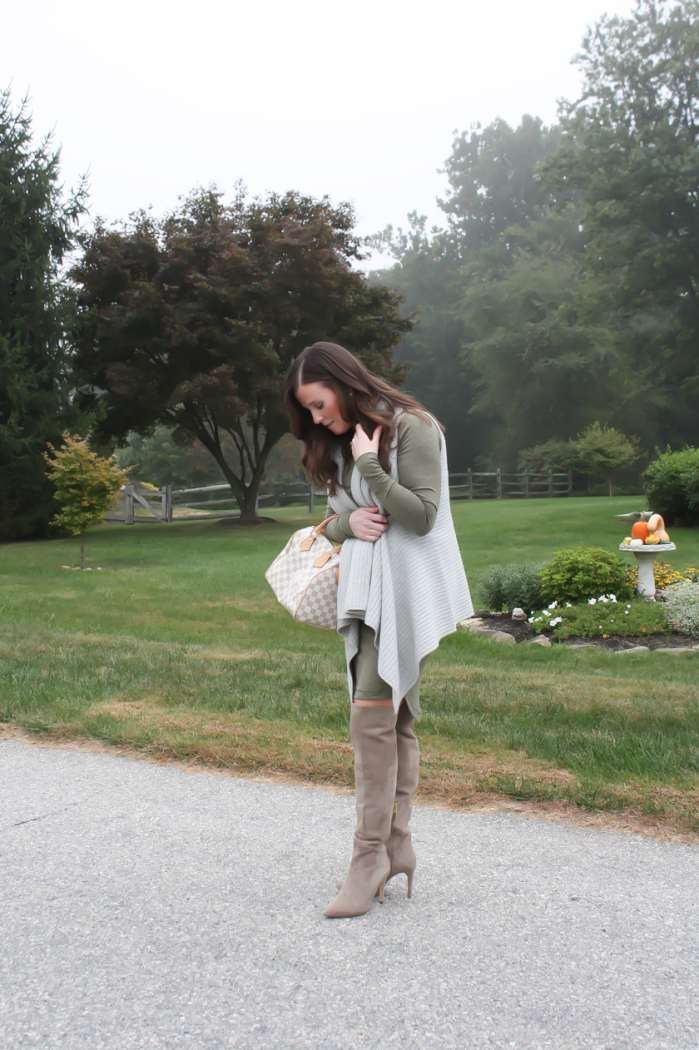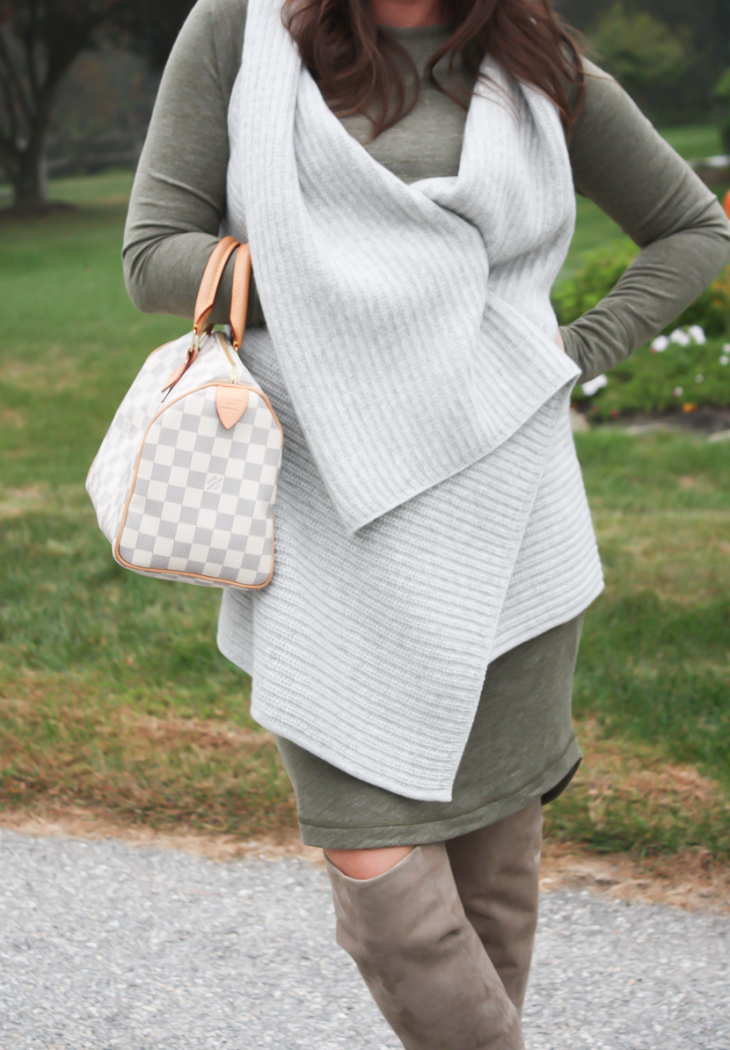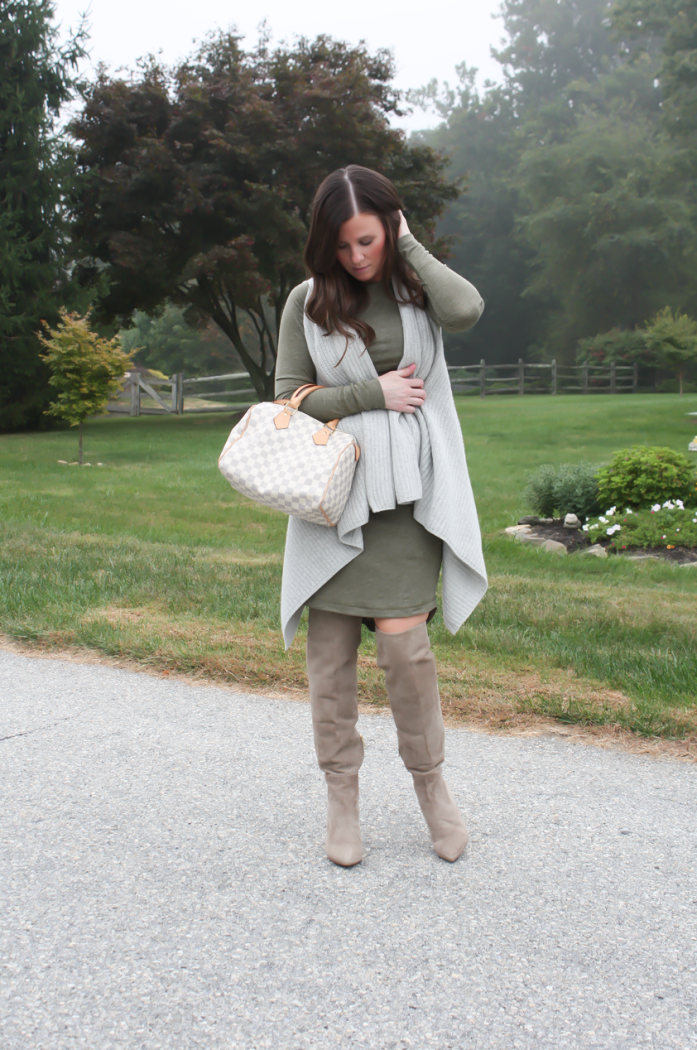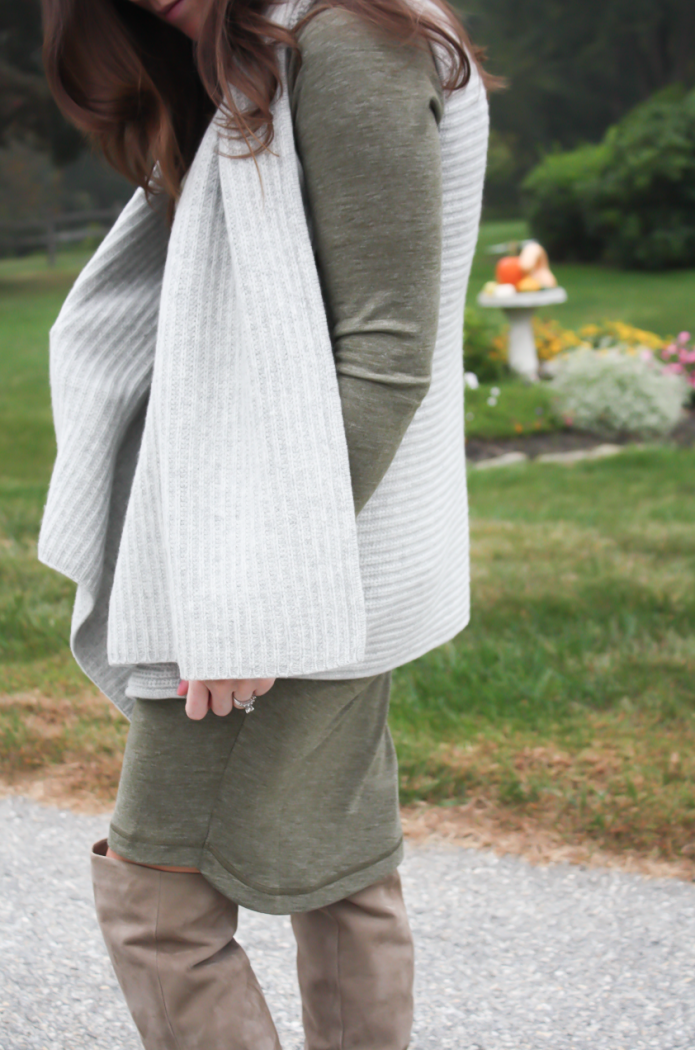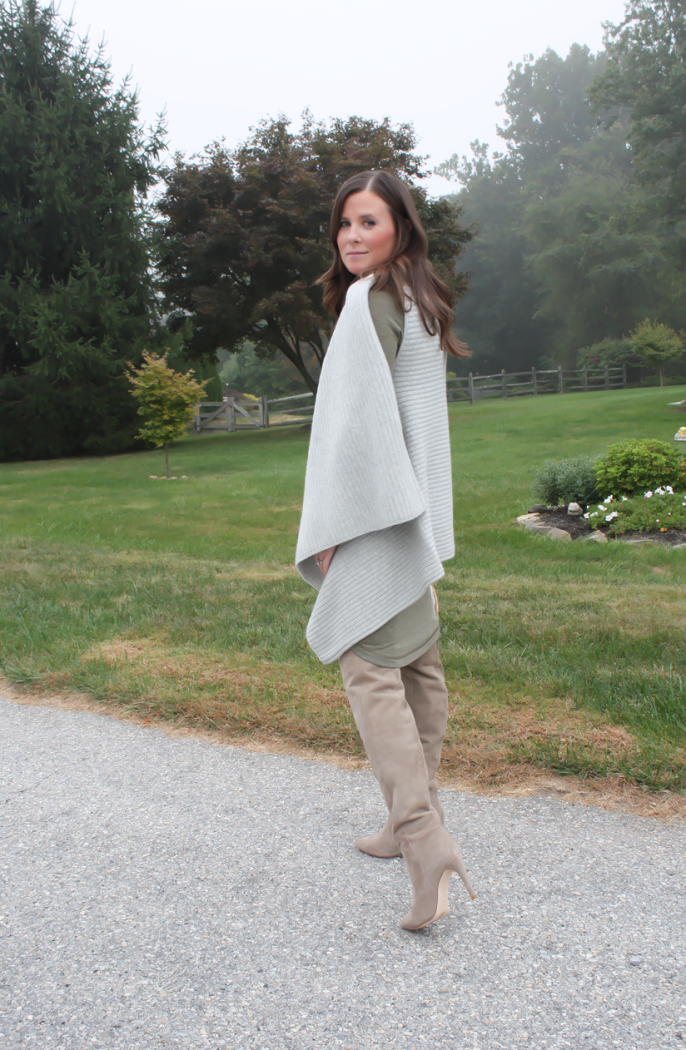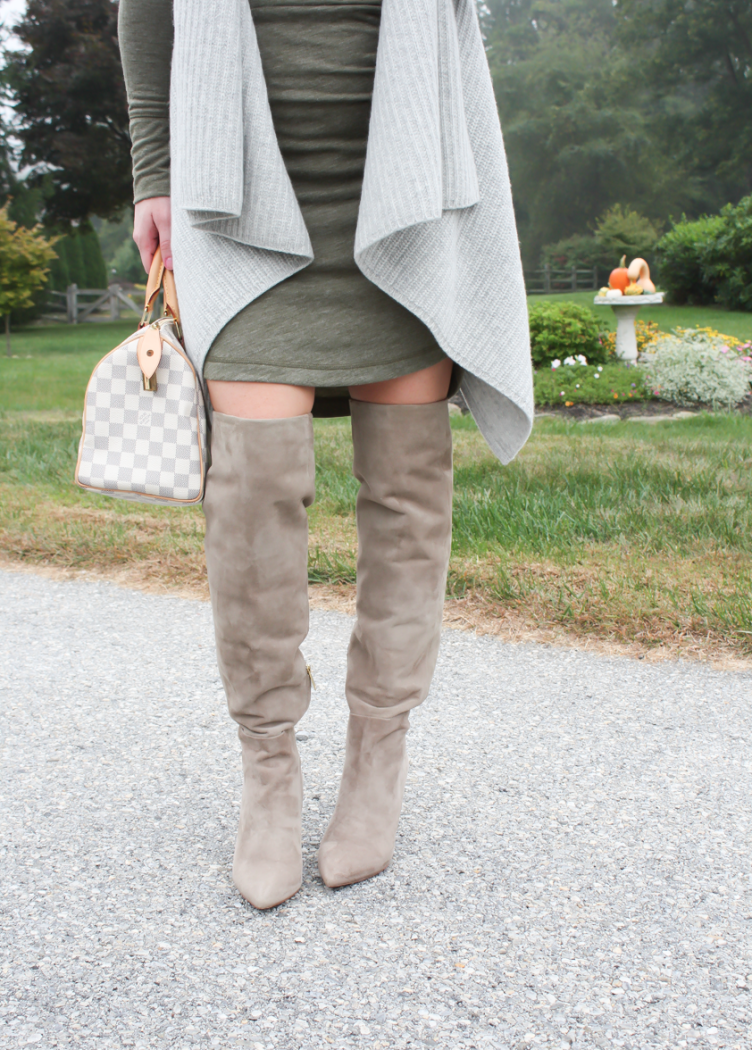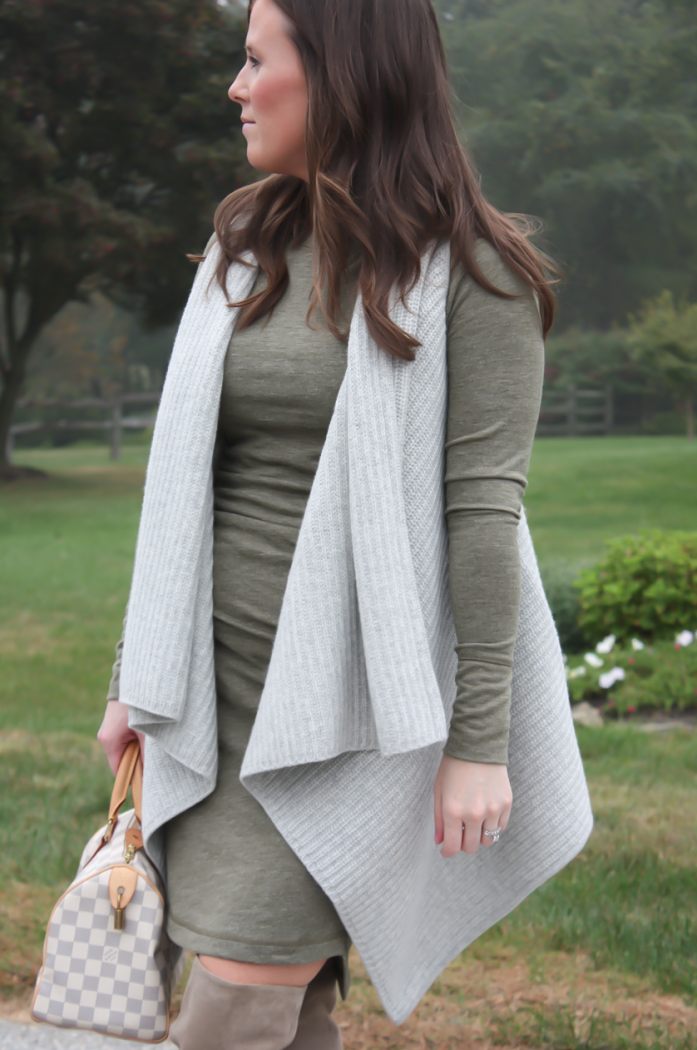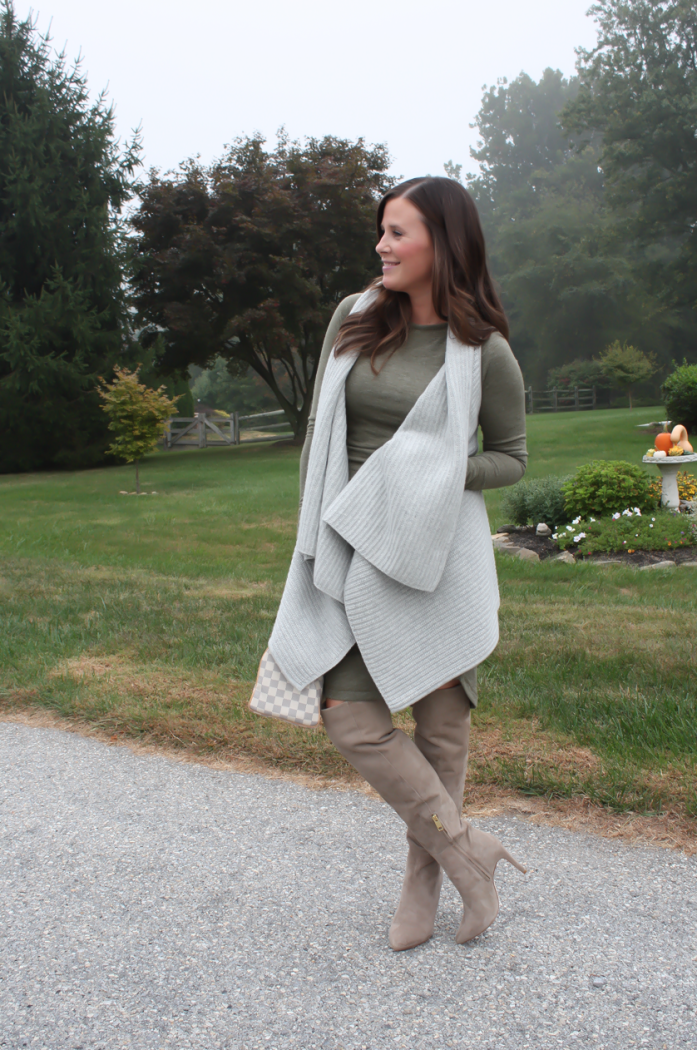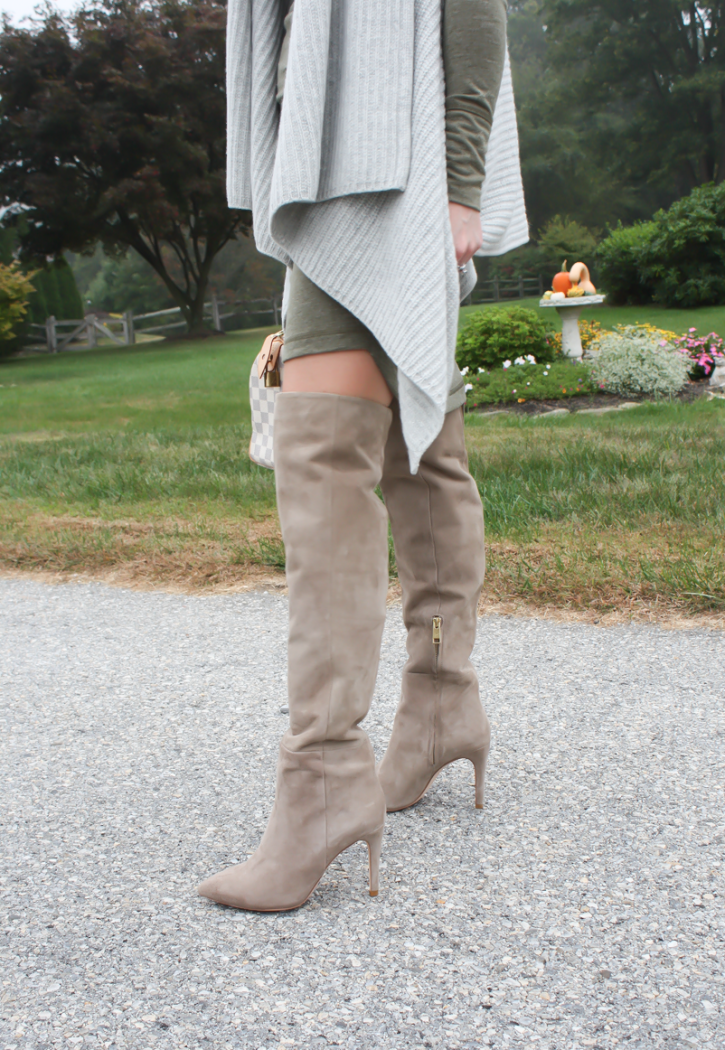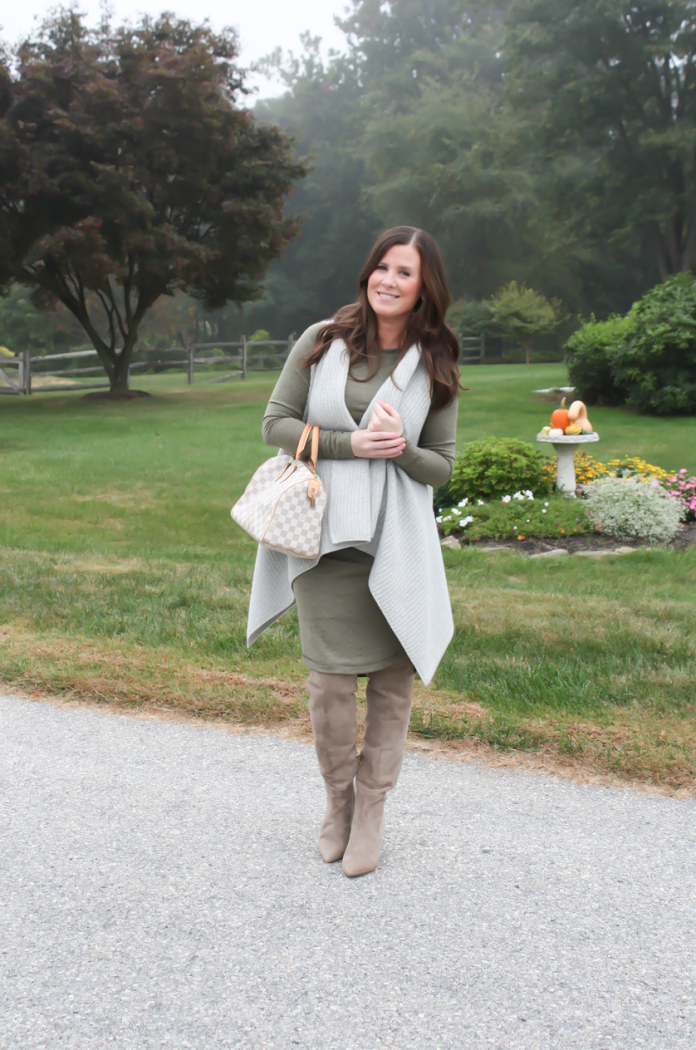 Neiman Marcus "Joie" : Boots
Club Monaco : Sweater  |  Banana Republic : Dress  |  Louis Vuitton : Bag, try this
While I find it hard to resist a beautiful pair of shoes that are promised to steal the show, there are so many other ways you can make a statement with your outfit.  Whether it's a beautiful pair of earrings, a fierce pair of heels, maybe a chain strap bag, or even a buttery soft leather jacket.
How do you make a statement?
Check Cape  |  Red Heels  |  Tassel Earrings  |  Leather Jacket
Diamond Watch  |  Pearl Necklace  |  Cocktail Ring  |  Studded Clutch
Lace-Up Heels  |  Sunglasses  |  Tall Suede Boots
Special thanks to Neiman Marcus and ShopStyle for sponsoring today's post.