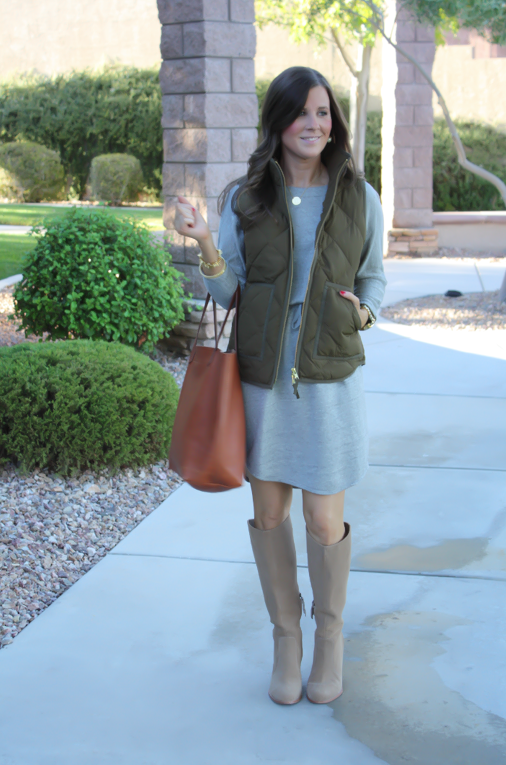 Did you guys happen to catch my Target Haul post that went live last night?  I mean, can everything I wear be made of sweatshirt material?  Please?
Gah – I love this dress.  And while I'm loving the casual-ness of this outfit, I totally pulled it from the pile of saved outfits I haven't used yet because I am too exhausted to get some photographs that we took this week edited and sorted.  Whew, I am spent!  Thankfully, this dress is always a win for me so it was a great way to shut down the week.  This mama is ready to say, TGIF, and take a big, huge nap.  #IMissNaps
Happy Friday, everyone!  Have a great weekend and be sure to follow along with me on Instagram and Facebook where I share some fun finds here when I can…  Thanks for visiting again this week!
Old Navy : Dress |  J.Crew Factory : Vest  |  Joie : Boots  |  Madewell : Tote  |  Michael Kors : Watch (sale!)
Old Navy is celebrating their birthday and they have a pretty decent sale happening right now!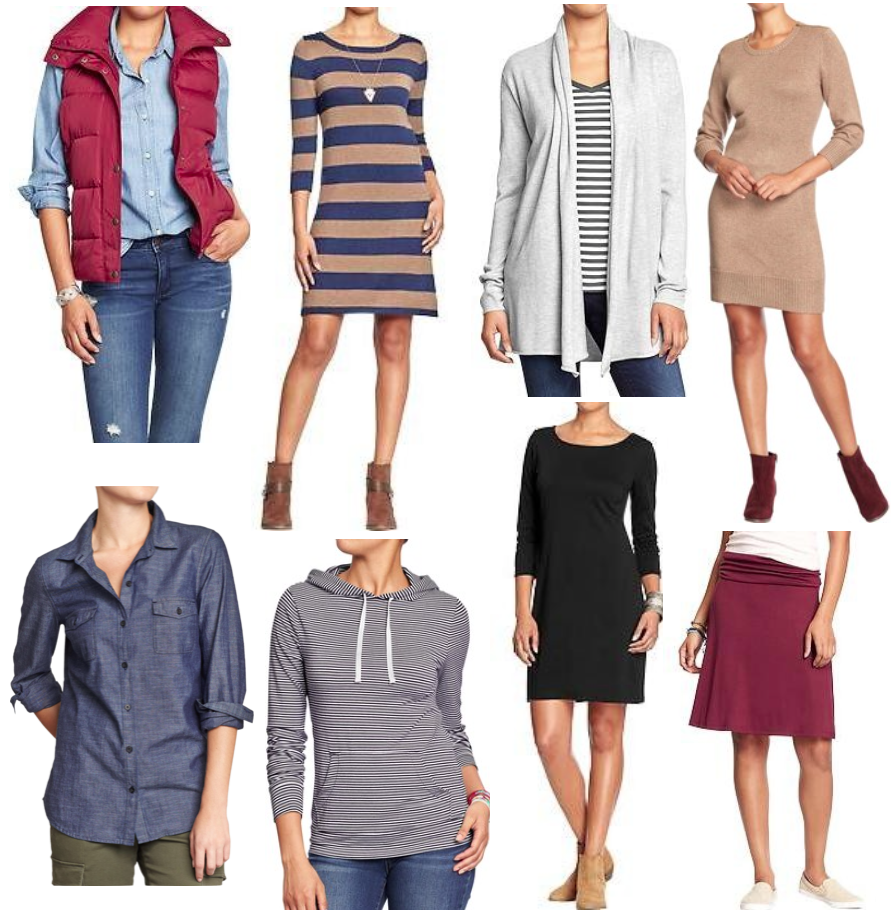 Quilted Vest (only $20!)  |  Striped Dress  |  Cardigan  |  Sweater Dress
Chambray Shirt  |  Striped Jersey Hoodie (Love.)  |  Black Dress (restocked!)  |  Red Skirt (on of my favorite fits!)
Just reposting a few pictures of the cutest black dress I recently wore from Old Navy that is restocked online!  So comfortable… (original post here)
Lastly, if you missed my Target Haul Post…take the jump and see what I'm loving!!!