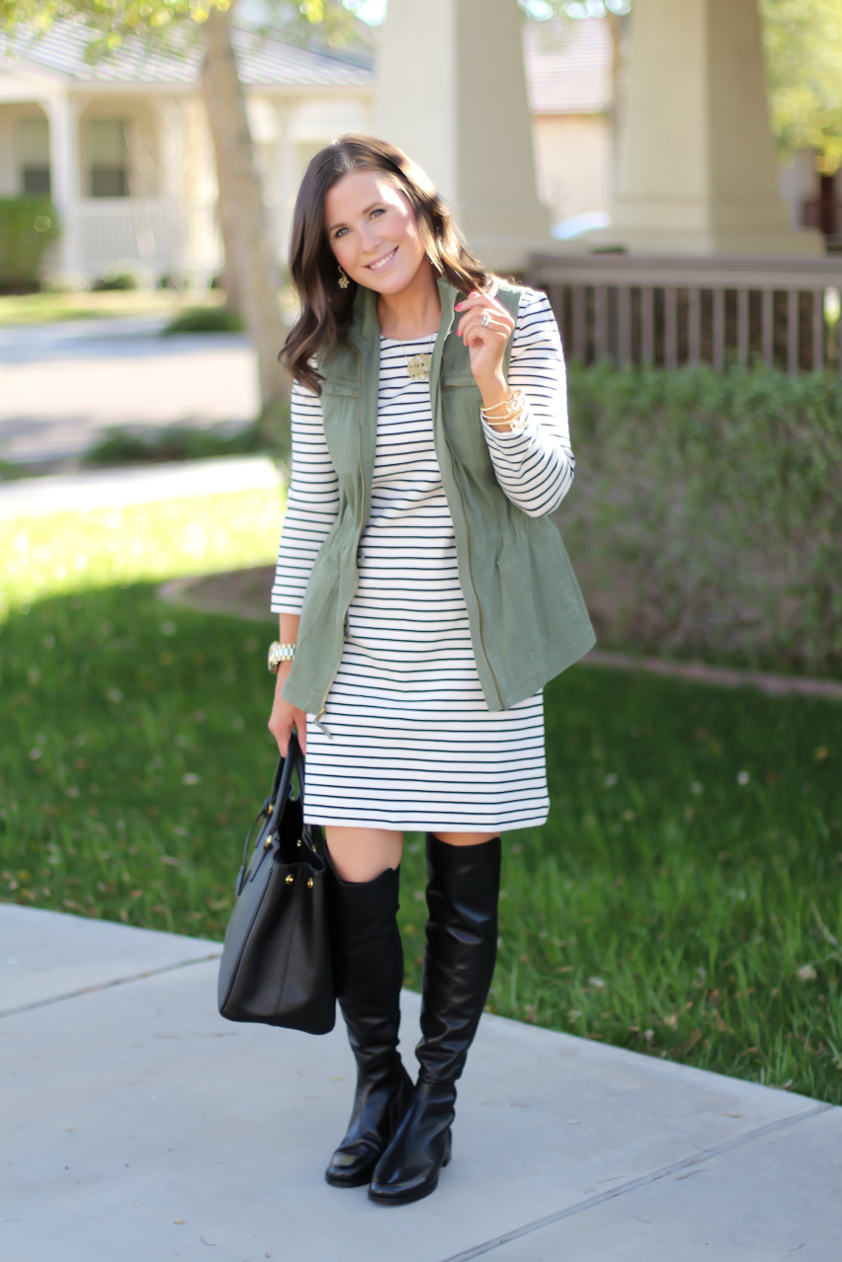 Good morning, all!
A week or so ago, I snapped a quick photo of this vest in an Insta update if only to share this cute little piece that I grabbed from Target.  They also make a jacket, too!
I layered it over a cute 3/4 sleeve dress that is pretty perfect for both fall, spring, and even winter.  It's a slightly thicker cotton with a little bit of stretch to keep things comfortable.
Finally, I haven't had too many opportunities to wear these beautiful boots I got over Christmas break but let me know you something, they are pretty much all they're cracked up to be…  After all the moving, packing and unpacking, I spent most of the chilly days that were left in these past two months wearing workout clothes…and pj's.
For the boots,  make sure you size down at least one half size.  I'm wearing a 7.5 and I always take an 8.  
Have a great day, everyone!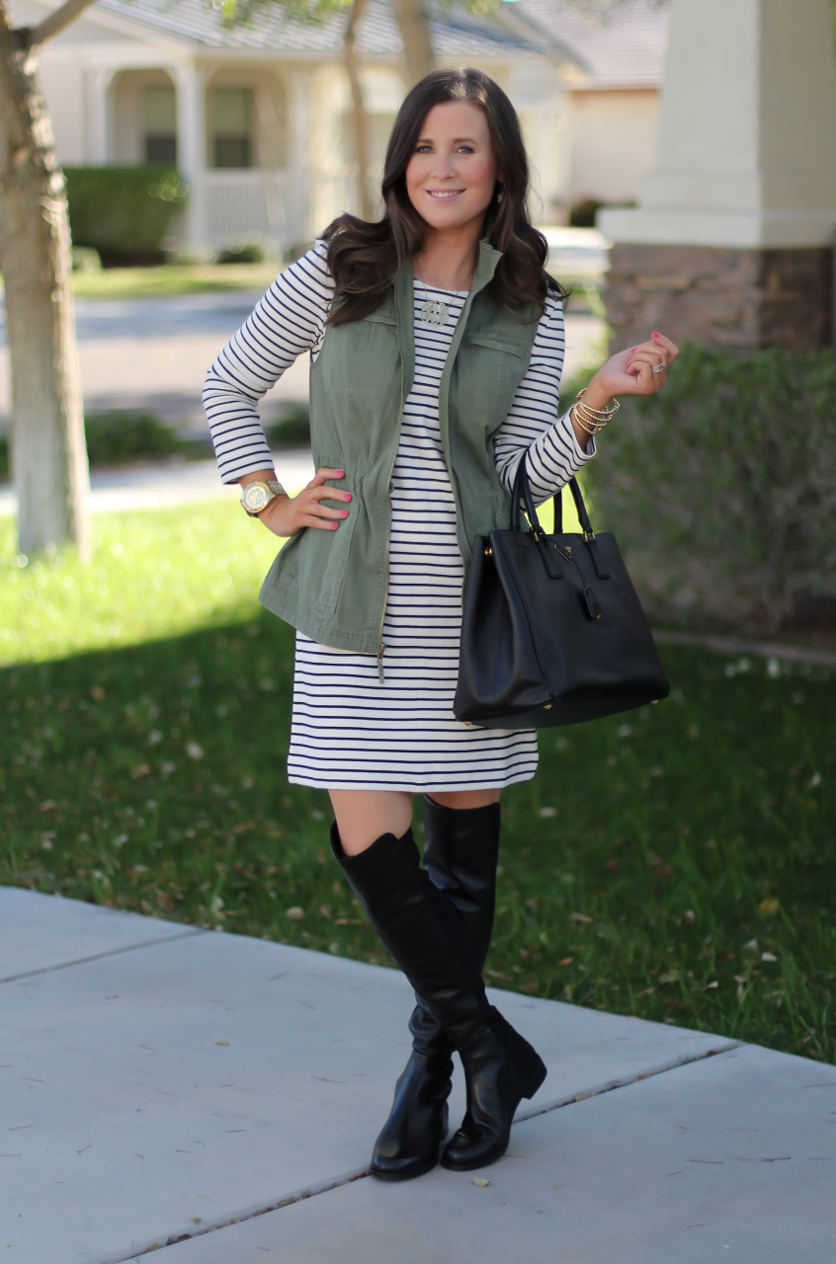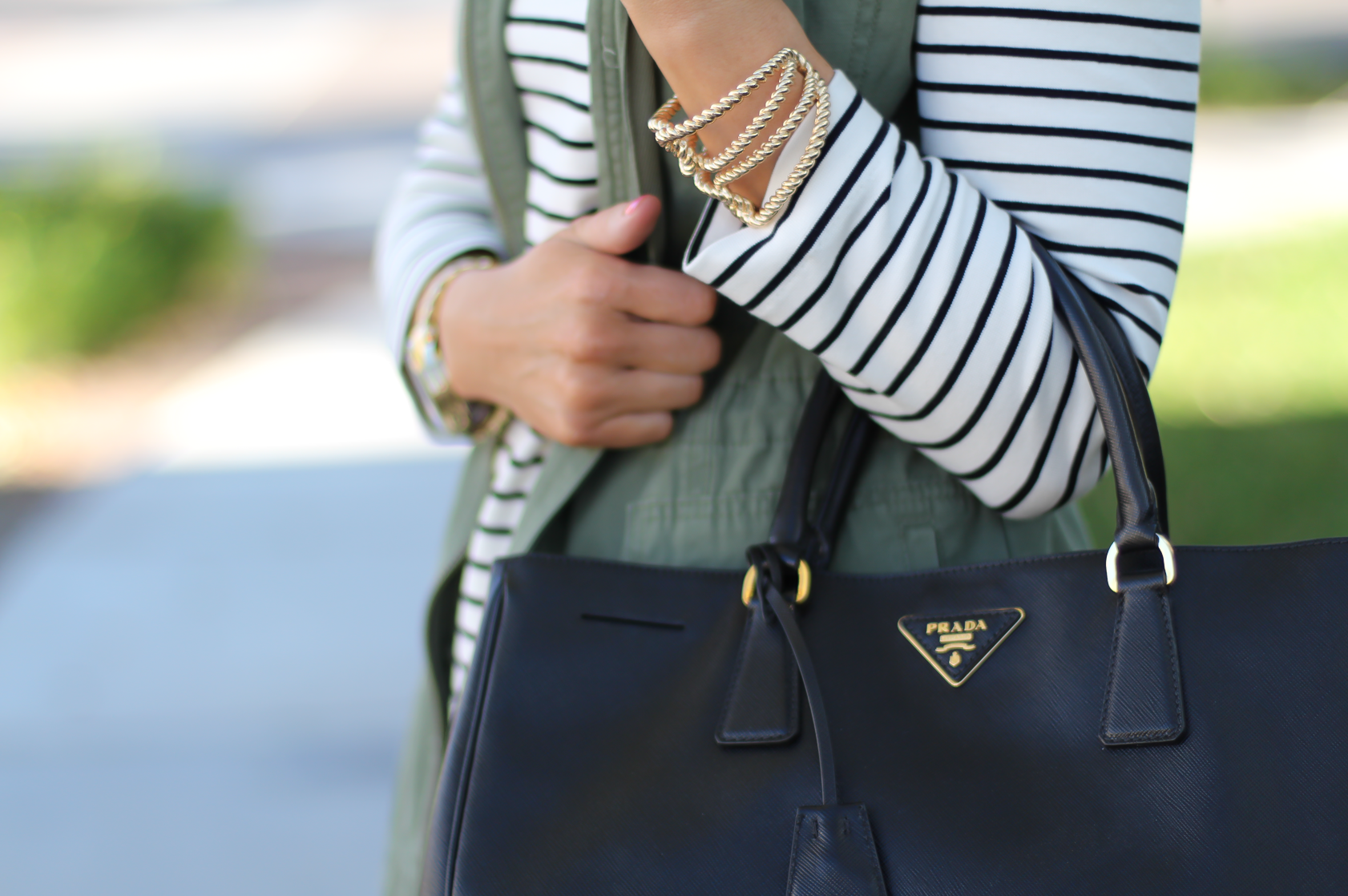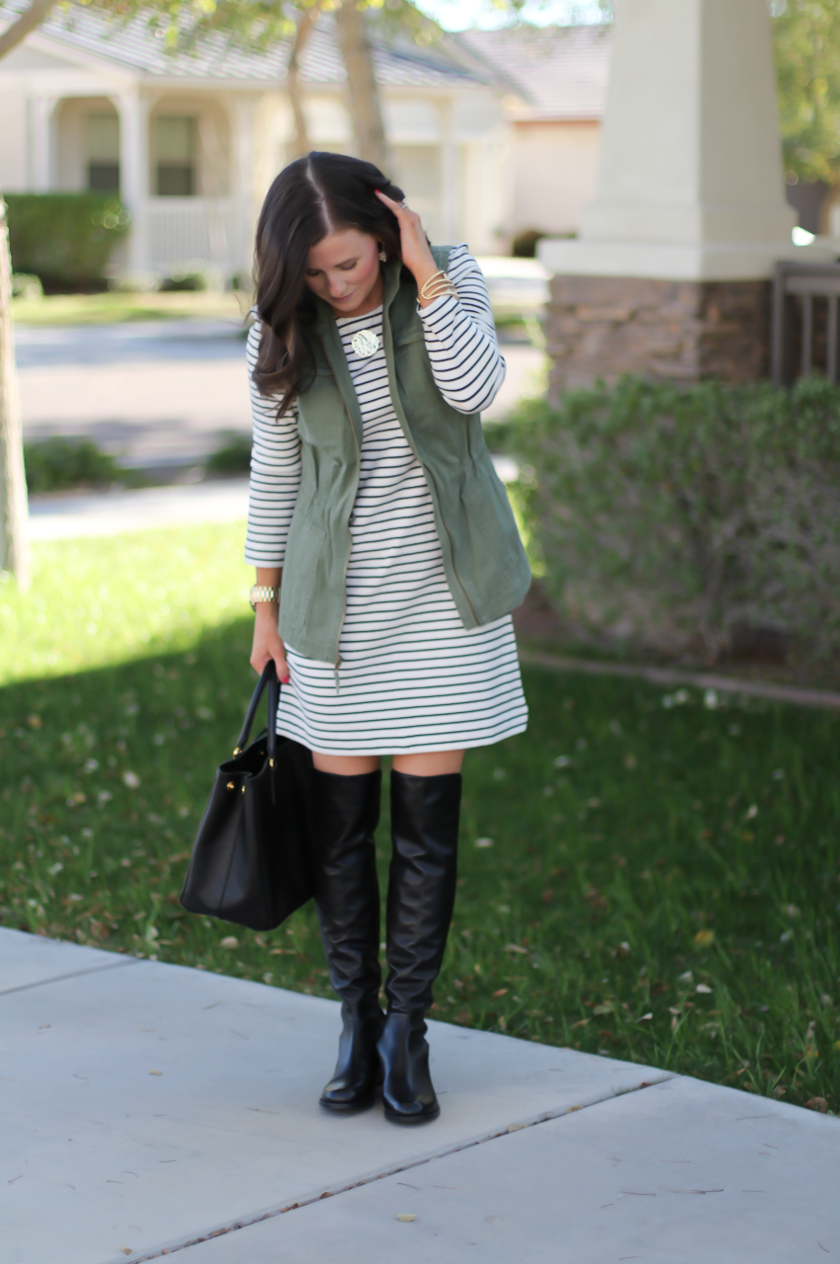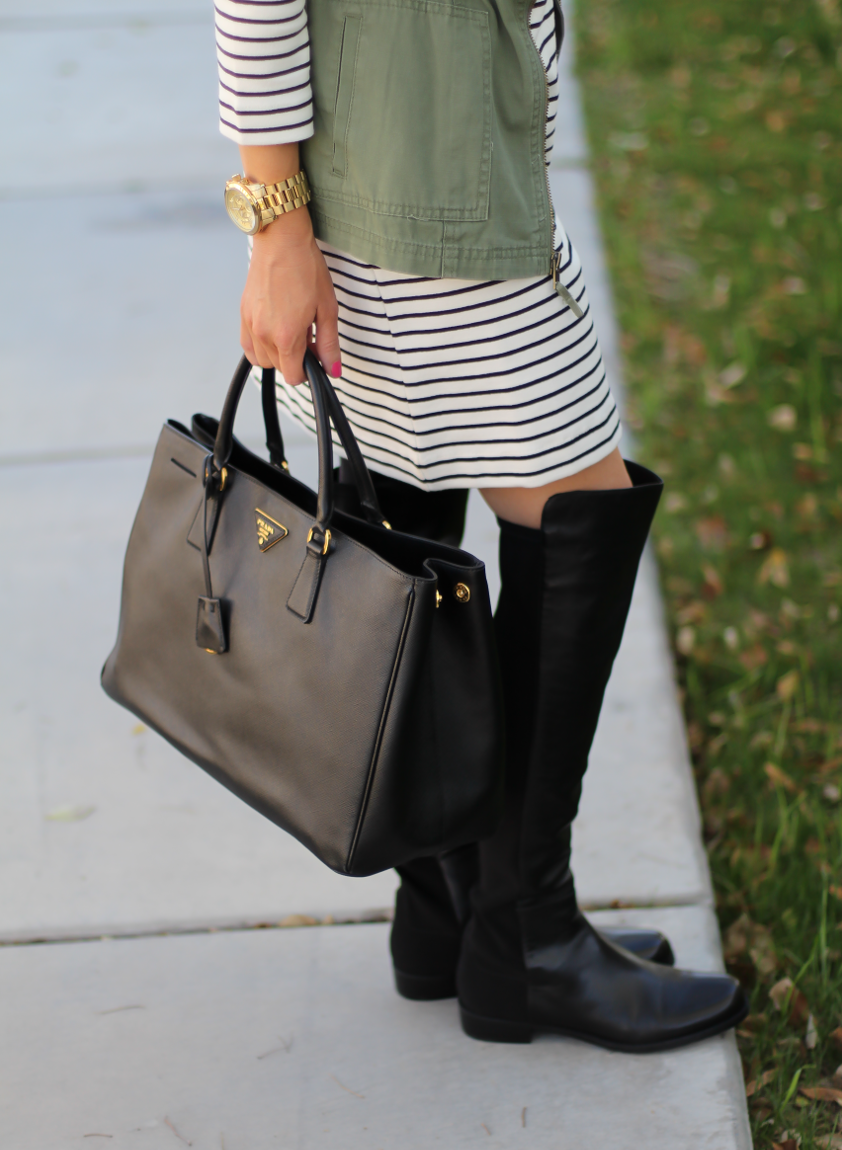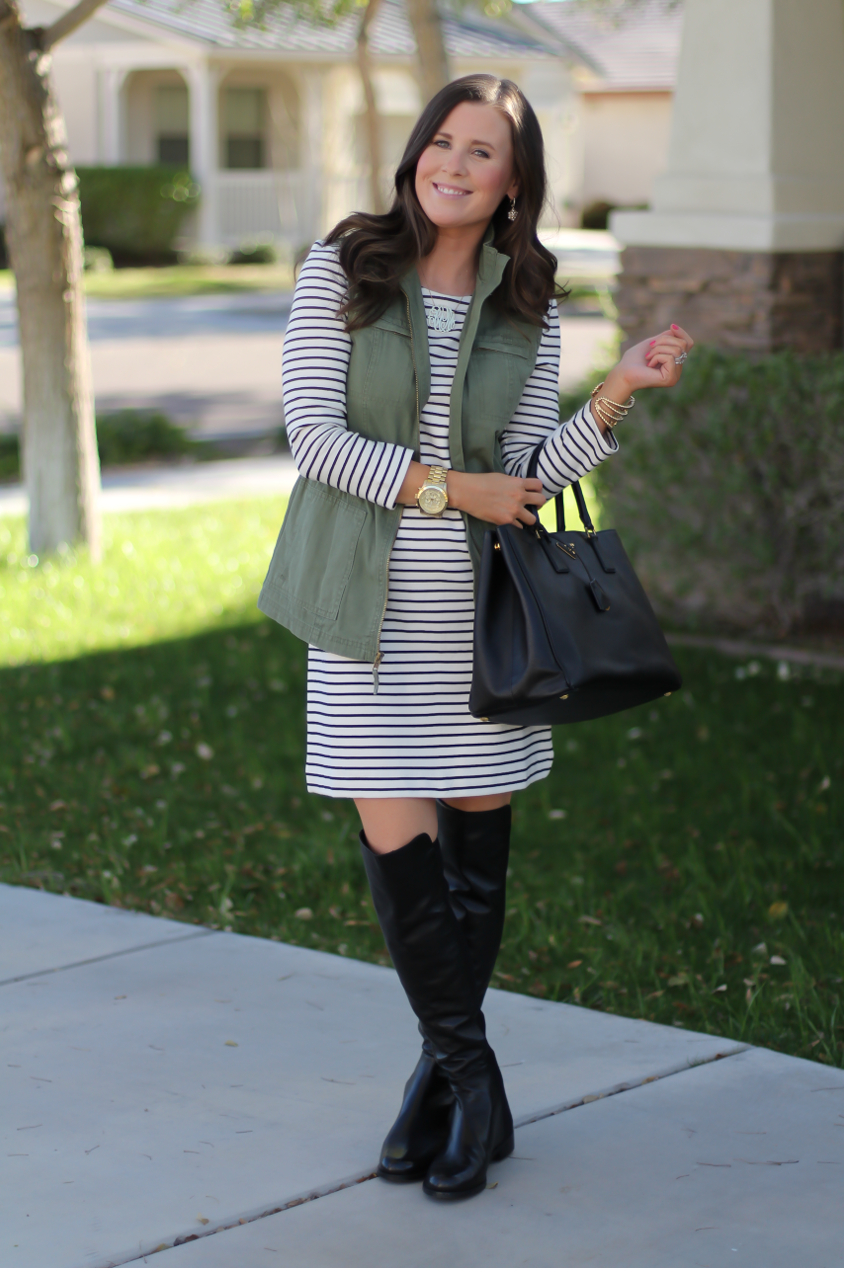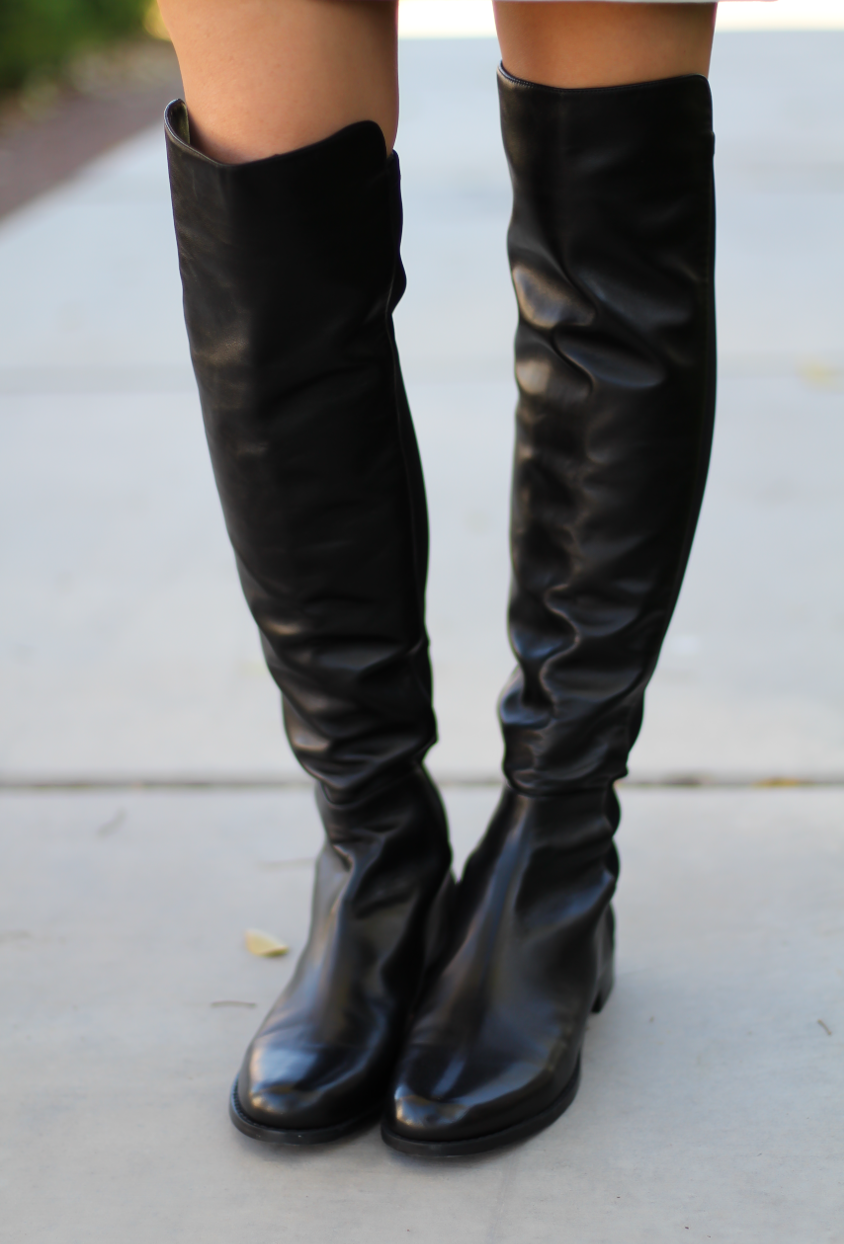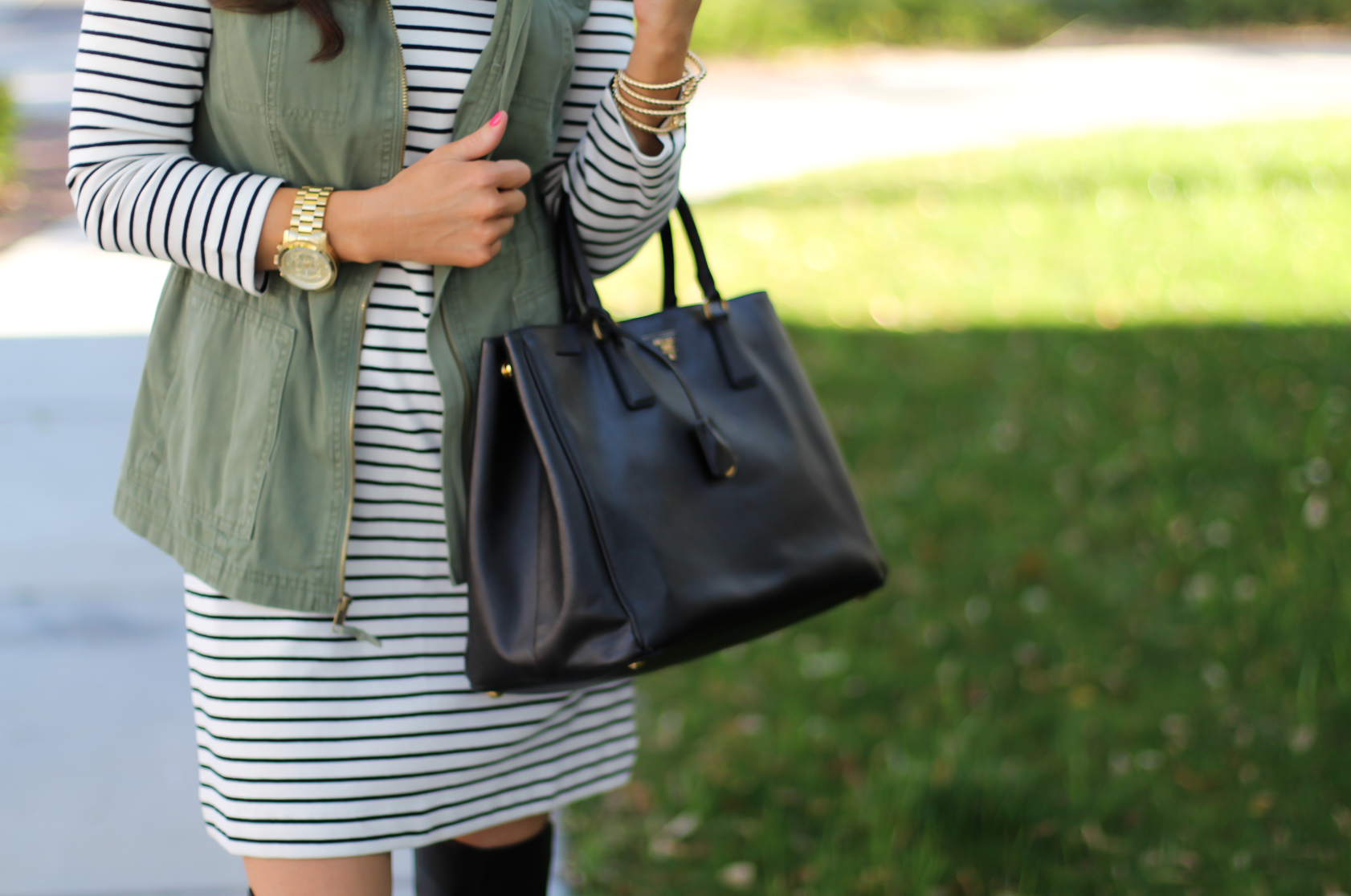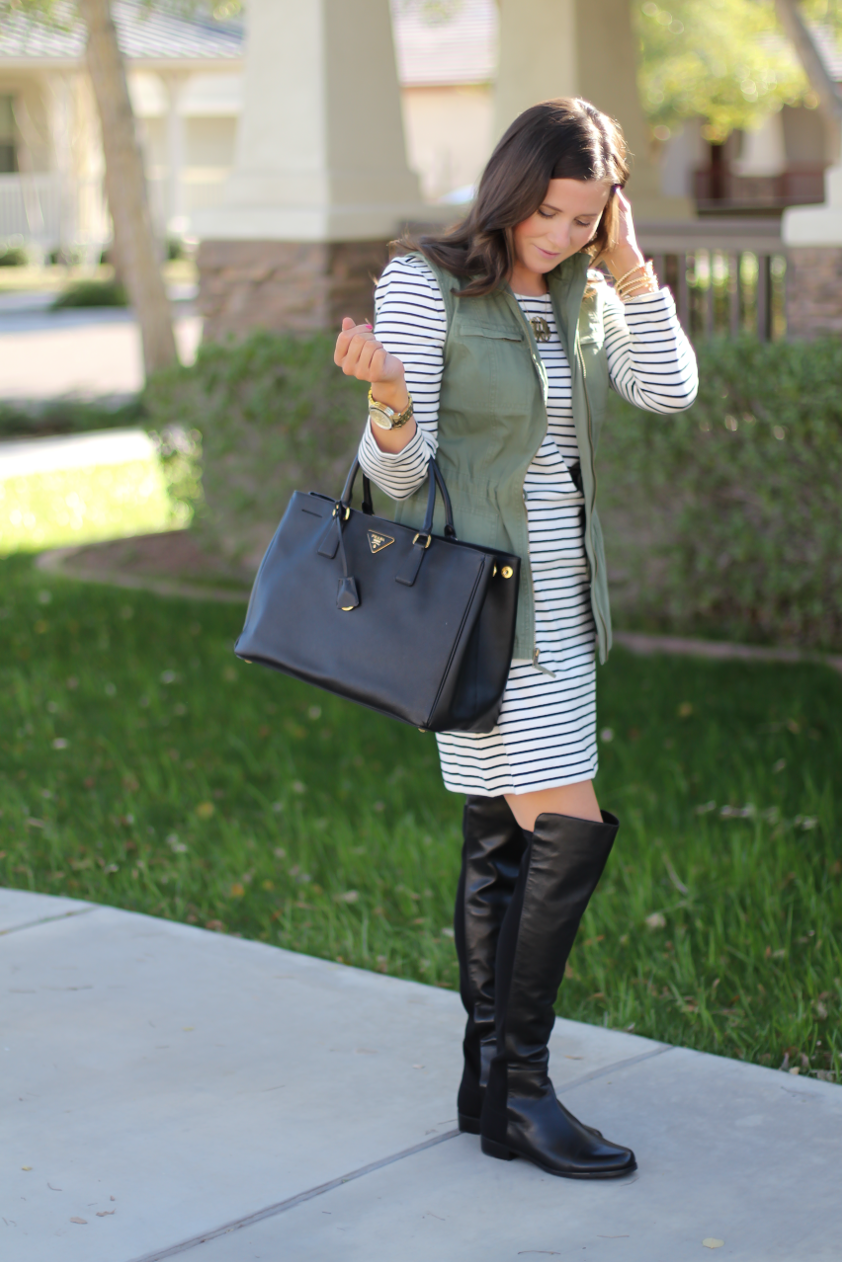 J.Crew Factory : Dress (TTS – I'm wearing an XS) |  Target : Vest, also comes in a Jacket (TTS – I took an XS)  |  Stuart Weitzman : Boots (Size DOWN a half size), try these, these, these  |  Prada : Saffiano Lux Tote, similar here, here, here, here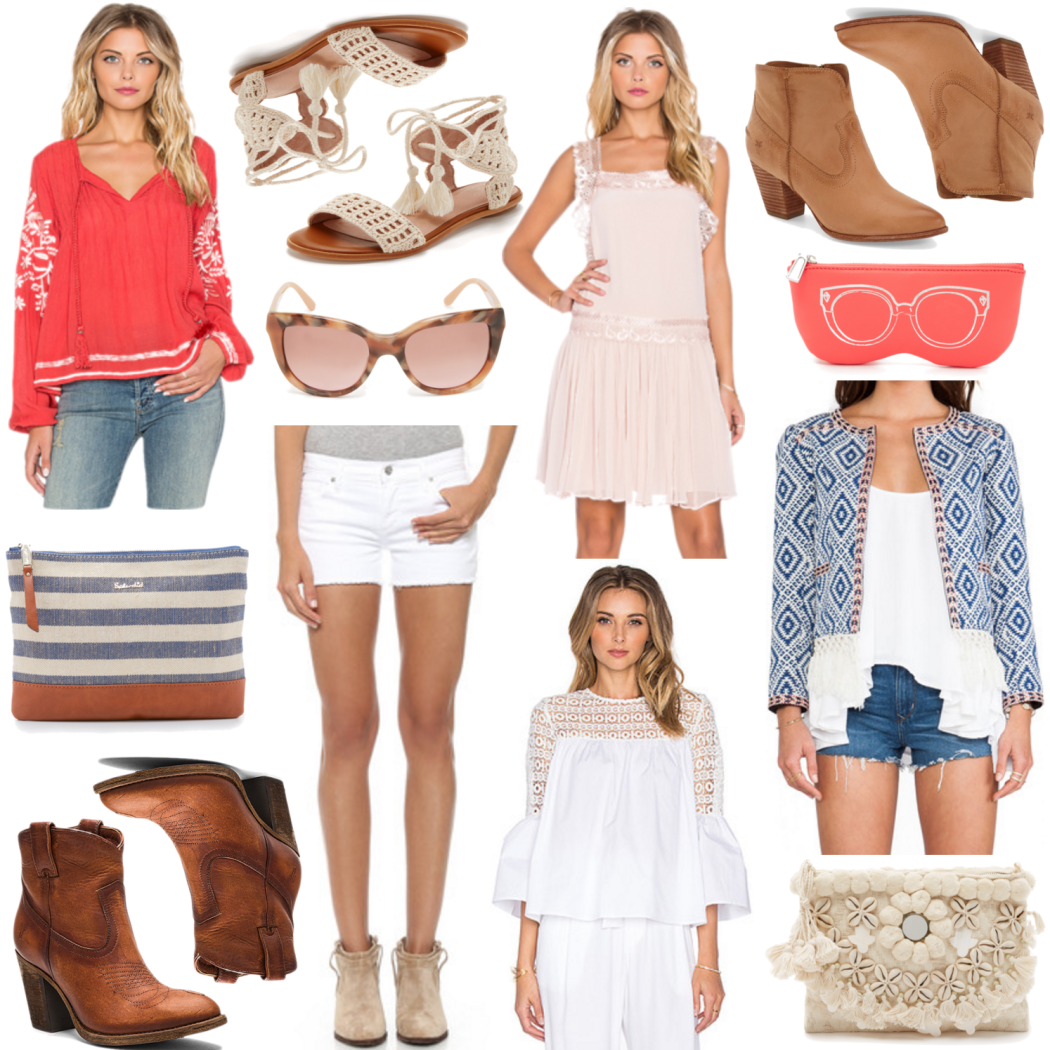 Rose Blouse  |  Crochet Sandals  |  Blush Dress  |  Tan Booties
Blush Lens Sunglasses  |  Sunglass Case
Striped Pouch  |  White Denim Cutoff Shorts, in Medium Wash  |  Blue Fringe Jacket 
Cognac Booties  |  White Bell Sleeve Blouse  |  Ivory Cluch