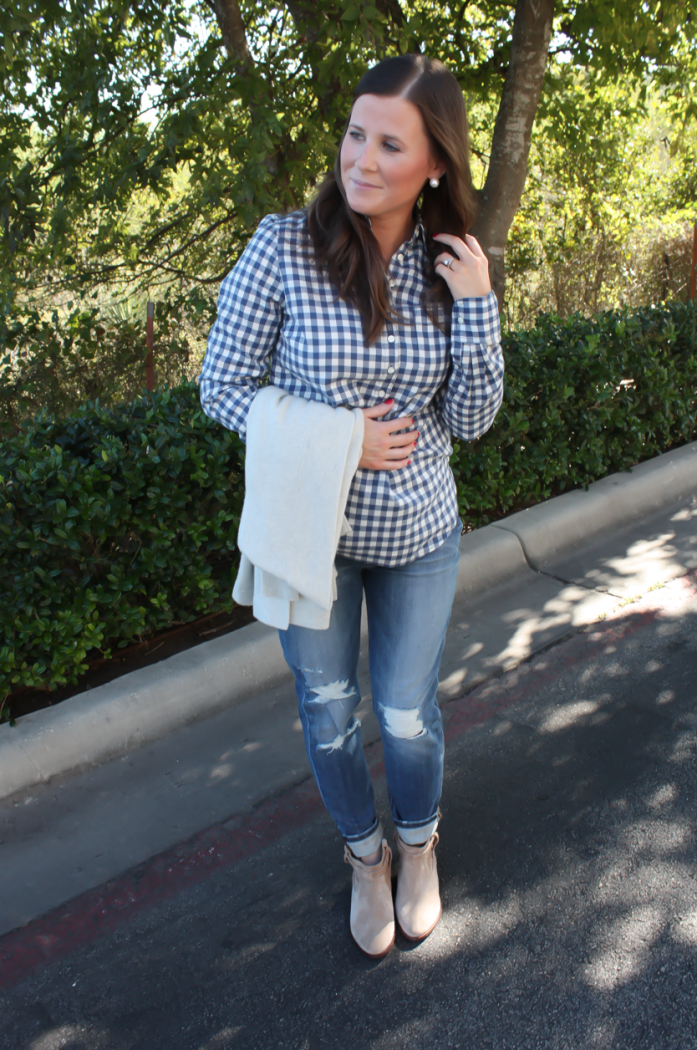 Kind of feeling all kinds of casual this week on The Northeast Girl since we're living out of suitcases!  Also – Texas and I have different ideas of what fall feels like…  So, sometimes I just need my jeans and a comfortable top!  #amiright
We're really enjoying this week in San Antonio spending time with Curt and enjoying the sites!  We just love following him whenever we can and I know I've said this about a million times already but, seriously, I'm really going to miss our time on the team when we pack it on up and head out.  What a fun 3 years this has been…
Anyway, can you guys believe it's almost November?!  What the what?!  Bananas.
Have a fab Thursday, all!  Thanks for visiting!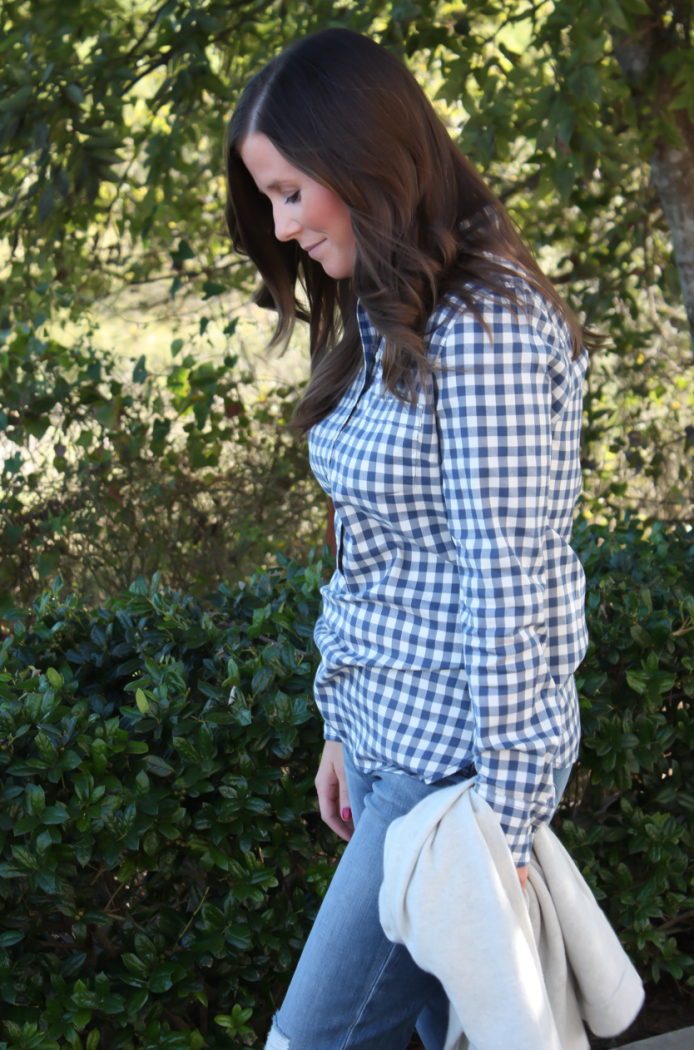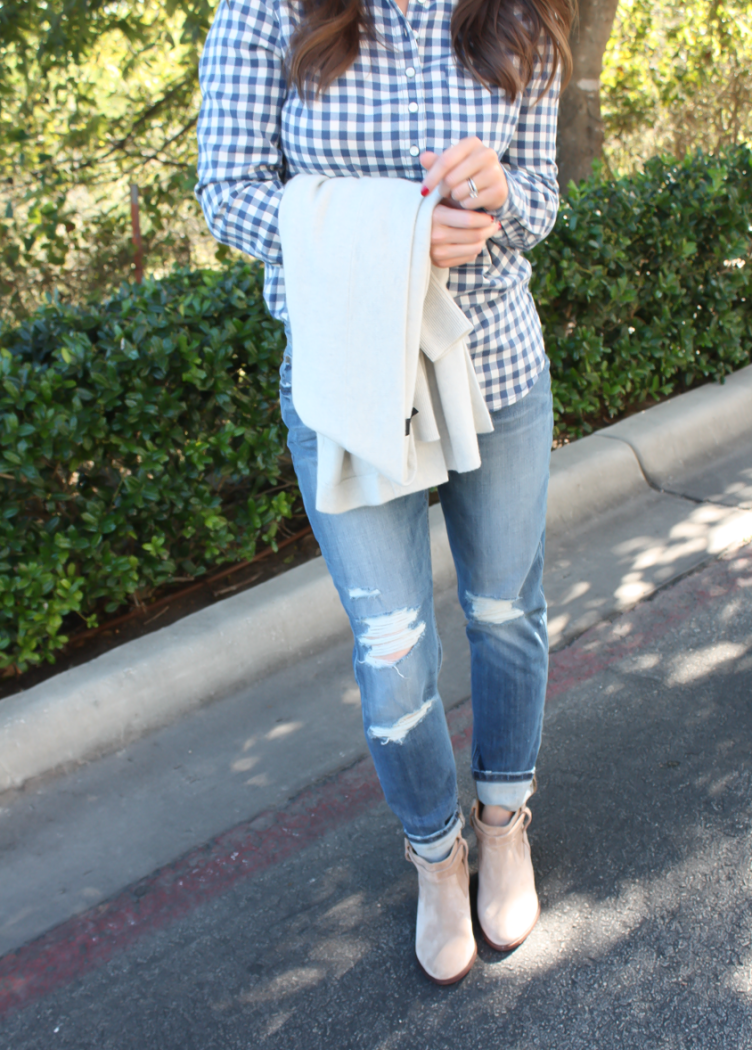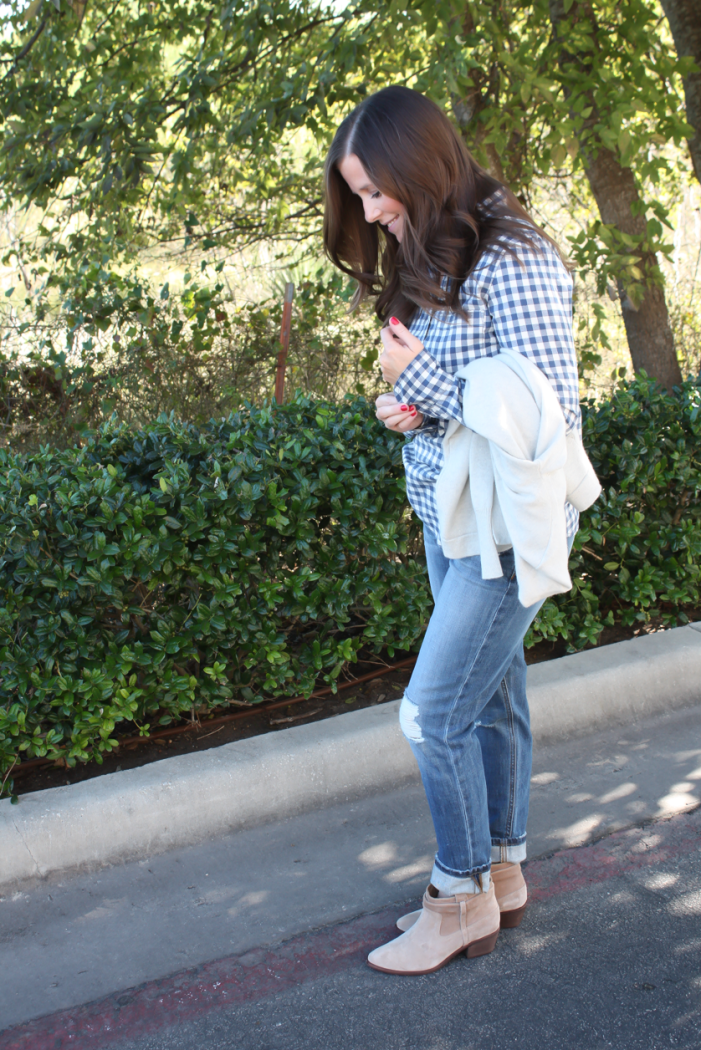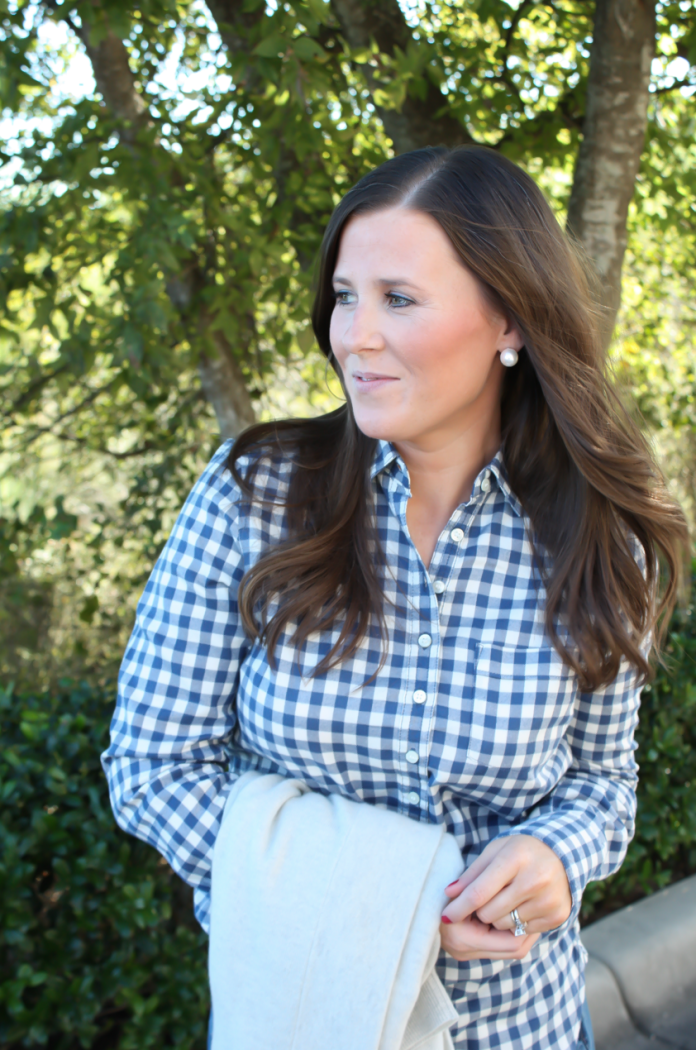 J.Crew Factory : Shirt  |  Joe's Jeans : Boyfriend Jeans (color : Maxine)  |  J.Crew : Cardigan  |  Joie : Booties
Just a few more days to take advantage of my sweet Rodan and Fields skincare deals, too!  20% off OR a free jar of eye cream (best selling, $60 value, sold out THREE TIMES this year!) for all my Preferred Customers!  
Get the details HERE (at the bottom of the post!) or shoot me an email for more information!  
Expires : October 31, midnight.