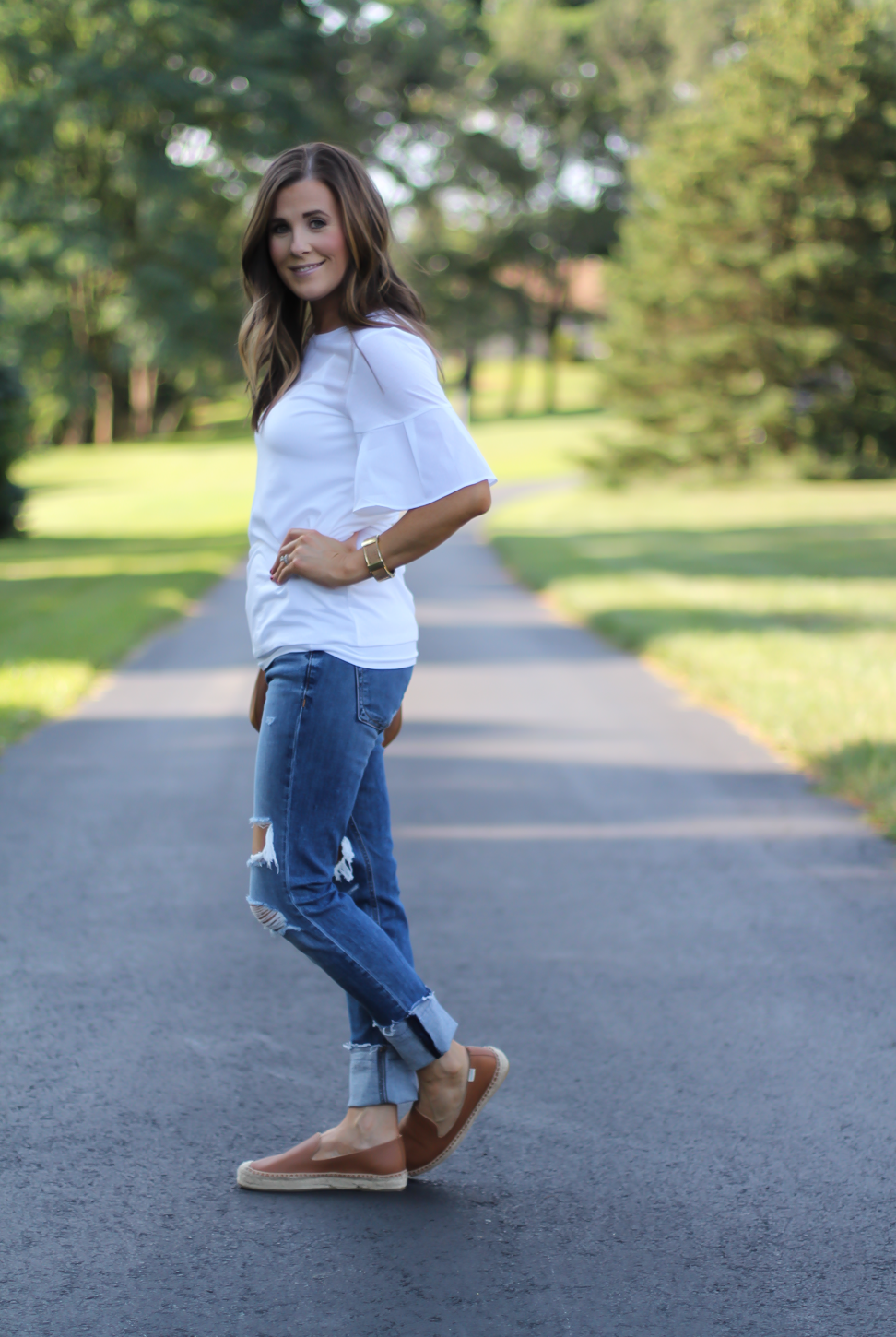 Are you loving the bell sleeve in this cute white tee as much as I am?!  I'm excited that I'm finding some really great alternatives to basic tees lately!
An ever-so-slightly generous fit, this mixed media tee (the bell sleeve is a more of a thin blouse material and the rest of the tee is a super soft knit) really gave me some serious heart-eyes.  I did iron the sleeves before I wore them and it makes them fall much nicer than when I tried it on in the store, so keep that in mind.  It's also slightly sheer and being white, I decided to wear a skinny-strap cami (thicker straps looked weird to me) and I think it was a great addition to cover up and still love the tee.
The girls and I are just days away from our return back to Arizona and while it's never fun to say goodbye, I miss Curt something awful lately.  I miss my bed, the girl's playroom, my kitchen…and just having a normal routine.  This summer has been jam packed and we're ready to get Ava back to school with my little family under one roof.
NATURALLY, right before I head back to the desert, we're expecting a ridiculous heat wave here in Pennsylvania.  Man, if only it were a cold spell to hold me over until fall arrives on the west coast!  Haha – we can't complain though, it's been beautiful here for weeks so we're really fortunate to be able to escape the heat when we can so I won't complain.
Have a great day, everyone!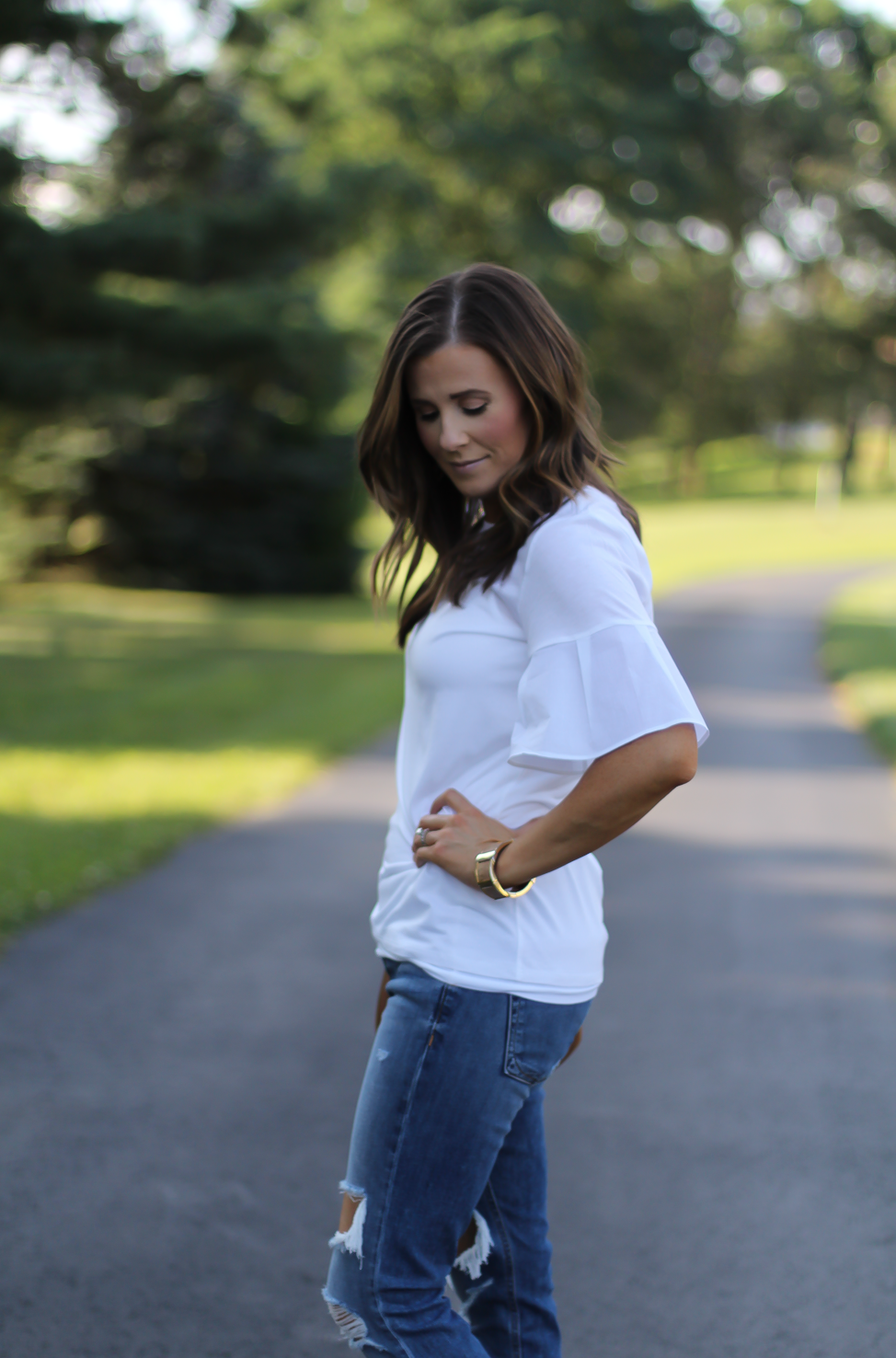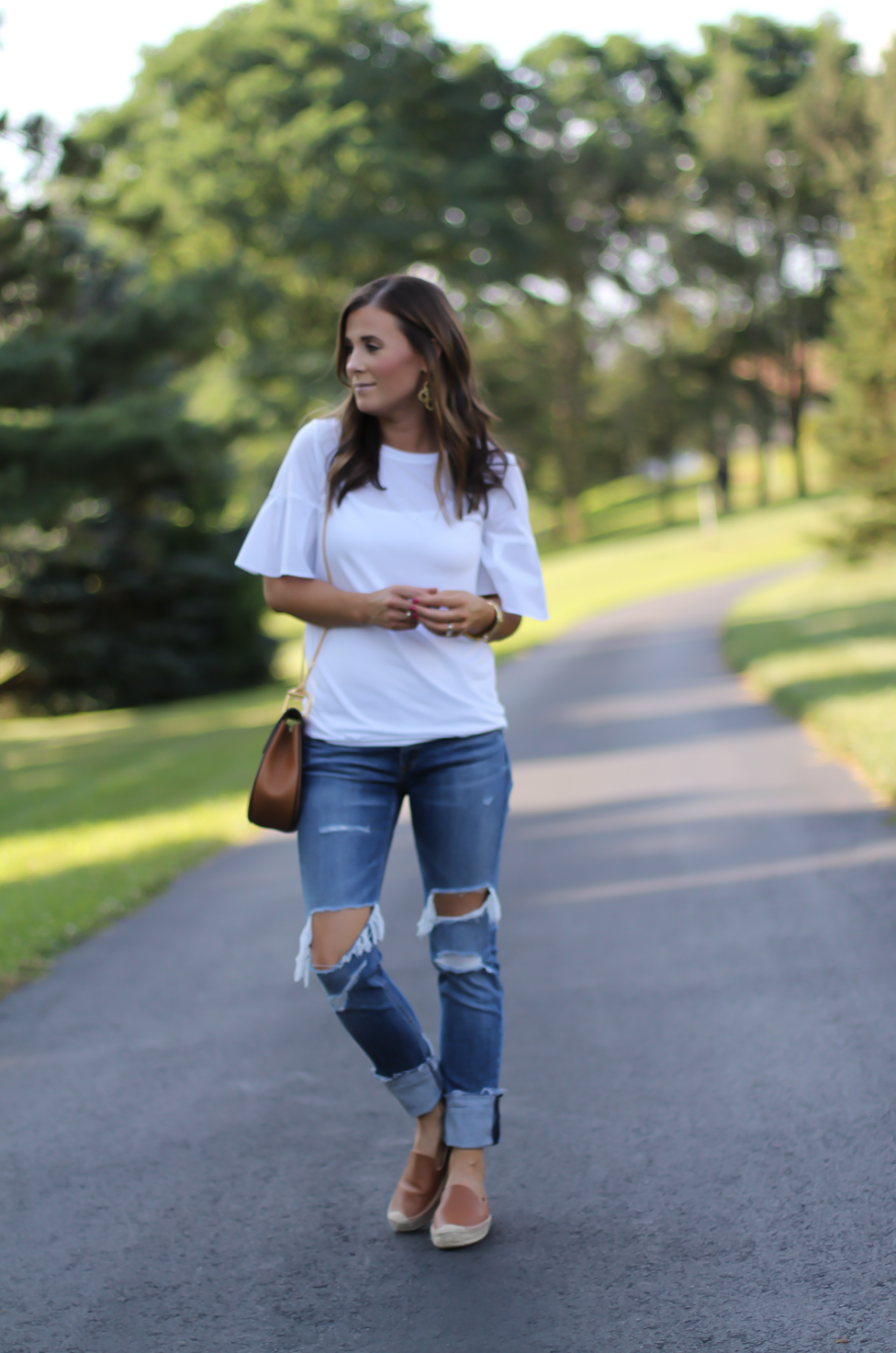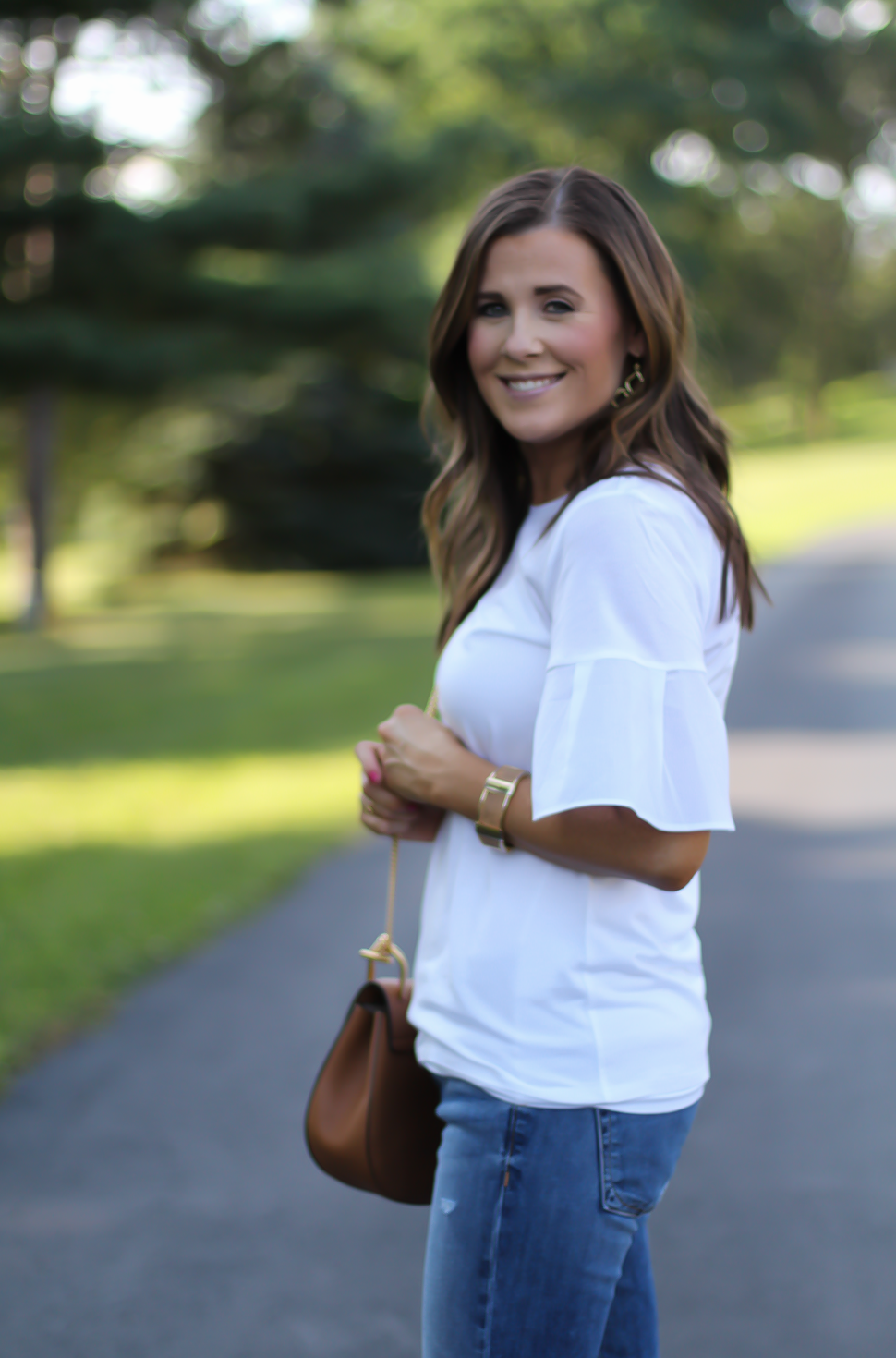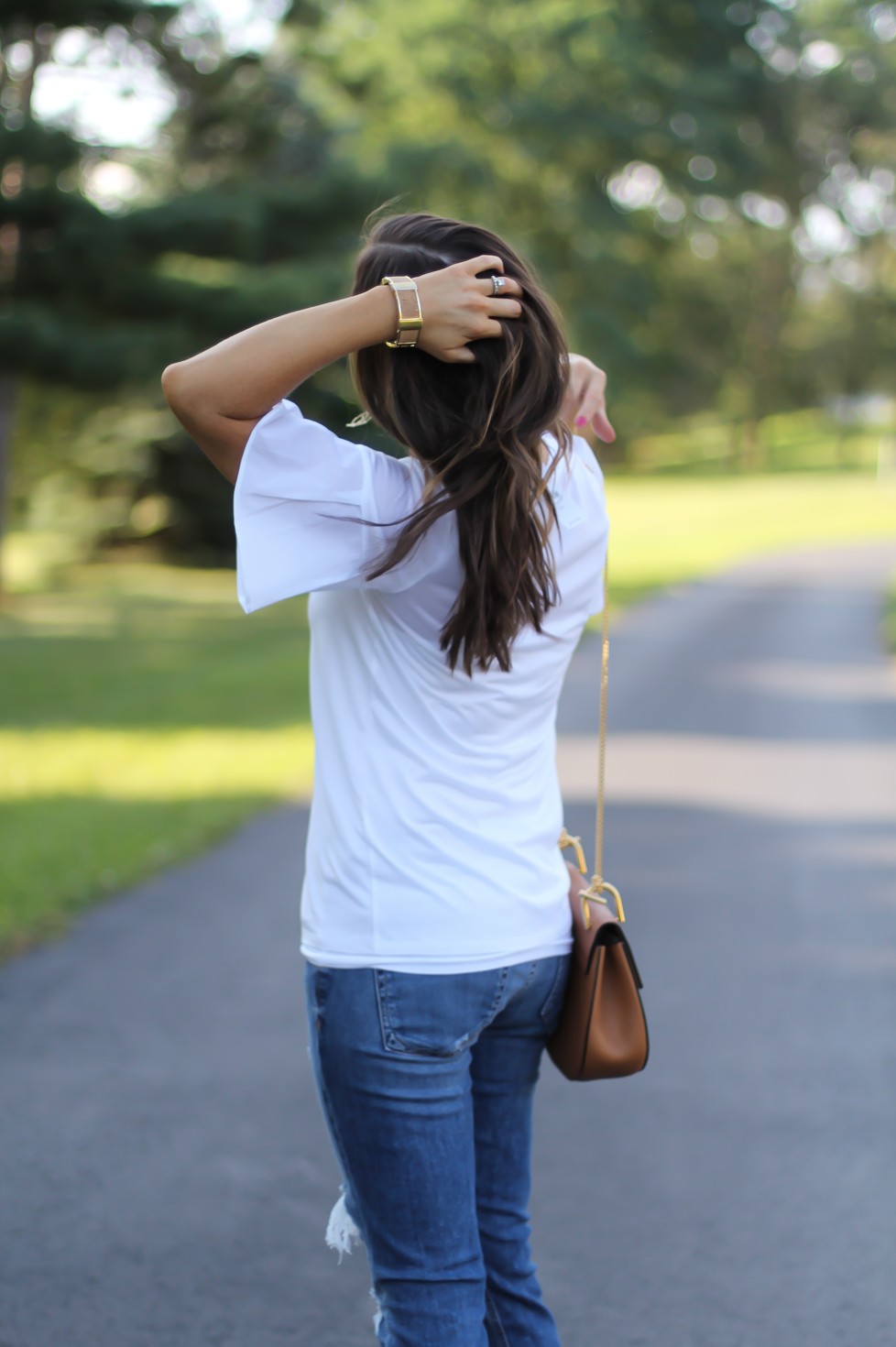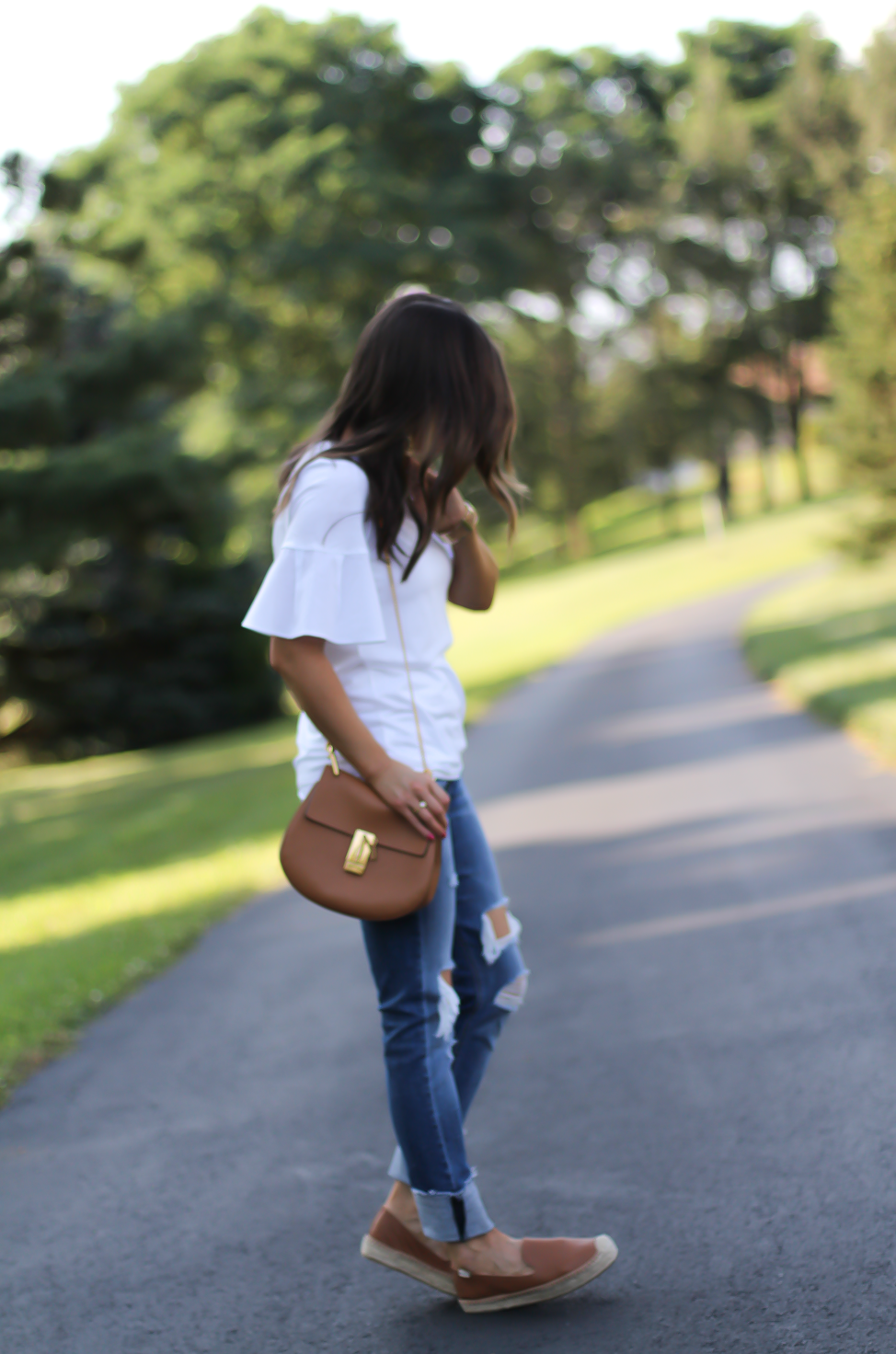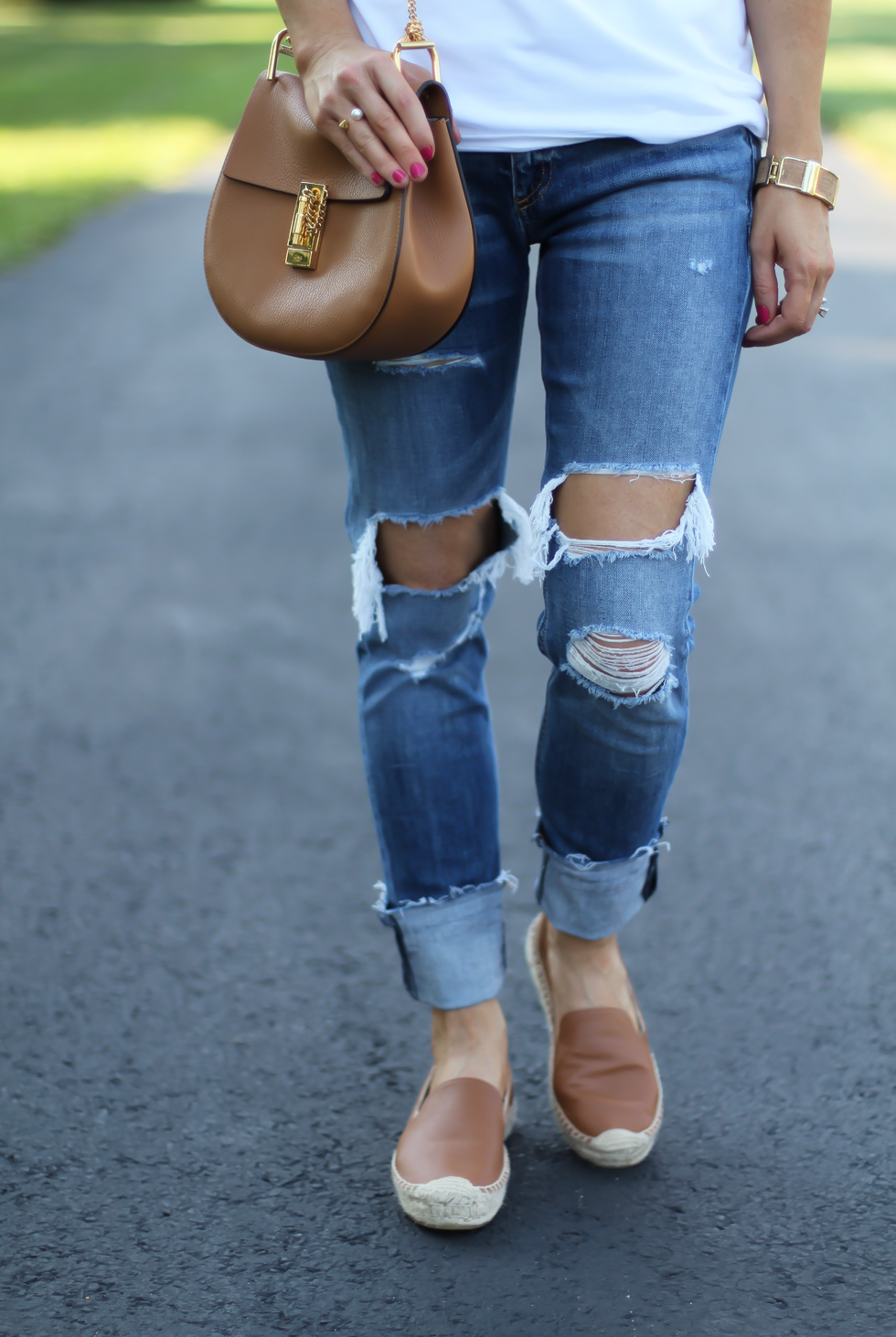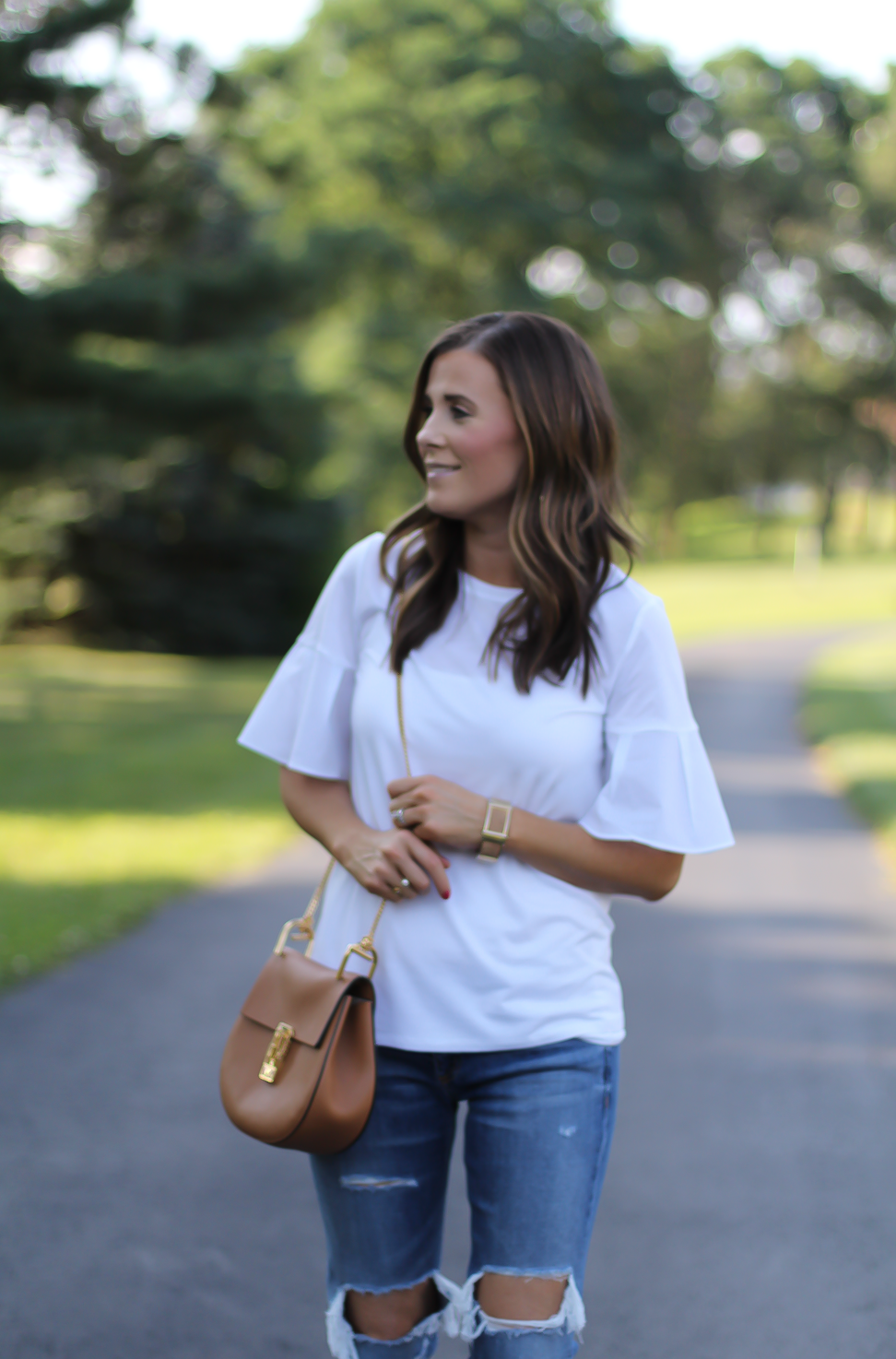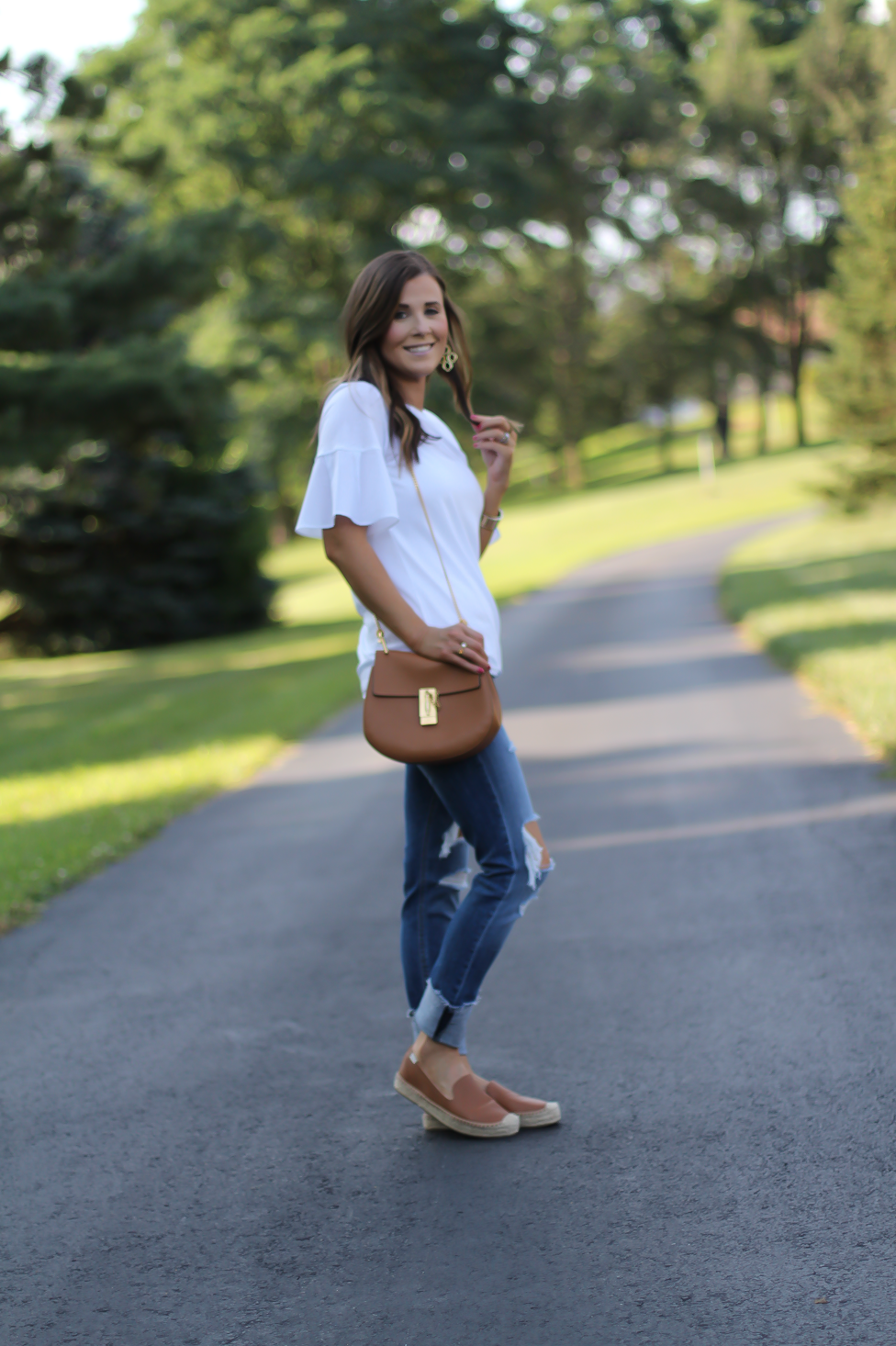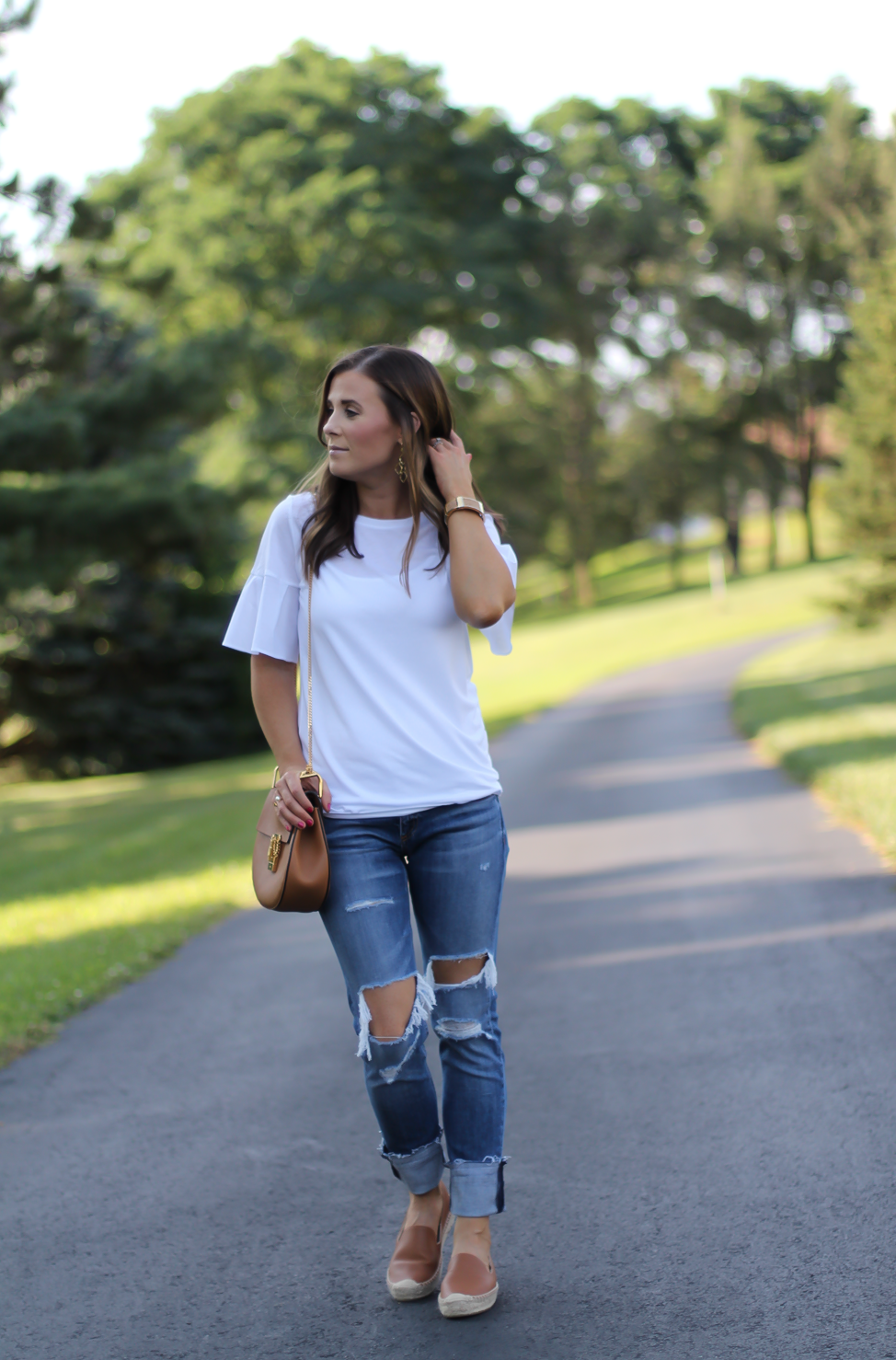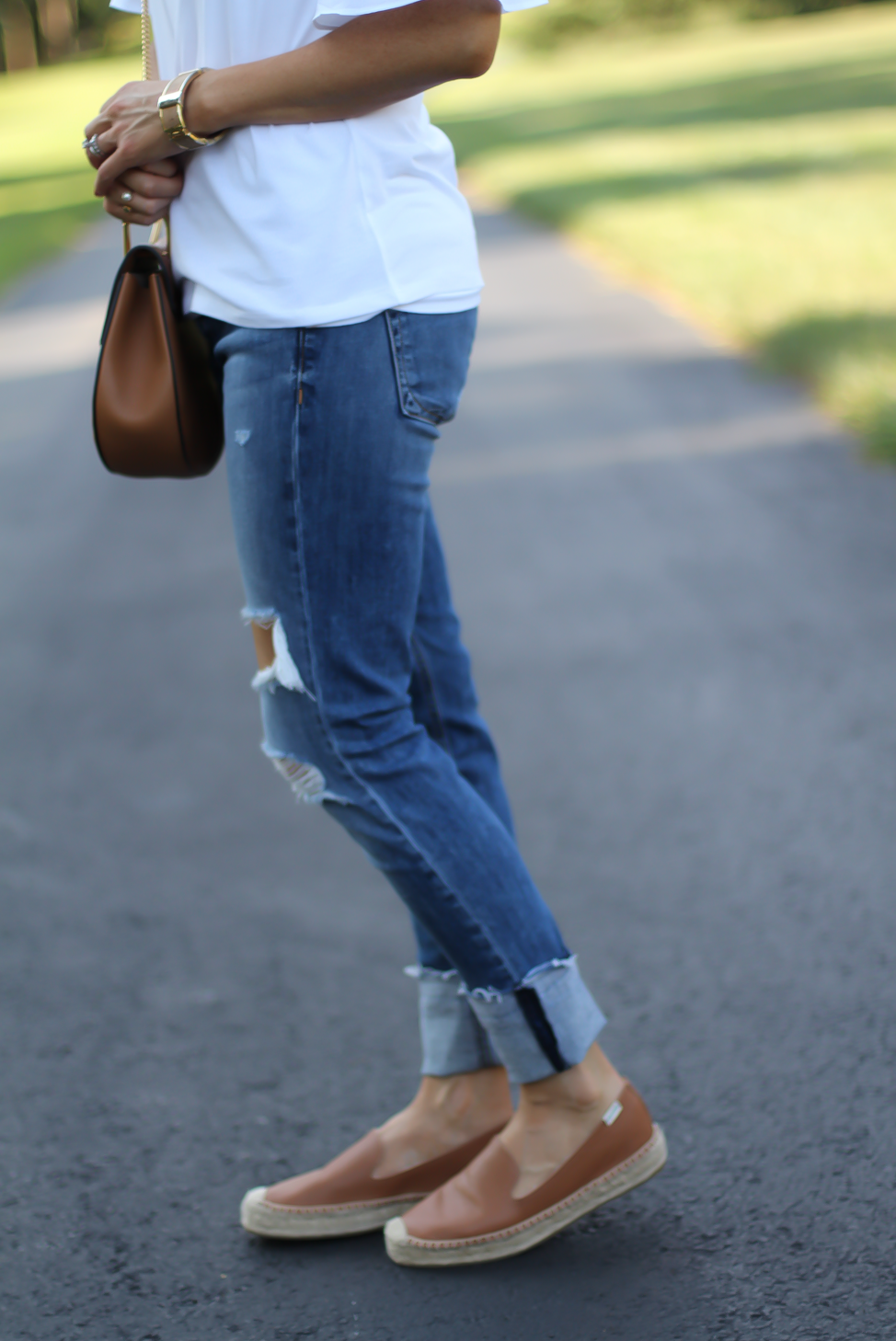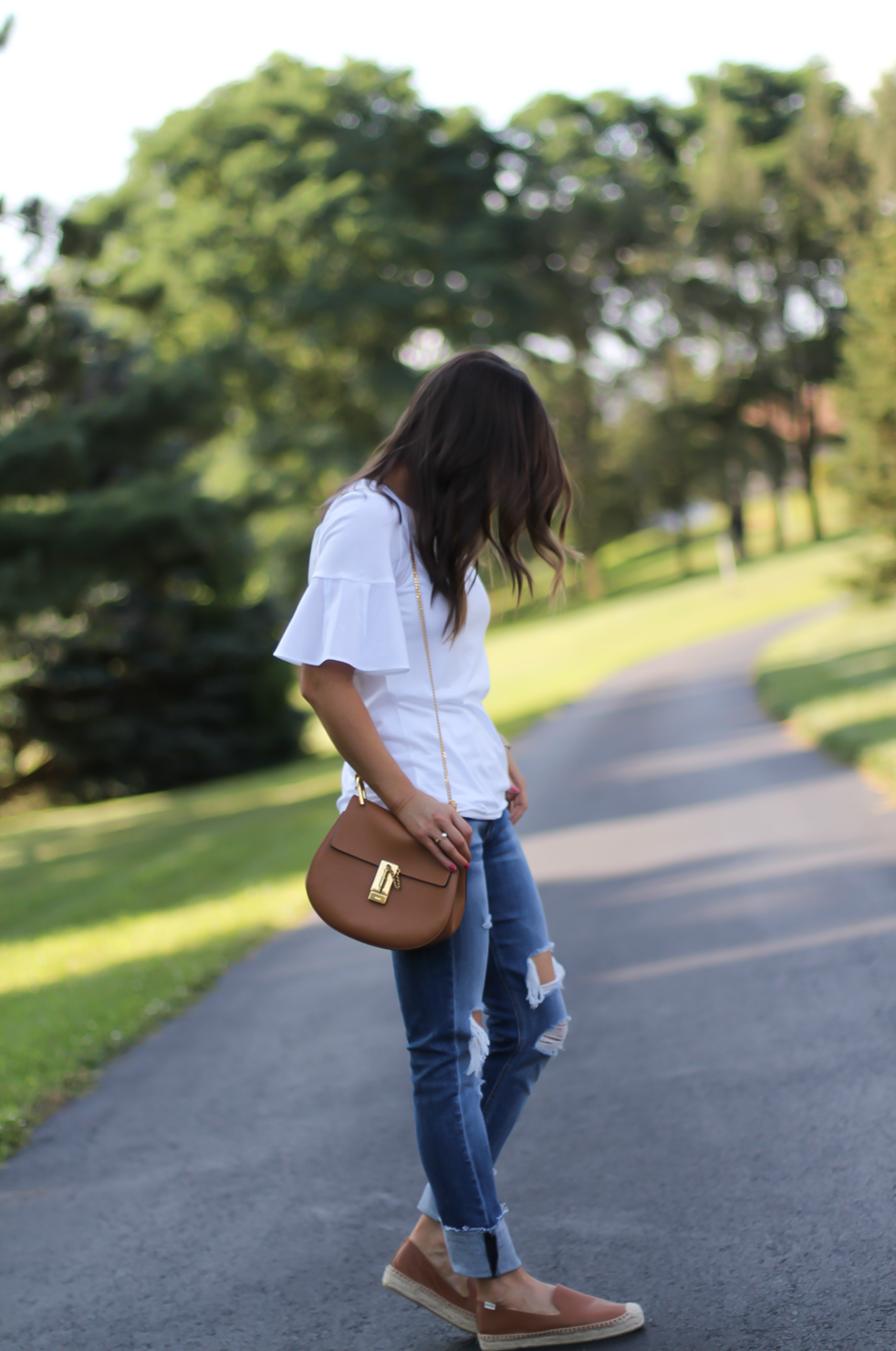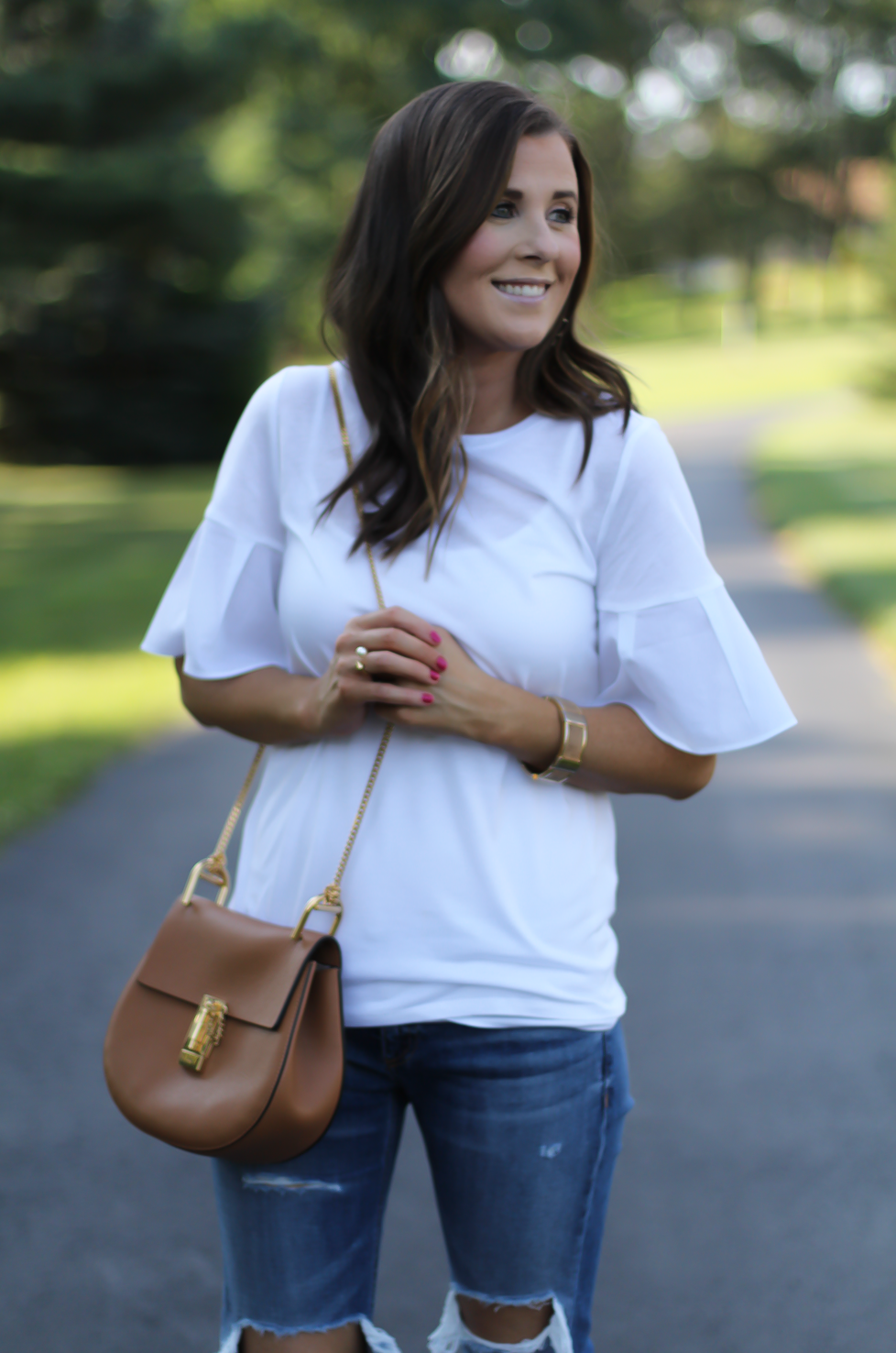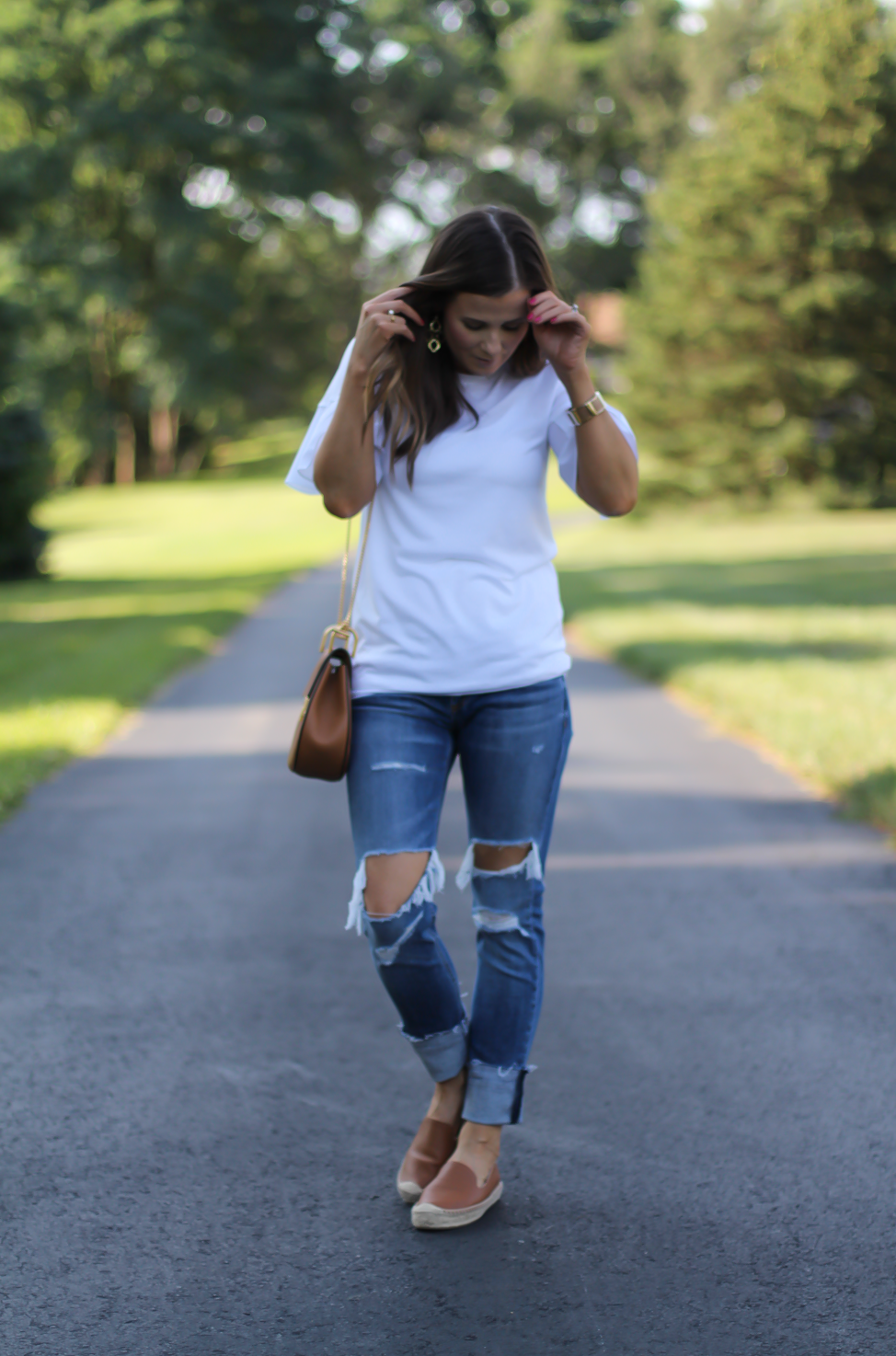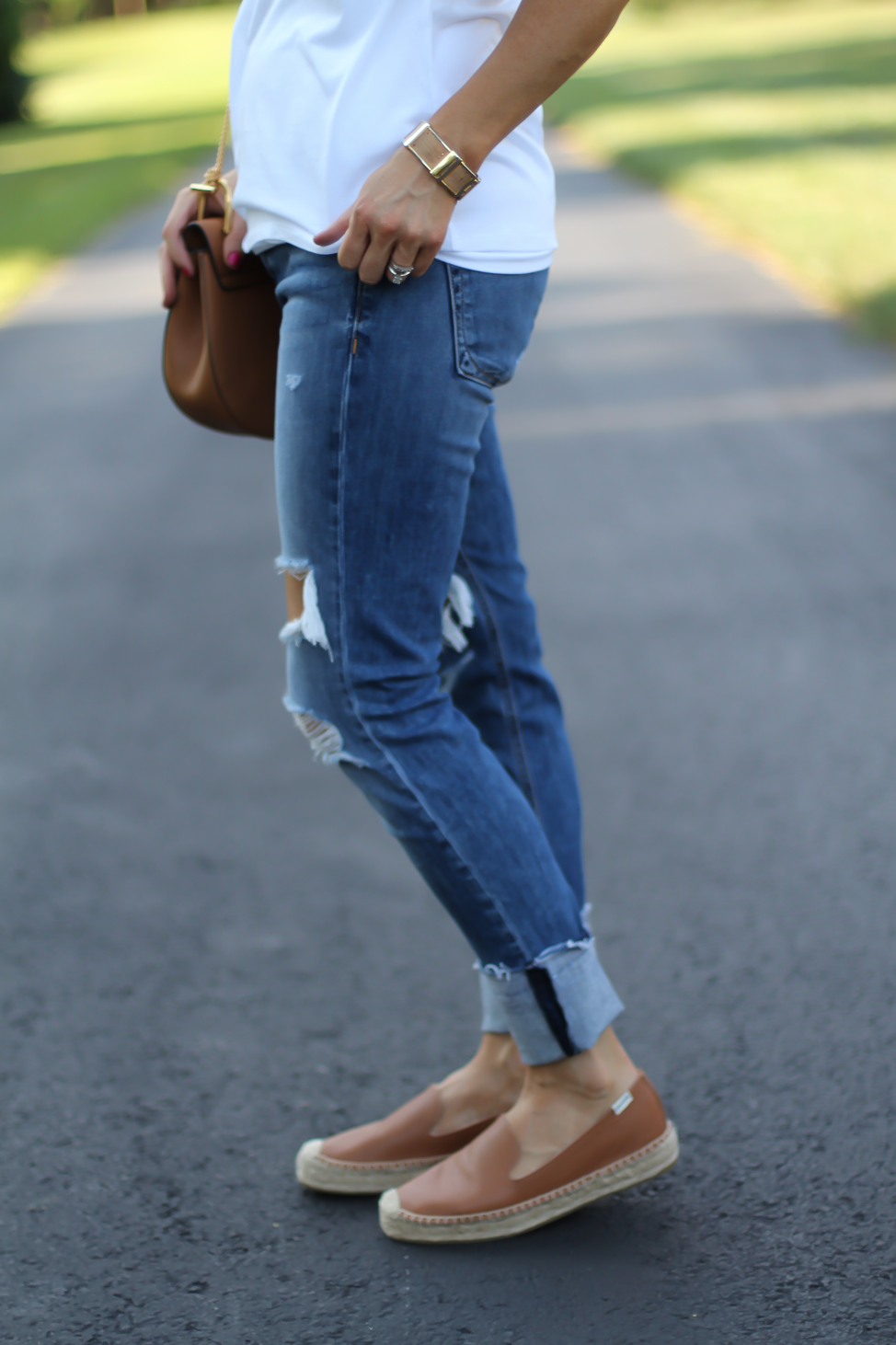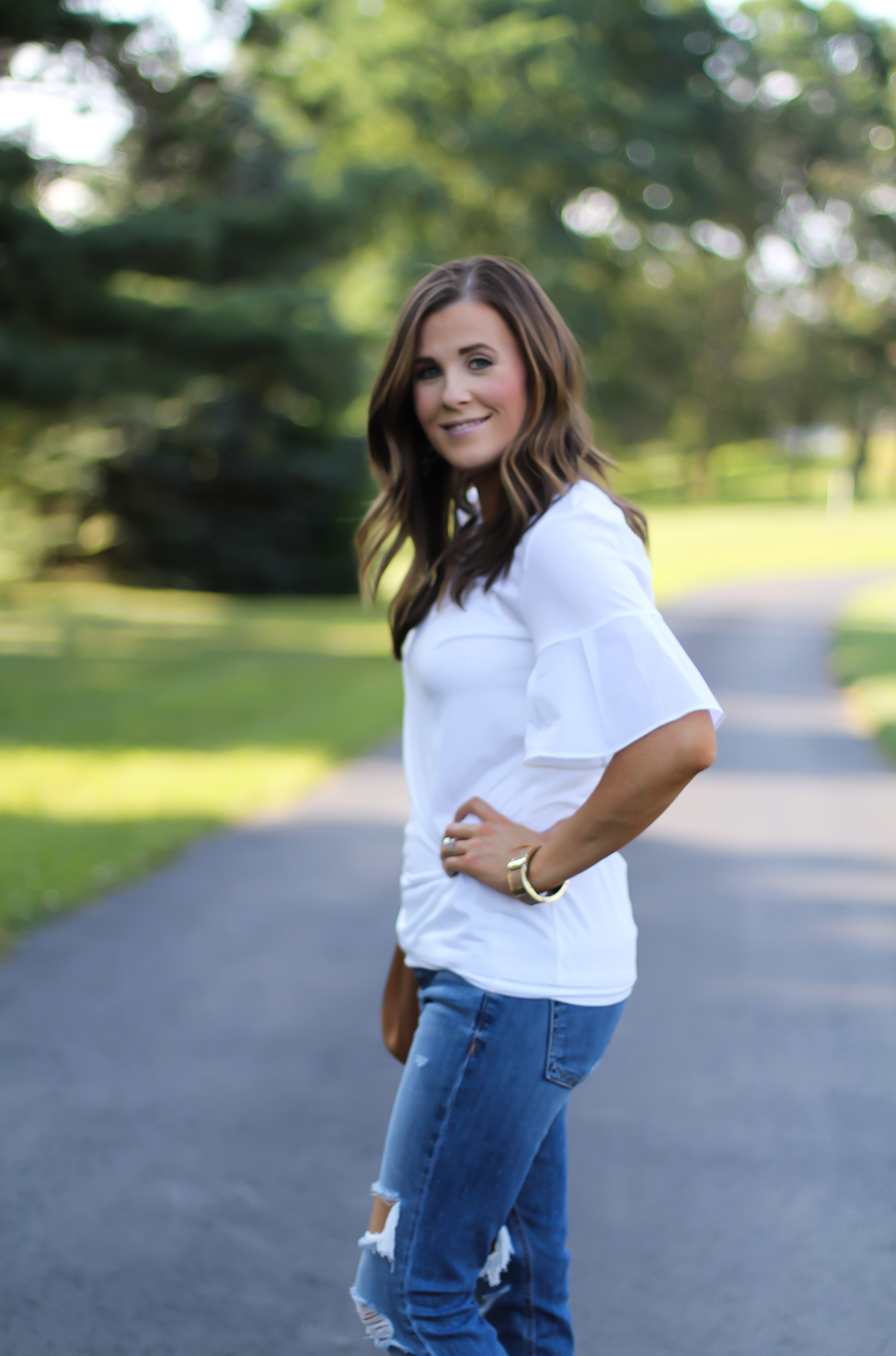 Loft : Tee (I'm wearing an XS) Currently 30% off and comes in 3 colors!  |  Banana Republic : Camisole  |  Rag & Bone : Jeans (TTS, the waist is slightly bigger here but if I sized down, the legs are too tight), similar style here, here  |  Soludos : Espadrilles  |  Chloe : Bag, similar here, here  | Stella & Dot : Earrings, order here
And a little "Now and Later" style inspiration down below!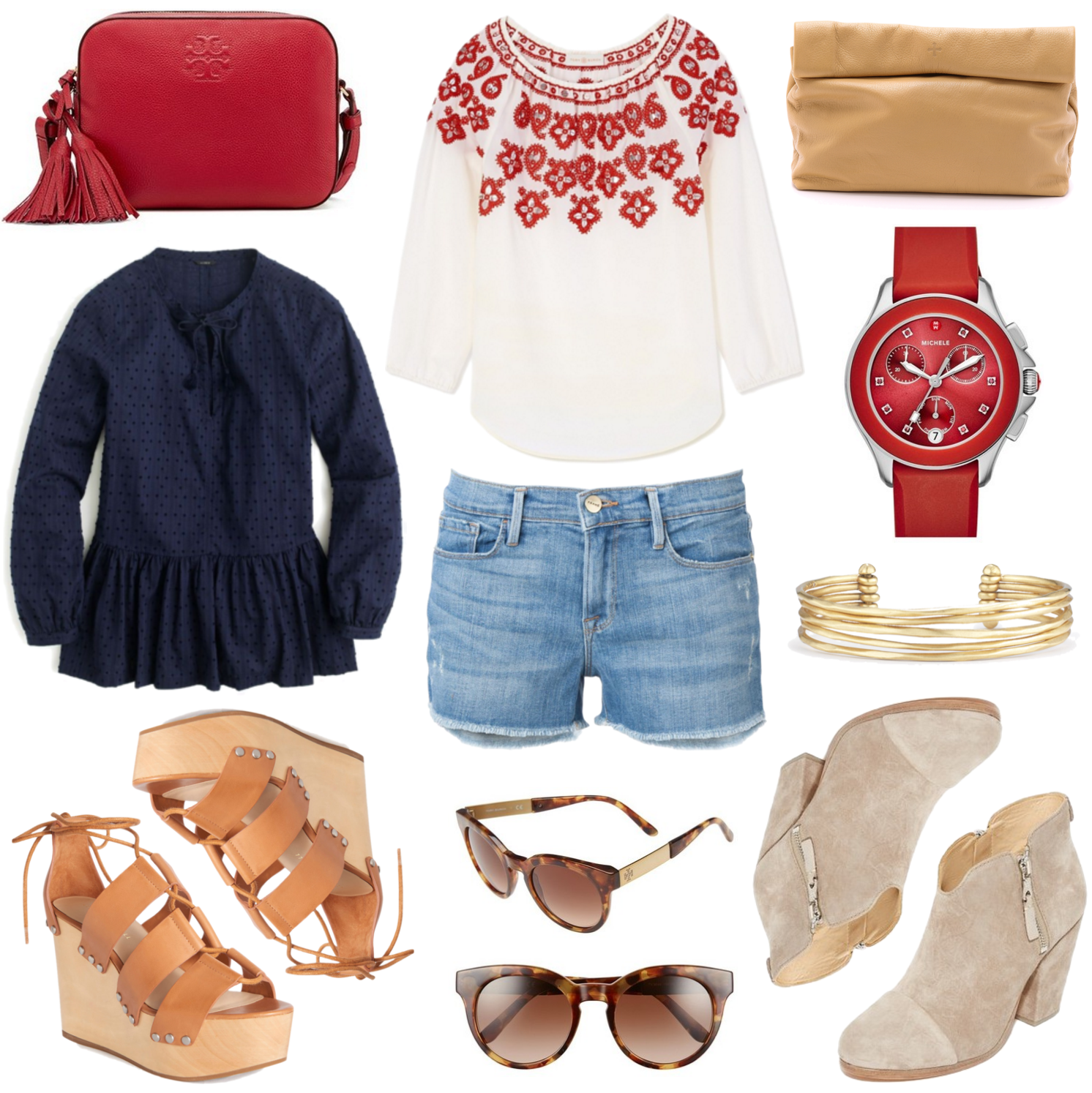 Red Crossbody  |  Embroidered Off the Shoulder (LUST!  …watching for a sale!), similar style on sale here  |  Foldover Clutch
Navy Peplum Blouse  |  Denim Shorts, similar here  |  Gold Bracelet (order here)
Lace Up Wedge Sandals  |  Tortoise Sunglasses  |  Suede Booties, simliar here