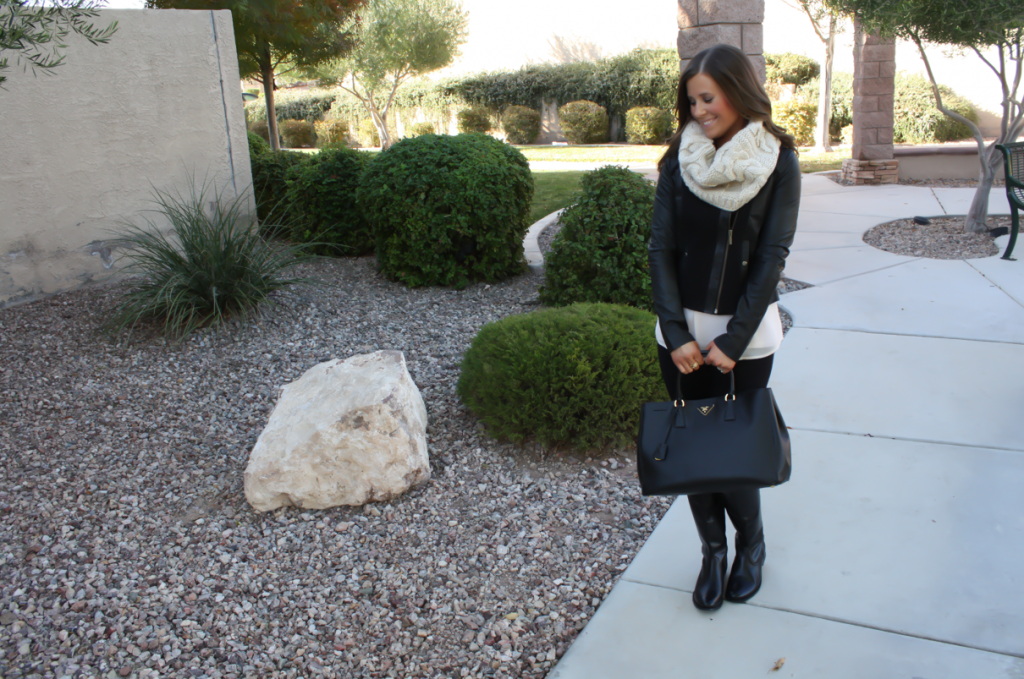 Happy Black Friday, everyone!  Who's out shoppin?!  This gal is home with her family and scouring the internet for sweet deals.  I may venture out a little bit later but the forecast is looking a little grim.  I'm really not interested in fighting for parking spots today…but anything is possible.  There's some amazing deals to be had out there so hopefully you're all taking advantage!
I'm such a fan of black, head to toe.  Throw in a few pops of ivory and I really feel like this outfit encompasses one of my favorite go-to looks.
Have a great day and a wonderful weekend!  Curt, Ava and I are bringing out all of our Christmas decorations and hope to put the tree up this weekend!
Happy Holidays!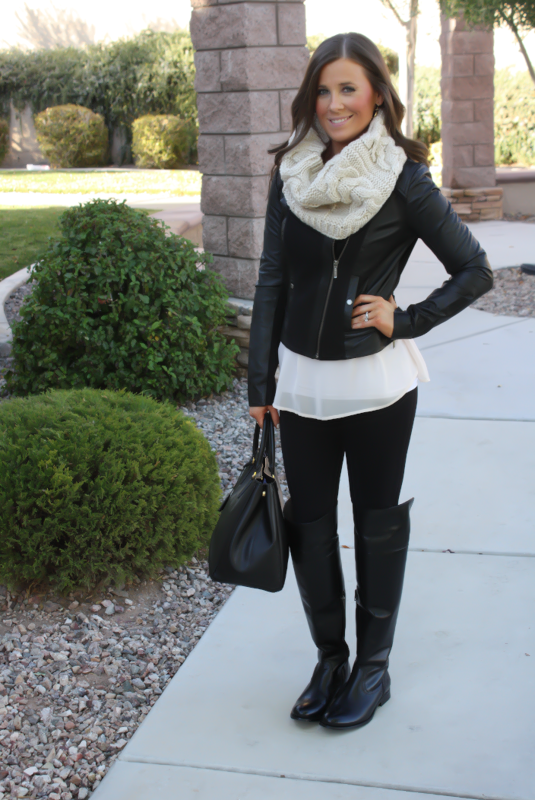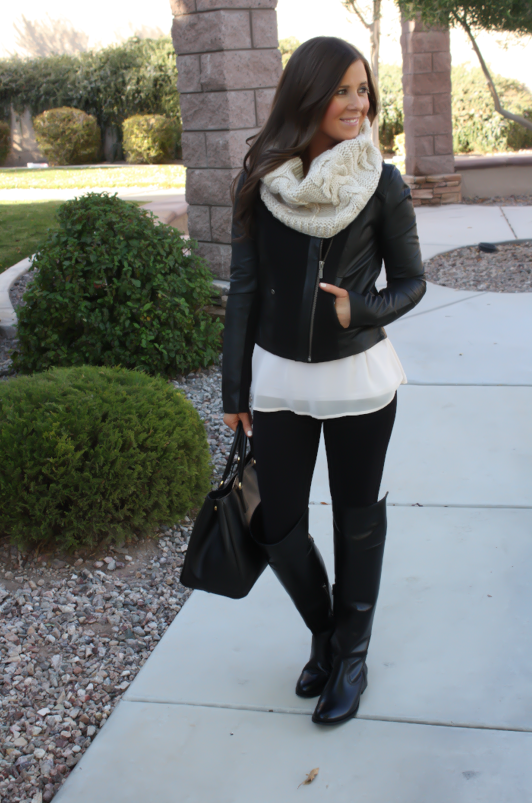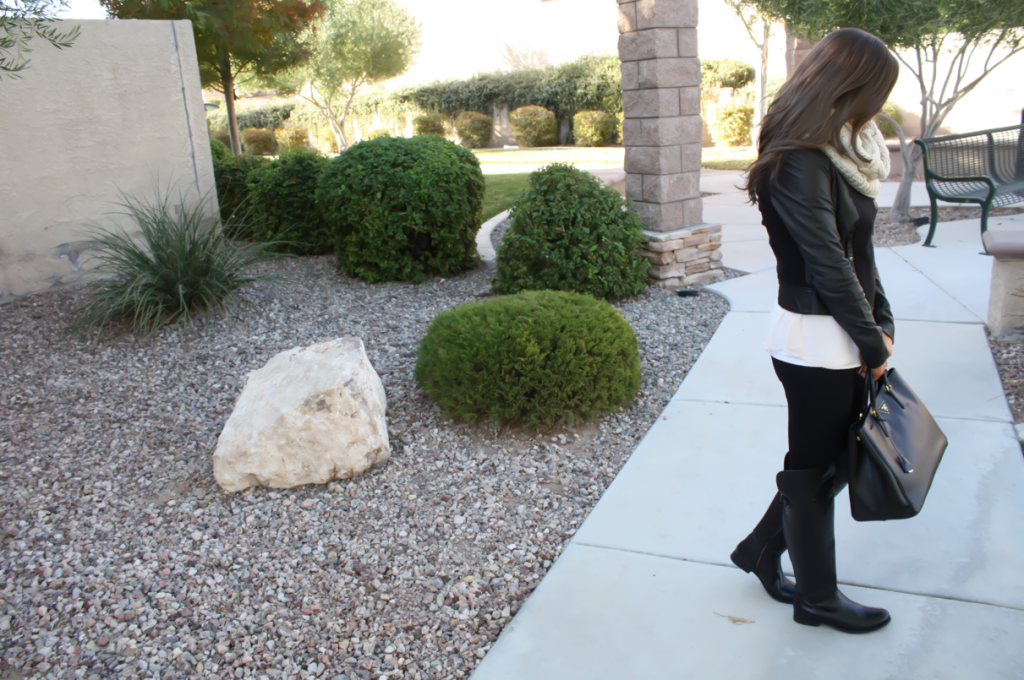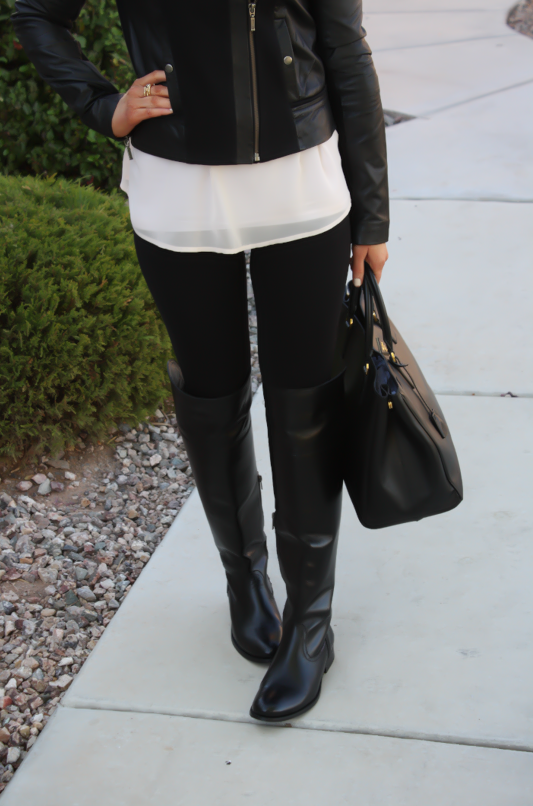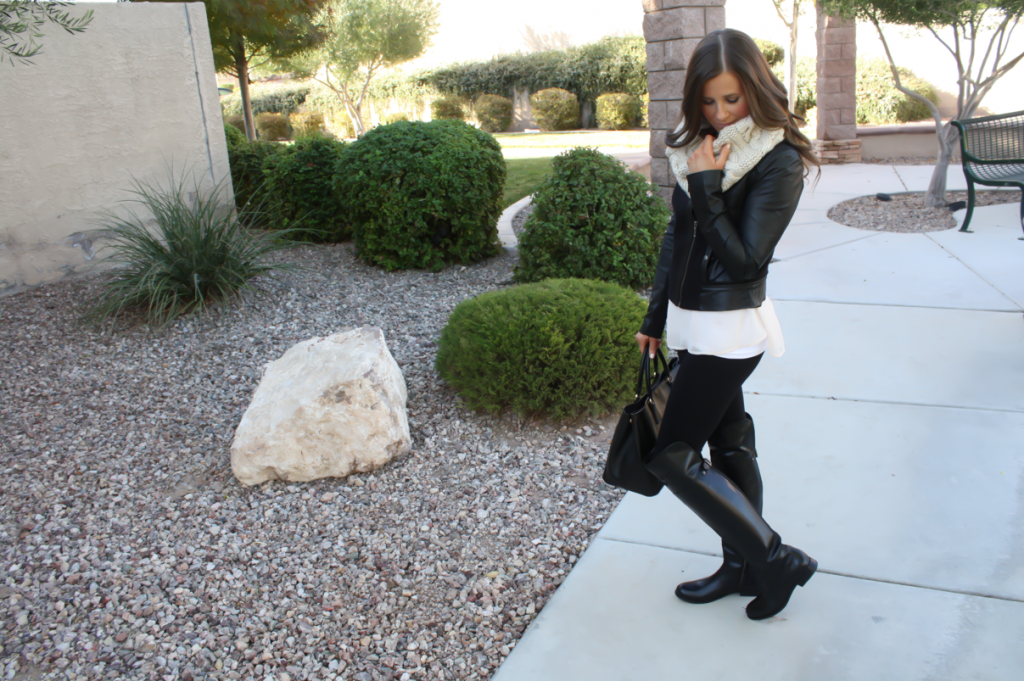 Cable Knit Infinity Scarf / Leather Moto Jacket / H&M Blouse, similar here / Leggings / Over the Knee Boots / Prada Bag, similar here, here