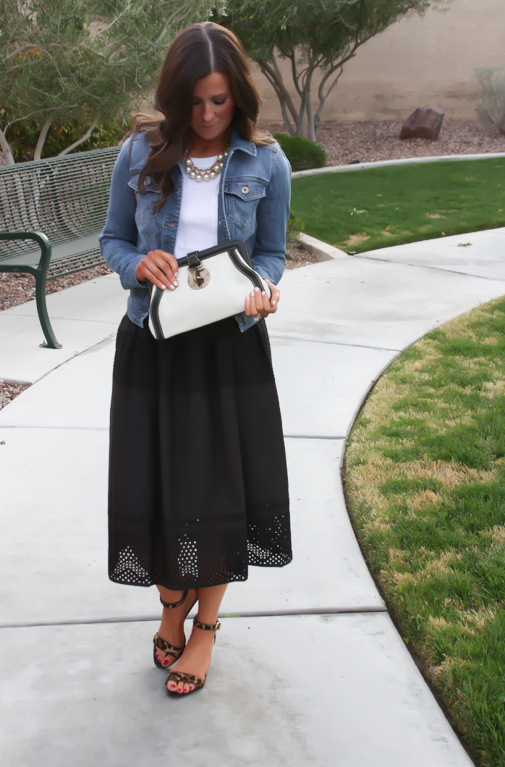 Oh, how I love this skirt.  Again, with the eyelet.  My word, are we noticing a trend here?  Clearly I've found my favorite fabric this spring…and mostly likely summer.  It's pretty and all things lovely…which I can never get enough of anymore.  I love the simple combo of your whitest white, a rich black, and subltle compliments on the side, like leopard and denim.  Such a fool proof outfit but it's those little things you add in that keep it all interesting.
Before I go, thank you so much for your kind words from yesterday's post.  What on earth would I do without you?!
Have a wonderful Wednesday!
 Madewell : Skirt / Old Navy : Tee / Nordstrom : Denim Jacket, I also wear this one all the time / J.Crew : (Leopard) Wedge Sandals / J.Crew : Clutch, try this (love red!) / J.Crew : Pearl Necklace, Earrings
Speaking of Black and White…  I love this dress!