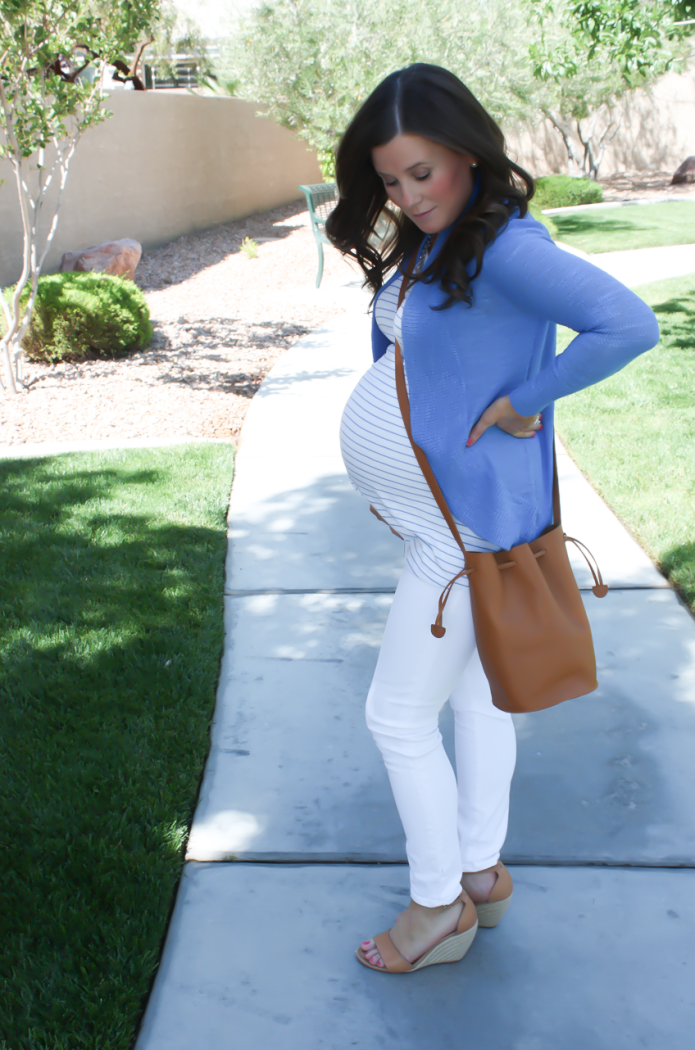 This past week, Curt and I took Ava on her last day of Kindergarten to a fun 4D Ultrasound so we could get a little sneak peek at her sweet face before she officially makes her entrance into this world and I would be lying if I weren't looking for a little reconfirmation in the whole "it's a girl" department!  I've had family, friends, strangers and just about everyone else think that this little babe is most certainly a boy!  Evidently the way I carry this bun is falling more into the "low means boy" category and in their defense, Ava sat much higher when I was pregnant with her.  But – a wives tale is a wives tale and just as we were told around the 20 week mark and I am, in fact, still prepping for pink bows.  We've also had her name picked out for quite a few months (well, I had this little girl's name for years…) and thankfully my ridiculously easy going husband was quick to agree one of my all time favorites.  So, even though I'm crazy about this pretty BLUE cardigan today, our sweet little girl is about 6 weeks away from her due date.  We love her so, so much already.  I'll share her pictures at the bottom of today's post, too!  She looks identical to her sister, Ava, when we compared their 4D pictures and it only makes her arrival that much more exciting.
I have another beautiful piece of Stella and Dot jewelry that I'm also wearing today and was the perfect little addition to the pretty blues I'm wearing.  Bright and colorful in blues and a pop of pink, while it makes a statement – it's not over the top.  These jewels won't weigh you down, either, which I love.  I'll send you right over to the S&D website in the links down below and be sure to reach out to Sharon with any questions you might have about any of the pieces that you love!  She's so happy to help!
Last, but certainly not least, be sure to check out the new post that went live yesterday!  I'm so excited to launch Rodan and Fields Skincare at The Northeast Girl!  Scroll down (or click here!) to see why my latest addition to the blog is and why I'm so excited to share the news!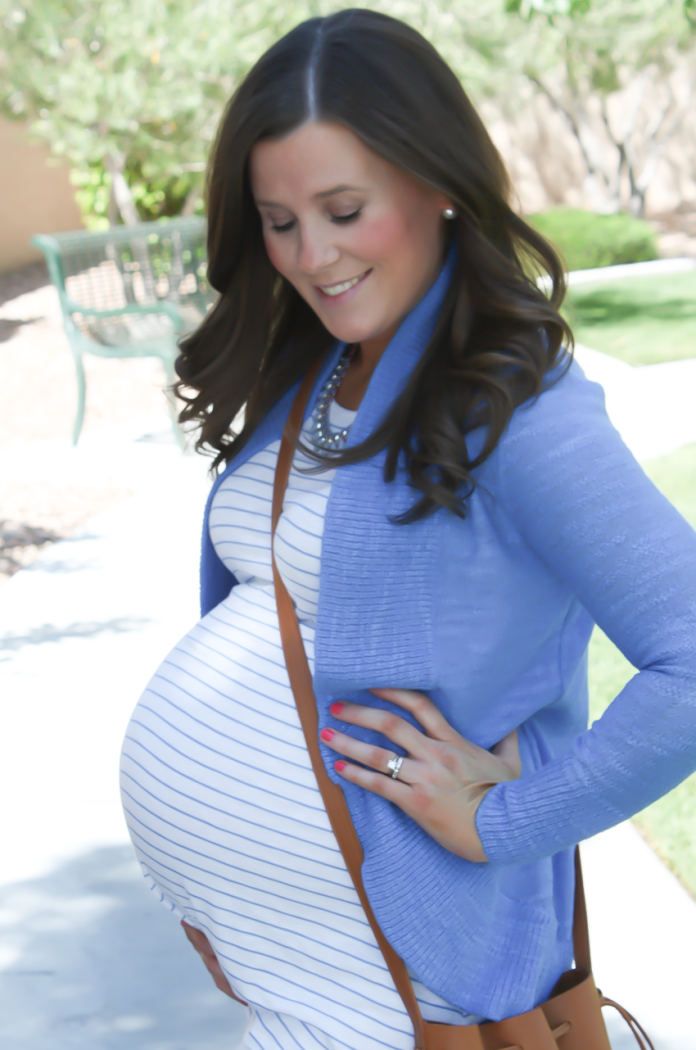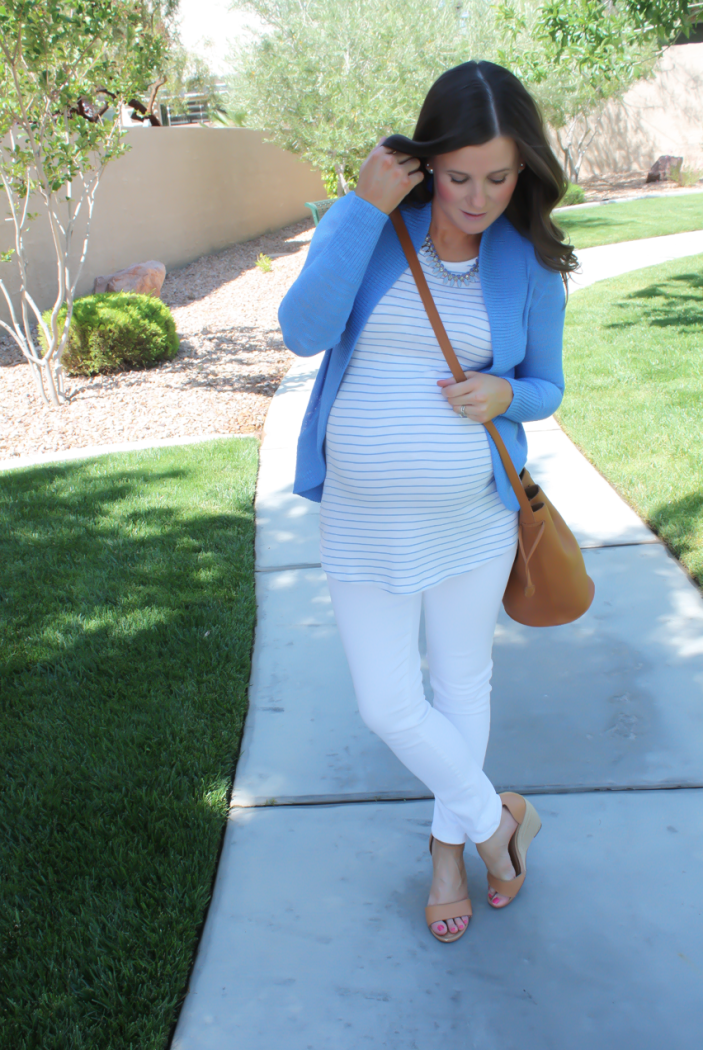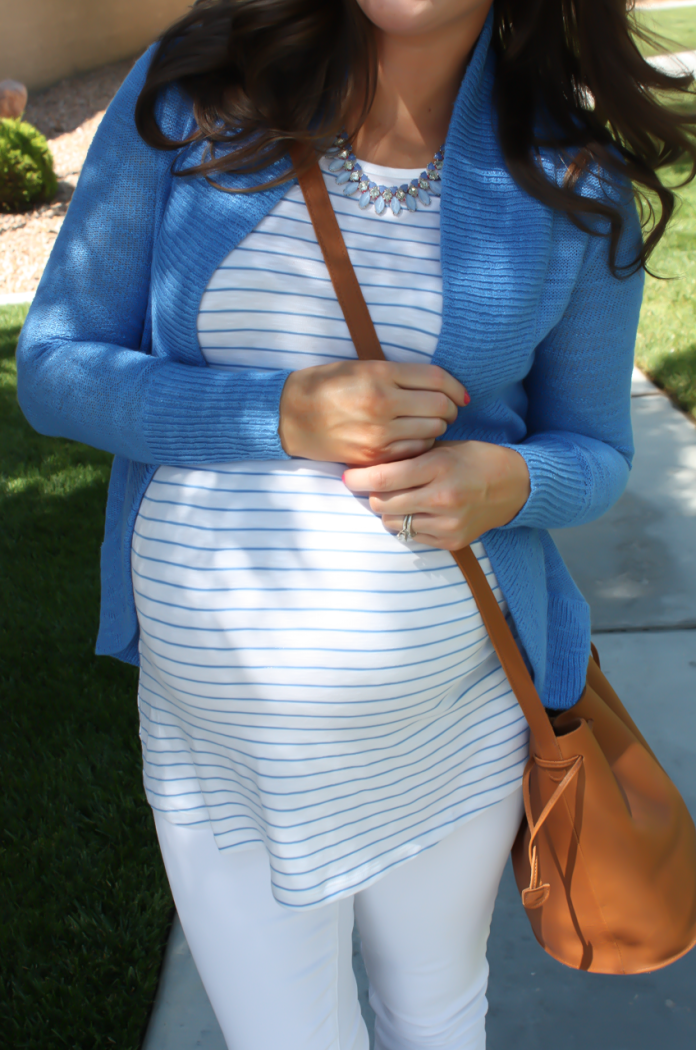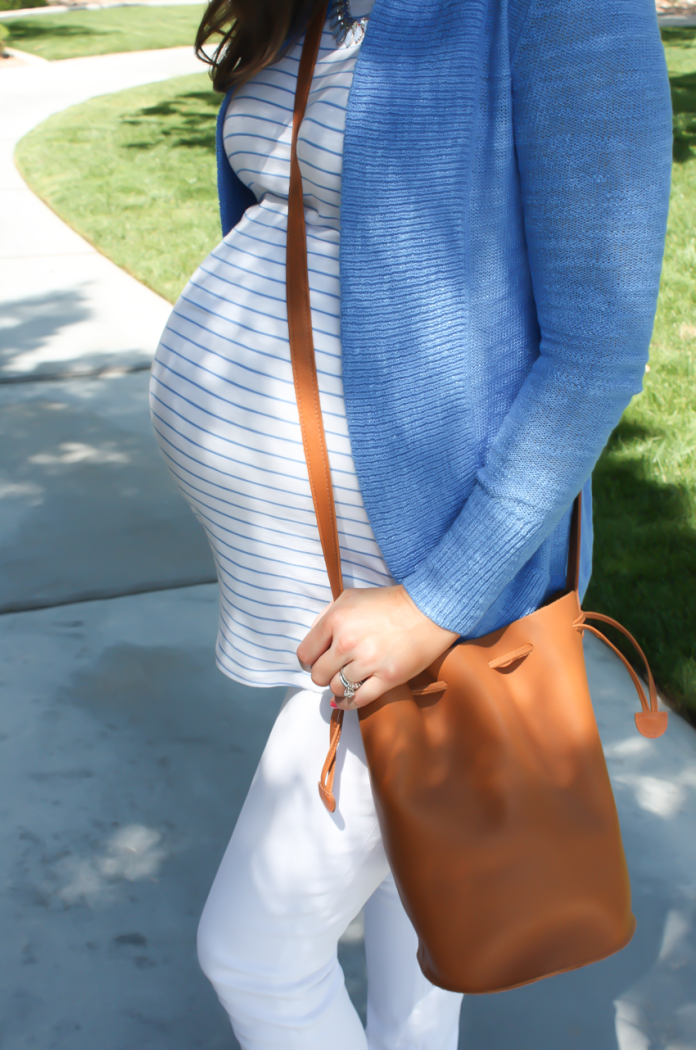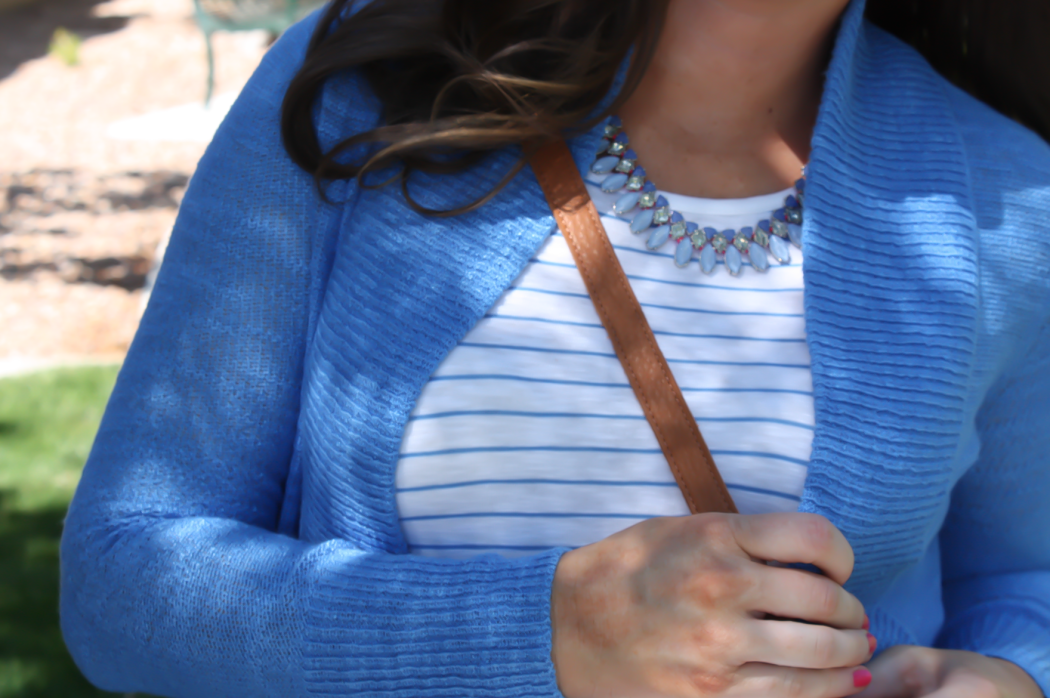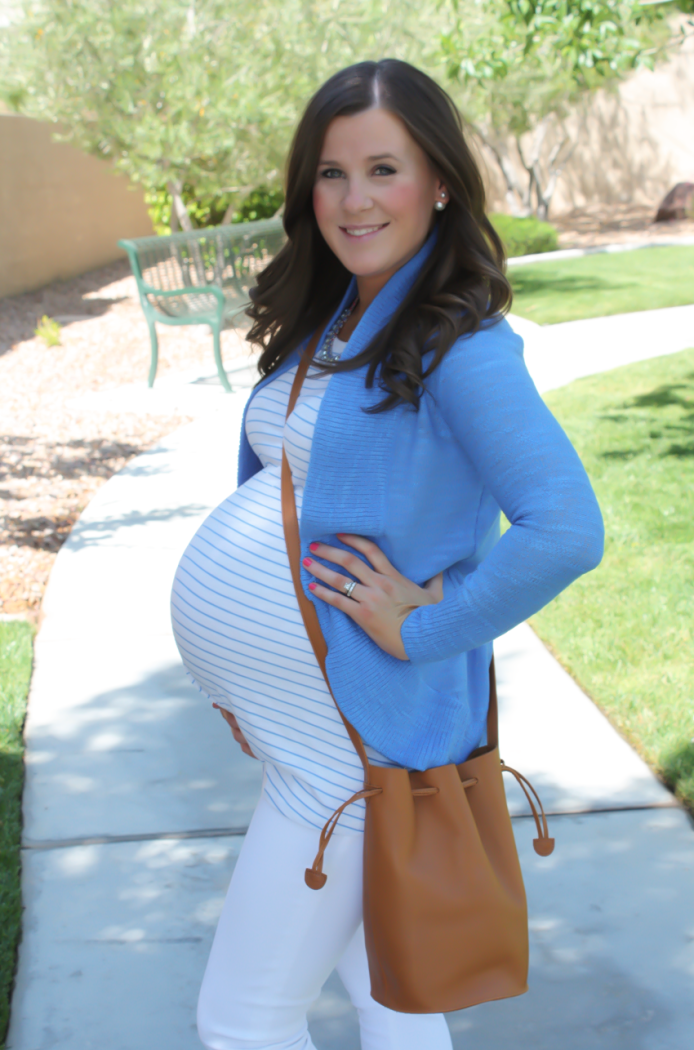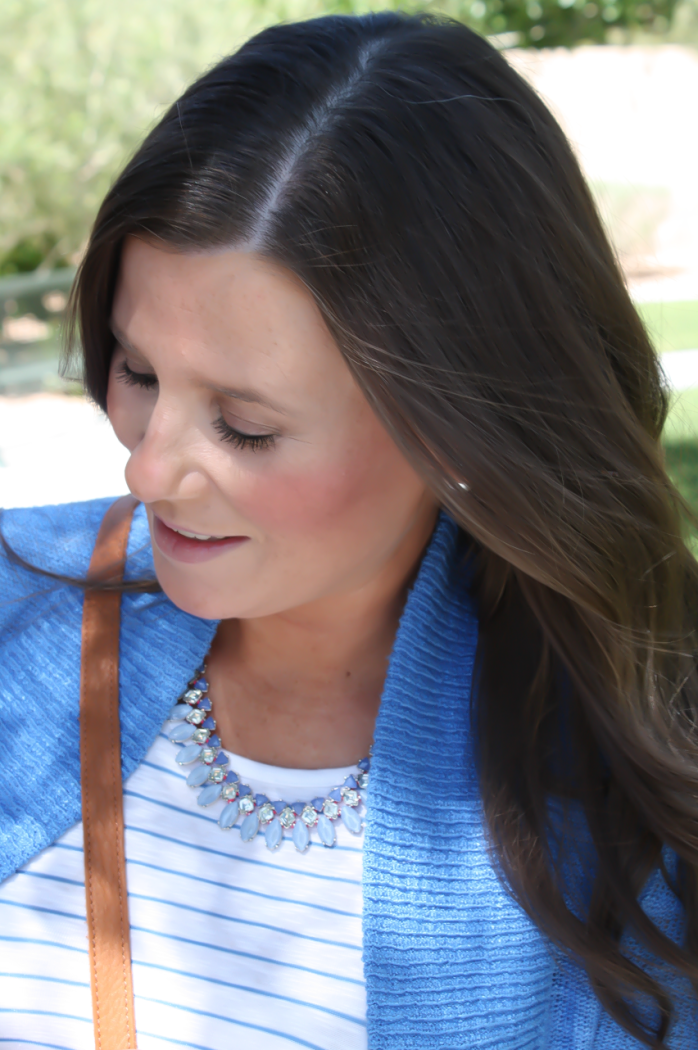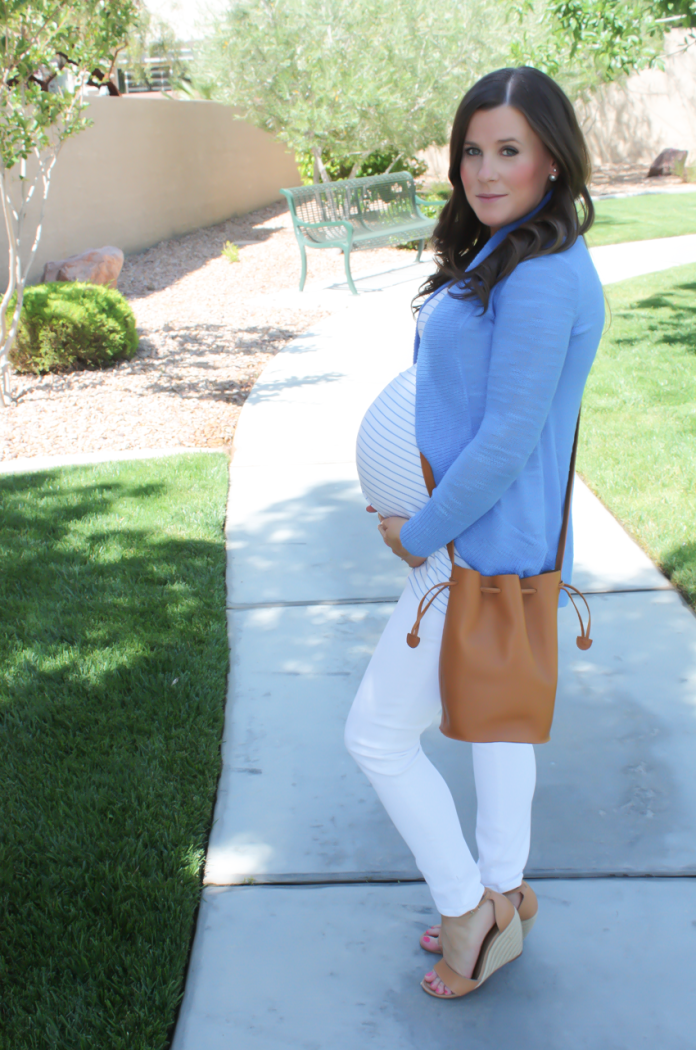 Lilly Pulitzer : Cardigan, here, here  |  Old Navy : Maternity Tank Top, regular sizing here  |  J.Crew : Maternity Jeans, regular sizing here  |  Seychelles : Wedge Sandals, try these, these, these  |  Baggu : Bucket Bag  |  Stella and Dot : Necklace (search "Marina Statement Necklace")
These peep toe wedge sandals are perfection…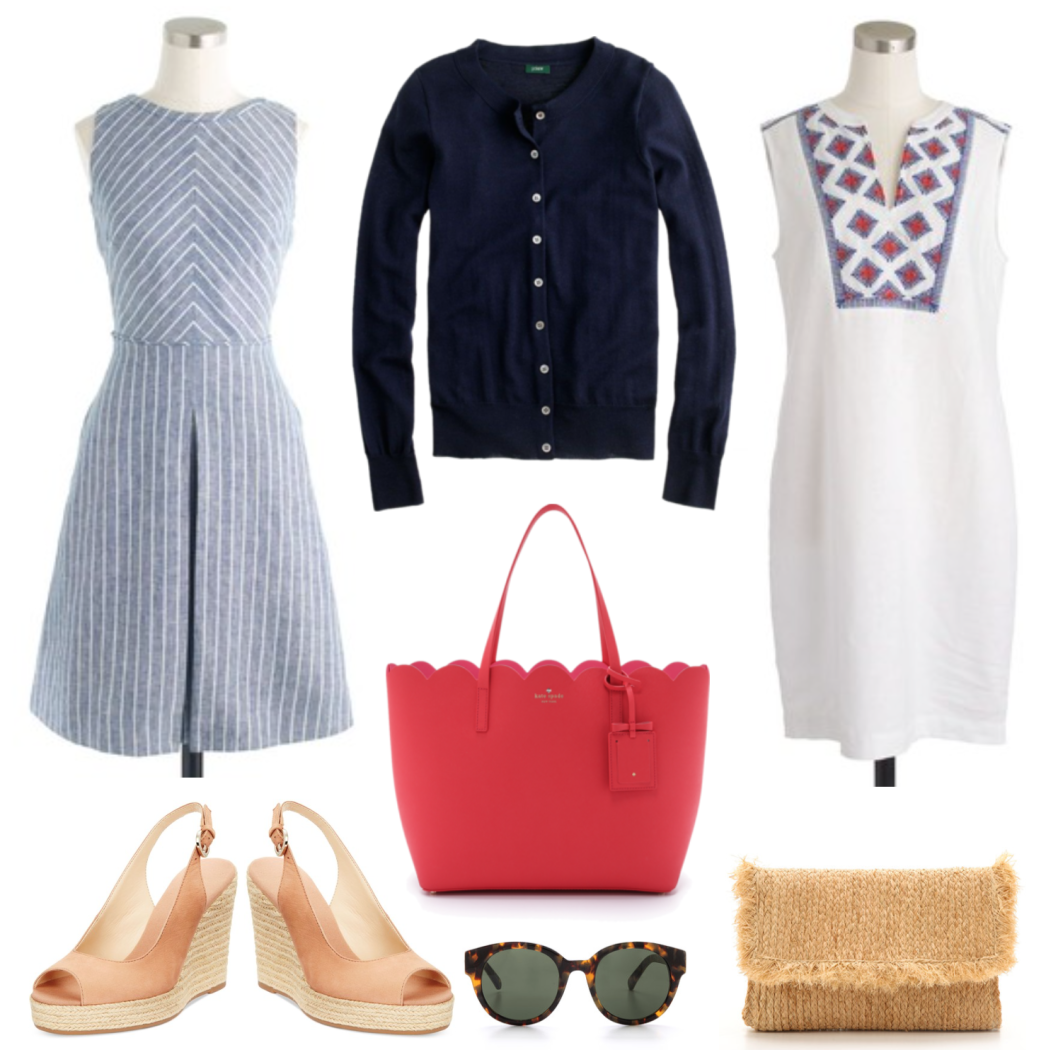 Striped Dress  |  Cardigan  |  Embroidered Dress
Peep Toe Wedge Sandals  |  Red Tote  |  Sunglasses  |  Clutch