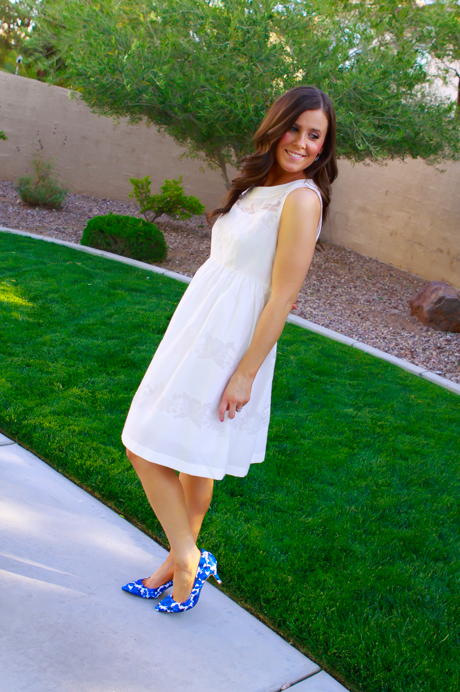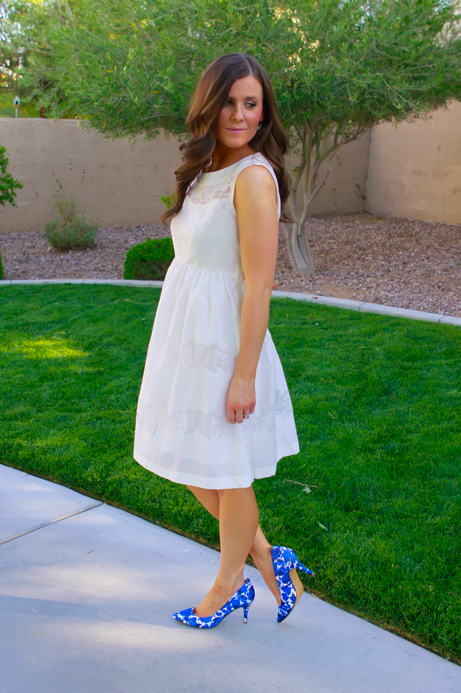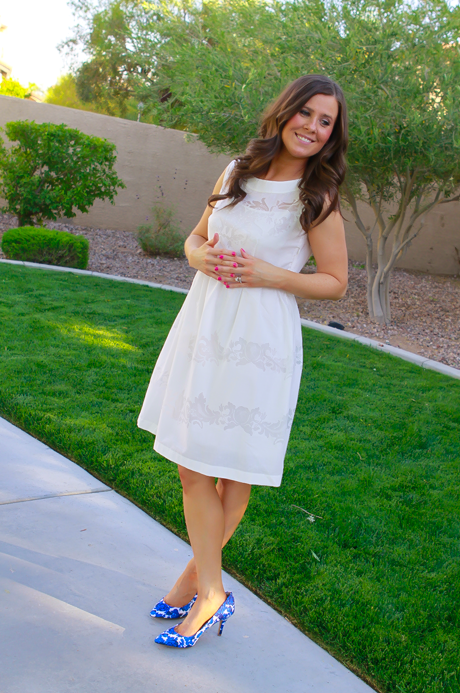 Whew!  Where do I start?!
First, shoes!  I'm so in love with these shoes, I'm going to force you all to buy them so we can obsess over them together.  Juuuuust kidding, but if you are in the market for some pretty little floral heels, please take these into consideration.  I think what I love most about them is the gorgeous shades of blue that were used in the floral print.  They honestly couldn't be better and the pictures don't do them justice.  These heels are not that high, so they're easy on those tired soles!  Perfect for a long work day, in my opinion.  Your feet won't ache and you've got something pretty to look at when that day just won't quit.  Perfecto!
Now, onto the dress.  Are there any brides-to-be out there?!  This is your dinner rehearsal dress!  Or your bridal shower dress!  OR your honeymoon dinner date dress!  Can I please turn back time and wear this dress appropriately to all of my pre/post wedding festivities?!
But, hey, not in the bridal moment right now?  No worries.  This dress is pretty enough for you to keep in your closet and know that your little black dress now has some competition with a little white dress.  This little number has no expiration date and I can officially check it off my list of permanent pieces I would like to have in my closet and ready when I need them.  The details are undeniably delicate and feminine, which I adore.  There's a lightweight cami-style dress to go underneath the top sheath which is flared in shape and hangs so nicely.  It's not tight and fitted, but not sloppy and loose.  As soon as I tried this dress on I knew it was a keeper.
I hope you enjoy the pictures below!  Who else has found the perfect little white dress?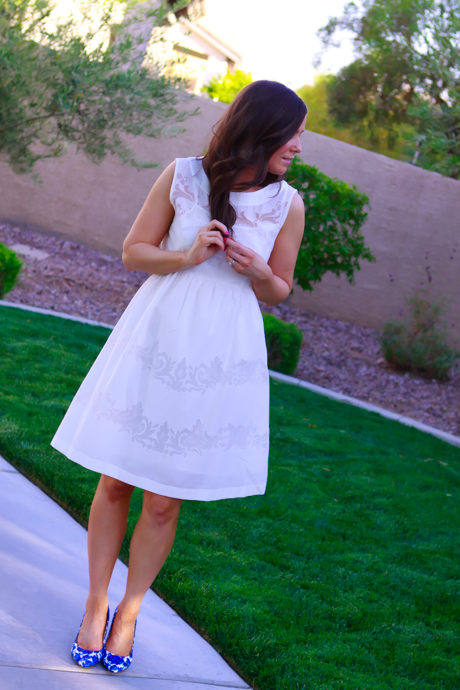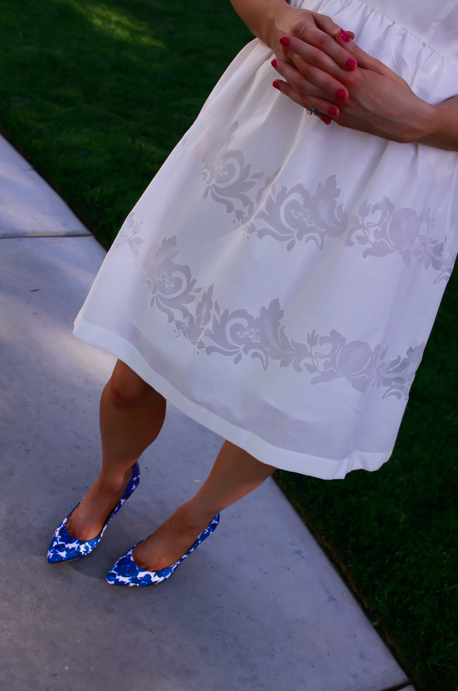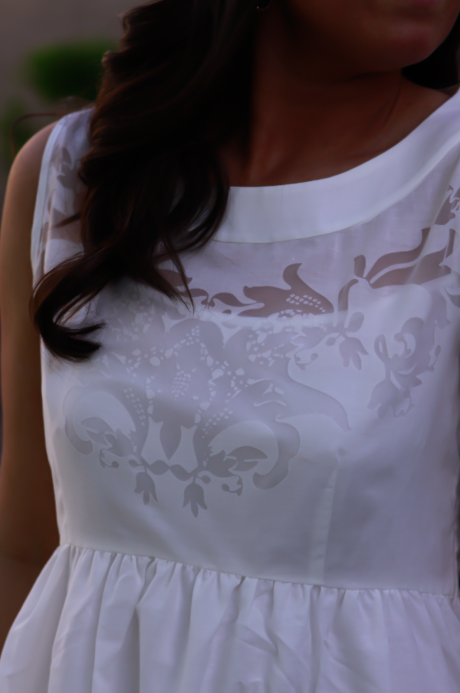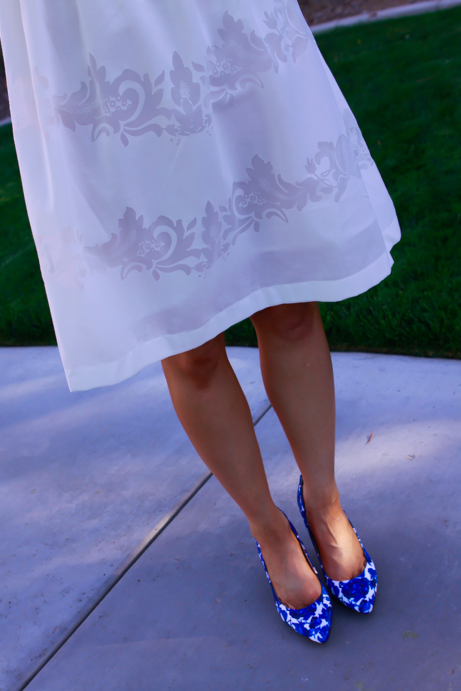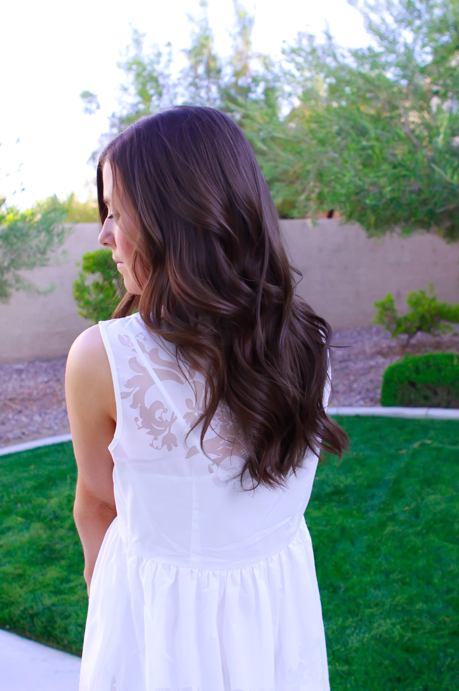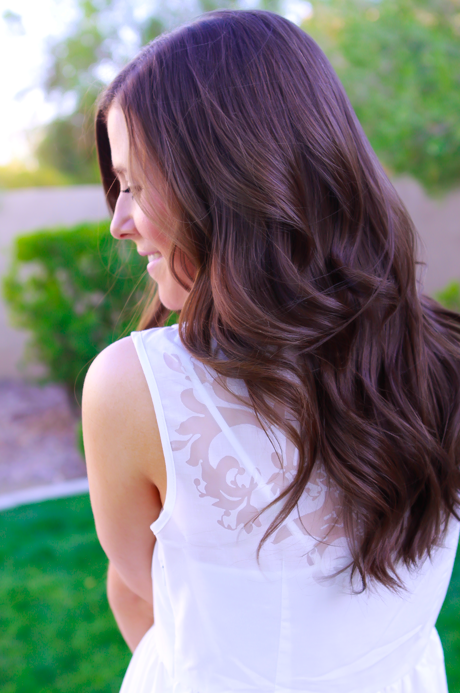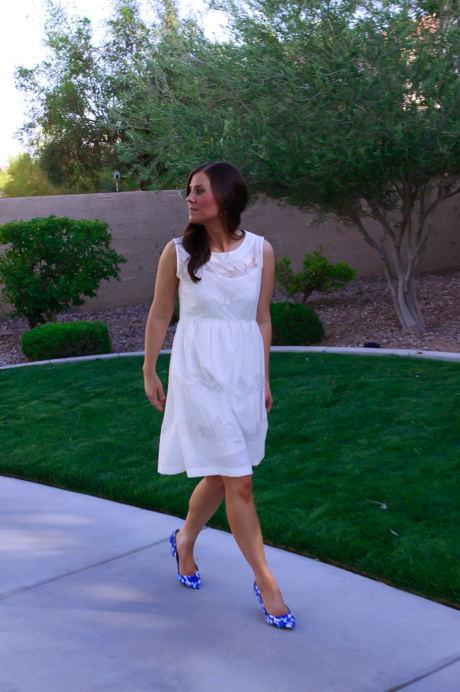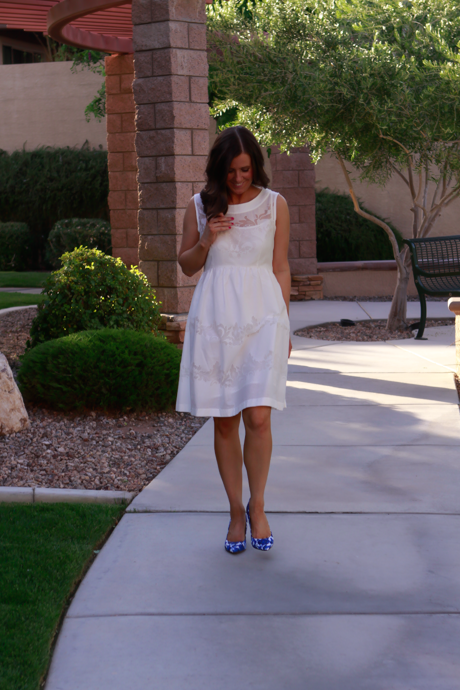 White Dress, similar here, here or here / Floral Heels