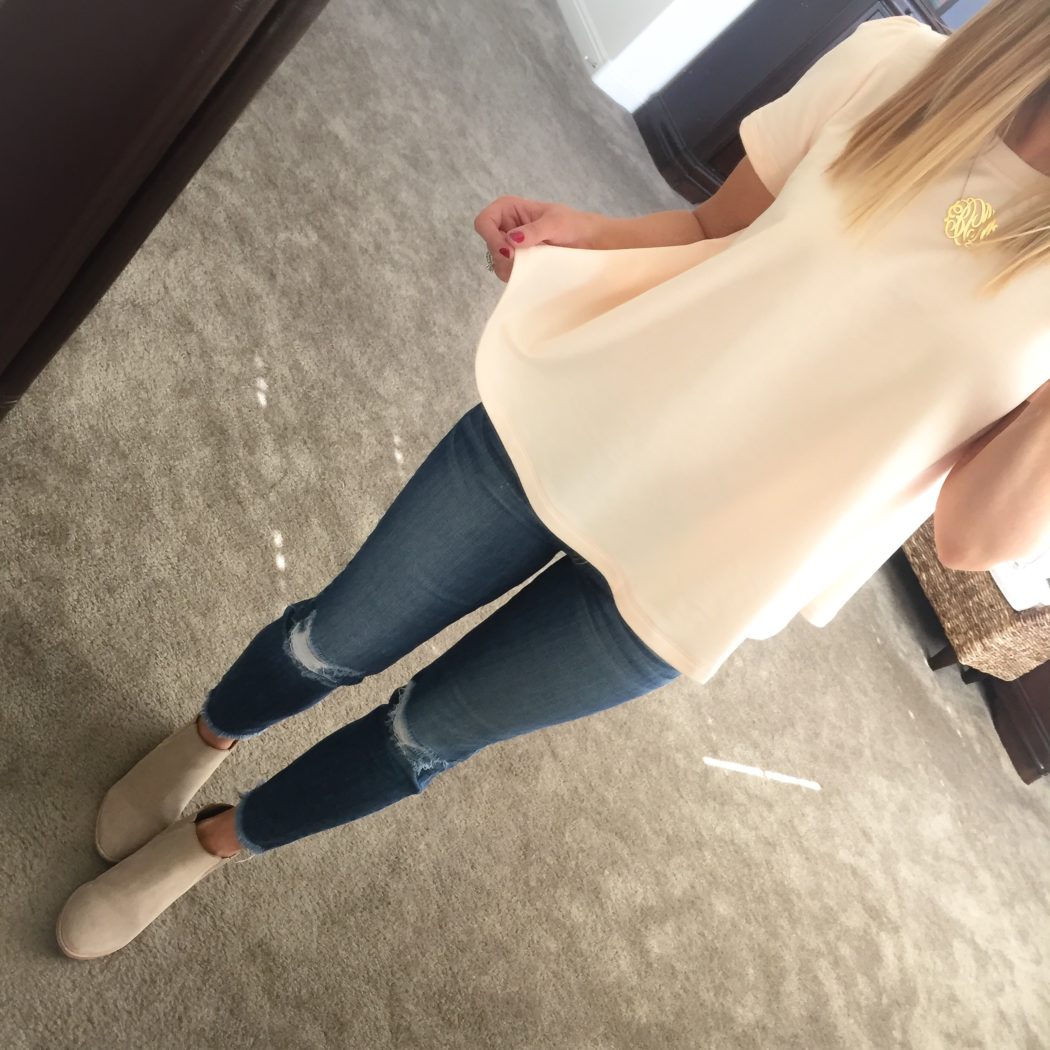 I can assure you that these photos…as well as the ones online are not going to give this cute little top justice.  Maybe it's just my love for the puckered sleeve, or the super cute flowy fit but I bought this top in both the pink you see here and the grey (naturally!).
The top on the model looks PRETTY short and while it is shorter in length than your average shirt, for me, it hits at the middle of my hip.  I'm pretty sure it's intentional  with this style because a top with a wider cut could be overwhelming if it were also long…if that makes sense.  If you're nervous but really want to make it work, you could defintiely put a cute little basic, form fitting cami under it to add the appearance of a little bit of length (doesn't have to be the same color!) but just keep your jeans in the skinny department so you're not "wide" on both the top and the bottom.  White cami with white jeans would be super cute!  But, just remember to balance it out.
*I'm also 5'3″ if that helps at all! 
I love it.  A lot.
Pink Top (I'm wearing an XS, Comes in SIX colors, feels like a lightweight, thin sweatshirt)  |  Joe's Jeans (Sale!, TTS)  |  Joie Booties, similar here  |  Monogram Necklace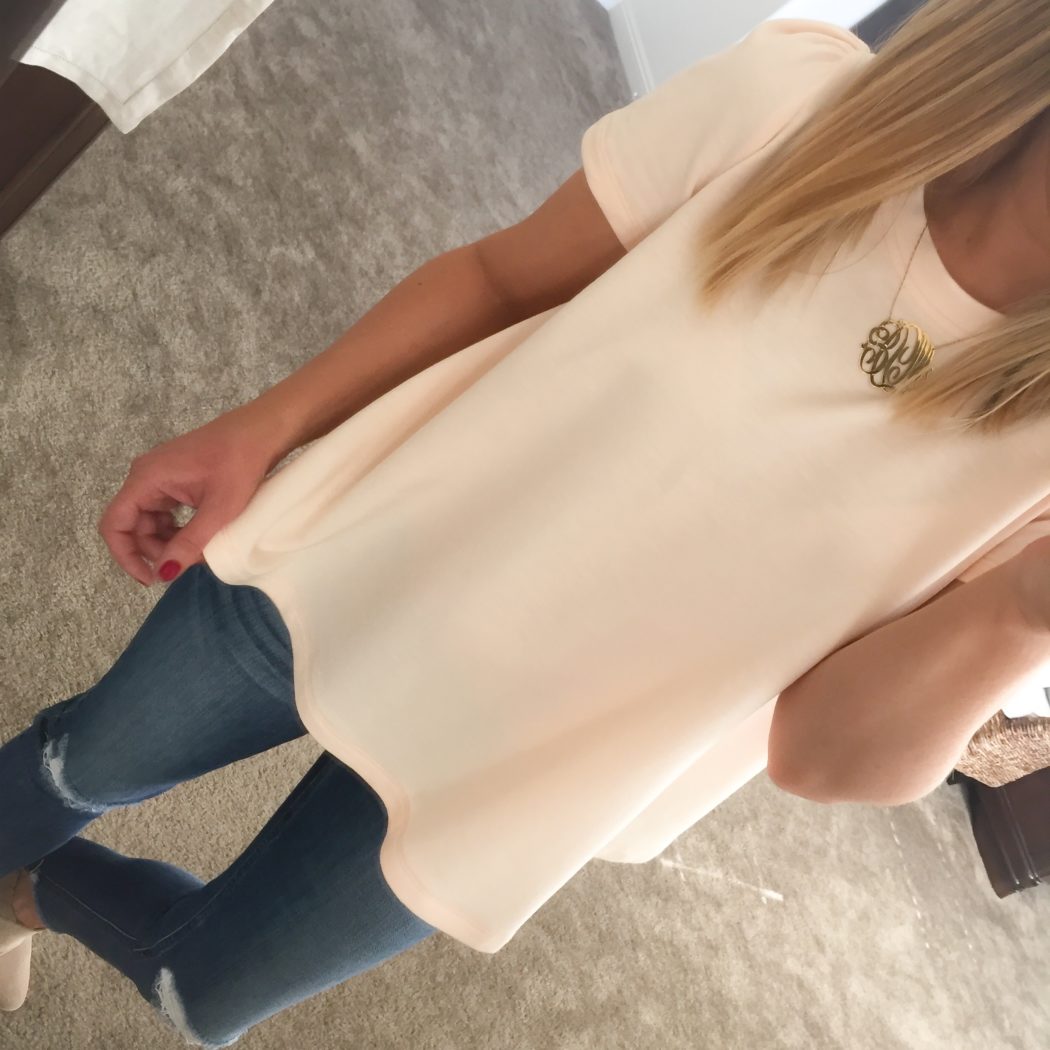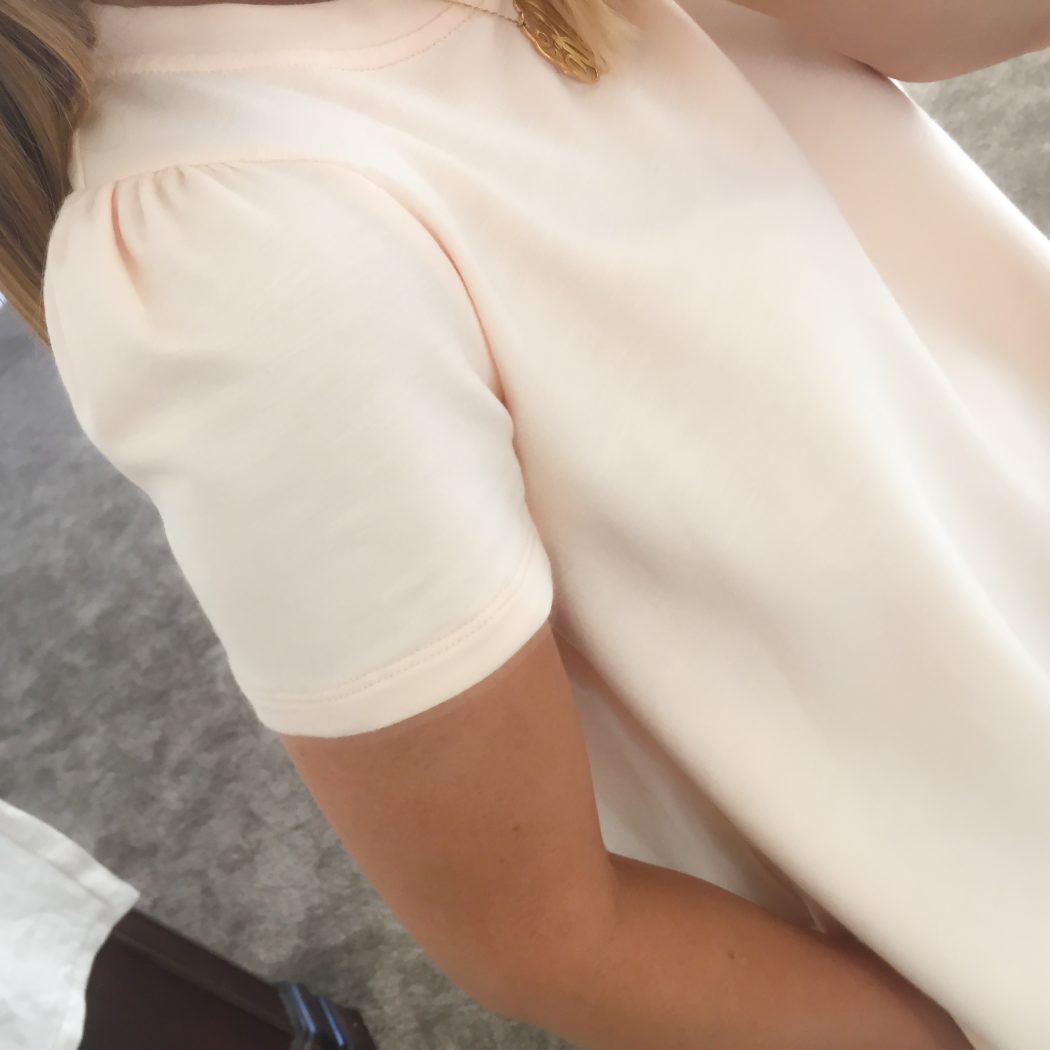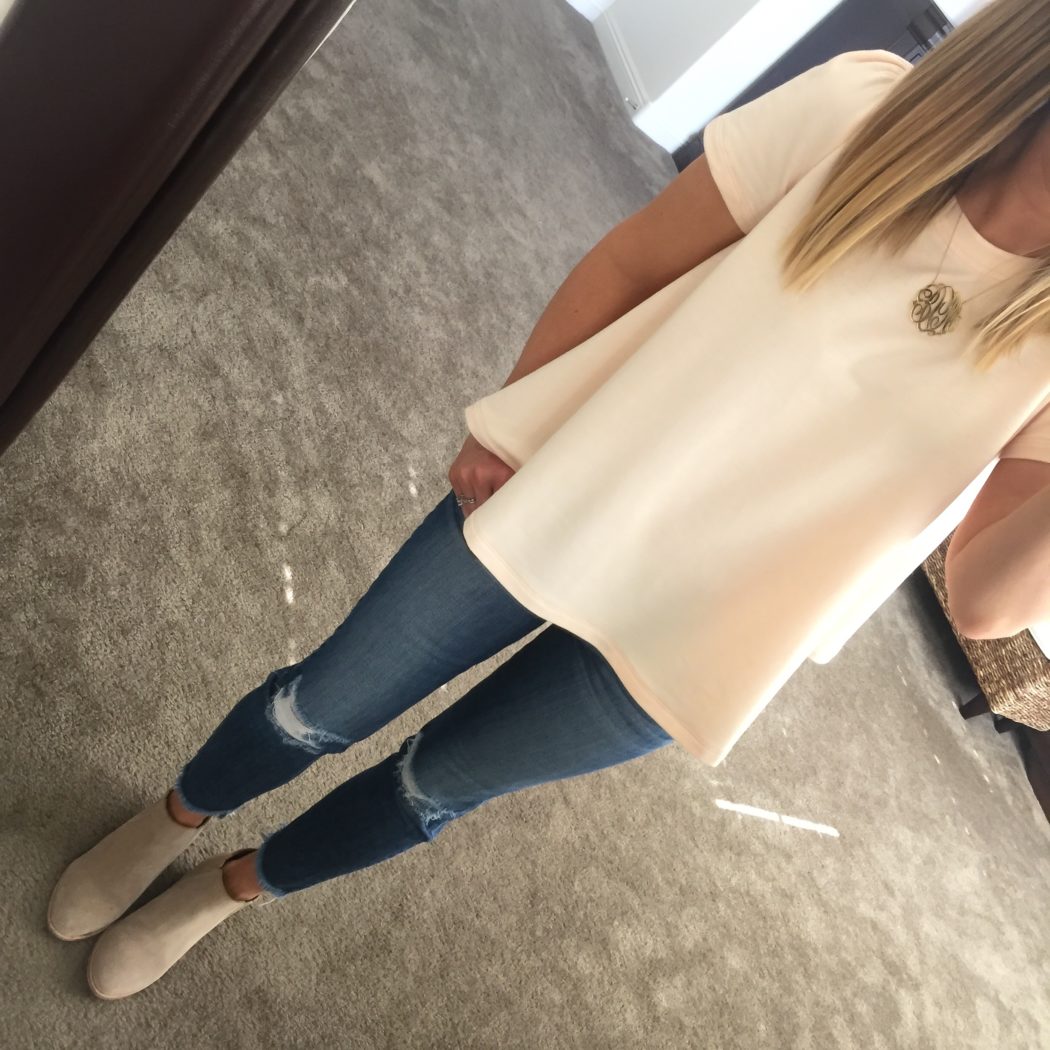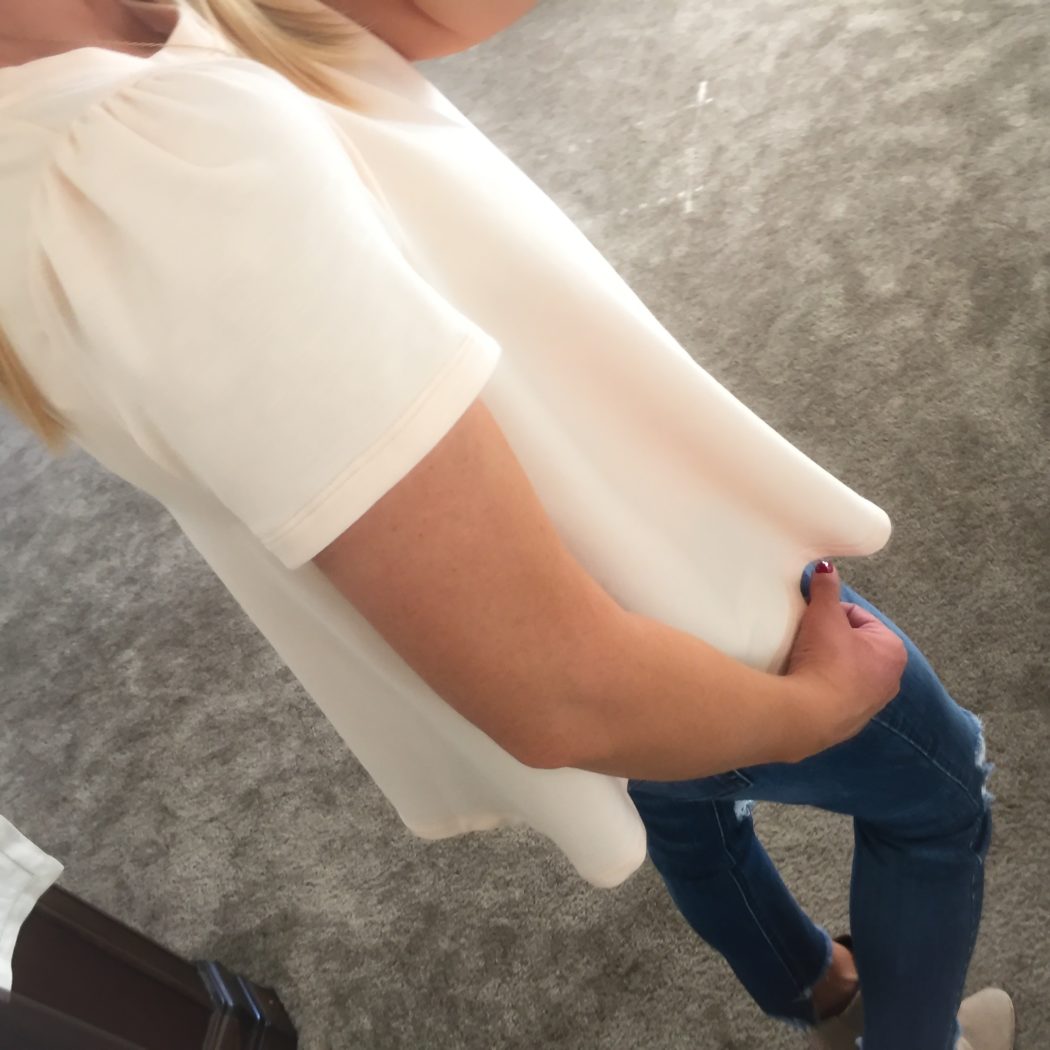 J.Crew dropped some new arrivals last night and I quickly grabbed a few pieces that are just perfect…for me!  What are you loving?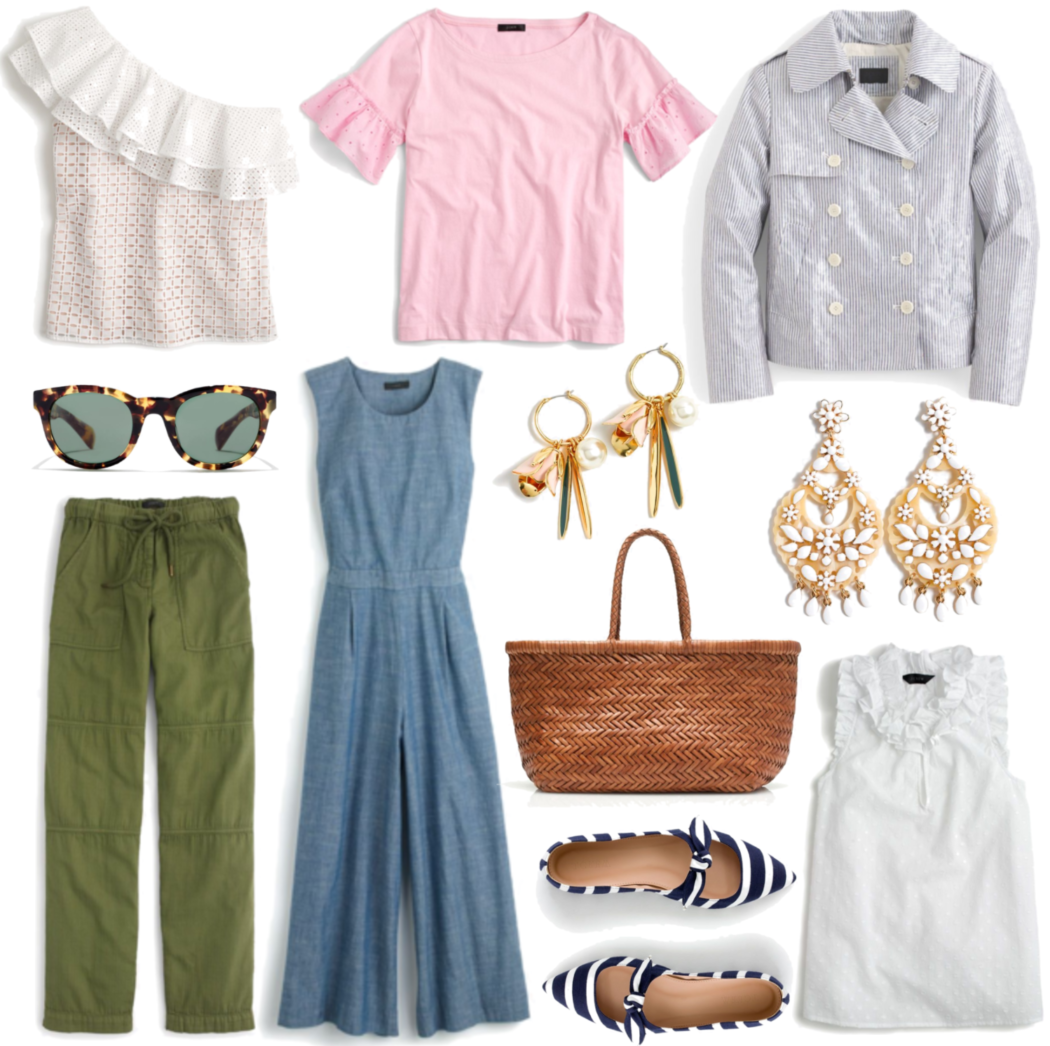 One Shoulder Blouse  |  Pink Ruffle Sleeves Top  |  Striped Jacket
Sunglasses  |  Tassel Earrings  |  White Statement Earrings
Green Pants  |  Chambray Jumpsuit (DEFINITELY look at this on the model, adorable!)  |  Leather Tote (I have this and LOVE!)
Striped Flats  |  White Ruffle Collar Top