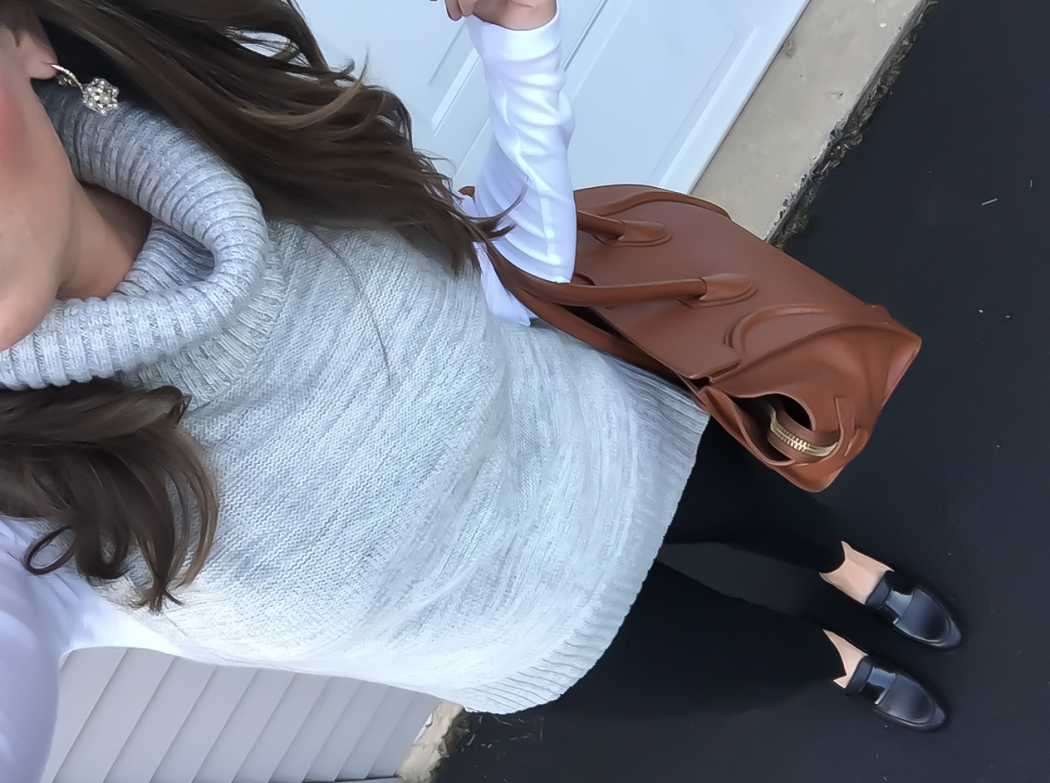 Happy Friday, all!  Grace and I hopped a flight down to Memphis yesterday to see Curt and catch another Thunderbird show!  Oh – and to celebrate our 11th anniversary, too!  As cliché as it sounds, the time has seriously flown by.  Curtis and I met when I was 15 and he was 16 years old – babies!  We dated all through high school and college and then he popped the question while whisking me away on a surprise trip (I thought we were headed to the Jersey shore!) to Italy.  While walking along the cliffs of the Cinqué Terre, I said "YES" and never looked back.  I was 21 years old and we were married 2 years later while he was in pilot training.  So many ups and very few downs – I'm so thankful to have found my one and only so early in life.  How lucky are we?!  
Just a quick post today since we're headed out to watch the Thunderbirds at their practice show and spent most of yesterday traveling!  Grace totally nailed it on the plane yesterday by sleeping for most of the flight and then making googley eyes at the other passengers for the rest of the time.  Man – she already knows how to put on a show with that sweet face and they were eating it right up.
So – for today's look!  I've been searching for a pair of loafers that didn't transport me back to the 90's when I had a pair with a 3 inch heel and were, well, nothing I wanted to relive.  These loafers are a break from the booties and flats, classic, and versatile.  Did I mention comfortable?!  Of course, I always wear the invisible socks with my tennis shoes and will definitely wear them here, too, until I really break them in.
Also on my wish list, pants that weren't a chino and a break from the jeans!  I didn't want a "work" pant but wanted something that could be worn casually or dressed up.  I loved the cropped look here and I especially loved them with the loafer.
What do you think?  Are loafers on your wish list this fall?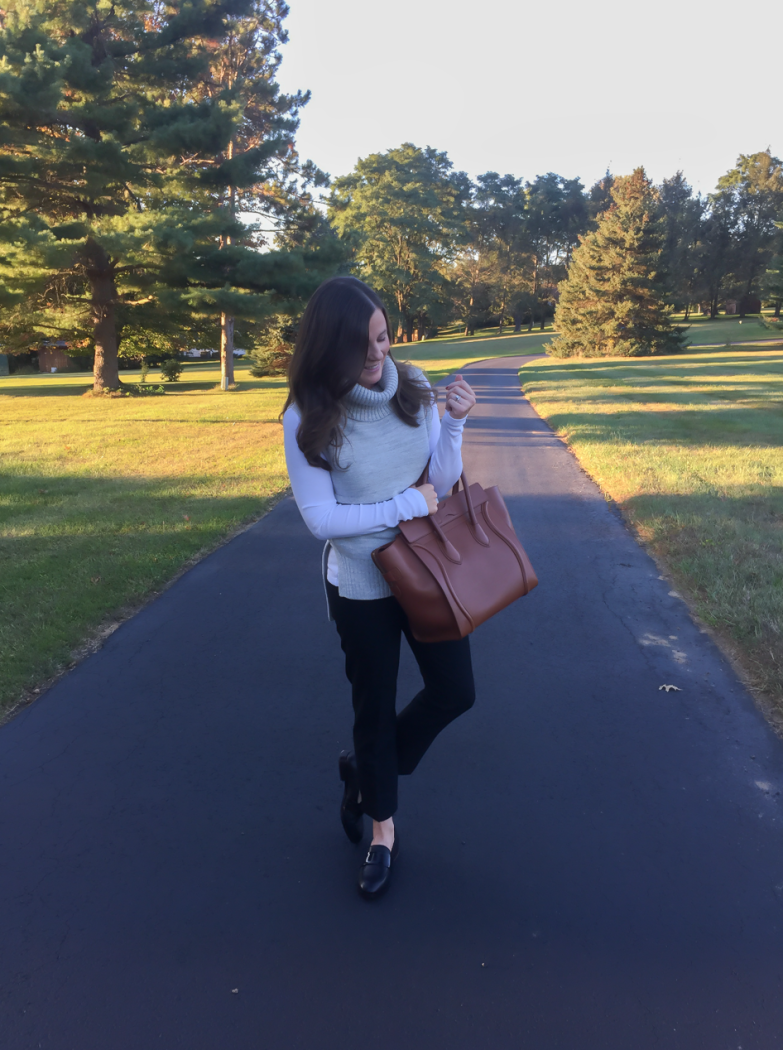 PS : my camera battery died yesterday and we had to wait for Curt to bring my charger from Las Vegas, so the pictures we took on my phone here are a little questionable.  Sorry about that – I promise you will be seeing these pants and loafers in future posts again!  
Banana Republic : Sweater 40% off!  (I'm wearing an XS) |  Gap : Tee  |  J.Crew : Pants 25% off!   (they run SMALL, I'm wearing a 4 and because I still have some baby weight to lose, even the 4 were SNUG)  |  Madewell : Loafers, here Run TTS  (LOVE.)  I aso LOVE these socks with the loafers AND tennis shoes!   |  Celine : Bag, try this, this