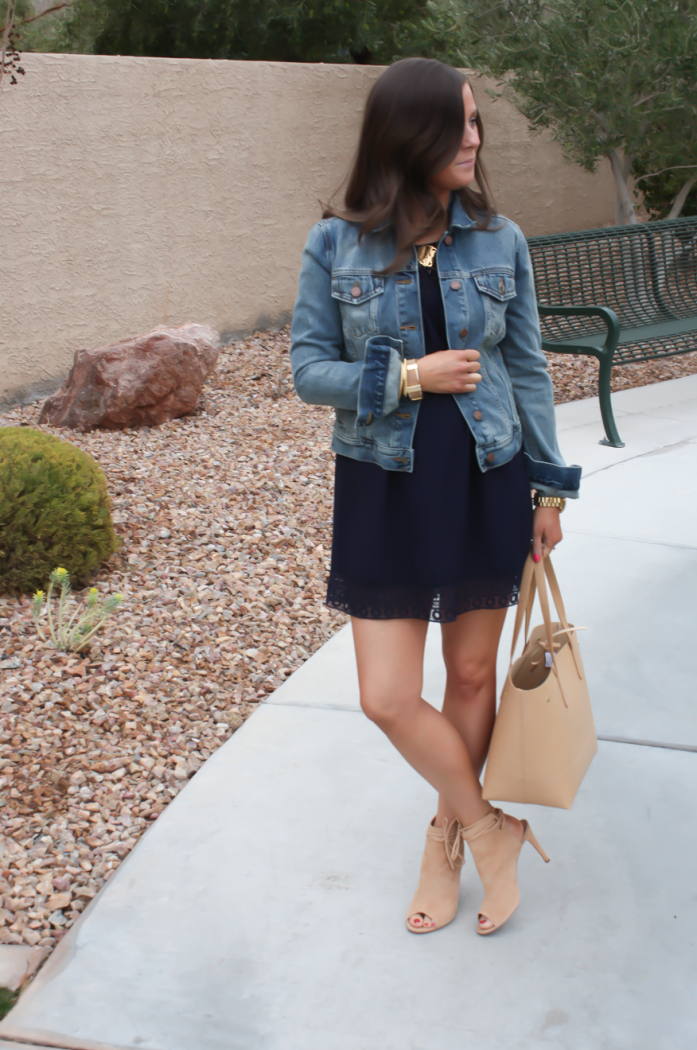 I'm a huge denim jacket gal.  Like, I may love them slightly more than a normal person should…and there's no shame in my game.  They're a huge part of my spring, summer, and fall uniform, too, because I simply want to wear it with every single and skirt I own.  I have my eye on quite a few spring dresses right now and all I can think about when I try to envision my outfit in my head it how great it would look with my denim jackets.  Please tell me I'm not alone!
For the past 2 years, I've been really happy with my denim jacket from Factory.  It fits great, I have it in both the light and dark wash, and overall it's been a great addition to my wardrobe.  I recently been searching for a "medium" wash denim that almost reminds me of a pair of old levi jeans.  I guess it's hard to explain but before denim got all kinds of complicated, there was a simple denim that feel somewhere in the middle as far as color was concerned and it always looked great.  THAT was the color I was looking for…
I stumbled on today's jacket kind of by surprise, which I love, and I'm really excited to share with you what will probably become my new favorite over the coming months.  This jacket has a great fit around my torso and shoulders, not too big or too tight, and I love where it hits around my hips.  It's a great length for skirts and dresses because it's not too long, which can sometimes make it appear more like a coat than a small little jacket.  I also love the feel of this jacket because it's not too soft or stiff.  Am I starting to sound like Goldilocks here, or what?!
Overall, I love when I come across something I been searching for and it works out just right…especially when I'm not particularly looking all that hard when it happens!
Have a great day, all!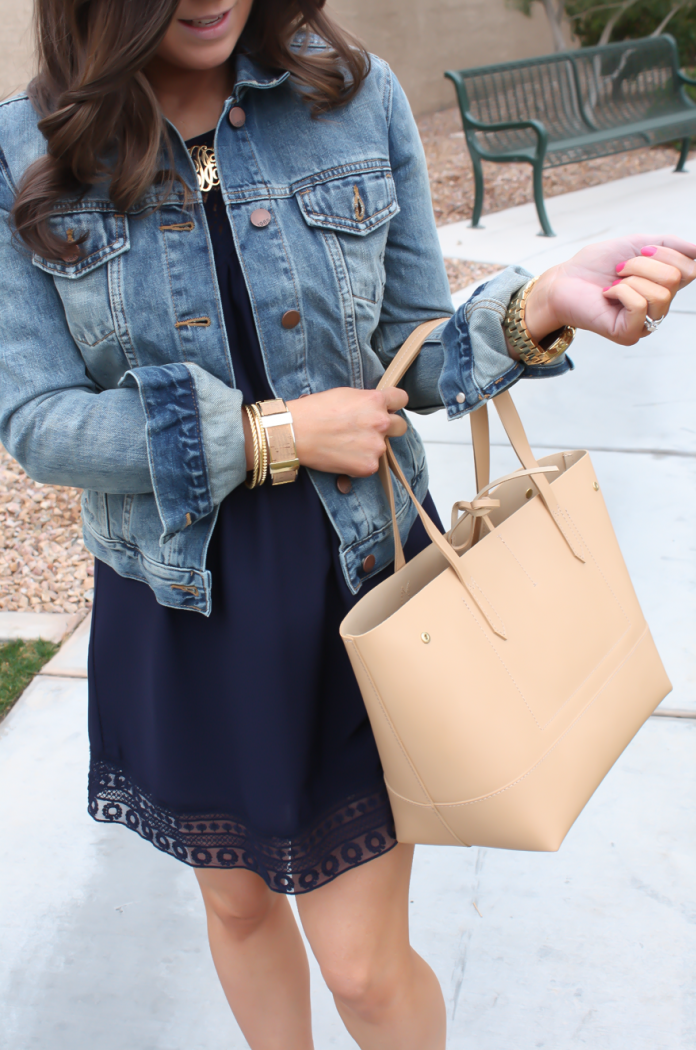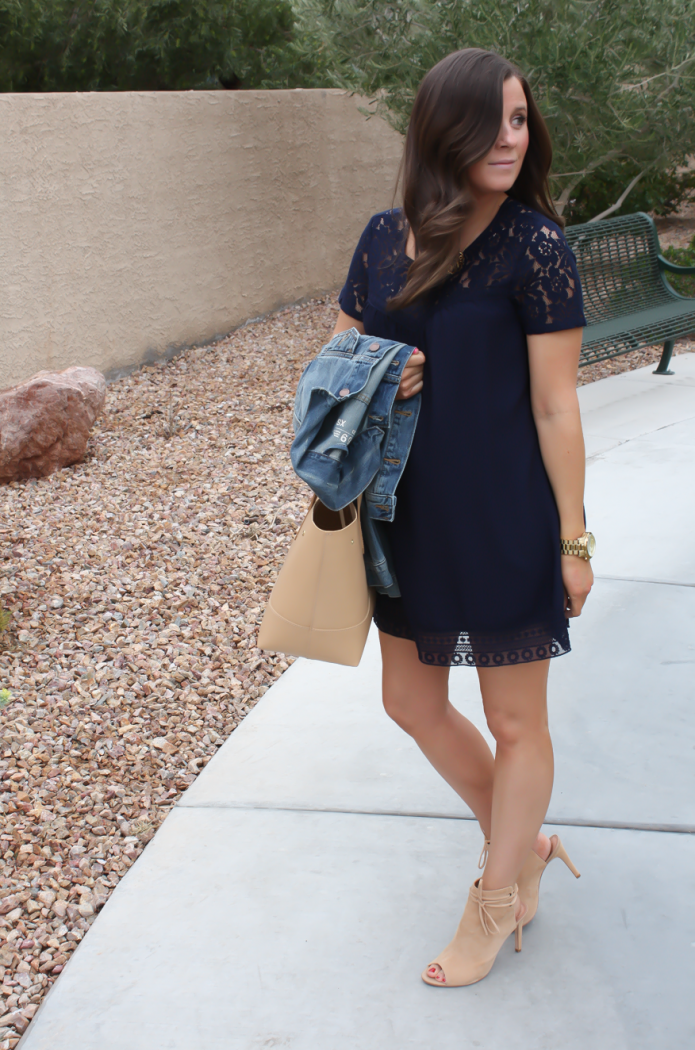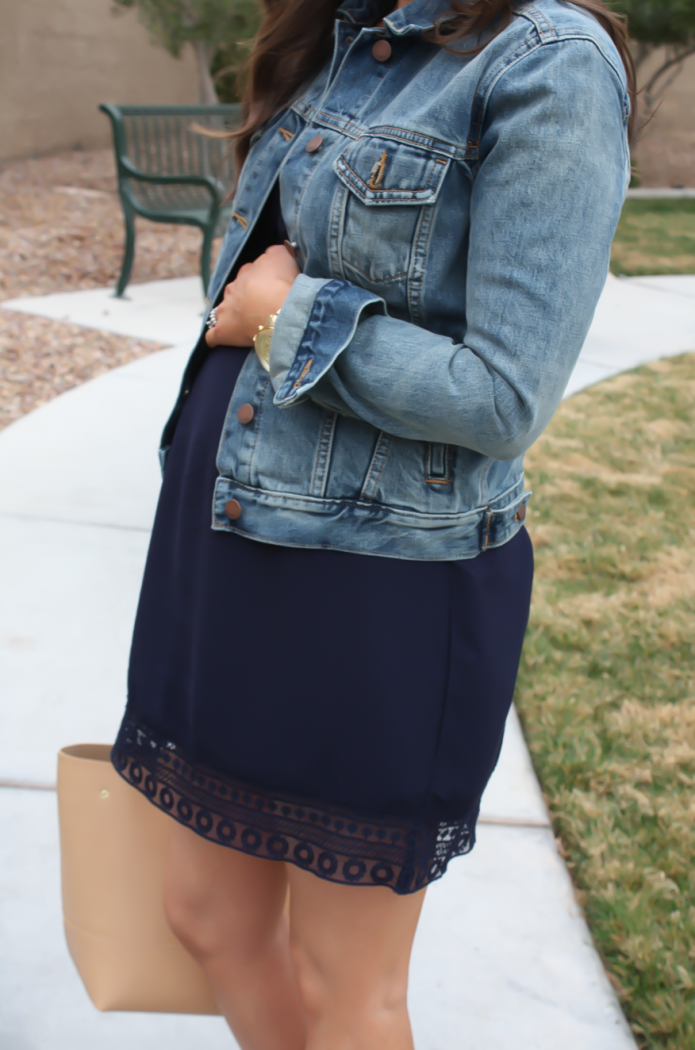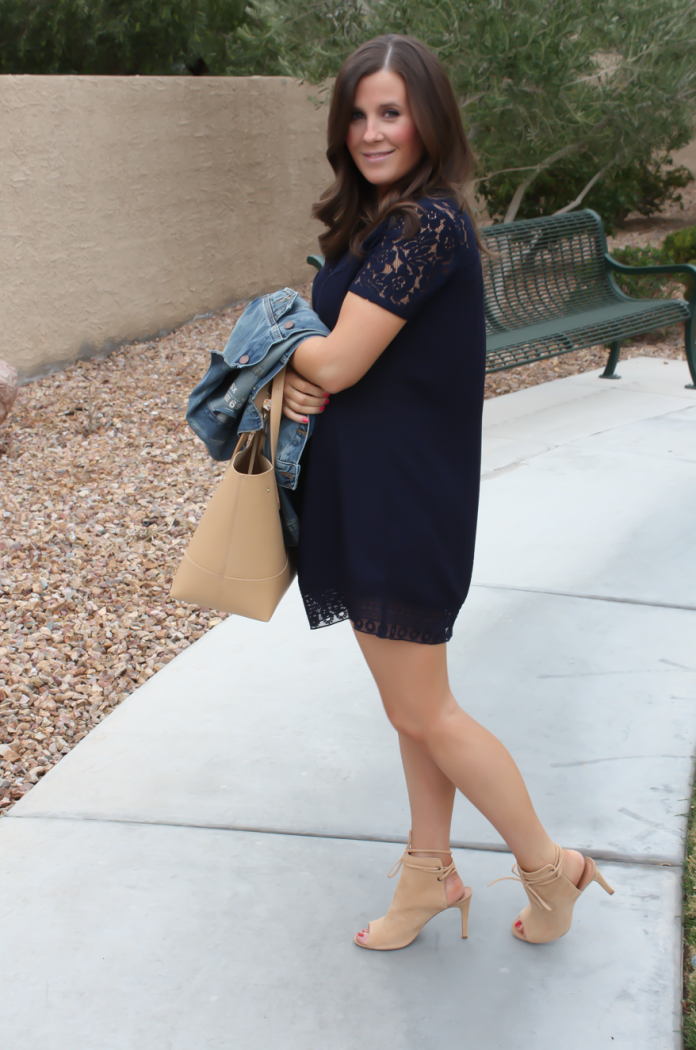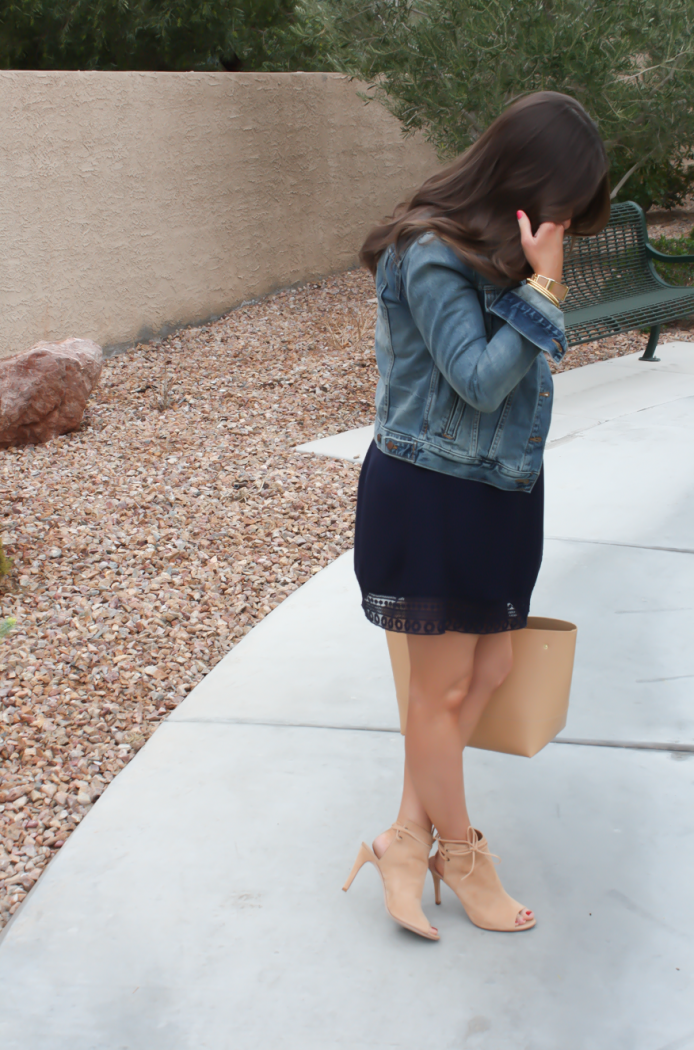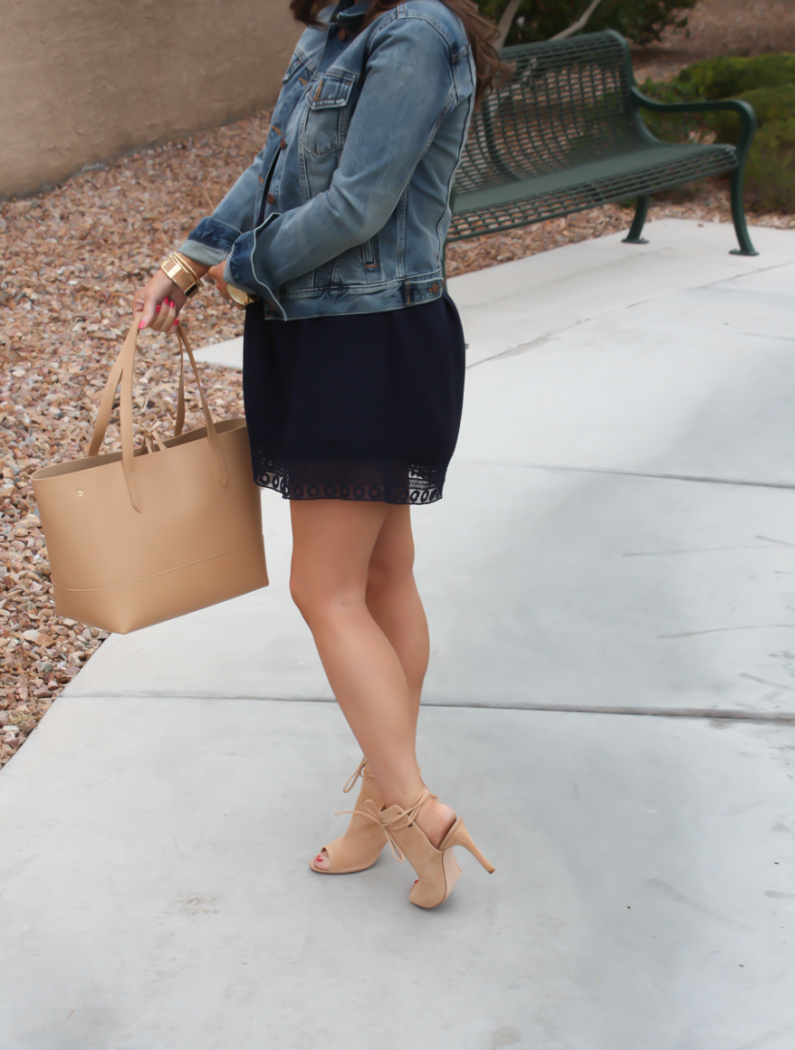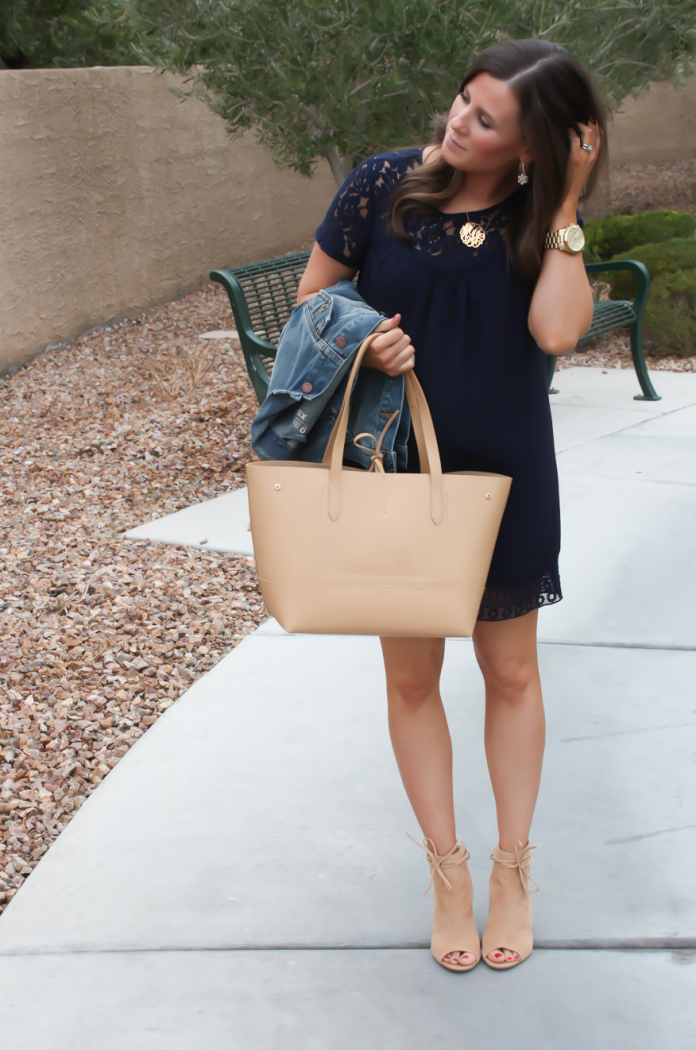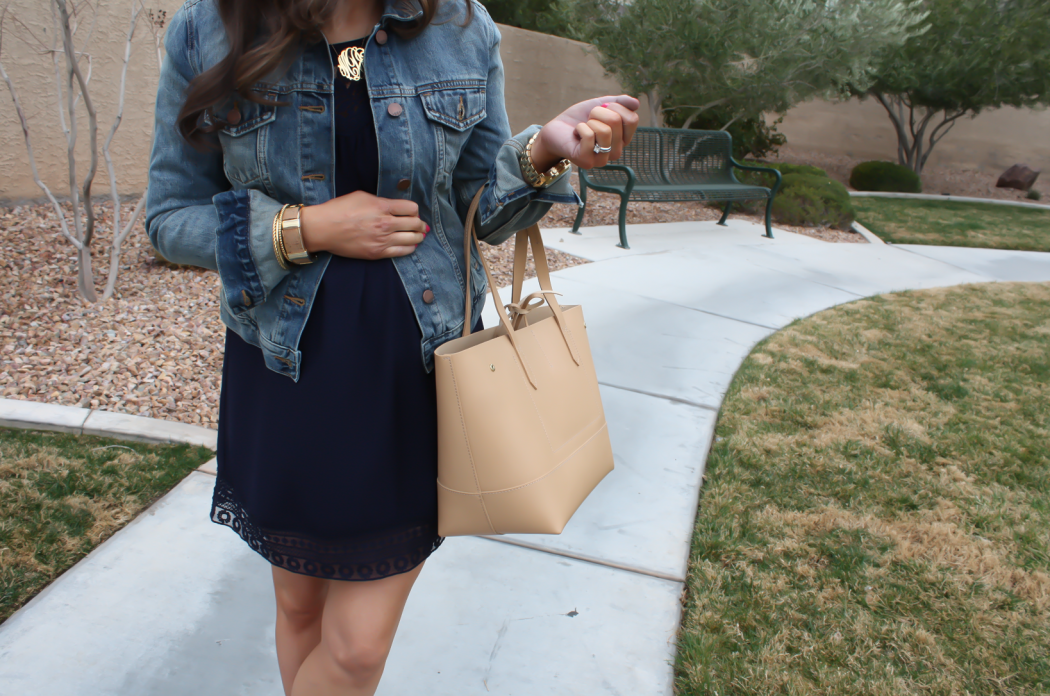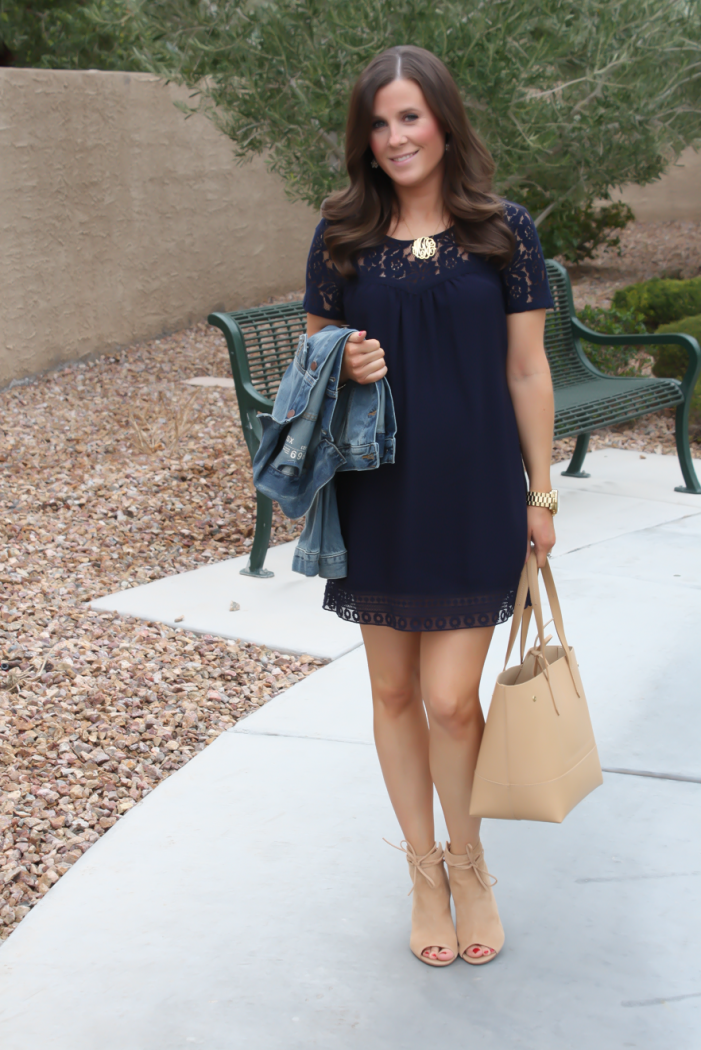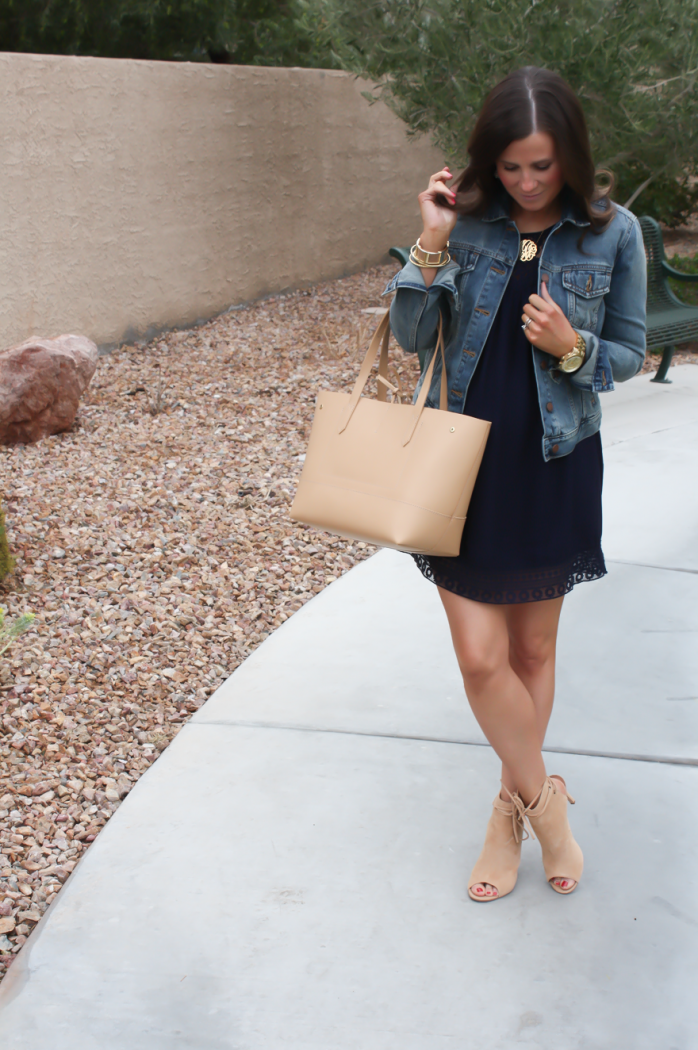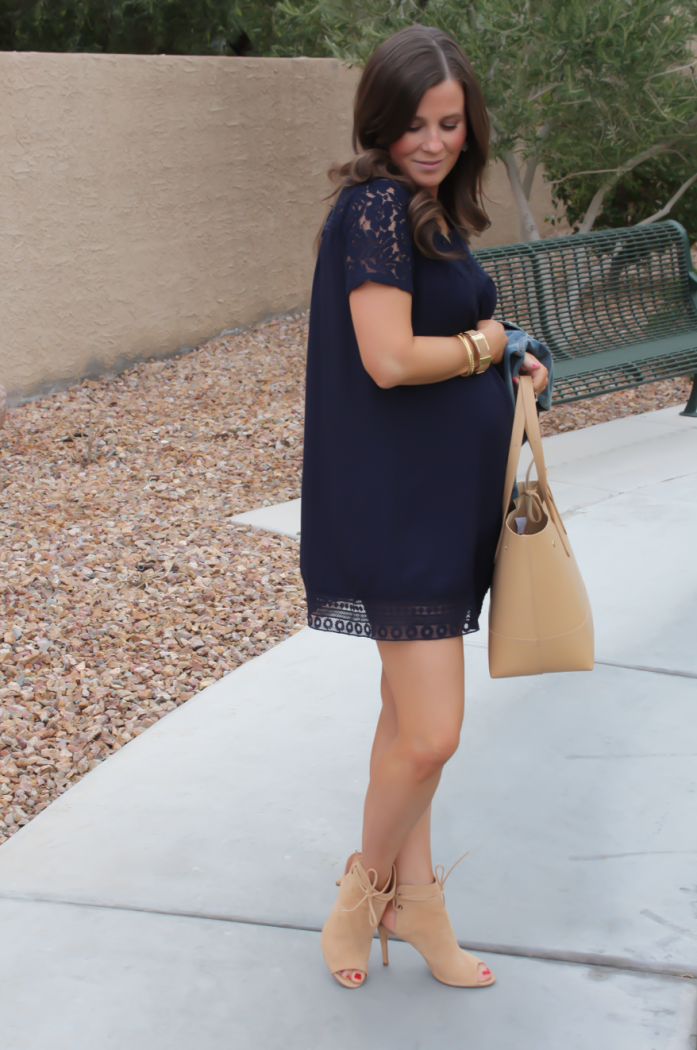 Gap : Denim Jacket Use code "SAVE" for 25% off the SALE price! (I'm wearing an XS)  |  Forever 21 : Navy Dress (I'm wearing a S)  |  Joie : Booties, try these, these, these (lust!)  |  J.Crew : Tote  |  Jennifer Zeuner : Initial Necklace  |  Michael Kors : Gold Watch
Shopbop only has a few sales a year and they just started their "buy more, save more" promotion this week!  Down below are just a few, and I mean FEW, of my favorites right now.  How does a girl even know where to start?!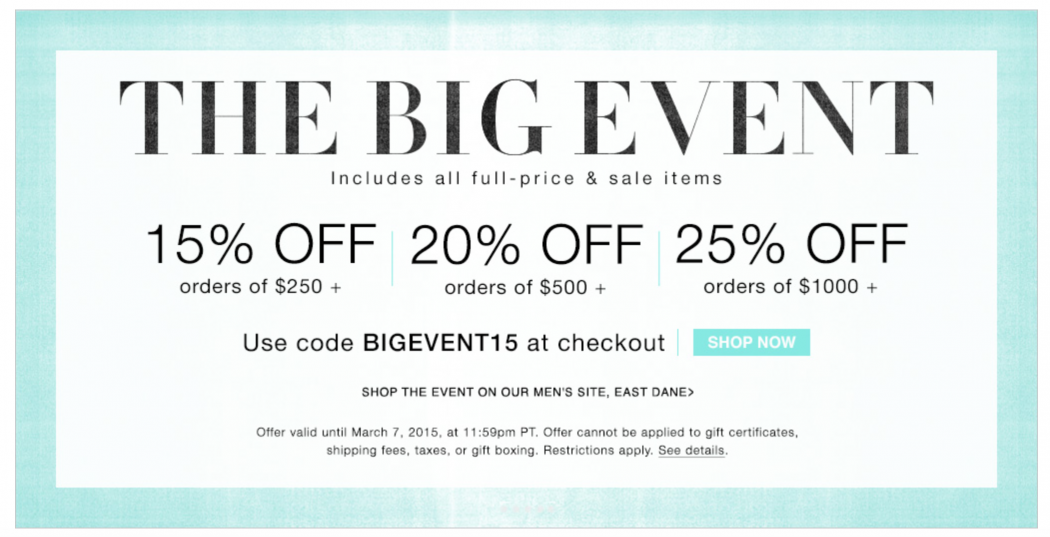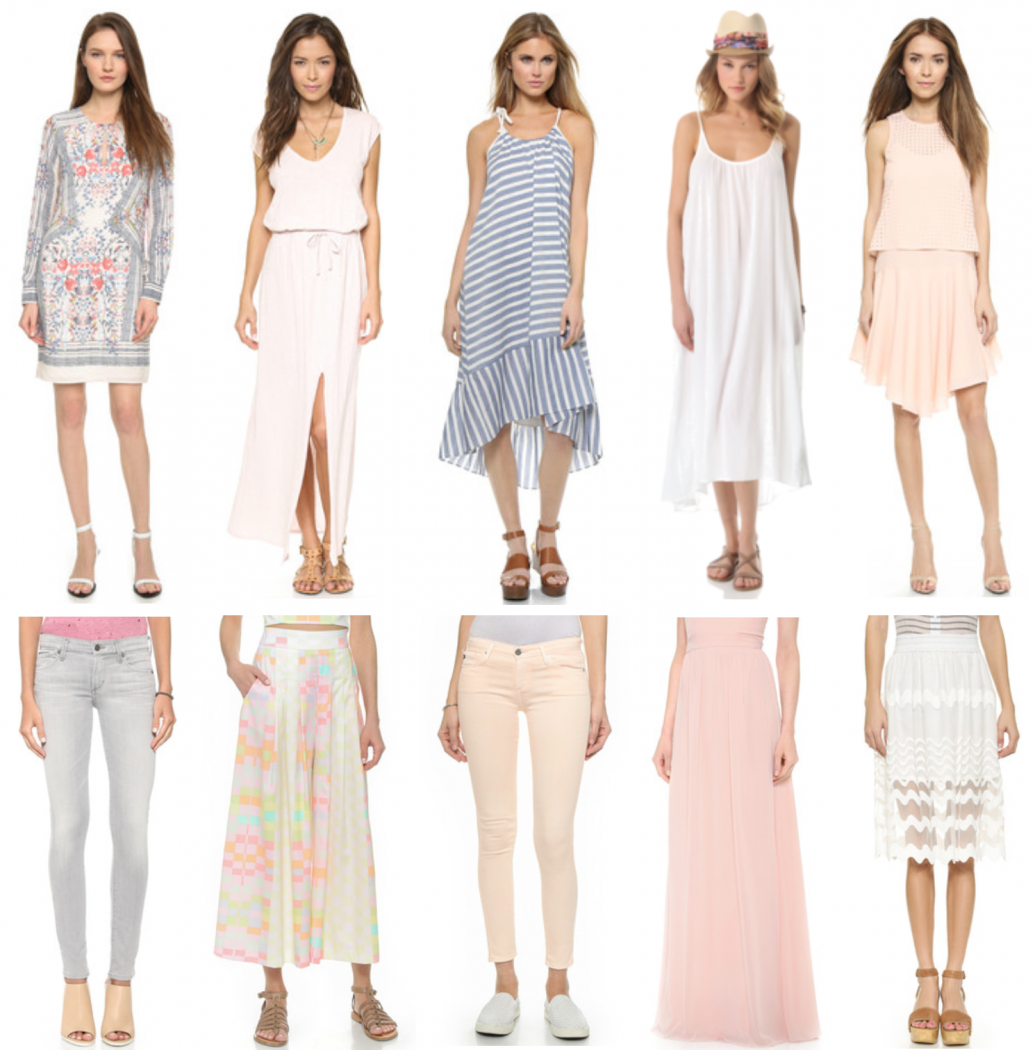 one  |  two  |  three  |  four  |  five
six  |  seven  |  eight  |  nine  |  ten