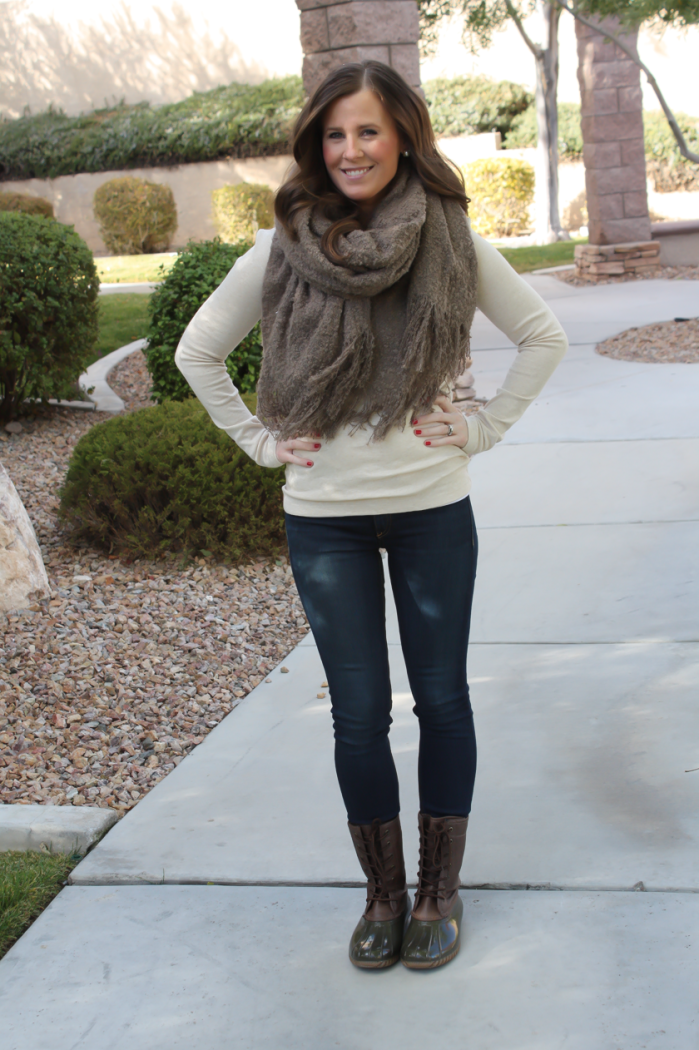 I hope you all had a wonderful Thanksgiving and were surrounded by the ones you love.  Our little family of 4 spent the afternoon (…and into the night) with our military family and while we missed the all our relatives on the east coast, it's always nice to spend the holidays with the friends who have become your family.  We ate, laughed, and maybe even watched a hilarious dance party put on by all the kiddos.  Whew.  Exhausted is a great way to describe how I feel right about now!  Exhausted but thankful.
The temps are dropping here in Vegas and seeing how we lack the humidity (yessss) here in the desert, it's feeling pretty cold lately!  It didn't even break 50* here yesterday and friends, I was cold to the core.  My northeast friends are laughing at me but 3 years in the desert will change a girl!
One of the easiest ways to give a somewhat simple outfit (like jeans and a tee) a little more life is to add a few accessories.  Think a scarf, maybe a small piece of jewelry here or there, or even a fun pair of shoes.  Being that we're so close to December, I'm pretty sure most of our added pieces and layers are all ones to keep us warm.
Last week, I checked out Madden Girl for Kohl's and their super affordable line of cold weather accessories.  I grabbed a few fun pieces like this soft wrap that actually has a little bit of sparkle woven into it for a little extra glisten.  I love how big it is, too!  Great for a chunky wrap around your neck or let it hang right off your shoulders for the ultimate blanket scarf.  I love the tassels on the ends, too.
I also grabbed a pair of these fun duck boots mostly because they felt nice and warm on the inside and I love the price point for someone who rarely sees any rain or snow in our neck of the woods.  We are planning a trip up to the mountains here in Las Vegas so I can't wait to test them out in the elements.  Stay tuned!
Have a great day, everyone!  I'll be posting my way through the weekend sharing any and all fun Black Friday finds and getting ready for Cyber Monday!
Happy Holidays, all!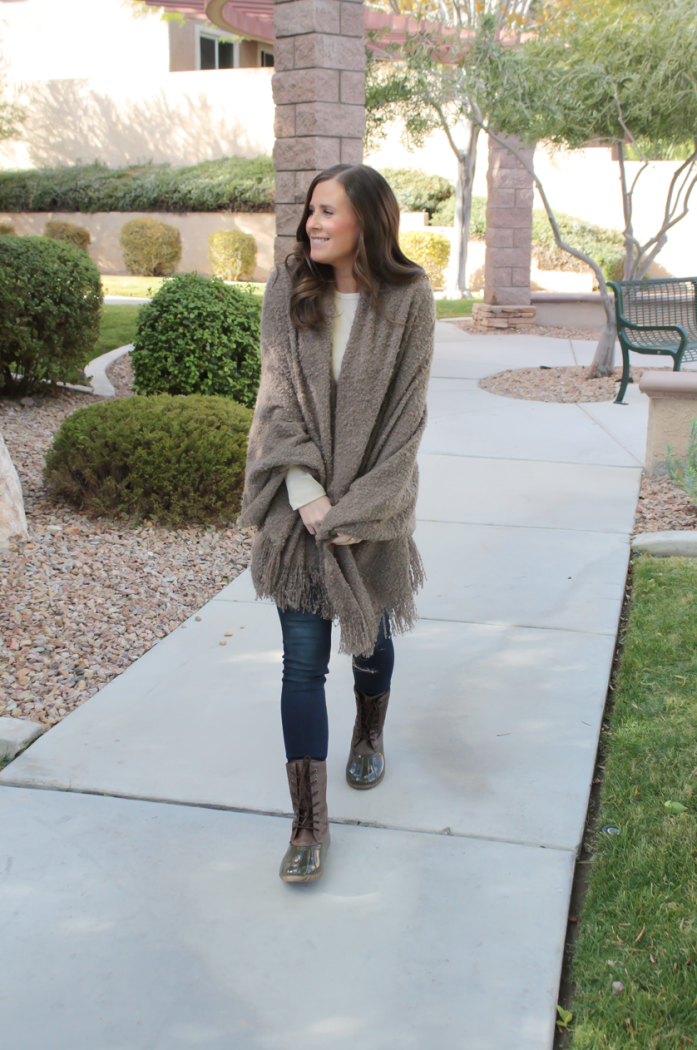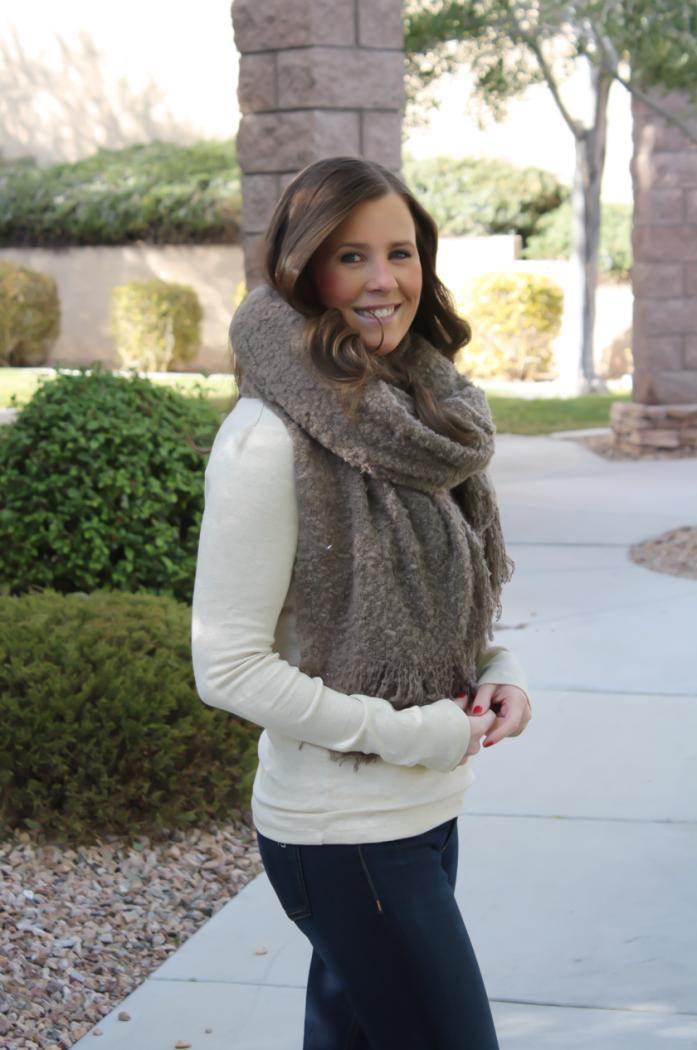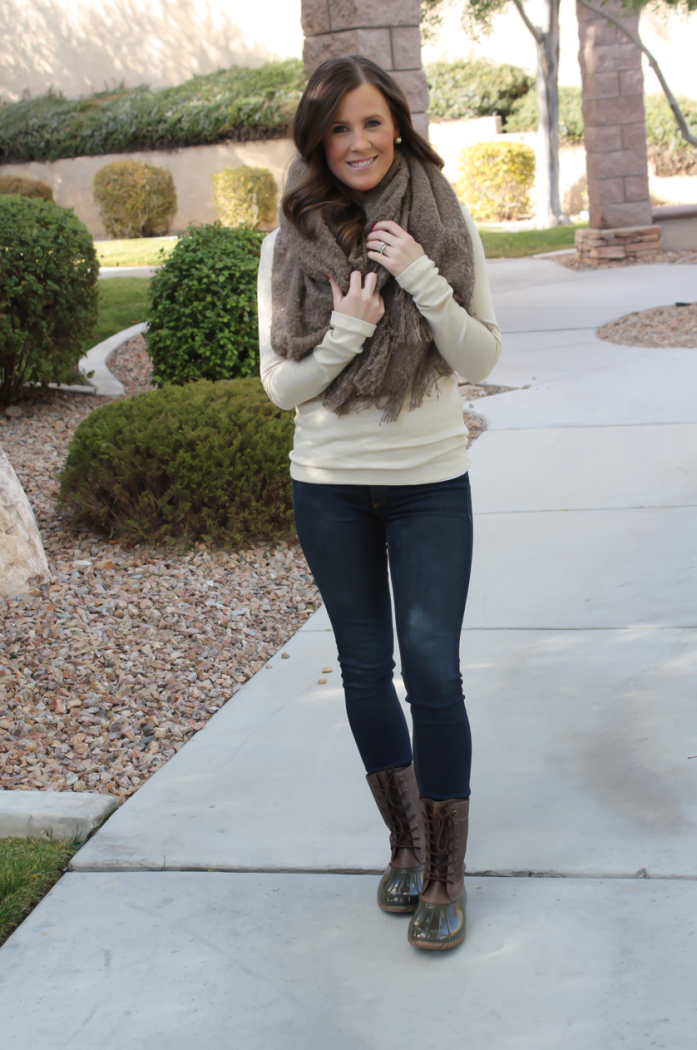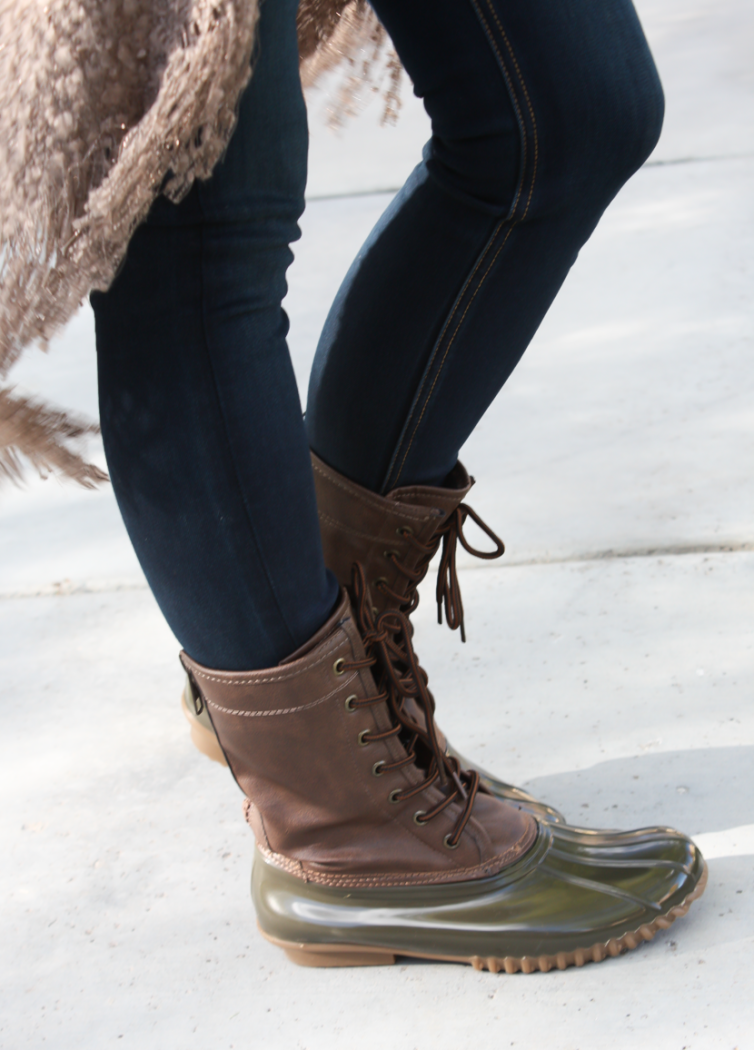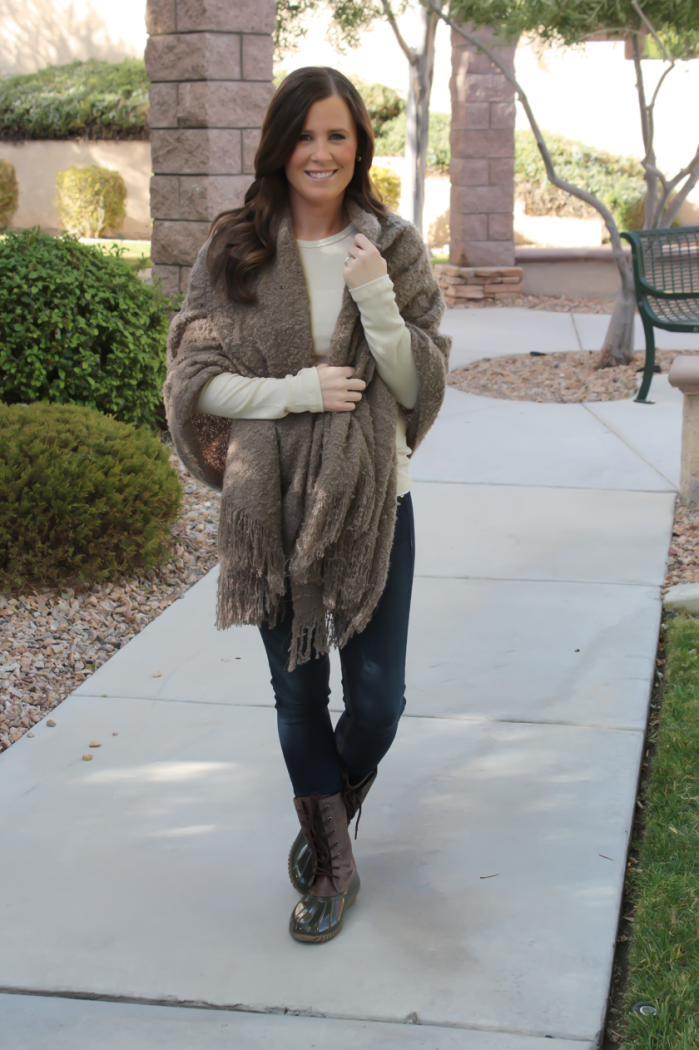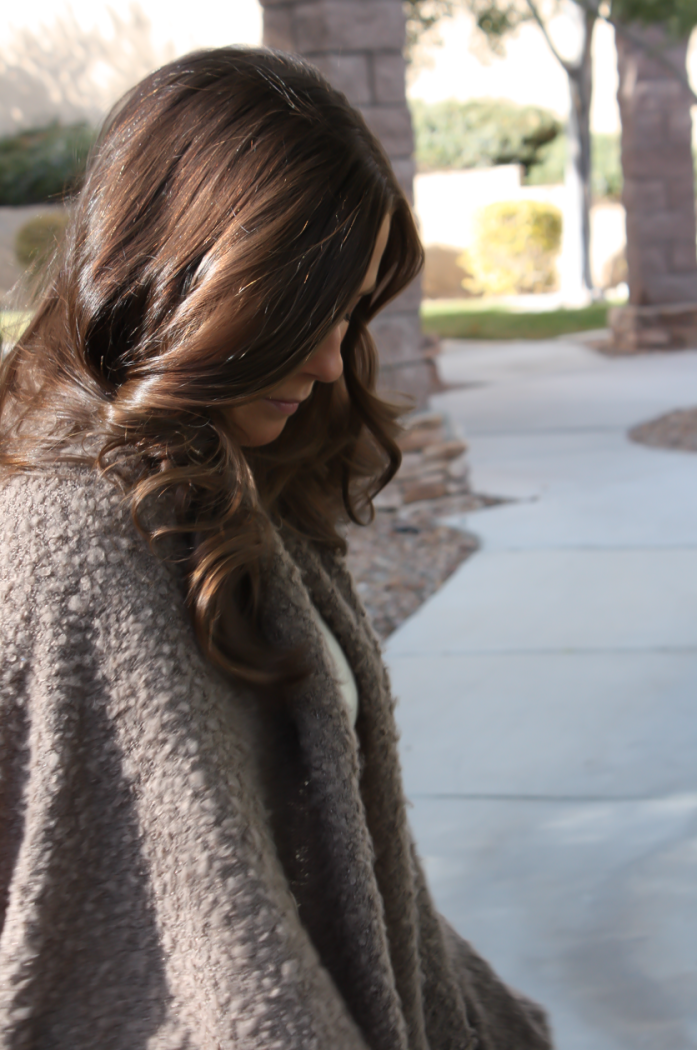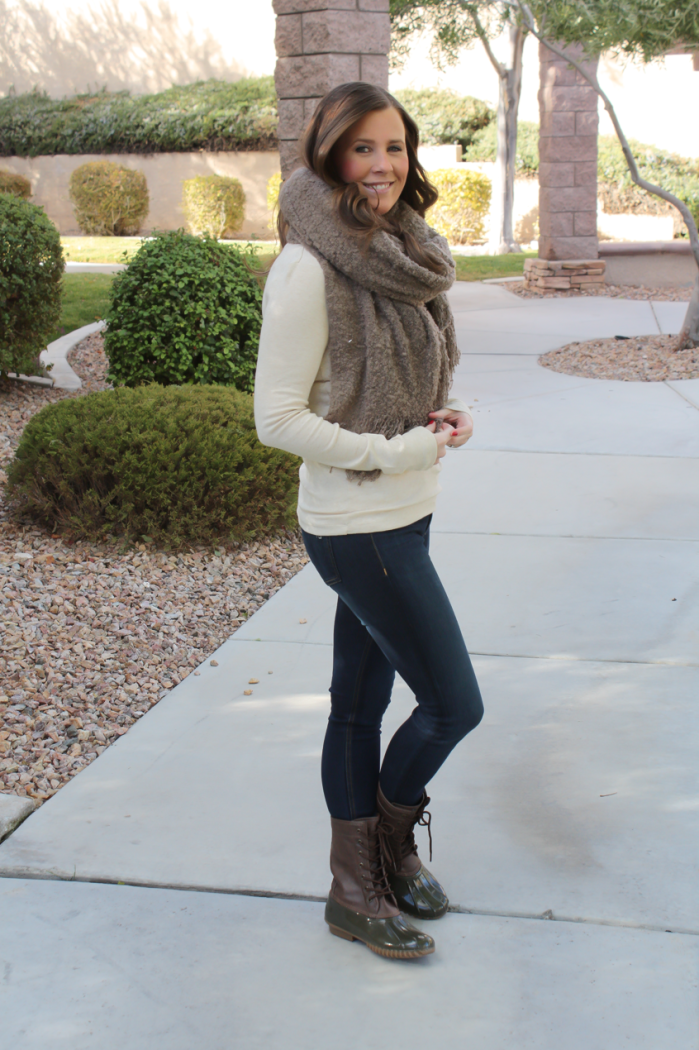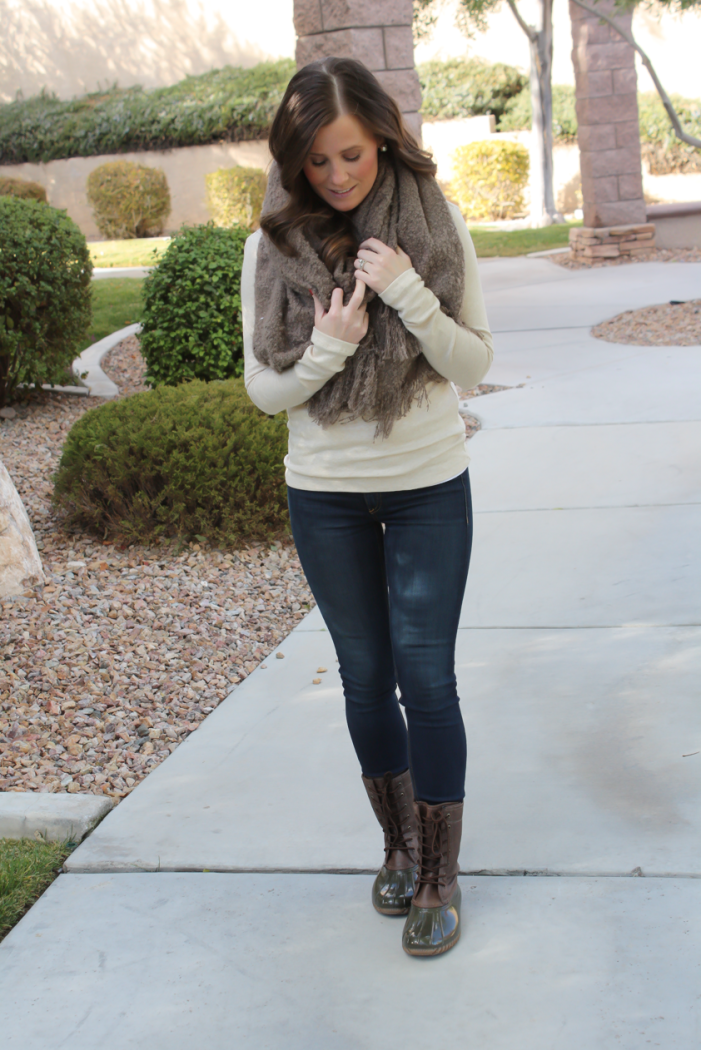 Blanket Wrap  |  Boots (Size up an entire size in order to wear with comfortable and warm socks. They do run small.)
Be sure to use the code "NOV15" for 15% off through TODAY, 11/27!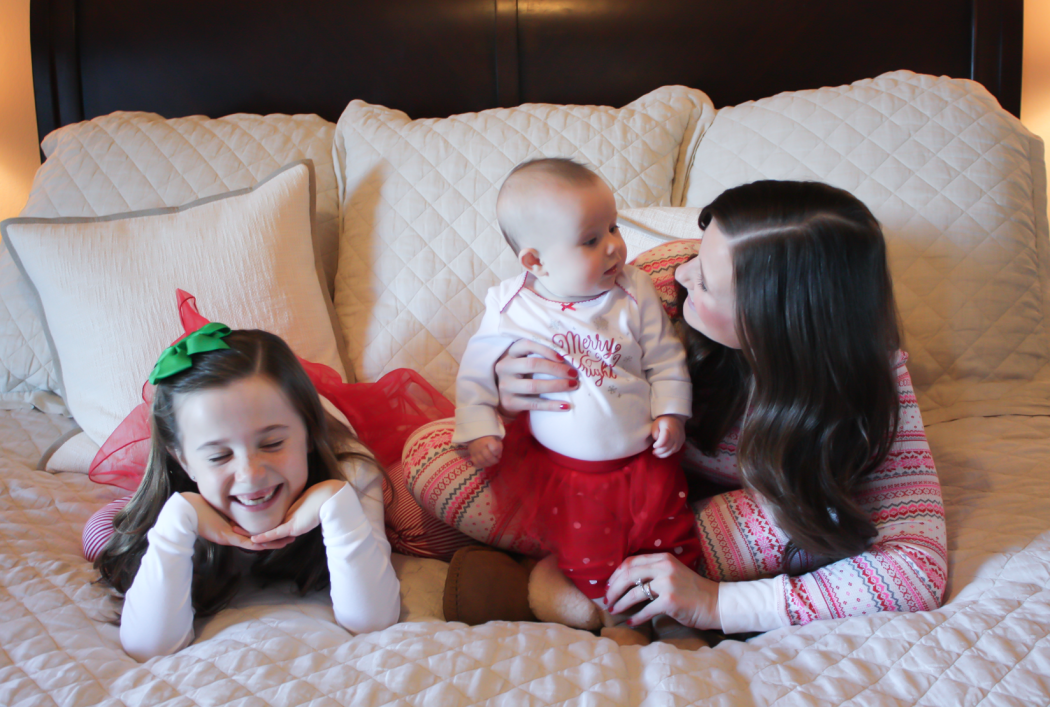 Grace officially thinks Ava and I are looney toons as we did everything short of stand on our heads to try and get her to smile with us in these pictures but, alas, she's just shy of 4 months and wasn't having any of our noise.  So, instead, we laughed at ourselves and called it a day!
Take a close look at these cute slippers I've been walking around in all weekend!  Warm, soft, and even a little bit of traction on the bottom to keep your feet planted on the ground.  Perfect for cozy days and nights at home!
You can grab the girl's tutu pajamas here :  (Ava – big kid and Grace's aren't online, try in store, and look for THESE, too!  So cute!)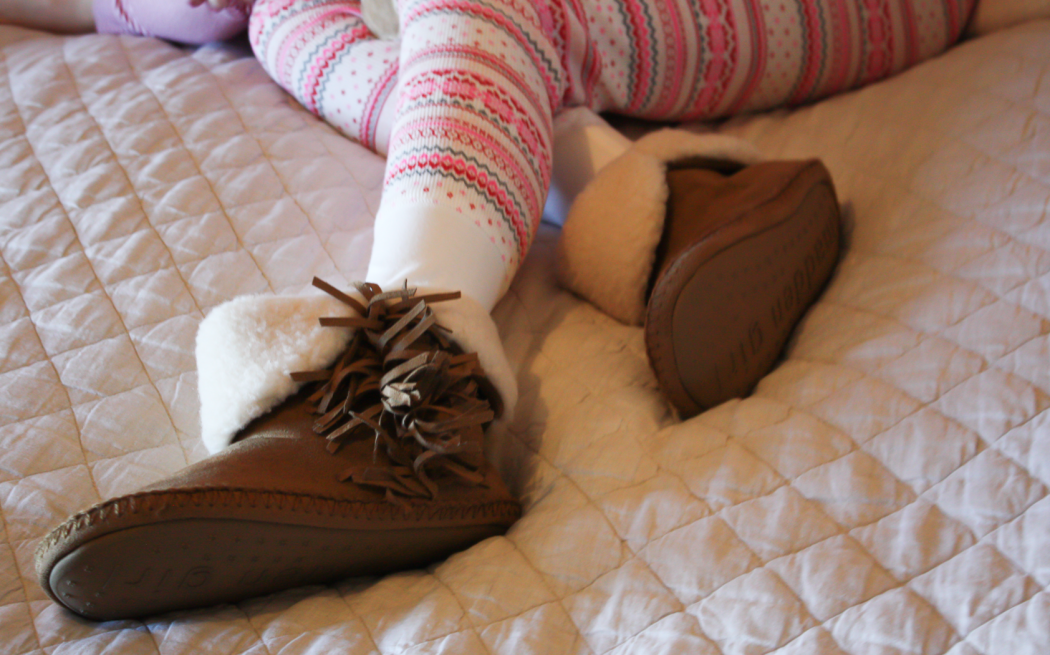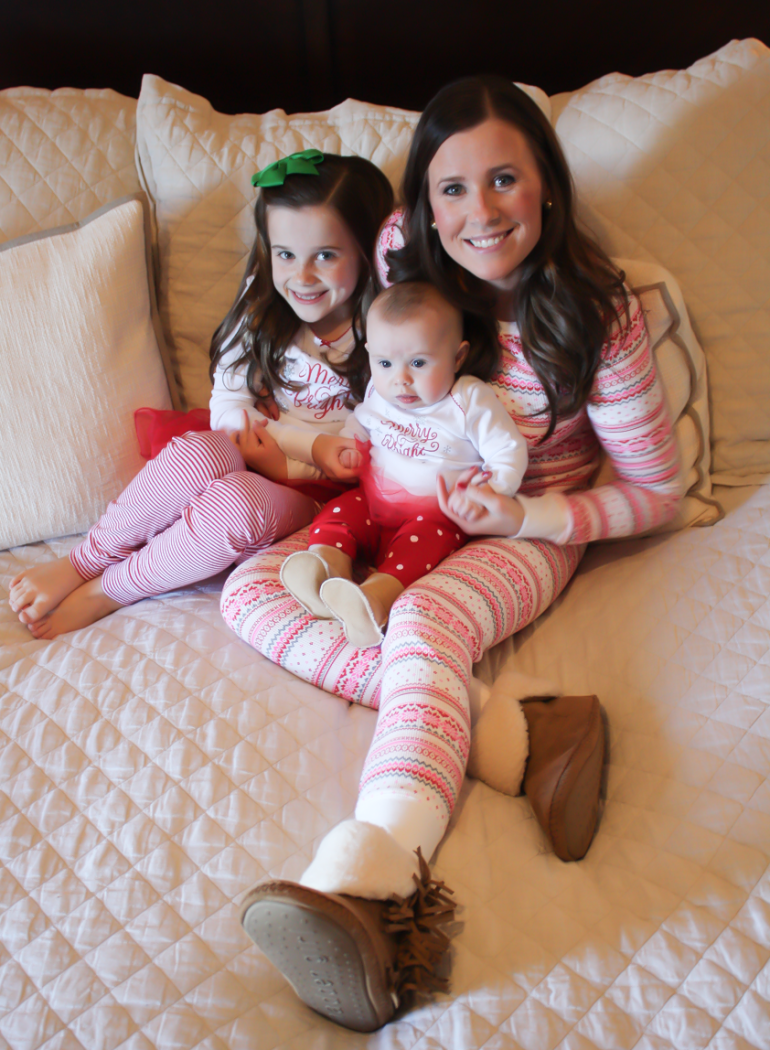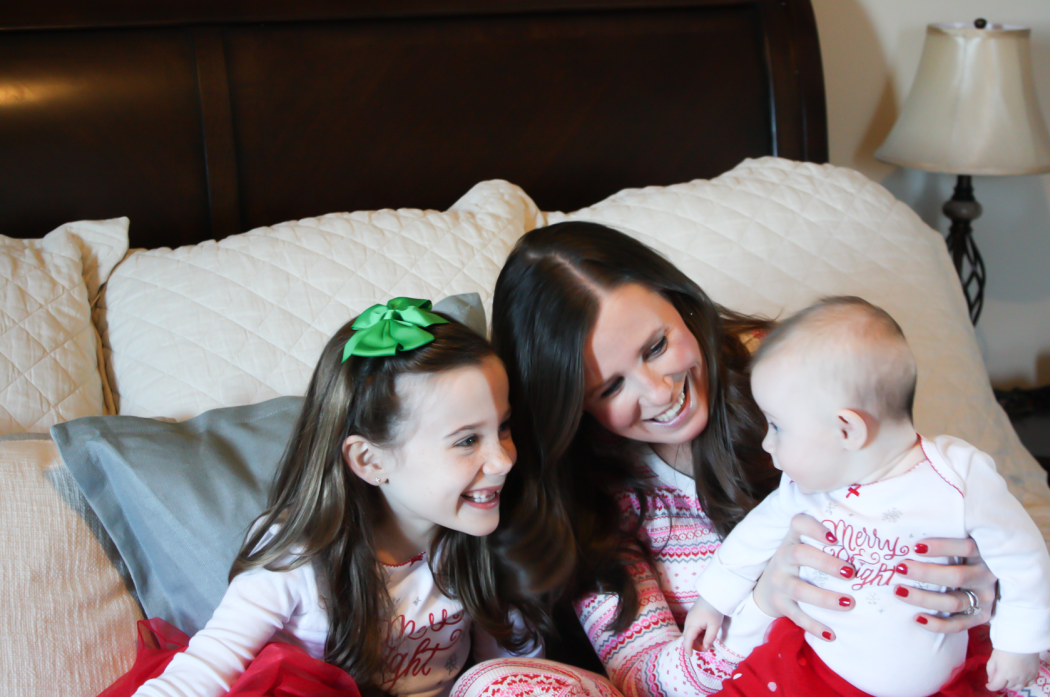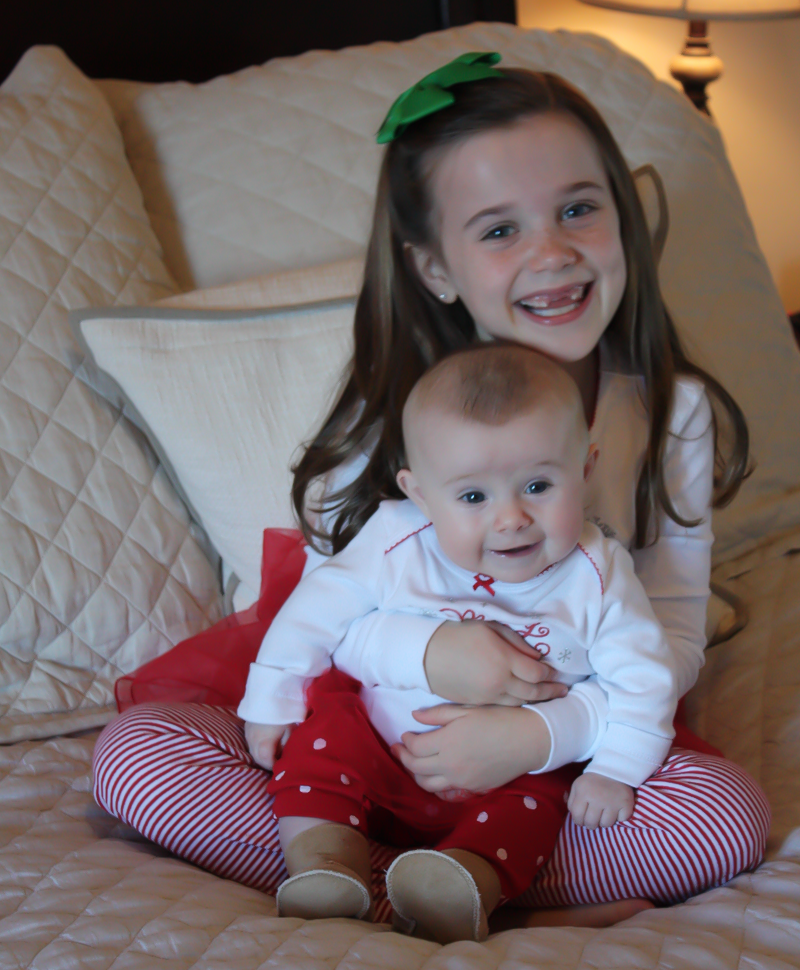 Down below are a few more cute options to shop!  Stock up now while they're on sale, too!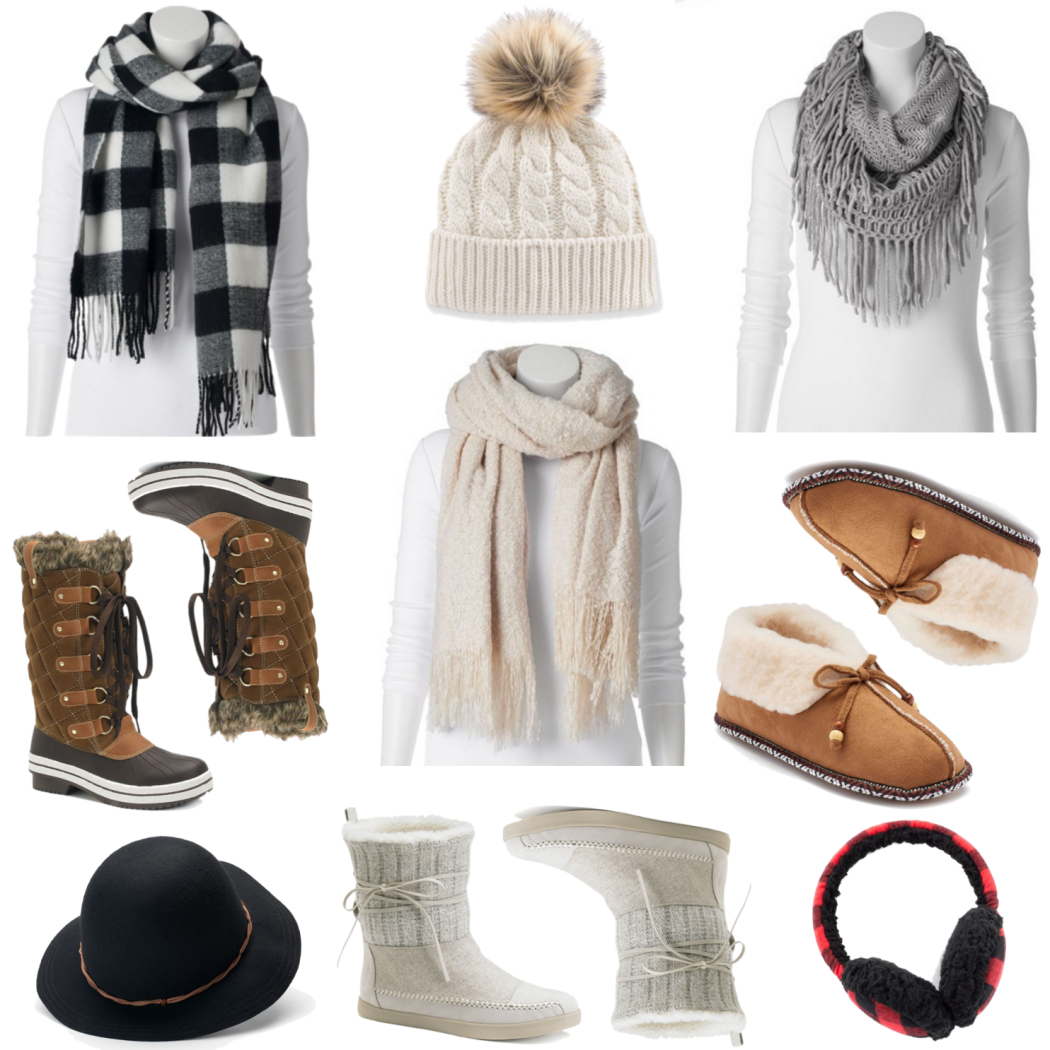 Buffalo Check Scarf  |  Pom Pom Hat  |  Fringe Scarf
Fur Trim Boots  |  Boucle Wrap  |  Slippers
Hat  |  Cable Knit Boots  |  Plaid Ear Muffs
And since I'm all about the vests…try this sherpa one, too!
Today's post was sponsored by Kohl's and ShopStyle.  All opinions are my own.