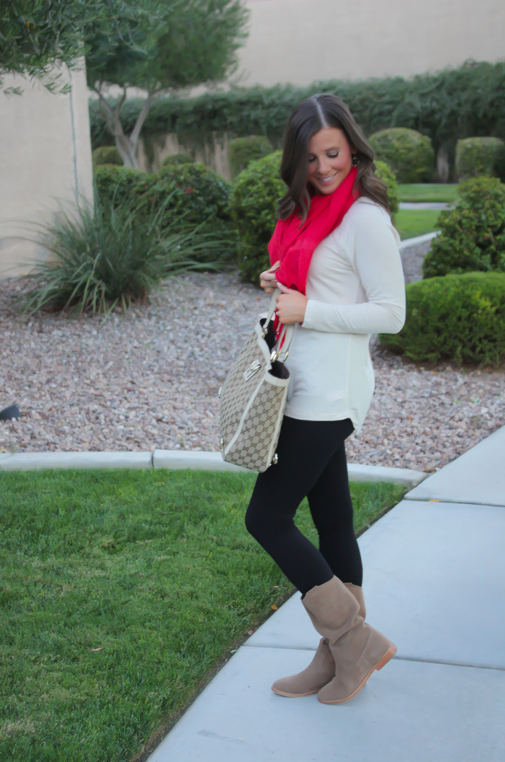 Does anyone else have a "uniform" for pretty much every season?  Meaning, when in doubt, I will wear….this.  I definitely do and if you had to narrow it down to one look that I wear over and over again in the fall, it would be this one right here.  Leggings?  Check.  Comfortable long sleeve tee?  Check.  Scarf?  Check.  BOOTS?  Check!
The past few years, I've relied so much on either my trusty Uggs or my favorite fall investment, ever, my Loeffler Randall boots.  When I spied these boots here for the first time, I just KNEW that they were going to be the perfect addition to my collection.  They are unlike anything else I already have in my closet, they're my favorite color suede, and they look so comfortable!
Even after just wearing them around the house for a little bit this past week, I knew they were worth the buy.  The inside sole is soft and cushioned, which is exactly what I'm looking for when I want a flat boot.  I really couldn't be happier!
I hope everyone has a great day!
Long Sleeve Tee / Leggings / Scarf / Boots here, here, here, here / Bag, loving this