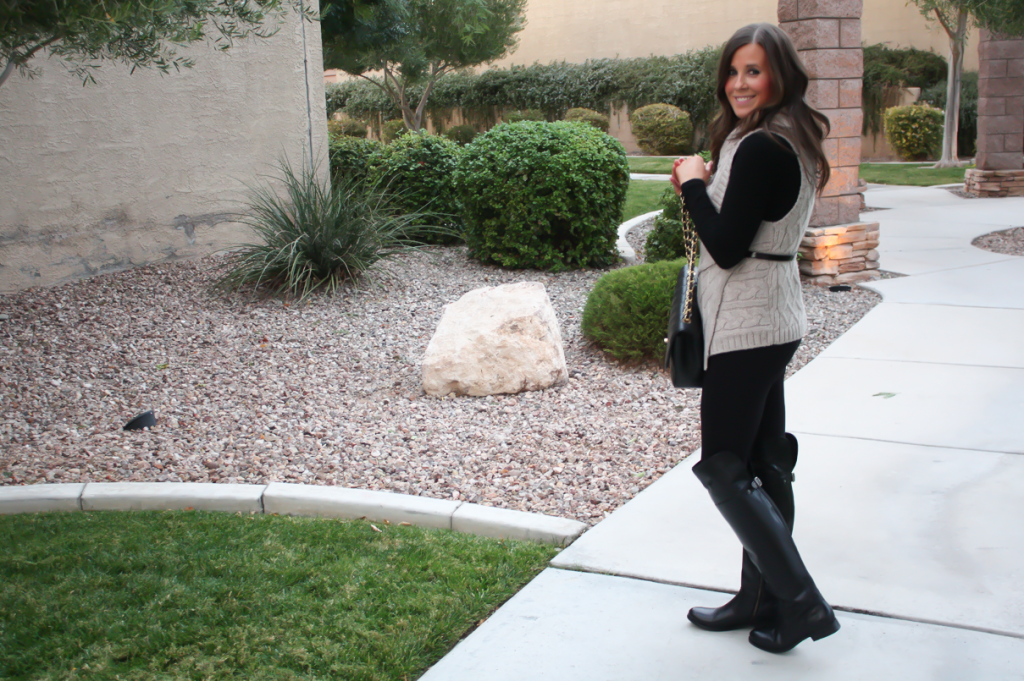 I'm so proud of myself for waiting almost 2 whole weeks before sharing this cozy sweater vest with you again.  I love it so much and it's basically the equivalent to a warm blanket so I pretty much want to wear it…everyday.  Did you notice it's also in my favorite color to wear, ever?!  I mean, honestly.  Wins all around for this gal.
Just when I think I've wrapped up my massive boot splurge of '13, I go ahead and look at the Anthro website and see a whole other realm of possibilities.  I guess my husband is pretty spot on when he constantly tells me it's never ending.  Either way, I love these new black OTK boots!  Frye just knows what they're doing when it comes to crafting an amazing boot and these newbies are here to only remind me of the amazing the quality of their shoes.
Have a great Wednesday, all!  We're halfway there!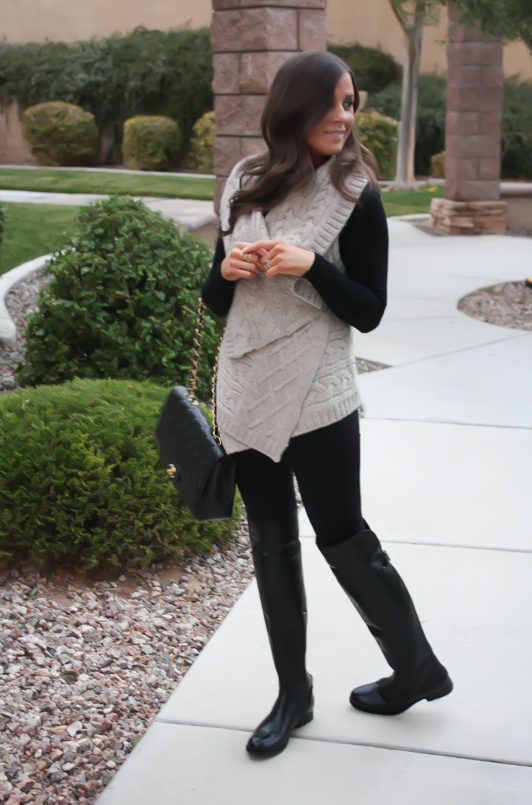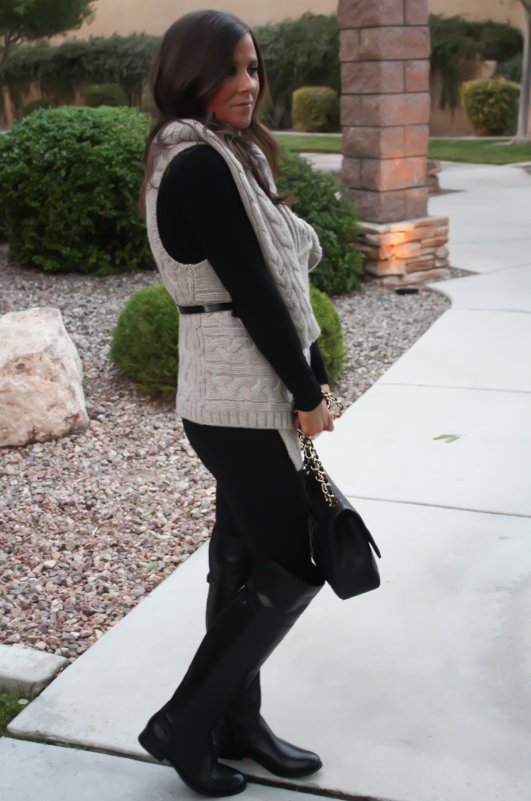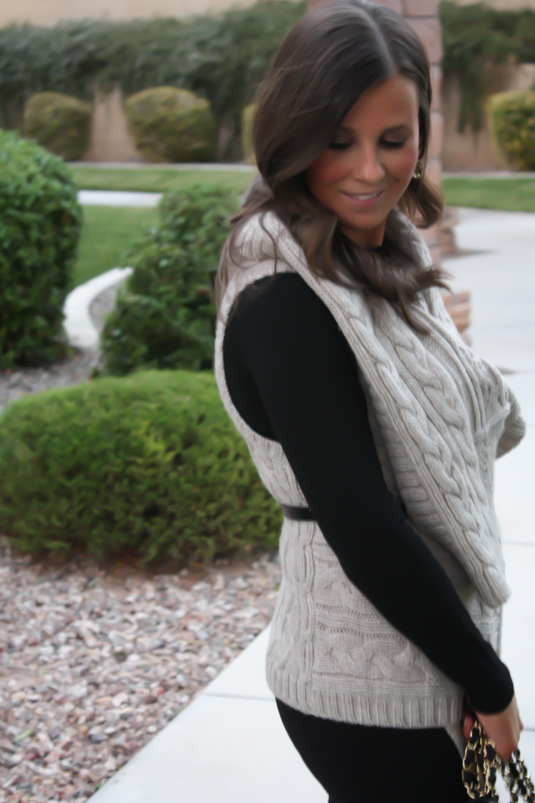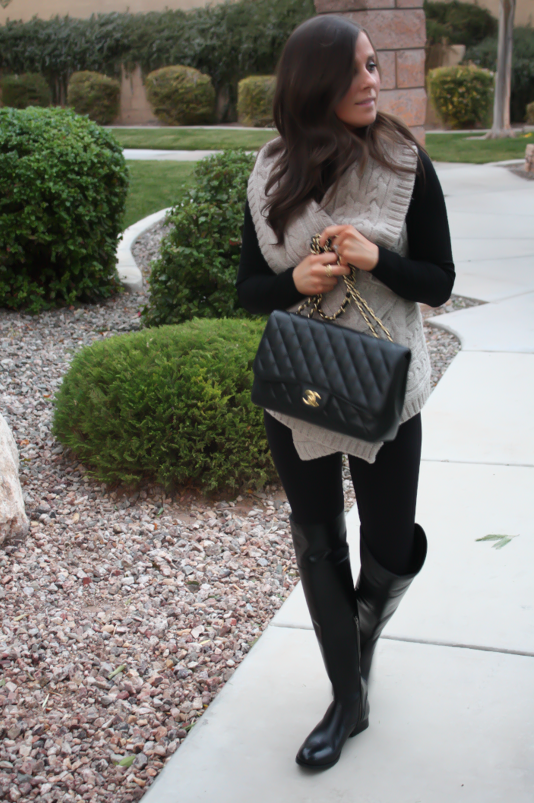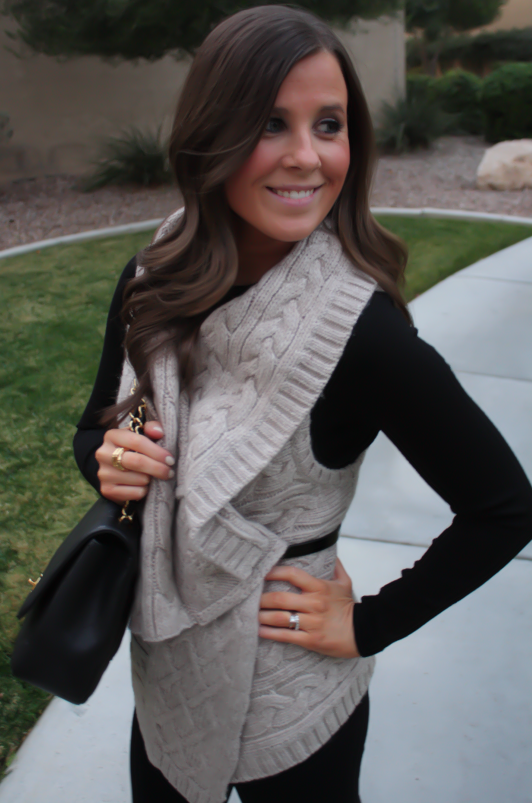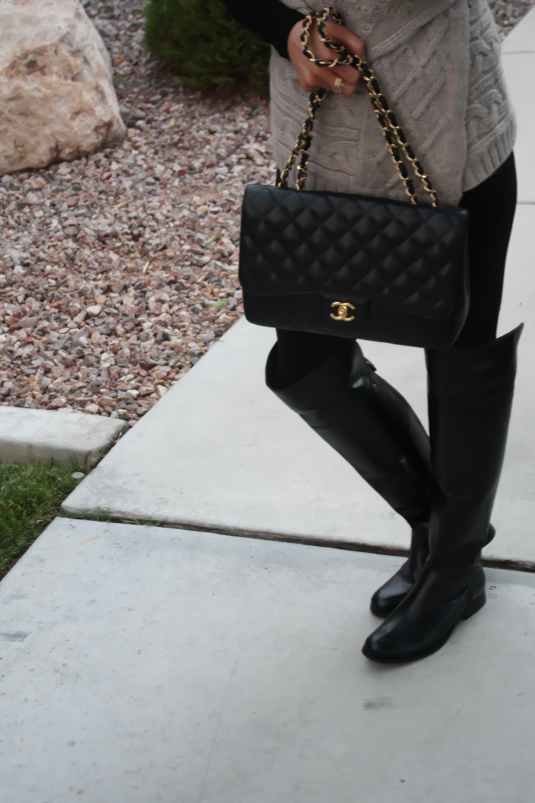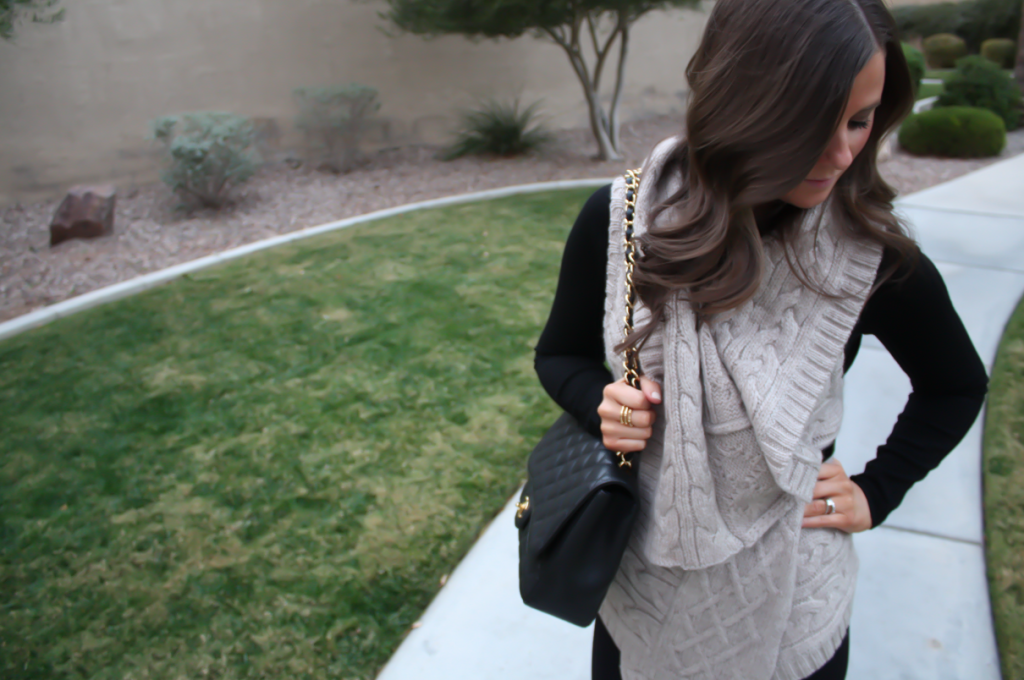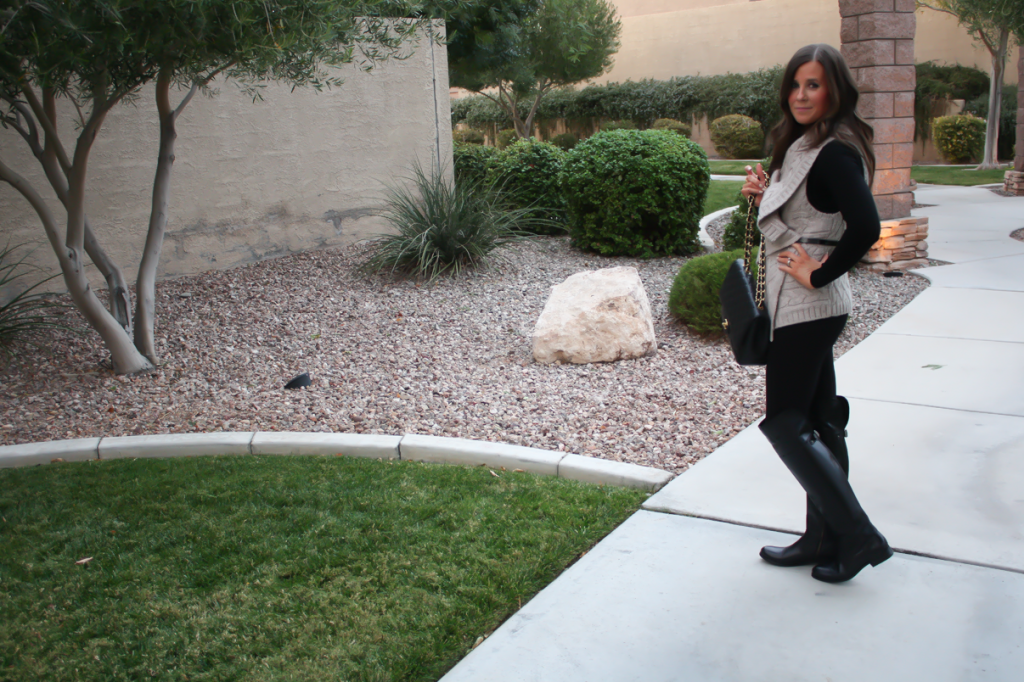 Sweater Vest: on sale! , similar here / Black Sweater / Leggings / Black Boots, similar here / Black Belt / Chanel Bag, similar here
 AND, in the great handbag hunt of '13, I'm kind of loving this YSL bag right now…  Thoughts?!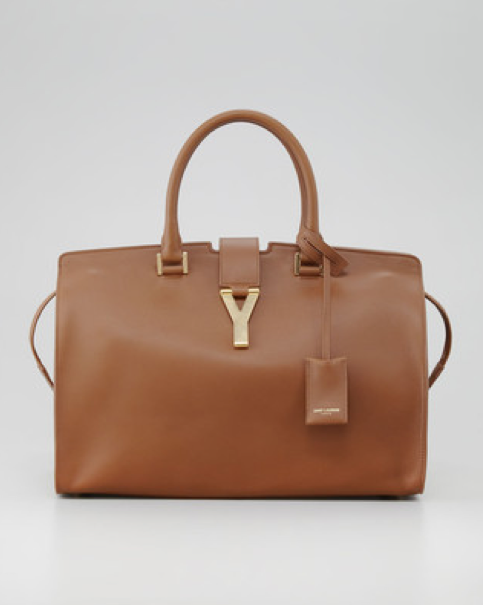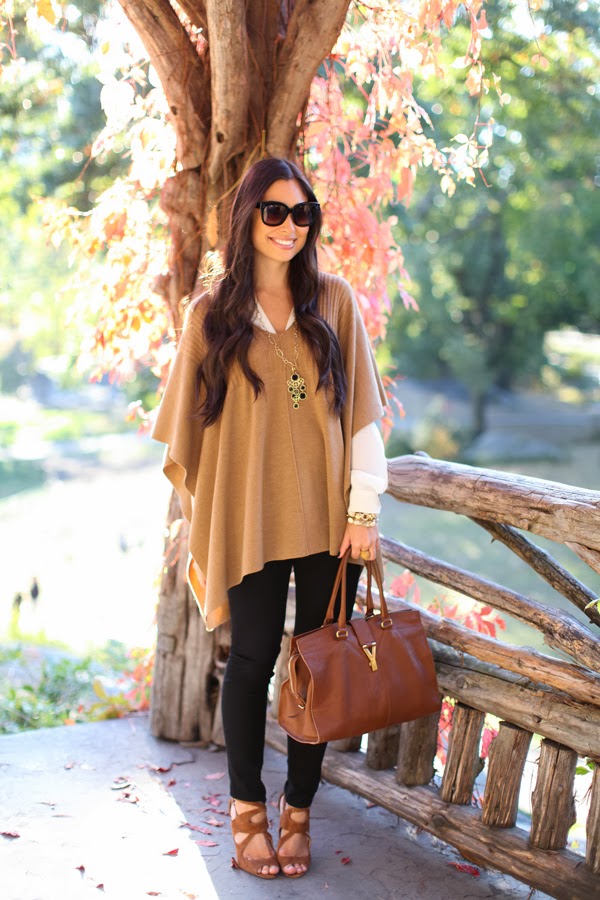 Image