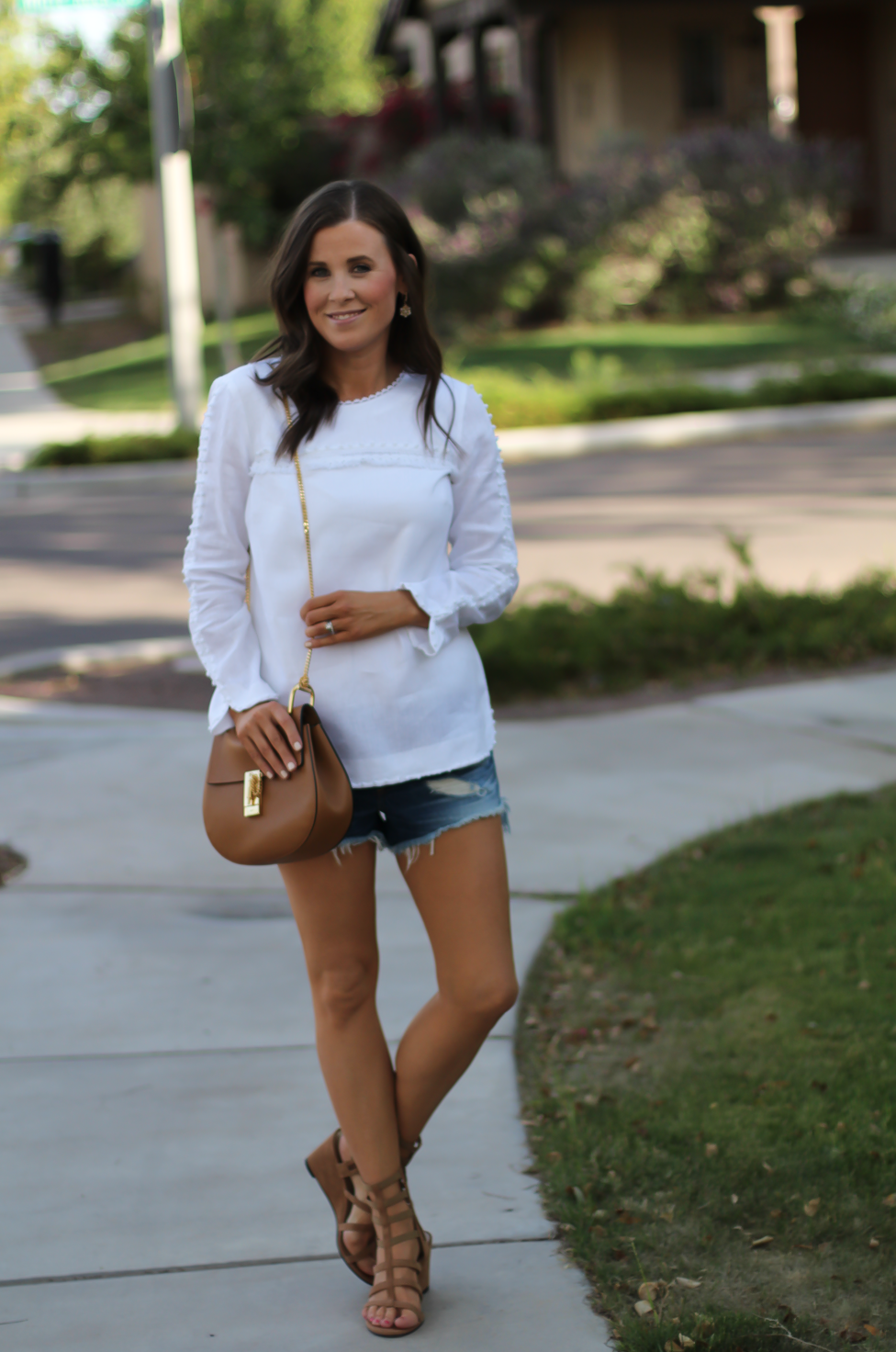 Aaahh, denim cutoffs.  Could you be any more perfect?  I stalked these shorts for a couple weeks and finally grabbed them.  I'm only 5'2″ and while they're definitely true to the cutoff style, they sit lower on my hips and they are also longer in the back.  I know this lenght might not be for everyone but I sure do like them.
And, while we're talking about things I like, white linen blouses are pretty high on the list! So crisp and bright…and all time favorite!
These sandals are so insanely comfortable.  They're on sale in the tall length and I'm tempted to grab them while I can!
Have a great day, al!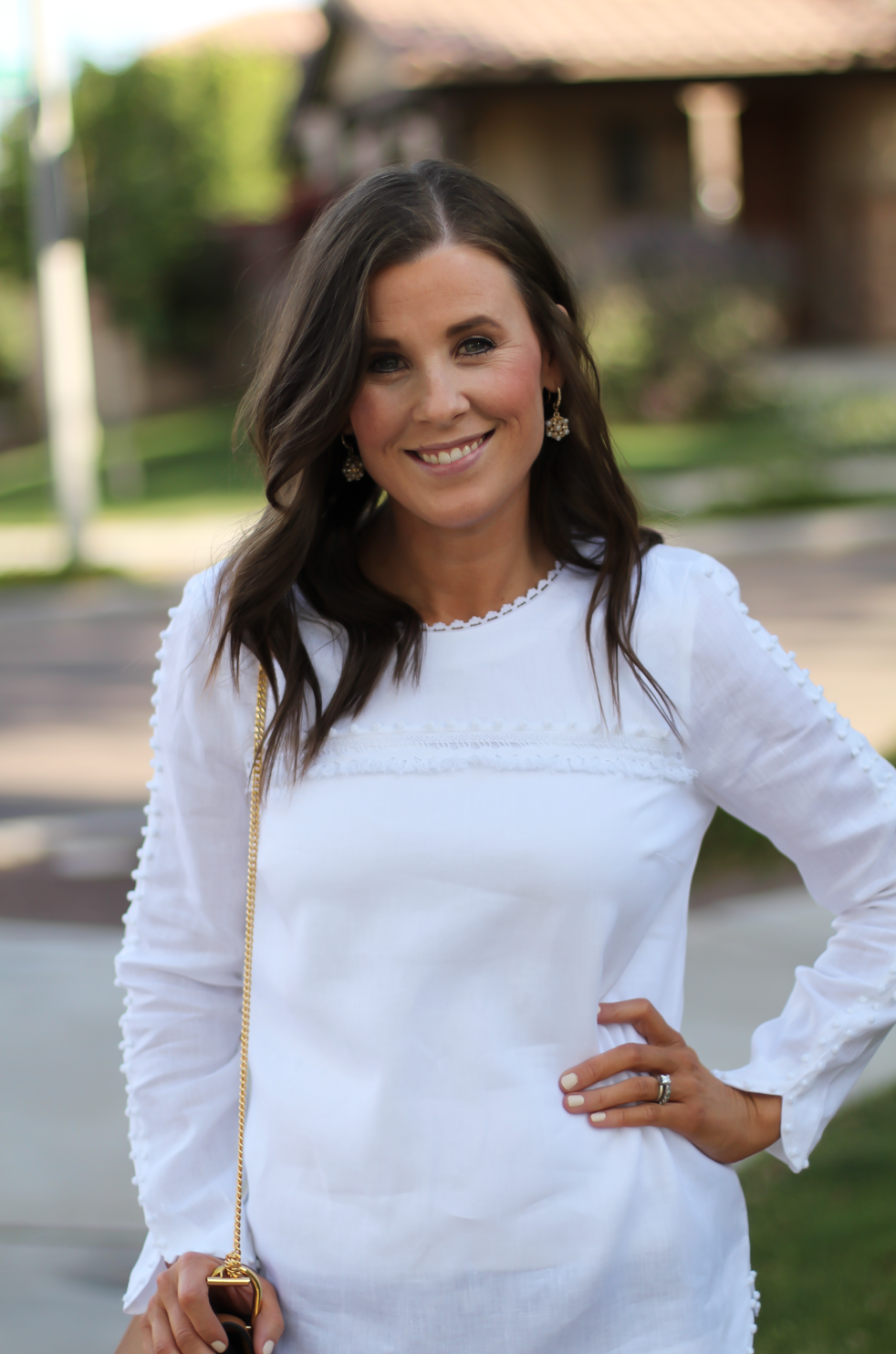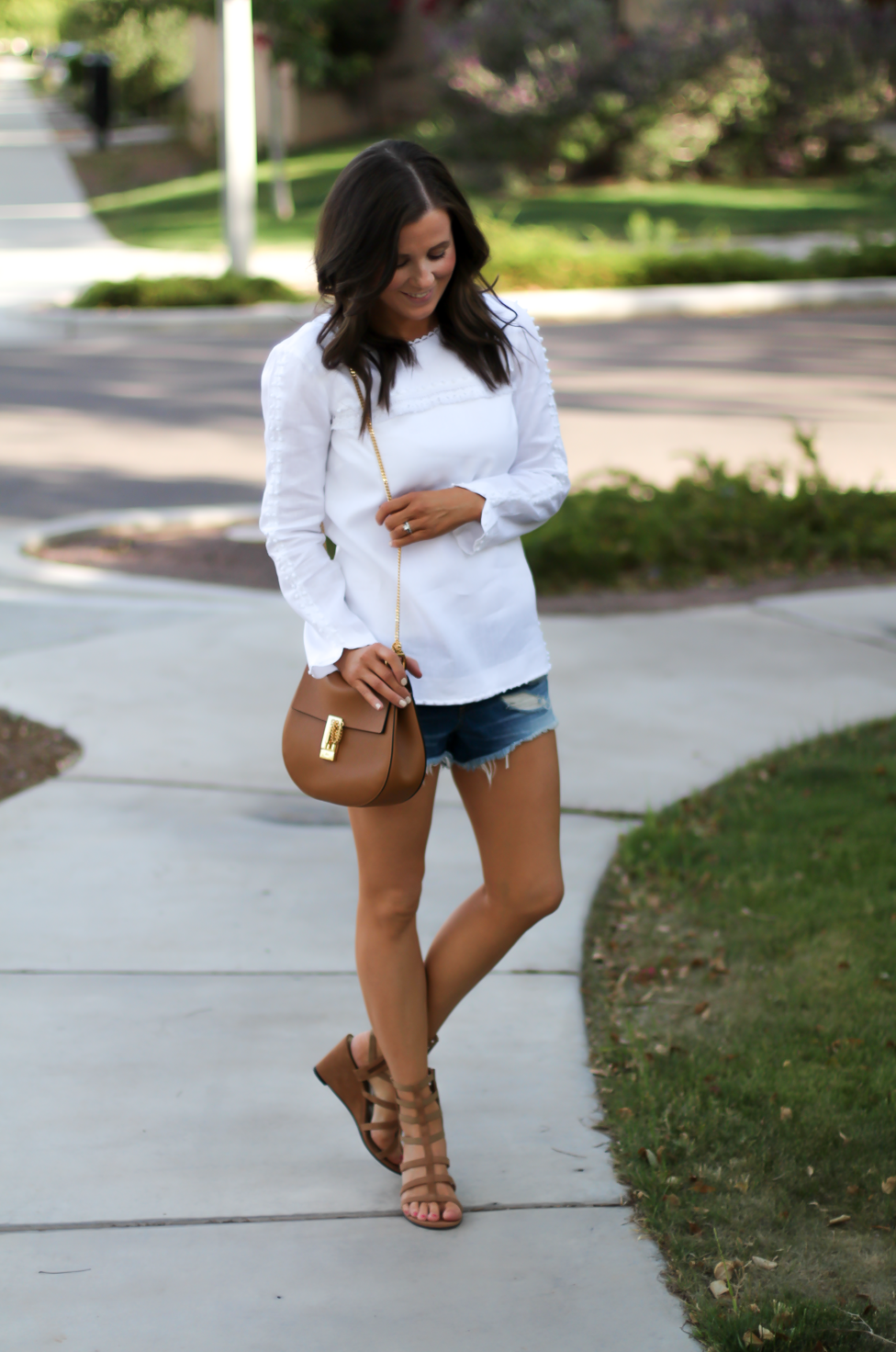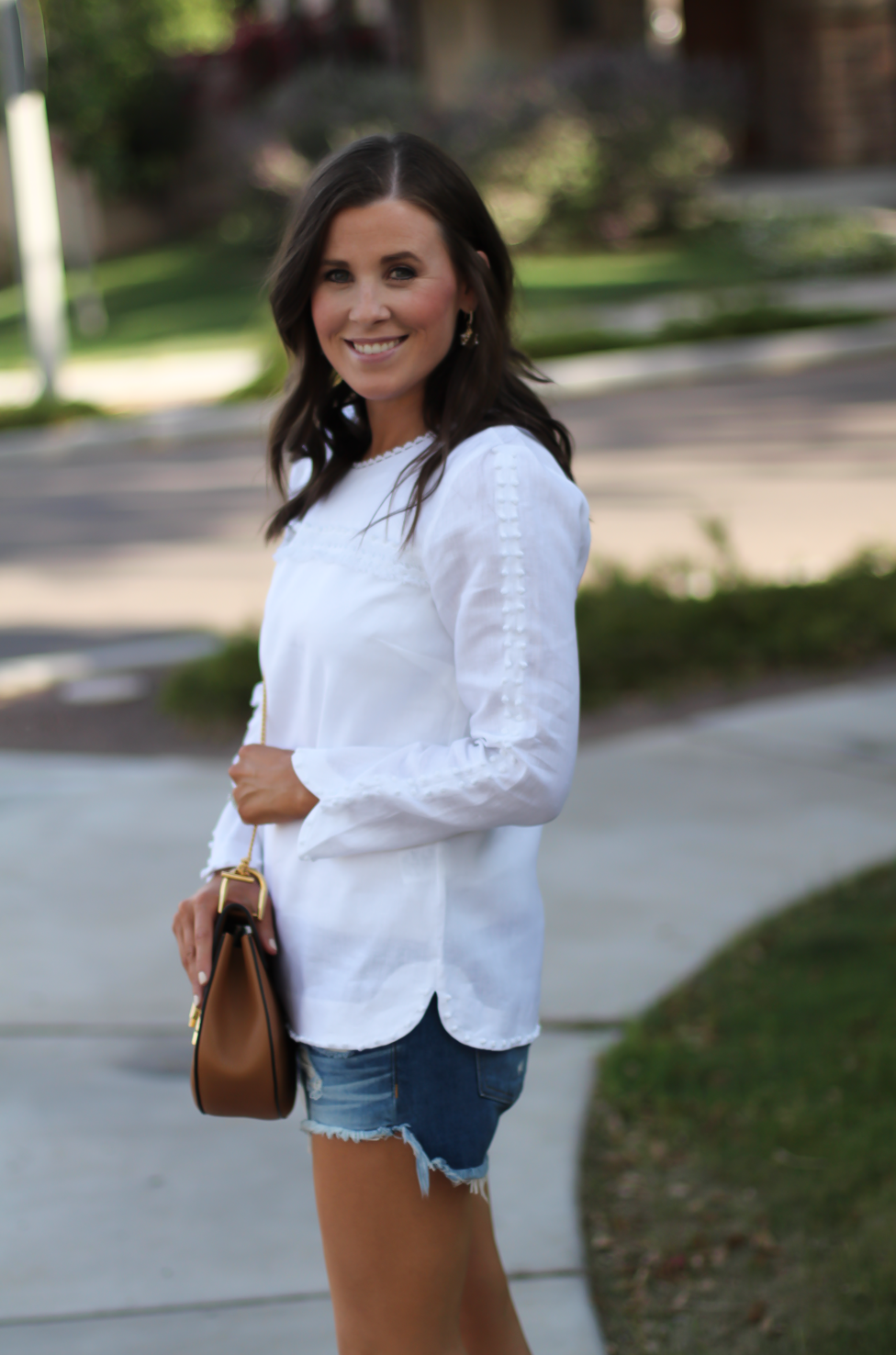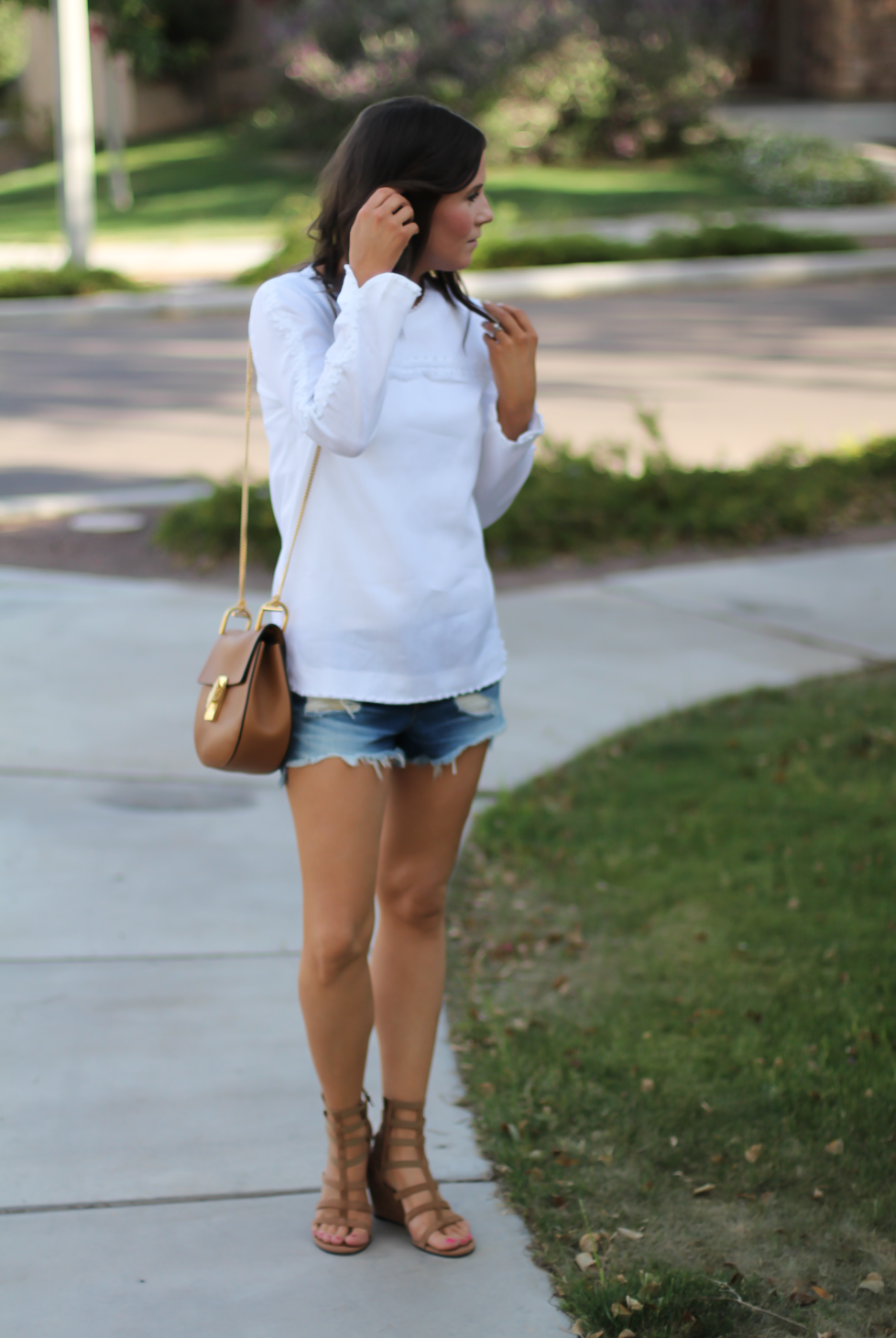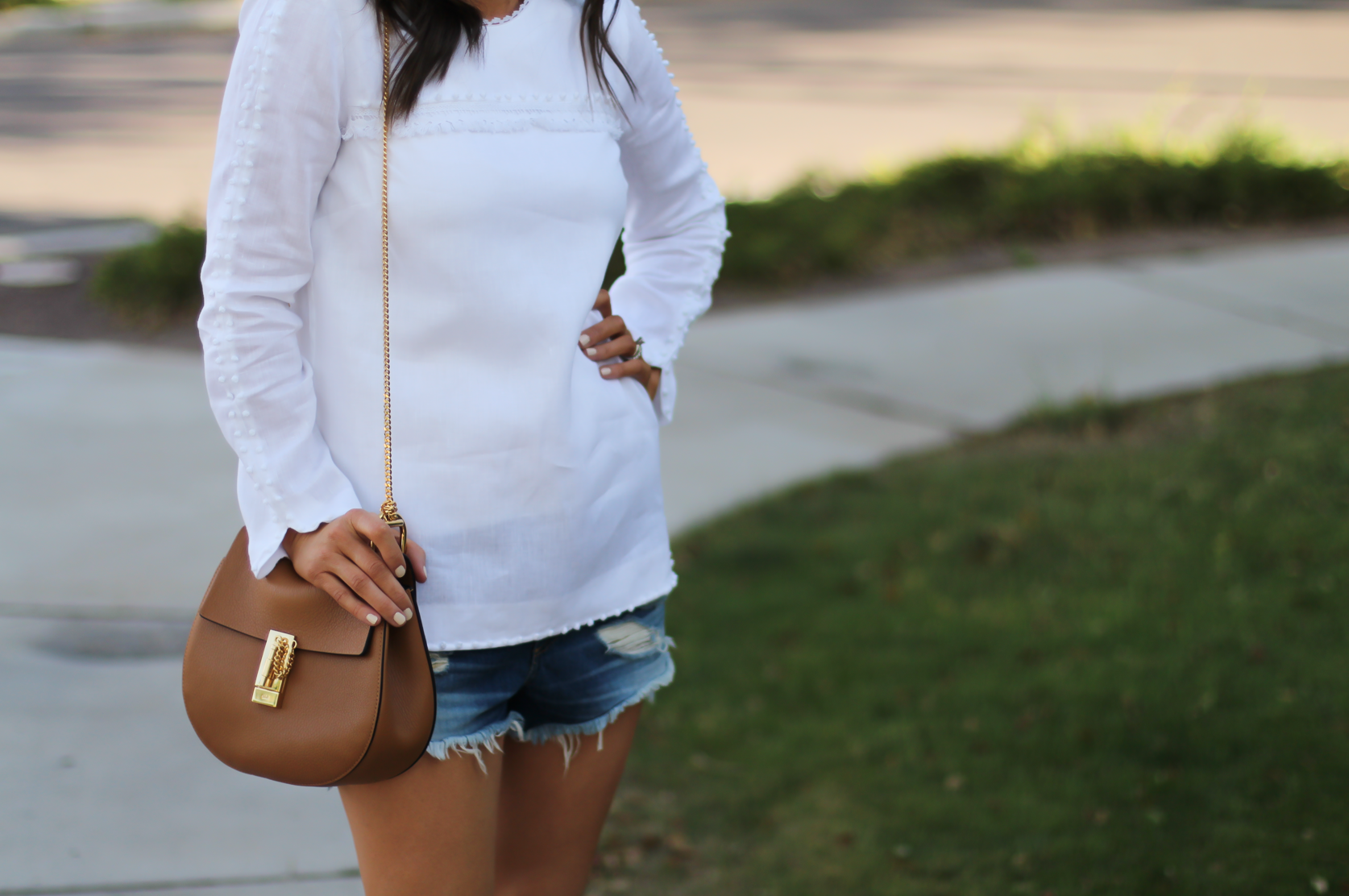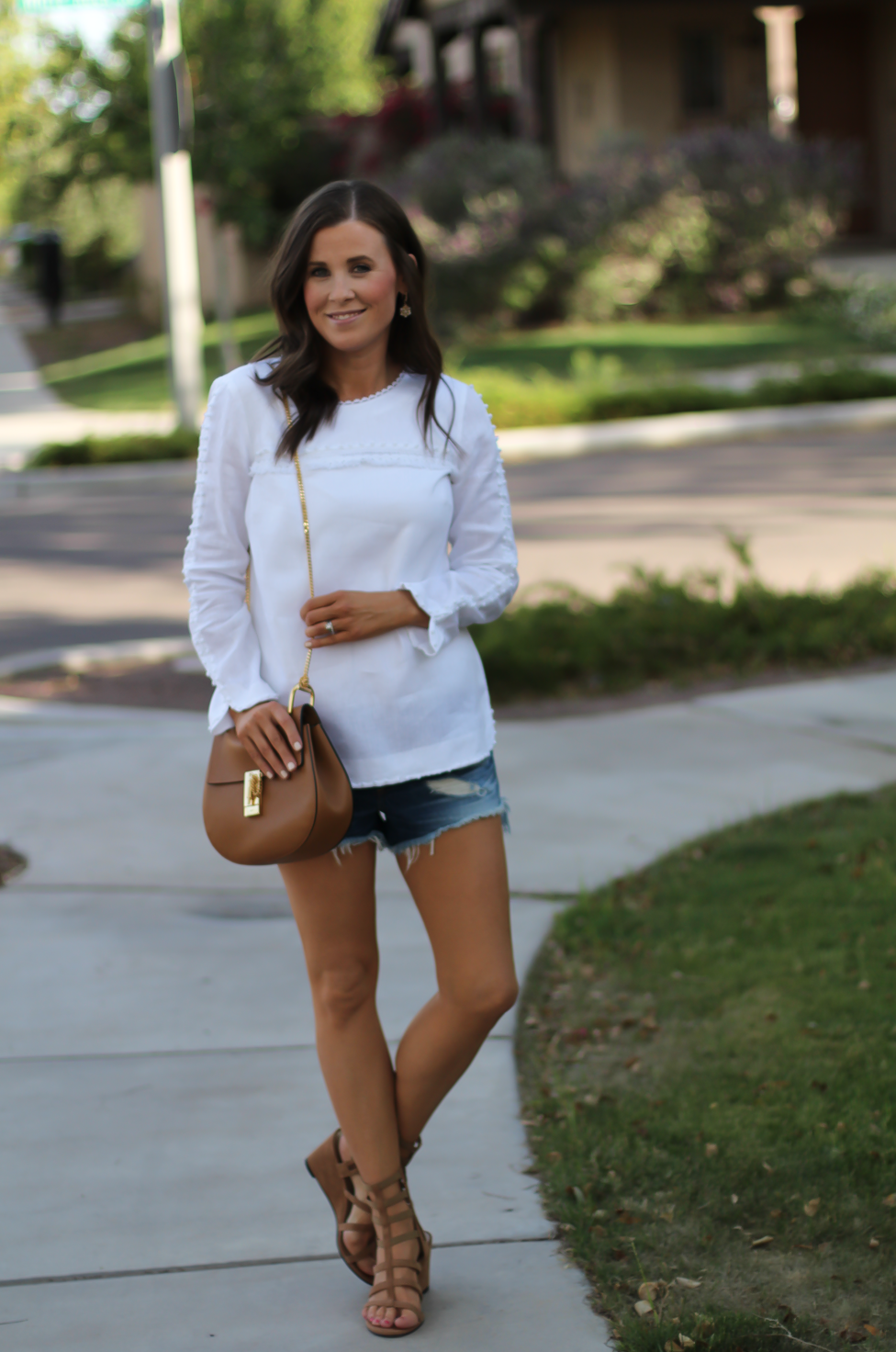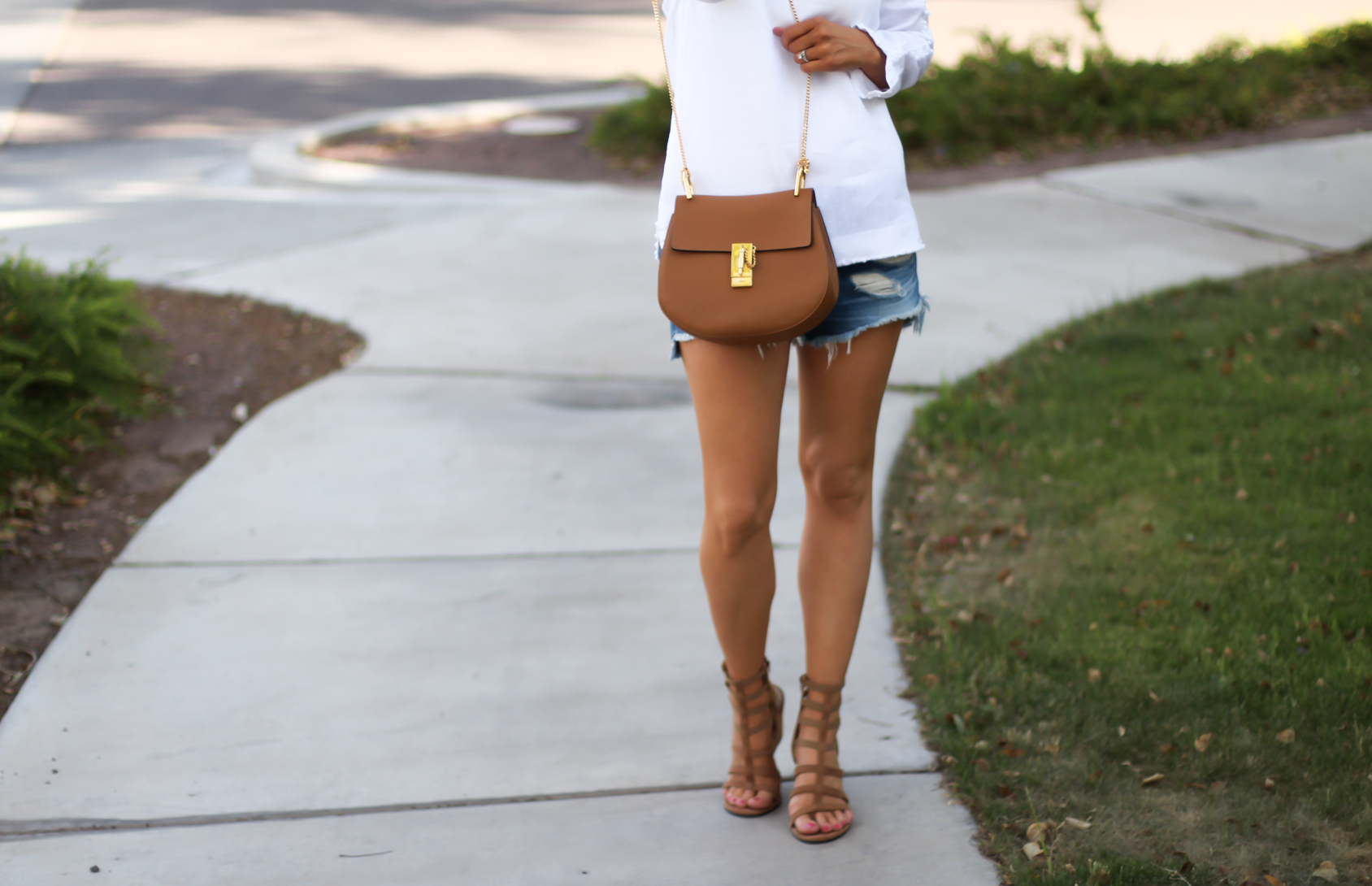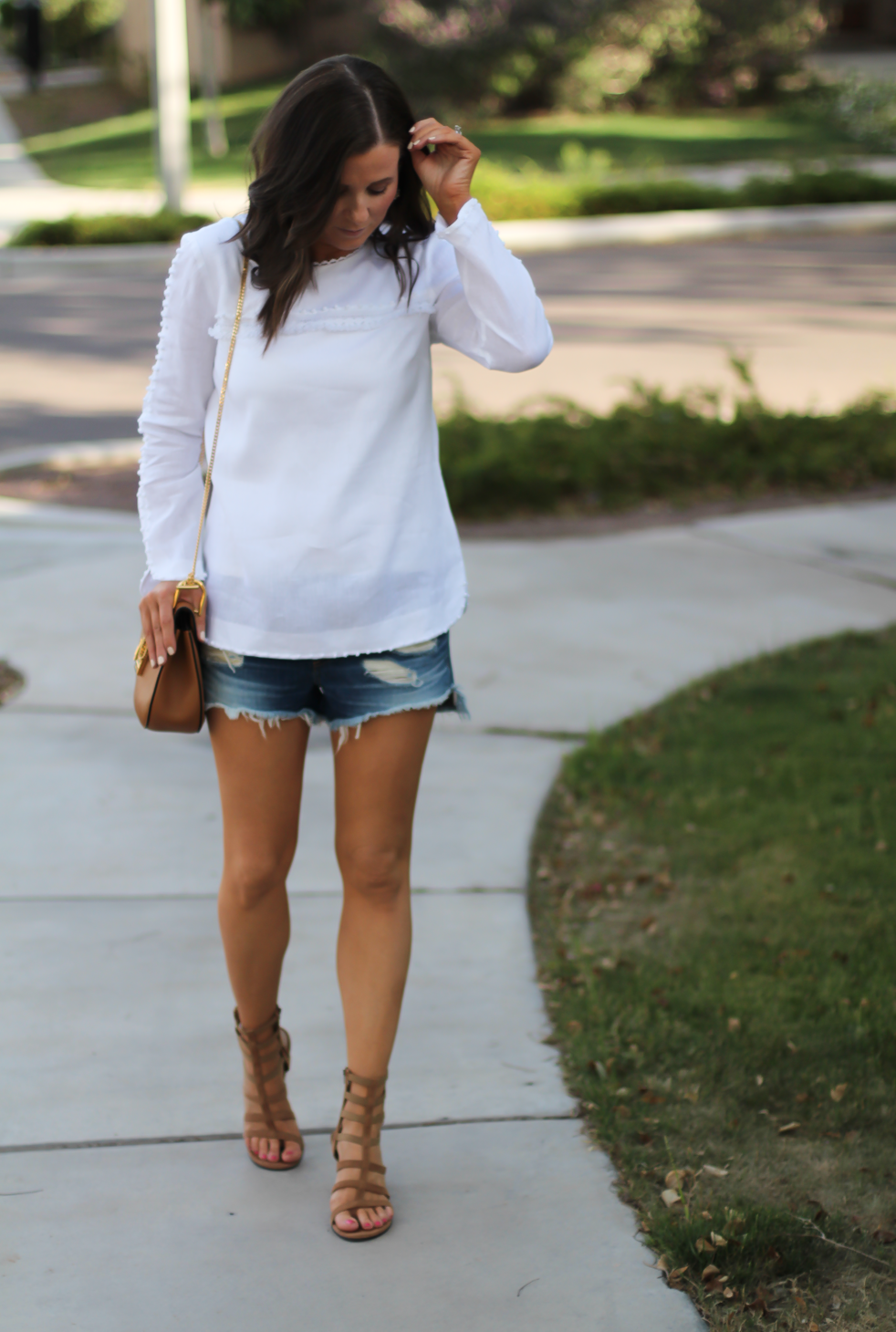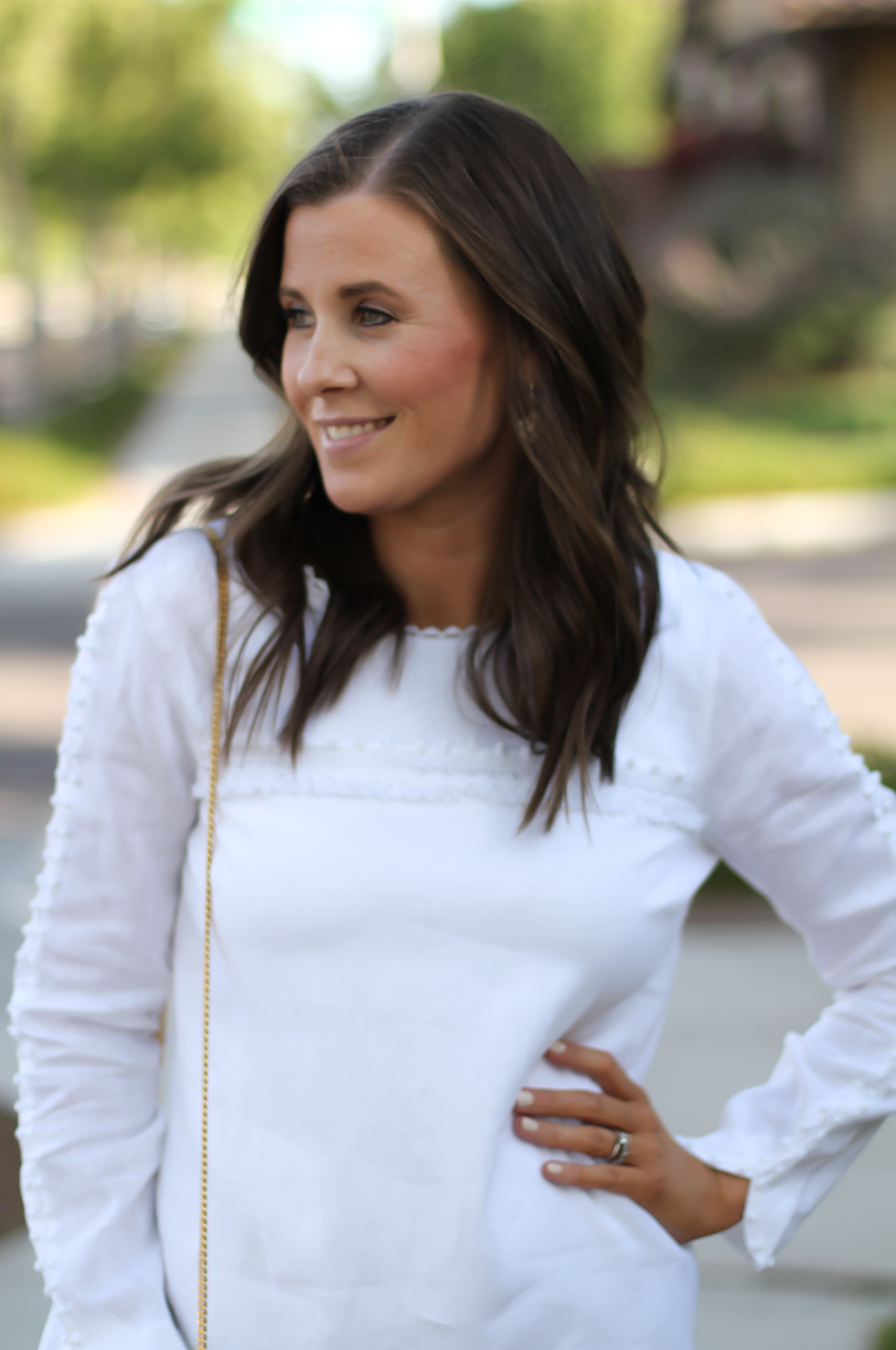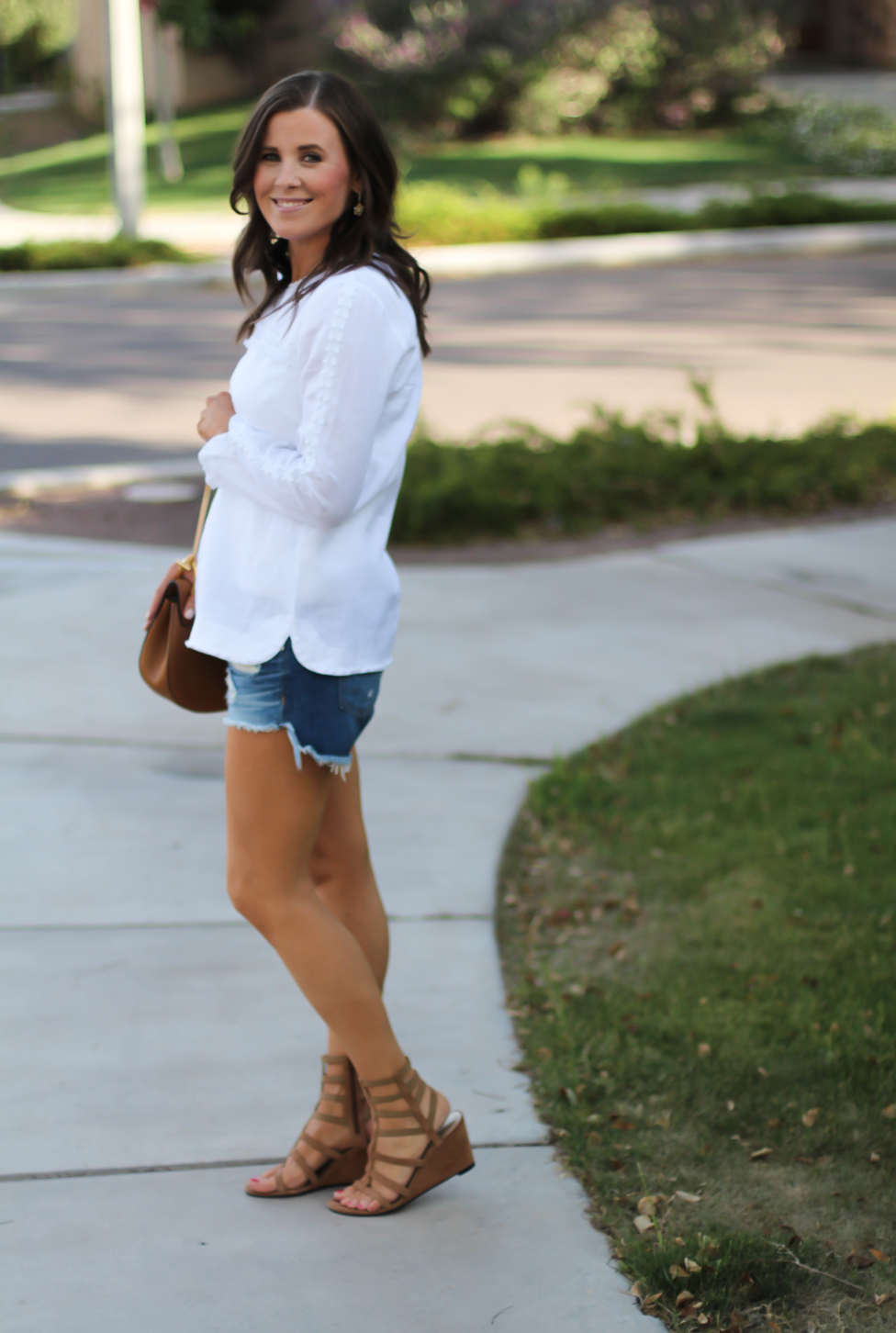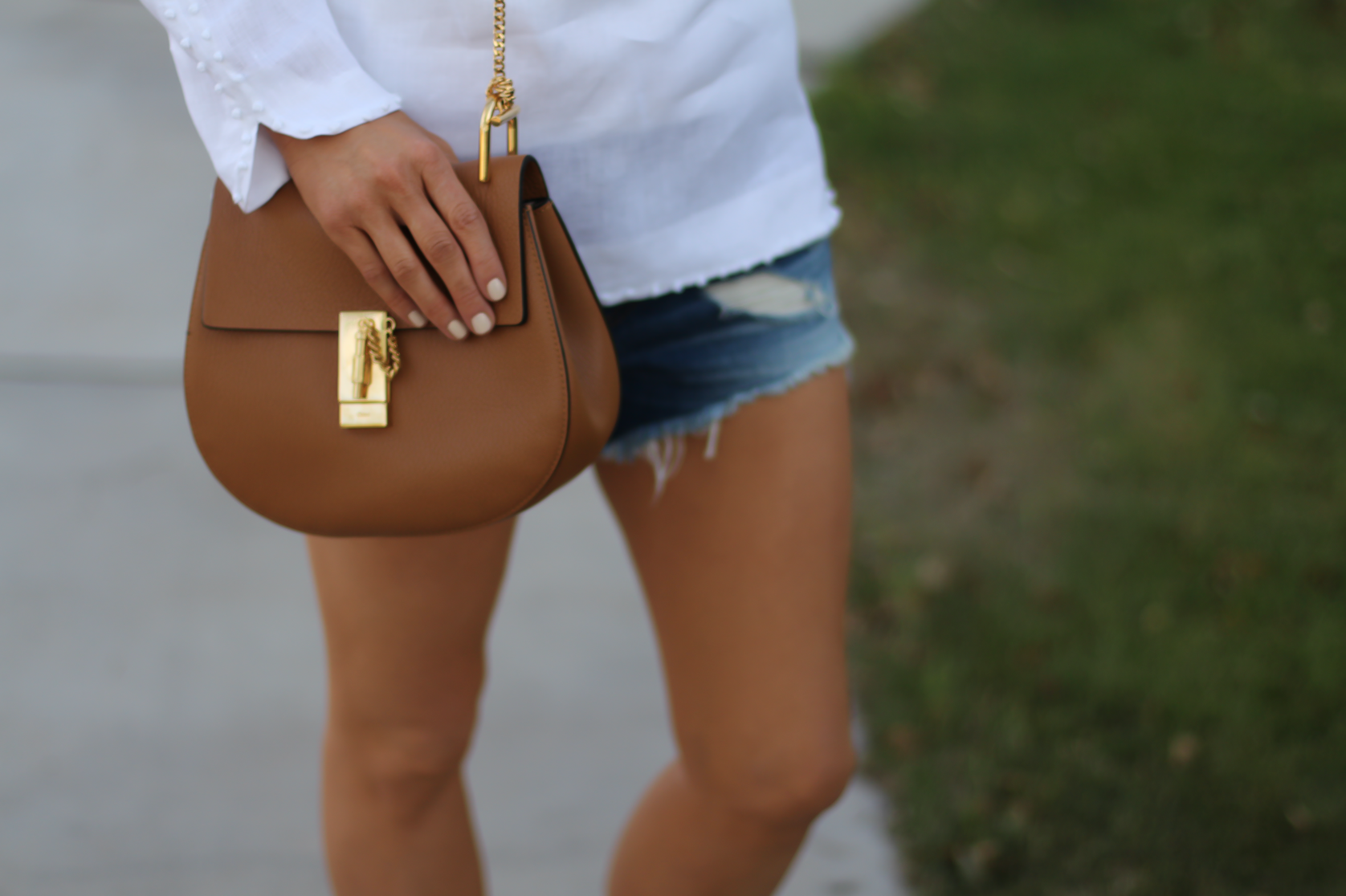 Rag and Bone : Denim Shorts, here, crushing in white (I'm wearing a size 26, for reference)  |  J.Crew : White Blouse  |  Stuart Weitzman : Sandals, tall, OBSESSED with these  |  Chloe : Bag