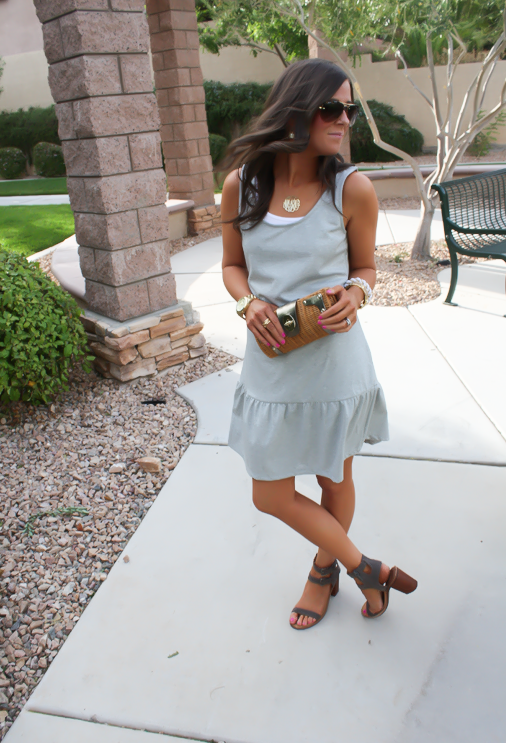 Oh how I'm loving that my favorite style dress is making an encore performance this year.  I love, LOVE a drop waist dress and this one is definitely a new favorite.  So soft, comfortable, and easy to wear.   I absolutely love the ponte knit and how it makes the dress drape so nicely.  Oh – and the length is great, too!  Not too short, not too long…
Can't forget to mention these new favorite sandals I have decided pretty much go with everything…  Loving the wooden block heel and the extra height that they bring.  The darker grey really does compliment quite a bit in my closet so I know they're going to get tons of wear this summer.
Have a great day, everyone!
Old Navy : Drop Waist Dress  |  Old Navy : White Cami  |  Dolce Vita : Sandals, here, here, here  |  Kate Spade : Clutch, try this, this  |  Jennifer Zeuner : Monogram Necklace  |  Michael Kors : Gold Watch 
And, just because I'm loving this Old Navy dress so much, I picked a fee more than might need to make their way into my closet as well…  For the price and promo?  I could I say no?!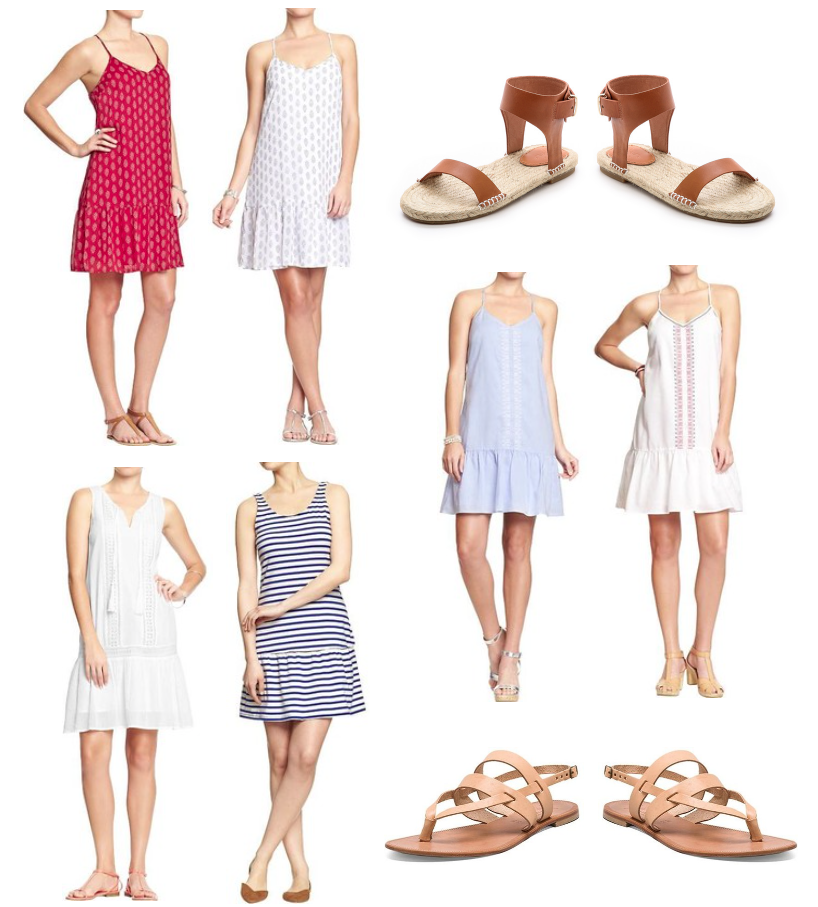 Red Print  |  White Print  |  Espadrille Sandals
Blue Embroidered  |  White Embroidered 
White Gauze  |  Blue Stripe  | Tan Sandals