Alright, ladies.  I seriously LOVE when I stumble on an amazing piece to share with you AND realize that when it's time for me to post, it's on crazy sale.  It's like it was meant to be, right?!
This cardi is definitely one you don't want to miss out on, especially now that it's such a great deal!  I'm not sure where to start so I'll just let you know that, first, this top is insanely comfortable because it's fleece and has a great stretch feel to the fabric.  It's not a super thick material, either, which is great because with the extra amount of fabric in the design you don't want to get lost in your shirt or look 6 times bigger than normal.  It also comes in so many different colors (17!) so there's something for everyone.
I just love everything about this cardigan and the button around the collar is just icing on a pretty little cake.  If you're wondering if I picked this up in multiple colors, well, I think we already know the answer to that question.
I hope everyone had a fantastic weekend!  It never fails to go entirely too fast and every Sunday night I say to myself, if only I had one more day!!!
Have a great Monday, all!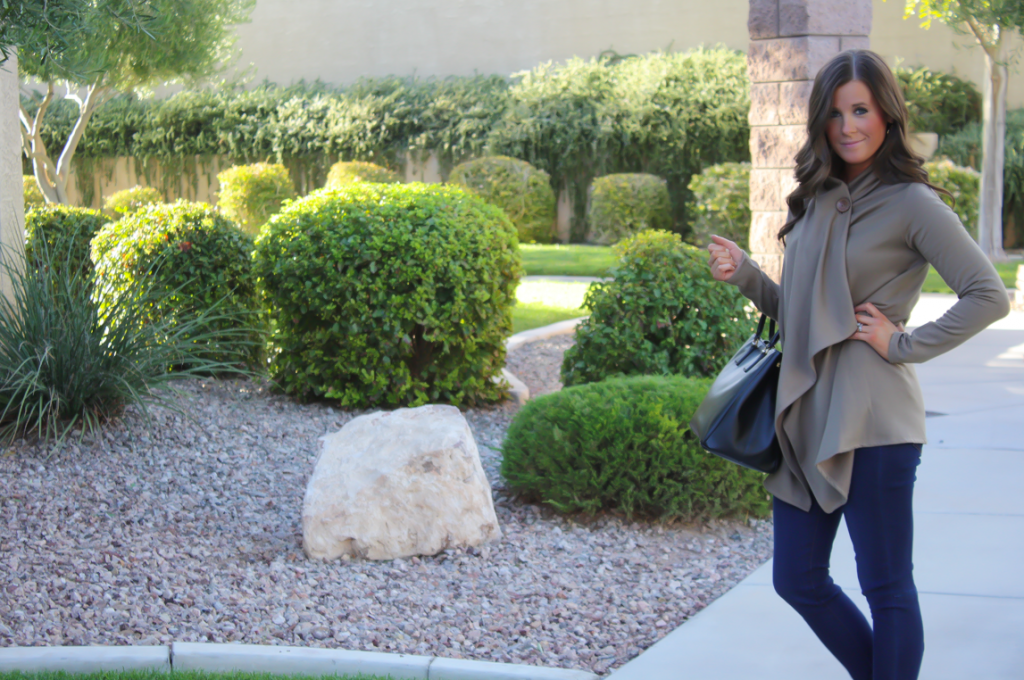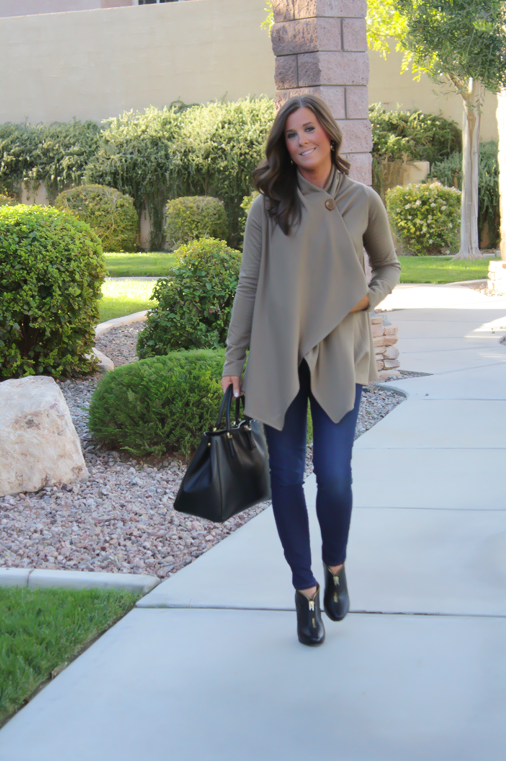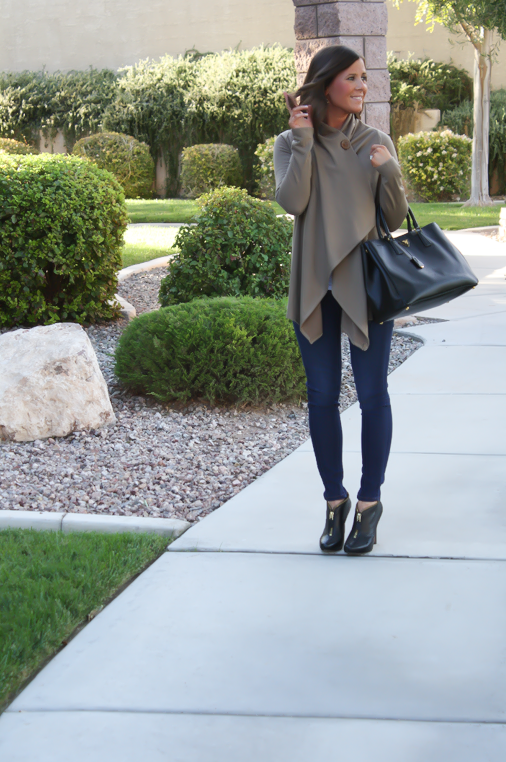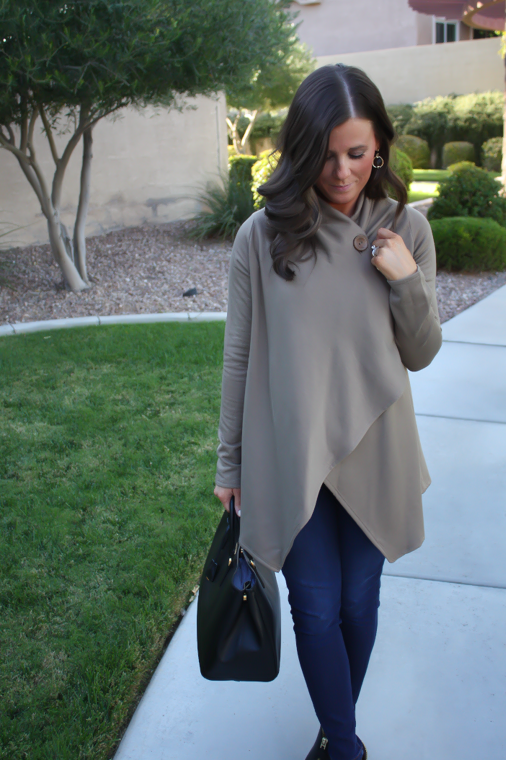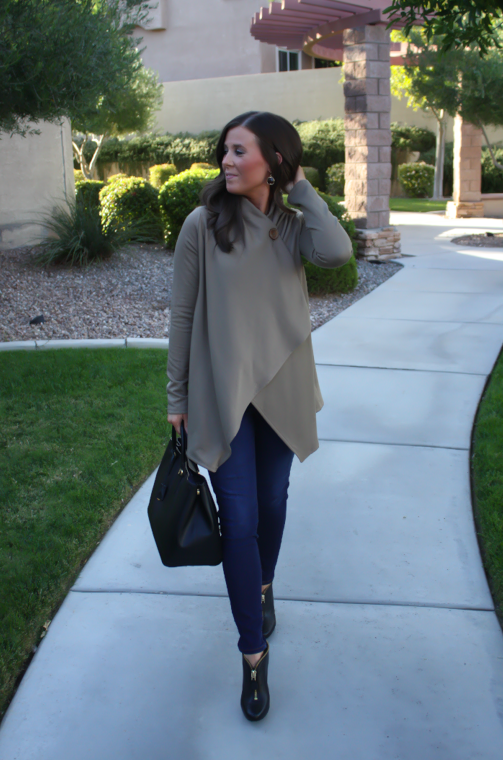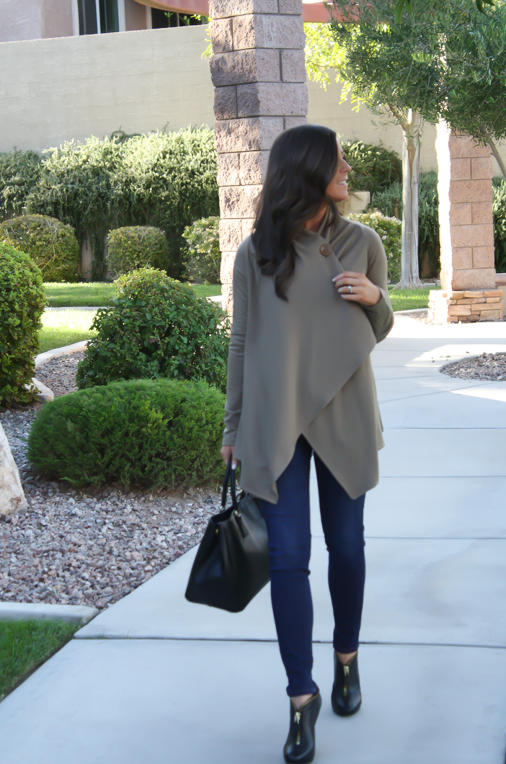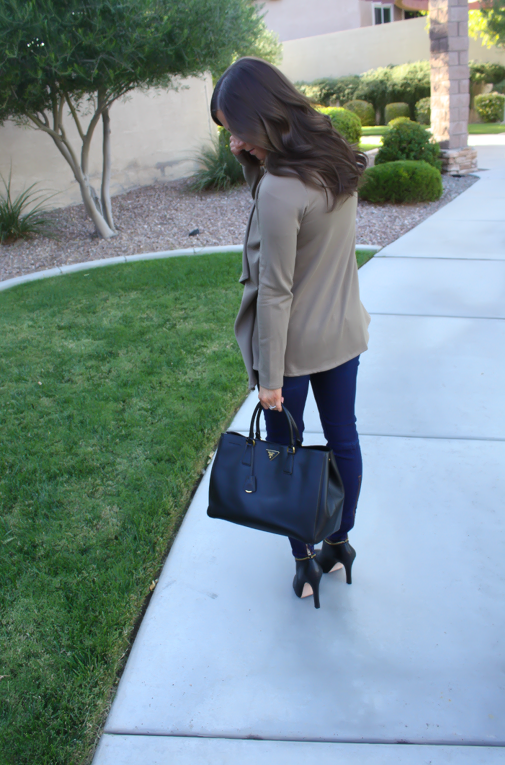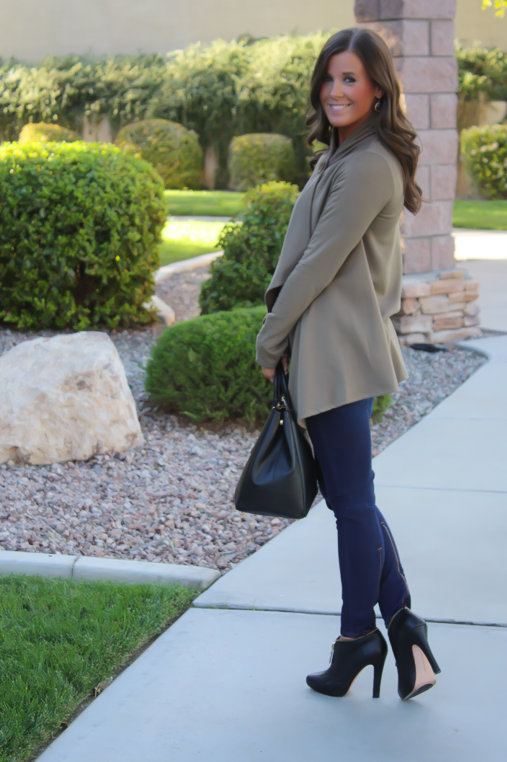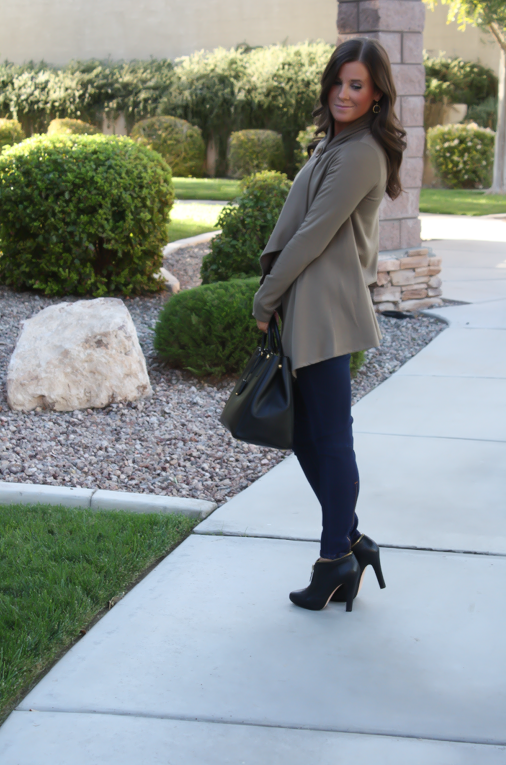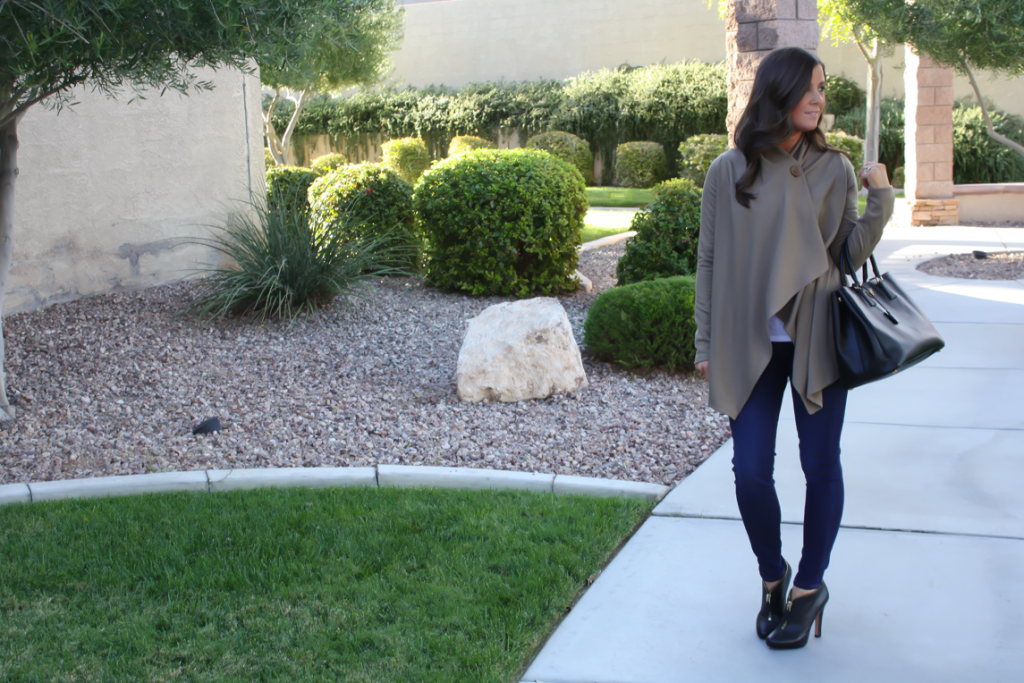 Fleece Wrap Cardigan / Denim Leggings, similar here / White Tee / DVF "Camilla" Booties, similar here, here, here / Prada Bag, similar here, here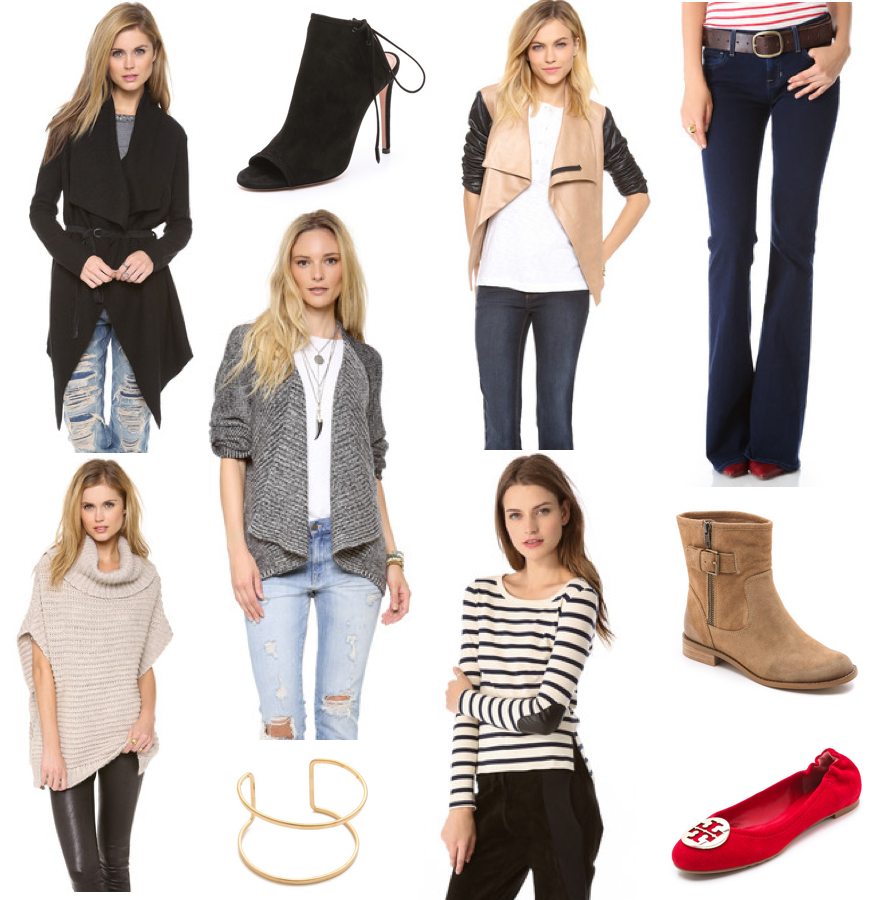 Black Wrap Cardigan / Black Suede Cut Out Bootie / Leather Jacket (first seen here) / Flare Jeans
Short Sleeve Oversize Sweater / Grey Cardigan / Striped Elbow Accent Top / Suede Booties
Gold Bracelet / Red Tory Burch Revas