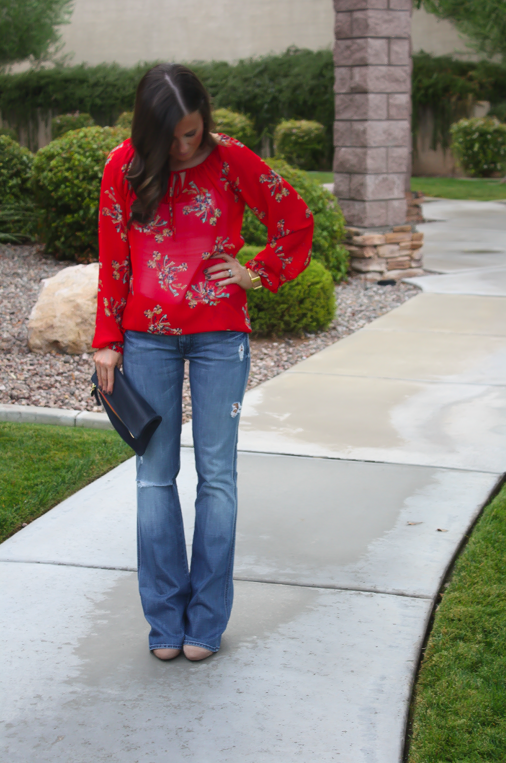 Move over skinny jeans, the flared leg denim is makin' a come back.  While I love my skinny jeans and leggings, I'm kind of glad that flare jeans are showing up a little bit more this season.  To me, with the right pair of heels, they can elongate and slim your leg like no other cut.  Yes, please.   And this pair right here is an all time favorite!  I bought them a few years ago and even though they were a tad pricey, they've obviously lasted quite a while!  The distressing is pretty perfect, too.  I'll post a few pair down below that I'm LOVING right now.
Florals took over this spring and summer in a major way.  Thankfully, they're hanging around through the fall just in case you weren't ready to let go or have yet to get your fix.  I'm a little bit obsessed with wearing red lately but it's always been a favorite for me.
Have a great Wednesday, all!  We're half way there!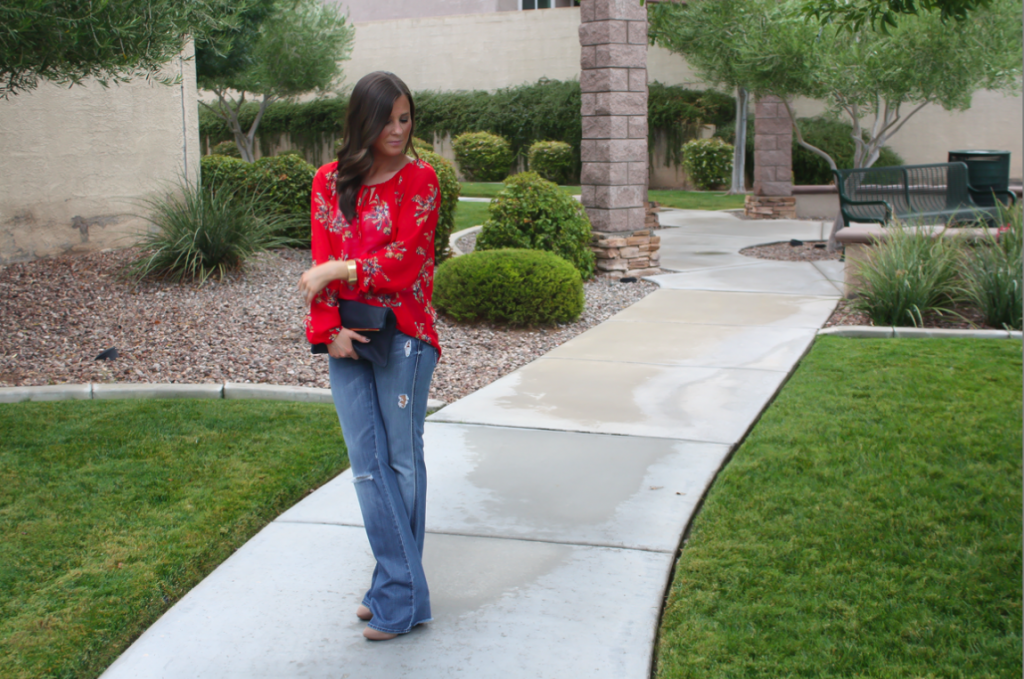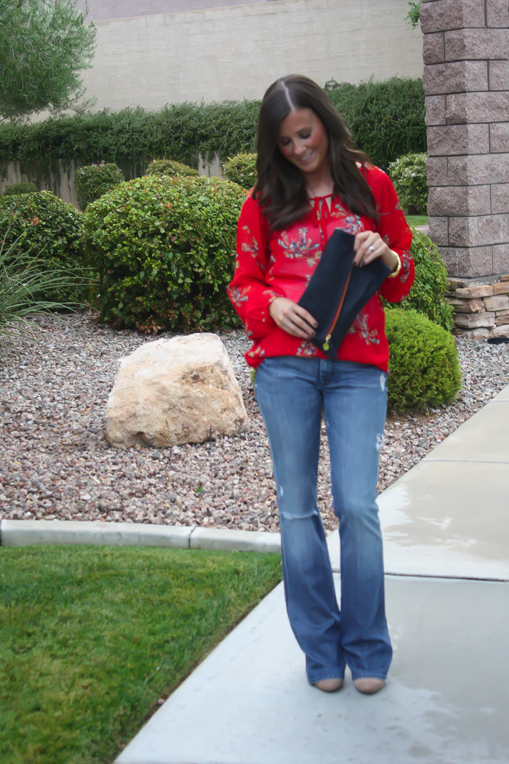 Seven Jeans, see favorites down below! / Piperlime Floral Blouse, get your floral "fix" down below!  / Clare Vivier Clutch, here, here / BCBG Heels, similar here,  here, here / J.Crew: Bracelet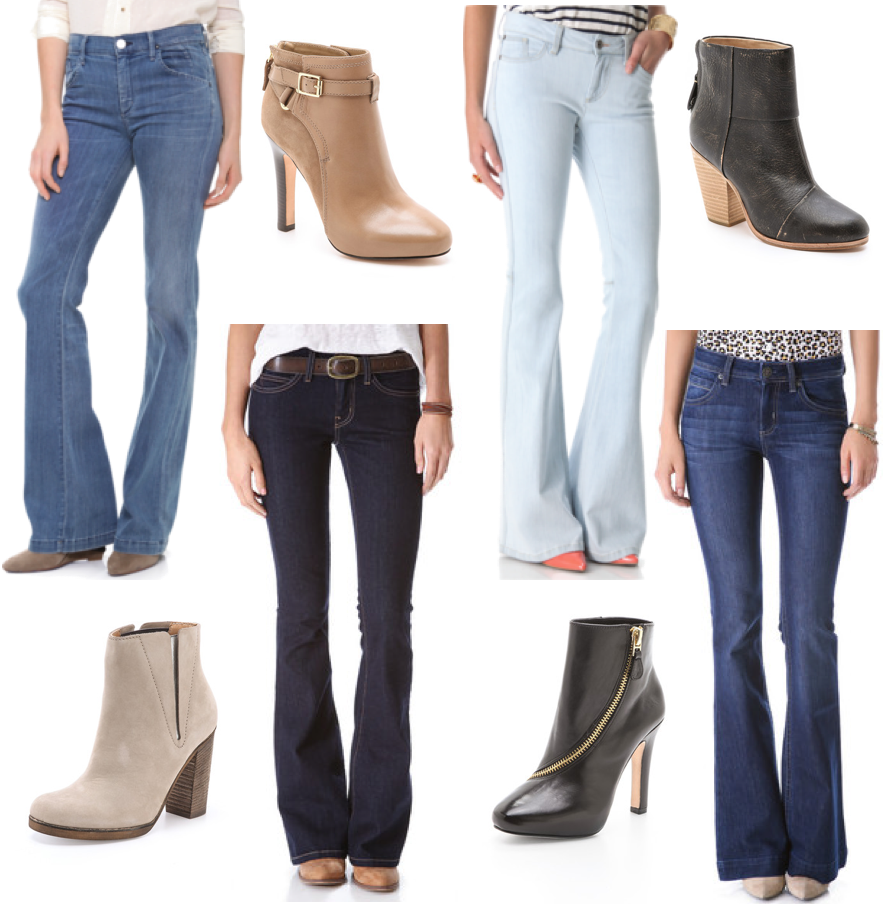 Top Row: Medium Wash Jeans / Tan Booties / Light Wash Jeans / Black Distressed Booties
Bottom Row: Beige Booties / Dark Wash Jeans / Zipper Booties / Medium Wash Jeans