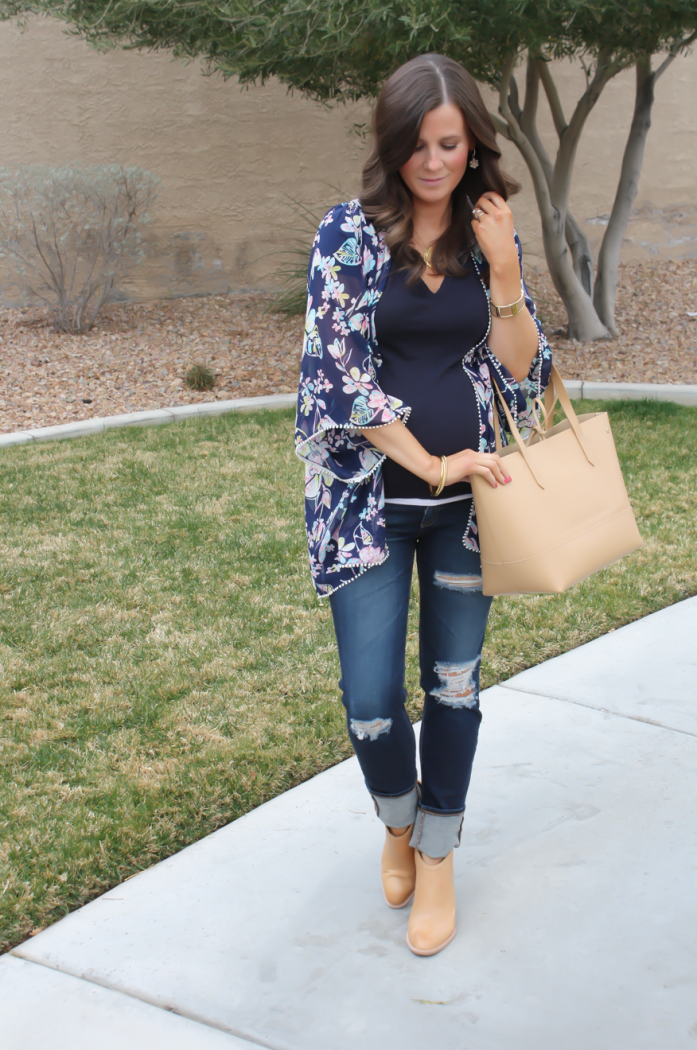 I've been so eager lately to try a printed kimono but honestly, because I haven't tested these waters yet I want to initially give it a go with a super, budget friendly option before I dove deep into the good stuff.  The truth is, there are so many pretty prints out there that would be great investment pieces but if you're only going to wear it once and decide it's not for you, wouldn't it be better to do it with something that doesn't dig too deep in the change purse?
Aside from the fact that they're super flowy and loose, the patterns to choose from are endless!  Kimonos look so cute with a pair of denim shorts or even just over your bathing suit, too.  With so much versatility, I think they're going to be a great option both now with my growing up and again after the baby is here.  Love little things like that.
Do you think you'll try or invest in a kimono this year?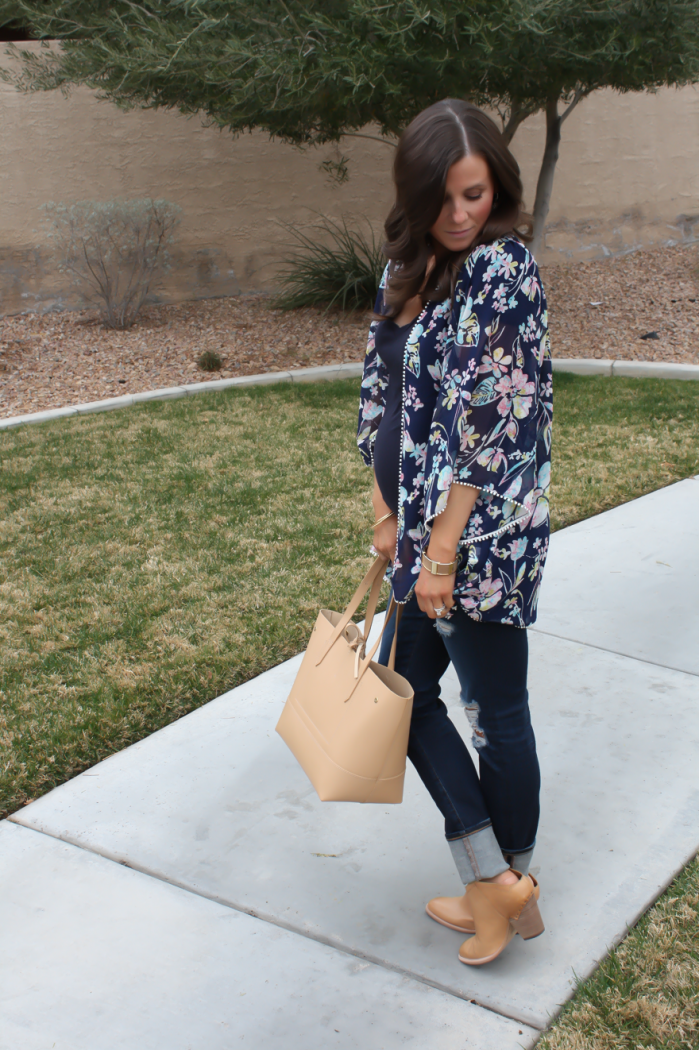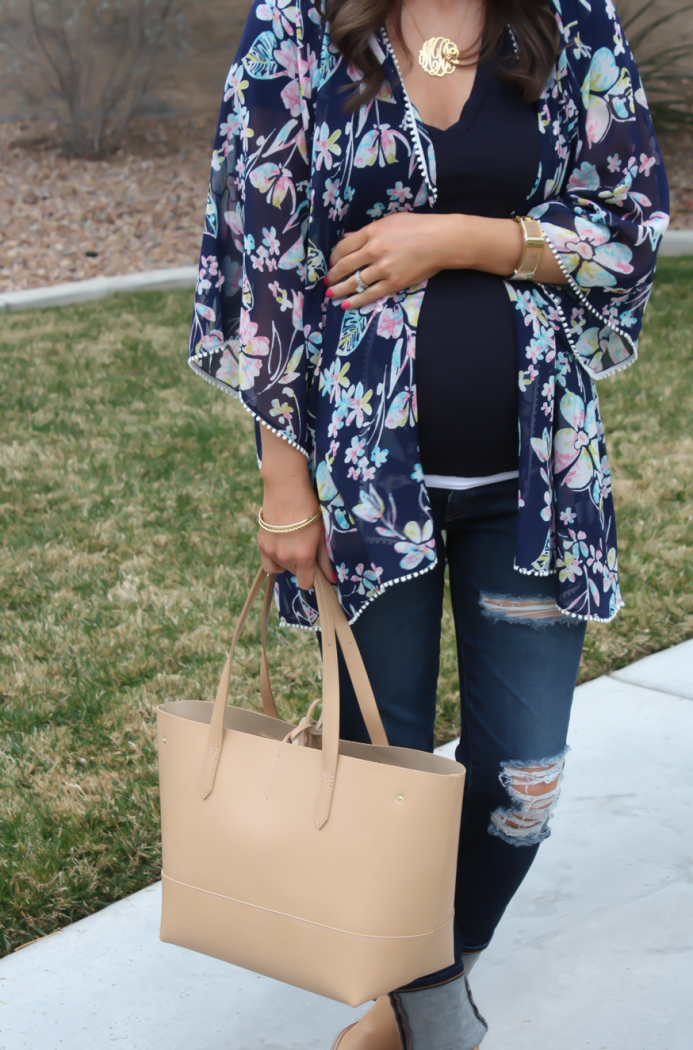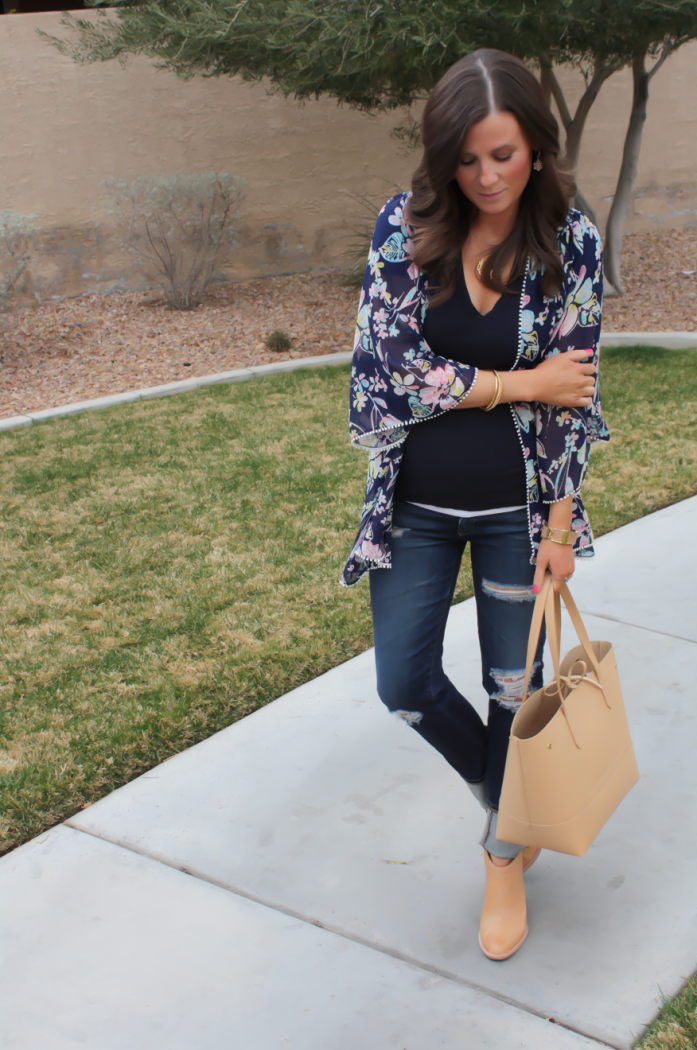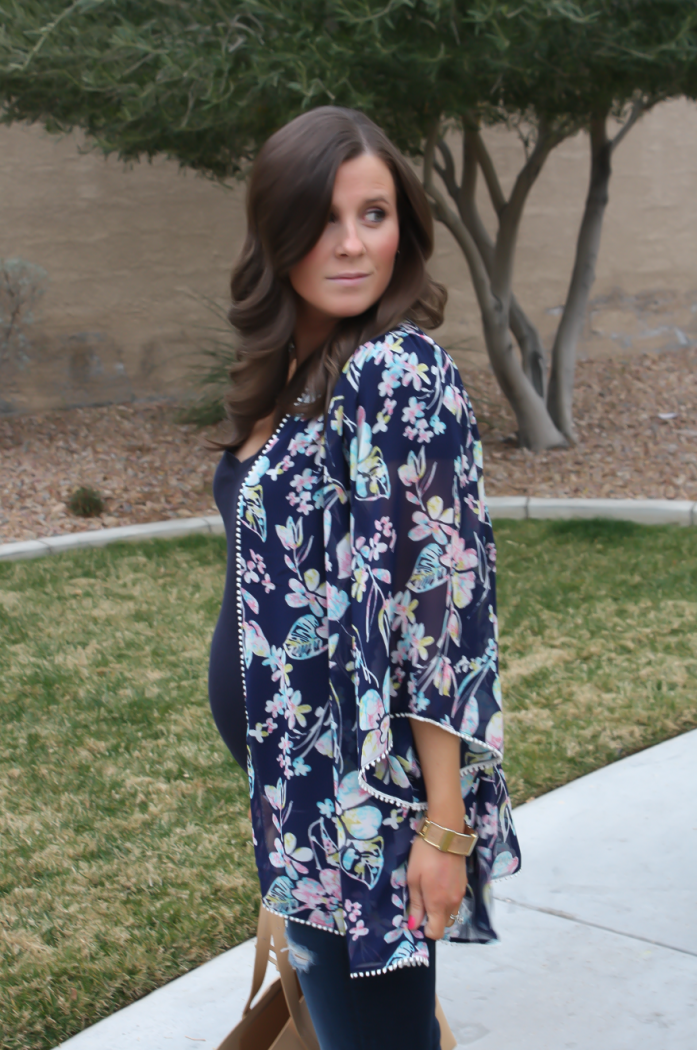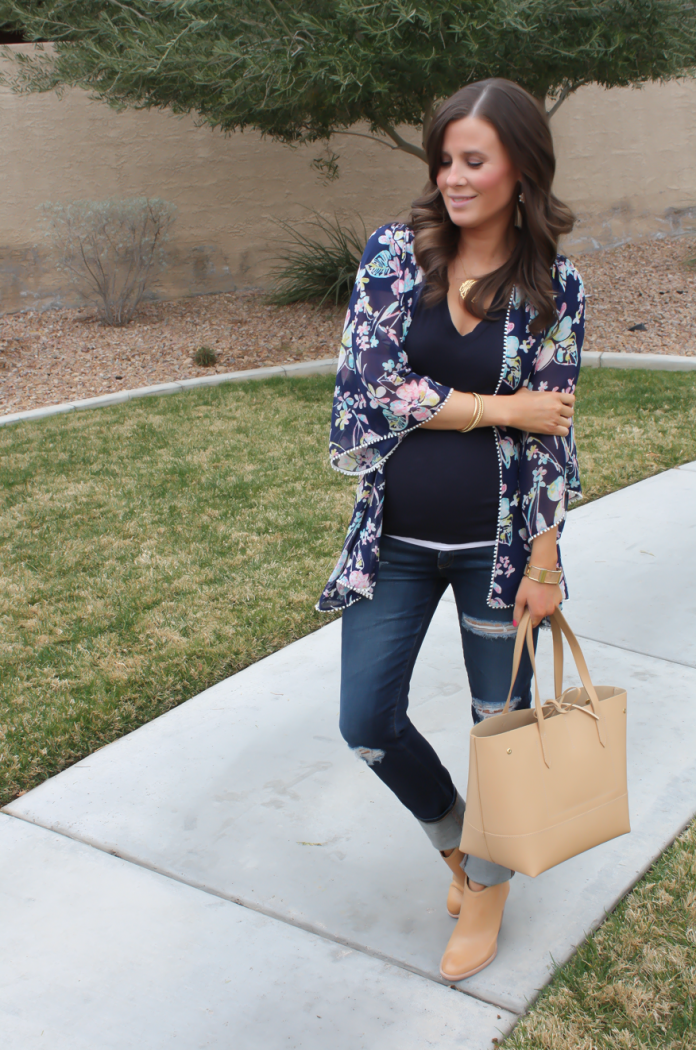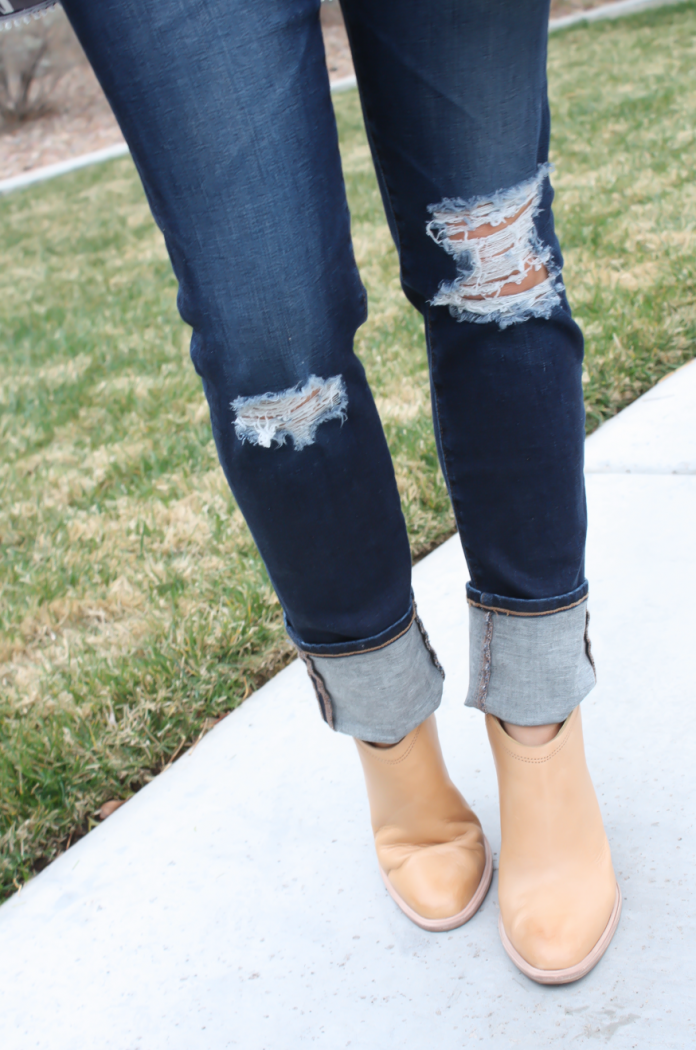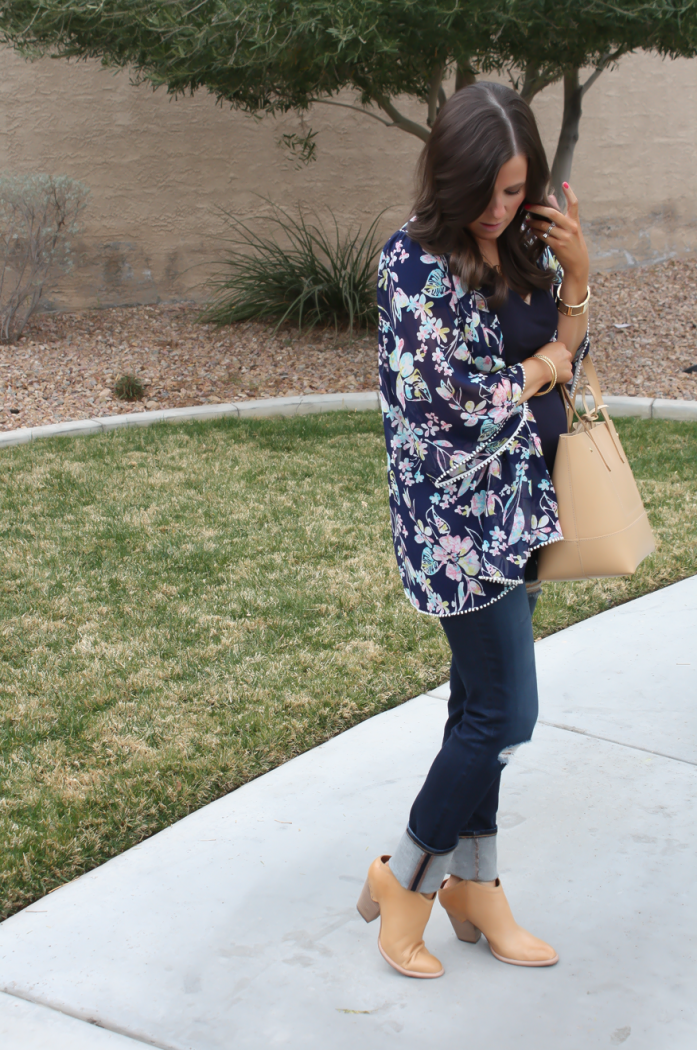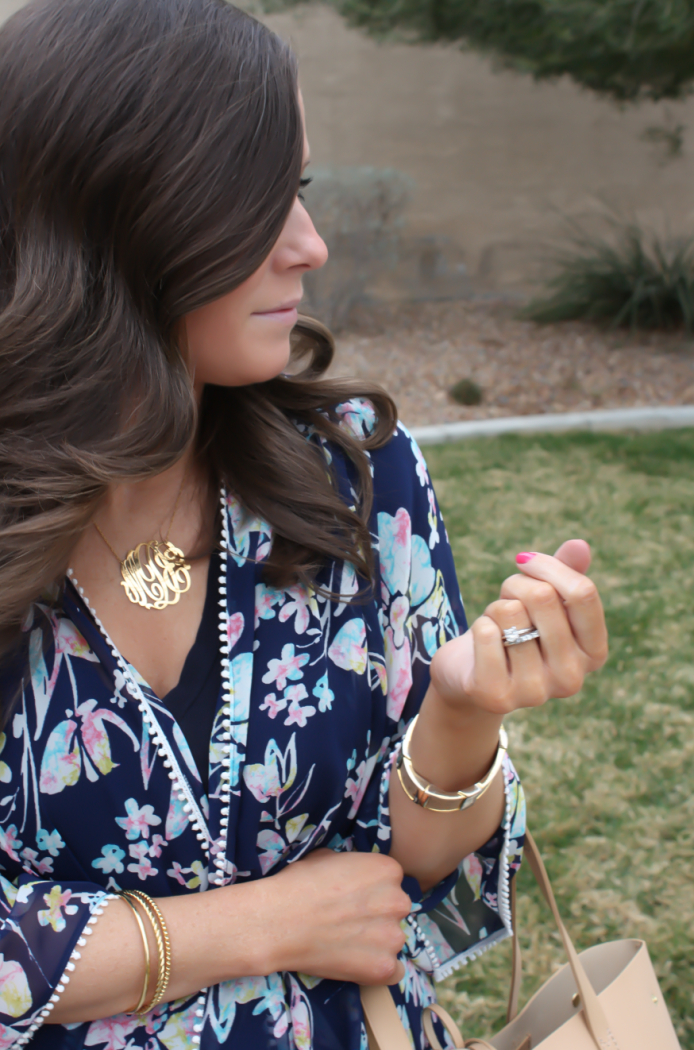 Forever 21 : Floral Kimono  |  J.Crew : Tee  |  AG Jeans : Distressed Jeans, Light Wash  |  Dolce Vita : Mules  |  J.Crew : Tote  |  Jennifer Zuener : Monogram Necklace
We have made some fun plans for spring break this year so my mind is on all things sun and sand!  Here is what I'm thinking I want to pack…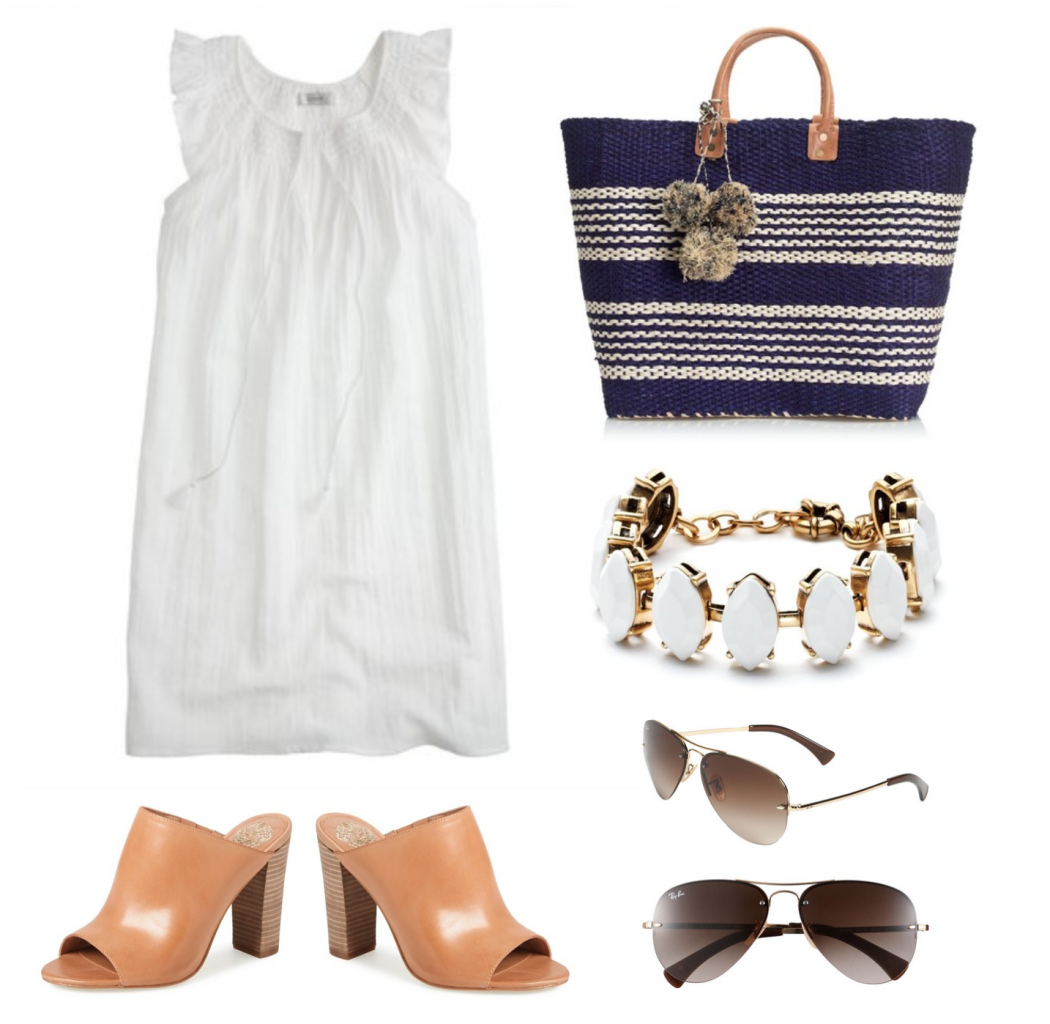 White Tunic / Dress  |  Navy Tote  |  White Bracelet  |  Mule Slides  |  Sunglasses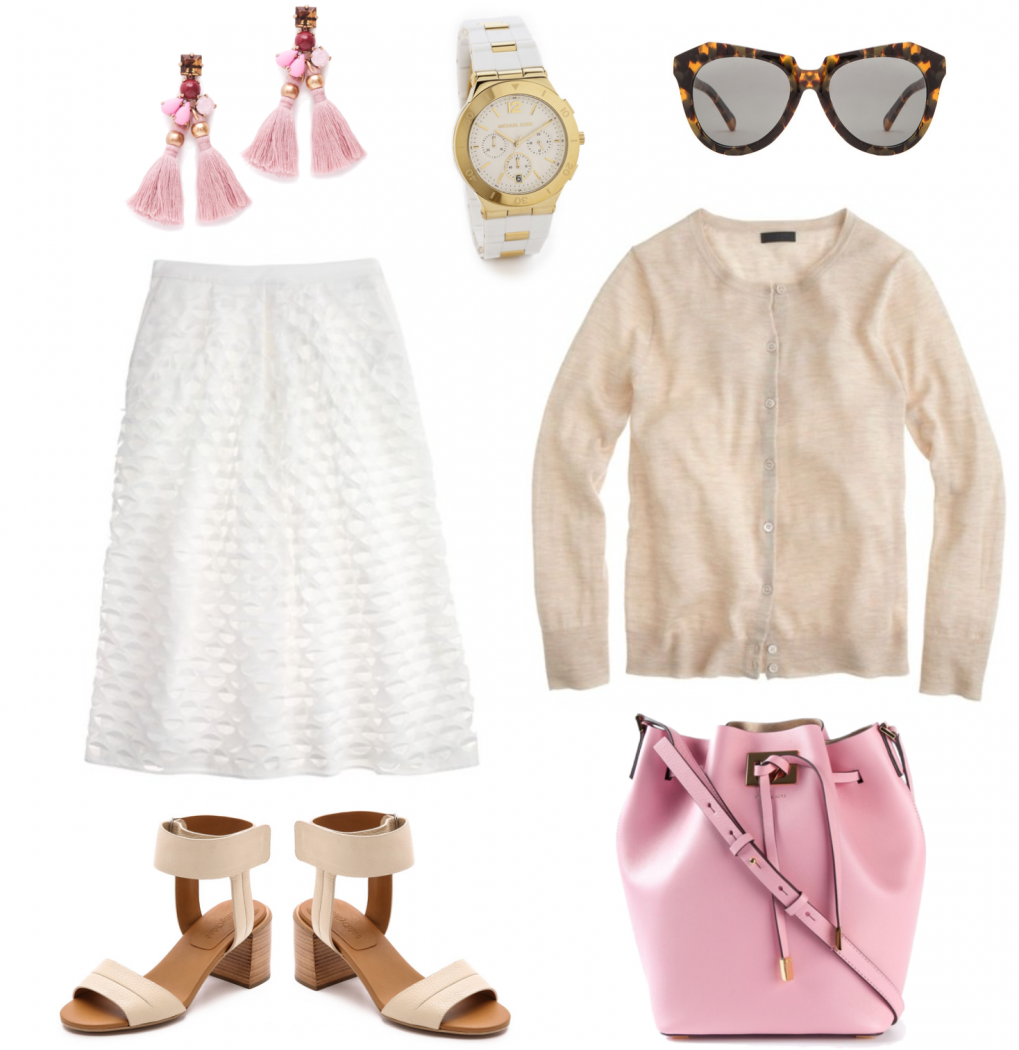 Tassel Earrings  |  White Watch  |  Sunglasses
White Midi Skirt  |  Beige Cashmere Cardigan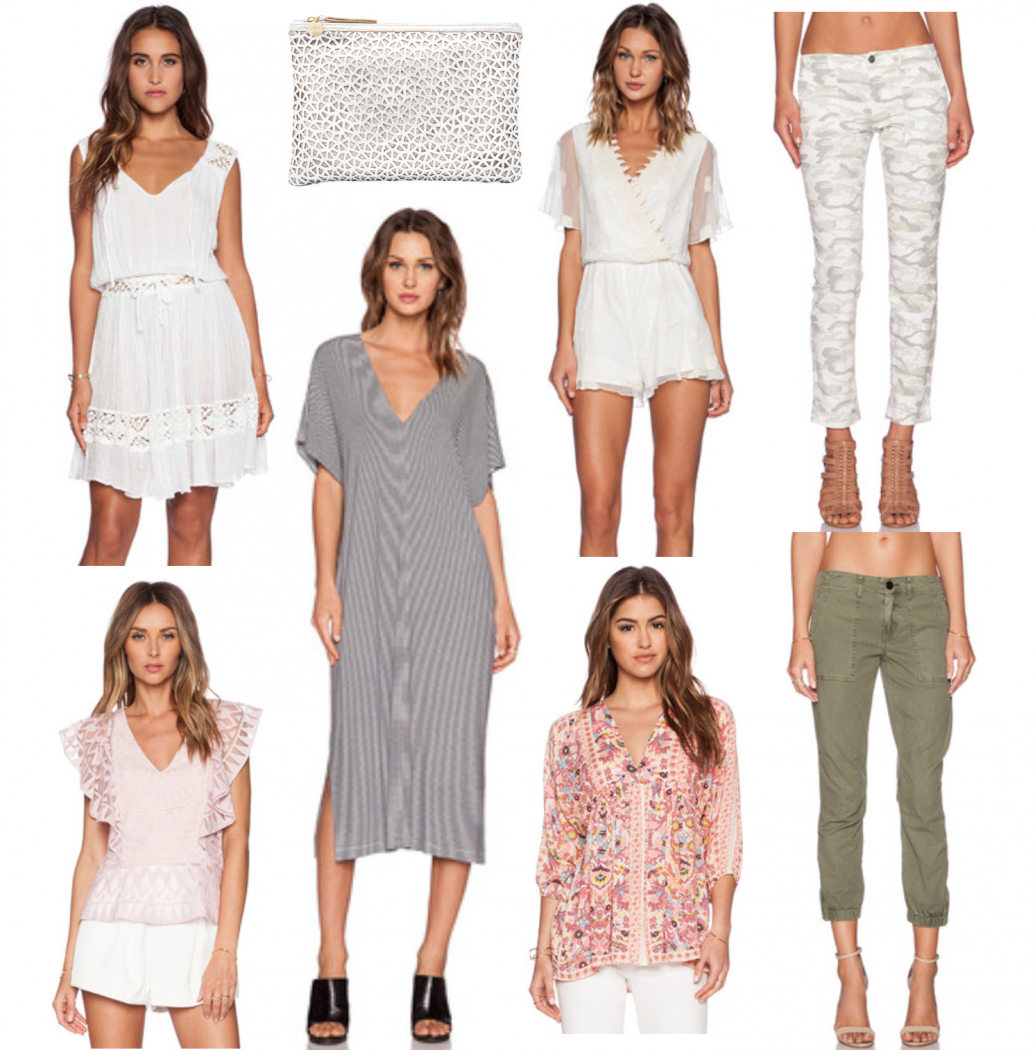 White Dress  |  White Clutch  |  White Romper  |  Camo Skinnies
Flutter Sleeve Blouse  |  Navy Maxi Dress  |  Pink Print Blouse  |  Green Cargo Skinnies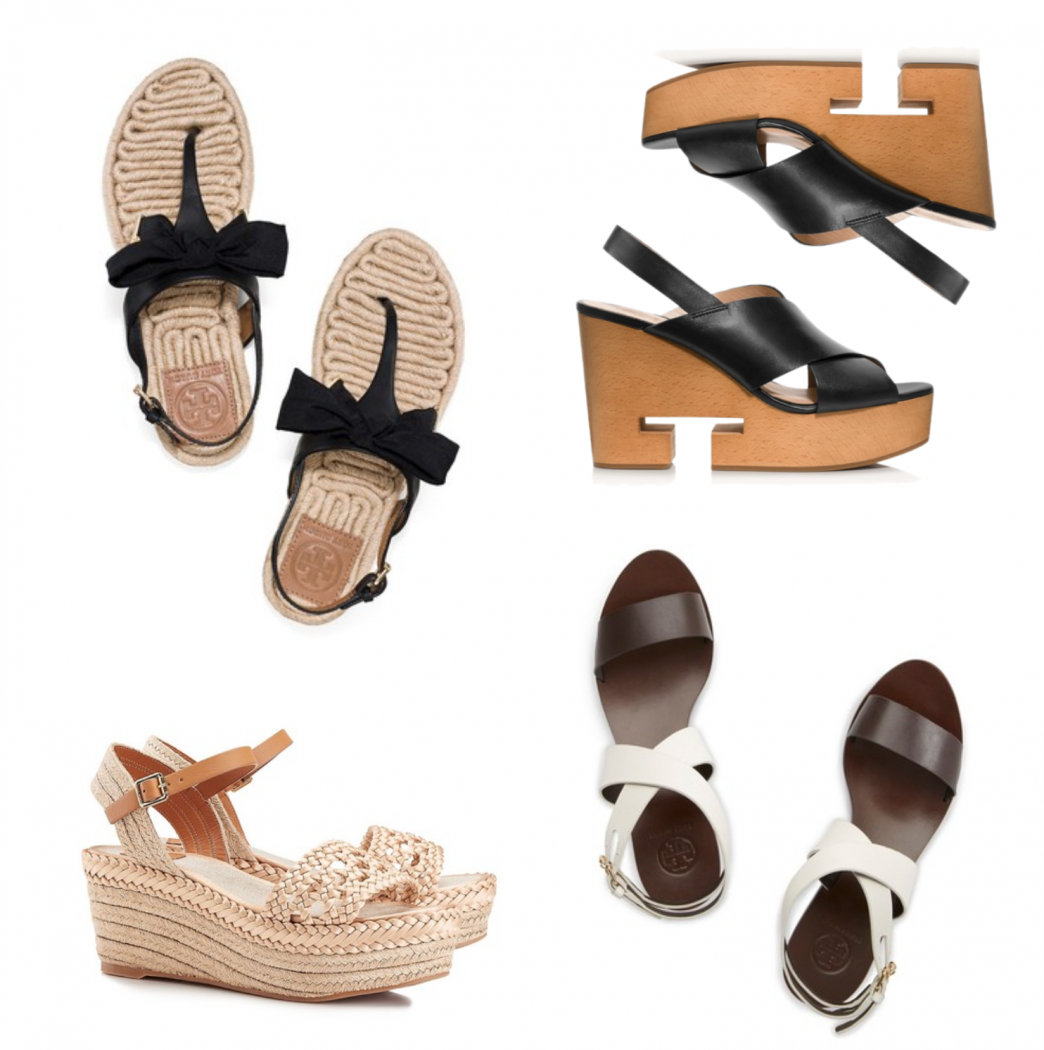 Bow Sandals  |  Black Wedge Sandals
Raffia Wedge Sandals  |  Two Tone Wedge Sandals