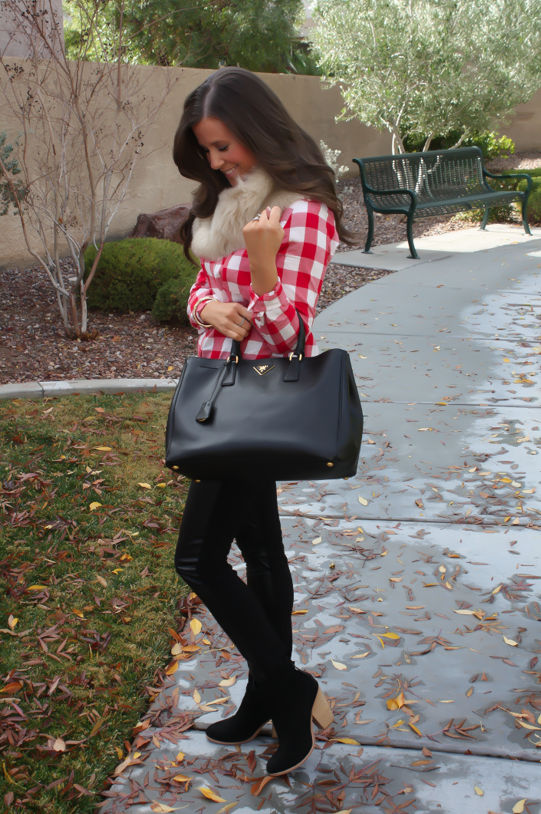 Oh, hey, Tuesday!
Can I please tell you that I'm so excited for a short work week, I just can't even explain it.  I'm more than ready for a few relaxing days where the only thing on the agenda is to eat, sleep…and sleep some more.
I shouldn't even have to warn you but I'm still falling hard for plaid lately and pretty much want to incorporate it in my outfit each and every day.  I love this shirt because it's bright, festive, and so cozy and warm.  Clearly it has all the necessary components required when trying to decide if one really needs another plaid shirt, right?!
I bought this fur tucker last year and couldn't wait to jump on the opportunity to wear it again this season.  If you haven't jumped on fur accessories train yet, hurry on up and join the cool kids!  I'll have a few other options down below to help twist your arm!
Do you notice in the pictures that the leaves have finally started to fall here in the desert?  The torrential rains we had all weekend may have played a small part in that but either way, I'm happy to see a little change of scenery outside…finally!
Have a great day, everyone!  Thanks for visiting!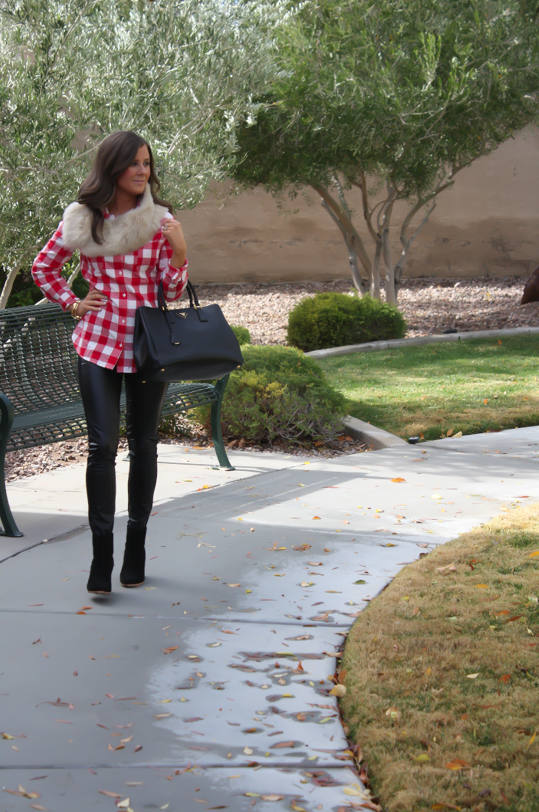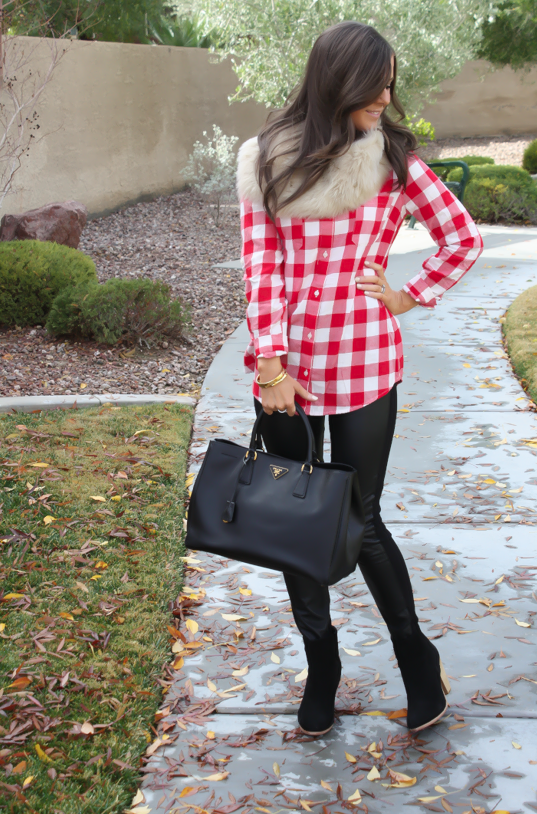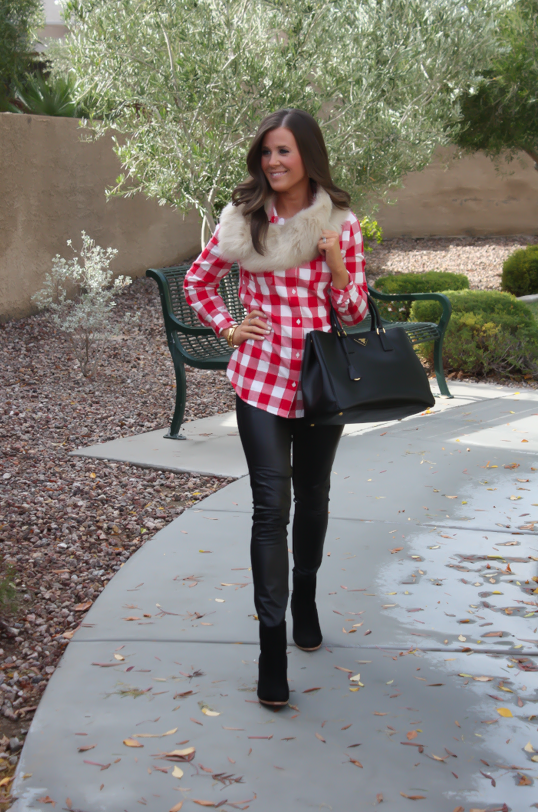 Plaid Shirt / J.Crew Toscana Tucker, similar here, here, here / Paige Leather Leggings, similar here, here / Black Booties, similar here / Prada Saffiano, similar style here, here