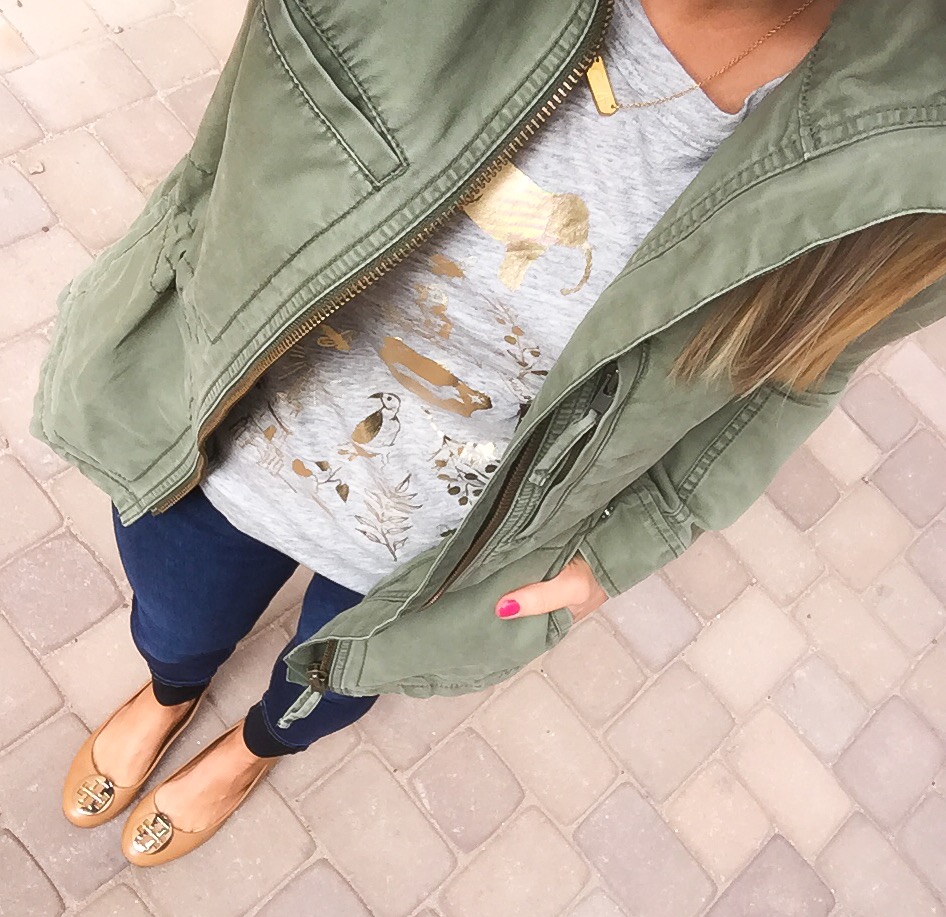 Hey all!!  Lord help me – my kids finally gave me one of their colds and I'm down for the count.  Thankfully my mom is here but we all know that life…must go on.
Grace and I spent the morning snapping a few photos for a cute collaboration we did that's coming up next week, so stay tuned!  I'm off to Target for groceries (FUN!) and to pick up this vest from lululemon that I simply must.have.  I also want to check this one out! (I know, I'm obsessed.)  I would order it but their sizing can be weird and I know they have a few up in Scottsdale so I'm going to treat myself to a little solo trip north once Grace is up and Ava is home.  I need to give her a squeeze after school before I leave, though!  I seriously miss her by the end of the day.  I should handle college and marriage one day really well.
Have a great Wednesday, everyone!
J.Crew Tee  (TTS, I'm wearing an XS and it us SO soft!  Highly rated and we all know that J.Crew reviewers can be brutally honest)  |  Rag & Bone : Jeans, all time favorite, run TTS  |  Madewell : Jacket (I own in 3 colors.  When it's right, it's right.)  |  Tory Burch : Reva Flats – which I can't find!  What the heck, are they gone?  Try the Minnie here.
Also, I'm selling this Tory Burch Saddle Bag for $175 – shipped.  If you're interested, please email me at thenortheastgirl@gmail.com to purchase or if you have any questions.  
Styled Here :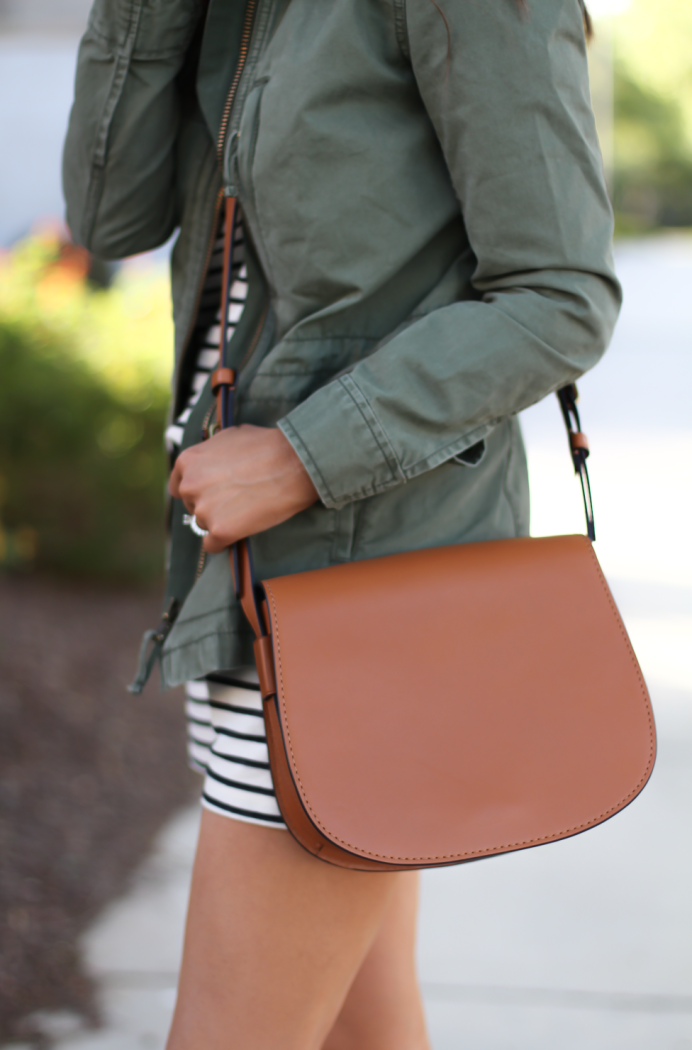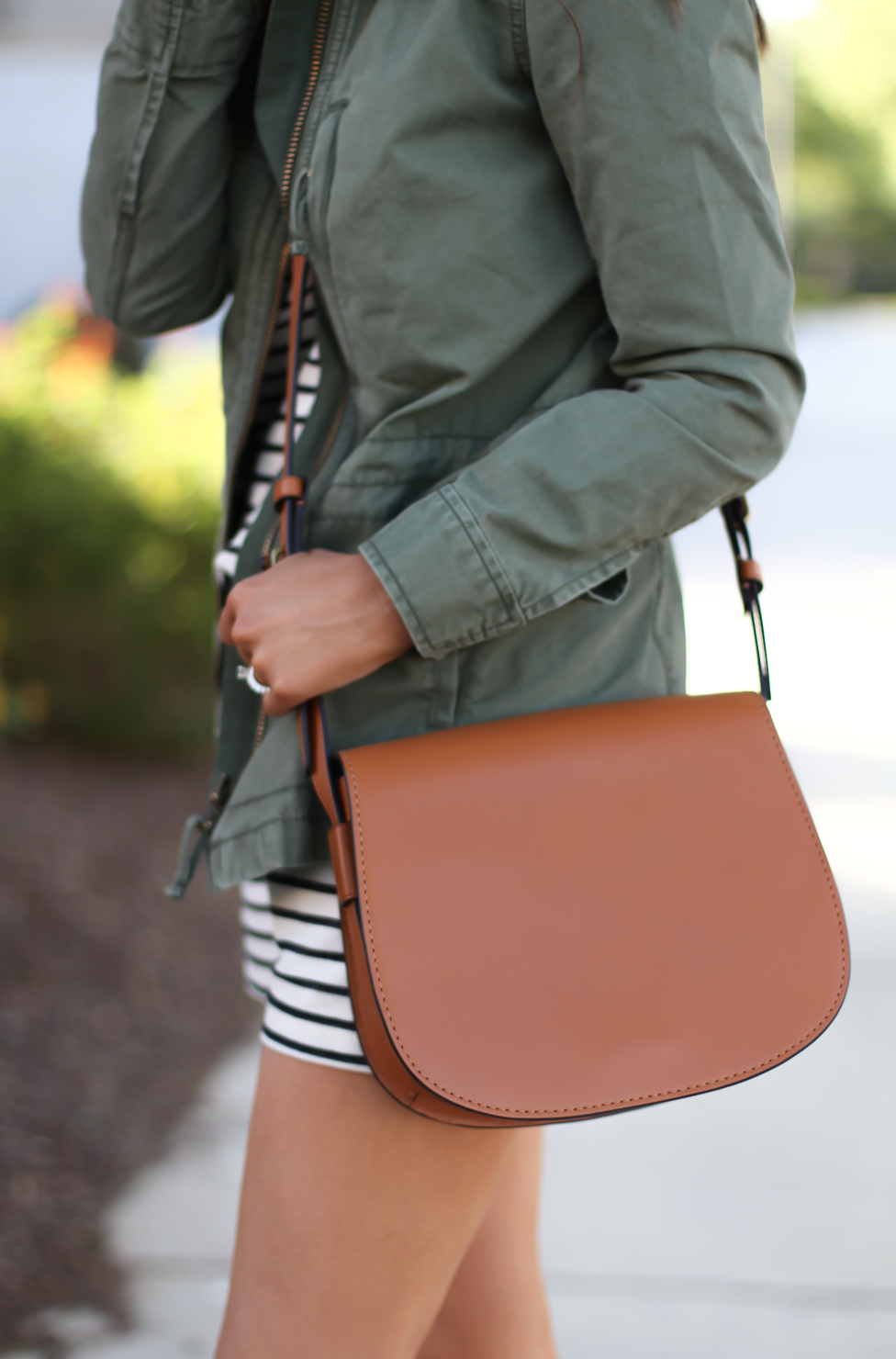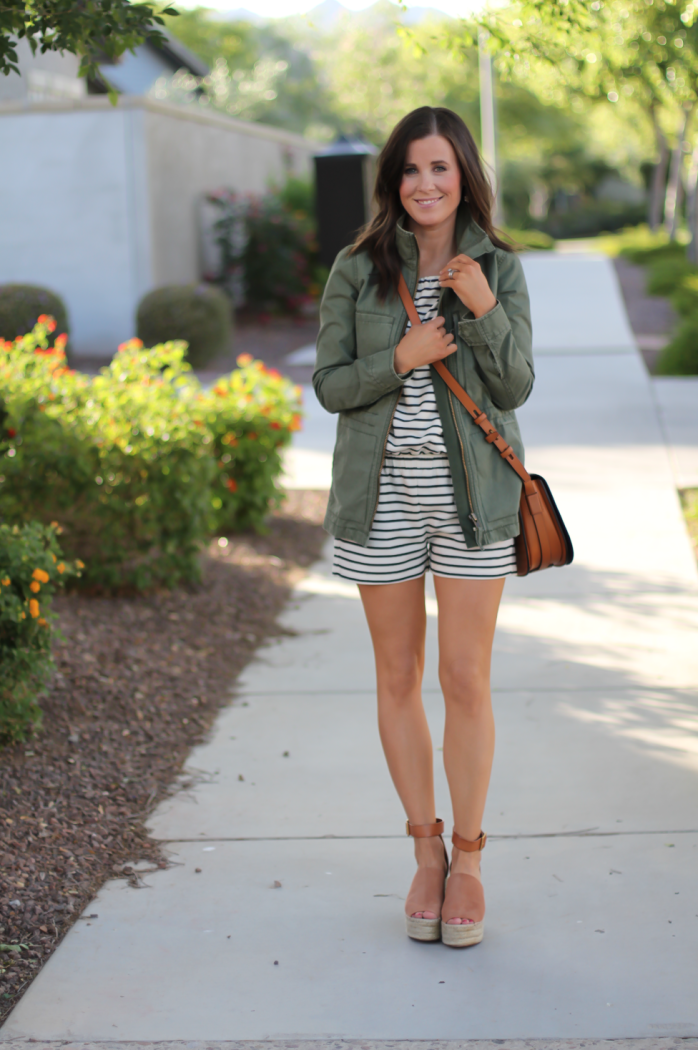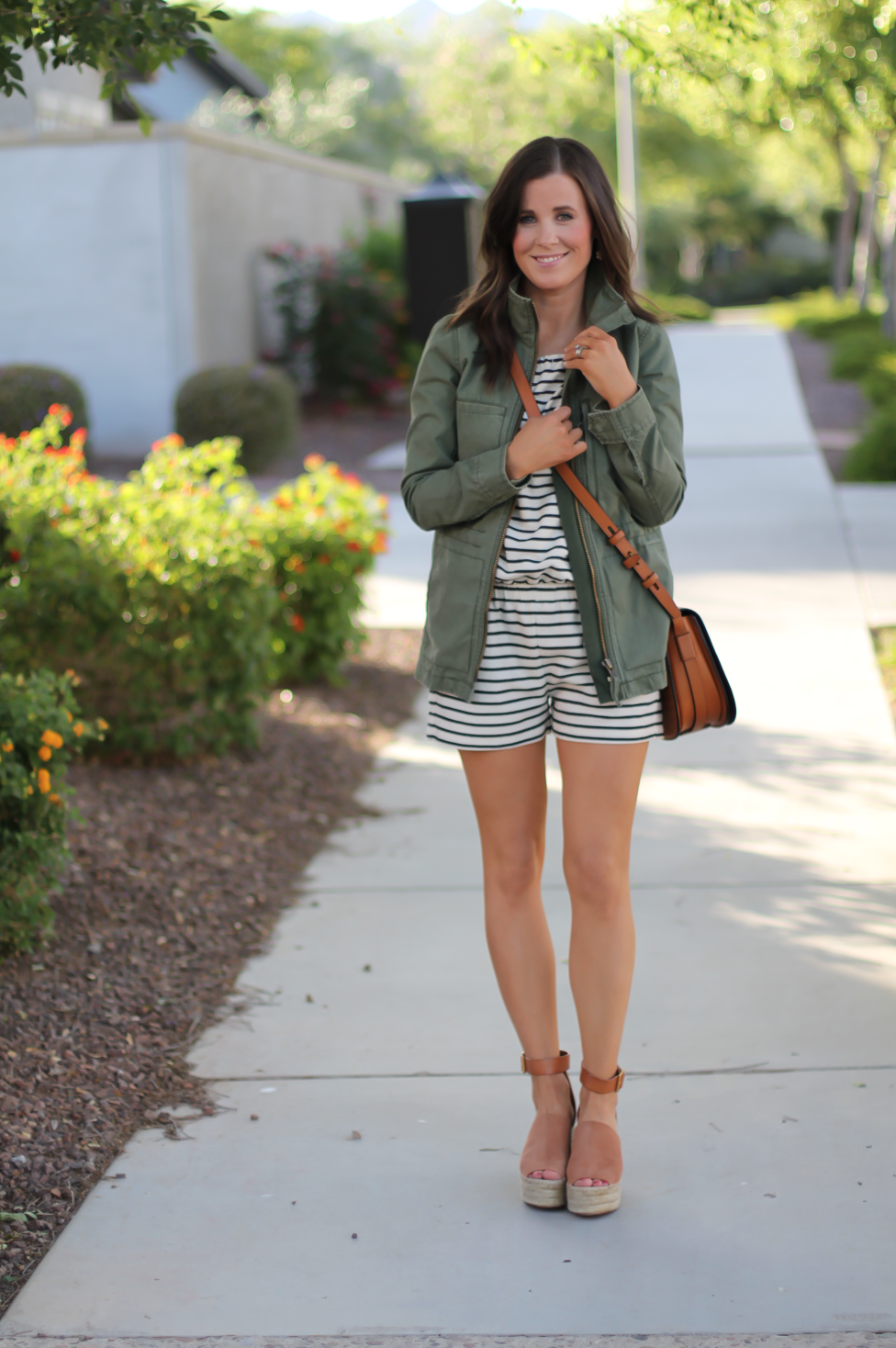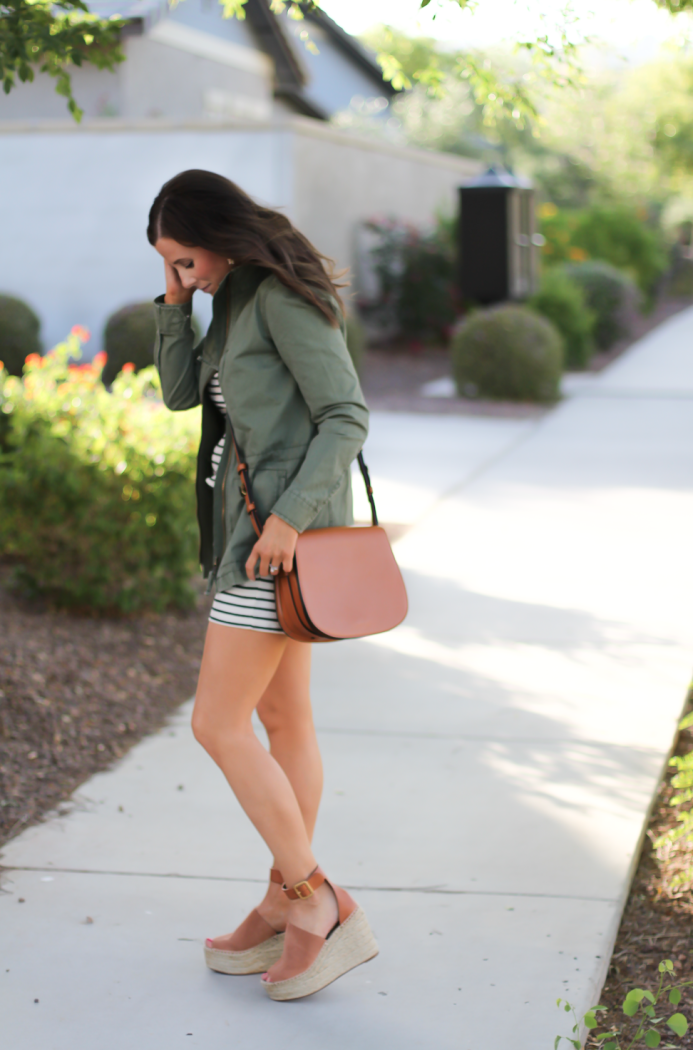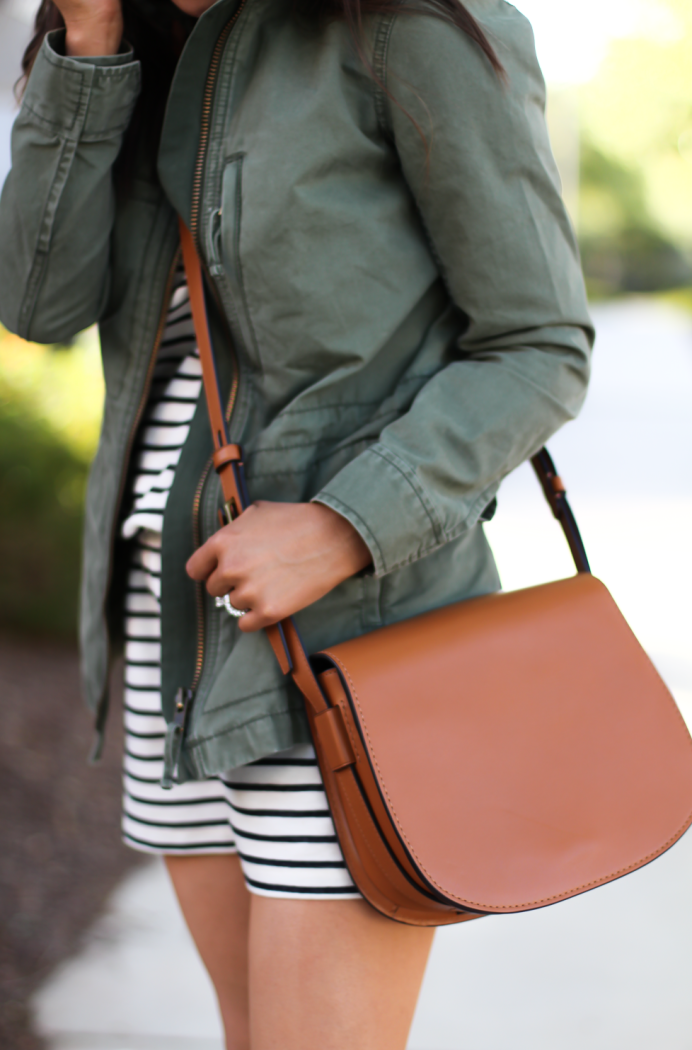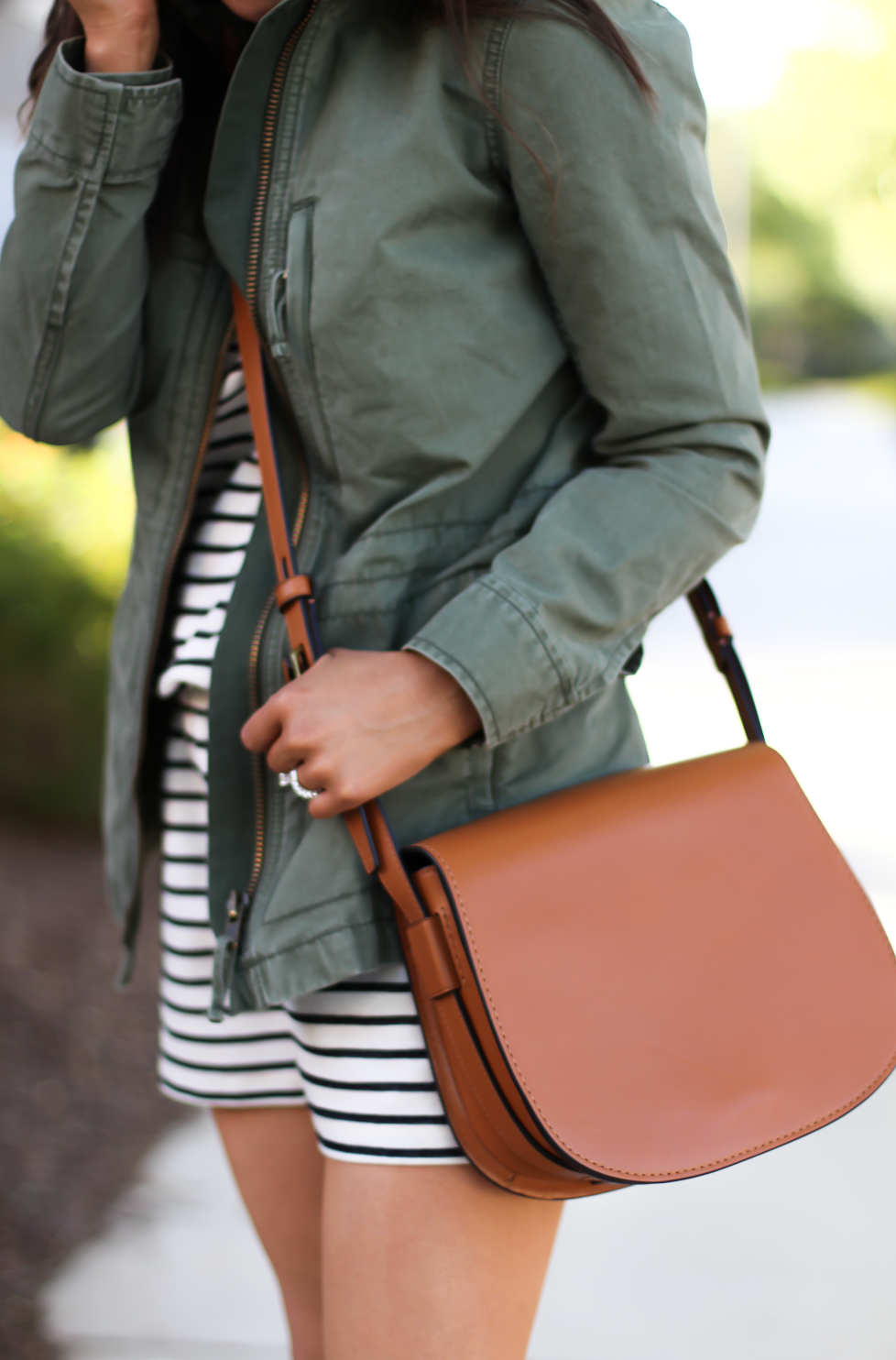 Original Post Here.
More Detailed Current Photos of the Bag Here :
Slight scratch on the front.  The bag is so pretty and in great condition.  It's a little to structured for all my stuff and while I think the leather isn't too soft – I tend to use other bags that are more durable. #momlife