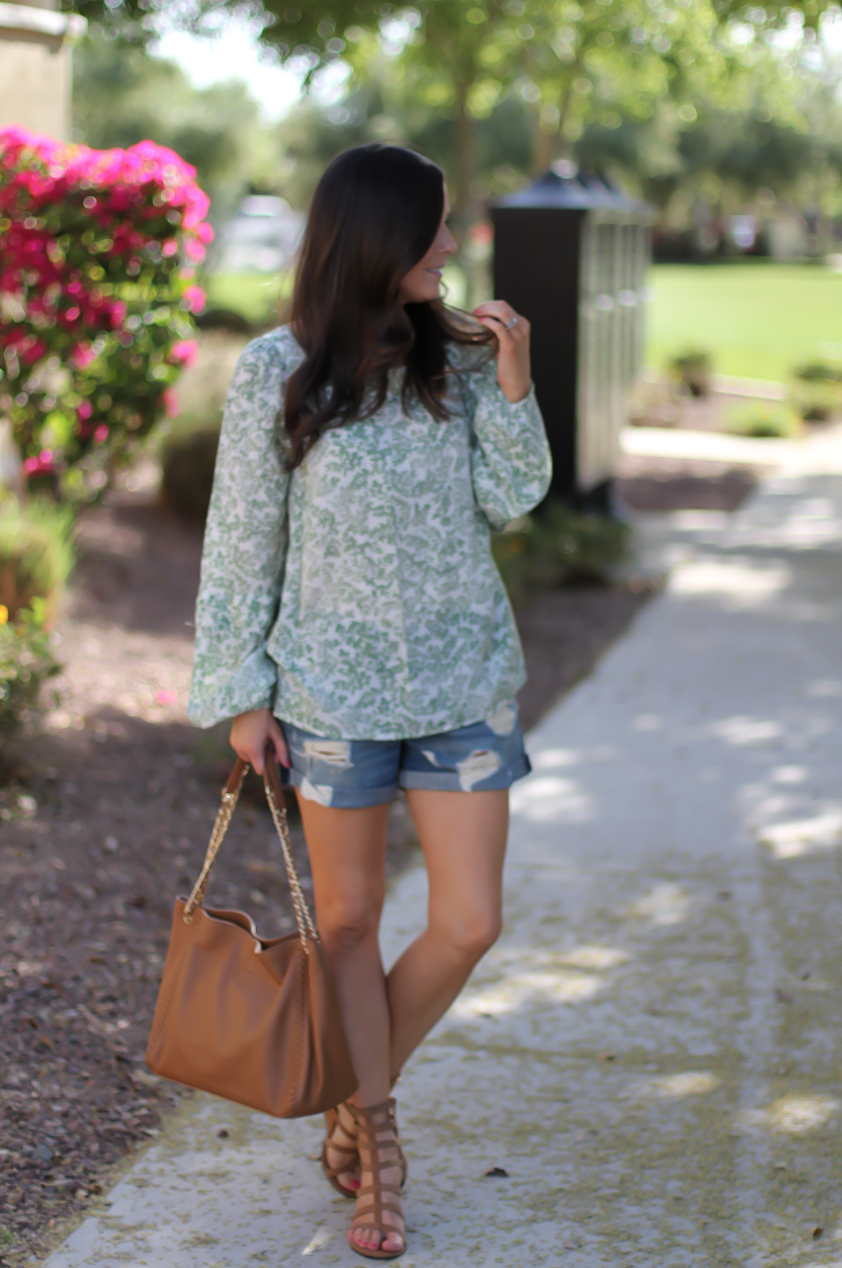 Apologies for missing a post yesterday!  We have so much going on in our personal lives right now, I just needed a day to get caught up on life.  I'm sharing two looks today before we jump into the weekend because I actually had everything ready to go and never got around to finishing it up for sharing.
A couple things about this blouse to start out!  First – it has a very generous fit.  I'm wearing a small here but probably should have sized down!  In that case, I am confident it's a TTS and the impatient girl in me should have ordered the right size online instead of buying the only size left in the store.  It still works and I'll mostly wear it on my most casual days (which would be everyday, yes?!) with some skinny cropped jeans or these denim shorts.  A rule of thumb is always keep things on the bottom more on the fitted size when you're wearing an oversized top to avoid looking baggy from head to toe.
I bought these jean shorts last year and while pricey, they're my all time favorite distressed shorts.  Like, ever.  I'm wearing a size 26 and I could probably have made the 25 work, too.  They run pretty big!
Gladiator sandals can be tricky for me because depending on where they cut off my leg, they can make things really great…ooorrrr not so great.  I try to be careful about where sandals, booties, or whatever cuts off my ankle so I don't make these legs look any shorter than they already are…  They're are super comfortable, too.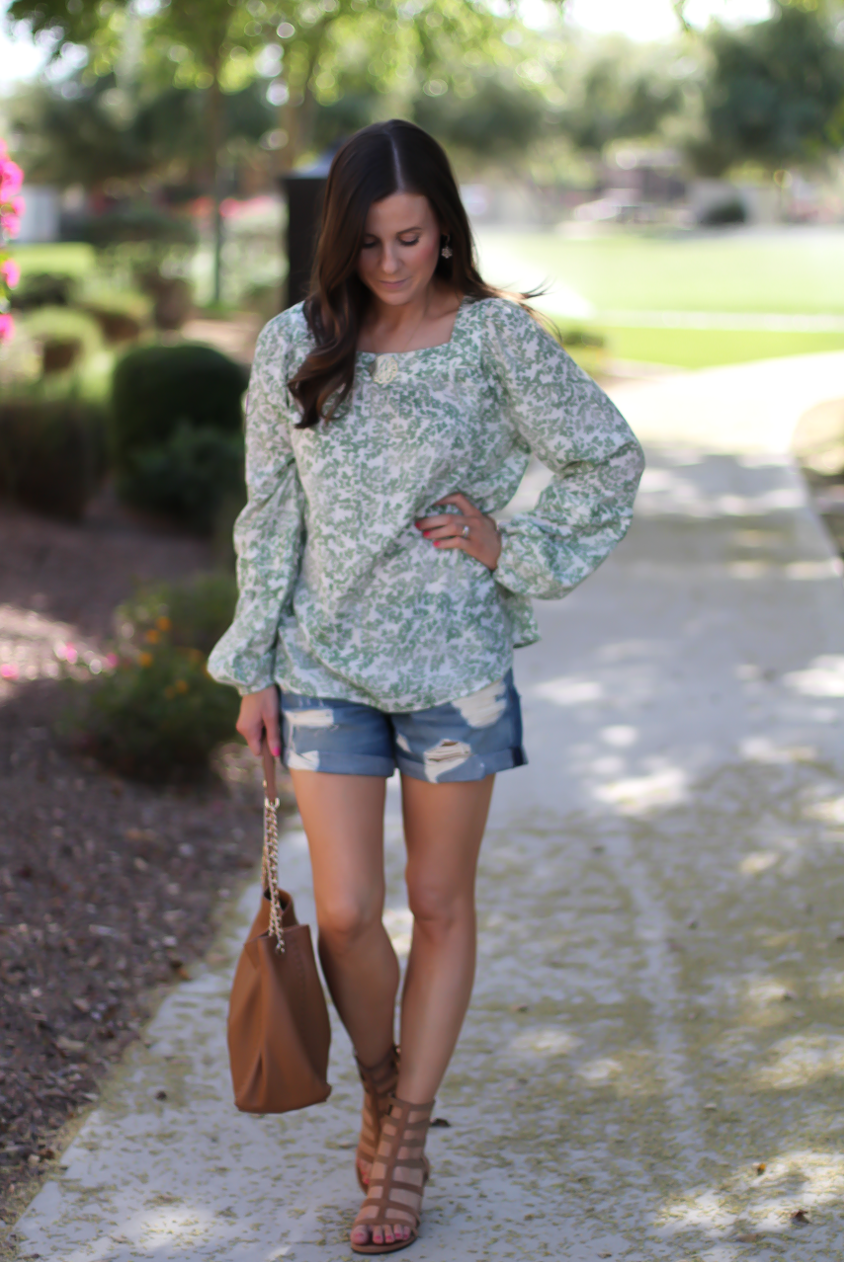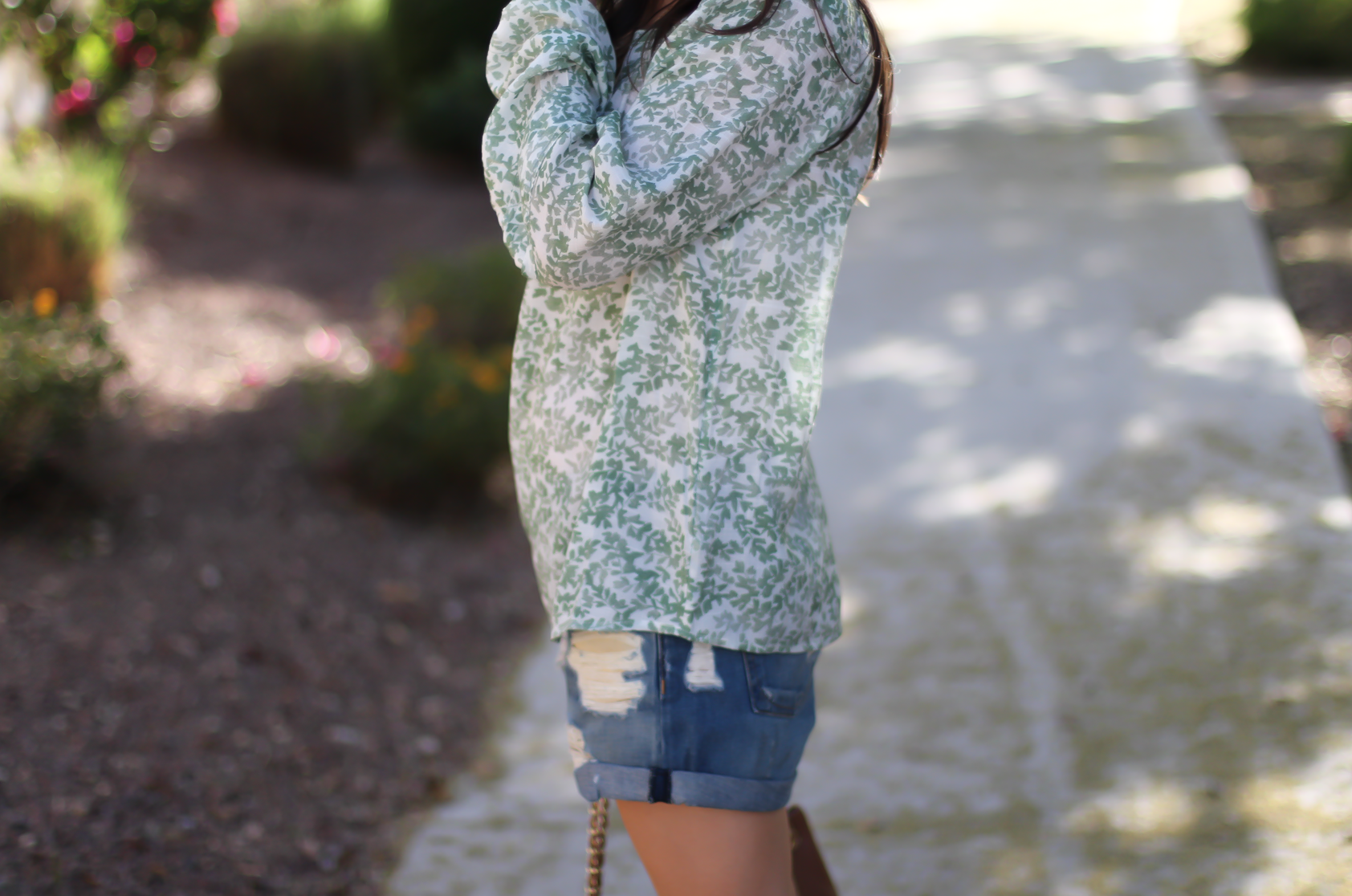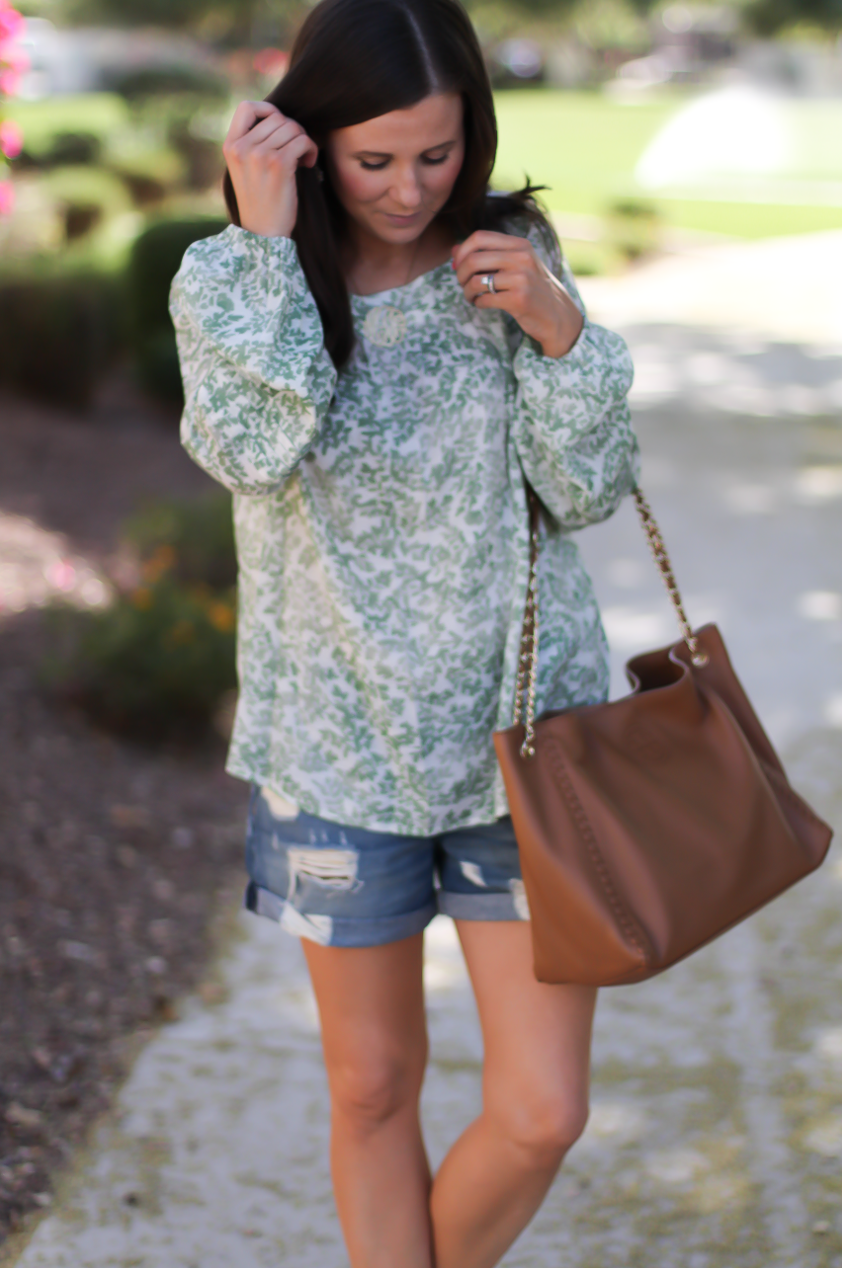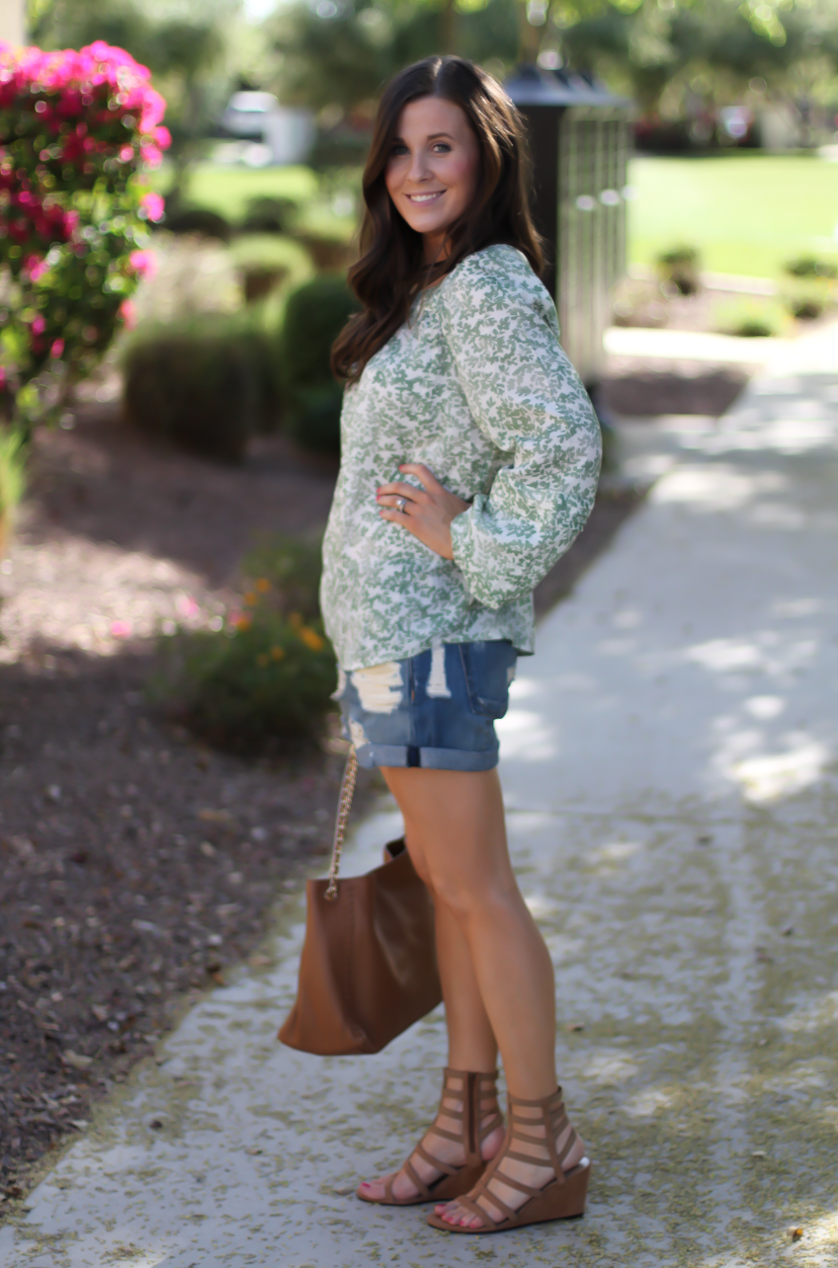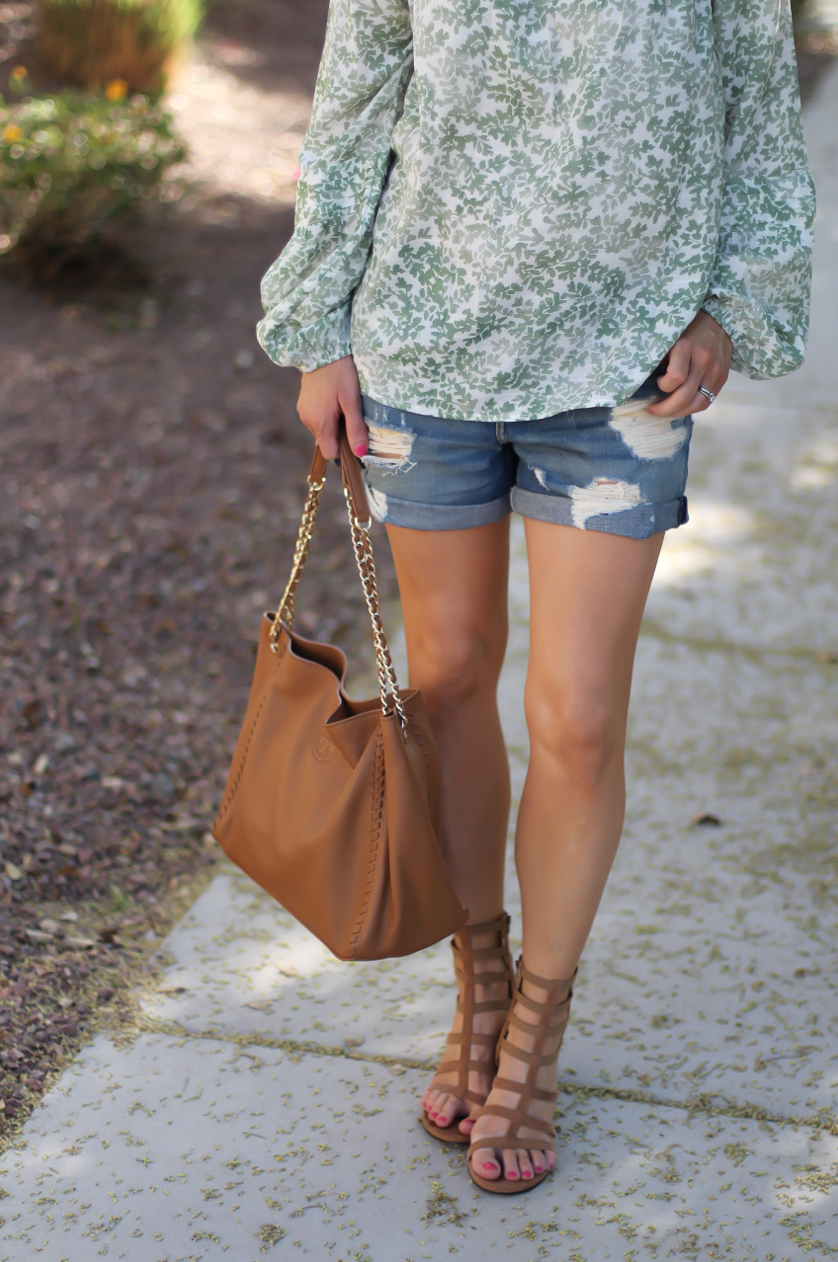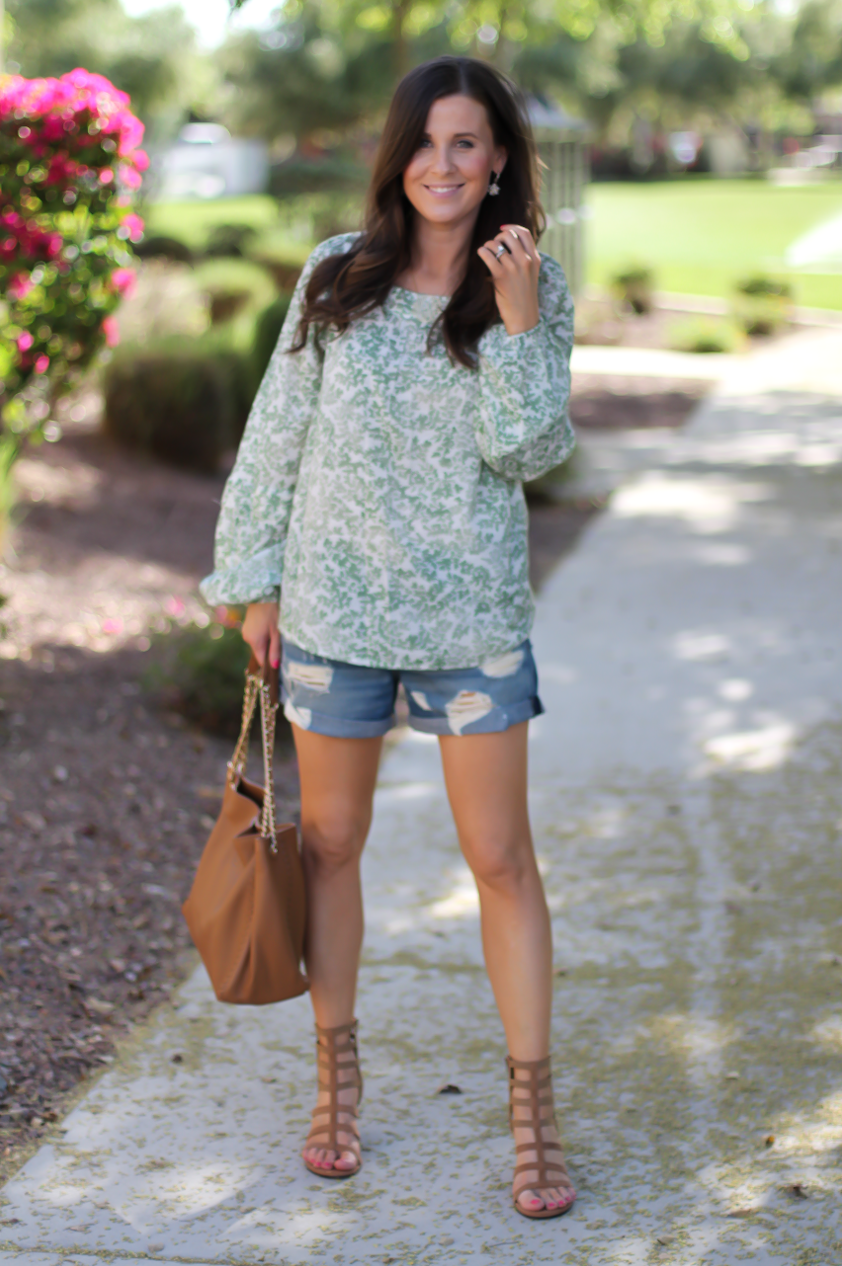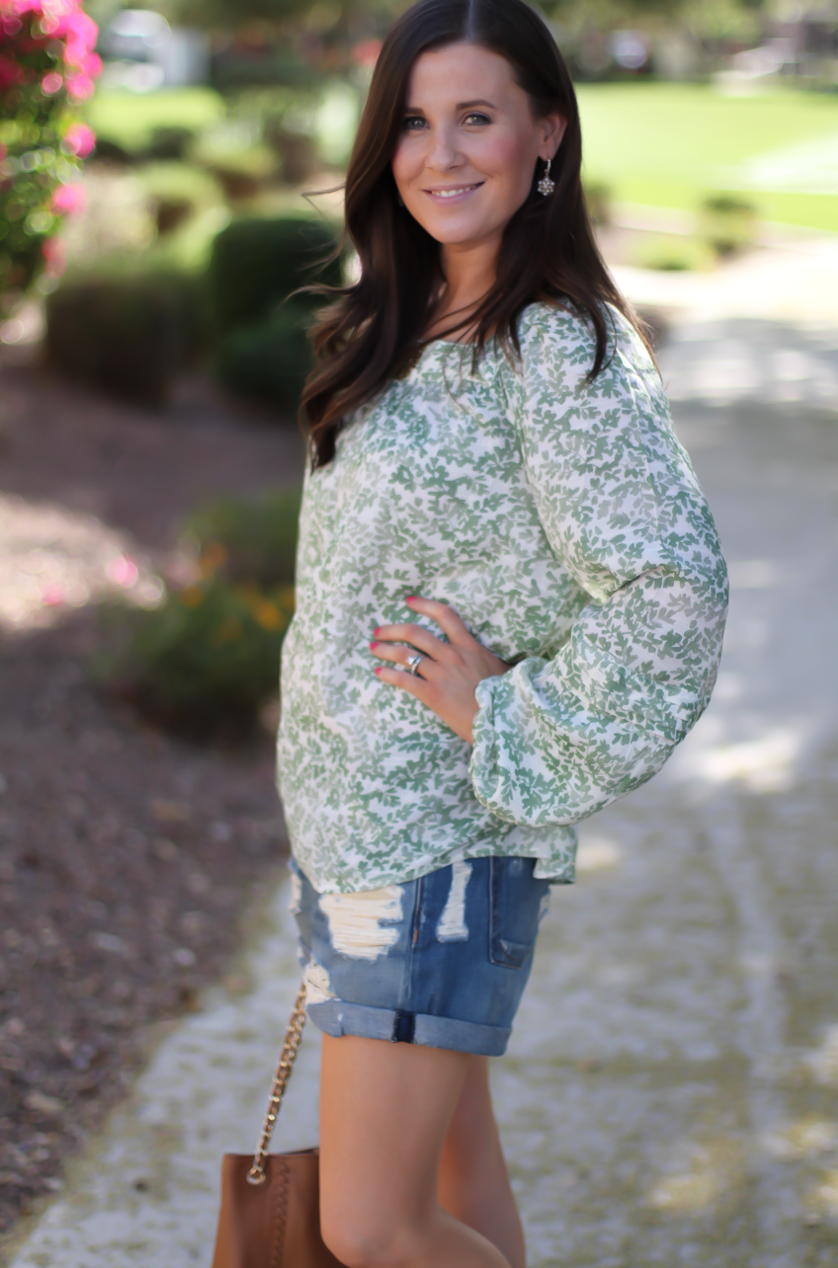 Kohls : Green Blouse (TTS, I'm wearing a Small but should have ordered an XS)  |  Rag and Bone : Denim Shorts, (I'm wearing a 26), similar here, here  |  Stuart Weitzman : Sandals, similar here, here  |  Tory Burch : Bag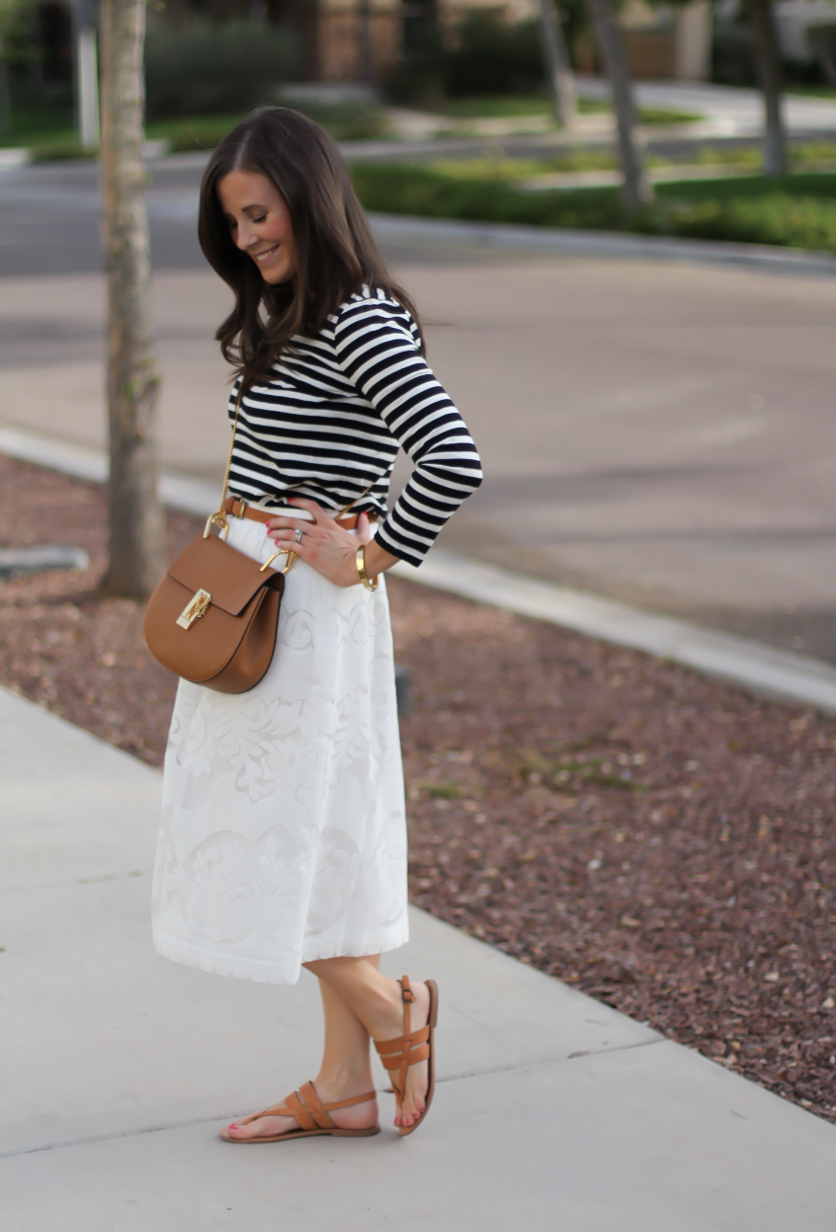 My love for the midi skirt is still going strong…  I love, LOVE the details in this skirt so much.  Seriously.Obsessed.  I originally was going to pair this skirt with a simple grey tee but because I saw this skirt actually paired with a gingham shirt in the store, I decided it would be more fun to mix it up a bit.
I may even wear this on Easter but I haven't really decided yet!  It's definitely one of those skirts that I will be so happy is hanging in my closet and there when I want something extra pretty.  SO easy to dress up or down, too…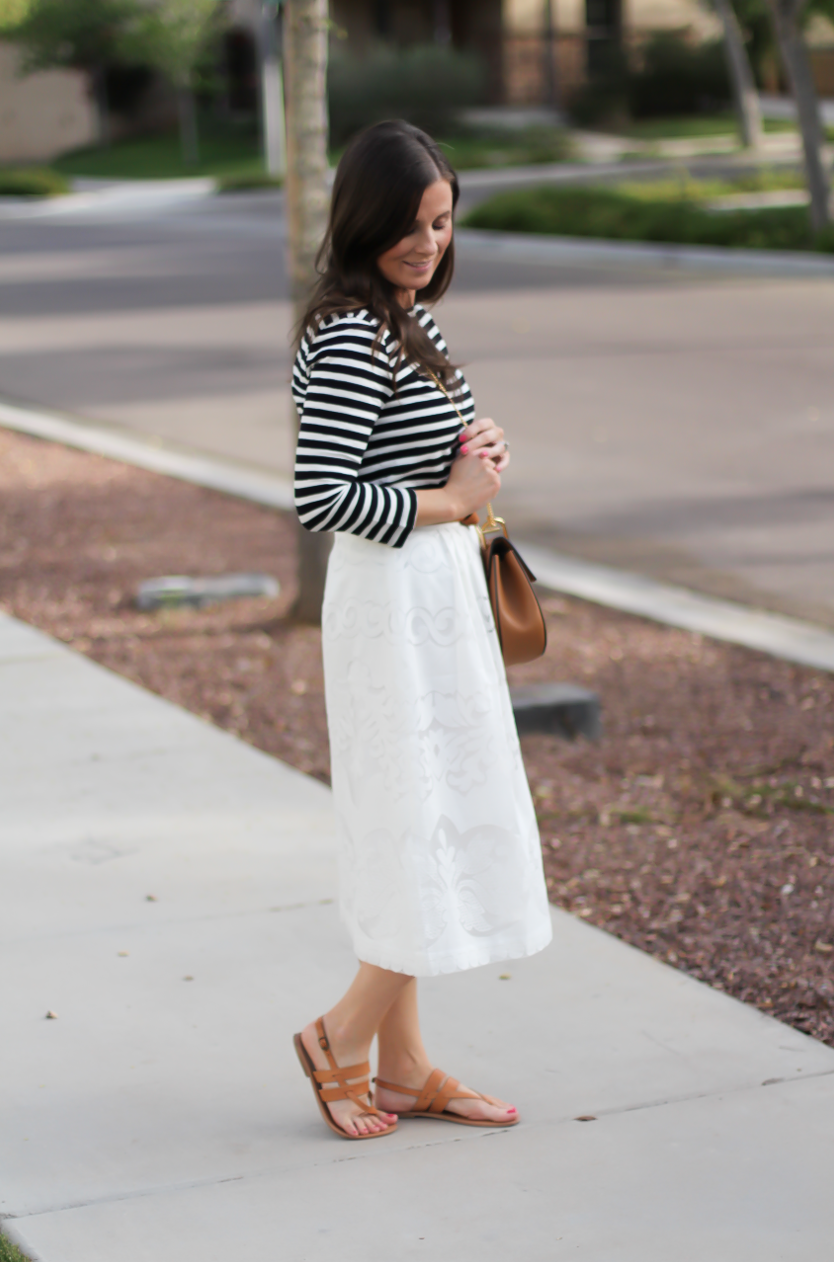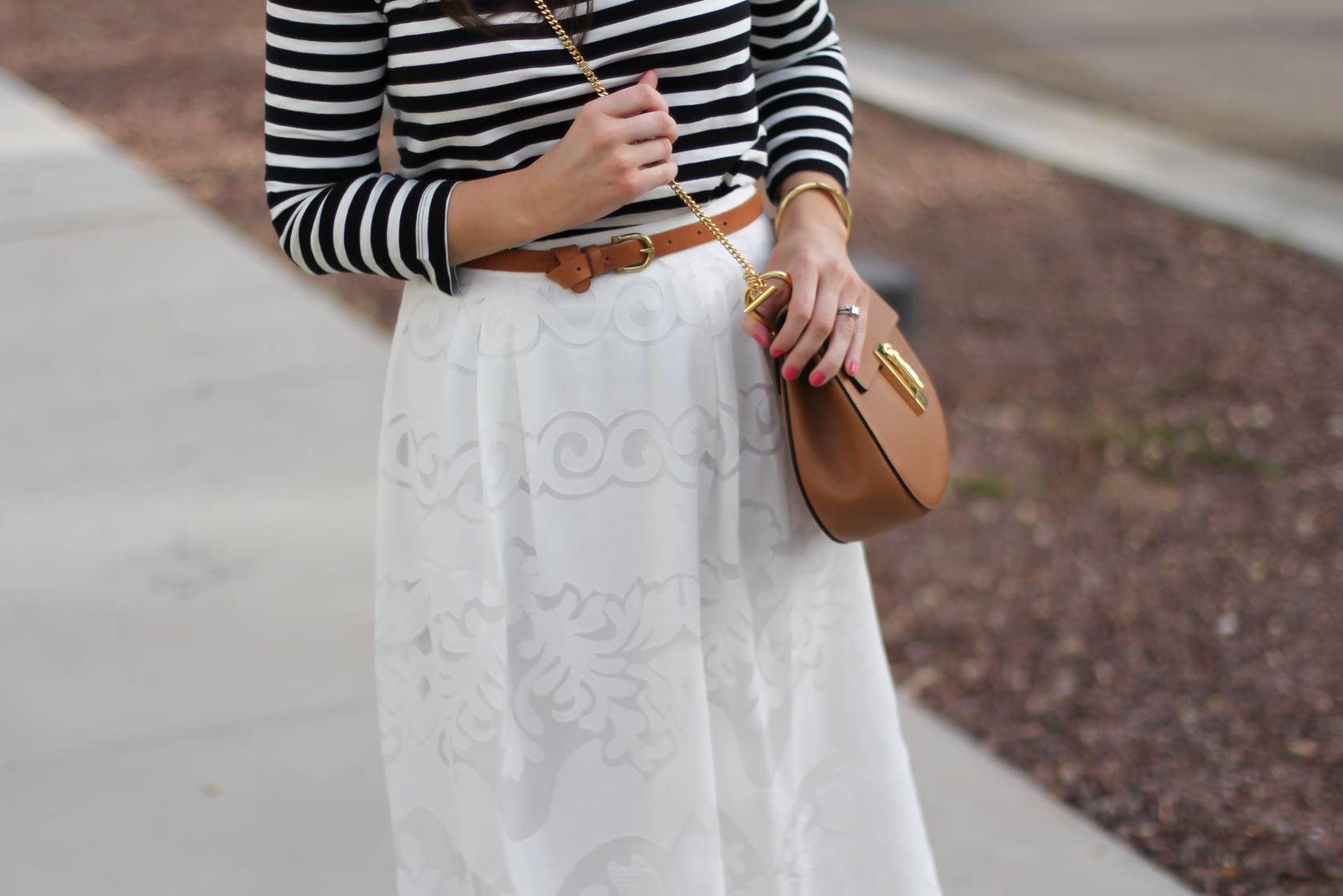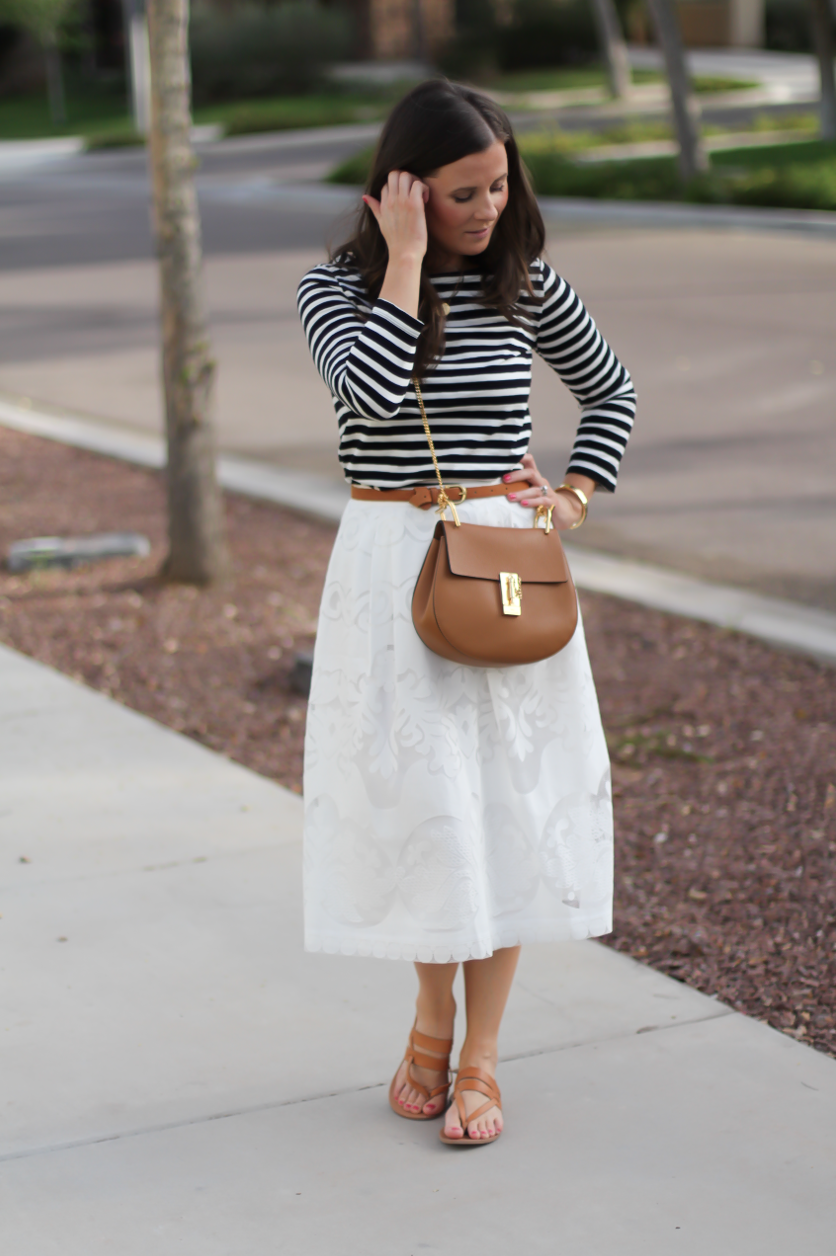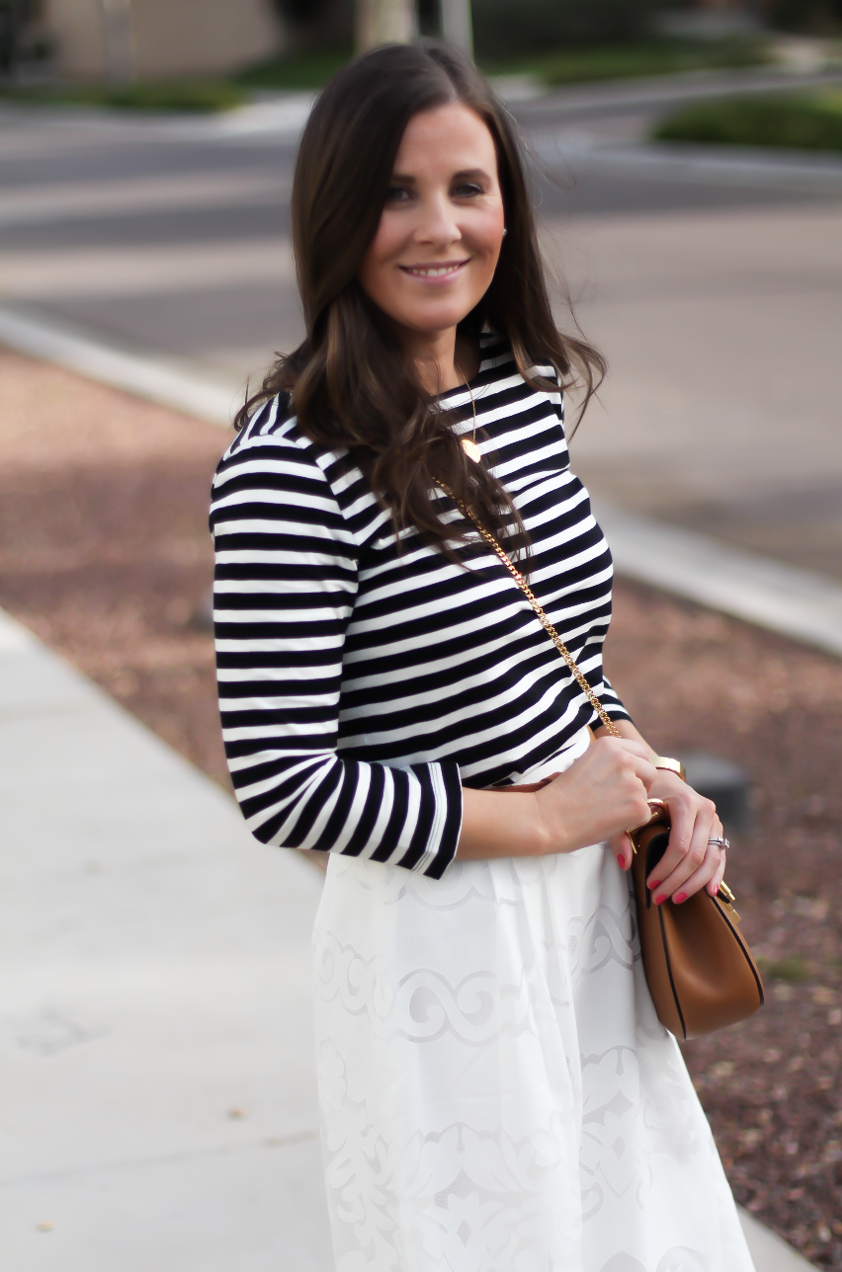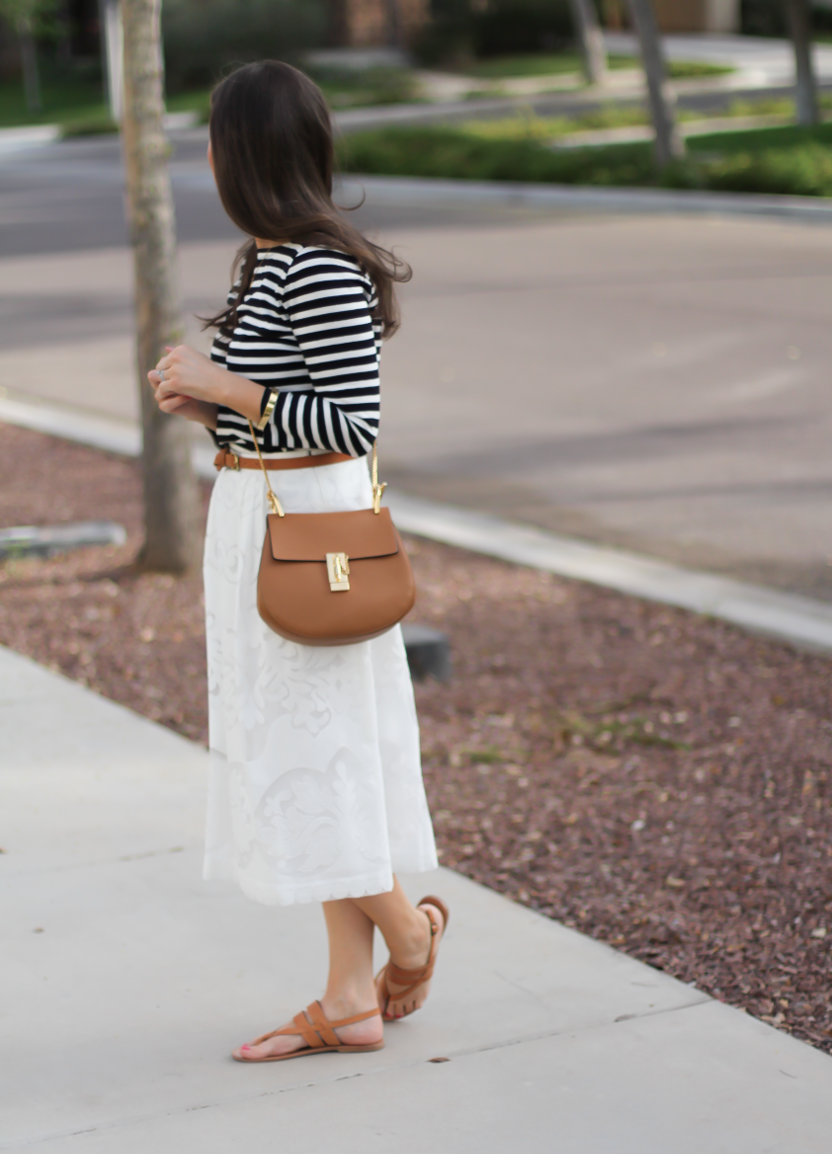 J.Crew : White Lace Skirt (TTS, I'm wearing a size 2) and Black Striped Tee  |  Belt : Gap, old, try this  |  Joie : Sandals  |  Chloe : Bag, try this, this (Target!)
A little out planning happening today…  I love this embroidered blouse so.much.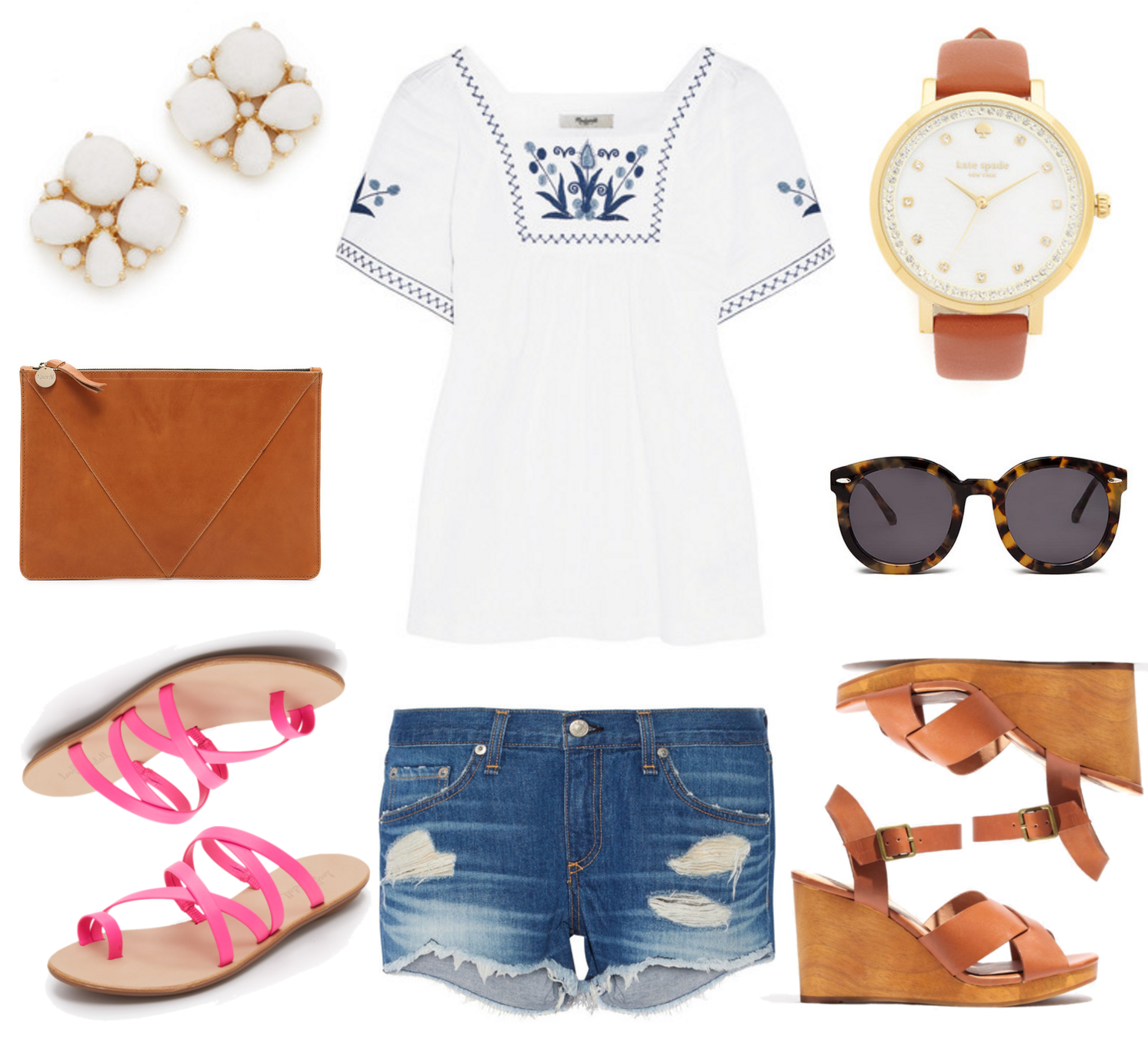 Pink Sandals  |  Denim Shorts  |  Wedge Sandals
Excuse me, while I have major heart eyes for all things Tory right now…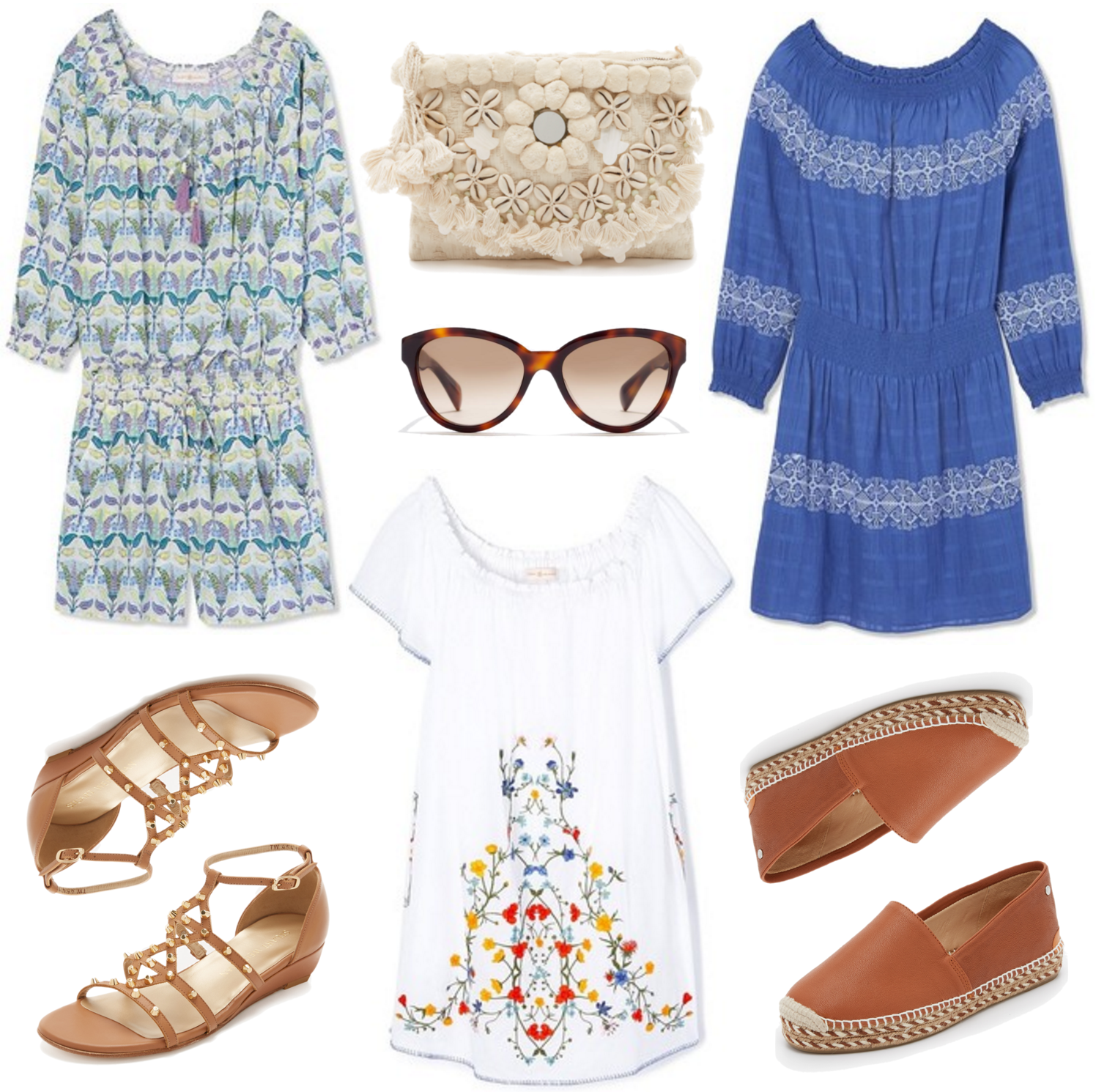 Printed Romper, here  |  (I still want this) Clutch  |  Blue Dress, here
Gladiator Sandals  |  Embroidered Dress, here  |  Leather Espadrilles
Have a great weekend, everyone!  Thanks for visiting!