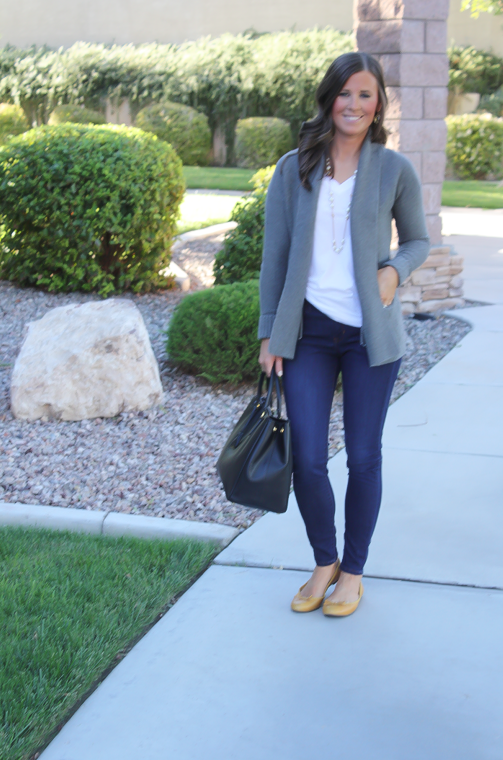 True Story: I love Wednesday about half as much as I love Friday.  In other words, we're almost there…but not quite!  I will say that finally having my mom in town makes things a whole lot better, though!  We love an extra set of hands around this house any day of the week!
Today I'm sharing a favorite sweater coat…jacket…sweater?!  I'm not sure what to call this but all I know is that it's grey (win!) and it gets a ton of wear out of my closet (BIG win!).  If you haven't found a great cardigan that will pretty much work with every casual outfit you can think of, now is the time to do it.  You can toss it over just about anything to keep you toasty warm when there's a chill in the air.
I loved the way the gold flats were a fun surprise with my outfit here.  I love this mustard-yellow shade pretty much all year long but there's something so perfect about it in the fall.  I also gave my favorite pearl necklace some new life this past week, so I hope you like it!
Have a great day, everyone!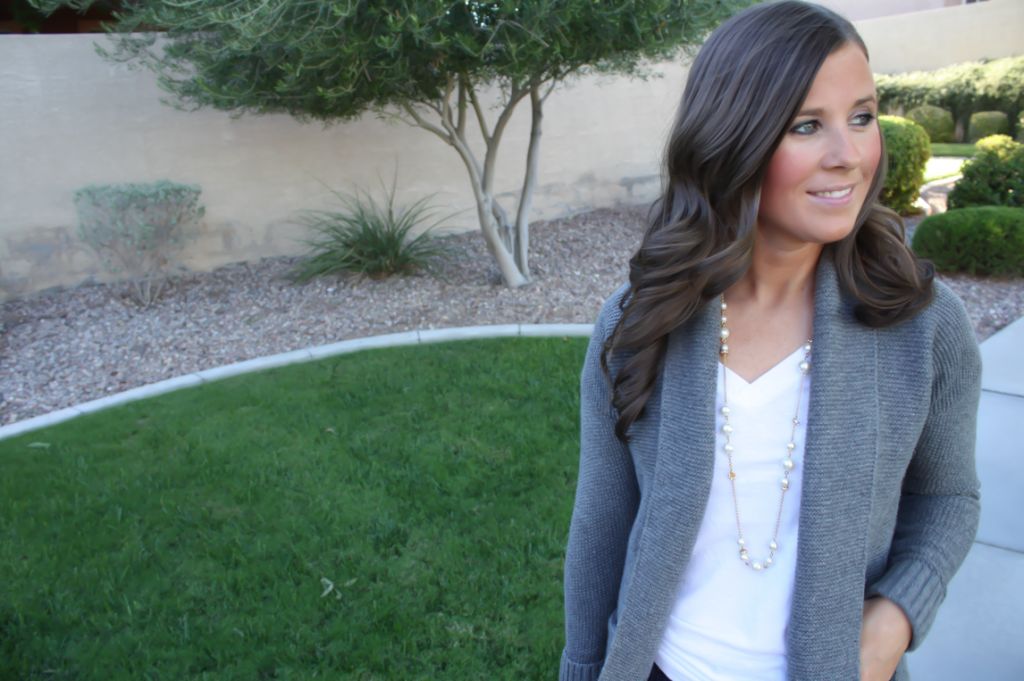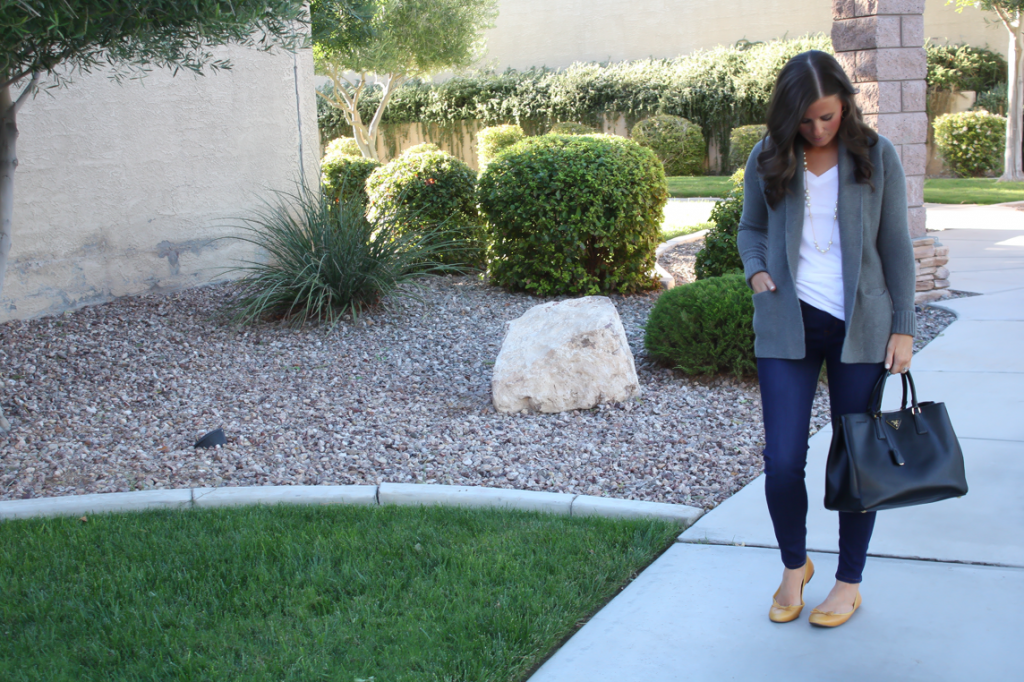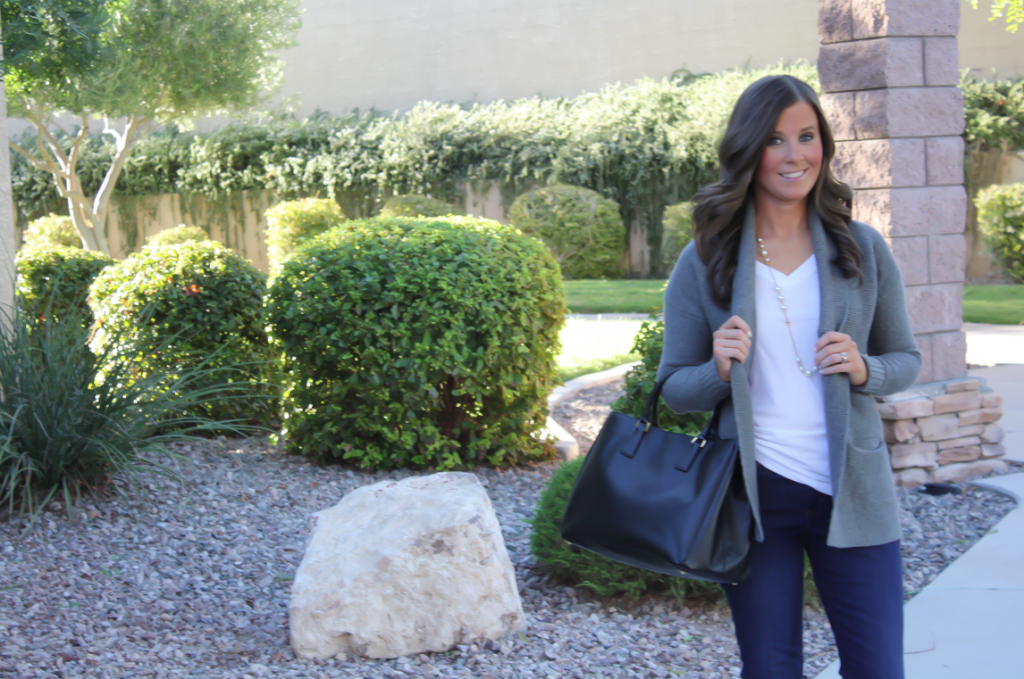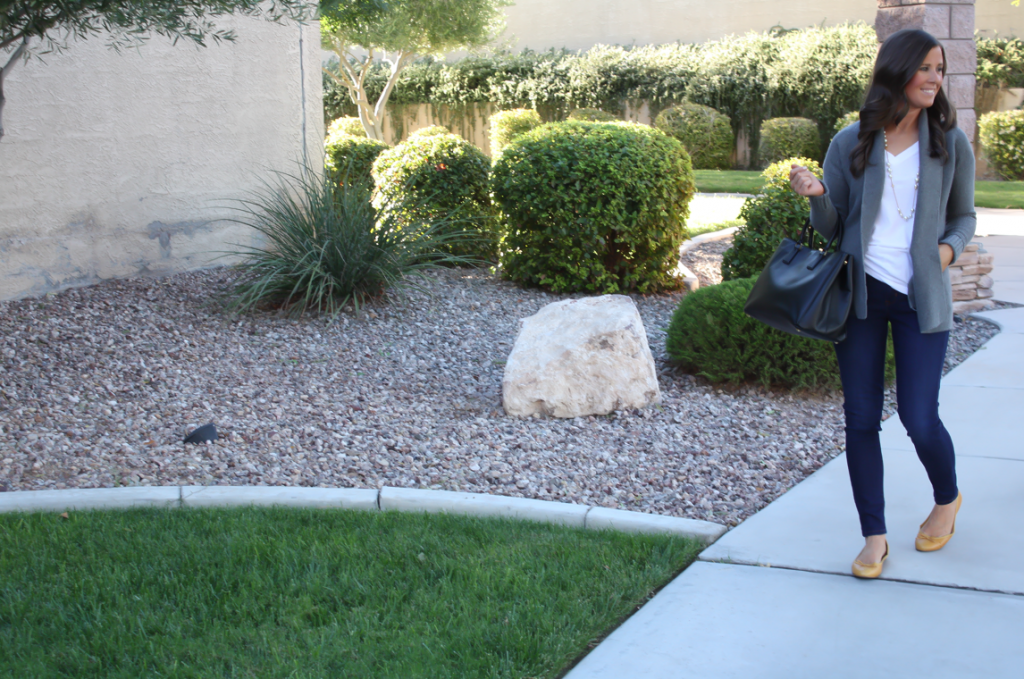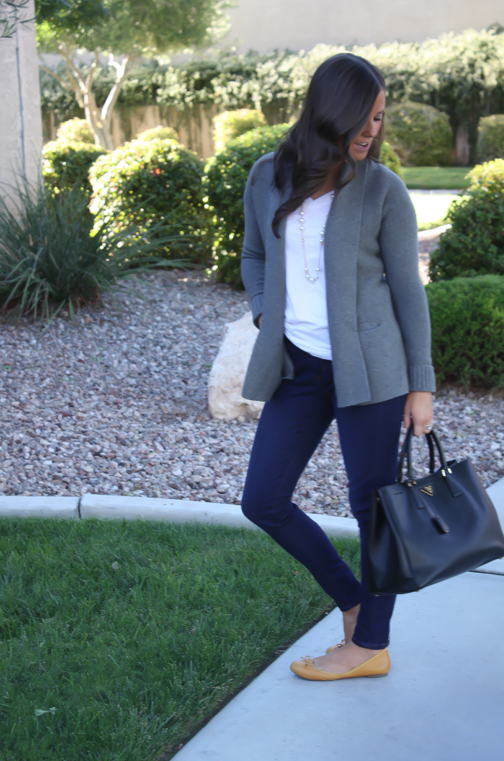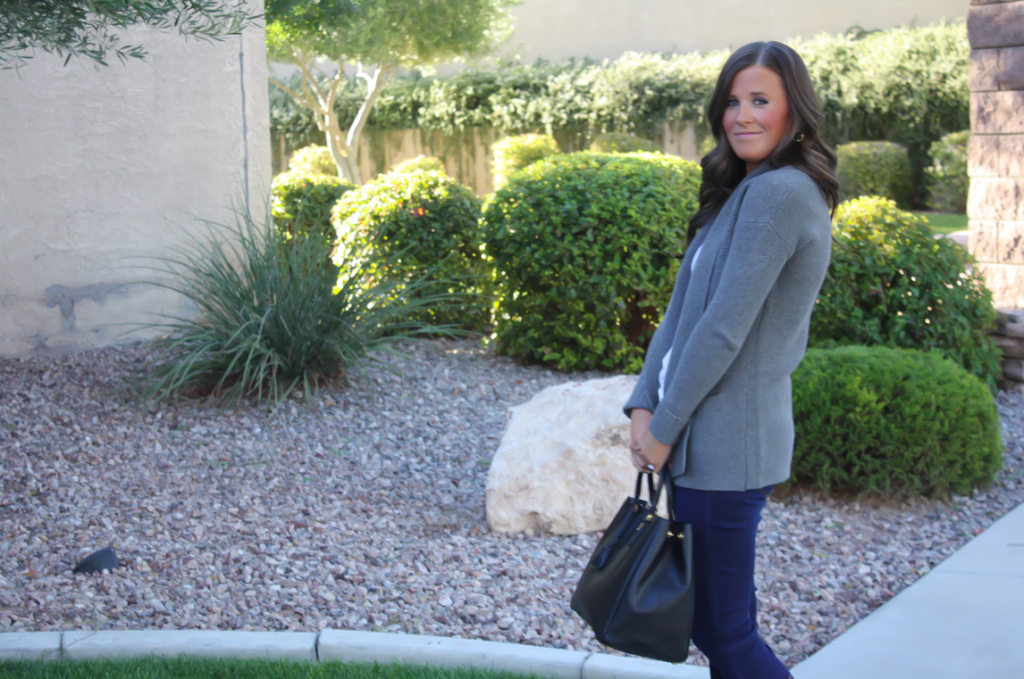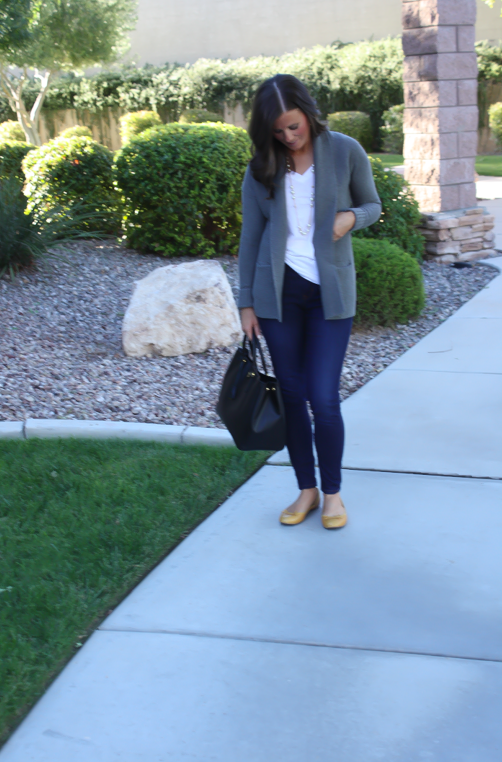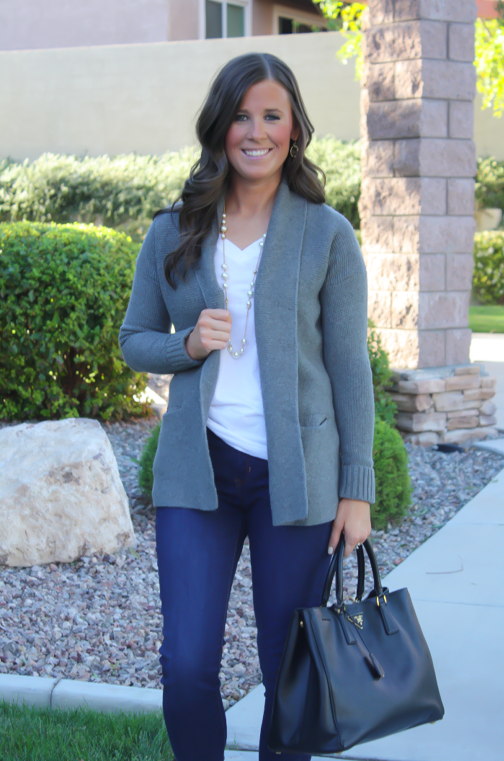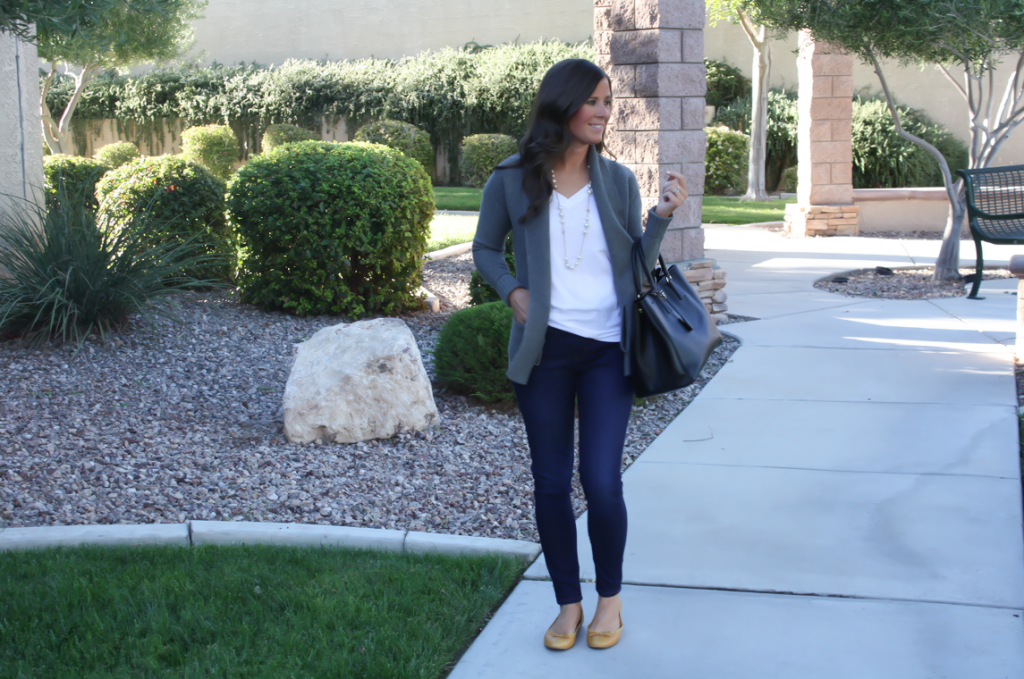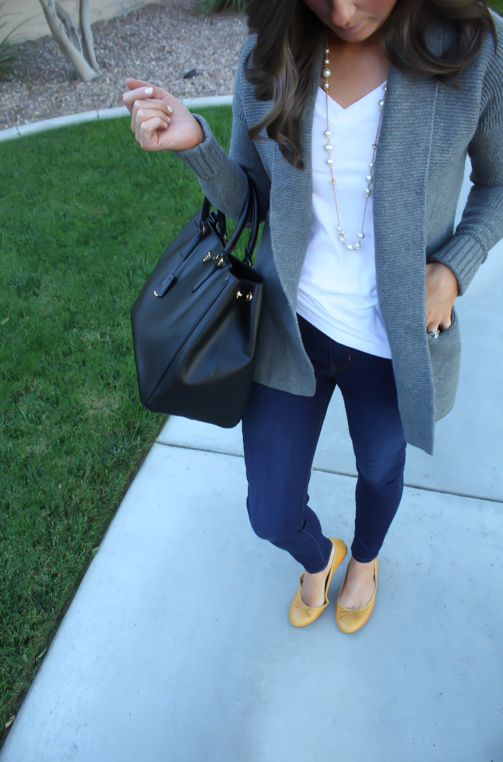 Loft Cardigan, similar here, here, here / V-Neck Tee / Jeans, similar here / Banana Republic Flats, similar here, here / J.Crew Pearl Necklace, similar here, here / Prada Bag, similar here, here
Alright, Ladies.  I suggest you hop on over to the Anthropologie website and check out all their amazing fall new arrivals.  Oh.  My.  WORD.  It's all about comfy, cosy, sweaters, booties, leather, lace…and anything else amazing you can think of right now.  My head is spinning!  Here's just a quick peek at what's worth my hard earned money these days.  Is anyone else looking to get prepped for fall over at Anthro?  What are you thinking about calling your own?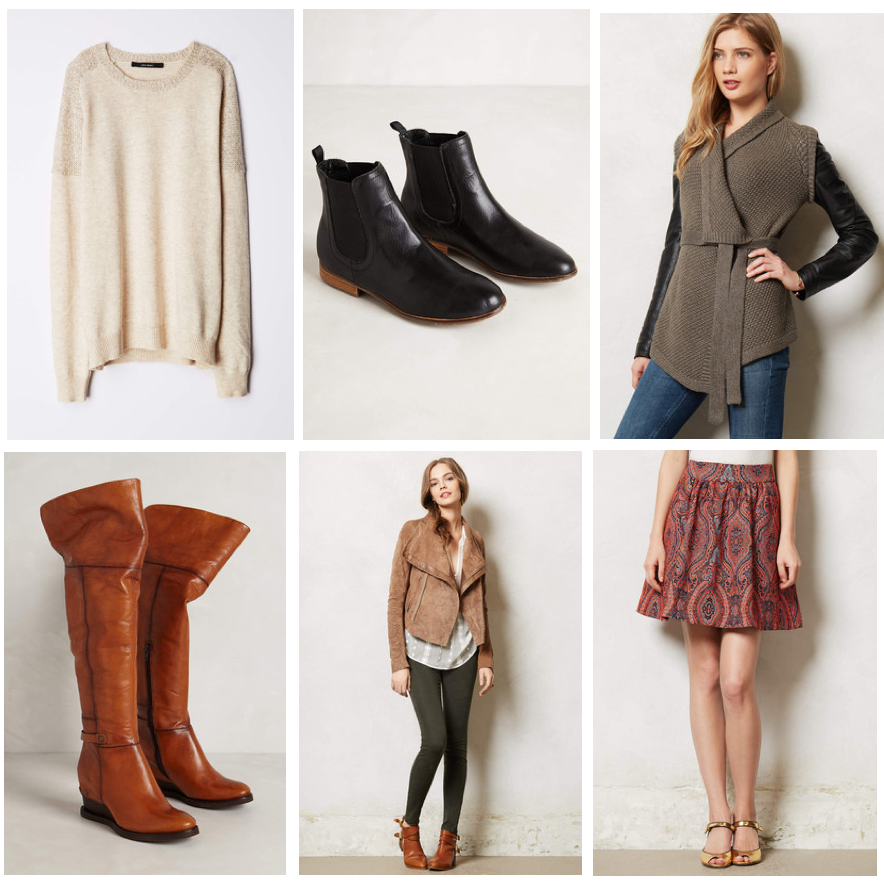 Sequin Sweater / Black Booties / Cardigan
Wedge Boots / Suede Moto Jacket / Print Skirt