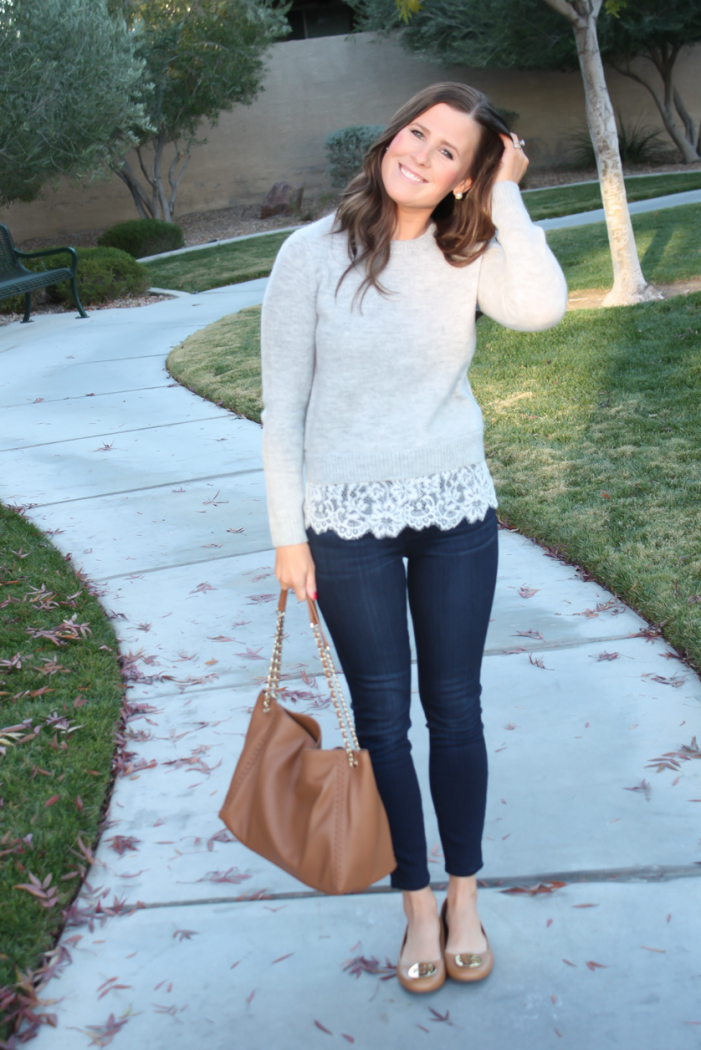 Are we serious with tomorrow being the first day of December?!  Wasn't I just pregnant in July waiting for Grace to make her debut?  #whaaaathappened
I hope you're all getting a jump on your holiday shopping this year because I sure am…not.  My goodness – calling all personal assistant/life coaches who are interested in helping me get things done every day?  We're hiring.  Curt has been super busy at work lately and it seems like most of our free time is spent house hunting, new car shopping, move prepping, and all other life changing possibilities you could imagine just a few weeks before Christmas.
But, my friends, life is so good.
While things might be a little on the chaotic side right now, we are so fortunate in the problems that we're presented with each day.  I thrive in the craziness of it all so while it might take me a hot minute to get this little blog post up, life is simply good.
Before I go, I know it's "Cyber Monday" and all but…um…didn't it seem like Cyber Monday started last Wednesday?!  As in the day before Thanksgiving?!  Did anyone even do any midnight shopping out on the town on Black Friday because I sure as heck didn't.  I was cruising the web grabbing any and all hot deals right from my bed with my pj's and slippers on.  My Black Friday post is pretty much everything I would post for Cyber Monday, so if you're not completely over it yet, you can check out my picks there!
Other than that, I'll be looking for great deals between now and the end of the month that might help you check a few more people off your list!
Have a great week, all!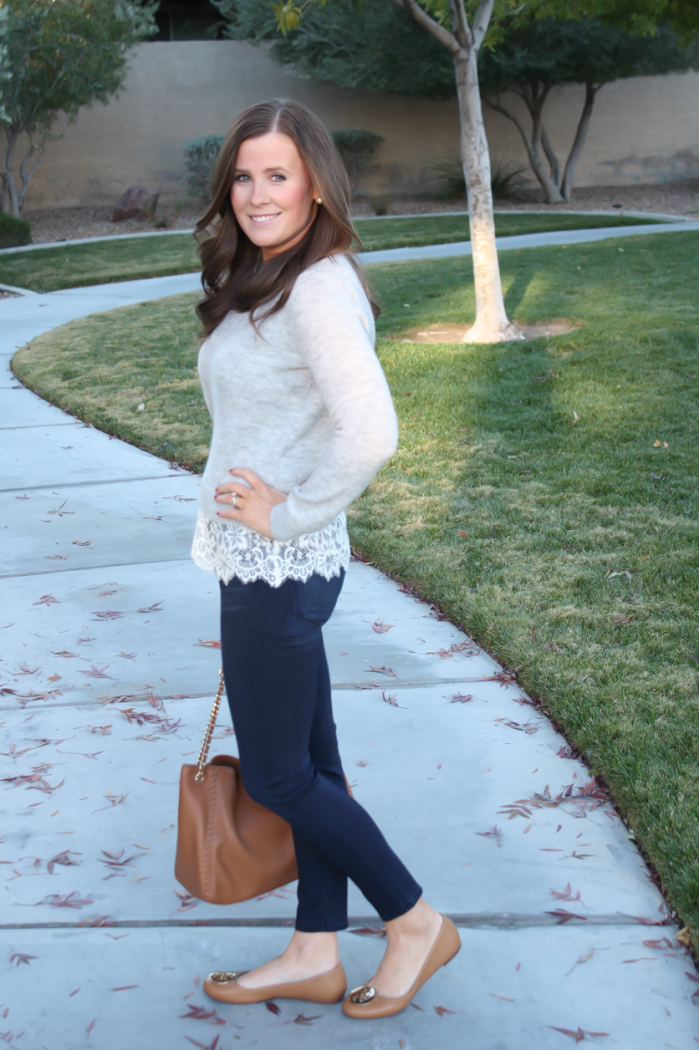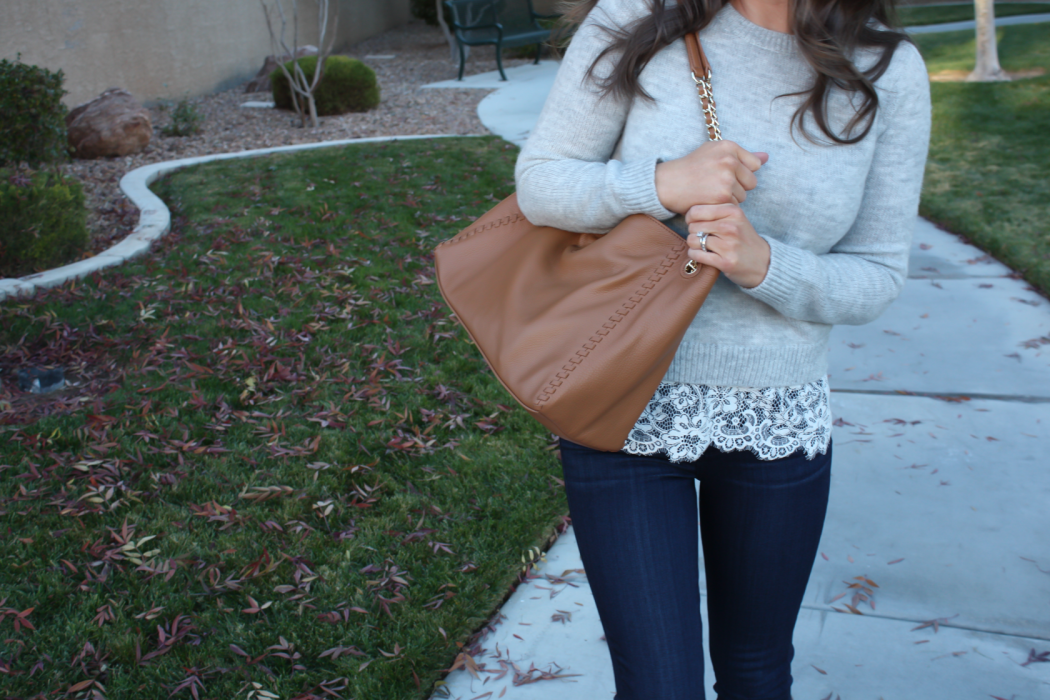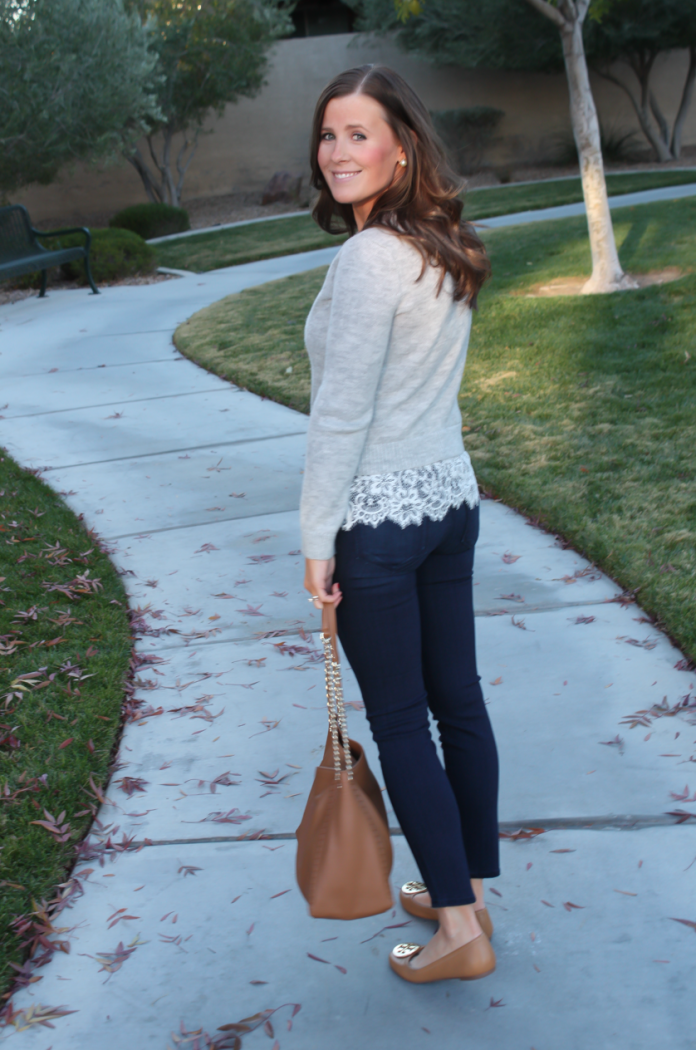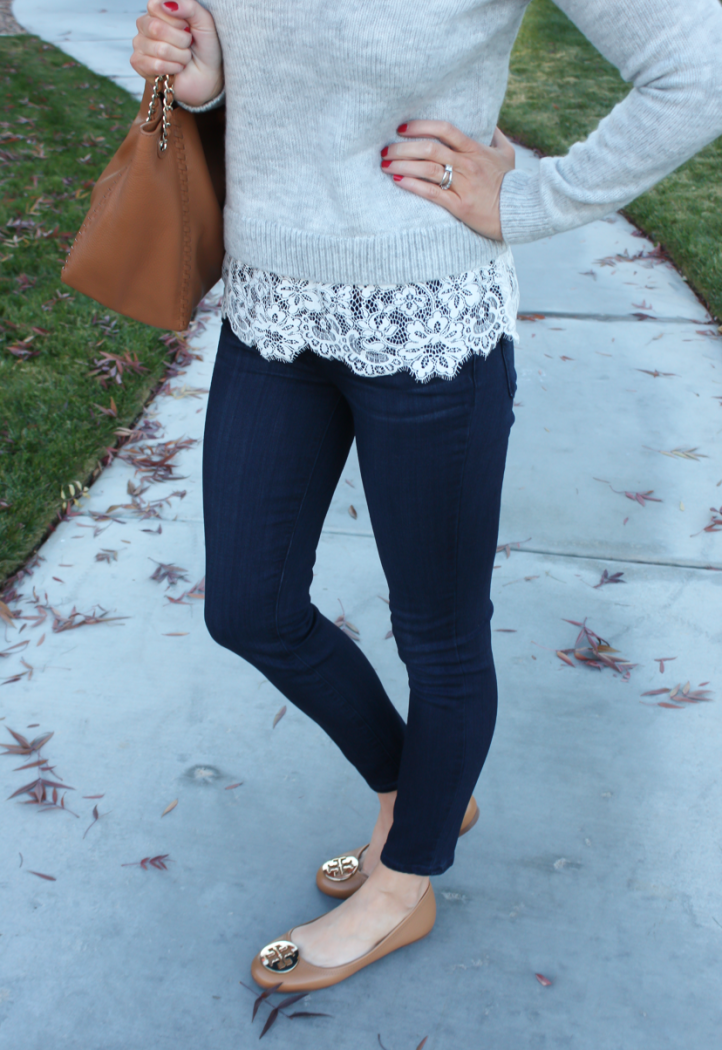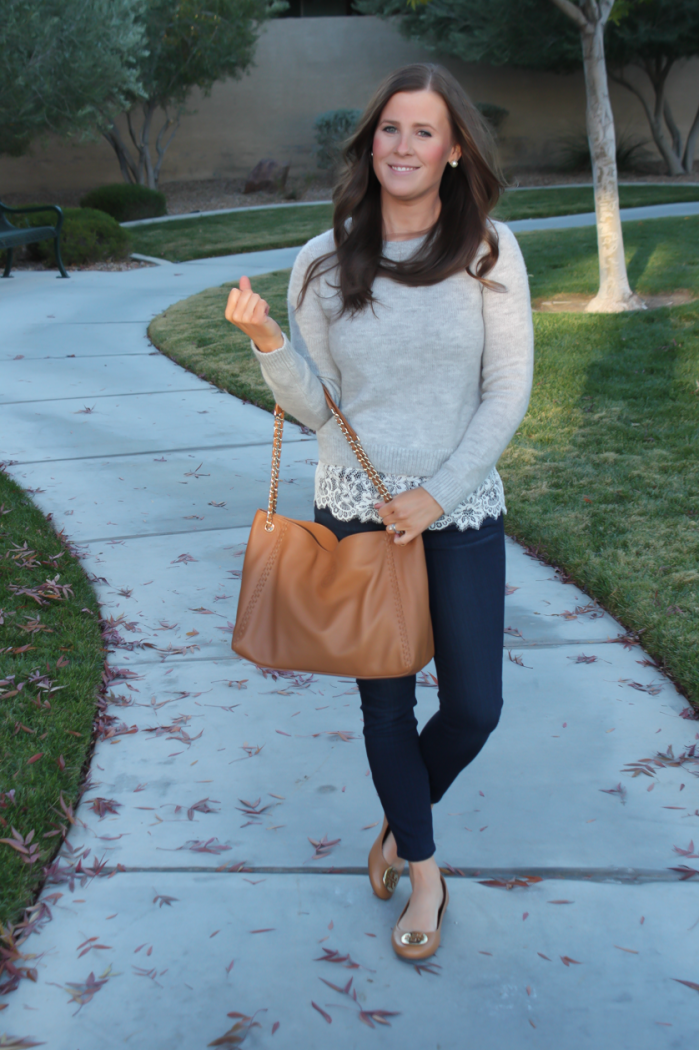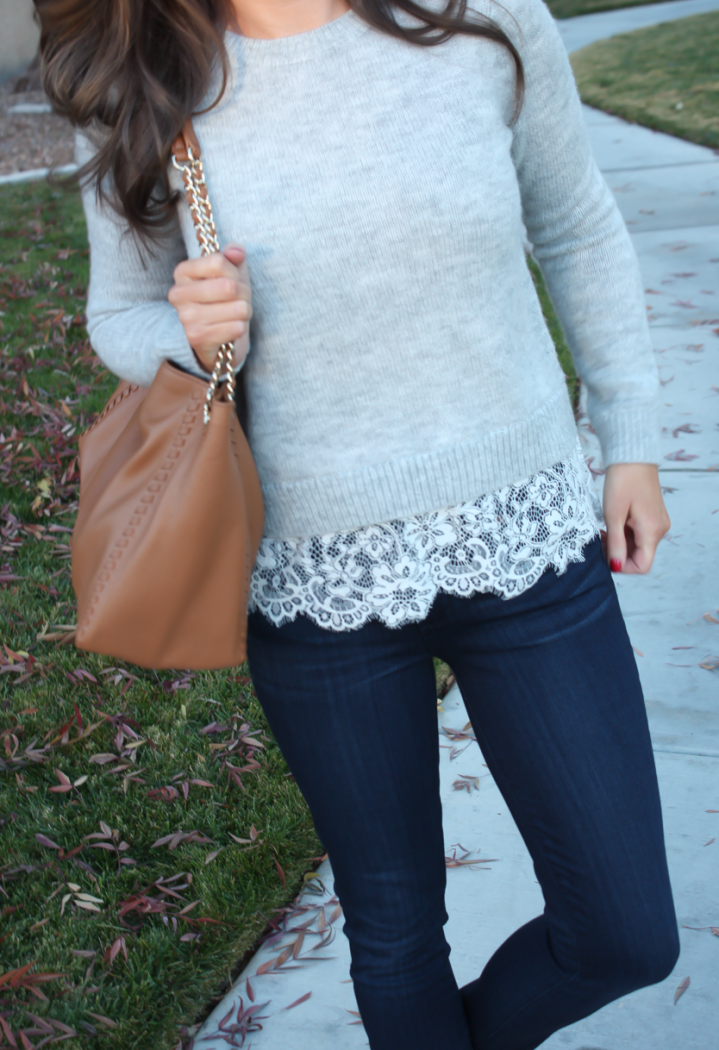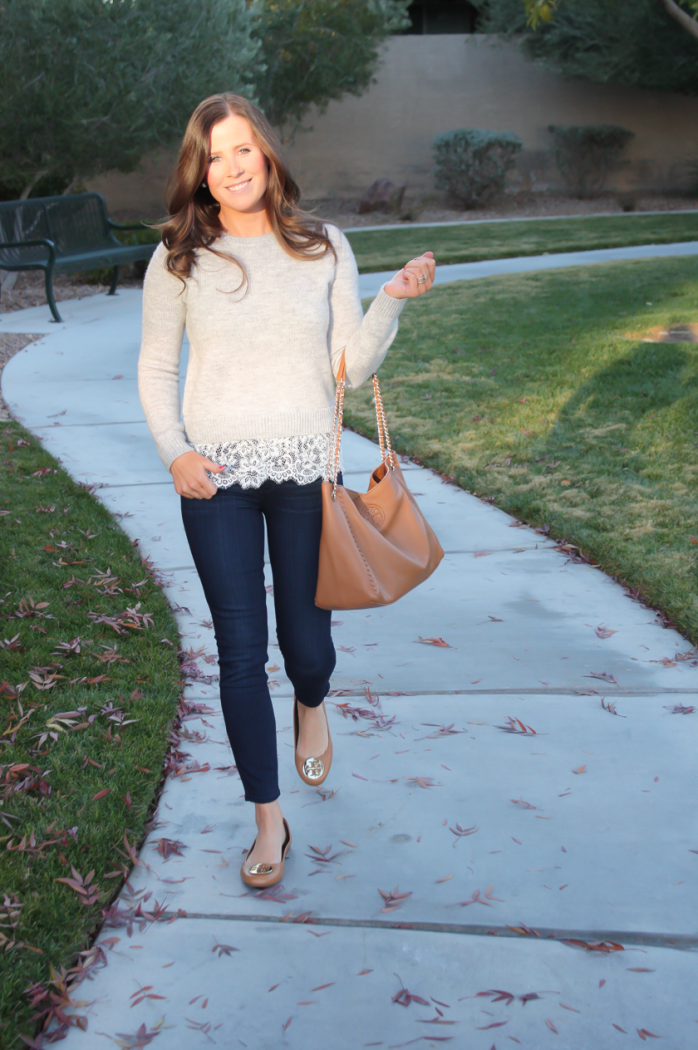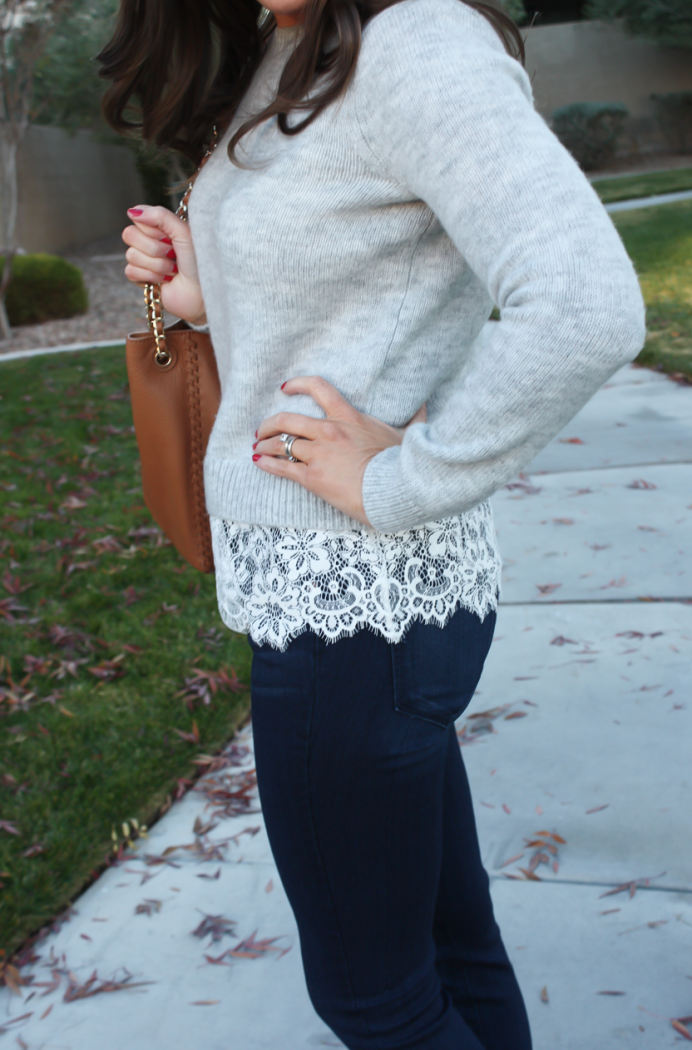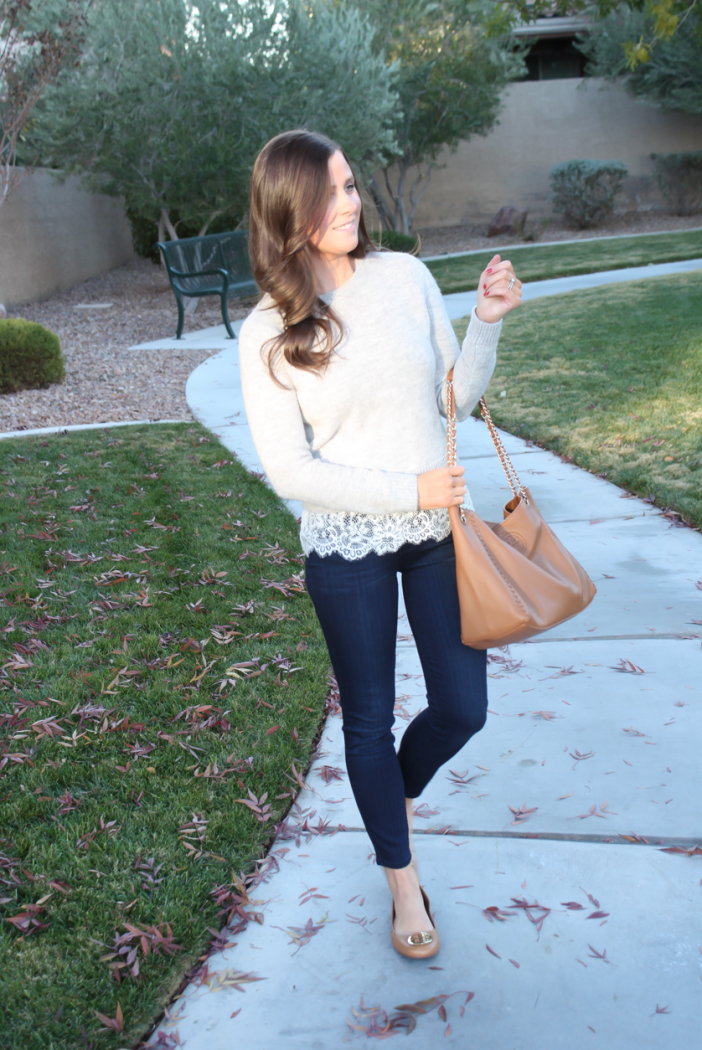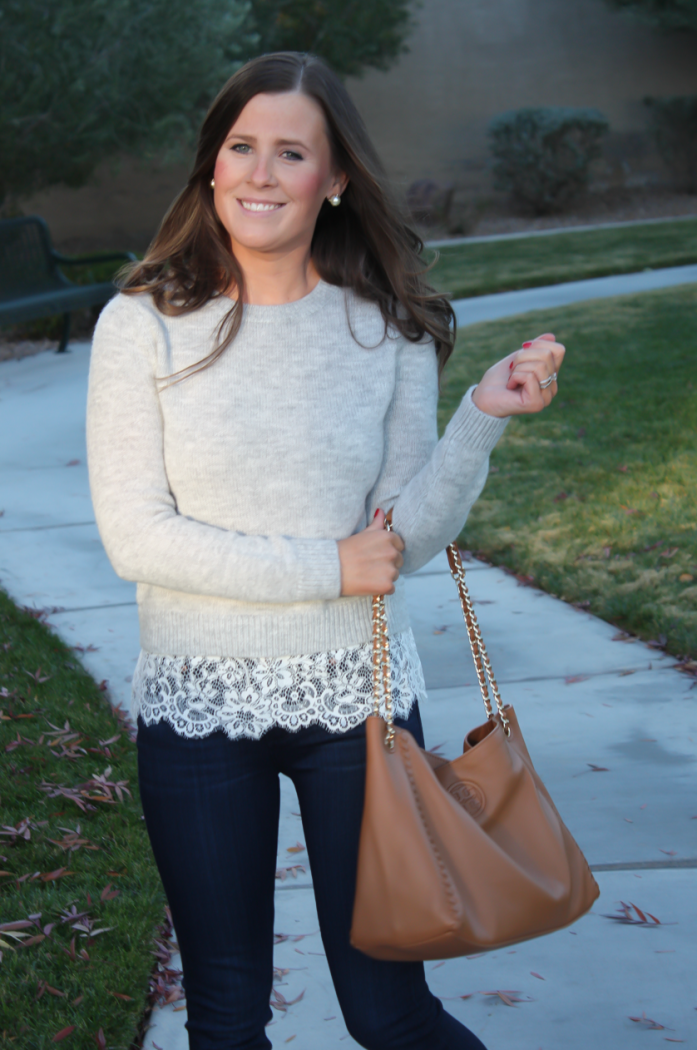 Club Monaco : Sweater, here (both on promotion!) I'm wearing an XS  |  Paige Denim : Jeans** (on sale!) I'm wearing a 26  |  Tory Burch : Flats and Bag (on promo!)
**These crop jeans are FINALLY a crop on me!!  Super soft and plenty of stretch – they feel great!!