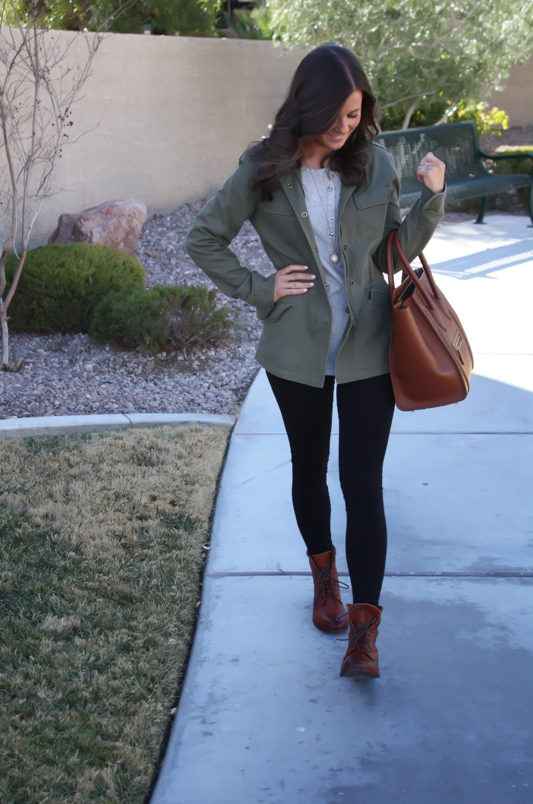 Hey, everyone!  I'm in the midst of creating a dedication page for my almost Kindergarten bug, Ms. Ava, so this might be the shortest post…ever!
It's, of course, due tomorrow and I, of course, am just starting it right now.  Per the usual.  I actually forget what it feels like to not be doing something at the 11th hour?!
Anyway, I hope everyone has a great Friday and it's just about time to get our weekend on!  I'll be kicking off my Friday night by silencing my 5 am alarm for the next 2 days.
A-men.
Thanks for visiting this week!
Nordstrom: Jacket / Gap: Grey Henley / Nordstrom: Leggings / Frye: Lace Up Boots / Celine Luggage Tote, similar style here, here / J.Crew: Pave Necklace, similar here