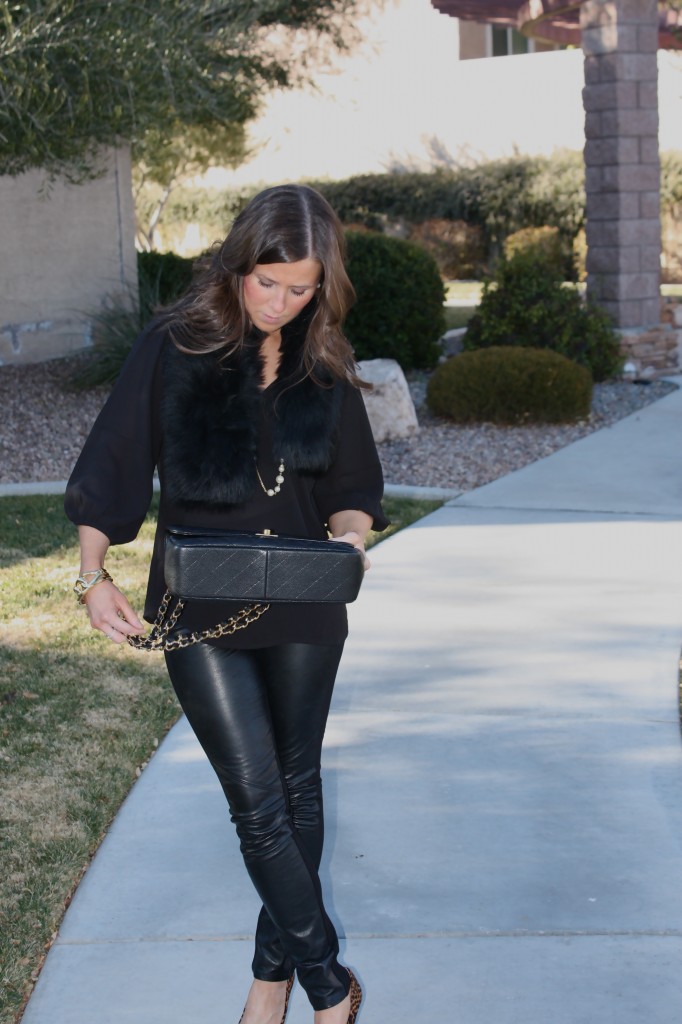 I have a 4 year old, therefore, I live for date night.  I think no matter who you are or what stage of life you're in, everybody loves the excitement of date night but when you throw a kid or two in the mix (…and you're a stay at home mom), date night may as well be New Years Eve.  I literally prepare for such an event as if I were going out for the last time.  Maybe it's because it feels like a lifetime until it happens again?  Yes, that must be it…
Date night in our house is rare for a few reasons.  We don't have the luxury of any family members within driving distance who will always babysit our daughter…for free.  And, since babysitters in our world make more money than I do teaching 30 five-year olds for 8 hours a day, we tend to save them for special occasions.  (Hmm, perhaps I need to consider a change in my profession?)  We also need to plan that date night like we were executing a bank heist.  Down to the minute, I need to know what time the sitter arrives, what time we eat, what time our entertainment is over, and what time we will walk back through the door.  There's just no room for errors or a last minute change of plans.  Sometimes in the midst of organizing our night we blow the whole thing off due the pure exhaustion from all the logistical planning.
But, a few weeks ago, Curt and I decided on a date and we went to a show down on the strip.  When in Vegas, right?!  I've never been to one and since we were going to make a night of it, I wanted to go all out.  Drinks, dinner, dessert, a show, and some post show wandering up and down Las Vegas Boulevard.  I mean, if you're only doing this every blue moon, do it right.
Then comes my favorite part of planning for our night out, and I think you'll begin to notice this over time, but I love getting dressed.  I love searching for new pieces to add into my closet and I love finally putting it all together into a fantastic and memorable outfit.  I also think one thing I love about Las Vegas is that there really are no rules when it comes to personal style.  (This does have its pluses and minues, trust.)  So, for our big night out, I put together this outfit to try and remind my husband of what I look like without the yoga pants and a snazzy headband.  But in my defense, if you walk through the door after the dinner hour strikes, I make no promises about the quality of my appearance.
I should also point out that sometimes we try and save ourselves a few bucks and have a makeshift date night in our living room.  There's something about getting Ava in bed and relaxing in the quiet of your own home with the one you love.  (I also use the money we save to e-shop so in this case, everyone wins!  Well, maybe just me…)
Now, tell me, what's your idea of the perfect night out?  Dinner, movies, double dates, a concert, a sports event?
I know it's starting to warm up here in the desert but since most of the country is still trying to thaw out, I hope you'll enjoy this look!
Happy date nights, love birds!
(Outfit details at the bottom of the post.)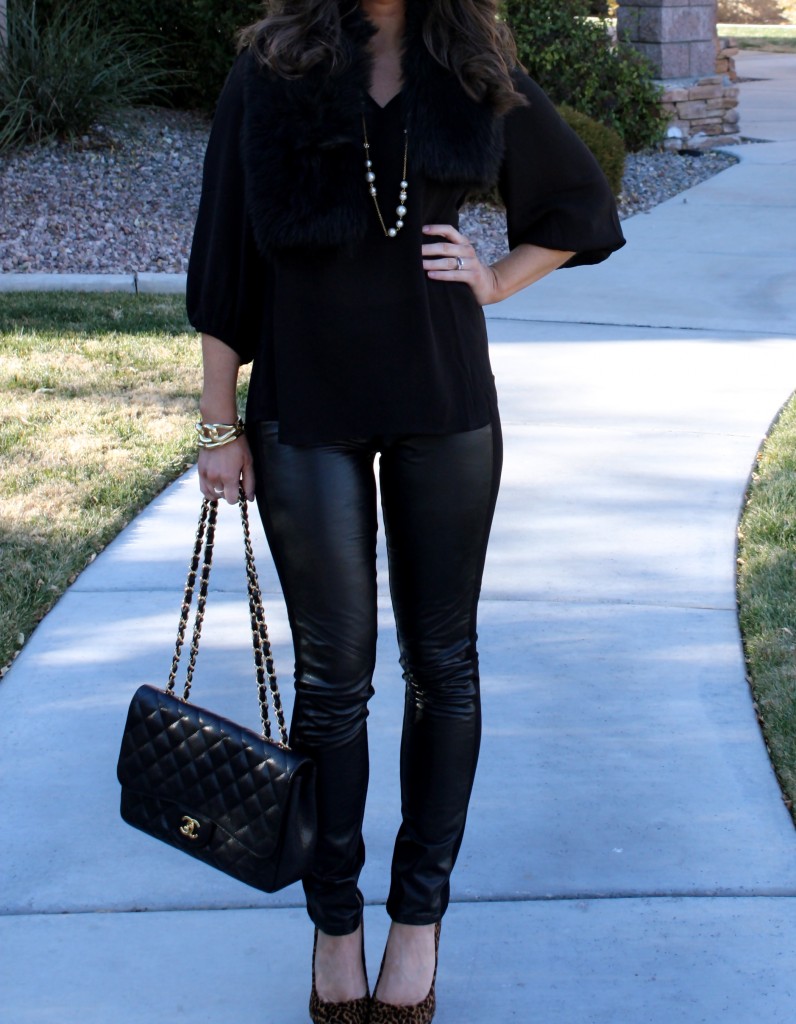 Leather Pants (on sale!), Blouse – longer in stock but check here for similar looks, Heels, Tucker (on sale with additional 30% off!), Chanel Bag